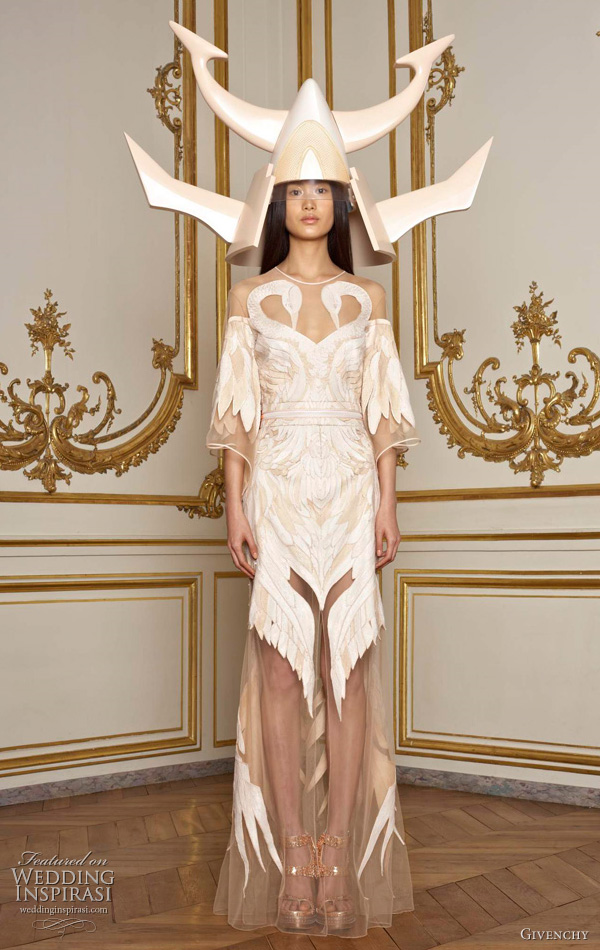 Thoroughly inspired by Japan, Riccardo Tisci's Givency Spring 2011 couture collection is a bit like watching a techno samurai crash artistically into delicately carved marbled walls in an experimental dance production.  A bit unusual but hauntingly beautiful. The collection is after all a tribute to Kazuo Ohno, a prominent figure in the Japanese performance art of butoh, who was a kind of muse to Tisci.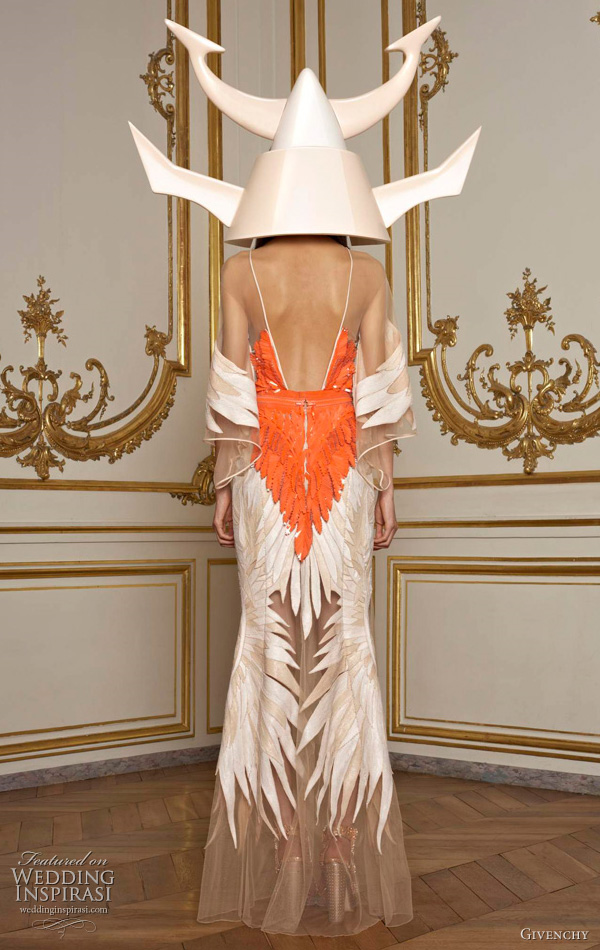 It is restrained elegance from the front, and at the back, a Super Robot was let loose, painting unexpected splashes of neon, while maintaining a quiet structure.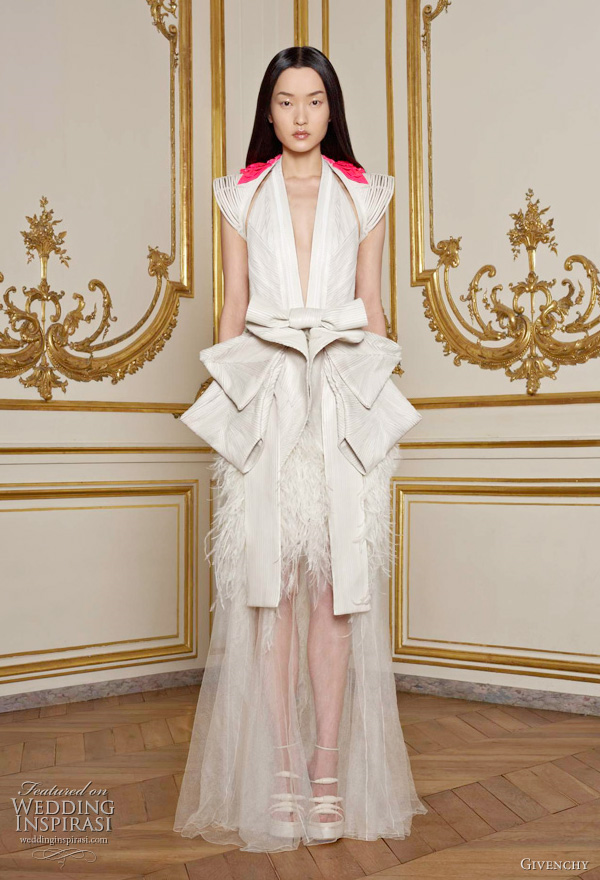 What we love about this collection is that though the artistic essence of Japan is perfectly encapsulated into the details of the dresses, none of the design elements is literal – no obi sash, nor kimono sleeves in sight…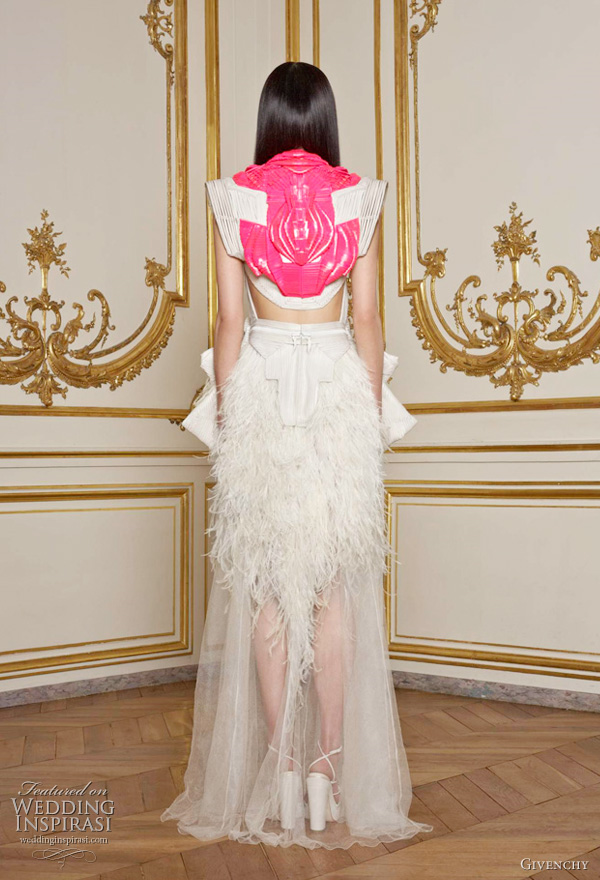 Well, almost. The models were wearing huge kabuto horned helmets by Philip Treacy, which looked like those you might see on a Supa Robotto anime show…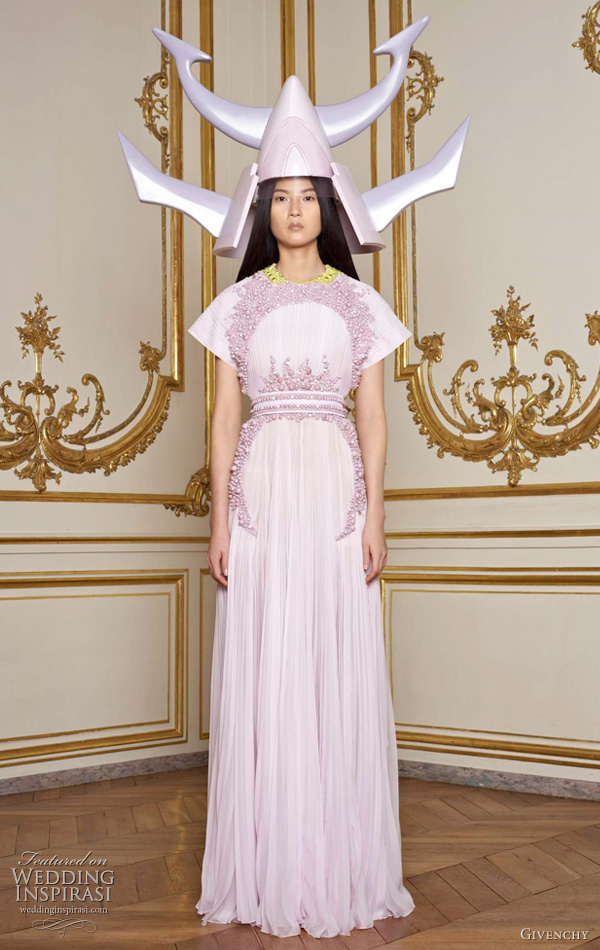 Doesn't detract from the sublime beauty of the gowns, though.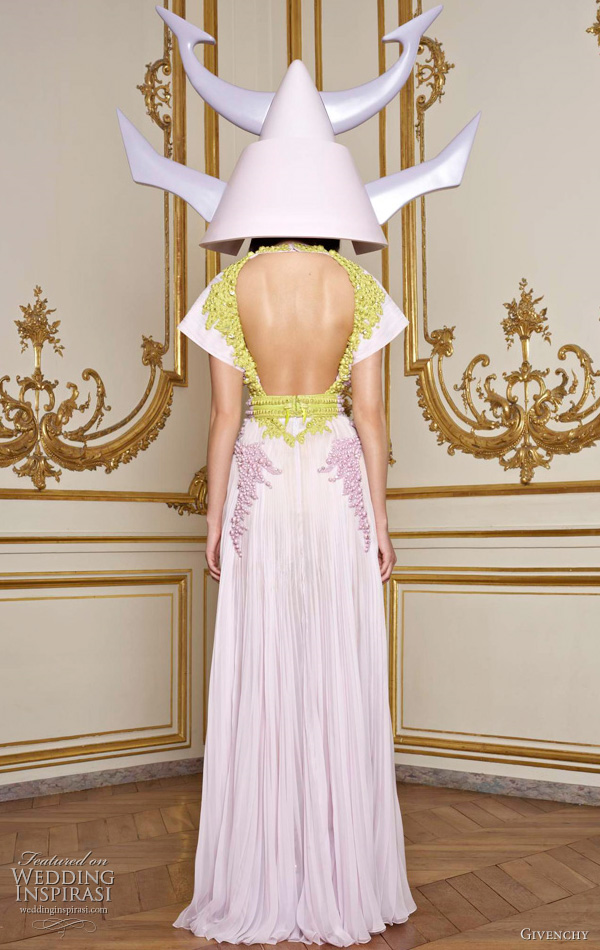 There are only ten pieces in this haute couture collection, each creation, with its hand-dyed, hand-cut sequins and other intricate detailing, taking thousands of hour to make, resulting in works of arts such as this: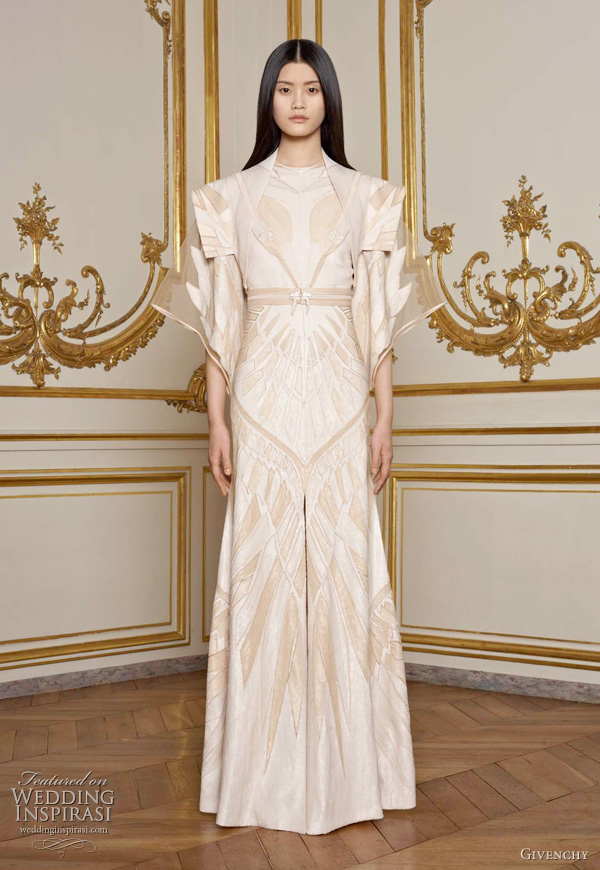 A splash of orange at the back.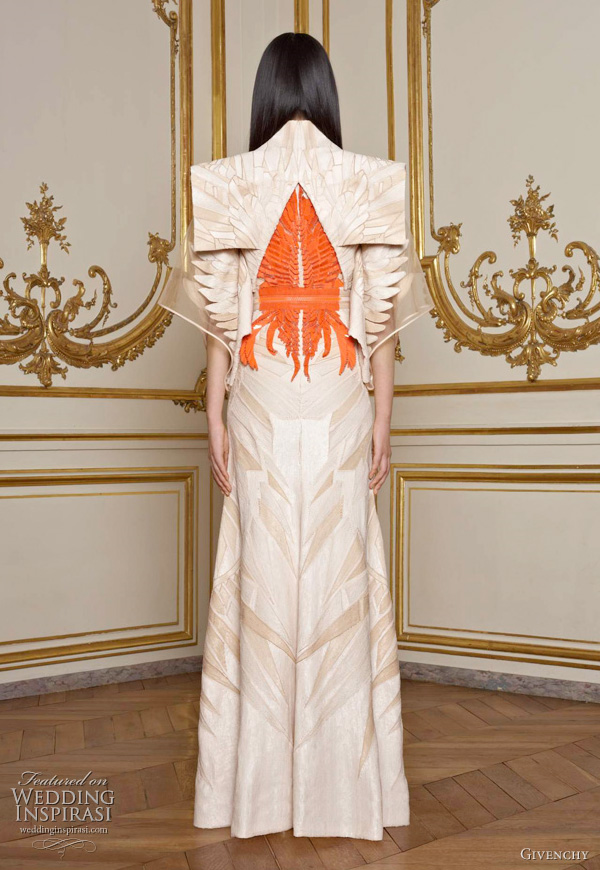 More haute couture gowns from this collection after the jump. Click Read More to continue.
It is strange how the designs preserve a lot of the aesthetics from Givenchy Fall 2010 couture collection yet look so fresh just by the introduction of lighter, sheer fabrics, bright pops of color and eastern motifs like the Phoenix here.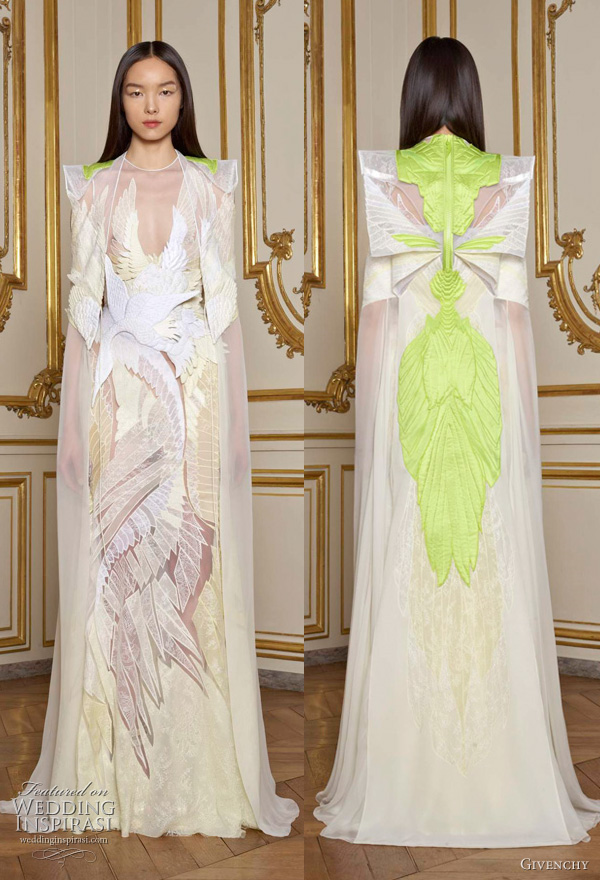 A lot of contrast in action. Square shoulders, ethereal skirt and a striking pink detail at the back.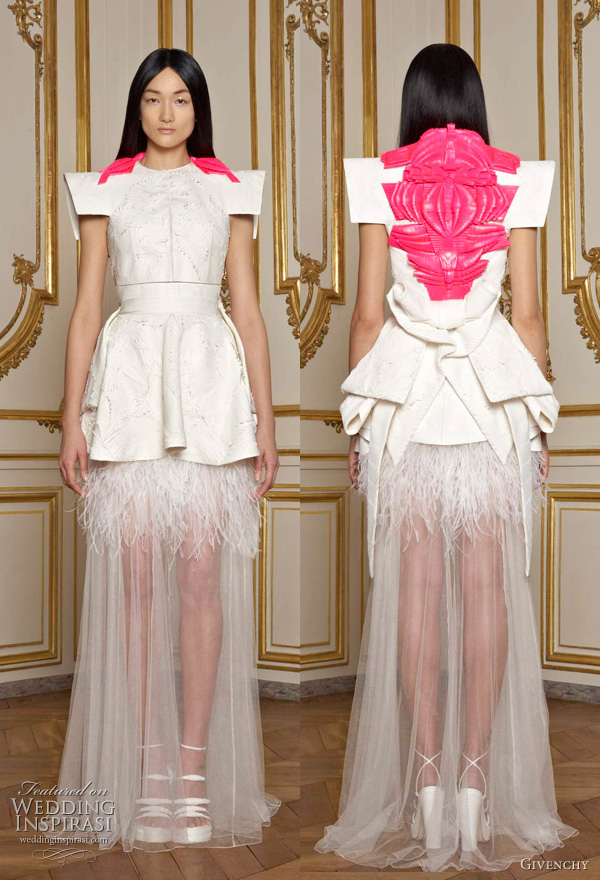 Organic elements in front and transformer robot-head like detail at the back.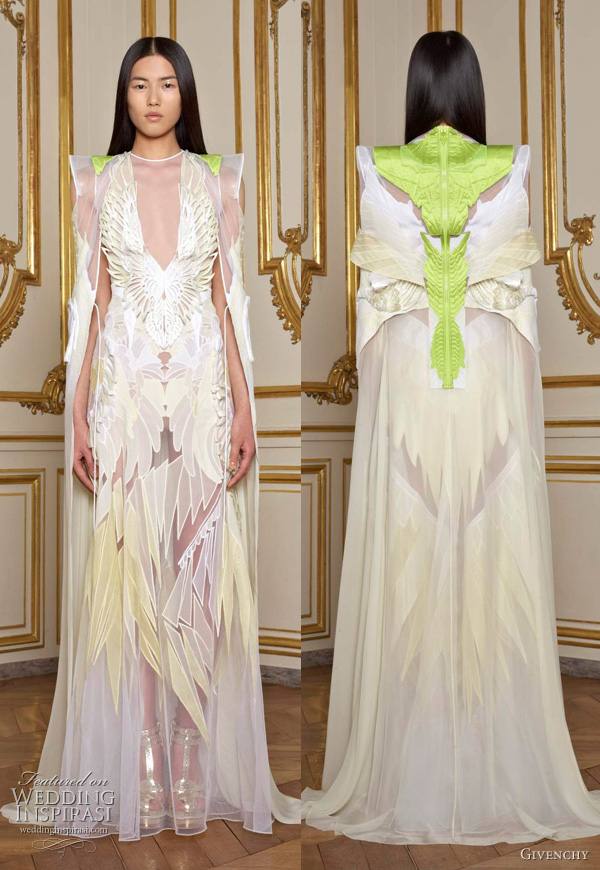 Unadorned, translucent bodice makes way for a more complex design on the skirt.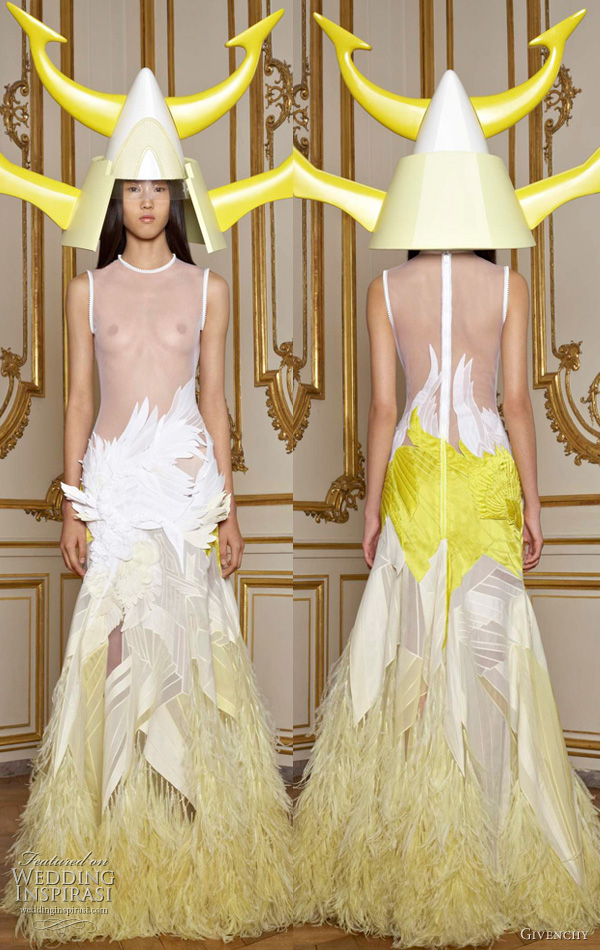 Structured, architectural vest paired with a soft, feathered skirt.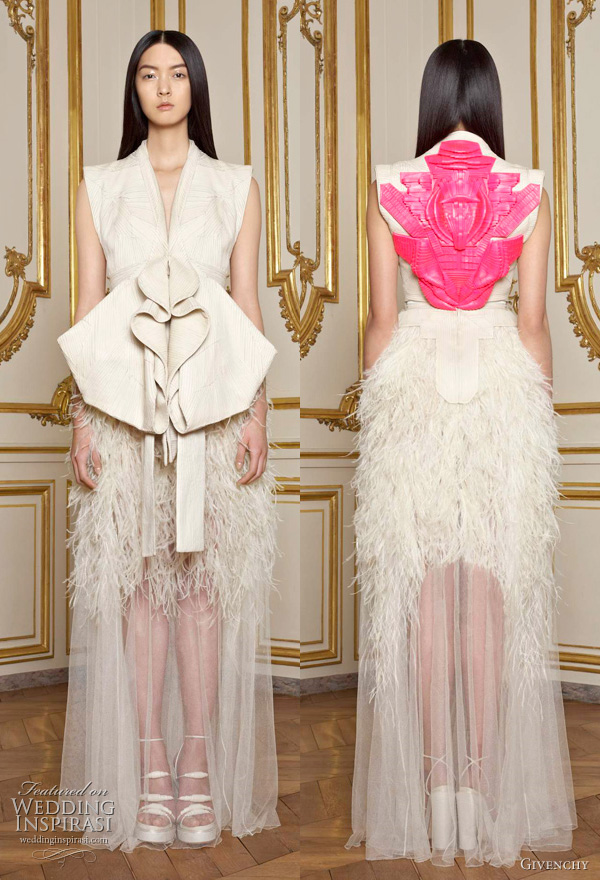 Lavender gown encrusted with green pearls, one of the more wedding gown-ish dresses of the lot.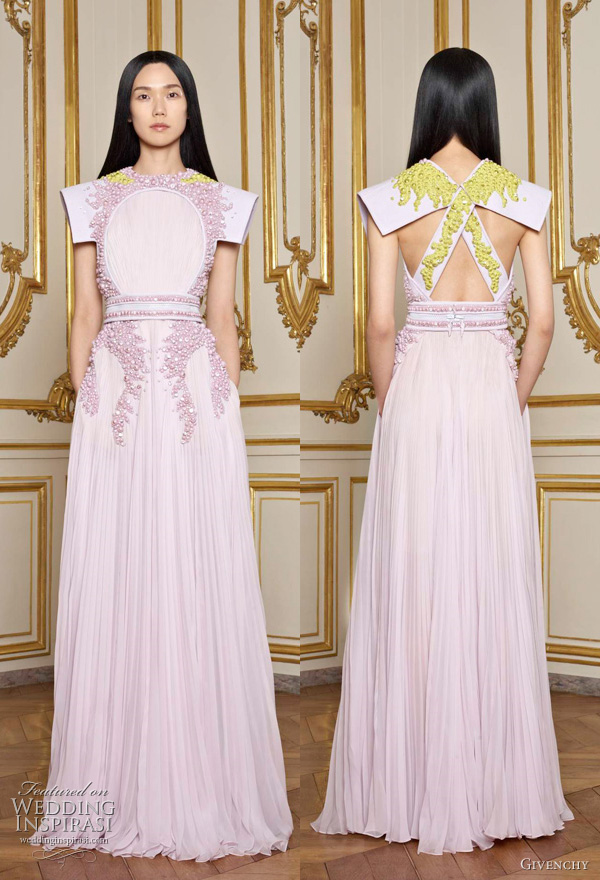 The cast, consisting entirely of East Asian models:  Qin Shu Pei,  Ming Xi,  Tao Okamoto, Hye Park, Sun Fei Fei, Liu Wen, Jiang Xiao Yi, Ai Tominaga, So Young Kang, Du Juan.