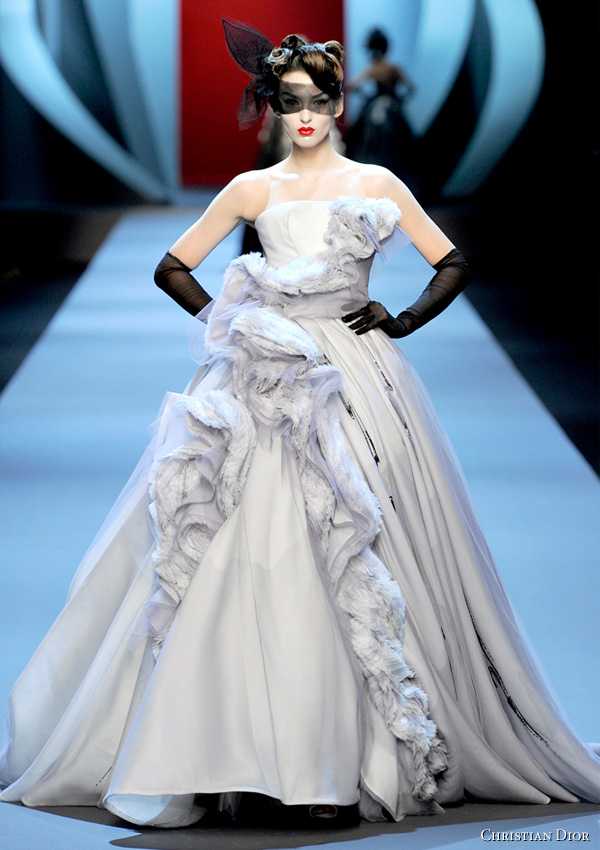 Christian Dior Spring/Summer 2011 couture collection is dripping with opulent, old school glamour. As usual, we fell for the dramatically draped ball gowns in pastel shades.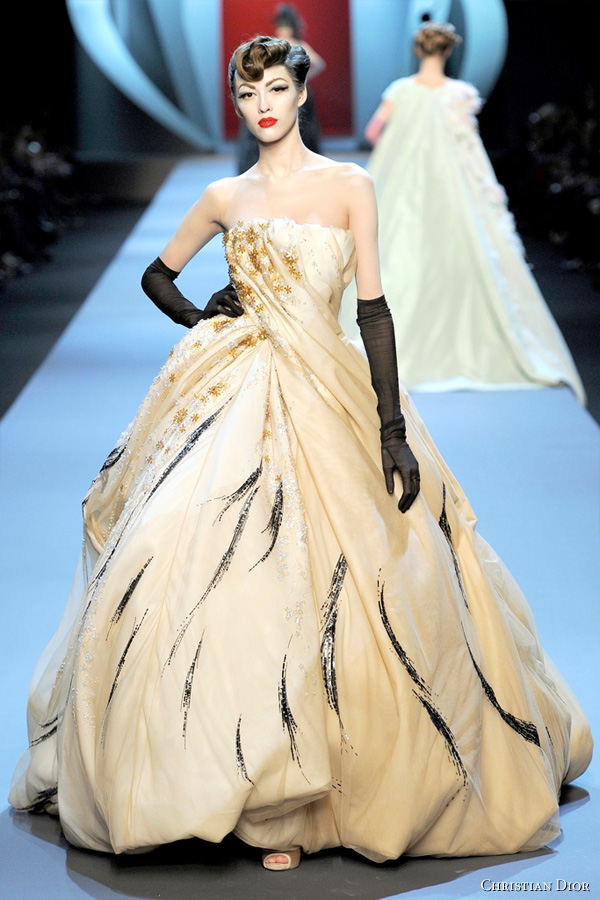 We also absolutely adore this sandy beige + light blue tulle overlay two-tone effect dress.
Layer upon layer of asymmetric hemlines is the stunning feature of this light dress.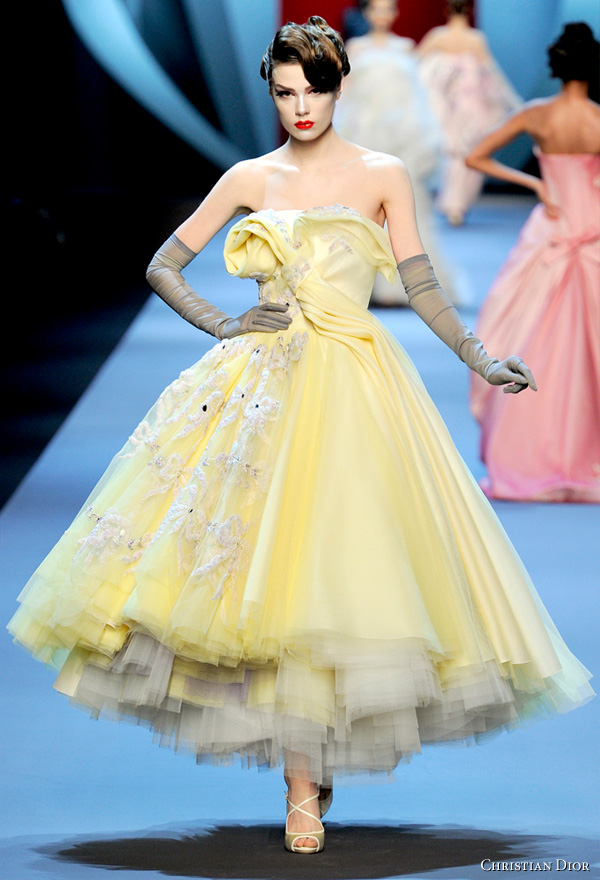 Modern+traditional couture hanbok — John Galliano's take on the  fusion hanbok (like something Sandra Oh wore to the SAG awards a few years back, only this one's much haute-r).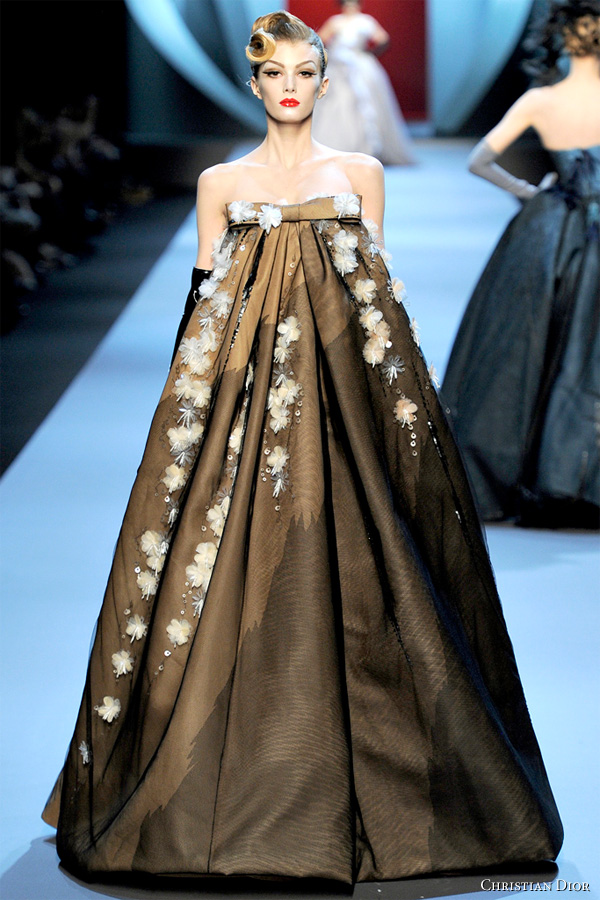 Lovely pink bud shaped gown.