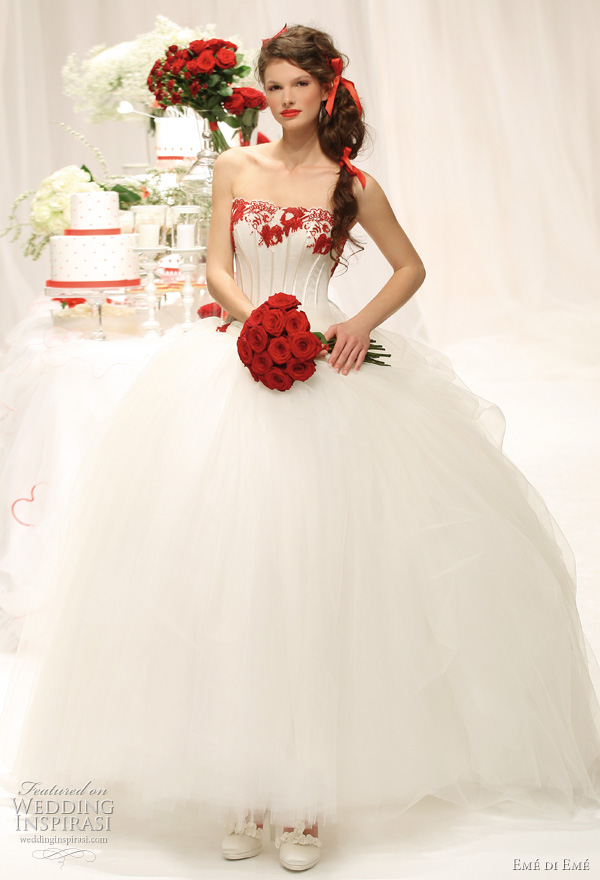 Fun and flirty wedding dresses from Emé di Emé 2011 bridal collection. The collection is dedicated to love and its eternal symbolic color — red. Above, Mantova ball gown with boned corset and tulle underskirt, accented with red around the strapless neckline; below Delfi strapless A-line gown, waist accentuated with bright red rose and sash.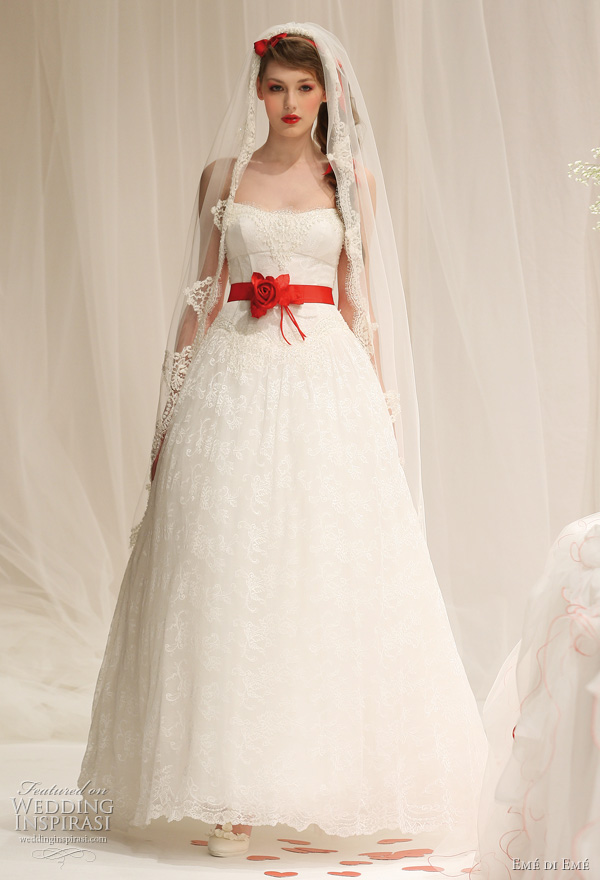 Asiago, an airy multi tier gown with cowl neck.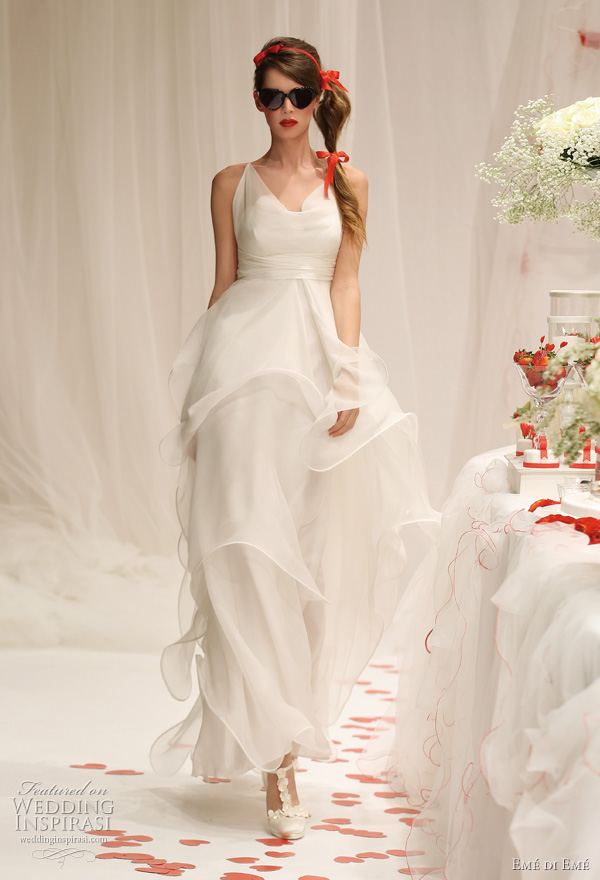 Firenze gown with sweetheart neckline and rhinestone adorned bodice.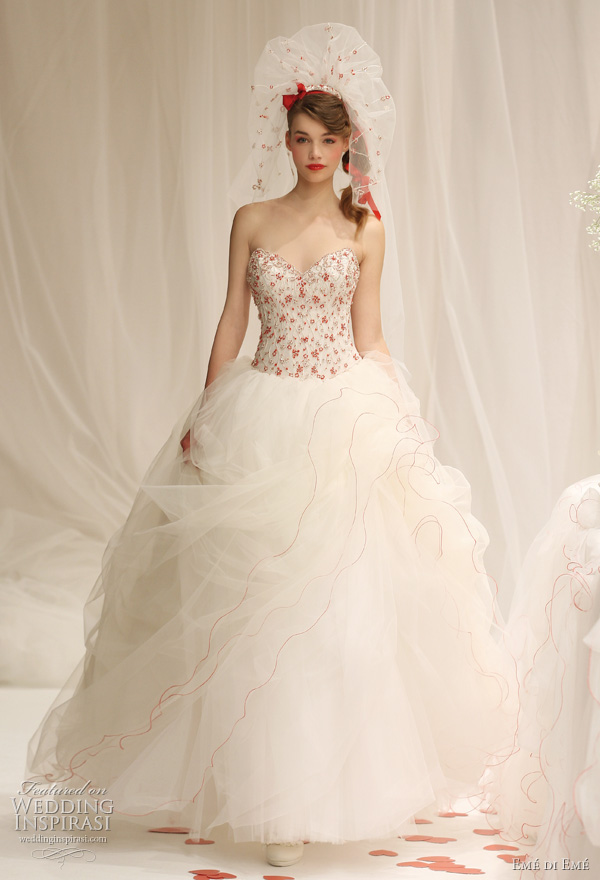 Adige, sleek dress worn with a beautiful wide brimmed hat.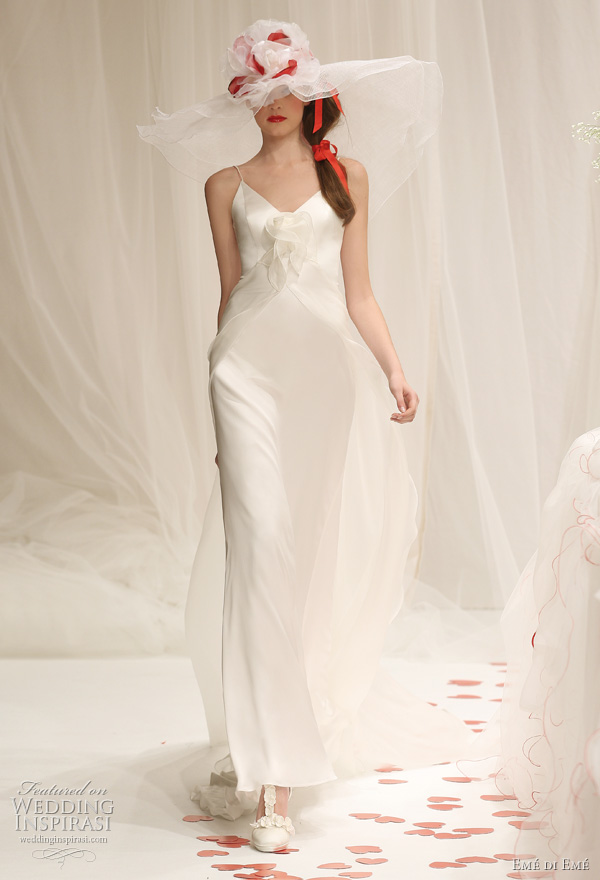 Granada, romantic empire line wedding dress with embroidered bodice.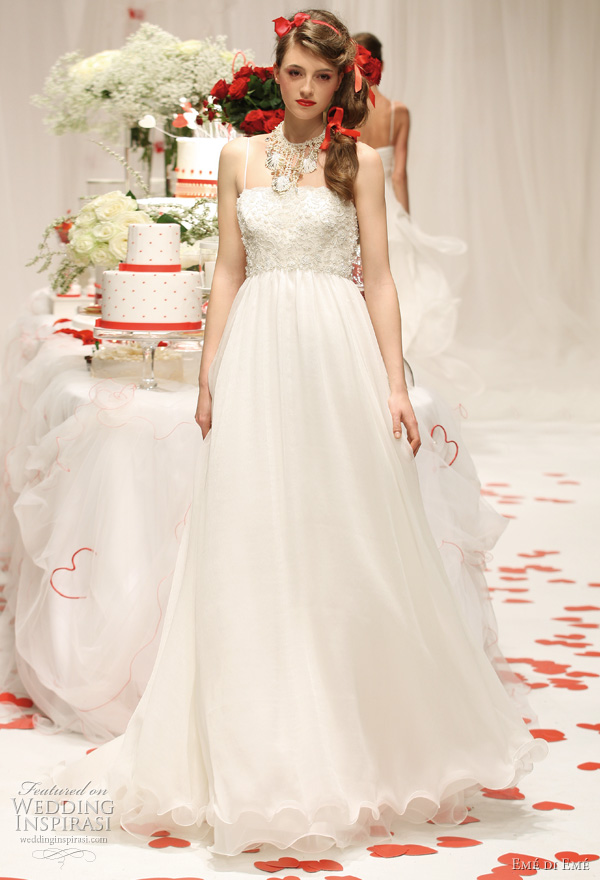 Chieti princess-like ball gown, bodice adorned with red and white blossoms studded with rhinestones.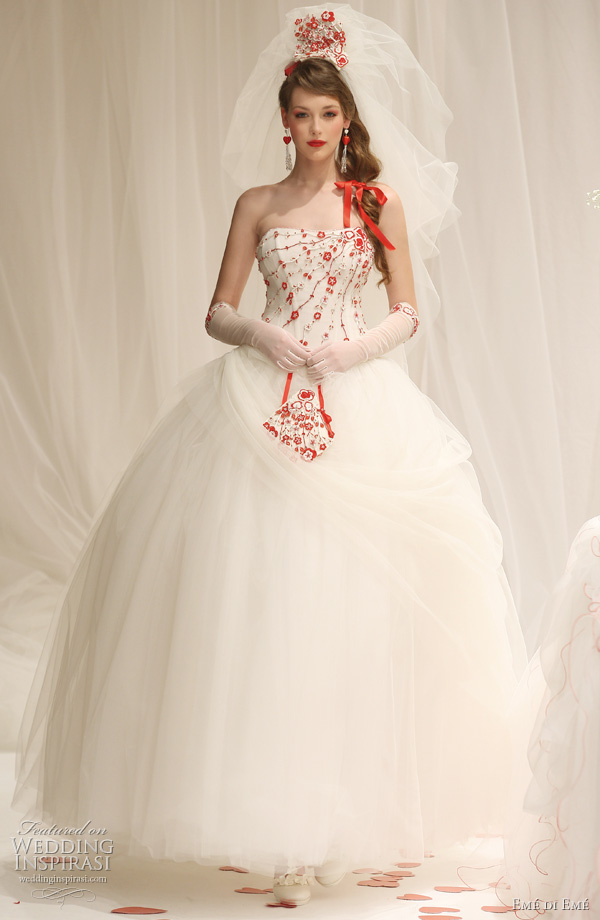 Grosseto, a bold drop waist gown with black hand-embroidered lace bodice.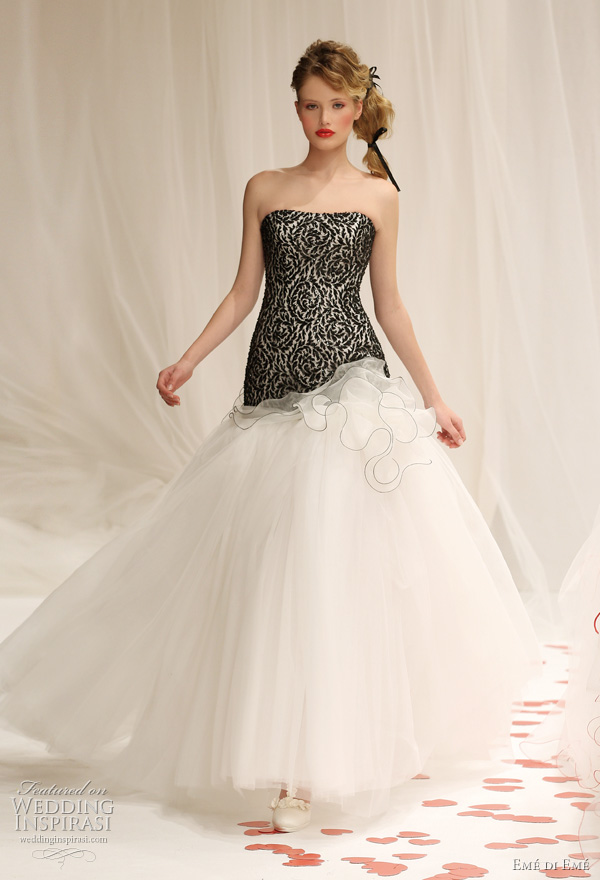 Taggi, a pretty rose print wedding gown with draped bodice.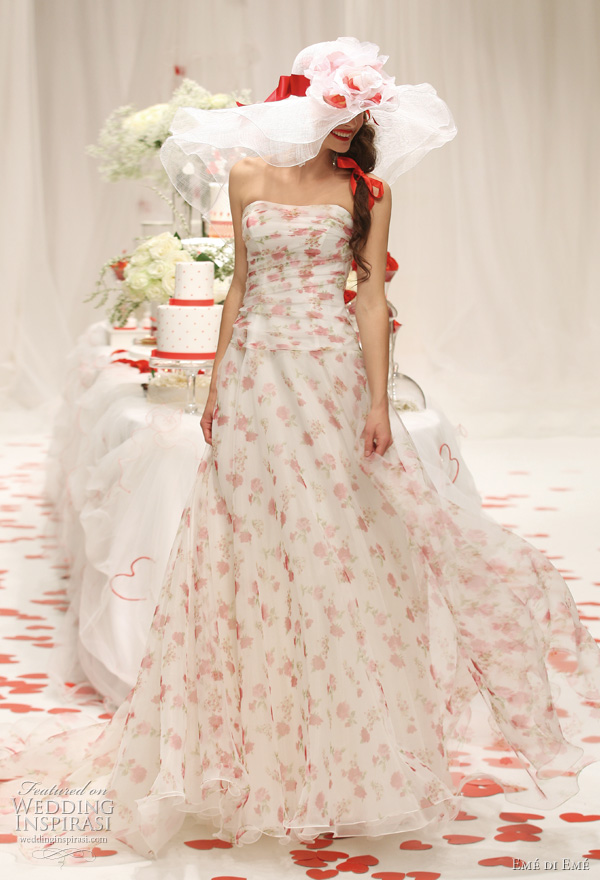 For more of these wedding gowns, click here.