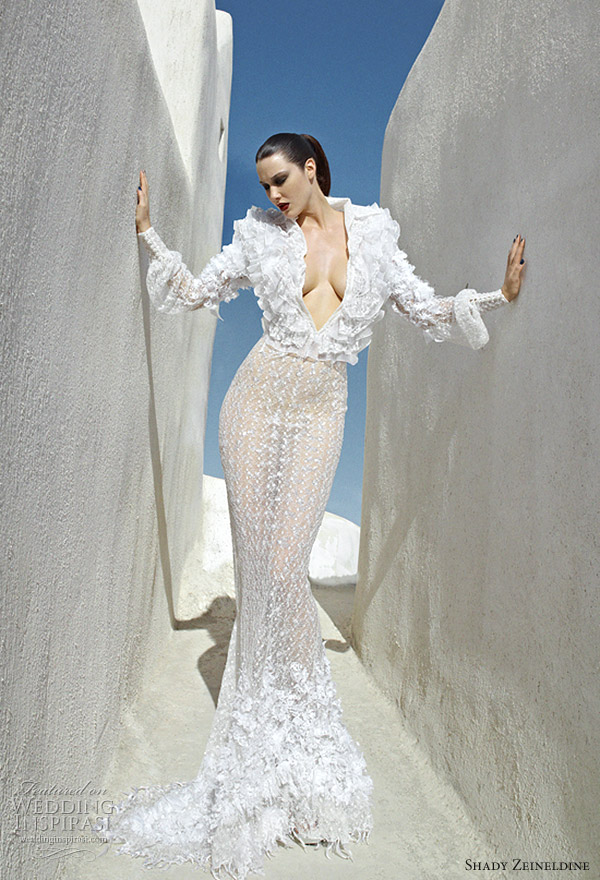 And with a blurry whoosh! the first week of 2011 zipped by! Thankfully, we have some really stunning couture wedding dresses and evening gowns from Shady Zeineldine Spring/Summer 2011 collection to end the work week with.  For a start, check out the ruffle top with deep plunging neck and sheer netted skirt combo of the dress above — just beautiful. Below, a strapless figure-hugging sheath wedding gown is paired with a gorgeous, ostentatiously ruffled bridal coat.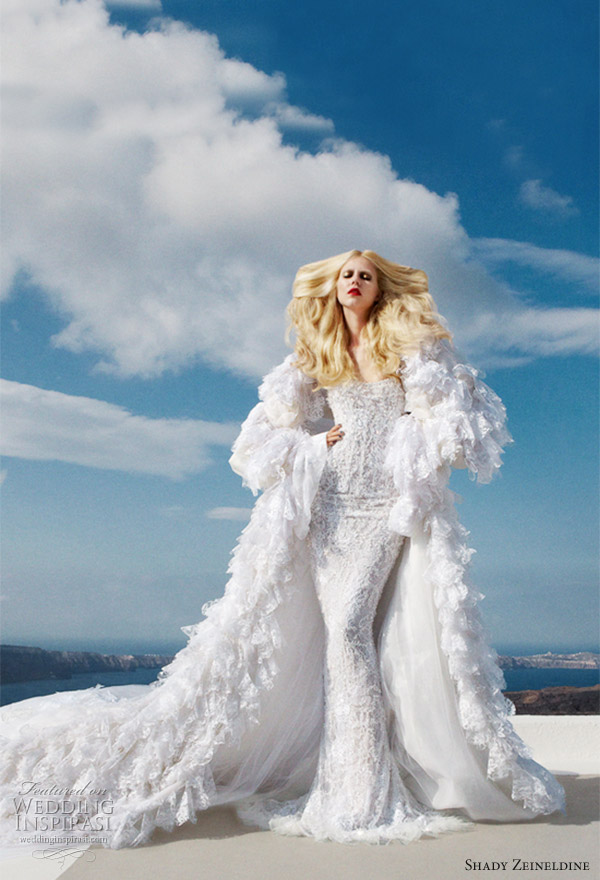 Bustier dress featuring a variety of textures. Side note: quick, someone take us to Greece now!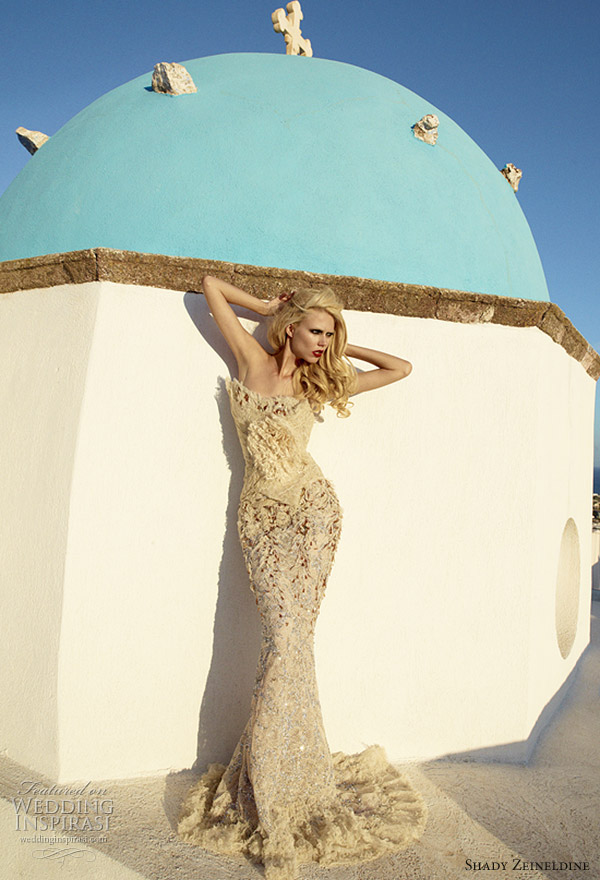 Sleek and shiny cap-sleeve gown, accented with inky blue feathers.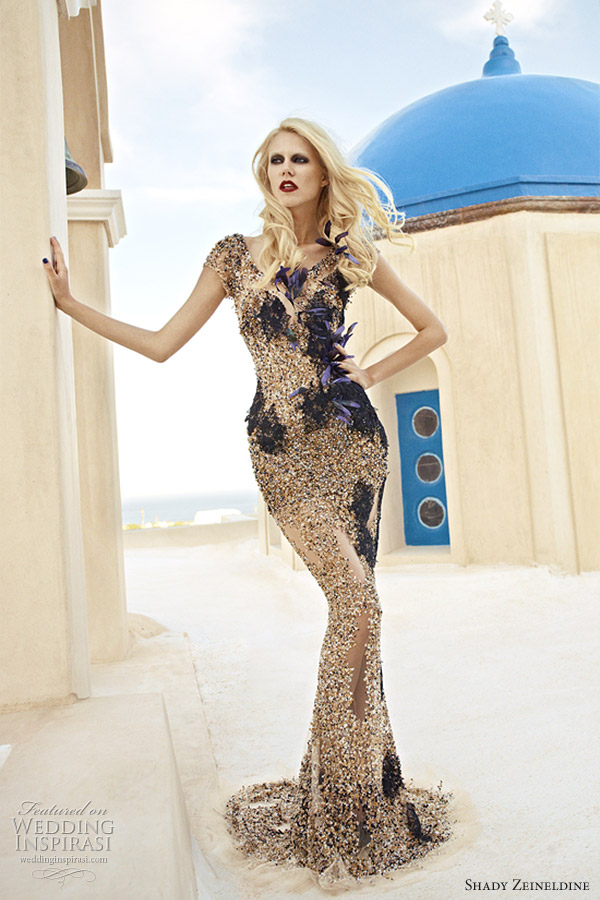 Short dress in lace, adorned with a large bow at the waist.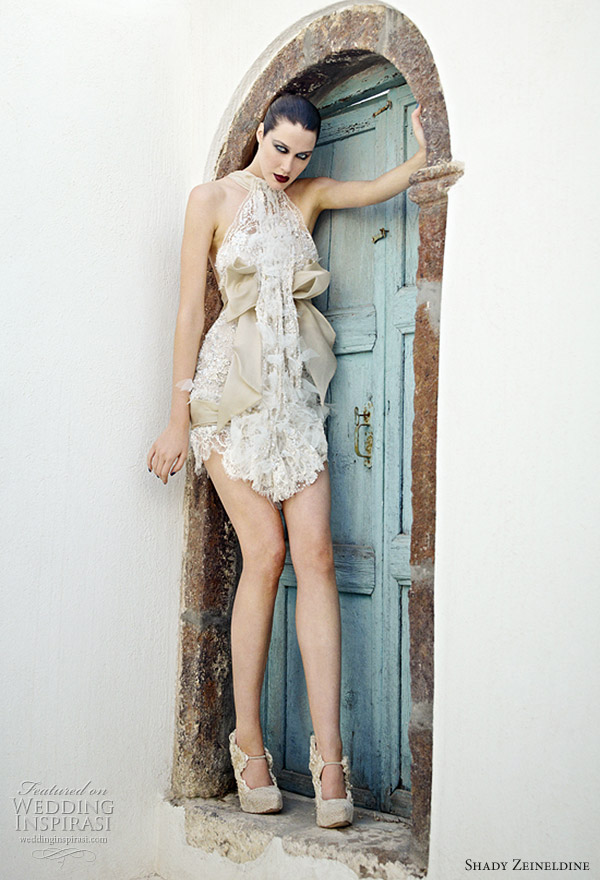 Purple draped evening gown. Love the way the hemline pools all around the model.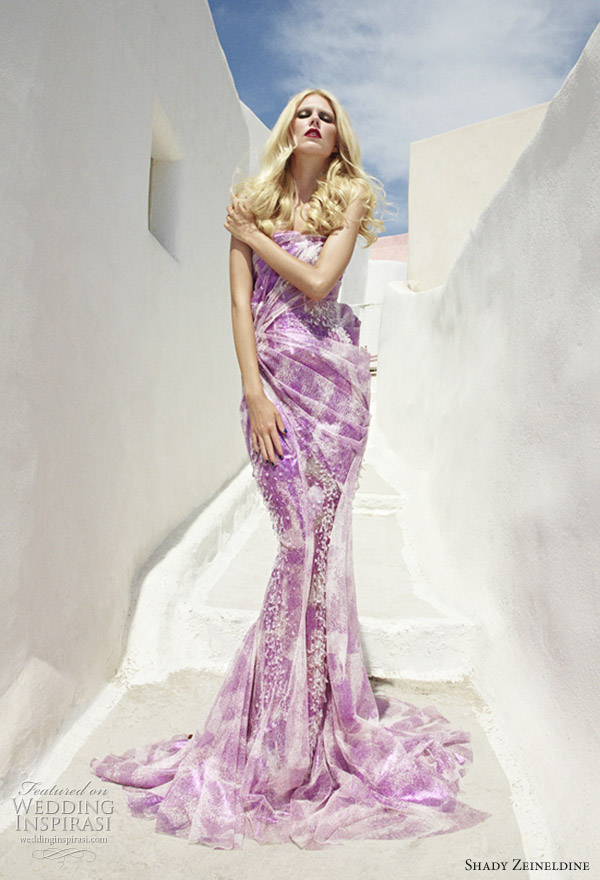 For more dresses from this Kuwaiti fashion designer, click here.