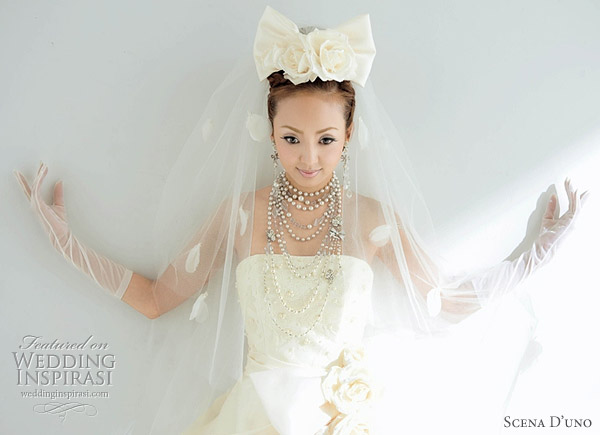 Lovely western wedding gowns from Japanese label Scena D'uno by Uno Kanda. Once again, pretty details and colors are aplenty in the collection, with a good dose of ruffles and large floral appliques.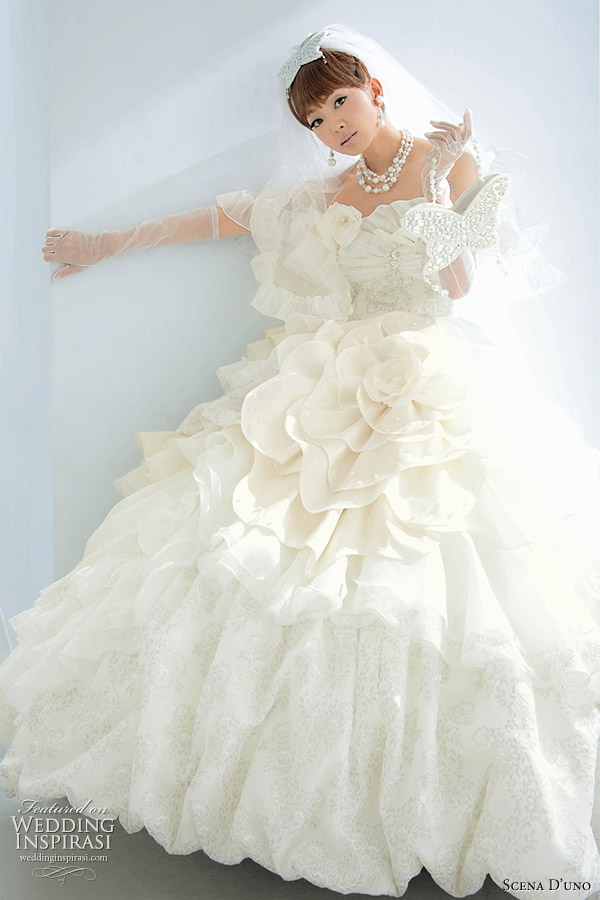 Adorable striped black and pink ball gown wedding dress with pickup skirt. Kawaii!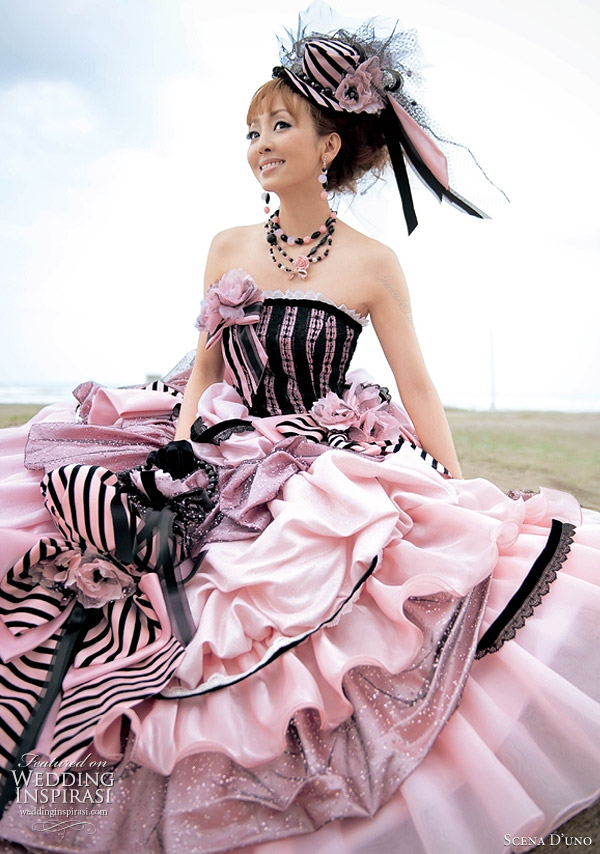 A trip on the wild side – animal print gown with bright pink accents.
Colorful wedding dress in light blue with pink ruffles and fuchsia flower print.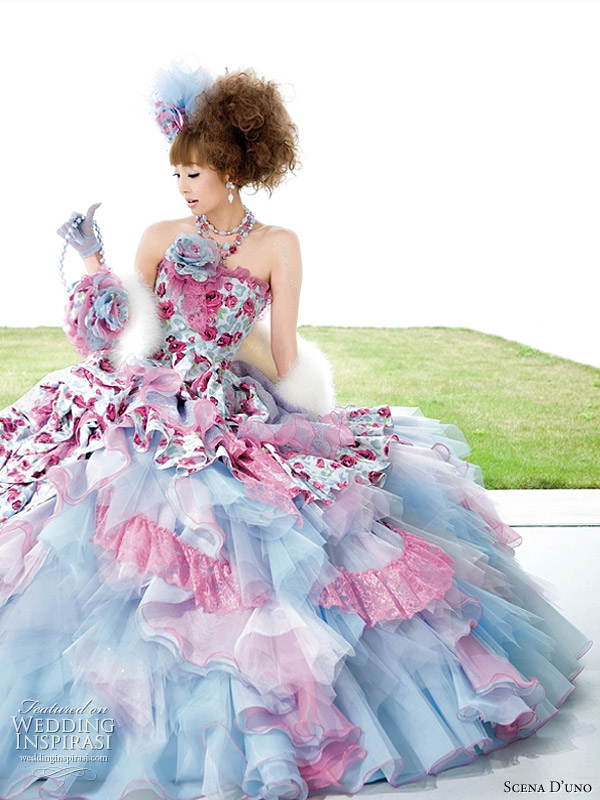 Something blue — striking jewel-toned all-blue gown with matching gloves and hair accessories.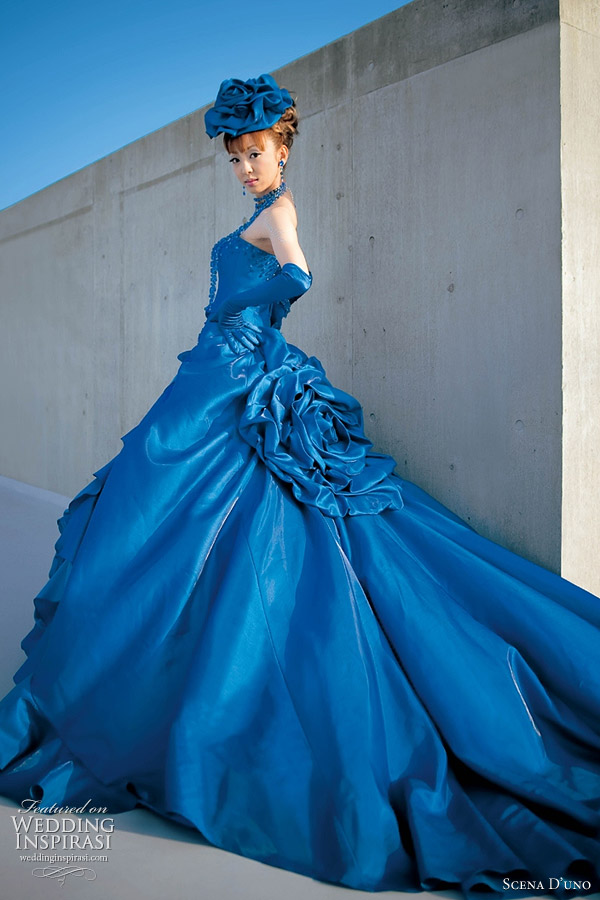 For more western wedding dresses from this collection, click here . Also don't forget to check out the designs of Scena D'uno modern fusion bridal Japanese kimono.