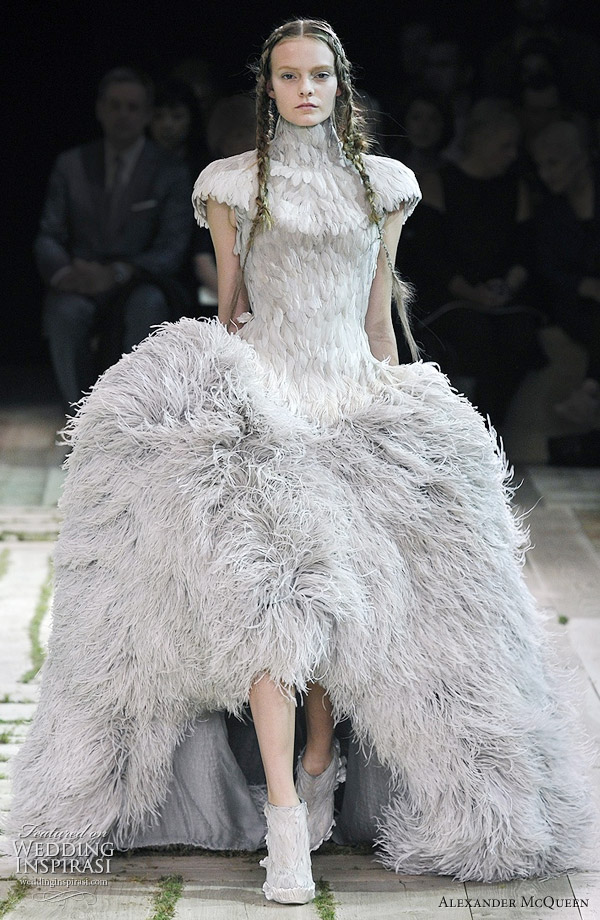 Some of our favorite looks from Alexander McQueen's Spring/Summer 2011 ready-to-wear collection. Above, an exotic bird of a dress; below gold dresses with gorgeous details.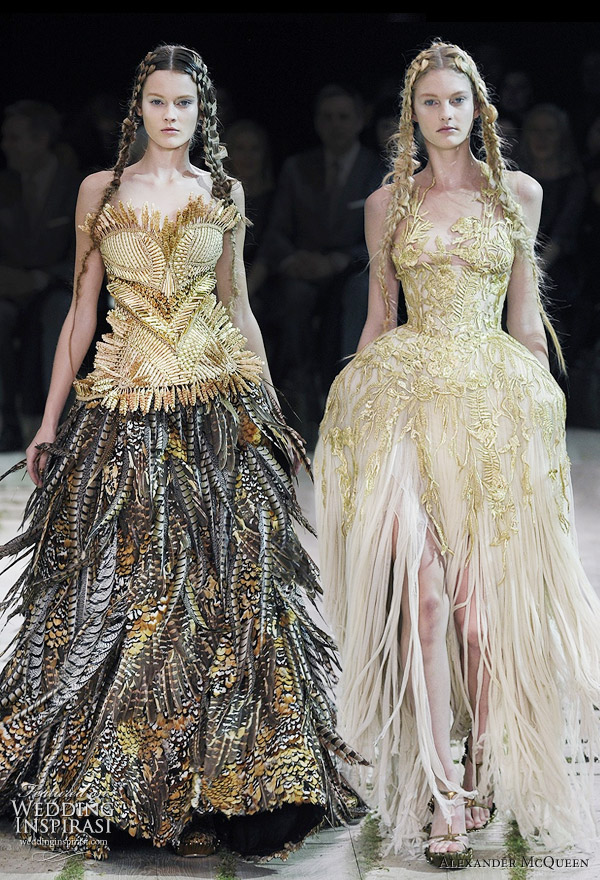 White wedding dress alternatives for the fashion forward bride. Love the belt on the gown on the left.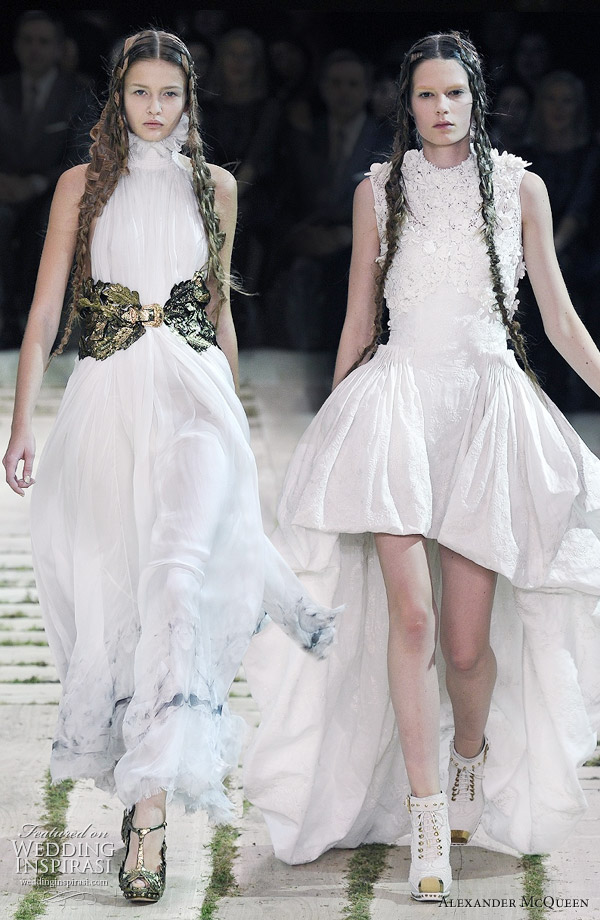 Artfully ink-stained — ombré ruffle gowns.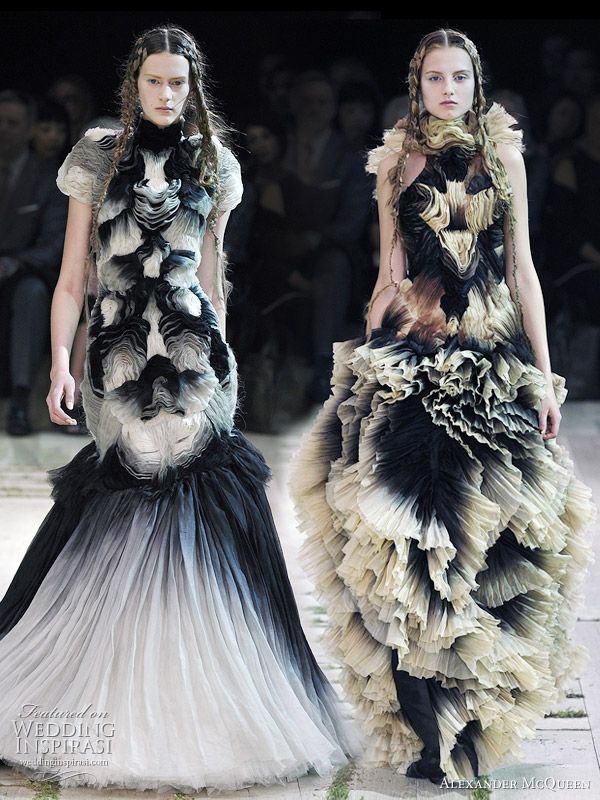 For more dresses from this collection, click here.