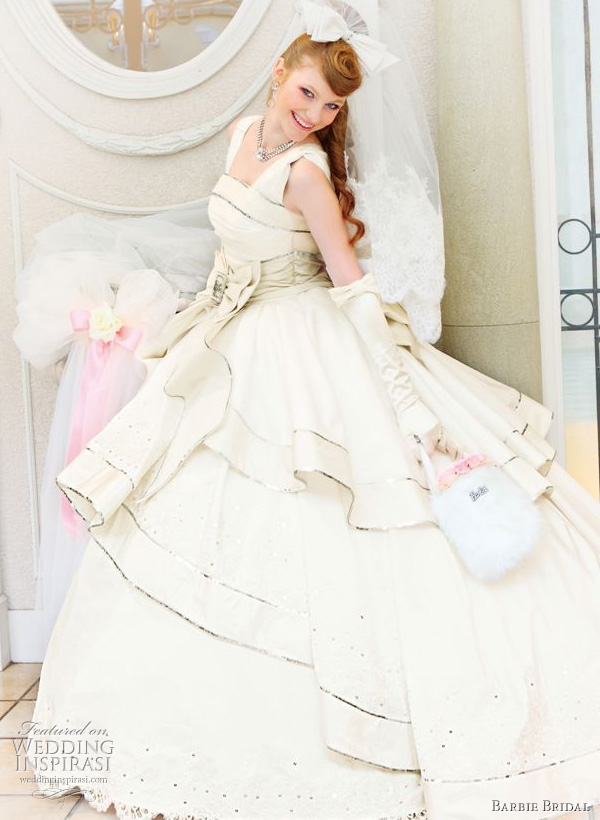 The fourth collection from Barbie Bridal, their first offering for 2010, is a delightful candy buffet of pretty, colorful wedding gowns that would make any princess bride swoon. Come on, can you resist the sweet-as-pie confection of a dress above? Below, pickup gown with crystal accents. Oh, we love the matching gloves worn these dresses too.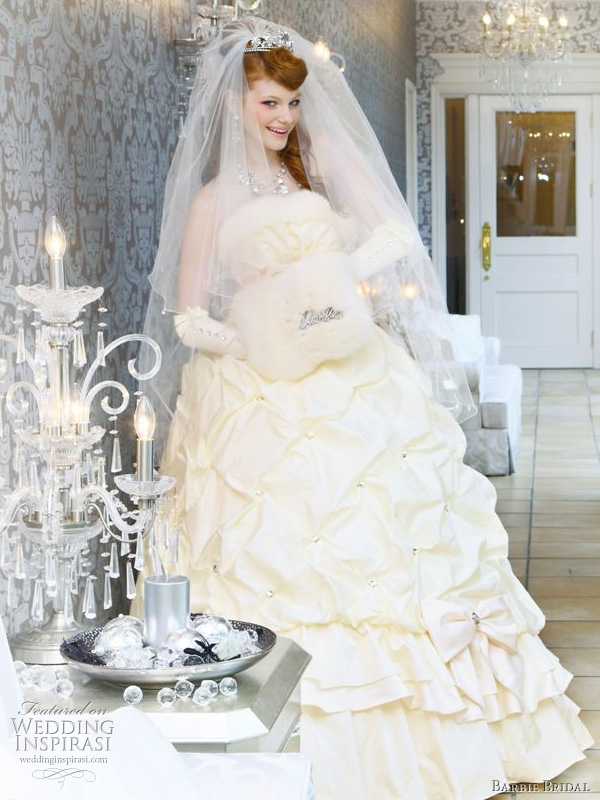 And now on to the color wedding dresses. How about a cotton candy pink ball gown with a large, pale blue bow accenting the waist?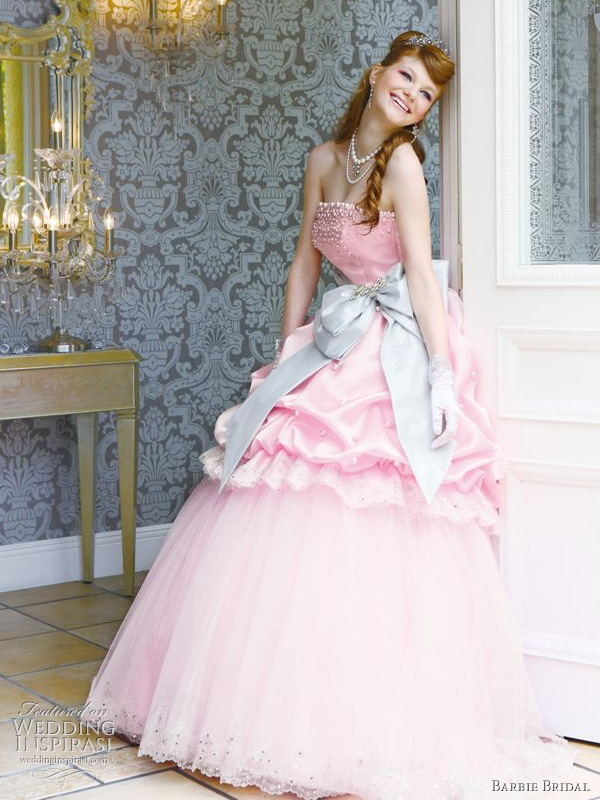 How sweet it is — striking cerise and black tiered gown. Macarons sold separately.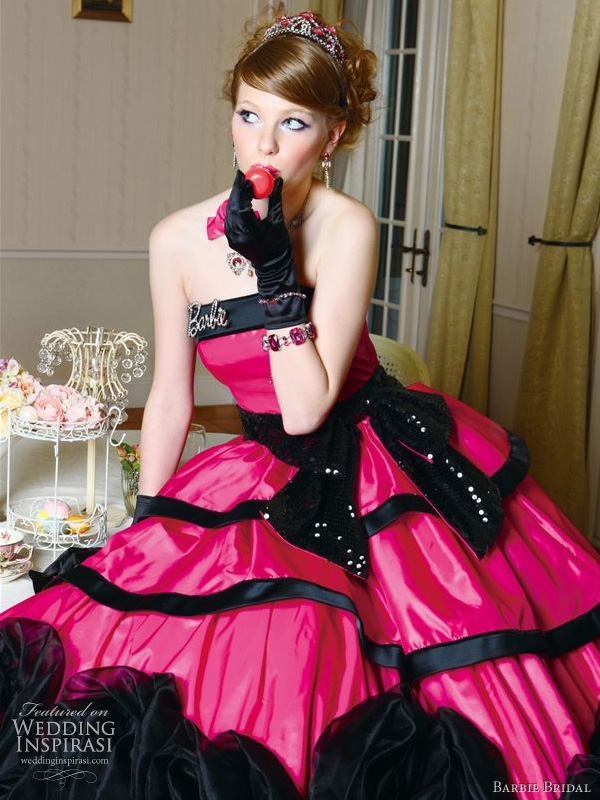 Celebration of girlie cuteness — black polka dot and ruffles of pink, to top it all off — bows galore!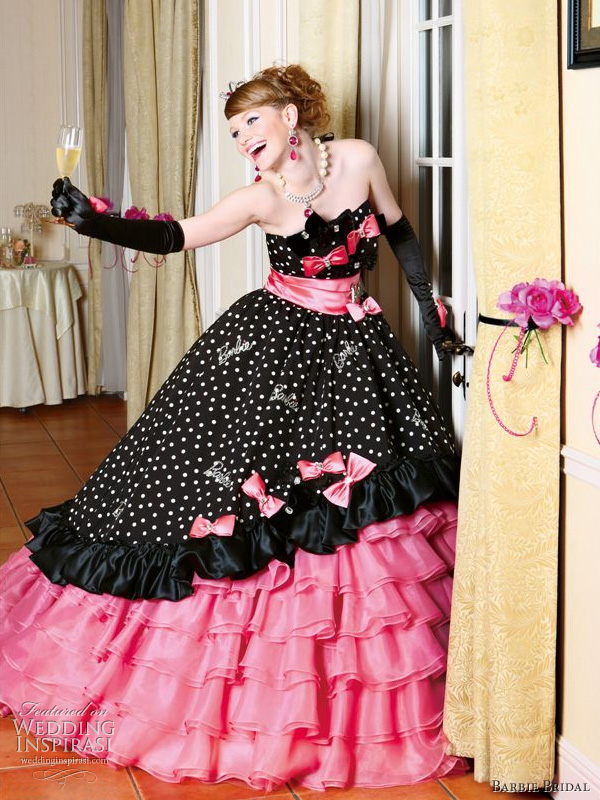 In case you haven't noticed, bows are big in this collection. Here's an adorable light blue gown with the cutest white bows dotting the skirt.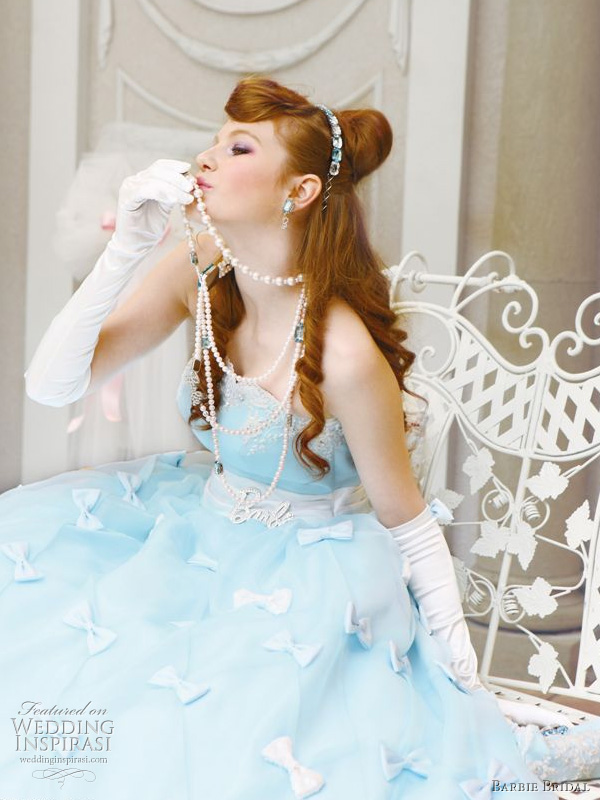 Tickled pink -- Or how about just one huge pink bow at the back? Aw, so cute!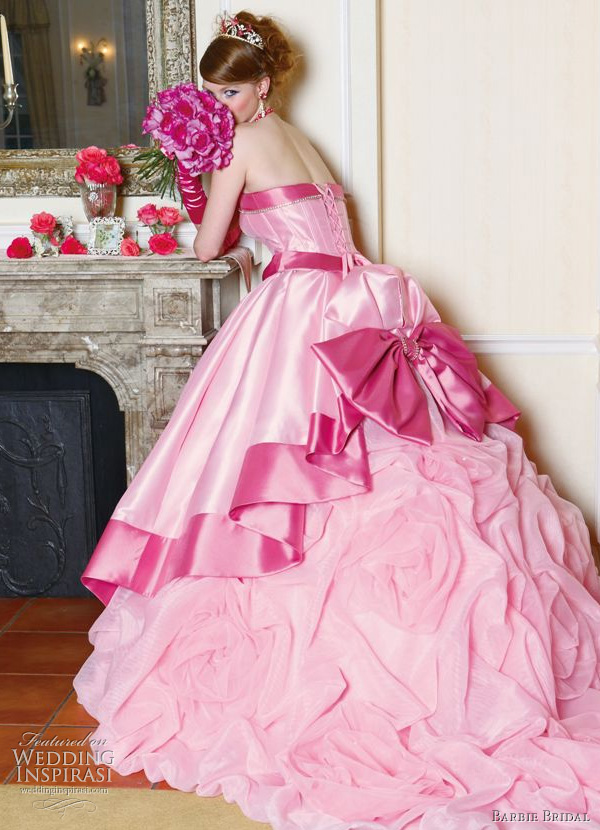 Barbie girl forever! Show your love with a logo-print skirt on velvet black-based dress.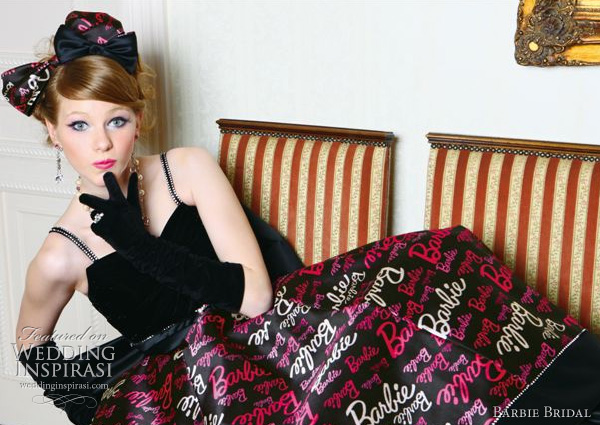 For more cute wedding gowns, click here.