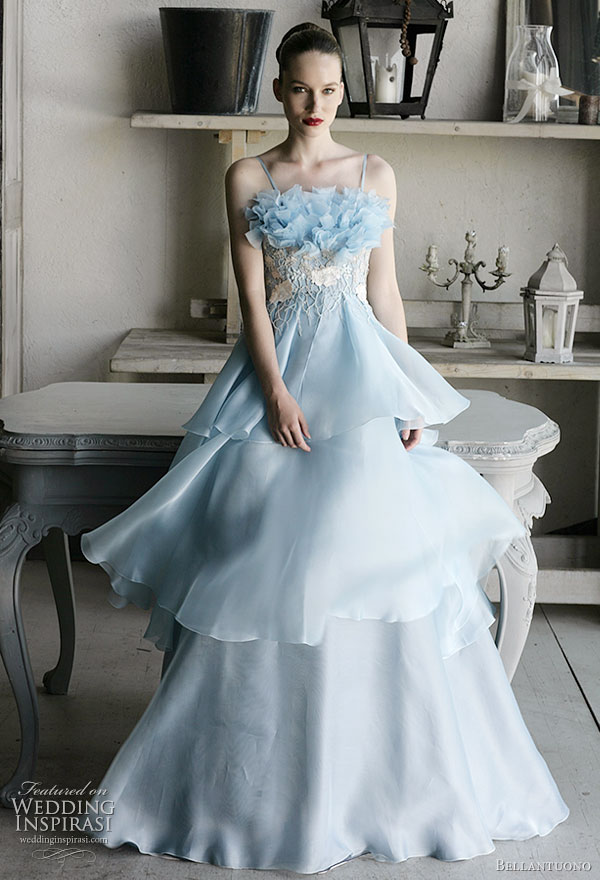 Inspired by the world of the Japanese geisha, the 2010 Bellantuono bridal collection  incorporates Eastern inspired elements — such as the obi belt — into Western style dresses, resulting in elegant gowns with a unique twist. We adore the light blue tiered dress, above and peplum gown accented with a wide obi sash, below.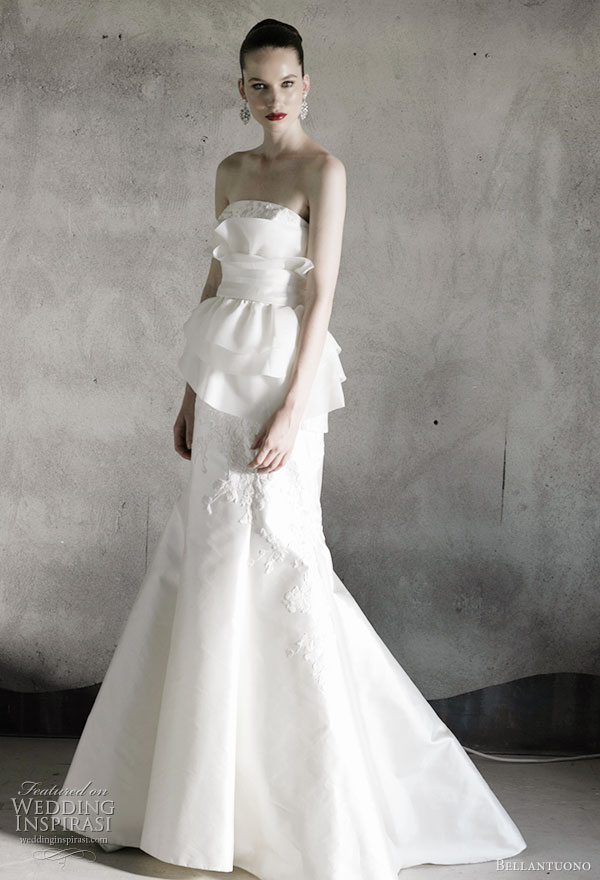 Blue belle — a striking indigo ribbon accents this ballgown with draped skirt nicely.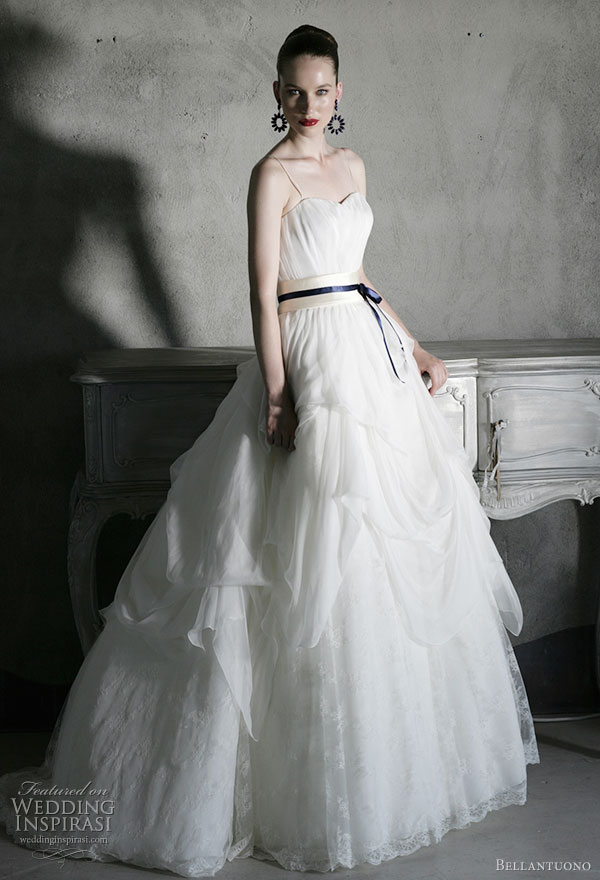 More shades of blue — gorgeous painted on peony motif.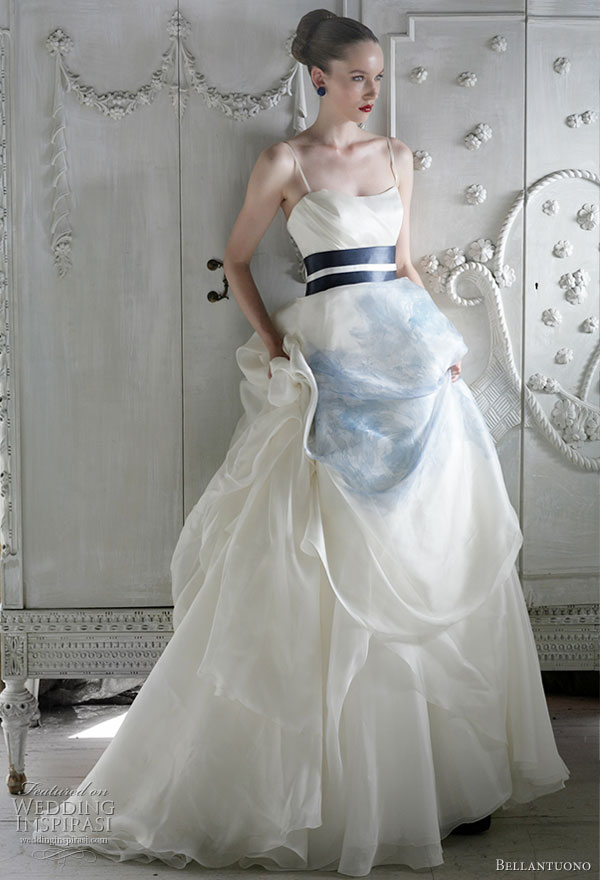 All in the waist — a decorated wide belt cinches this voluminous creation beautifully.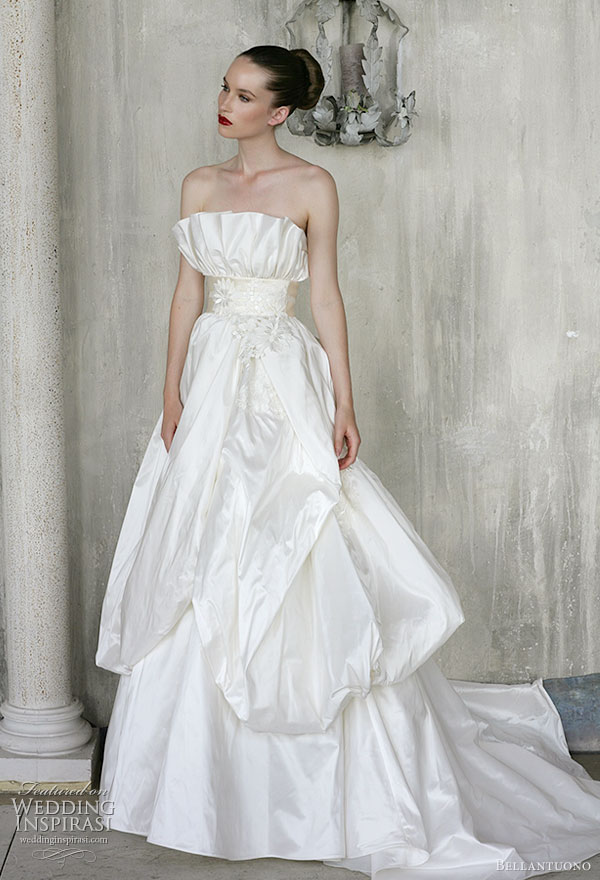 Stunning large bow at the back of this dress.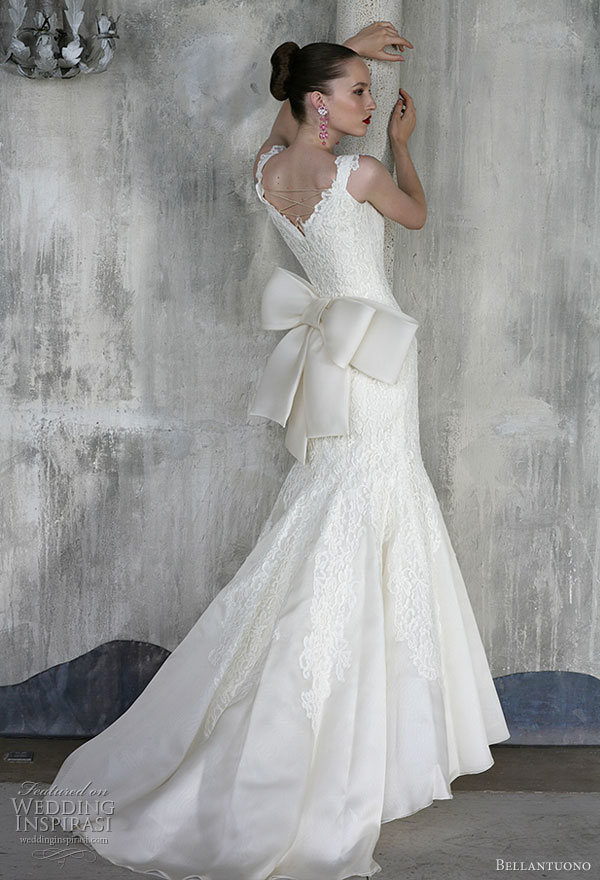 Use of contrasting lace over pleated fabric provides tactile and visual interest.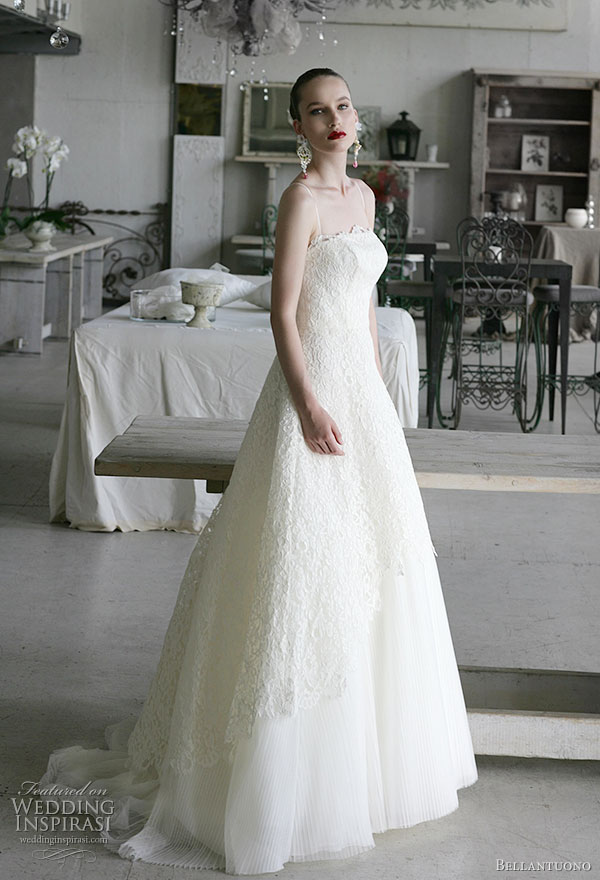 For more images from this collection, click here.