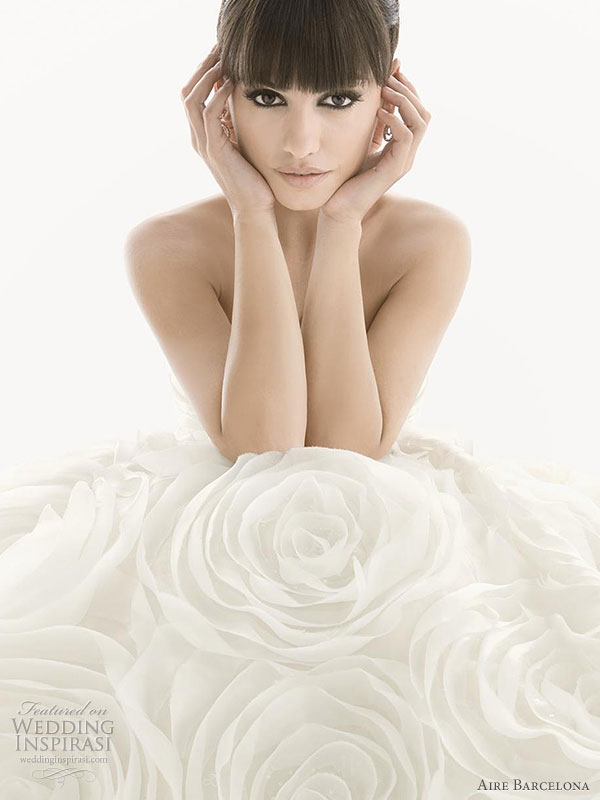 Aire Barcelona presents a sumptuous smorgasbord of beautiful, feminine wedding dresses for their 2011 bridal collection. Monica Cruz, above, is the face of the 2011 campaign, embodying the classy, elegant spirit of the brand perfectly. Above, Nuria silk organza gown with large fabric roses decorating the skirt;  below, Noelia embroidered lace gown adorned with organza and jeweled stones.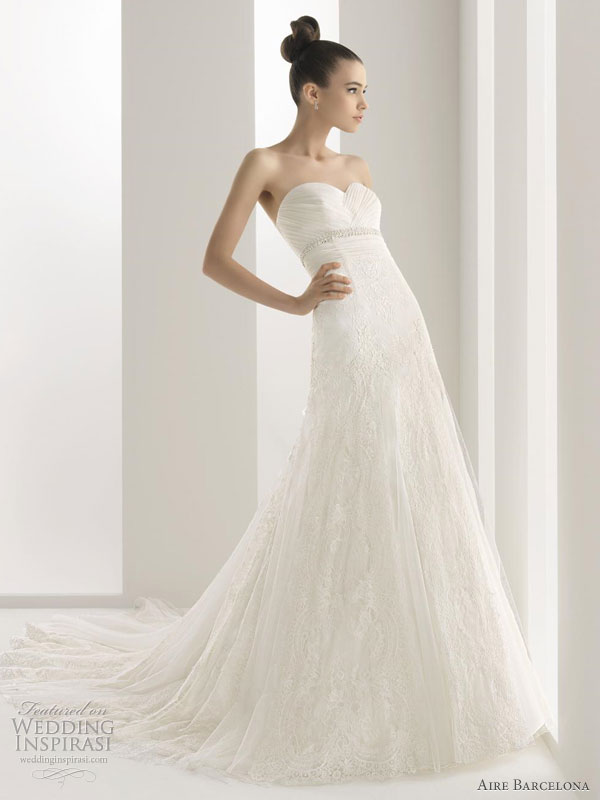 Notable rebrodé lace and organza strapless gown with dropped waist. Monica really looks like her famous actress sister Penelope at this angle, don't you think?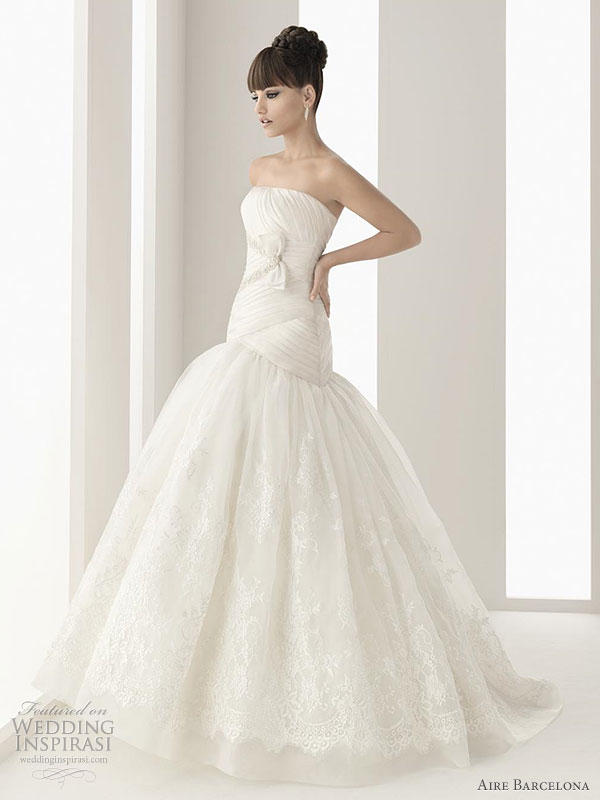 Hey there, pretty! The lovely platform heels with bows really complement Nazaret, a ballet length ballgown in tulle and embroidered lace.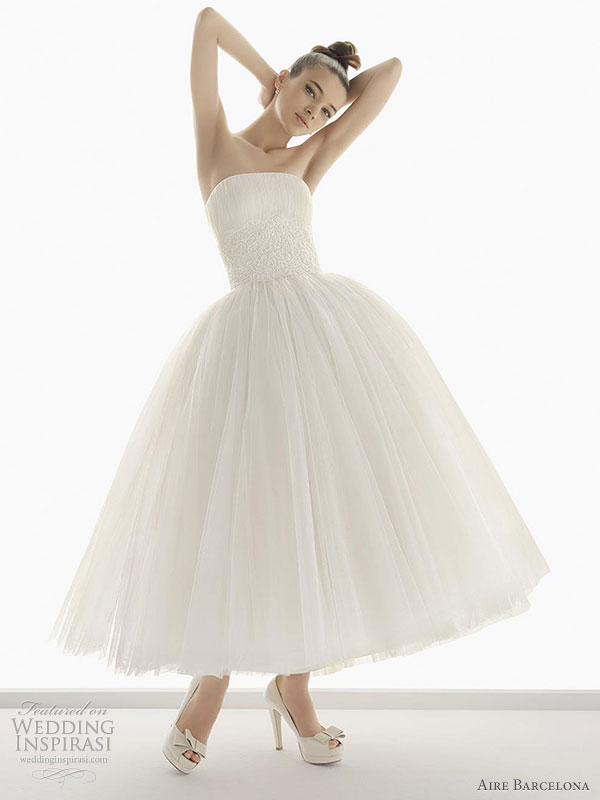 Nomada silk gauze and beaded lace strapless gown, Nevada silk gauze strapless gown adorned with jeweled stones accenting the side.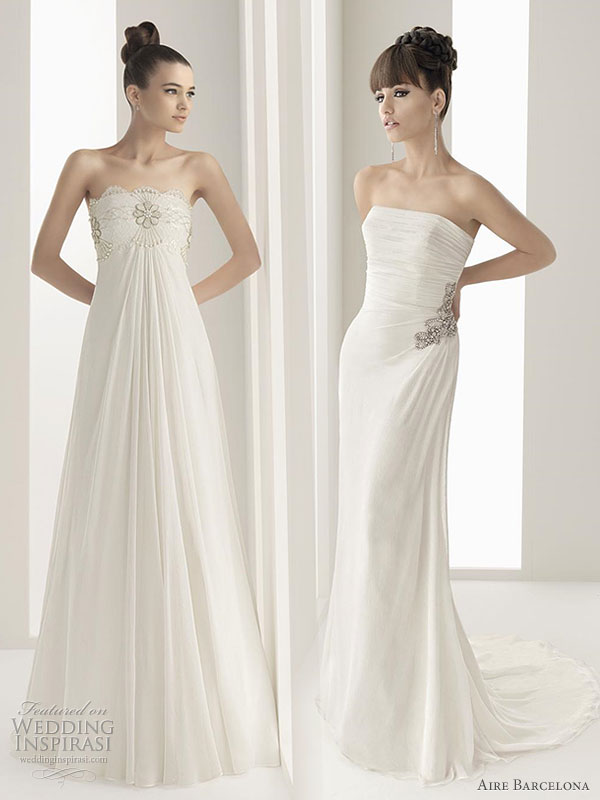 Naipe embroidered belted organza gown with sweetheart neckline.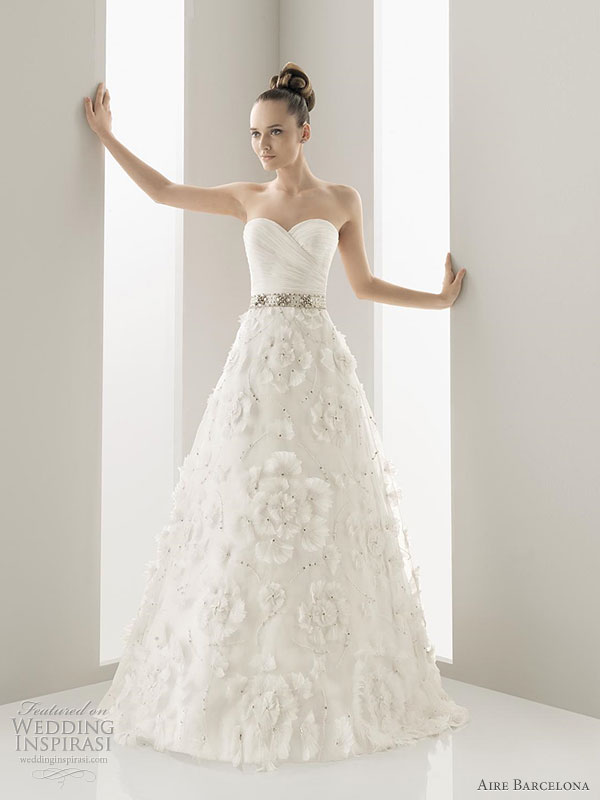 Nara taffeta gown with pickup skirt.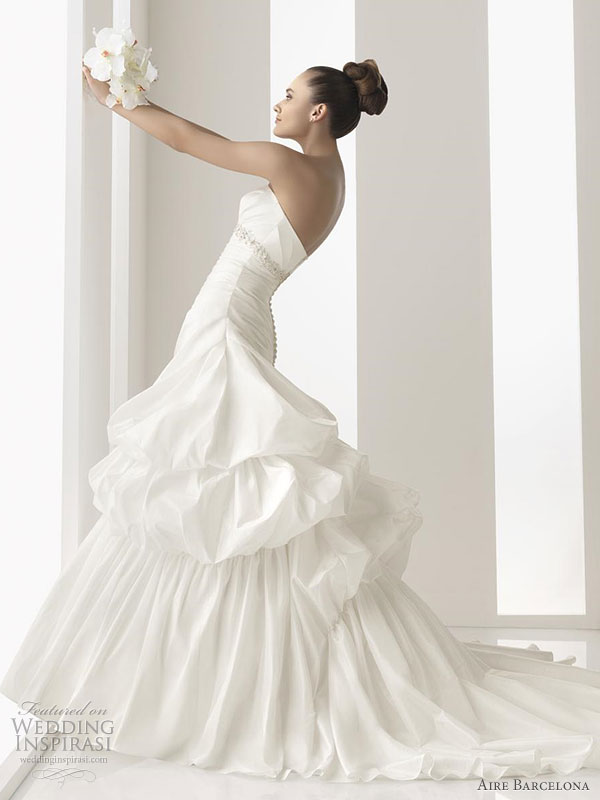 For more images from the Aire Barcelona 2011 collection, click here.