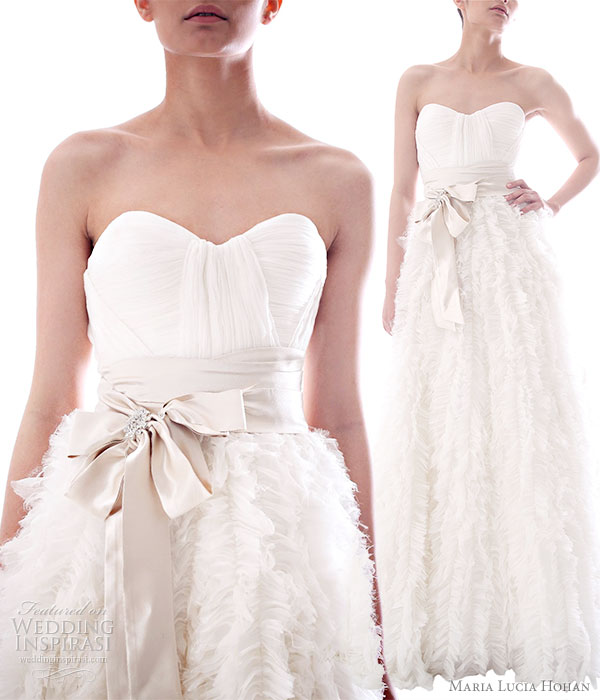 Feast your eyes on these beautiful, feminine dresses by Romanian designer Maria Lucia Hohan for her Fall/Winter 2010-2011 bridal collection. Above, Leda bridal gown with vertical ruffles with unfinished seams for a feather effect, crystal brooch on beige duchess silk satin waistband; below, Lilia silk mousseline flower bolero, worn with Melody wedding gown.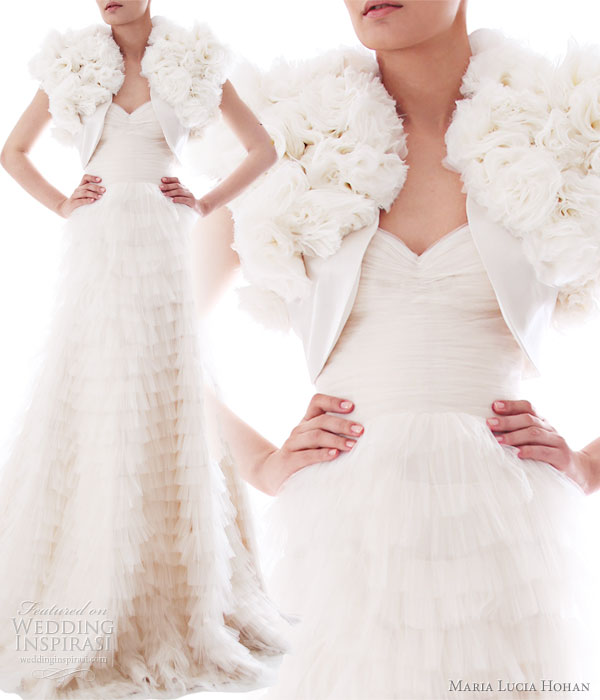 Alix, she of The Cherry Blossom Girl blog, got married recently in a Maria Lucia Hohan wedding dress which she had a hand in designing, and oh, were we totally bowled over by the sheer beauty of it! In fact, it was through her post here that we fell in love with Maria Lucia's creations. In a perfect world (well, ours at least) our entire wardrobe would be designed by Maria Lucia Hohan. Below, Crystal wedding dress in a luscious shade of peach called Nude, in tulle with oversized crystal bow at waist. Just lovely!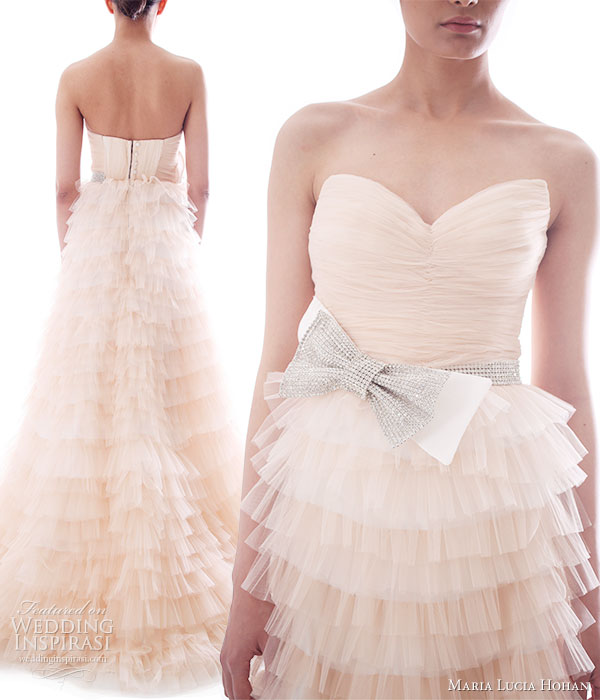 Julie bridal with multi layered tulle skirt, draped corset and crystal bow at waist.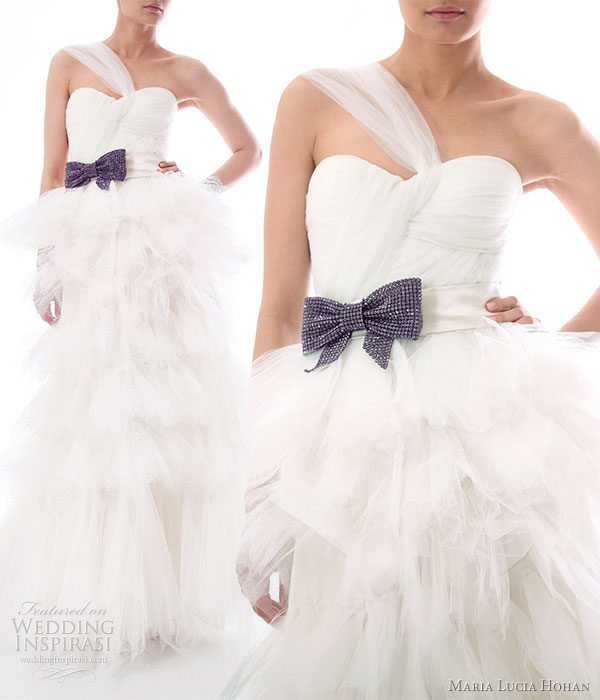 Celeste ivory dress in silk mousseline and Spanish lace accented with vanilla cream silk bow at shoulder.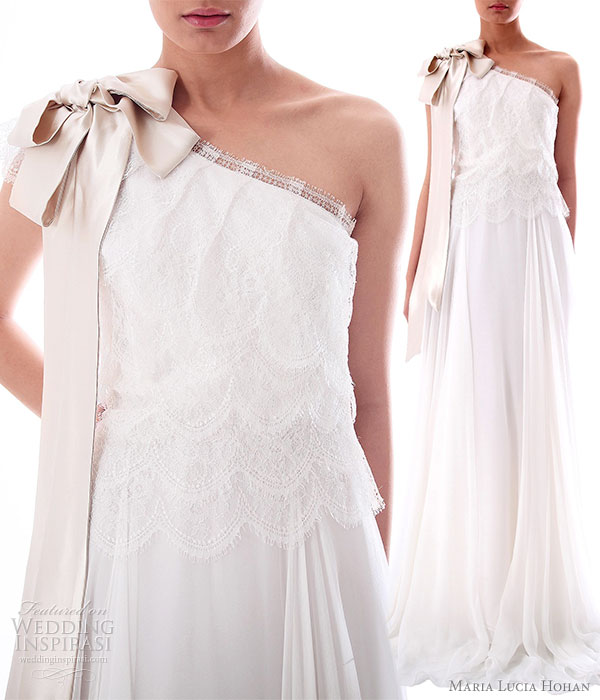 Delicious drapes L-R  -- Rose, a delicate and pure dress in silk mousseline, adorned with romantic silk flowers at the bust and the shoulder strap; Amelie: vanilla cream duchesse silk satin corset gown with unfinished seams and vintage buttercream silk mousseline skirt.
MLH has a selection of lovely short dresses too, like this adorable Flower dress in Butter, a draped mousseline dress with silk flowers and multi-layered ruffled skirt.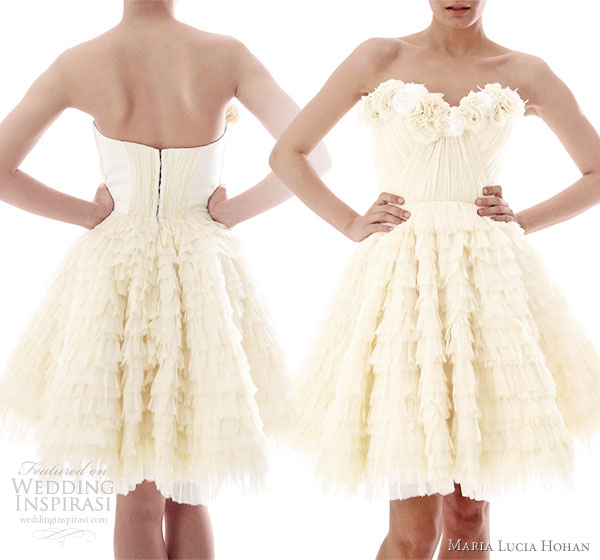 For more of the lovely dresses from this collection, click here.