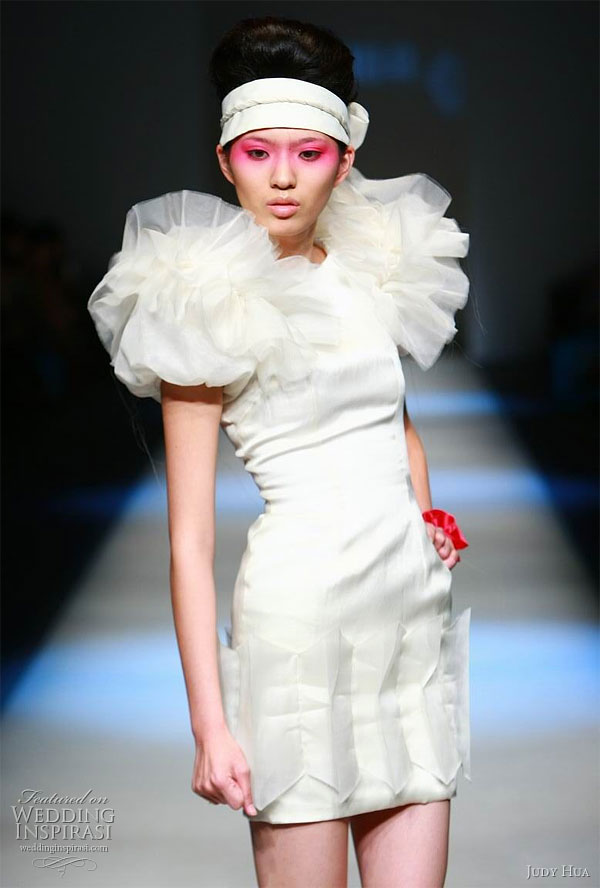 Judy Hua (华娟) is not a stranger in China's independent fashion design scene with boutiques dotting Shanghai's popular shopping haunts. Her 2010 Spring/Summer collection, named Hua Kee (花间集), was inspired by the works of Chinese contemporary artist, Zhou Chunya (周春芽), in particular, his "Peach Blossom" series of paintings. We pick our fav wedding-white pieces from the collection.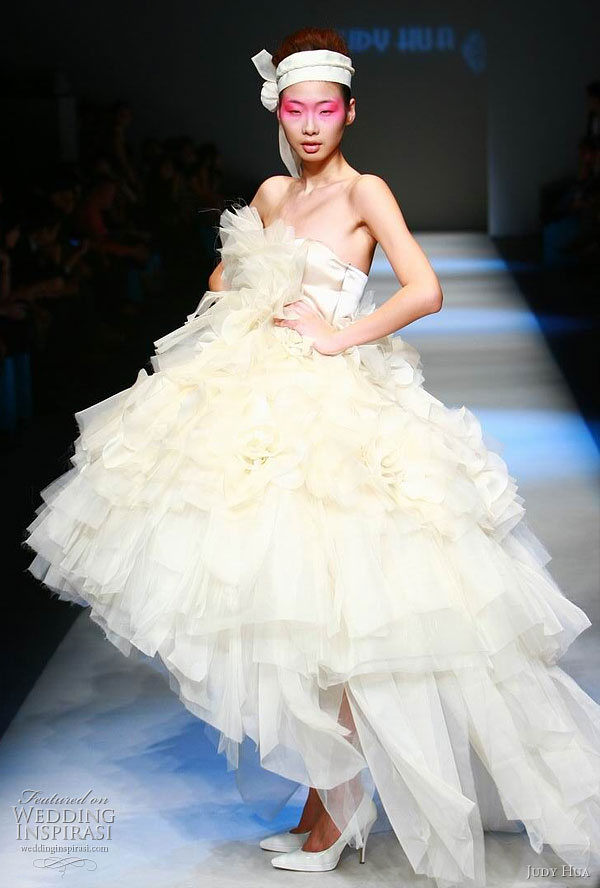 Above, a ruffle gown with asymmetric hemline, below, romantic gown with multiple tiers of sheer fabric, perfect for a intimate backyard wedding.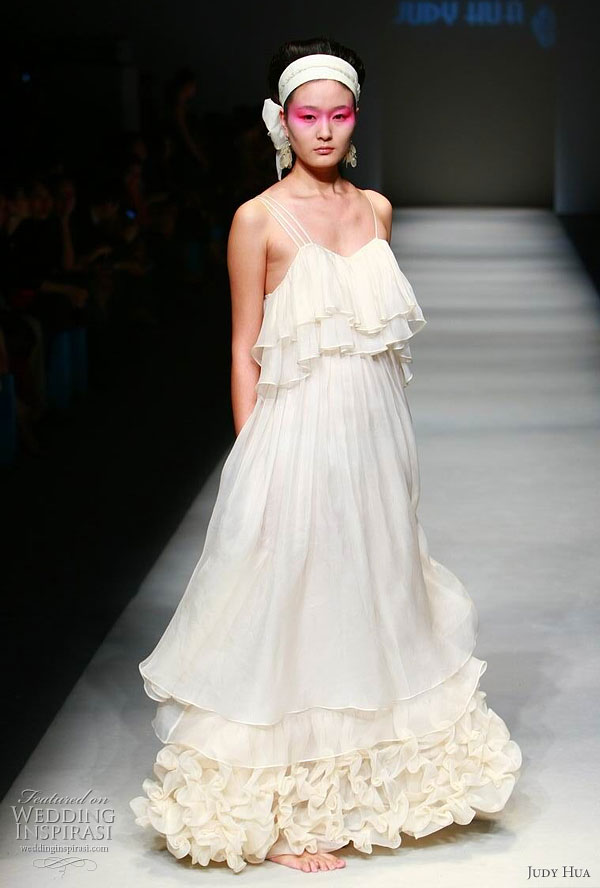 Lovely ball gown with sweetheart neckline.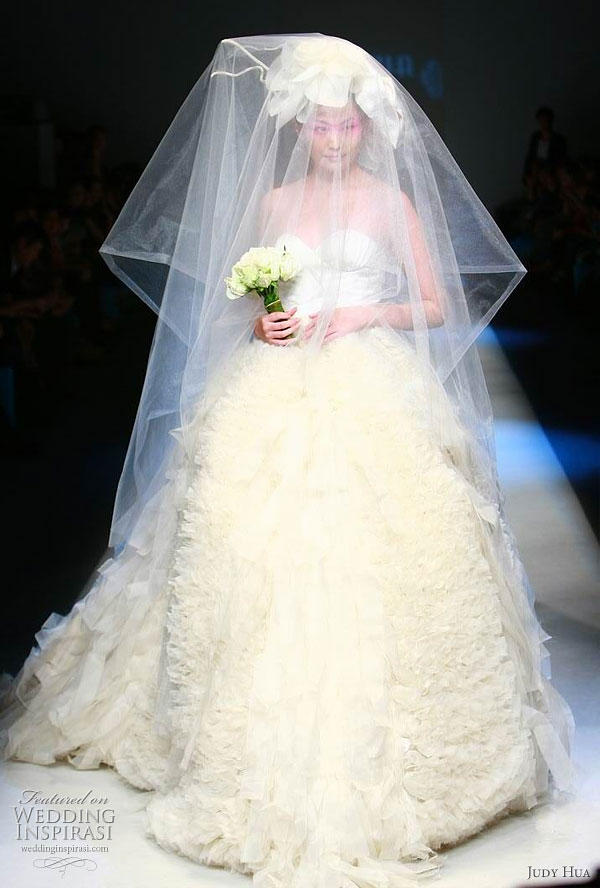 To view more of the dresses from this collection, click here.