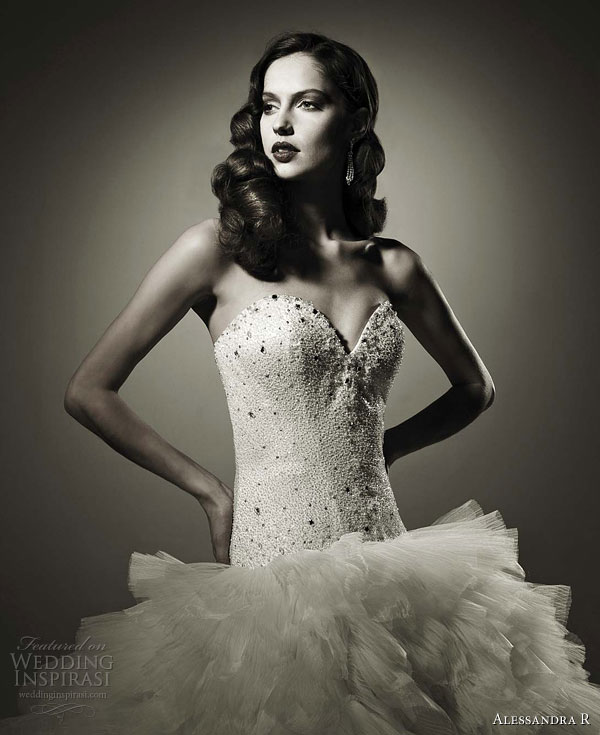 Stunning wedding gowns from Alessandra R 2011 collection, another marque of the Nicole Spose group. While Colet caters to brides looking for fresh and youthful styles, Alessandra R is all about grown-up glamour. Channel your inner siren with a gorgeous gown with crystal encrusted bodice and ruffle skirt, above; or go bold with the unusual beauty below, featuring a large bow belt and embroidered skirt.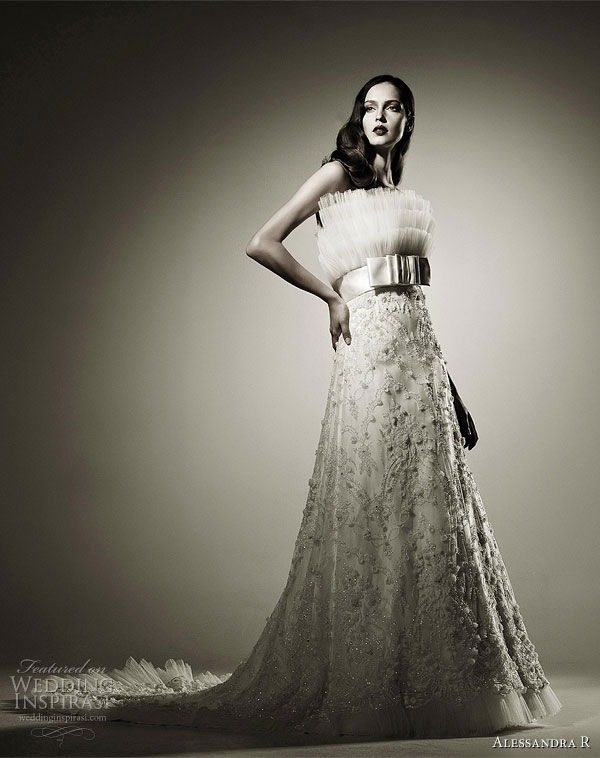 Greek goddess alert — stunning airy sheath with draped bodice.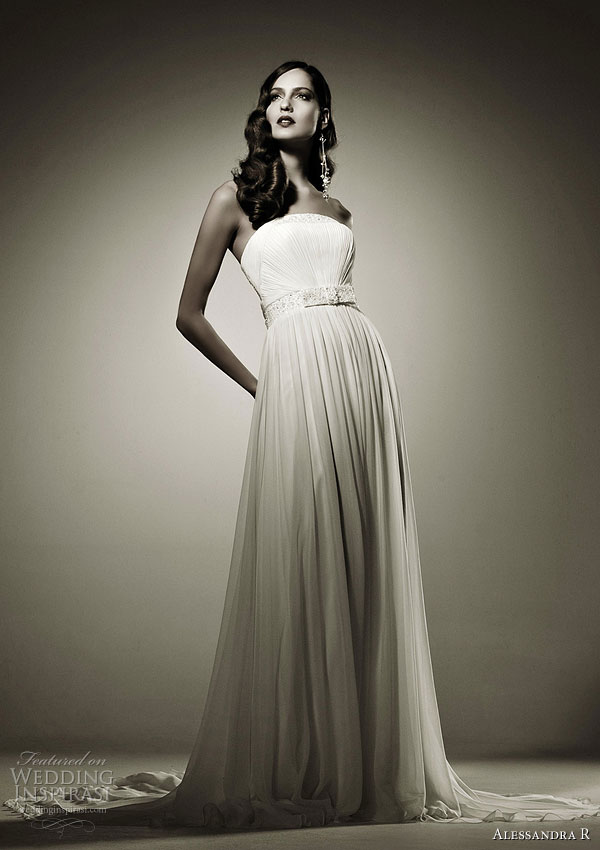 View the current collection from Alessandra R over at their website.