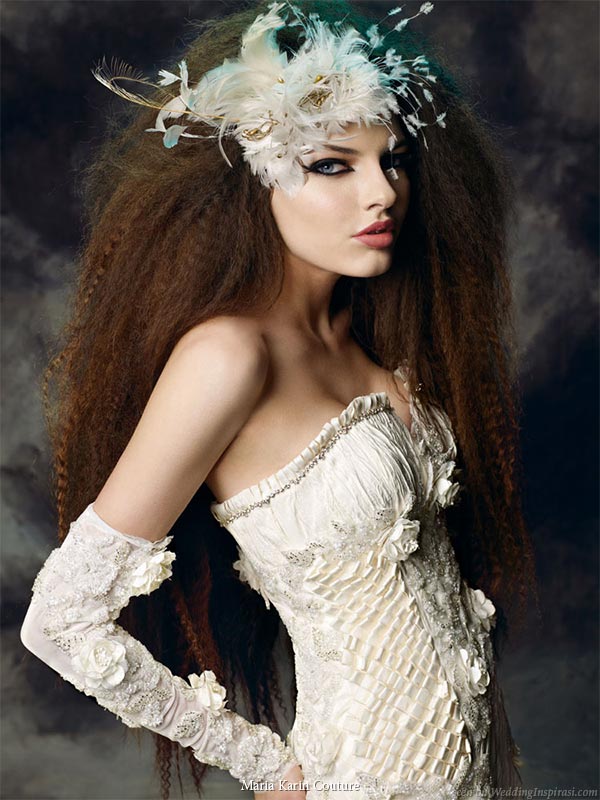 Ready for some spectacular wedding gowns? Have a look at these beauties from Maria Karin Couture 2011 collection. Full of intricate texture treatments and unexpected details, the gowns here will tempt brides looking for something a little different on their wedding day. Really digging the petal/leaf-shaped fabric panels on the skirt of the dress below. Weirdly, the feather fascinator with foot-long protrusions and green highlighted hair goes well with it, giving the outfit a kind of Fairy Princess vibe. :)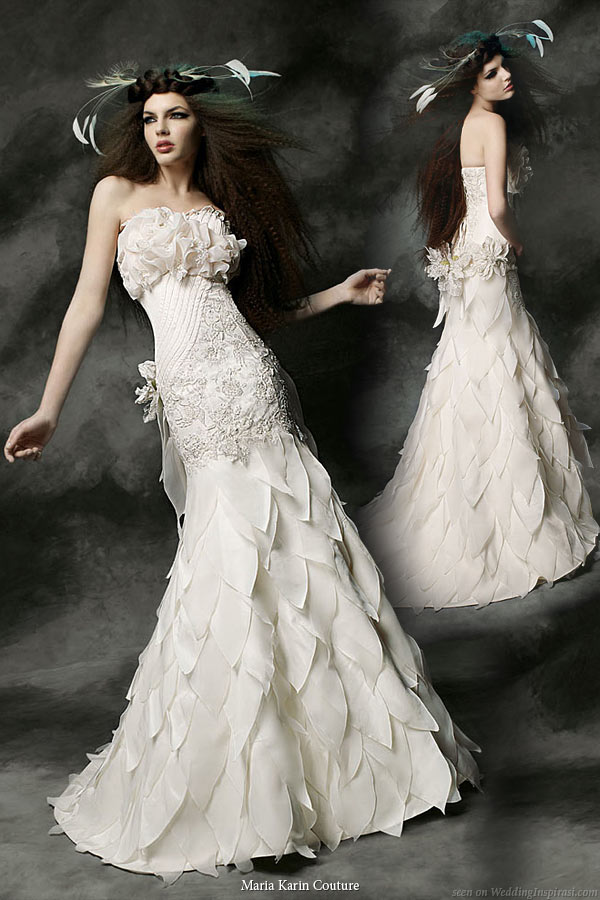 Elegant one-shoulder gown with fitted bodice with a skirt consisting of multiple tiers of box pleats. Oh, will you look at the pattern on that bodice? *swoon*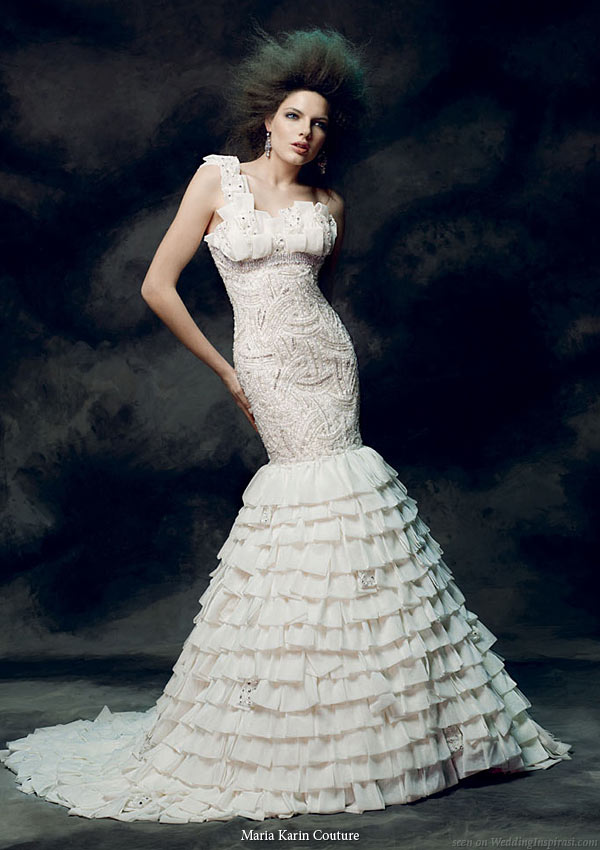 The dresses here look equally stunning from the front AND the back. That makes sense — if I were to spend a lot of time getting the perfect wedding hair, my wedding gown better be a 360° beauty too.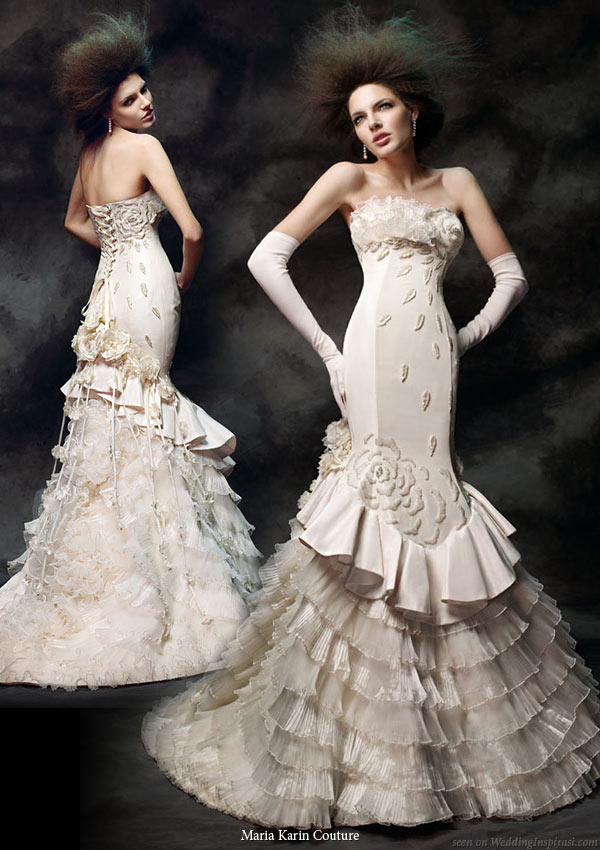 This is what your guests could be treated to at while you walk down that aisle. Ooh… such beautiful ruffles on this corset dress.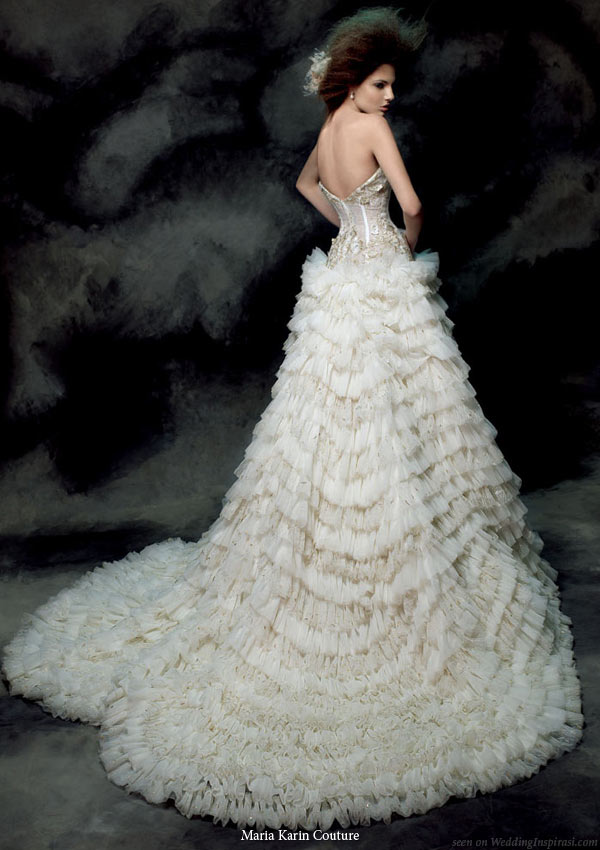 Another 360 stunner. Love the laced up back and embroidered detail. Sexy back -- the embroidery detailing tapers off at the butt creating an illusion of a pretty, high-cut bodysuit.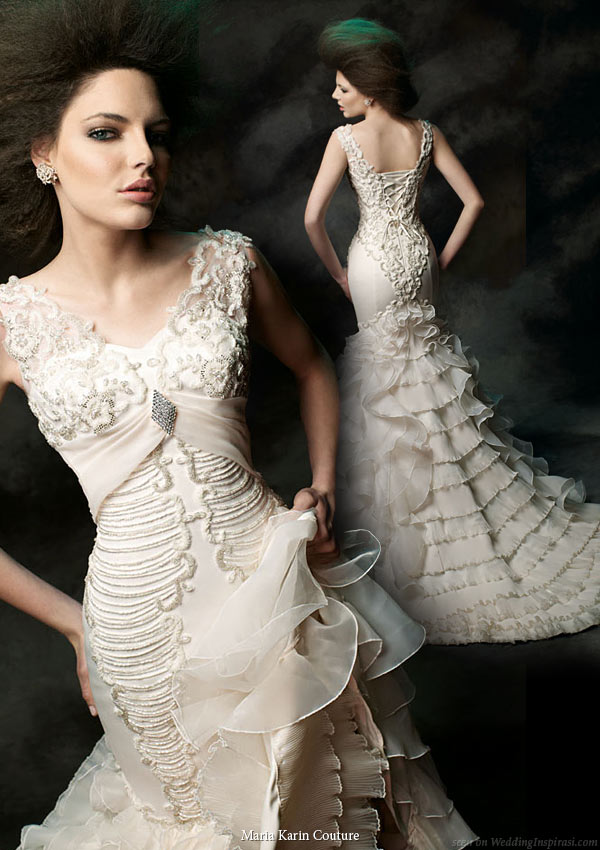 Strapless wedding dress with gathered pickup skirt and detached long sleeves.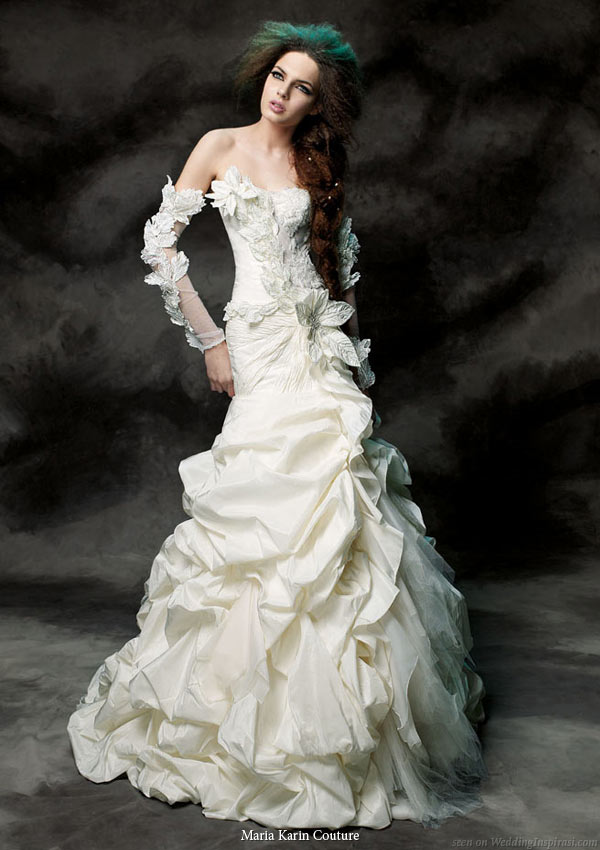 A messy confection of tulle and organza that some of you might dig.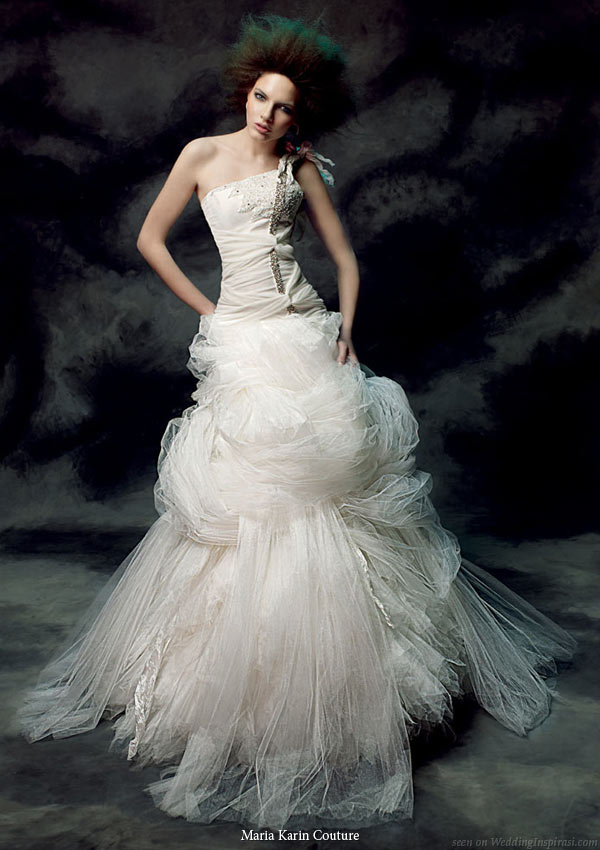 I wear my heart on my sleeves -- heart-shaped appliqué adorns this smoking hot, fire-engine red one-shoulder gown.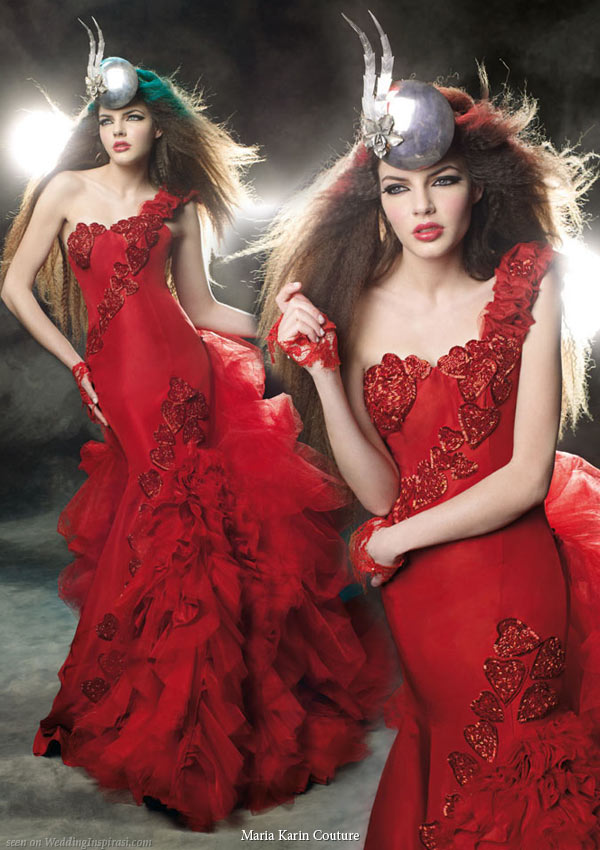 Beautiful black and red strapless gown with black floral embellishment.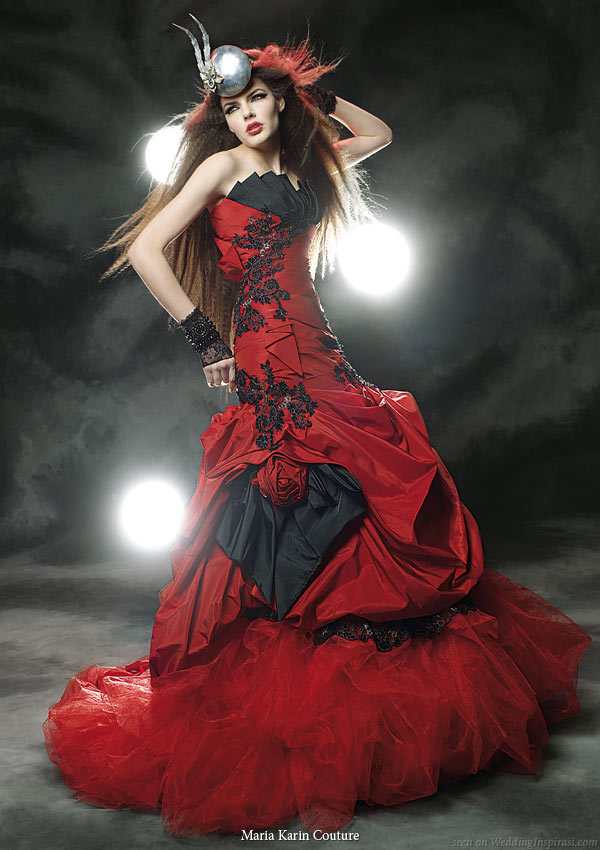 Check out Maria Karin's website for details on how to buy.