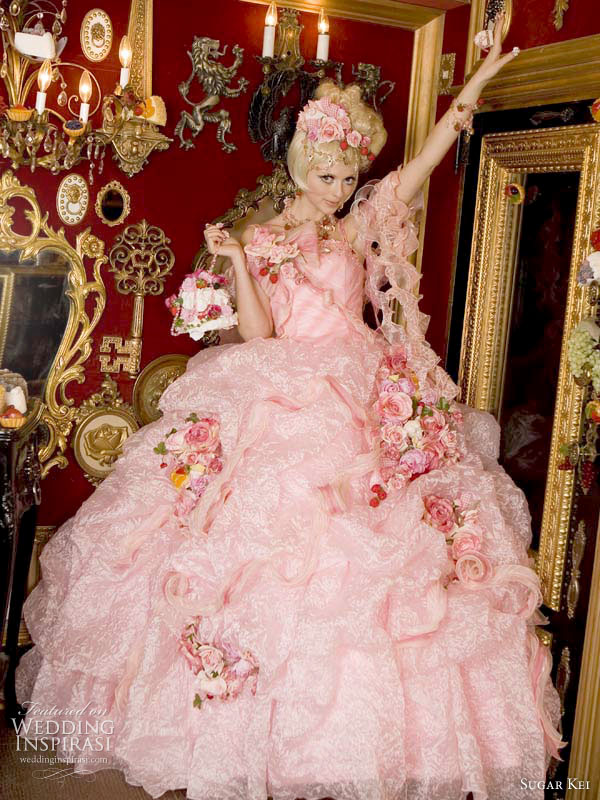 With wild ruffles, pompous details and textures, Sugar Kei collection of sweet wedding dress is perfect for the bride who loves a bit of drama and a lot of fun. Above,  for your inner Marie Antoinette — a pink confection of a ballgown complete with roses and big bouffant hair that might tempt brides who are into hime kei or Princess style; below mini feather top hat completes the Alice in Wonderland vibe of this salmon pink gown with ♣ clover club prints.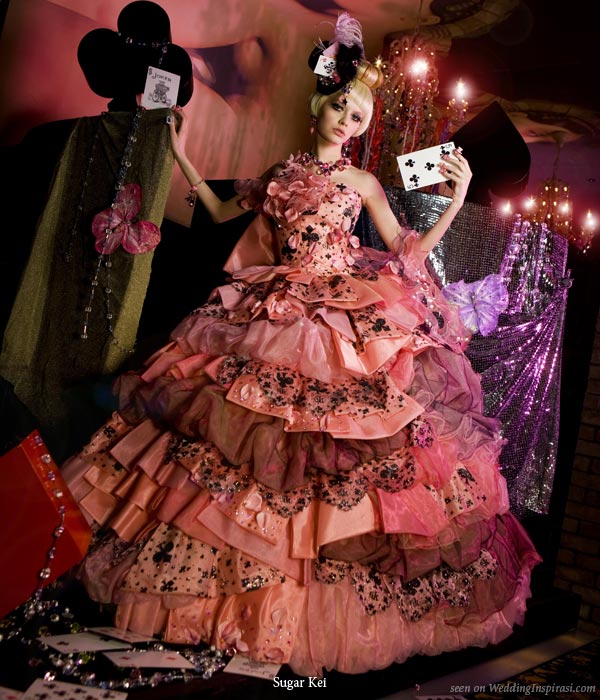 Interesting choice of prints for a wedding gown, these two dresses look like Japanese origami or patterned washi paper. Adore the color combination on the right.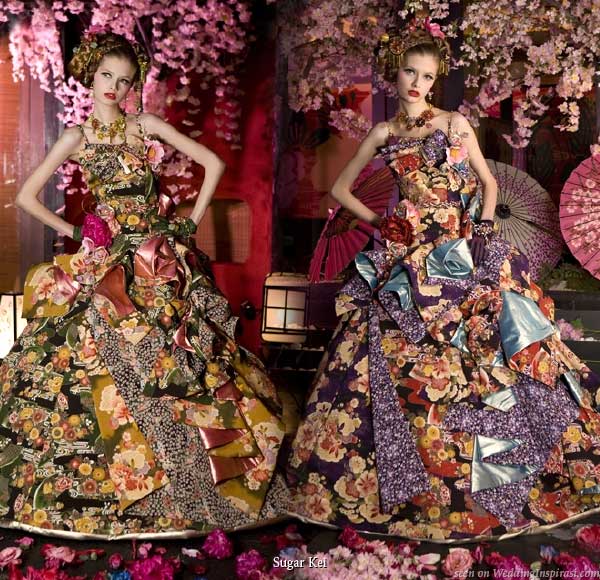 And the bride wore white — a ballgown that will surely turn heads.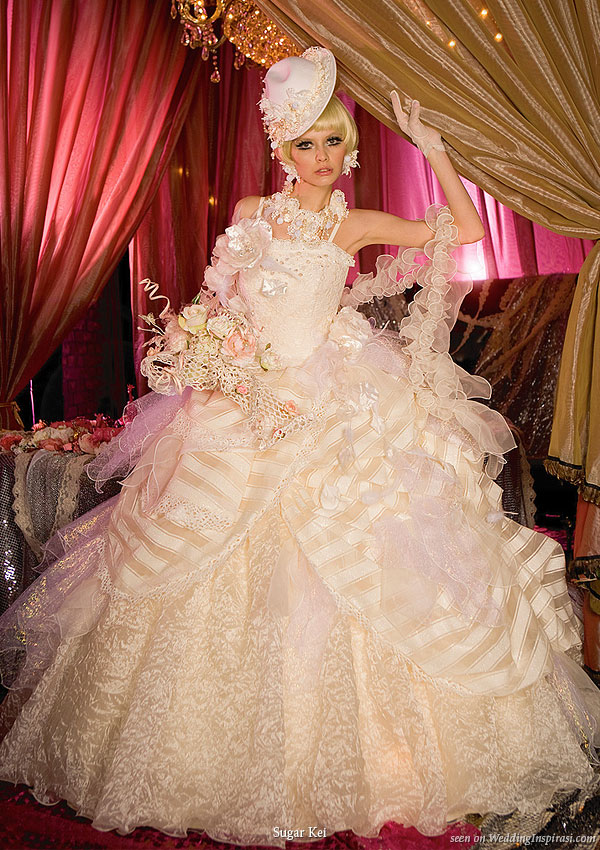 And so did the groom… smart white suit with cream vest on the groom. Socks optional?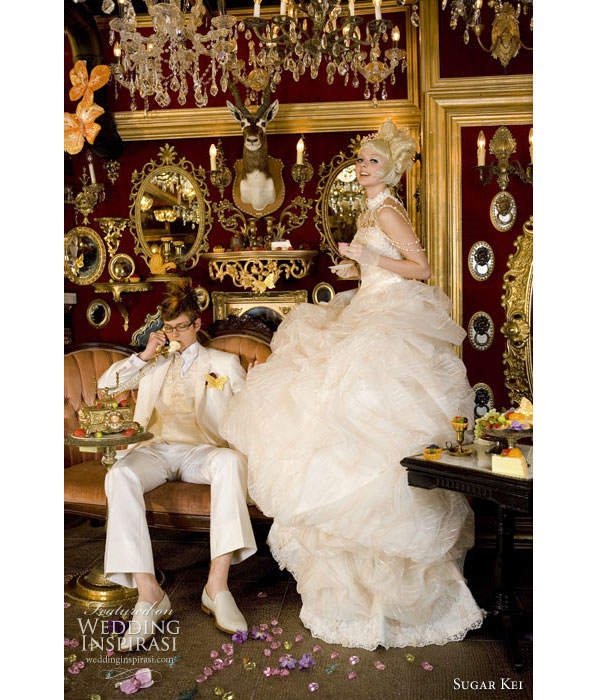 Life's peachy - orange, yellow and pink based gown with pretty, soft ruffles.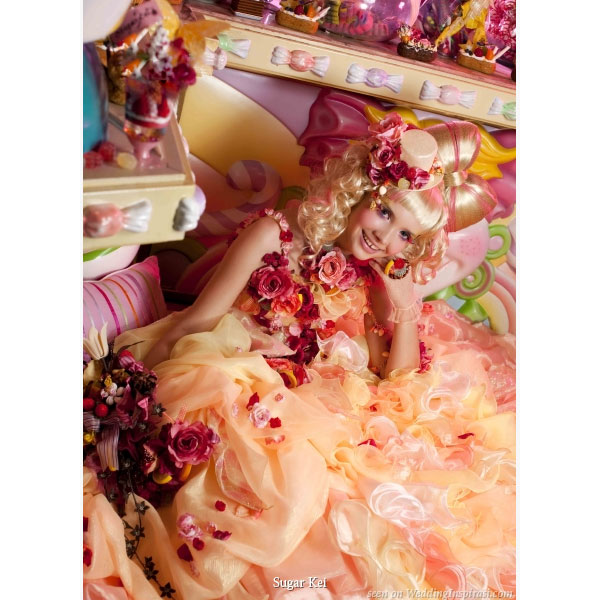 All shades of pink -- carnation, cherry blossom, puce and iridiscent rose quartz -- in one gown.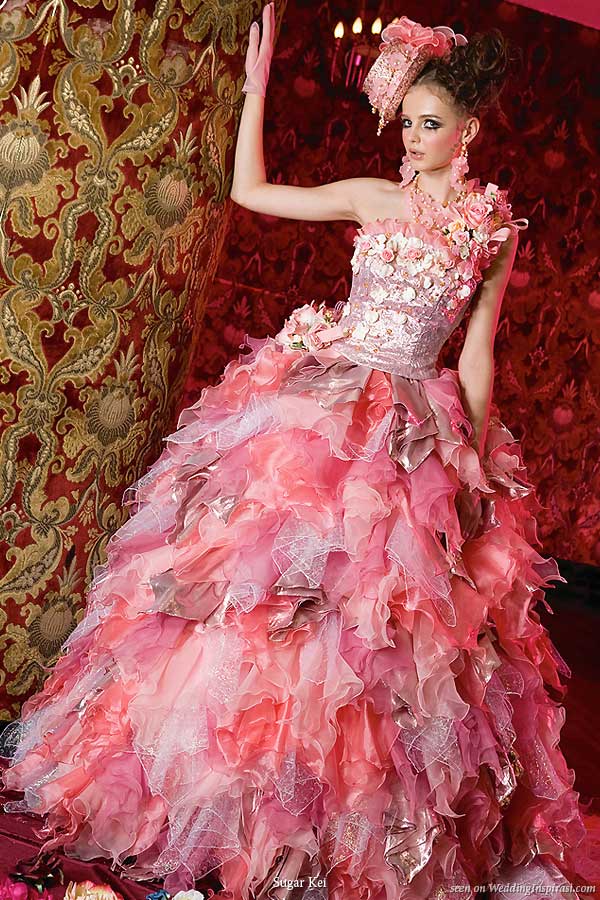 Gold on black chandelier print.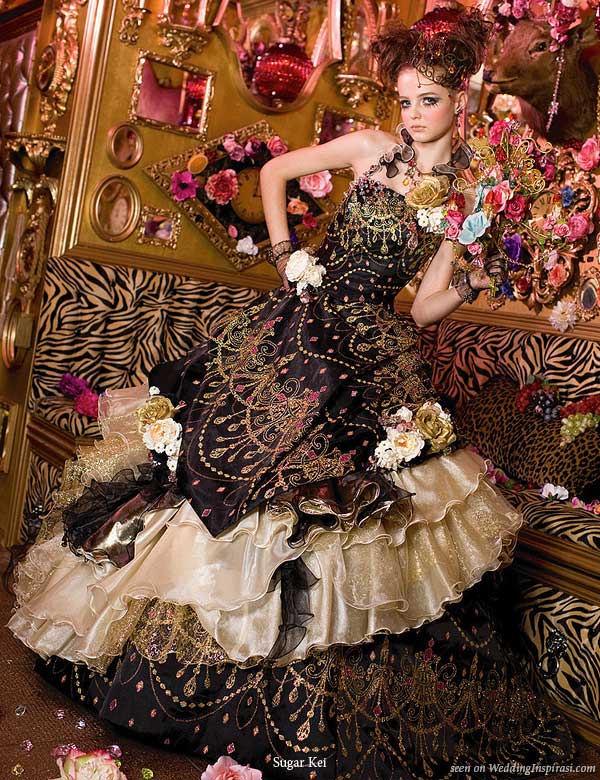 Welcome to my bridal boudoir... don't you just love the opulent background filled with mirrors and crest shields?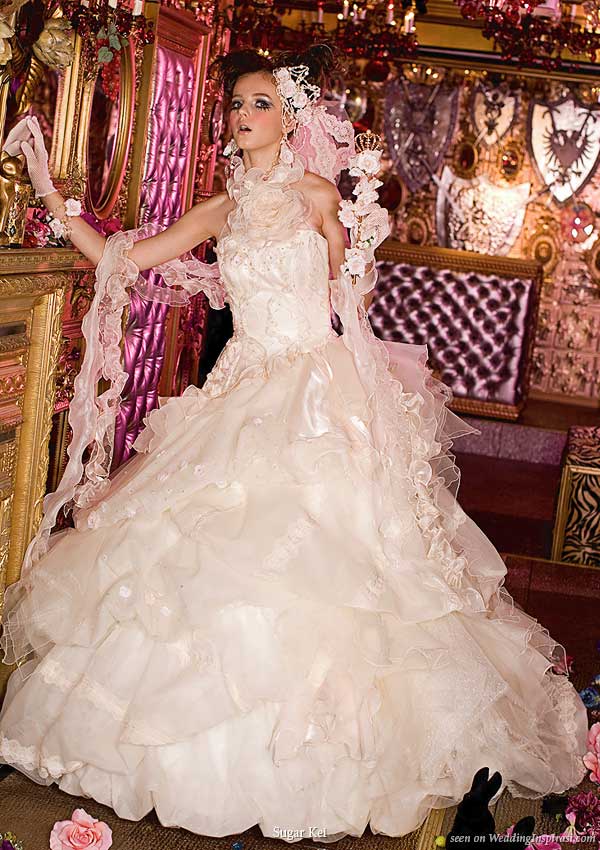 Cherry chocolate candy - dusty pink and brown ballgowns.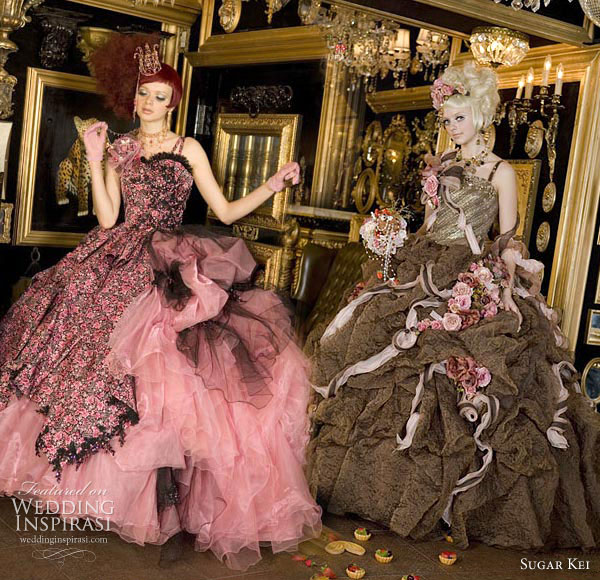 Sugar Kei wedding costumes are available for rent in various bridal outlets in Japan.