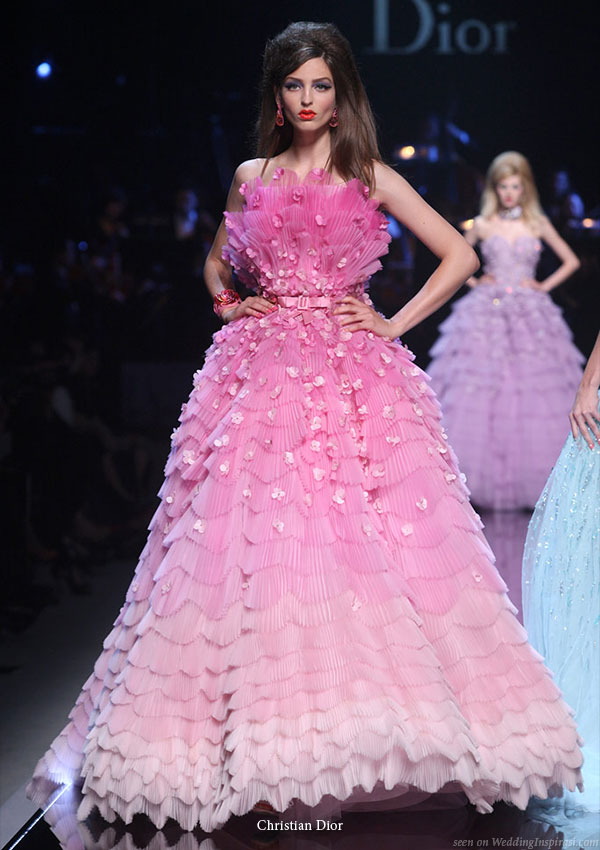 Delicious candy colored confections over at Christian Dior Resort 2011 collection showcased in Shanghai. The collection is inspired by the French New Wave and features a lot of cool, classy pieces, and more dramatic, romantic numbers typical of John Galliano. Of course we have to put the big pink  ballgown as the first picture! There are other bride-worthy pieces like these two beautiful, airy sheaths in white and milk tea.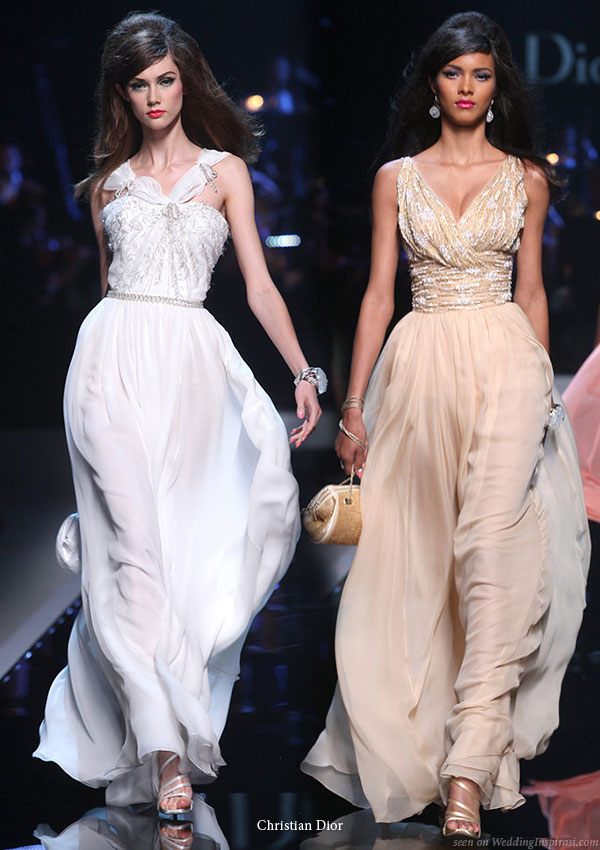 Adore the red long-sleeve maxi dress with jewel neckline and a sweet ribbon accenting the waist.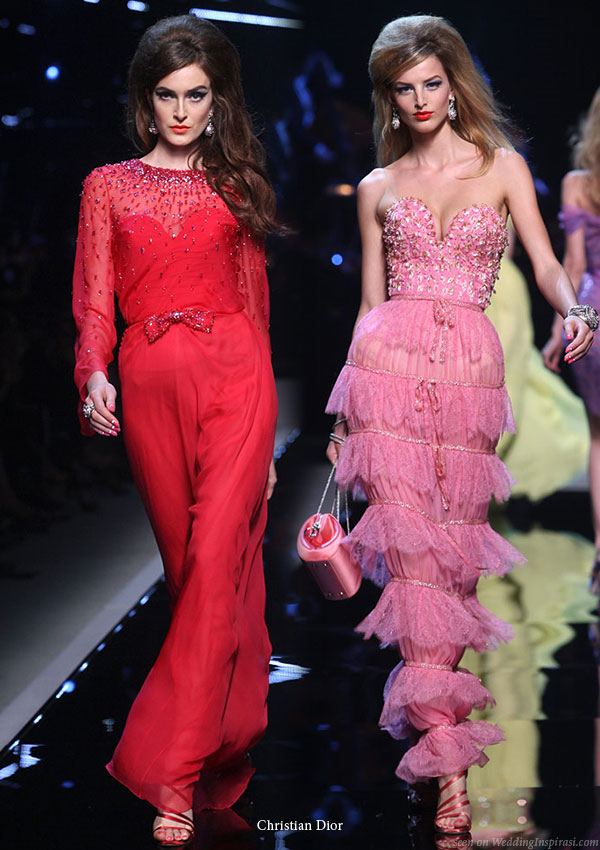 To end, another big strapless gown, this time in purple. Vive la drama, baby!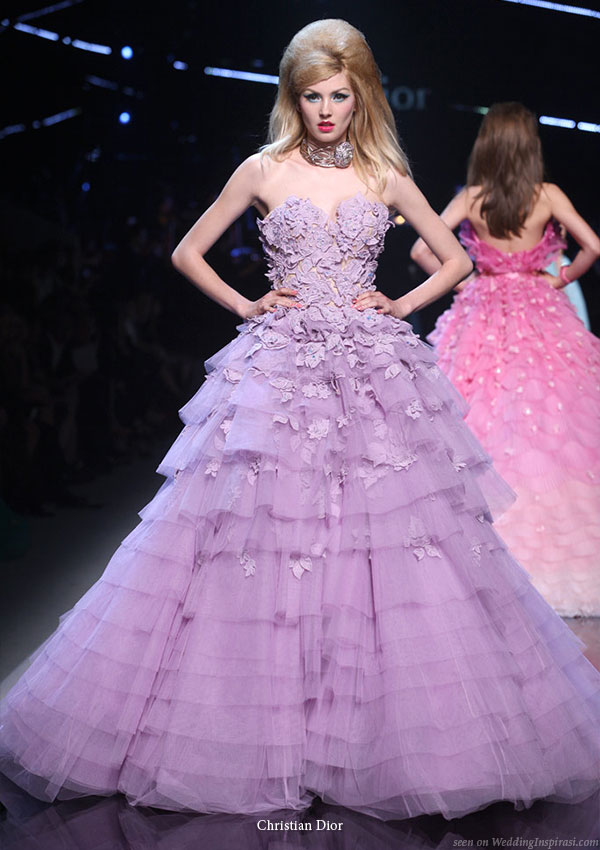 Photos by Zhong Hai / Style.com