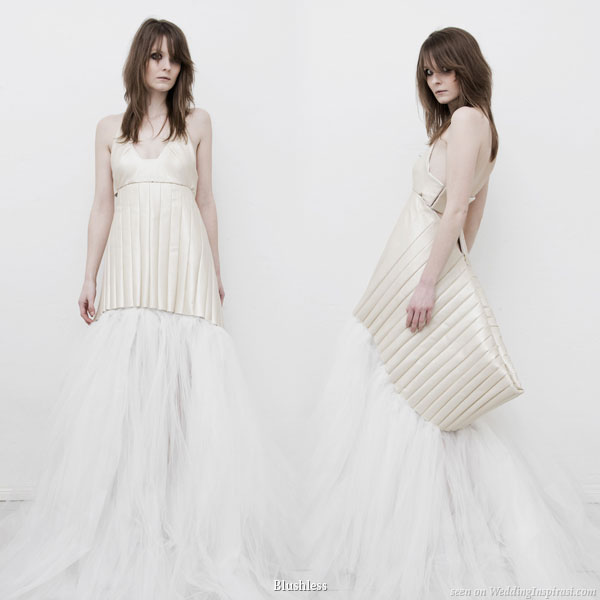 Contemporary wedding dresses made from eco-friendly materials by Blushless. This first collection is filled with "naughty, fun and sexy" pieces inspired by David Lynch's film, Wild at Heart.
Above: theLULAone futuristic looking golden vegan leather gown with silk-tulle, highlight of this gown is the unique silhouette created by interesting draping at the back; below: theLIVLAVone mini dress, made of multiple pieces of heart-shaped extra soft, bright white vegan leather.
Bohemian chic – theLUNDIone limited edition handmade, asymmetrical draped minidress, made of a unique antique linen-lace fabric featuring a retro-style pattern.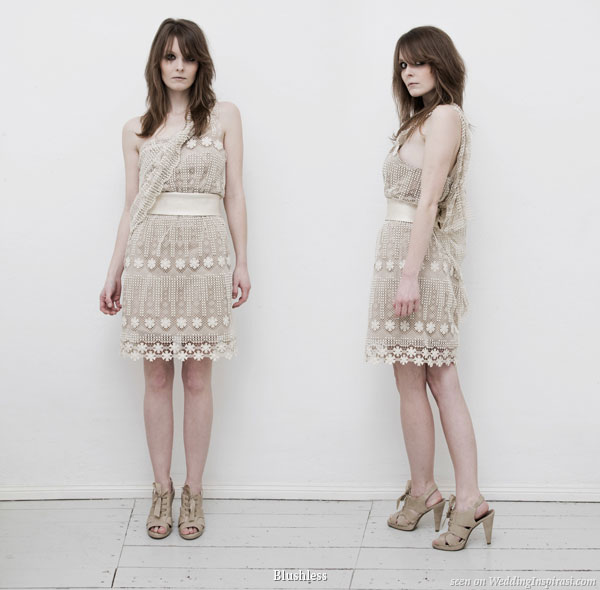 Rock n roll bride – theLOLAone 100% silk-tulle gown with bow on the shoulder and halterneck top suspended to soft vegan leather belt. Pair it with leggings or slim cut jeans for that extra 'tude.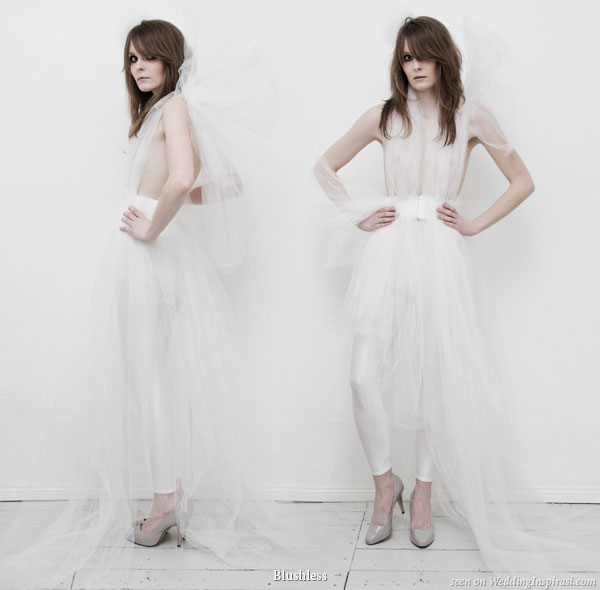 Long and the short of it – theLELALAMBone flowing asymmetrical gown with exclusive wave stitching, made of extremly lightweight 100% fairtrade/peacesilk.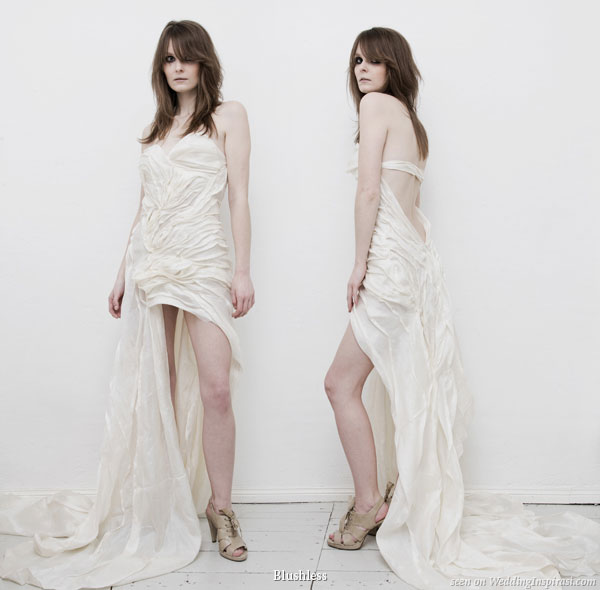 For buying information and more pieces from the collection, please check out the website.