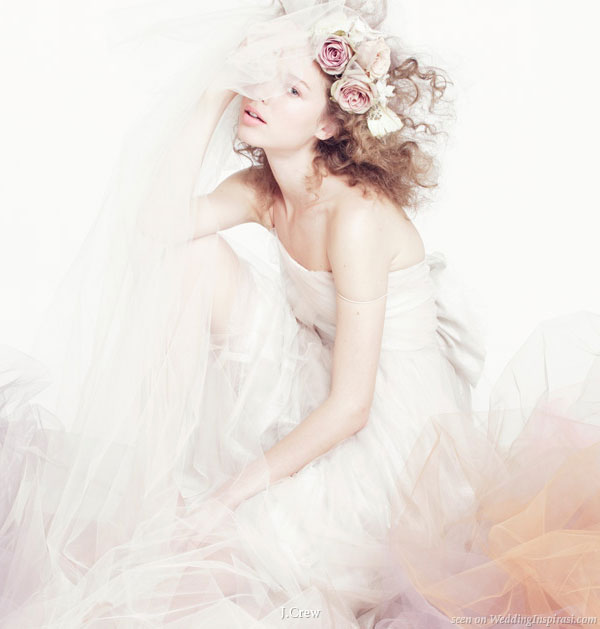 J.Crew did it again, with a delightful collection of pretty, romantic gowns. Here are some of the images from the Fall Weddings and Parties Lookbook 2010. Btw, so in love with the heap of pastel hued tulle and organza in the picture above. Below, a scoop neck lace gown with a vintage vibe. How lovely!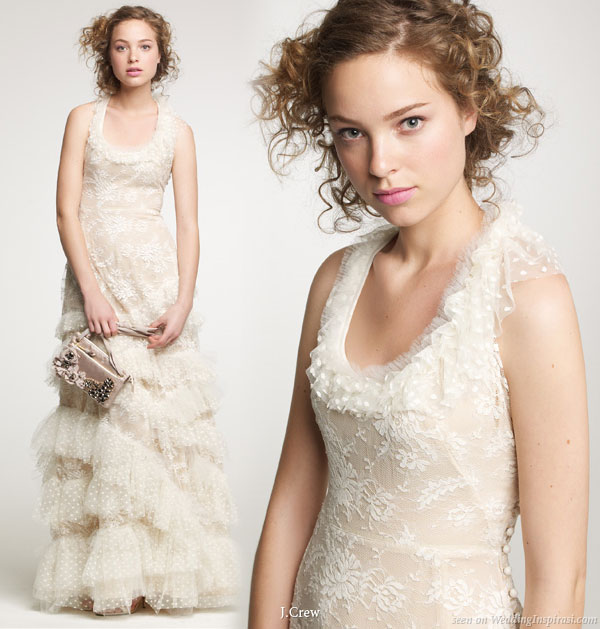 For the classy bride, this gown fits the bill – a smart surplice v-neck sleeveless number. Brimming with dress-up potential, it is also striking with minimal accessories as shown below.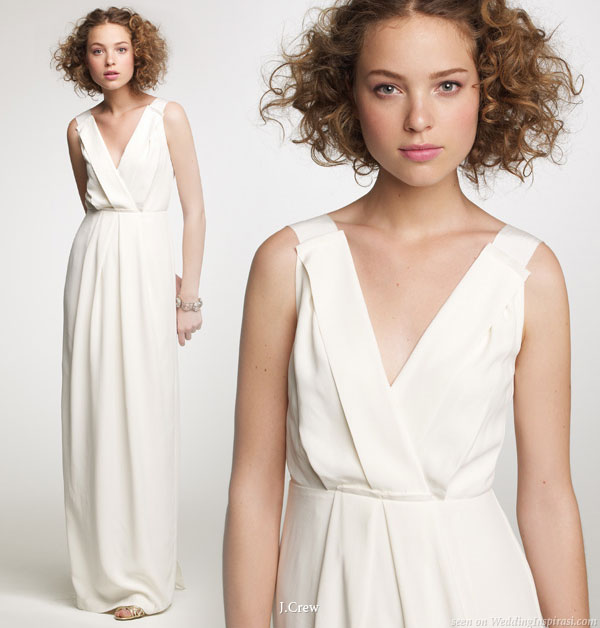 How can you not fall in love with that gentle shade of pear green (they call it Wintermint) on this short, strapless silk chiffon dress. C'est tres adorable!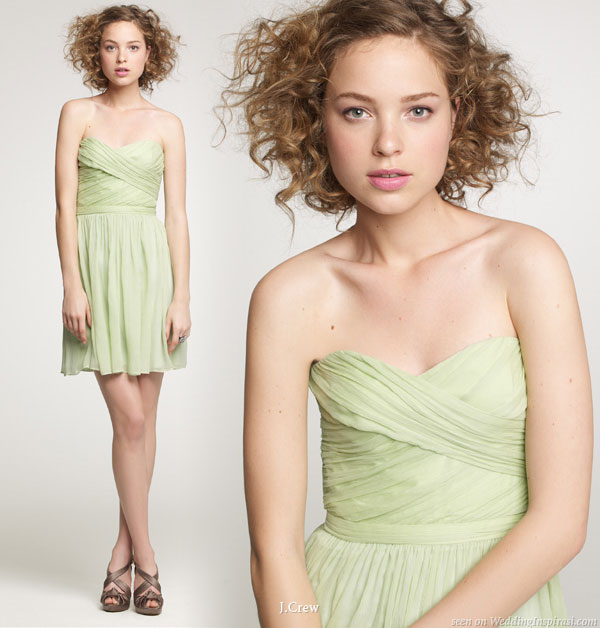 A couple more gowns coming right up. Click read more to see them…
This trend's in the pocket — seems like more and more wedding gowns come with pockets now. Yes!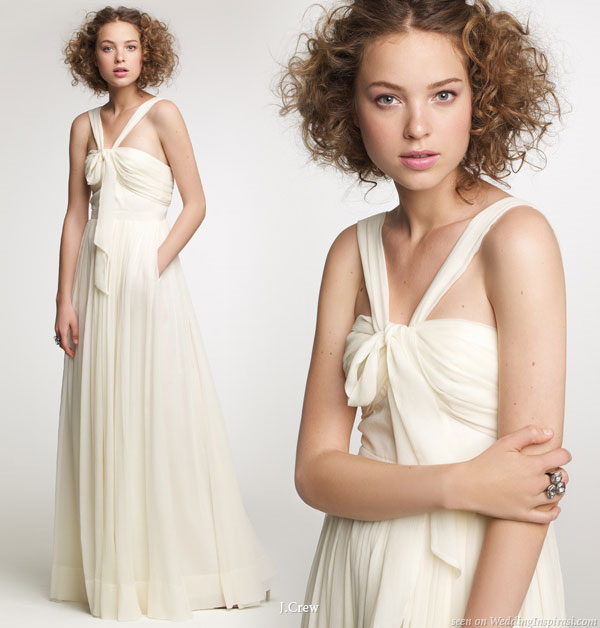 Sweet polka dot tulle gown with bit of ruffles.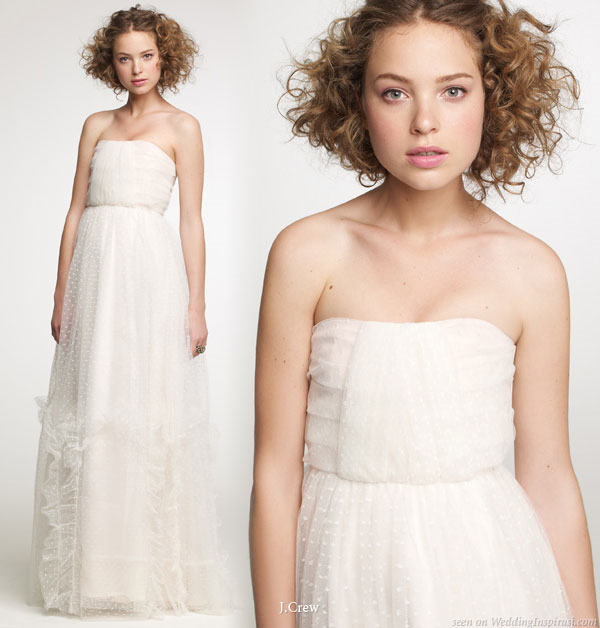 Simple strapless gown  with sweetheart neckline.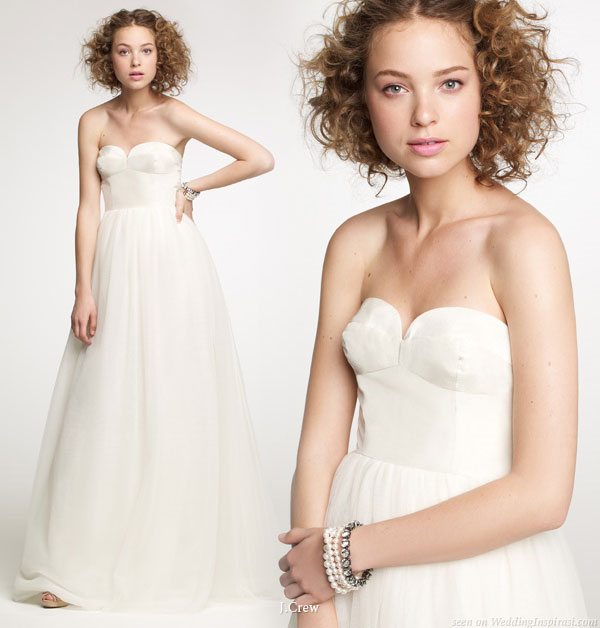 Party style - Mini dress in lace, cream sash is a nice touch.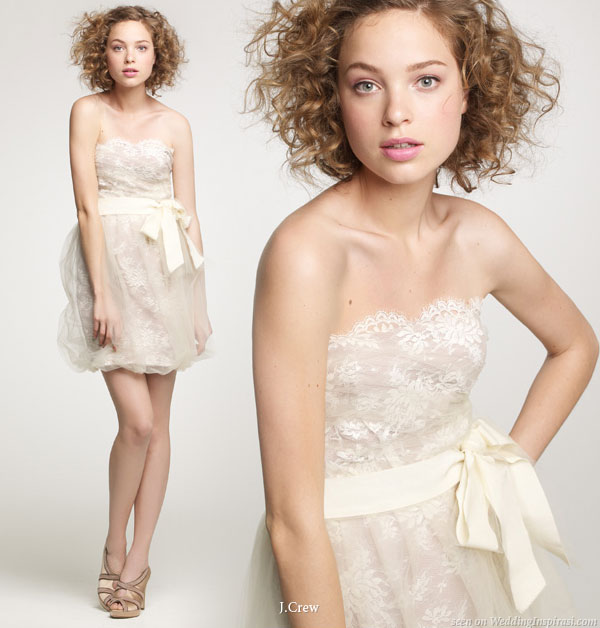 For current collection and buying information, check out J.Crew's website.