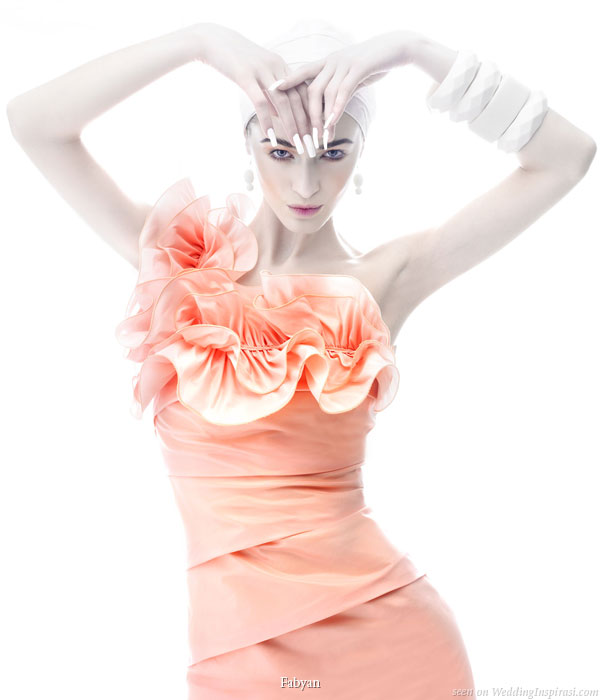 If you're not looking to wearing a big ole wedding dress for your do, check out Fabyan's offering of beautiful bridal gown alternatives — short dresses with unexpected details and feminine pantsuits. Above: Alisea orange dress with asymmentric ruffle strap. The dress below, Aida, is flapper fantastic and would look great in an intimate ceremony with close family and friends.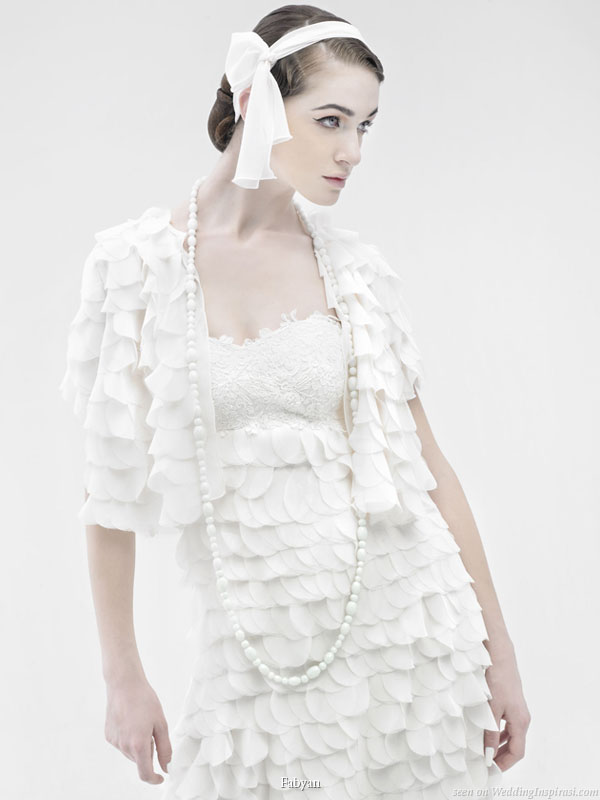 Oopsy, Daisy — fabric flowers asymmetrically placed on the shoulder and near the hemline of this above the knee frosted metallic ensemble is the highlight of this outfit called Amour.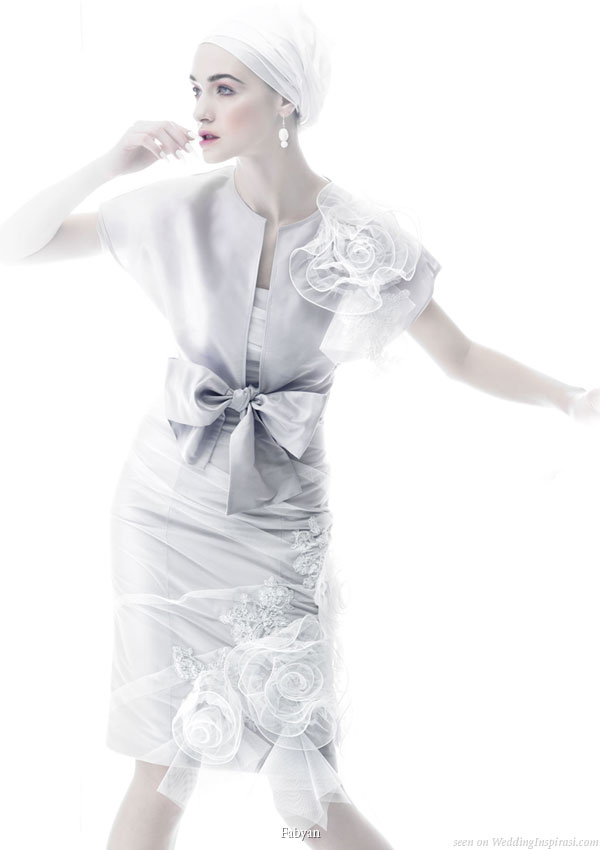 Feminine attitude — the use of lace softens the blazer, trousers and vest combo of Anya.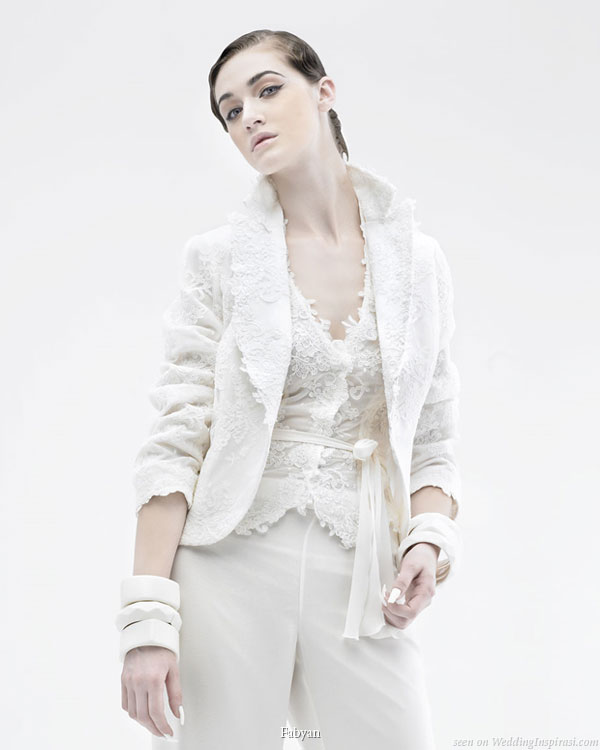 Ambre is a stunning peach toned dress with beautiful fabric petals that seem to float and flutter.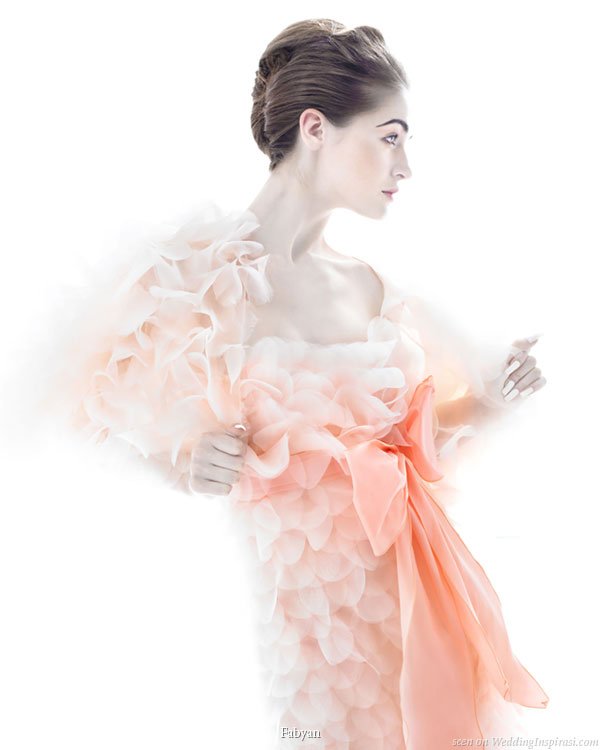 Alexane – gorgeous collar and on this shirt and a pretty lace waistcoat completes the look.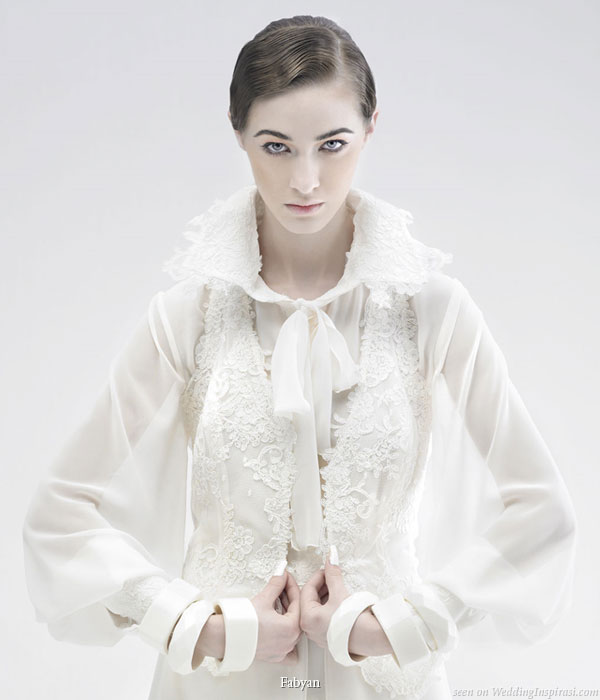 Fabyan is a label under Herve Mariage. You can check out the rest of the collection here.