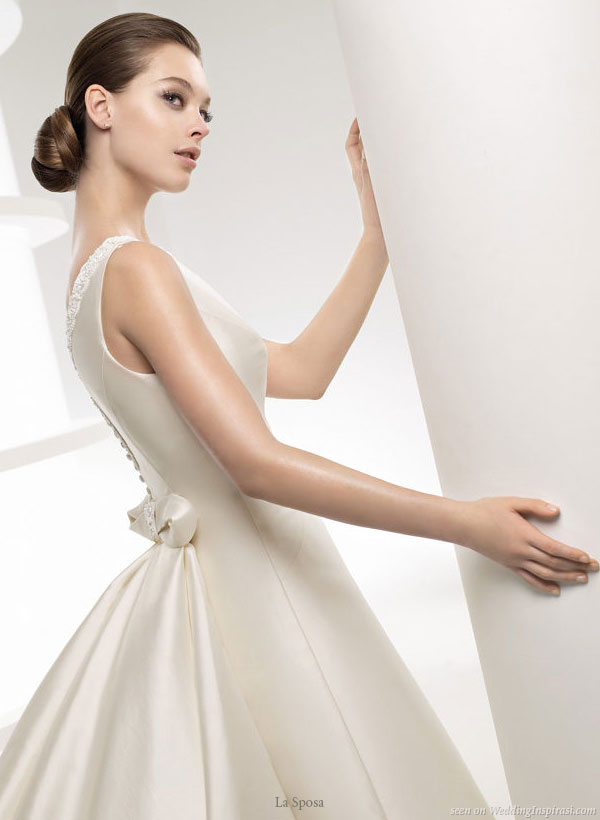 Some beautiful wedding gowns from La Sposa 2010 bridal collection. Above: Structured gown Lirio; below: Luna dress with pretty, thick strap and lace train.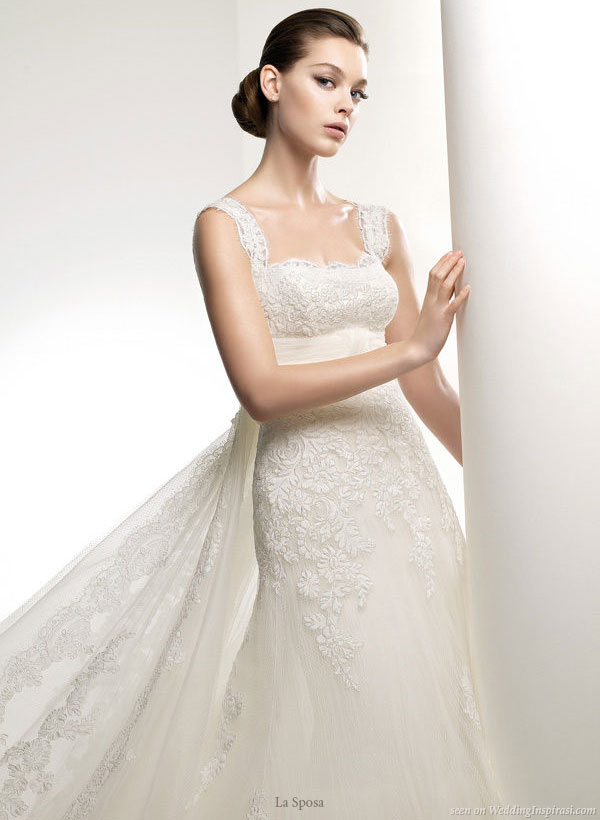 Laud's an elegant v-neck dress with clever criss-cross draping (ala ketupat weave) around the bodice. You can also see the godets on the skirt clearly in the photo below.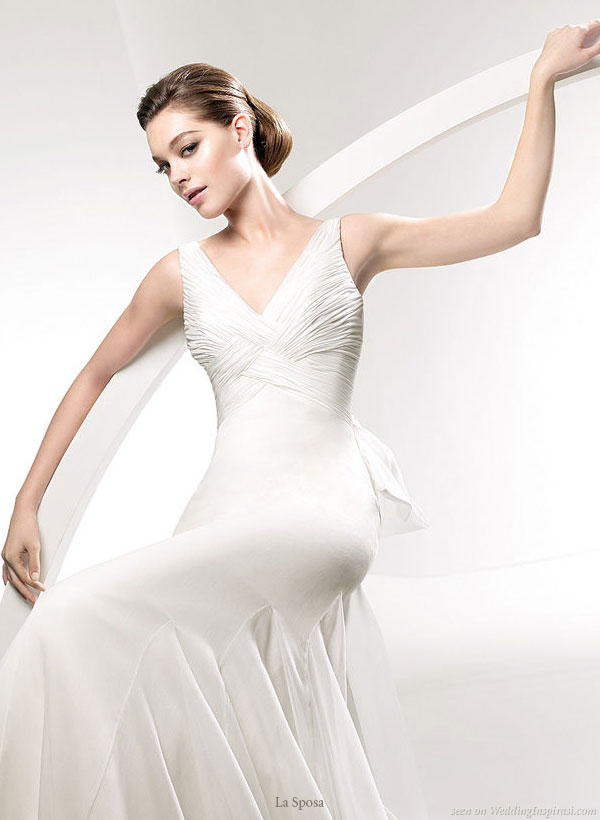 Lago – halter neck mermaid dress. Some of these gowns look kinda familiar to you?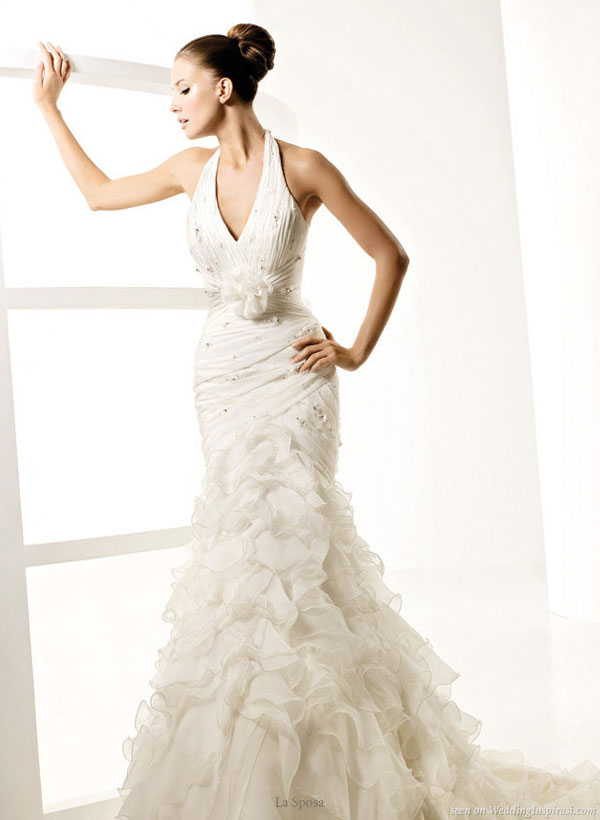 The truth is, it's getting a little tedious for us to keep track gowns featured from related bridal group (Pronovias, La Sposa, San Patrick, etc), especially when they use different names and models, so please pardon us if we feature similar gowns here. Some gowns we figured — Lithuania is San Patrick's Estambul, but with different neckline; Leyra is SP Eos, but with the addition of a bow, Leeds is SP Eloisa rebranded and La Sposa's Lemon is the same gown as Manuel Mota for Pronovias, Opera.
Pretty sure we've not feature one of this likeness — an ethereal pleated dress with fabric flowers decorating the straps. This one's called Lauca.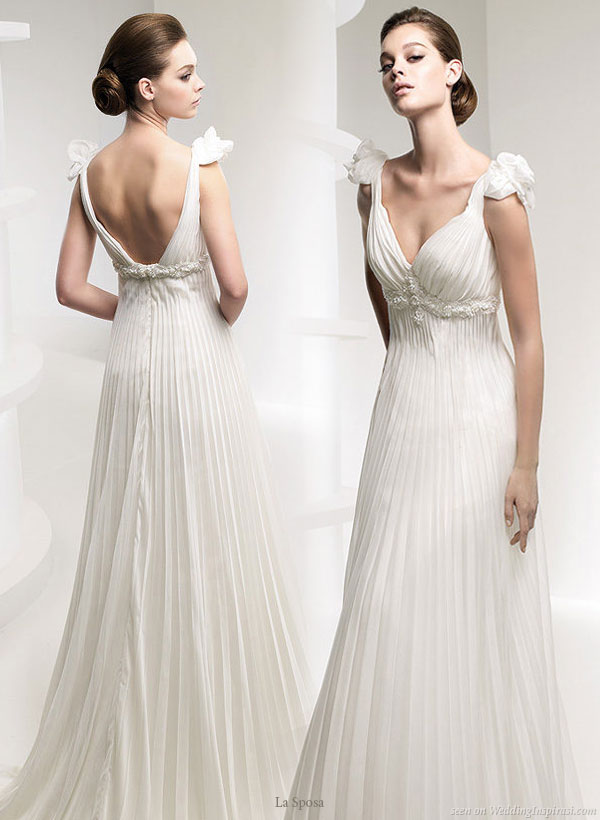 An airy tulle dream of a dress, Lauria, featuring intricate embroidery around the bust.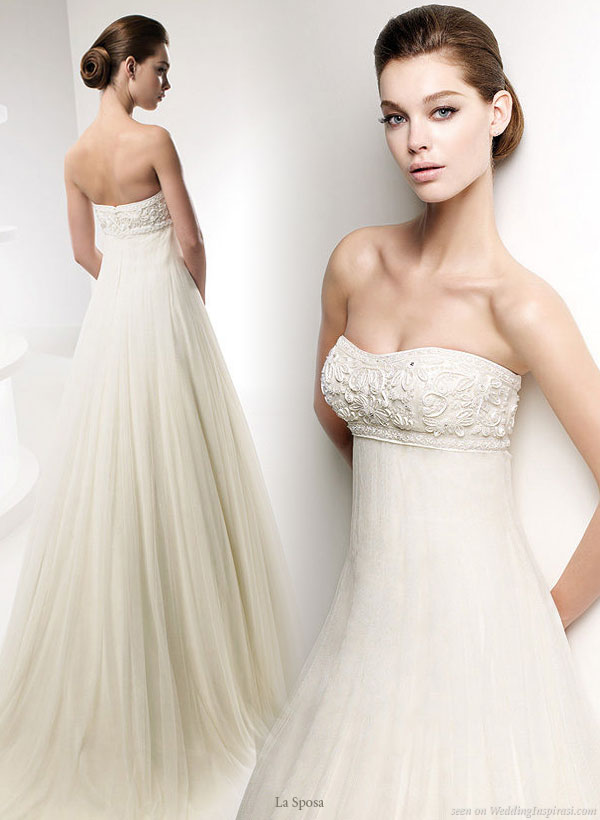 Lastly, some major ruffle action on Lambel.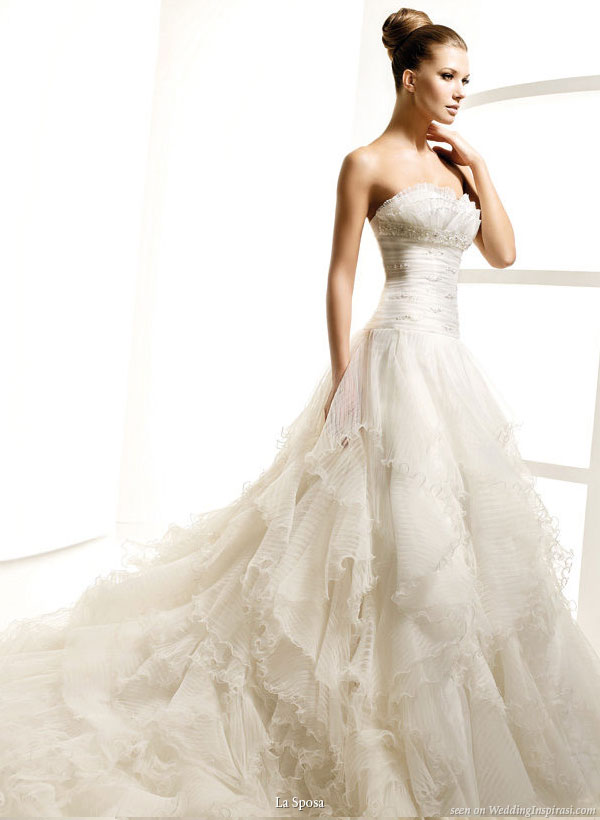 Check out the rest of the beautiful creations over at the website.