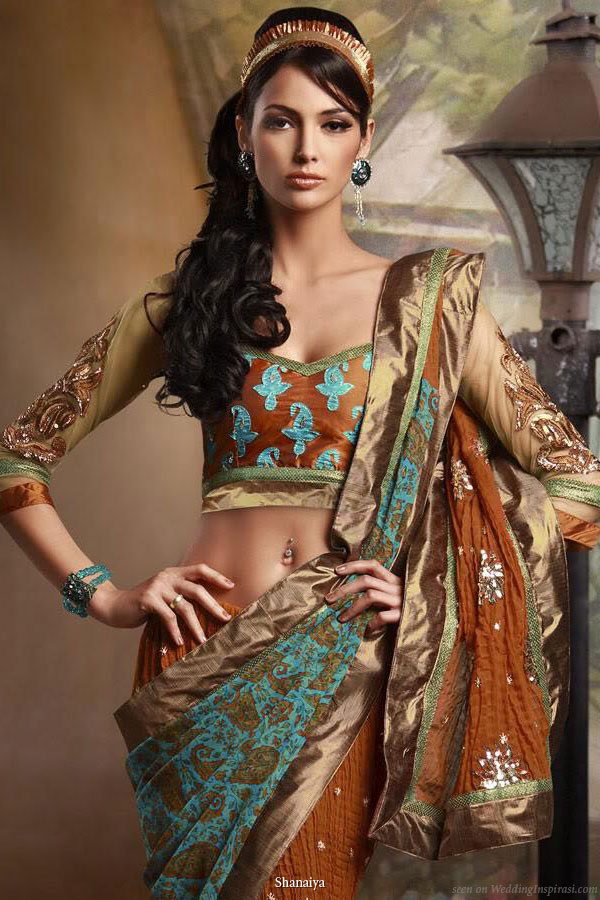 For gorgeous wedding color inspiration, one need not look further than an Indian wedding, but these sarees from Shanaiya 2010 bridal collection, featuring deep jewel tones and contrasting textures and patterns, takes the traditional dress to new technicolor heights. Above: Trends – brown based sari with blue paisley print palu; below: Swarna – vibrant bandhani saree in red, mustard and turquois with patch embroidery of metallic hue thread and sequins.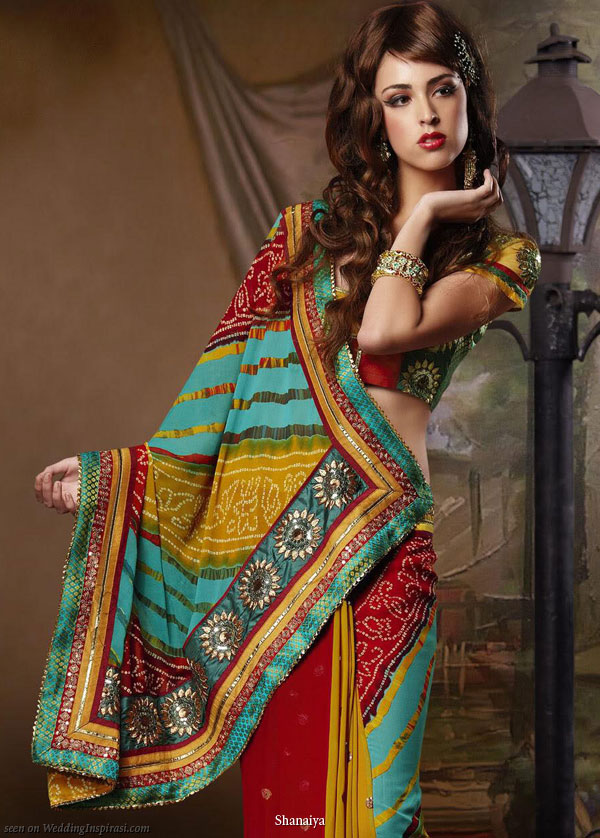 Rustica – earth tone lehriya sari with a laser embroided net pallu embroided with floral designs.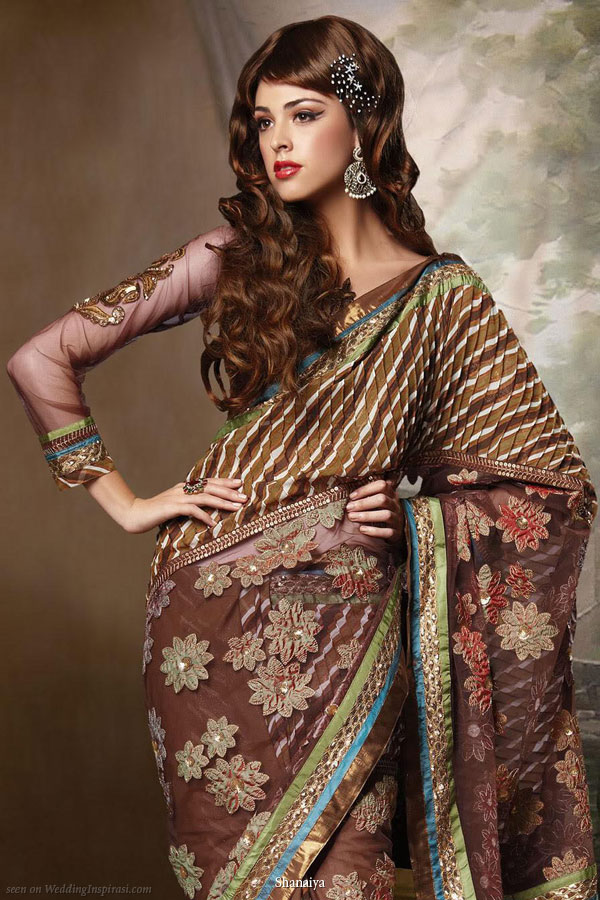 Samantha bandhani green and purple-based printed saree with a crushed skirt gold sequins enbroirdery.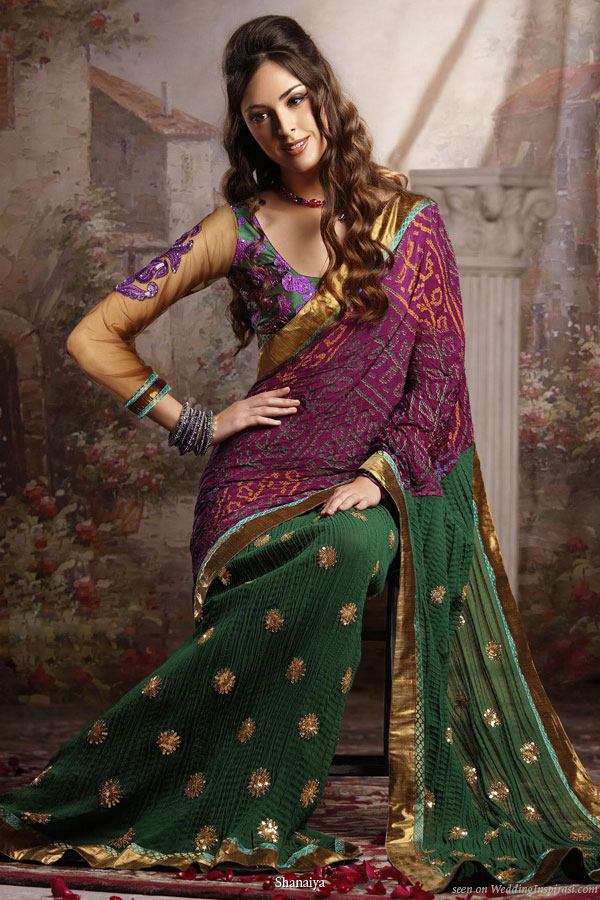 Miloni – red daaboo print crushed saree with intricate sequin circle motifs.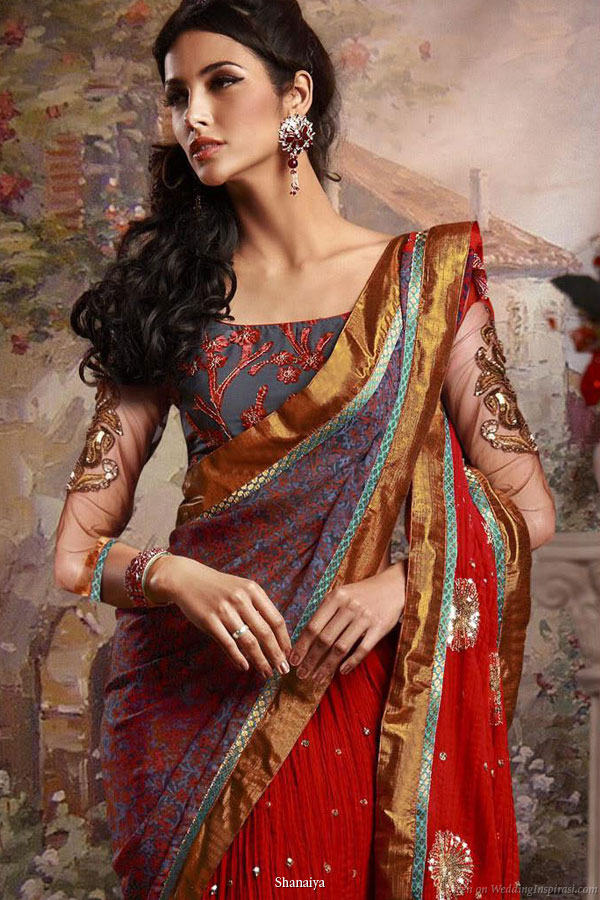 Left: Caroline lehriya printed lehnga choli with crushed fabric with embroidery of sequins and silk. right: Jennie, gold foil printed saree with net and velvet floral veil around the pallu with matching net slit in the skirt section.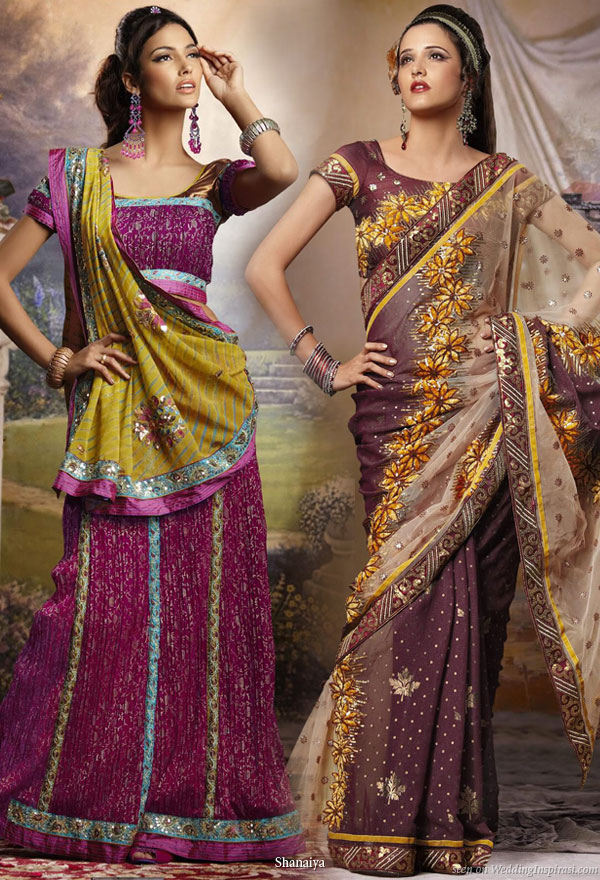 Neelam pari - ethnic bandhani and net saree with lovely intricate eastern embroidery on the pallu and shoulder.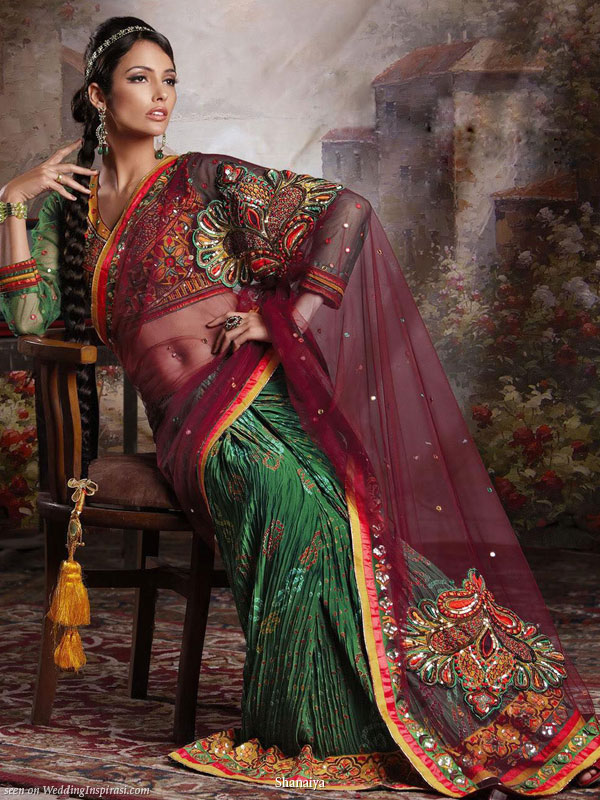 Shanaiya is one of the official sponsors for Miss Universe Great Britain 2010, Snehali Naik. For buying information and more beautiful traditional Indian dresses, including salwar kameez, check out the website.