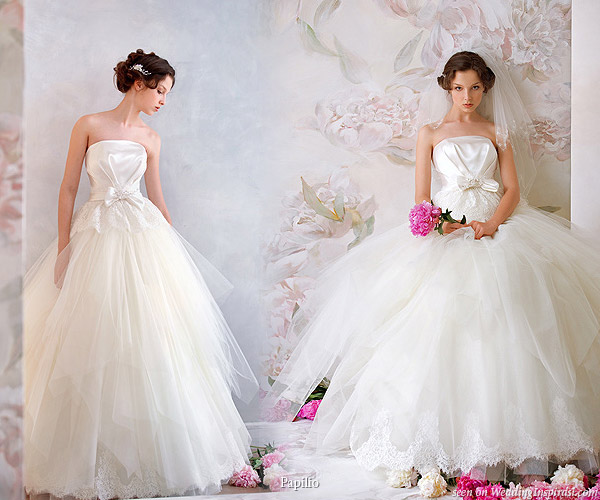 The wedding gowns from Papilio Nymph 2010 bridal collection is a celebration youthful, feminine beauty. Above: Milena ballgown with cascading asymmetric tulle layers; below: beautiful lace strap on Egina, which looks equally stunning from the back.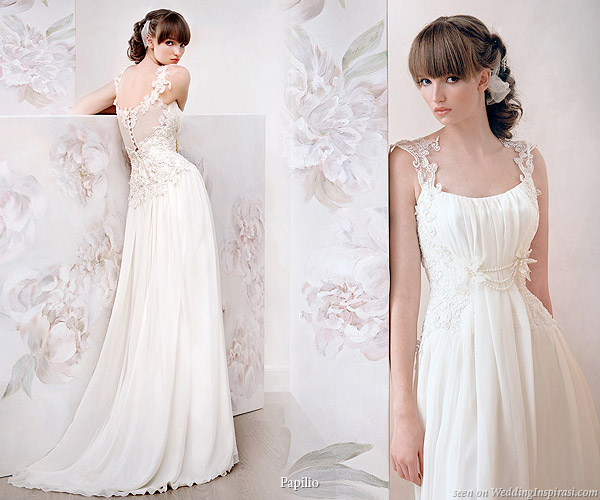 Adore the capelet worn over the Ladona dress below.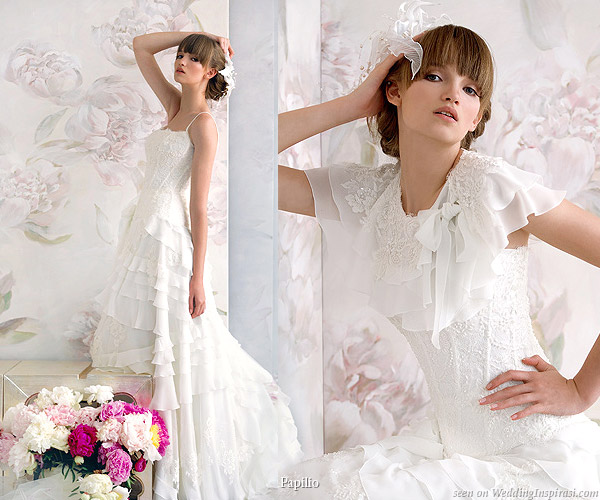 Swishing in style with the Melia gown featuring a shorter lace skirt tier over a full length tulle one.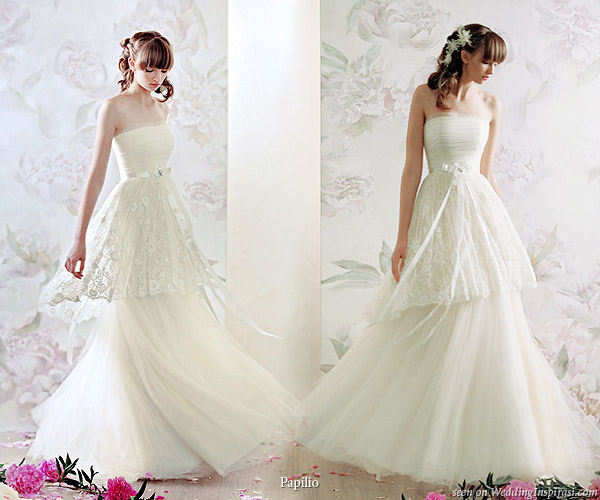 Gera – sugar sweet spaghetti strap dress with flowers decorating the bust area.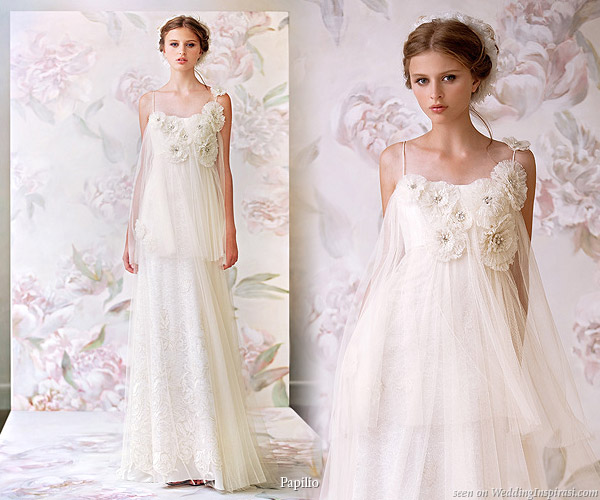 Dryad strapless dress with side ruching and 3d fabric flower feature.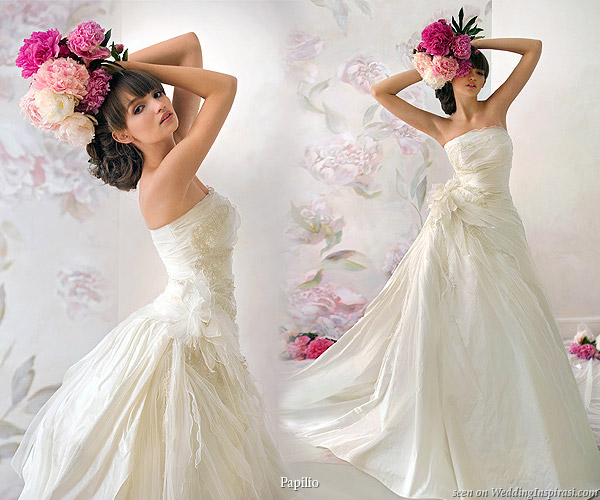 Gathered and pleated, ruffles rule - Euridika's pretty flouncy.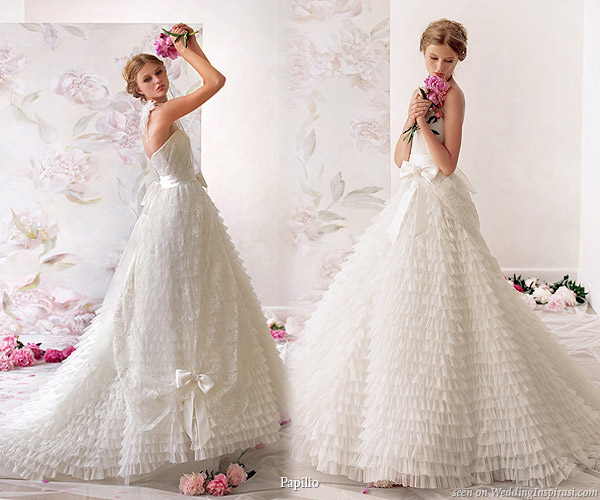 Tephia puff sleeve princess gown. Everytime I see sleeves like this I think of Snow White. :D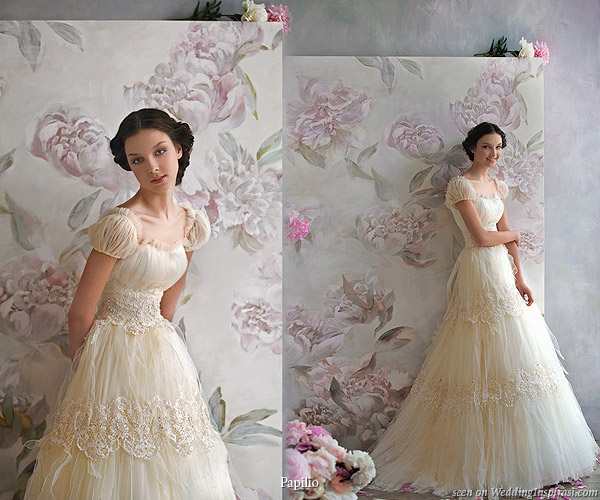 Felia's regal elegance will tempt brides looking for a understated yet unique style.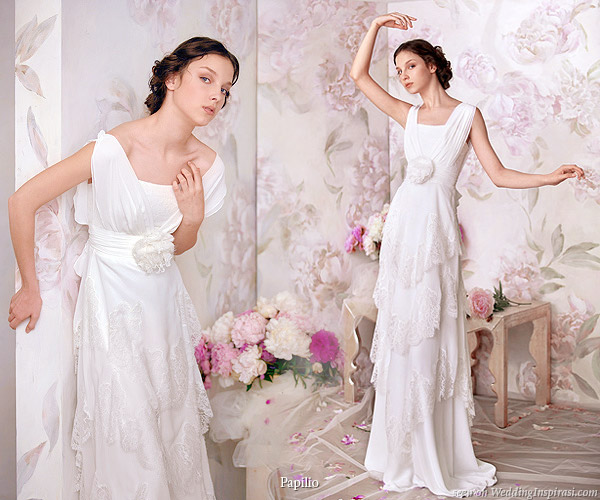 Mighty Aphrodite beauty - a soft kaftan like gown, pictured with Morea.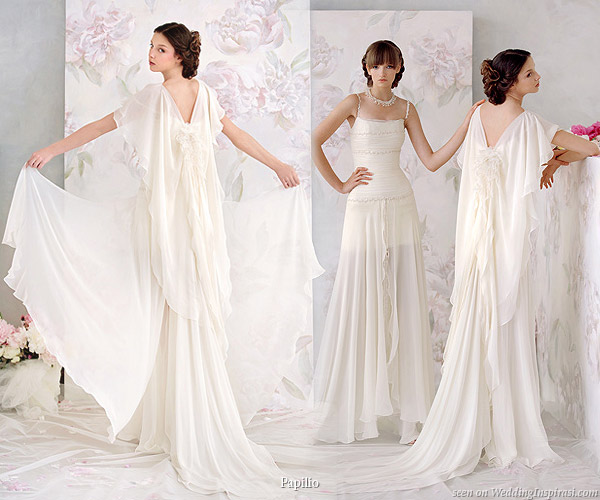 All these and information on where to buy over at Papilio's website.