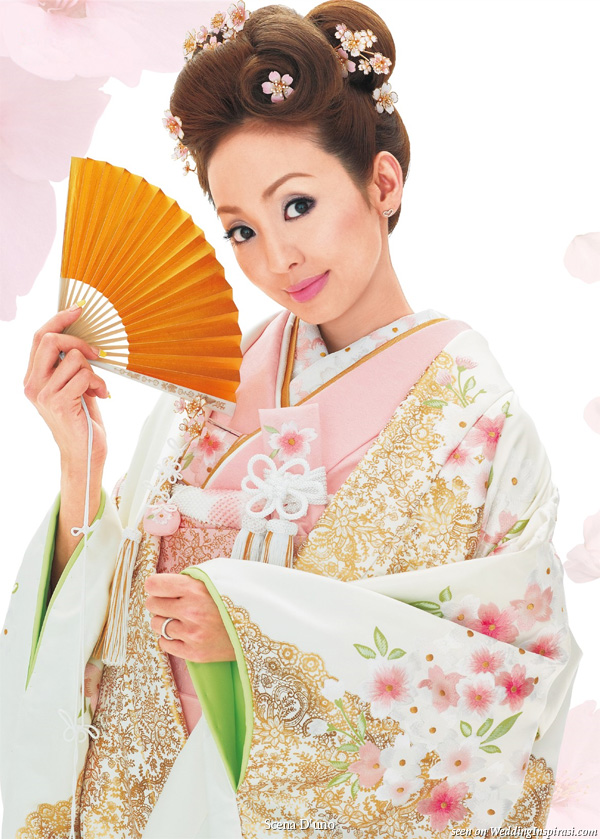 The beautiful colors and textures from Scena D'uno wasou bridal kimono (着物) collection are sure to inspire any bride looking for a bit of eastern flair for their wedding day.
A really sweet gentle lavender based kimono with purple, pink and dashes of lime green.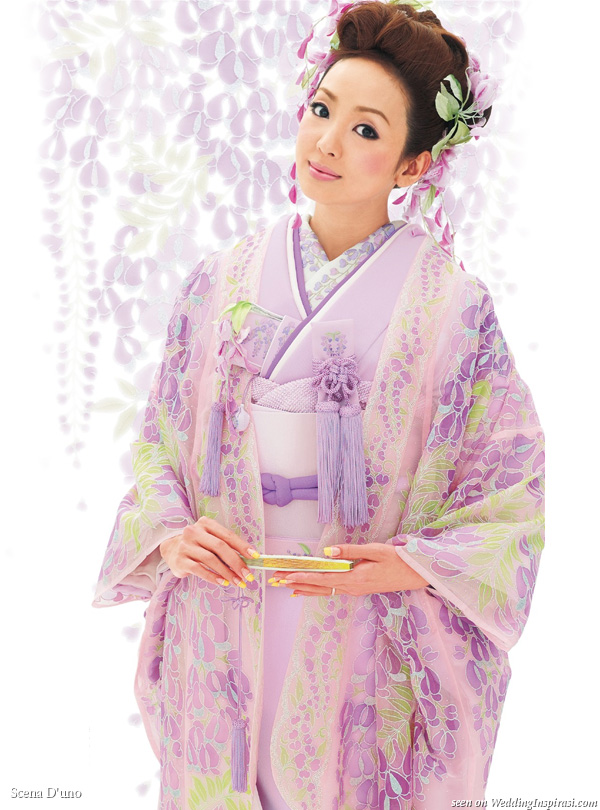 How's this for gorgeous? Sheer pink overcoat with large flowers and leaves. Cute matching purse!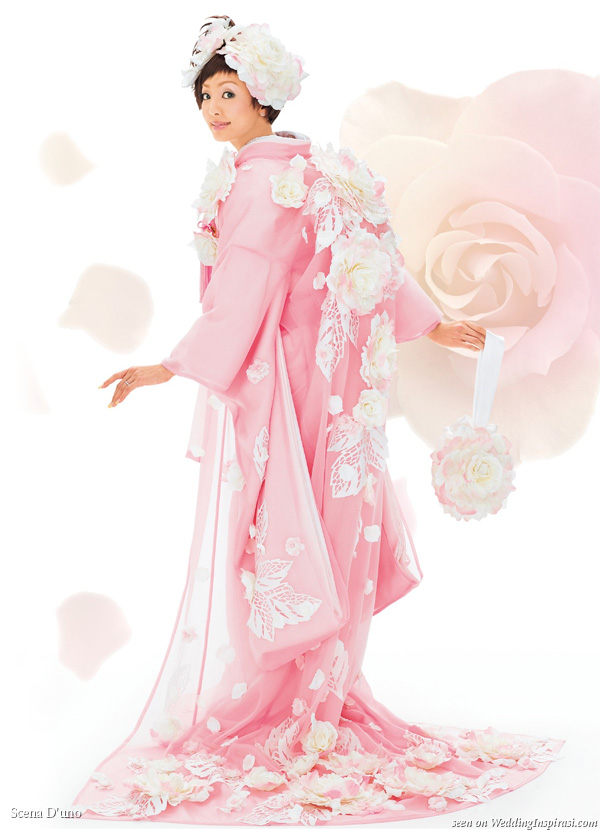 Pretty pink peonies. So kawaii it could well be part of a furisode kimono line for younger ladies.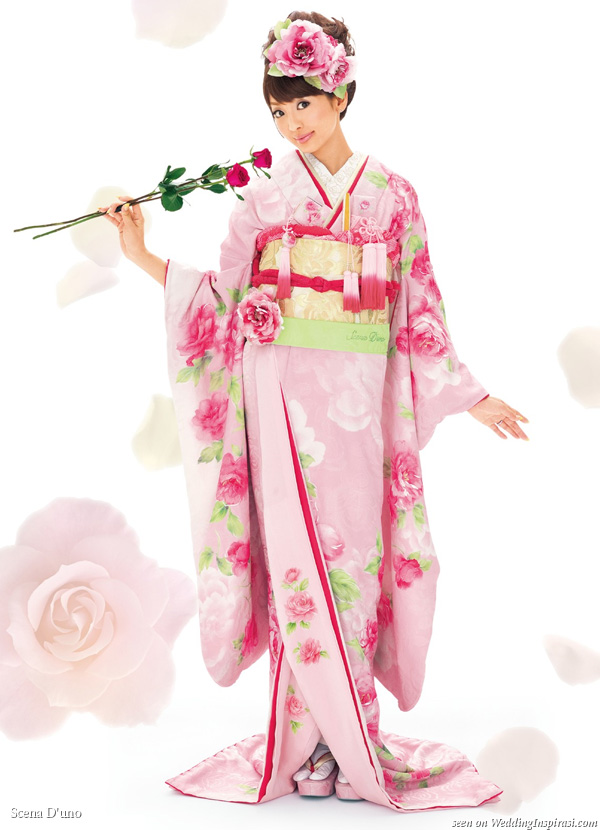 Back of the same pink dress showing an ornately-fashioned knot or musubi. A similar design in light blue is equally sweet, don't you think?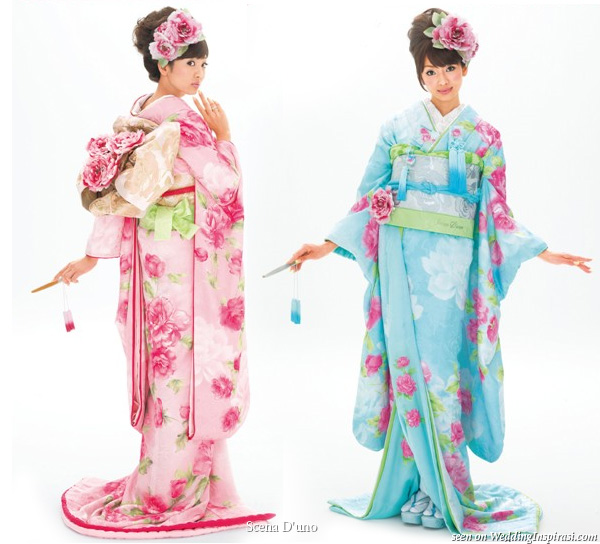 Watercolor style blossoms on the light shade of sheer pink fabric. Lovely! Weirdly, the model reminds me of Takuya Kimura in this pose. :D Actually, her name is Uno Kanda (神田うの) and she's a Japanese model and actress. Other popular celebrities who had created their own bridal fashion line include Lena Fujii (藤井リナ) with her label L et Lena and Yuko Ogura (小倉 優子) with You Priere.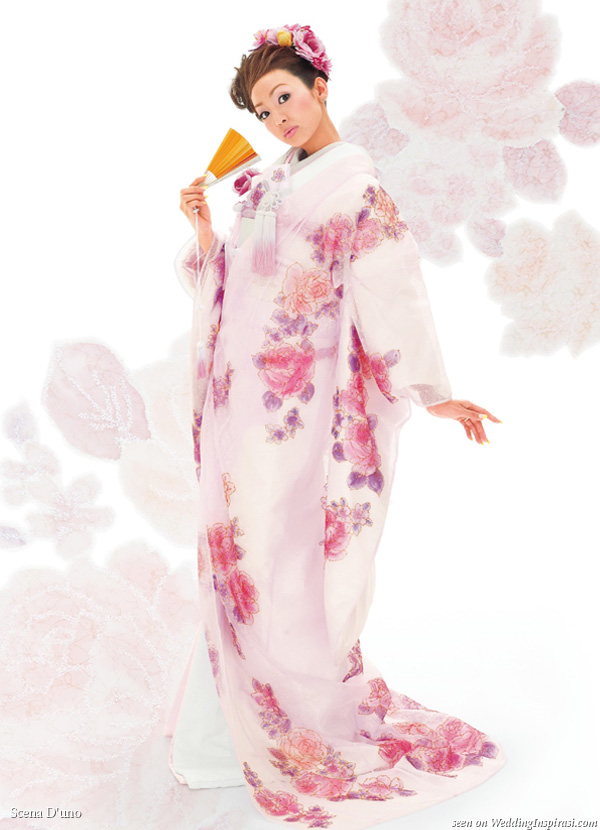 Something bolder - a fiery red coat with sakura, peonies chrysanthemums and gold tassles.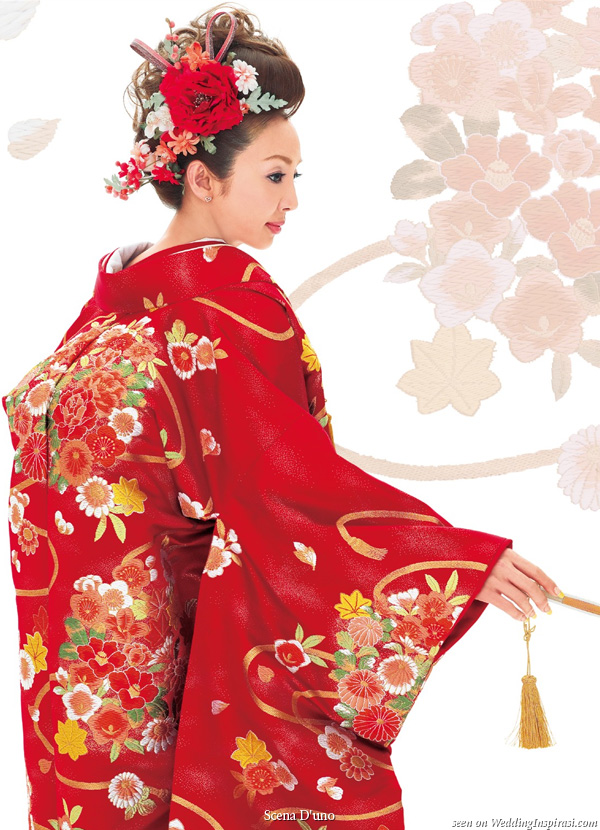 Styles with 3D flower detail. I want the one on the left, kudasai. Love the luscious shade of burgundy.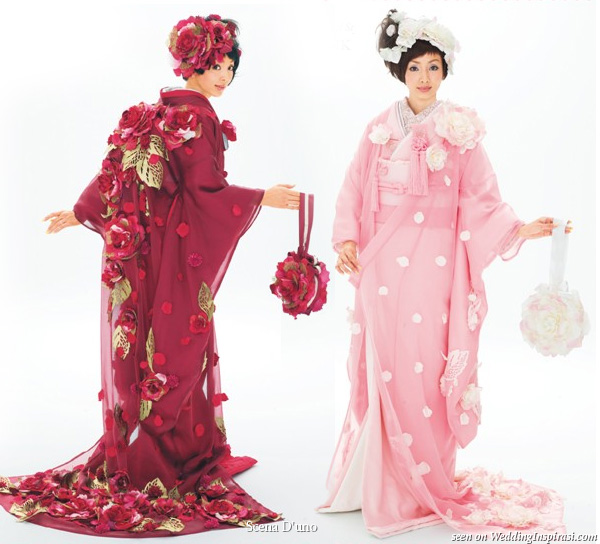 In full wedding regalia - an uchikake or long ceremonial over coat worn over the kimono and head dress or tsunokakushi completes the look. Unlike a western wedding gown train the robe is long throughout, from the front to the back, so the bride has to pick up the length of the coat as she walks.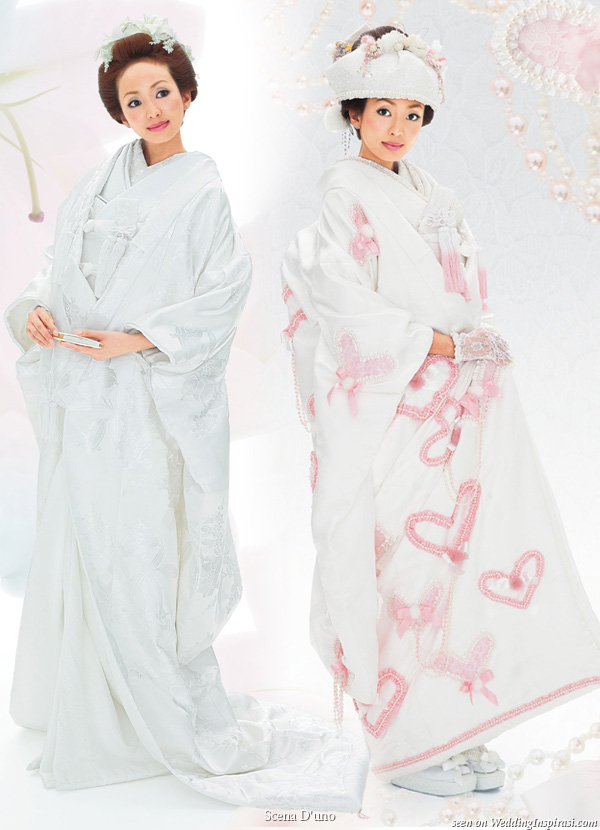 This hooded head piece called wataboshi is also used in traditional Japanese ceremonies.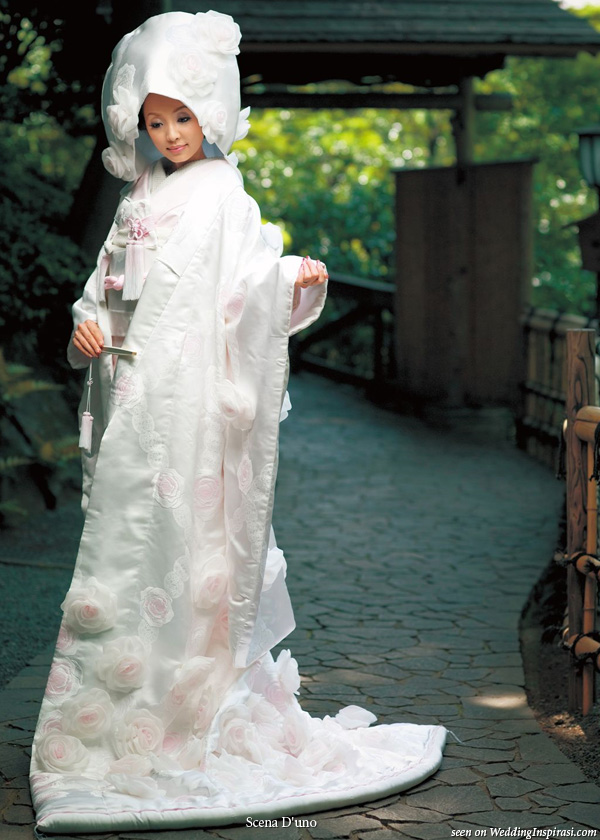 Back view of gold obi sash showing a version of the drum knot or taiko musubi accented with pink and red roses to match the motif on the dress.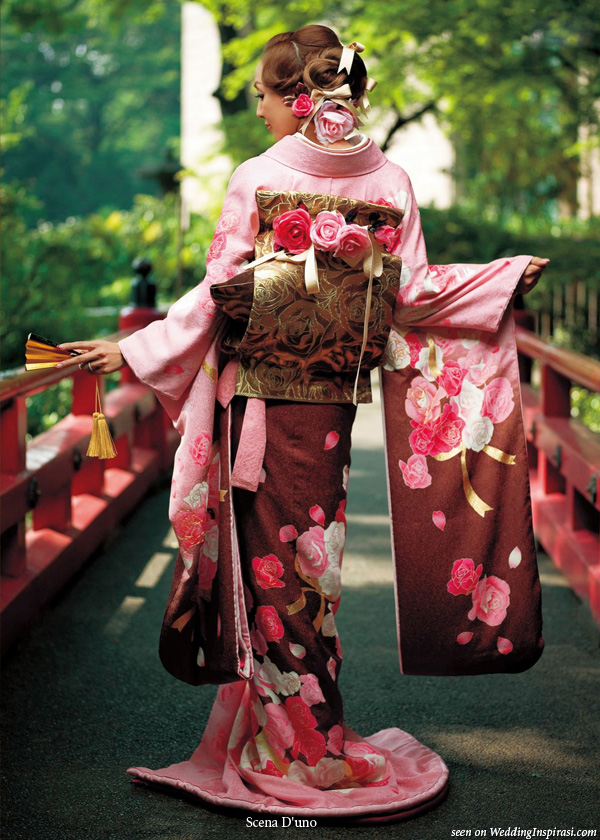 More beautiful kimonos here (website in Japanese).