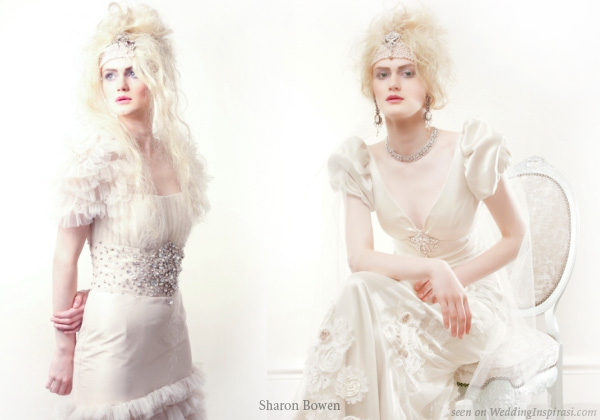 Unique wedding dresses with creative detailing from UK-based Sharon Bowen Couture. Featured here are gowns from the collection English Romantics.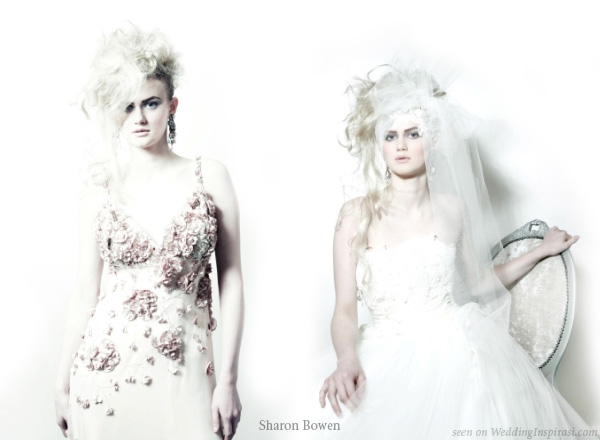 I do, updo – Two wedding gowns with wide straps and hair with an attitude. Dresses from top left: Paris by Night, Parisienne, Tea Rose, English Rose, Peaches and Cream, Elizabeth Taylor.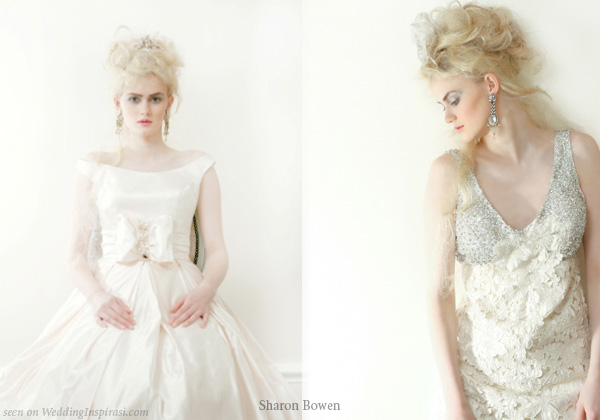 Check out the other collections at her website.