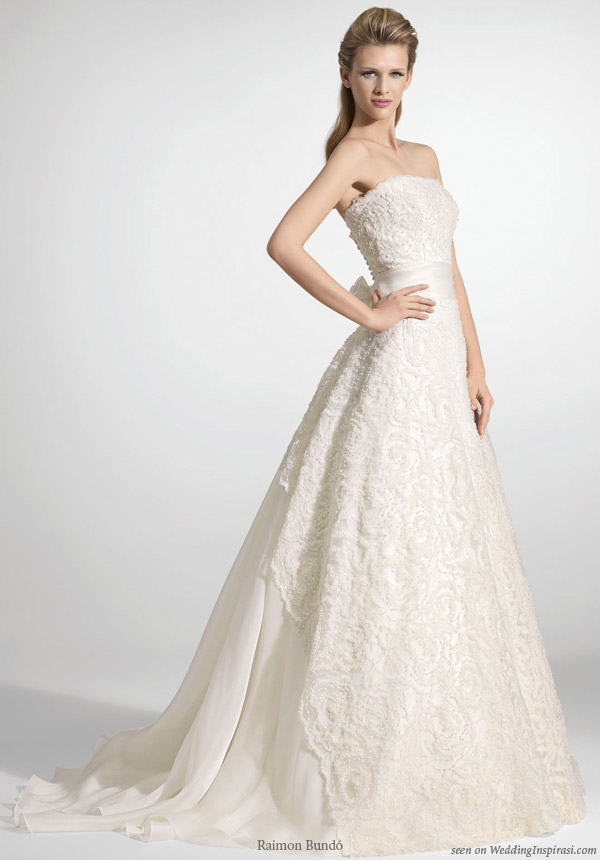 "Raimon Bundó novias is one of the Spanish companies that specialises exclusively in the bridal fashion sector and that has more than 35 years of experience."
An exercise in structure and restraint resulting in an understated and elegant wedding dress.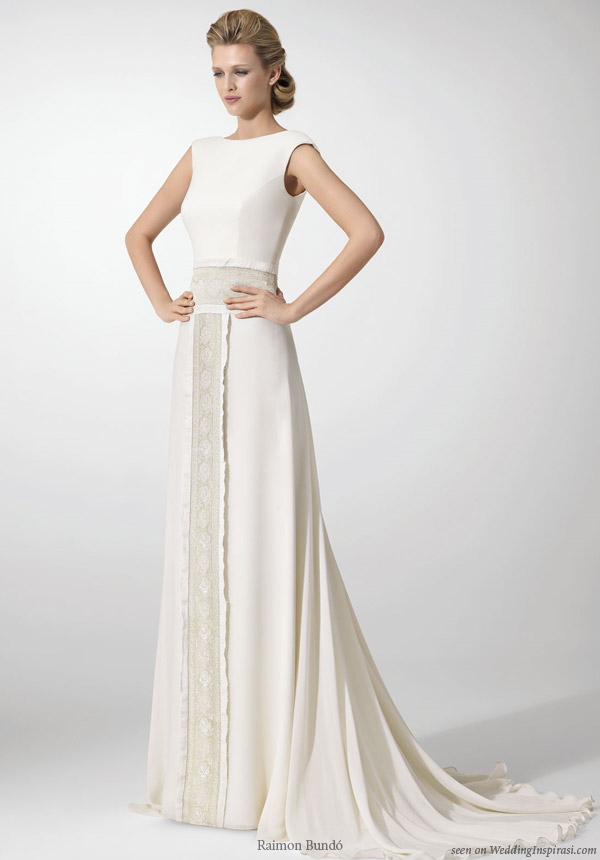 Pleats perfection – an off-white dress with pleats that hug curves in the right places and an interesting drop waist gown with cape-like train.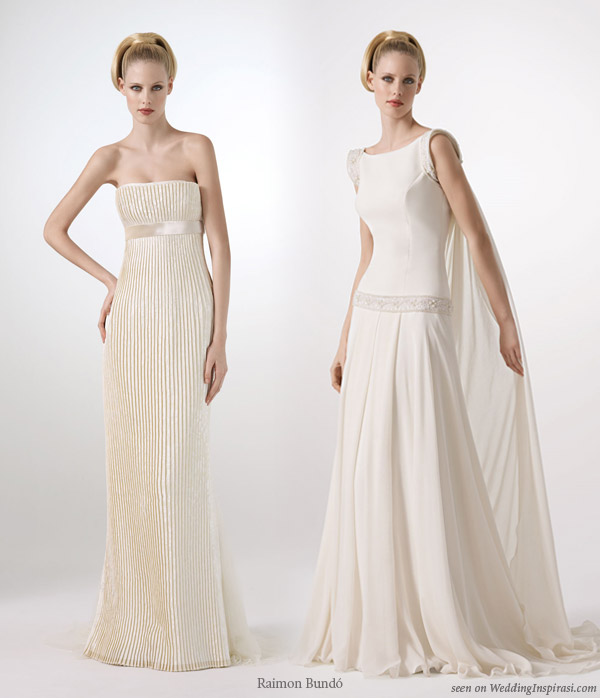 Tesalia wedding gown with stunning copper-gold color accessory hanging at the front and back.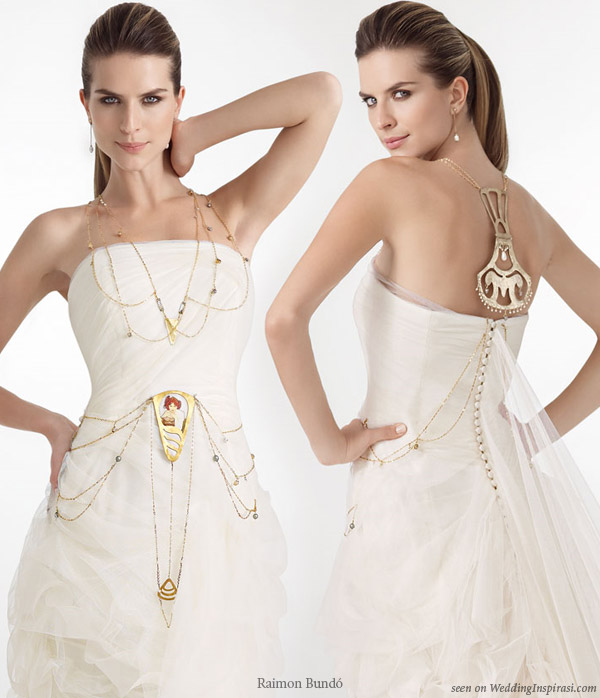 Basque waist dress with lovely lace upper. A lot of interesting textures going on.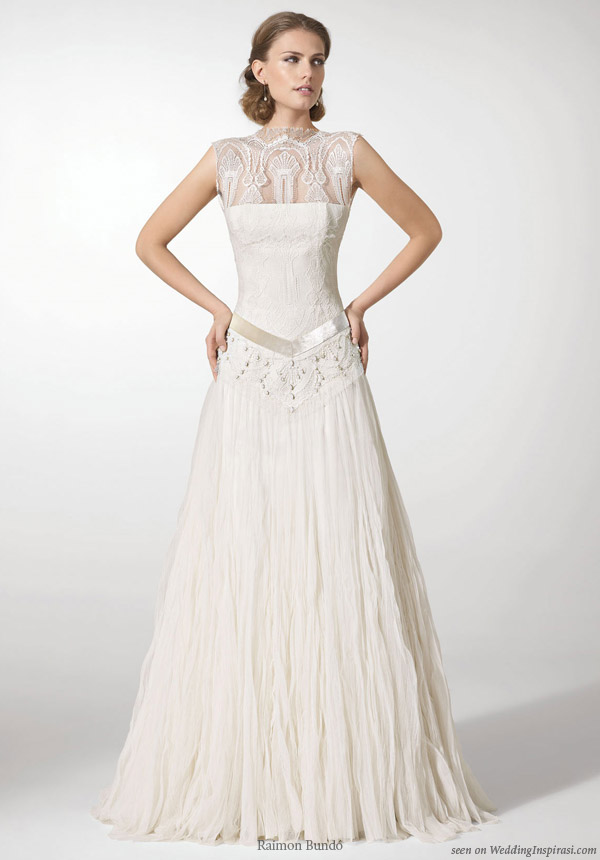 Closeup of the lace detail on the bodice and neck of these two ruched dresses.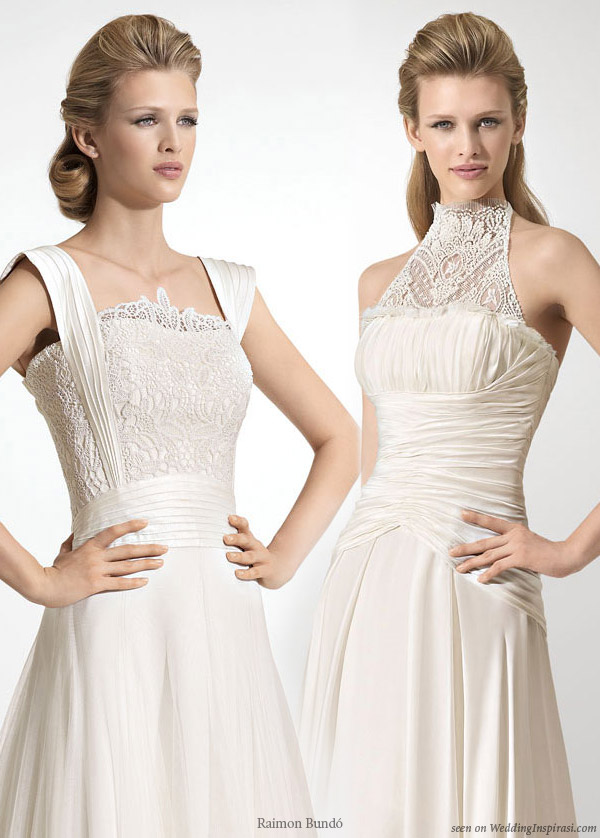 All covered up -- a sheer ensemble with a kaftan-like cloak appropriately named Tisu.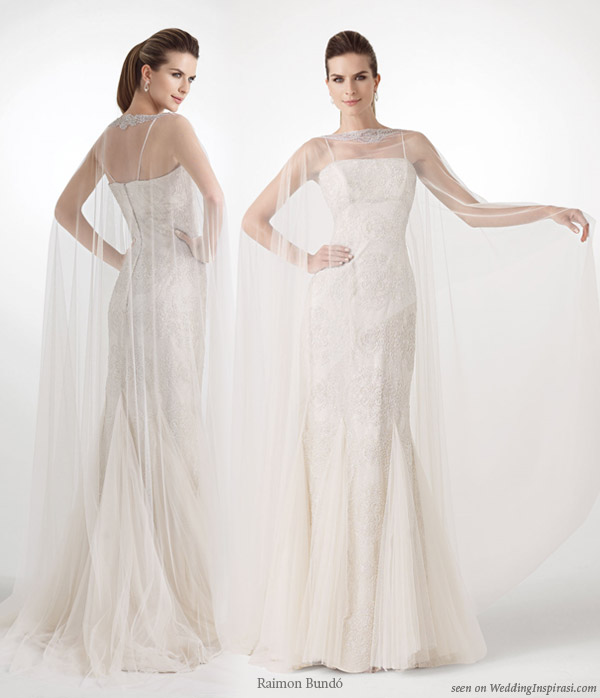 The soft ruffle detail on the sleeves of the bolero jacket of the dress on the dress is lovely! :)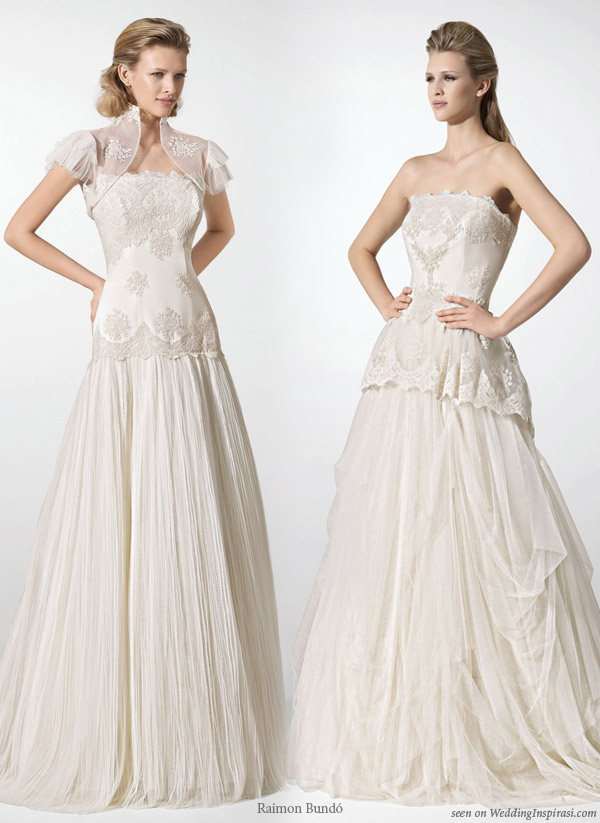 Wedding dresses for the new age modern Snow White? Modern take on ye ole puffy sleeves.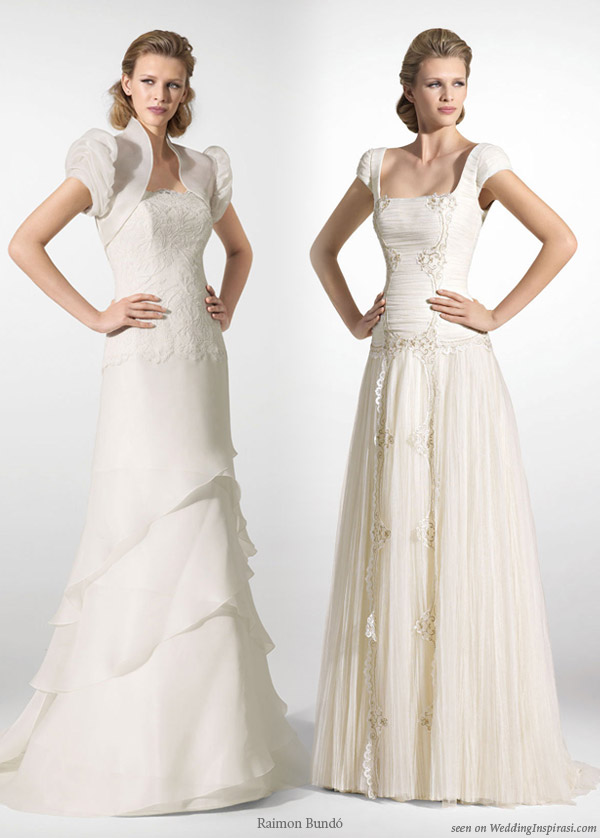 Dresses with straps - a quietly beautiful V-neck creation with a twist drape front and one in lace.
"Raimon Bundó's objective is based on the quality and not the quantity of his productions, all with the purpose of making his creations as personal as possible. He stands out against his competitors as he offers a wide range of proposals for a heterogeneous public that includes classical models as well as more daring, contemporary ones. His creations are also always elegant, adapting to the needs and tastes of each client, in addition to being affordable to a variety of budgets."
For more information and gorgeous wedding gowns, check out the website.