Glittery wedding and party dresses from Tunisia-based Dar Laroussa bridal and kesswa collection.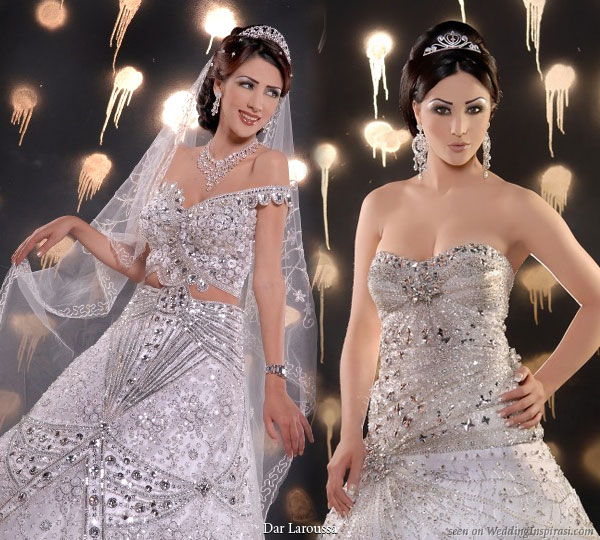 For those with a belly-flashing streak, check out the Tunisian wedding dress called the keswa — a midriff-baring two-piece ensemble decorated with millions of sequins. Looks kinda like a version of the gaghra choli?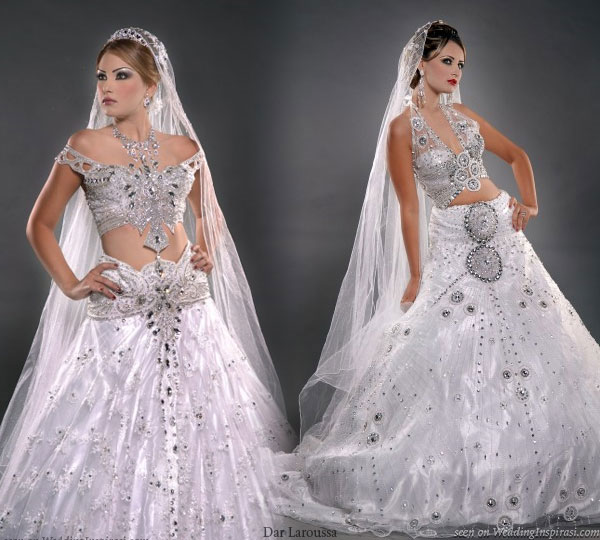 For more modest brides, a heavily decorated hijab or hair covering with an A-line wedding dress. Fwah! She is practically glowing from all that bling!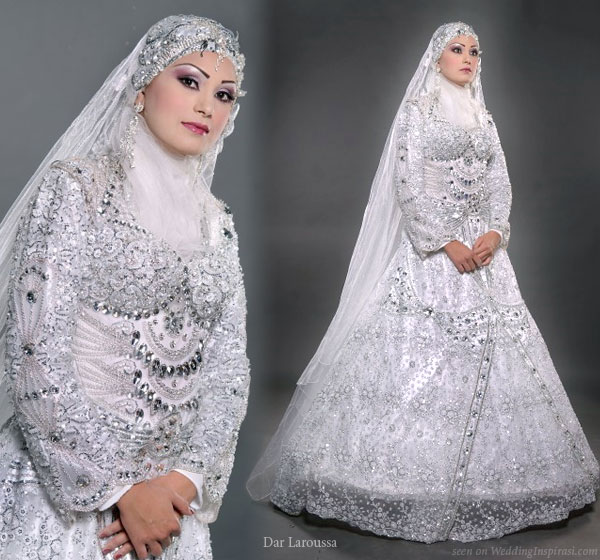 More heavily embellished wedding dress, hair and makeup from their website.