These pieces are from Japanese designer Yumi Katsura's ready-wear and haute couture bridal gowns. How sweet is this pink and violet romantic soirée dress? So pretty ne.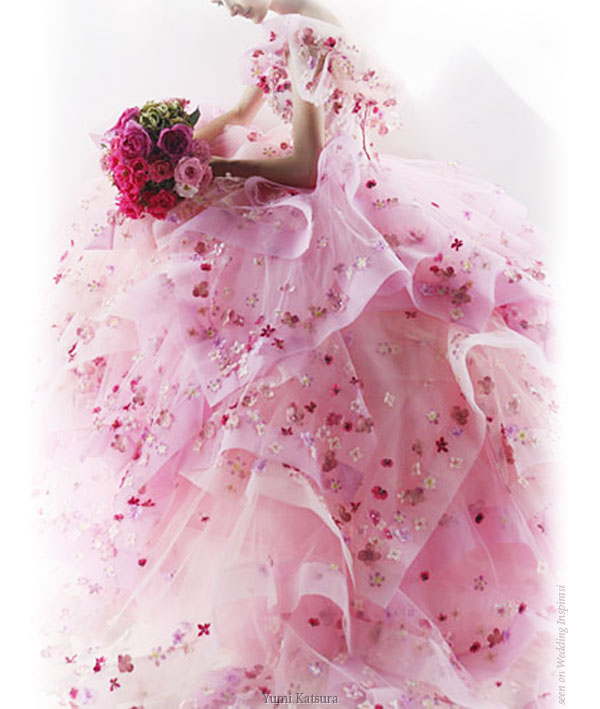 A gown from the Yumi Line featuring a long ruffle flower train. Waaa…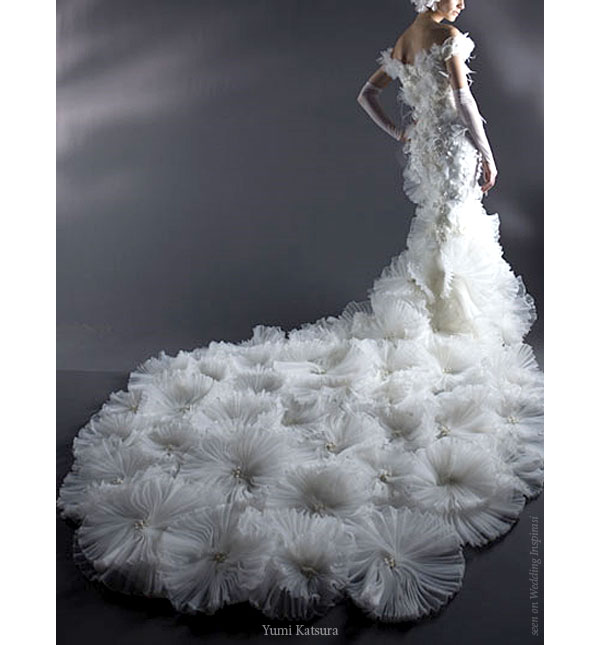 Modern take on the Japanese kimono – check out the feathery texture of the white bridal kimono. I heart the soft sakura pink color desu!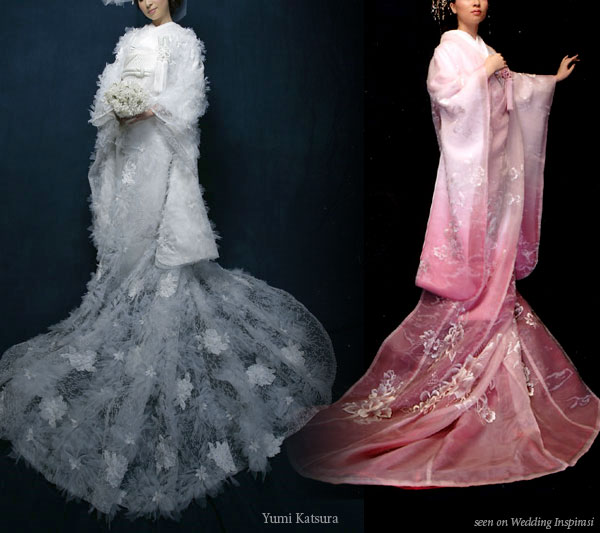 Dresses from her Yumi Katsura Paris Couture collection. You can see more of these on her site site and also here (in Japanese).