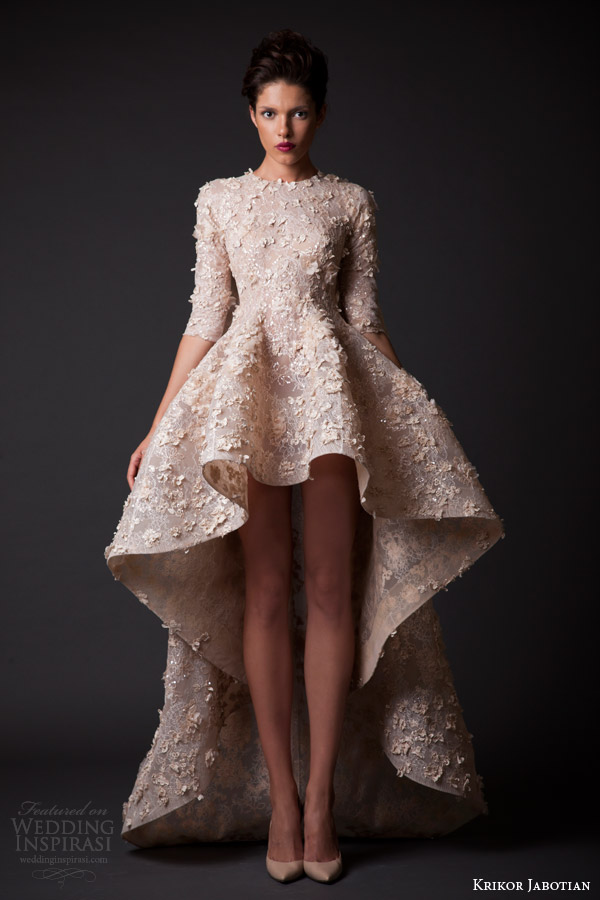 Hear that? That's the sound of our jaws dropping in awe of Amal. No, we've not taken to stalking George Clooney's wife. We're talking about Krikor Jabotian's stunning Fall/Winter 2014-2015 collection.
Amal (أمل means "hope" in Arabic) represents the Lebanese designer's wish of offering something new and exciting to the world .Voluminous, frothy silhouettes have molted into cleaner lines. Colors and textures have taken a softer route — gold embroidery has made way for organic, coral-like embellishments; blush petals bloom in favor of sequins. Comparing to the previous seasons, the new collection is an evolution, rather than a reinvention, and what an exquisite one it is! The effect is a tender kind of spectacular that is more intimate, hinted at by the collection note:
"The hope we secretly carry is the most sincere definition of who we are." ~Krikor Jabotian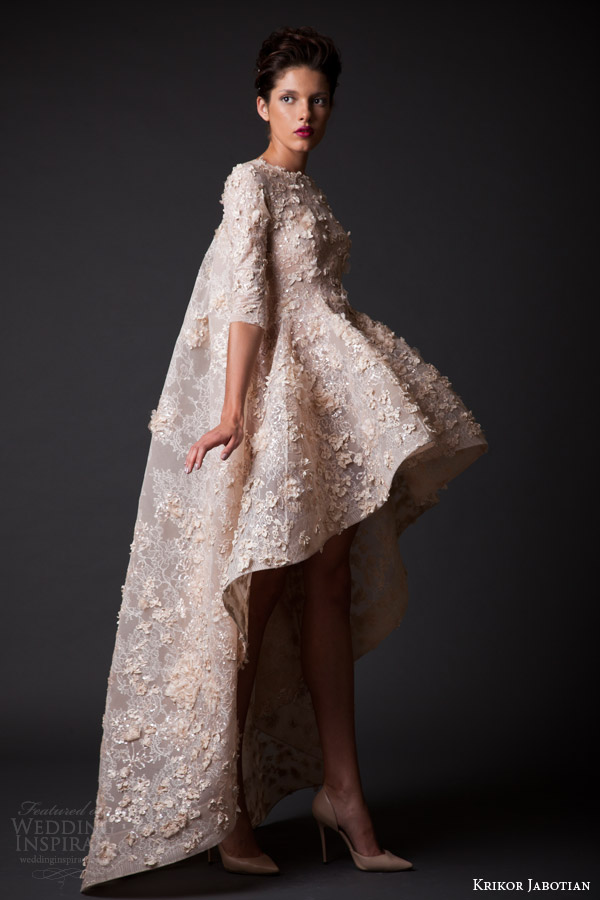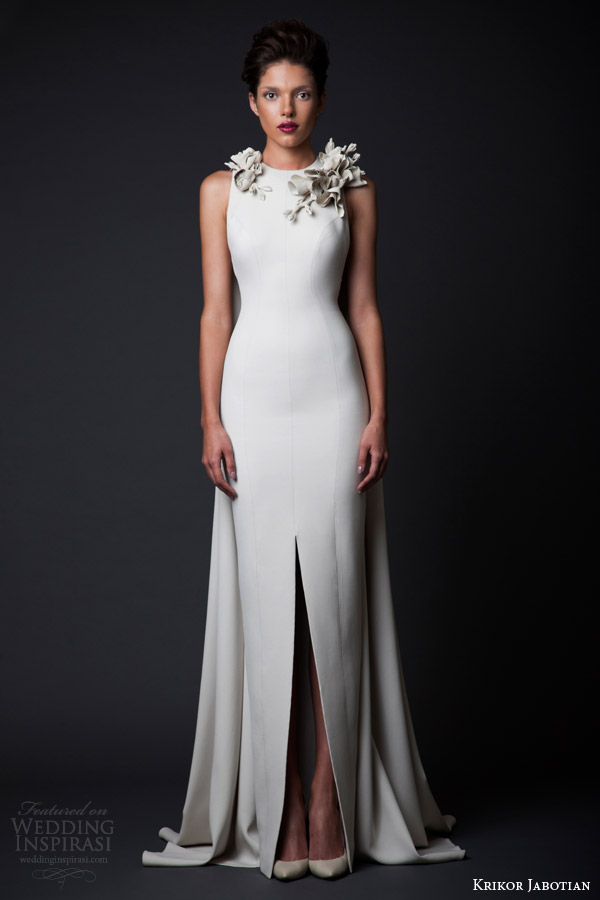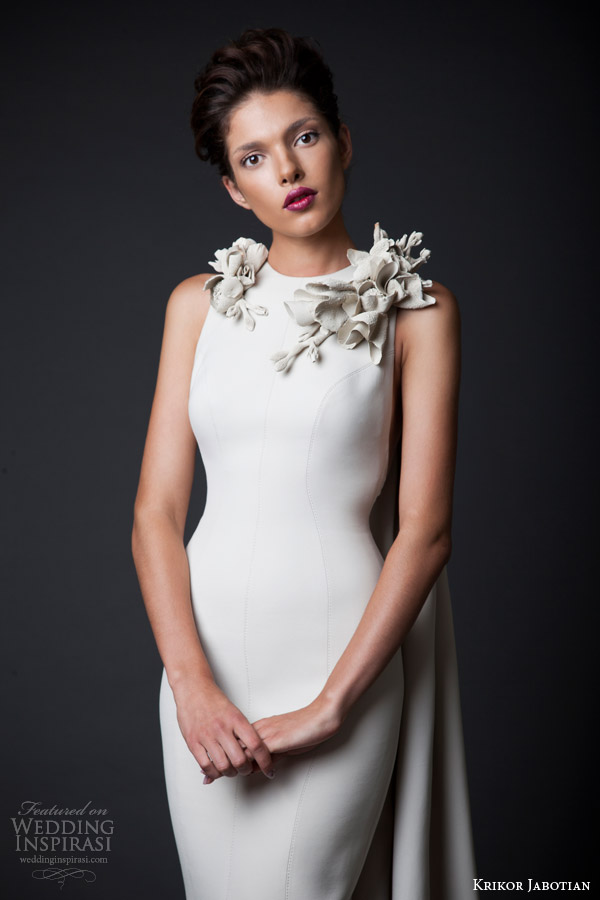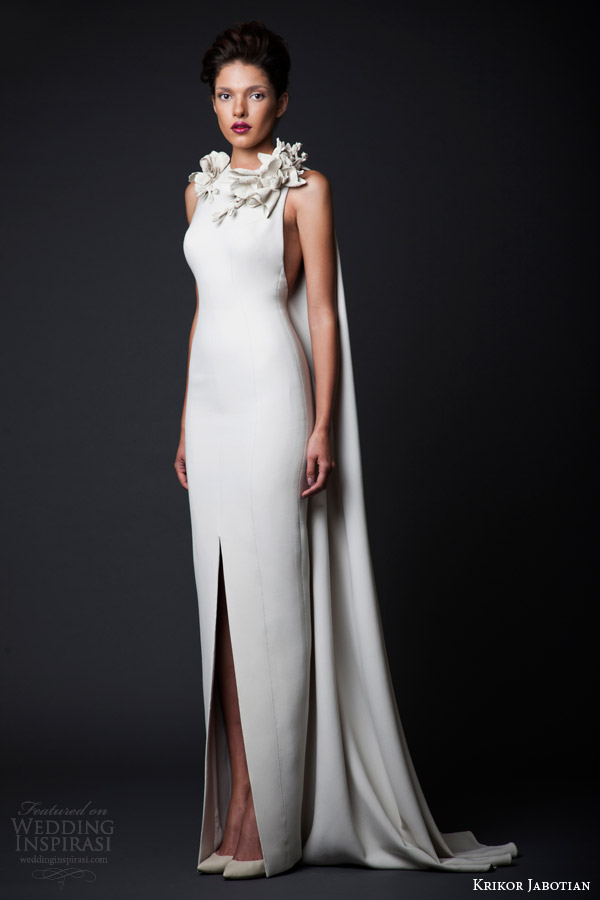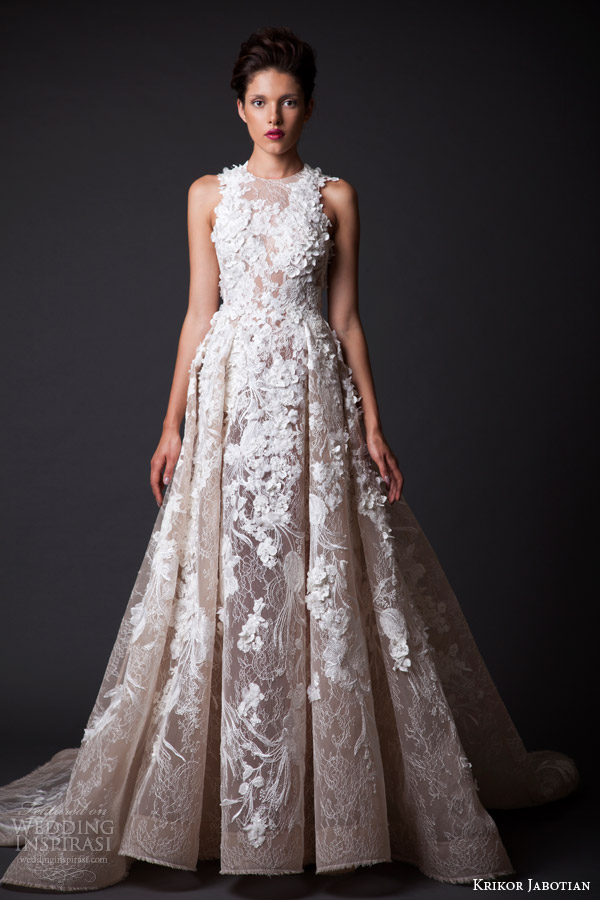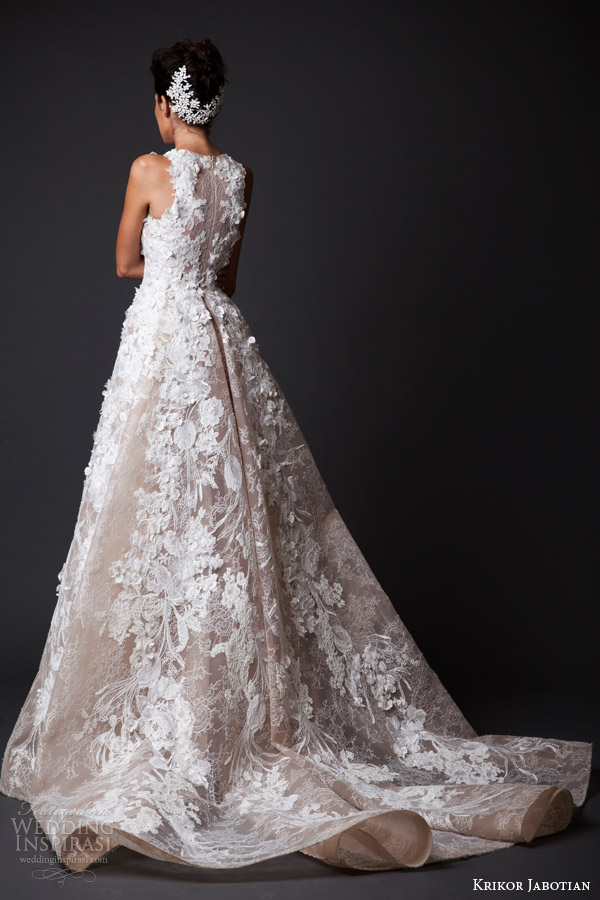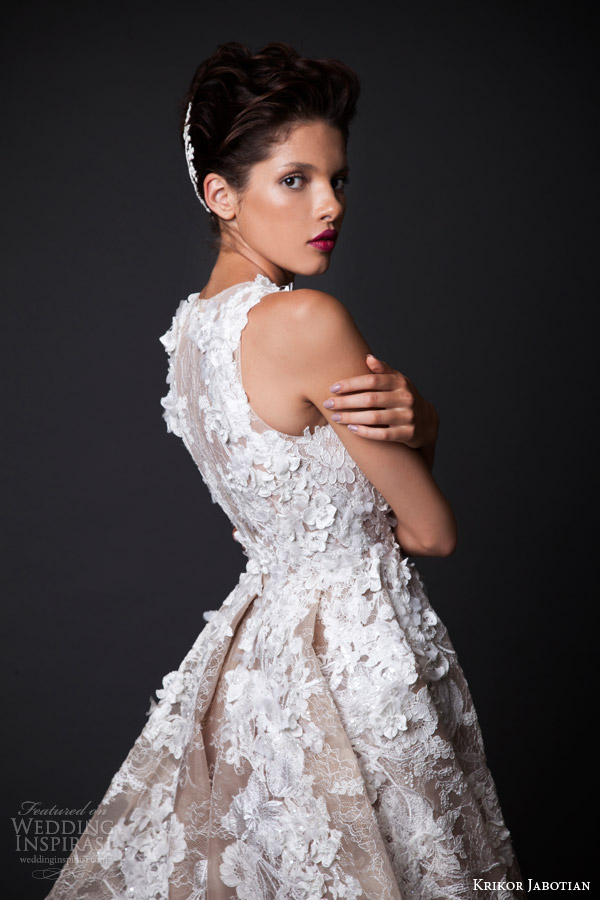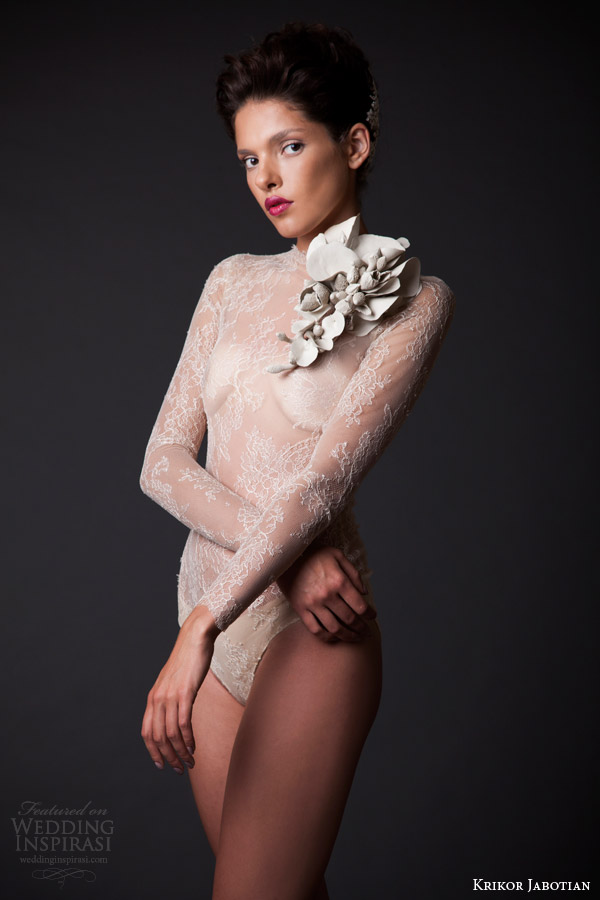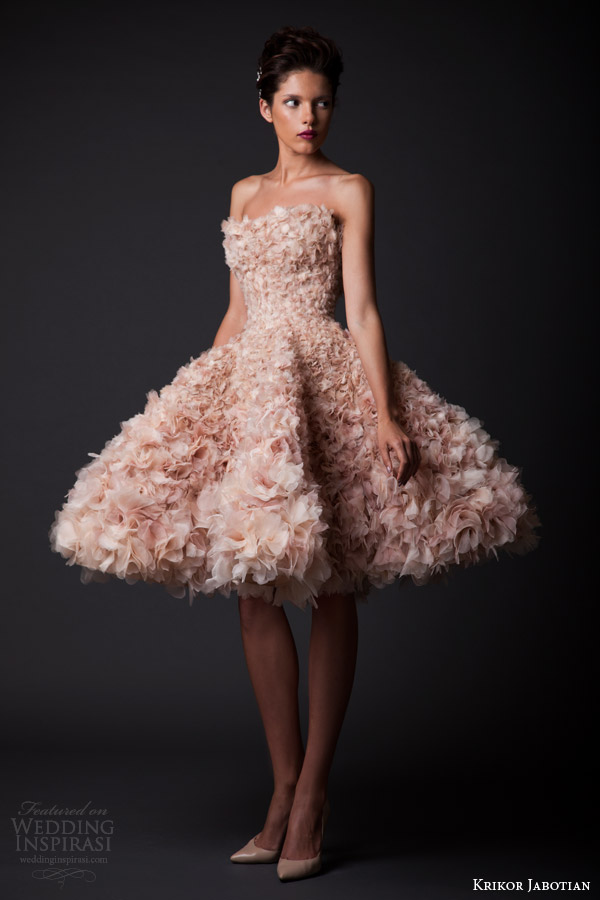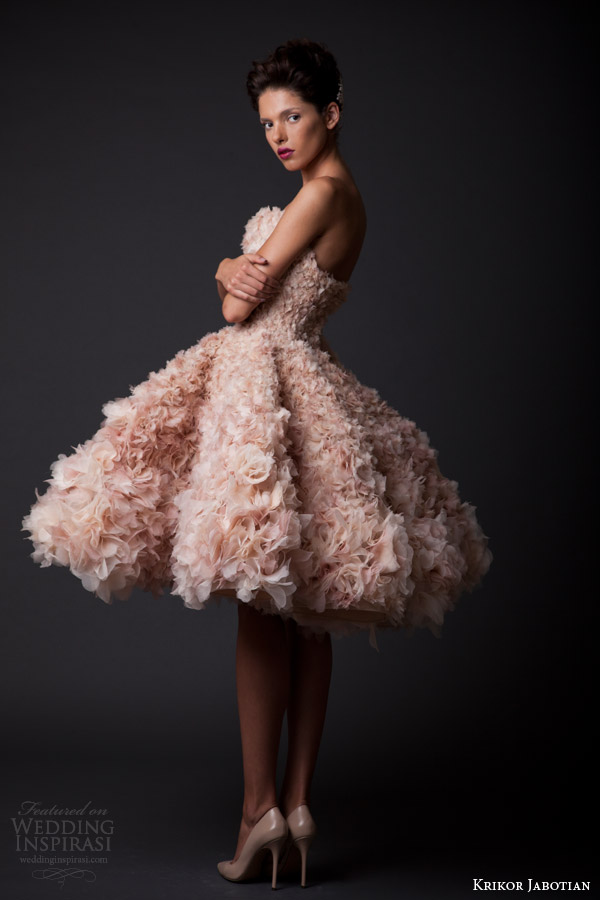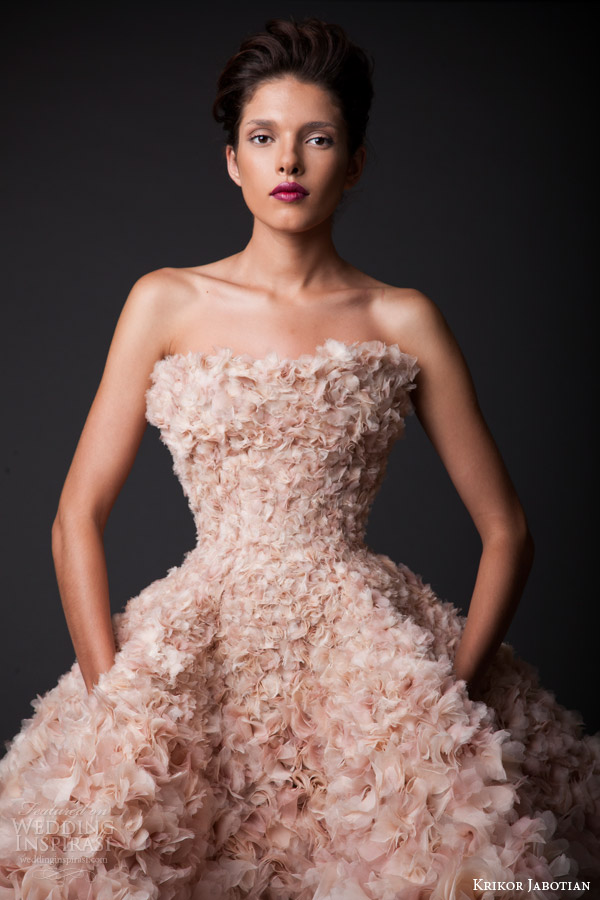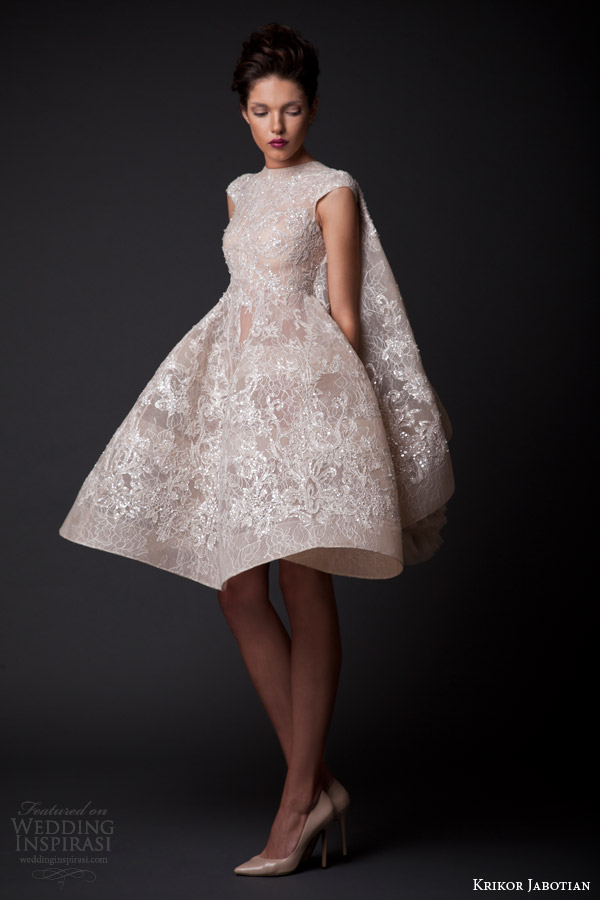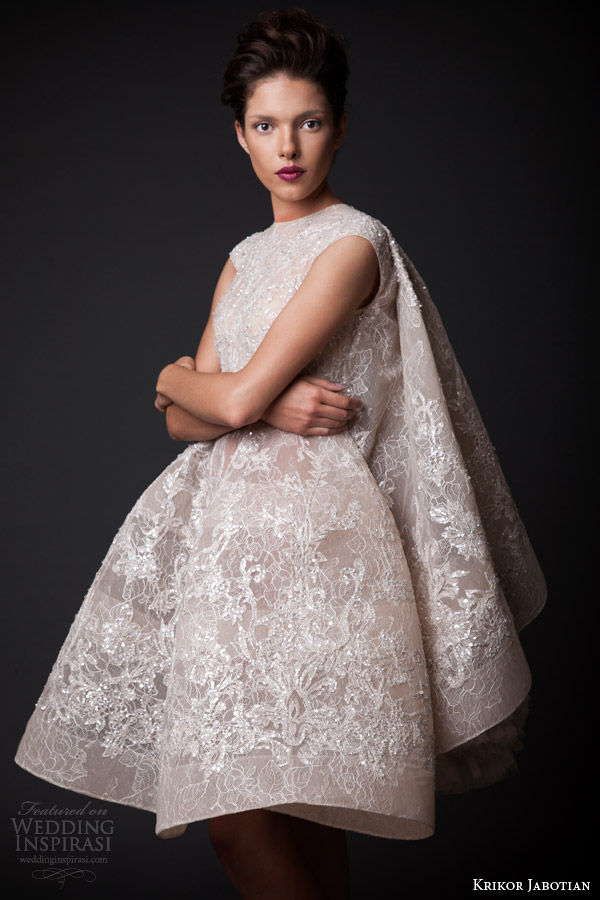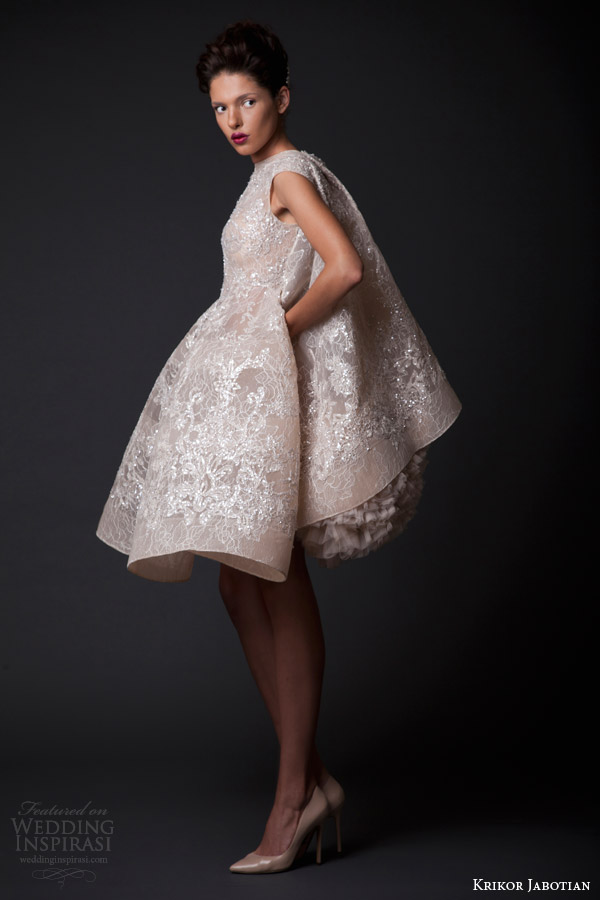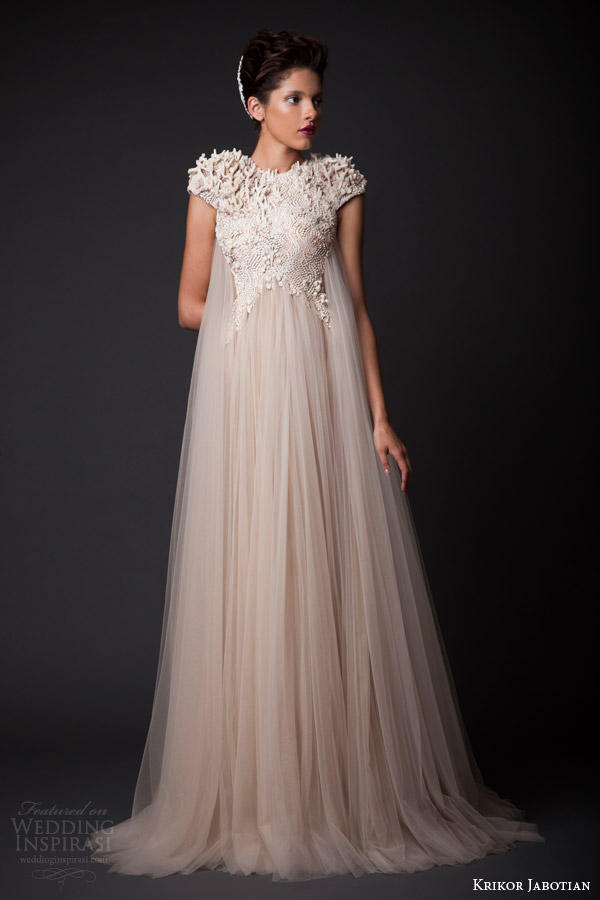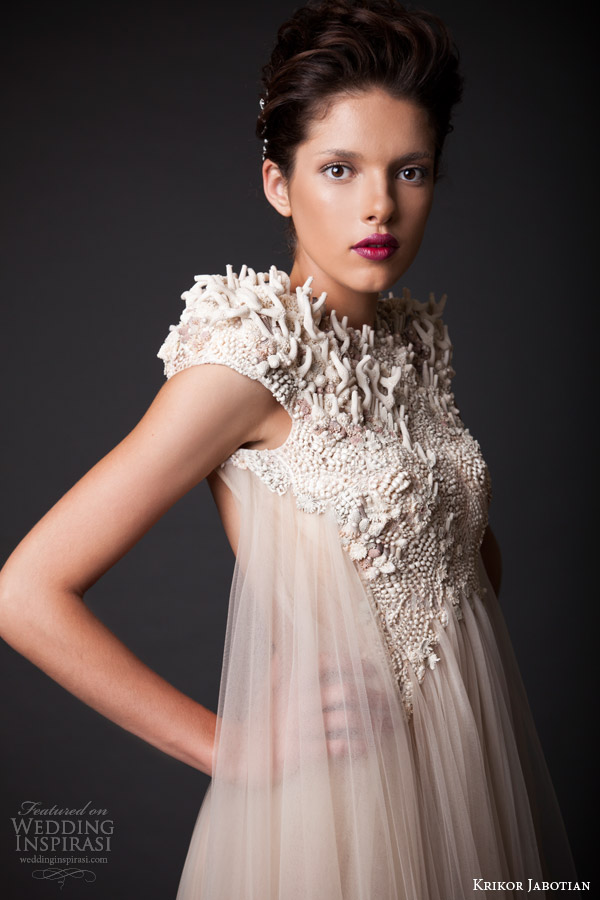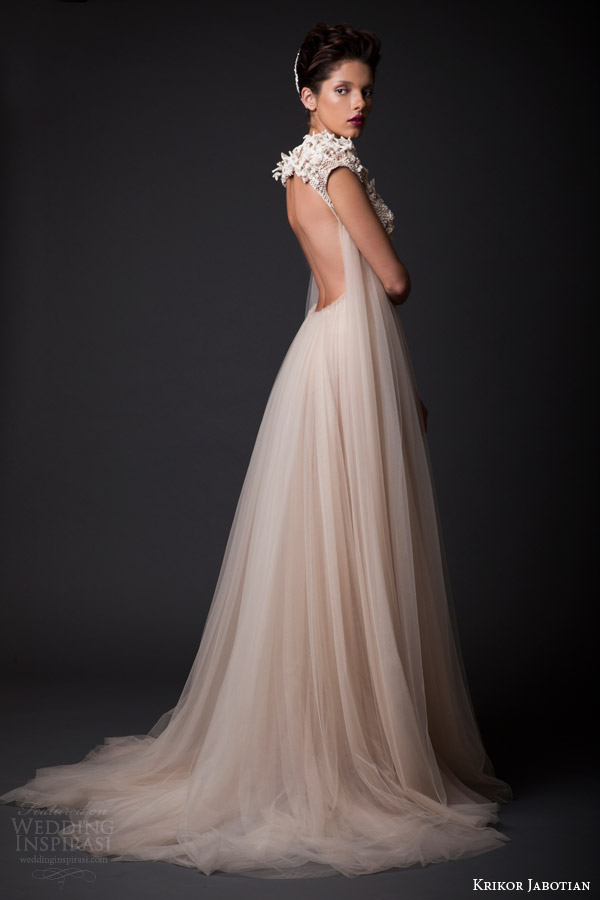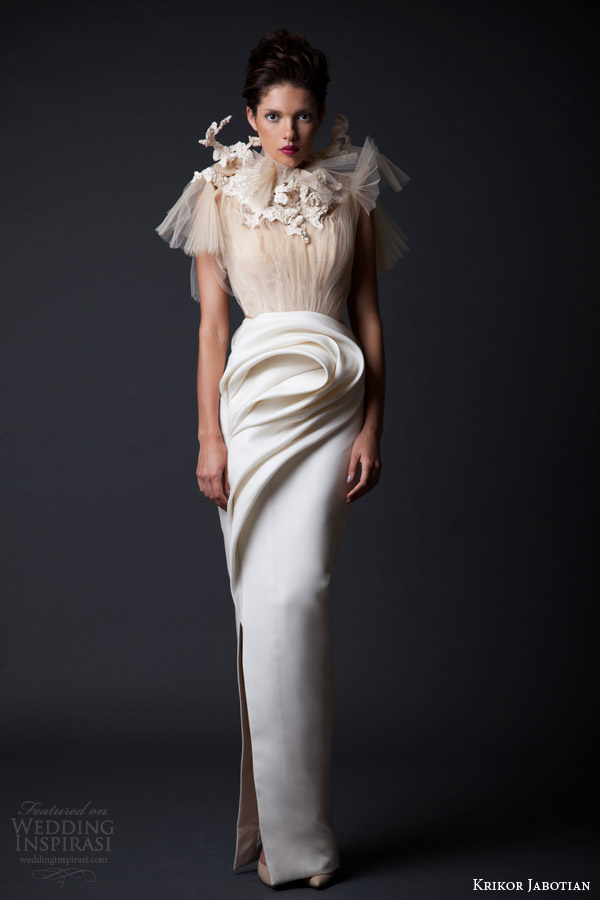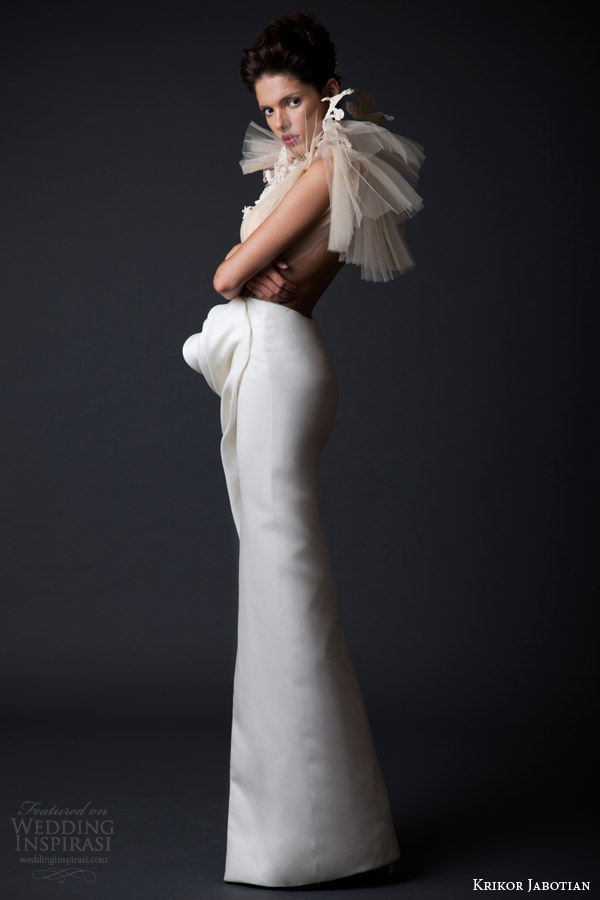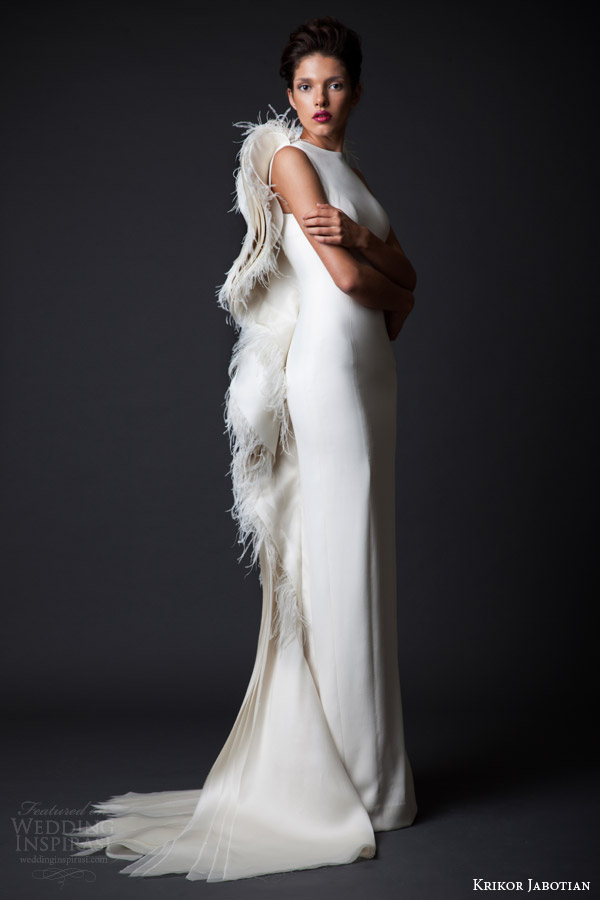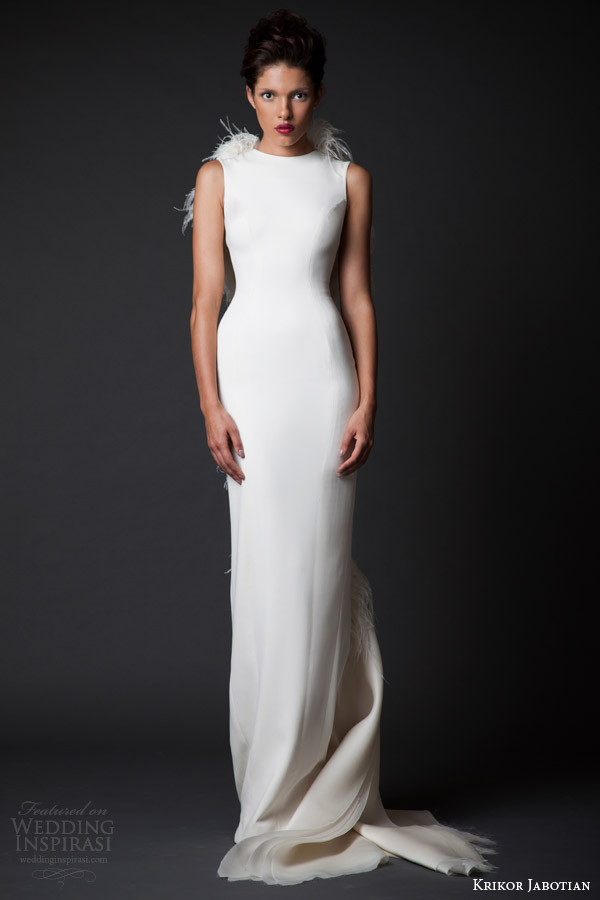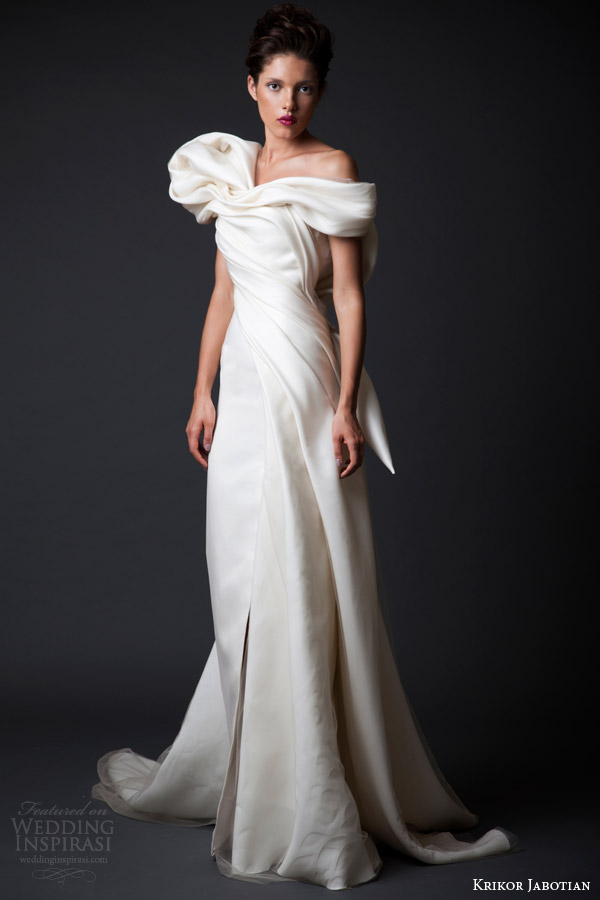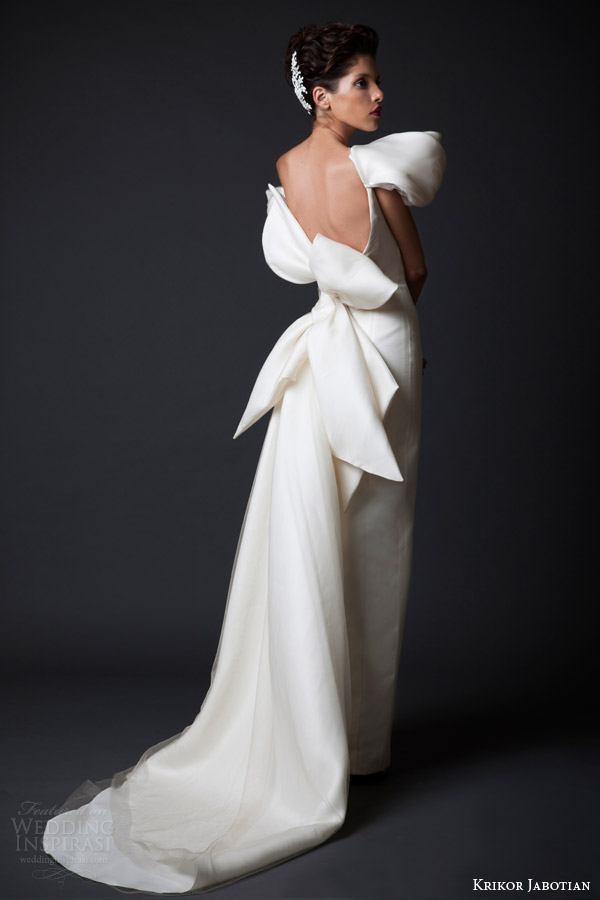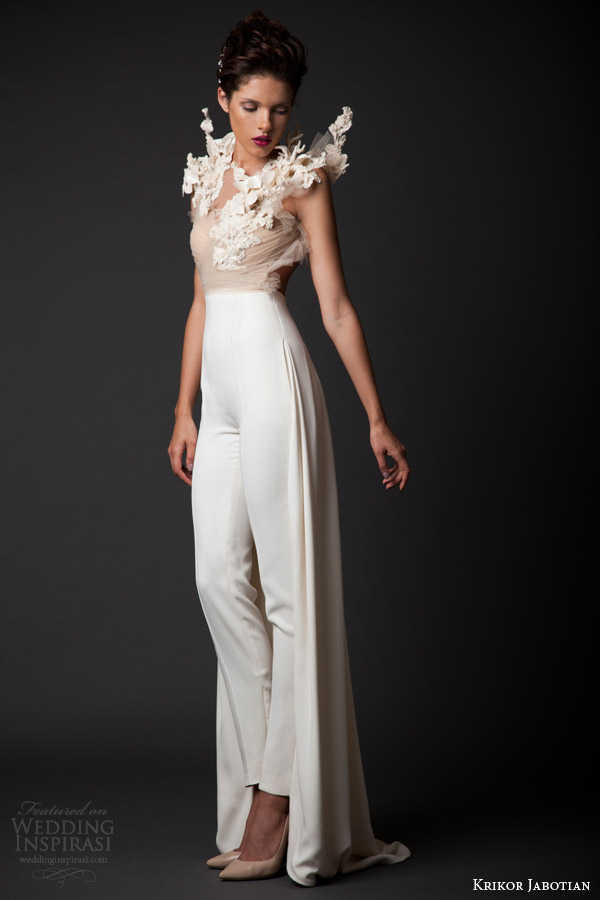 For details, visit Krikor Jabotian.
Photographer: Tarek Moukaddem | Makeup: Noor (Fady Kataya) | Hair: Mazen (Pace e Luce)
Posted on:
October 17th, 2014
In:
BCImgzine
,
Wedding Dresses
Tags:
3/4 sleeves
,
blush
,
bodysuit
,
bow
,
cap sleeves
,
cape
,
collection: Amal
,
color
,
column
,
designer: Abed Mahfouz
,
high neck
,
high to low
,
keyhole
,
label: Krikor Jabotian
,
lebanese
,
lebanon
,
mullet
,
off-shoulder
,
pant
,
season: Fall/Winter
,
short
,
short to long
,
sleeveless
,
sleeves
,
slit
,
week: 422014
,
wings
,
year: 2014
Comments:
Add your comment