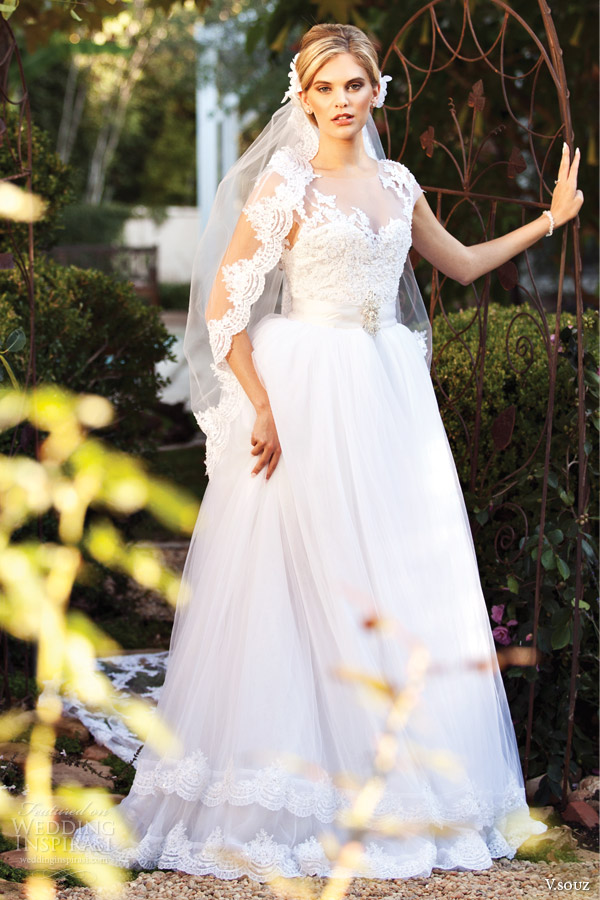 We love a collection that offers a magical blend of modernity and tradition, and the regally elegant 2014 V. SOUZ bridal collection is just that. Designed by Vanessa Souza and inspired by queens and princesses who had influenced our history and fashion, the collection features fresh takes on timeless silhouettes through the use of color and whimsical embellishments (one gown features a pretty trail of flowers for a train). Another detail that we adore — detachable skirts.
Above and below, Kate dress with illusion neckline and sleeves, shown with detachable tulle skirt.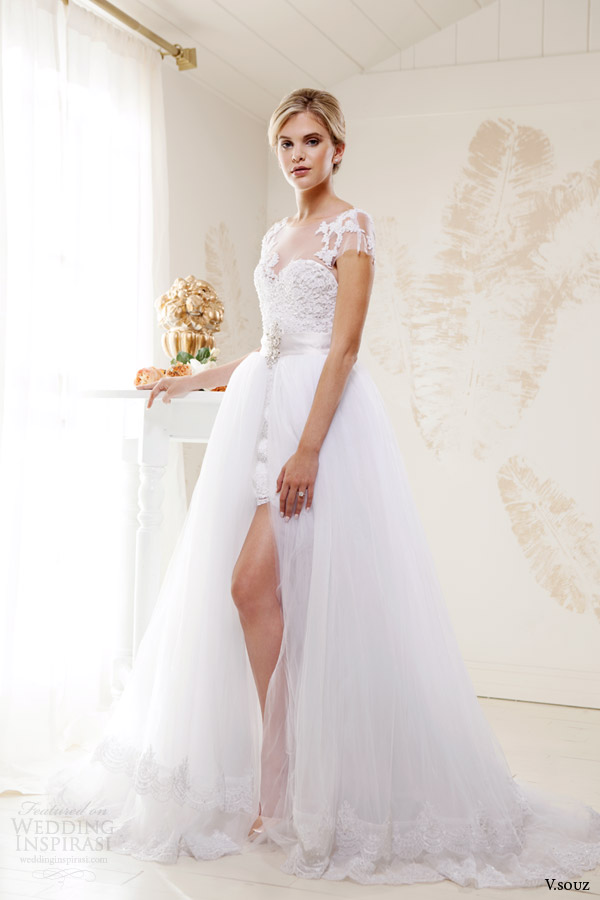 Without the full skirt, Kate transforms into a flirty short dress for partying.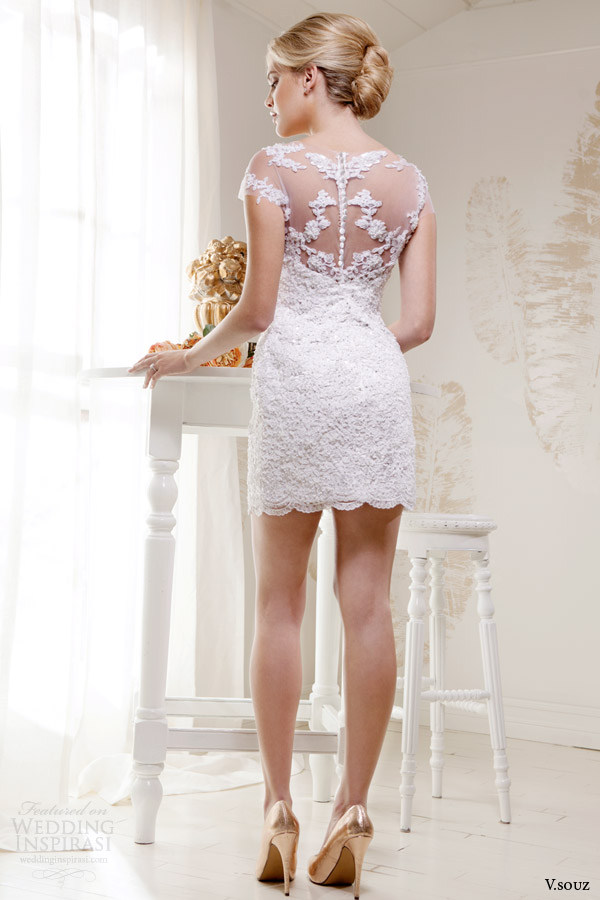 Grace Kelly beaded peach lace mermaid dress with illusion long sleeves.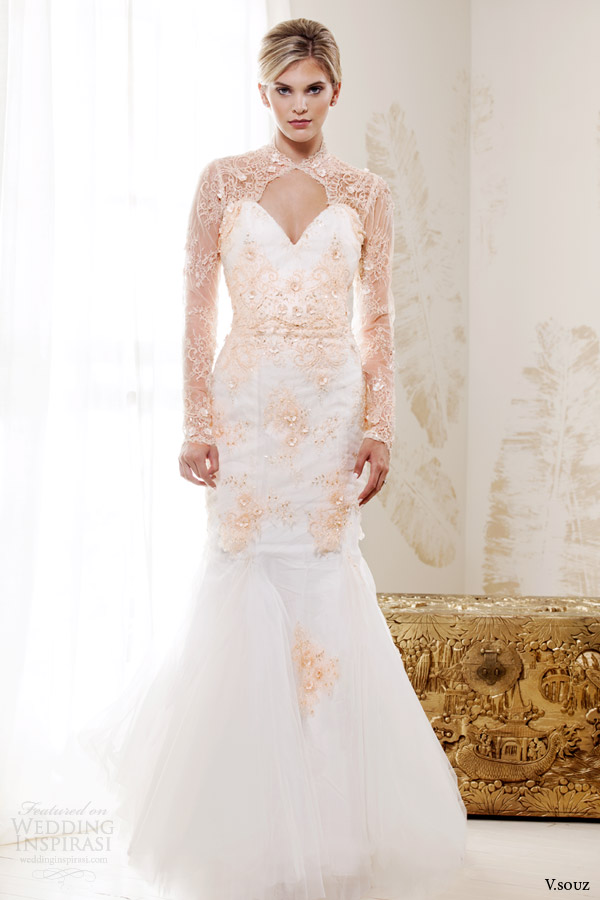 This gown features a  shantung silk bow belt.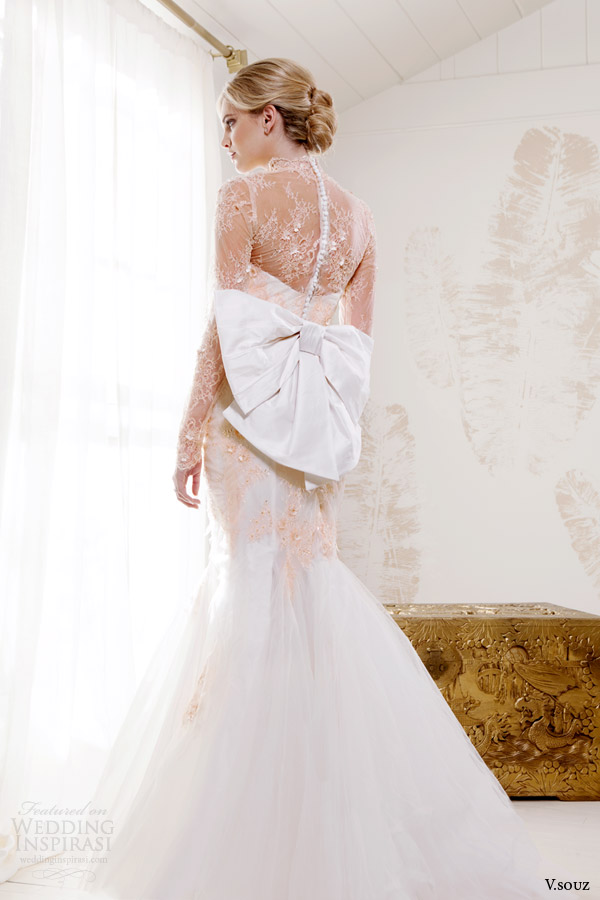 Can this dress get any prettier? Yes it can! Here's Grace Kelly, with a silk organza ombre detachable skirt.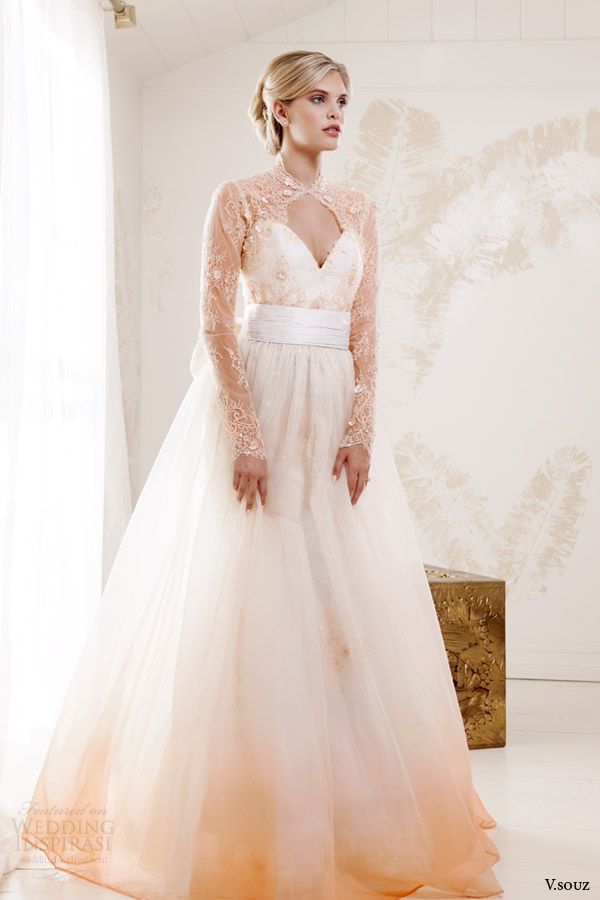 Princess perfection!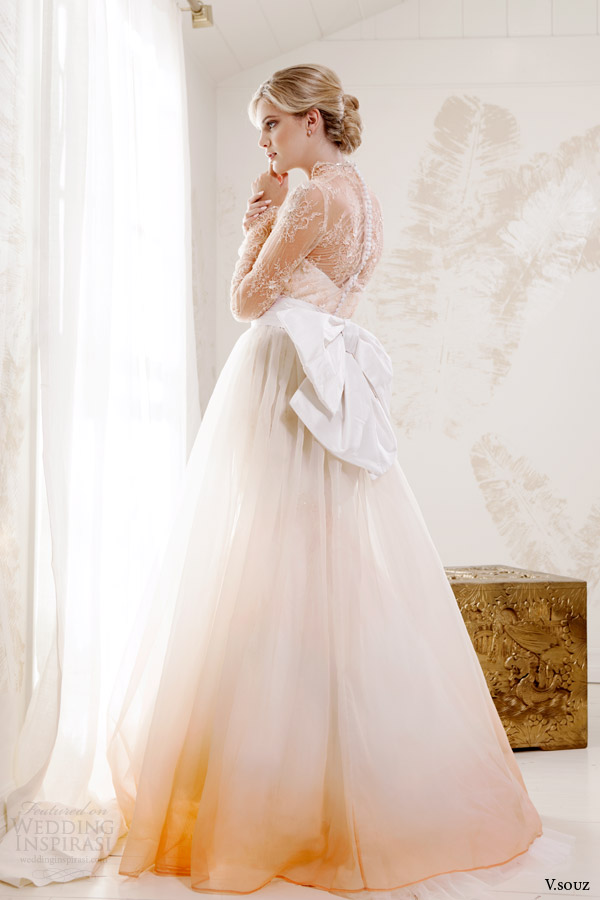 More gorgeous V. SOUZ wedding dresses on the next page.
Posted on:
March 25th, 2014
In:
BCImgzine
,
Wedding Dresses
Tags:
brazilian
,
collection: The Heir
,
color
,
designer: Vanessa Souza
,
detachable skirt
,
label: V. SOUZ
,
long sleeves
,
mermaid
,
ombre
,
overskirt
,
peach
,
photographer: Benjo Arwas
,
princess
,
short
,
sleeves
,
week: 132014
,
year: 2014
Comments:
Add your comment