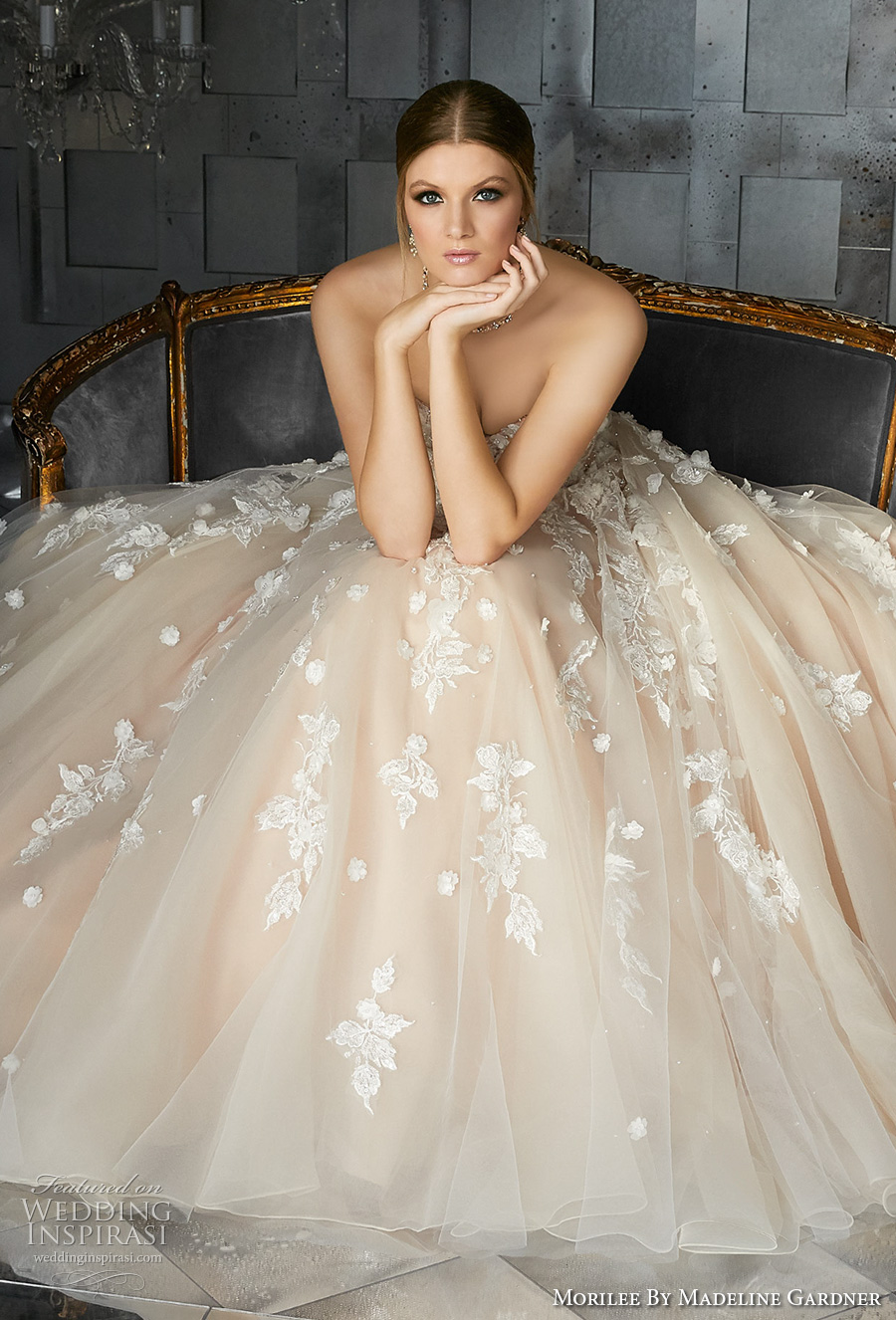 Renowned for her elegant ballgowns and delicate beading, Madeline Gardner takes her romantic Morilee bridal collection to the next level by infusing it with a good dose of glamour. Inspired by the idea of "reflections", Morilee by Madeline Gardner Fall 2017 wedding dresses feature curve hugging corset bodices with vintage lace, plunging necklines and peek-a-boo backs, and shimmering fabrics with the perfect amount of sparkle:
"It's the spark of radiance that shines off the crystal beading, the glisten in the eyes of the bride, it is the beauty of life's images that touch us and that we see in those around us. What I see in these reflections, bring about the special details that make my gowns come alive!" – Madeline Gardner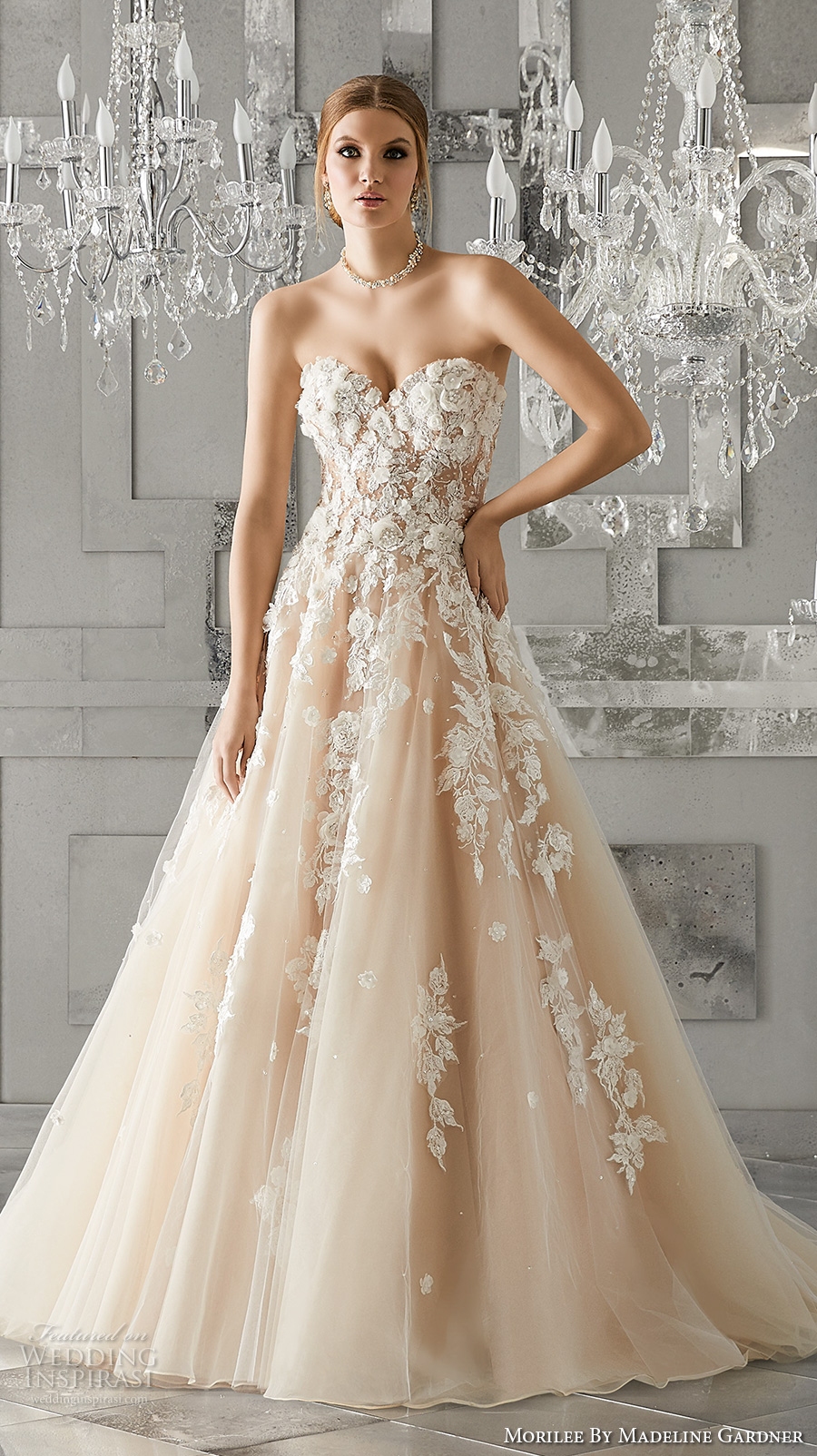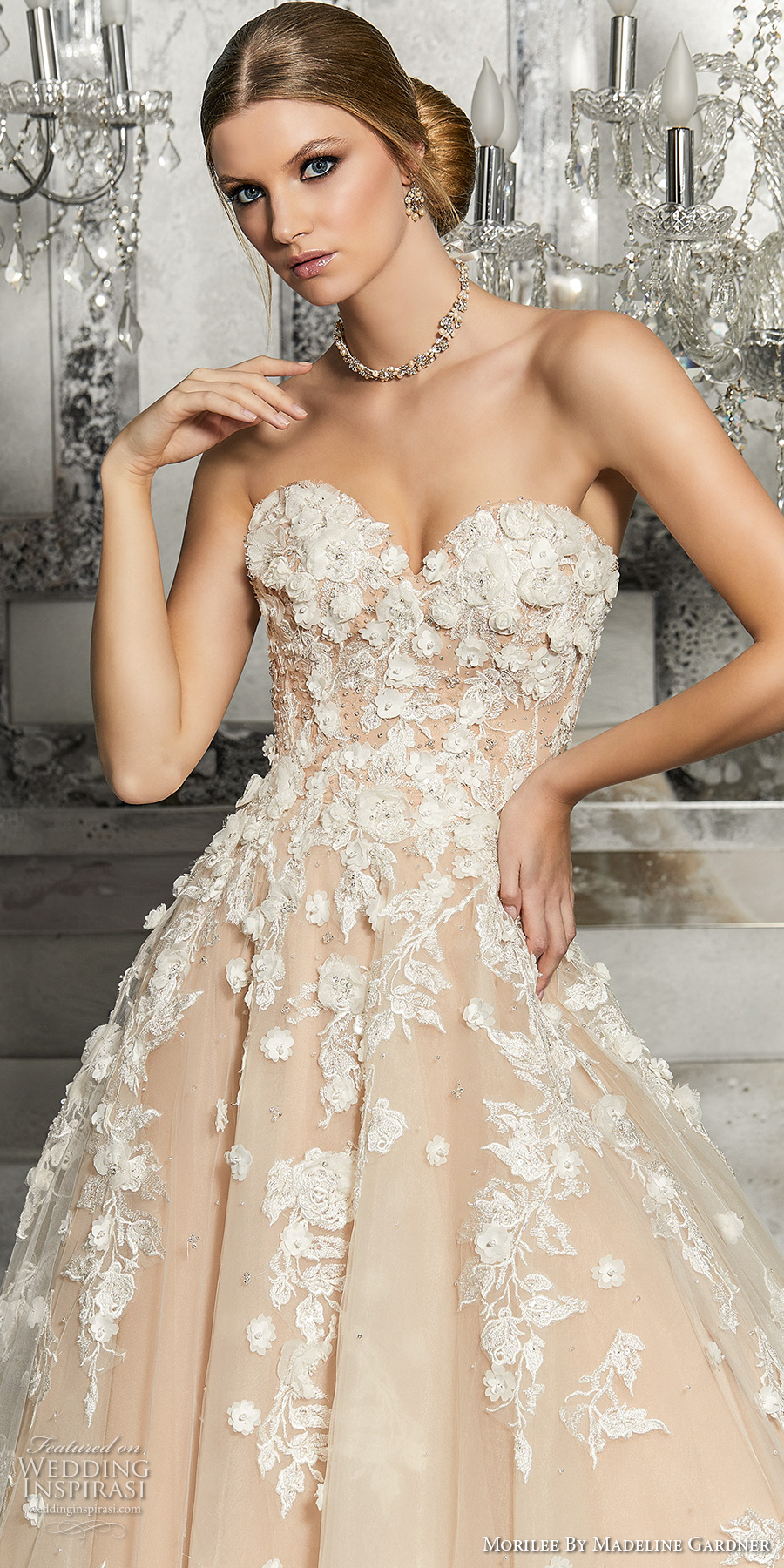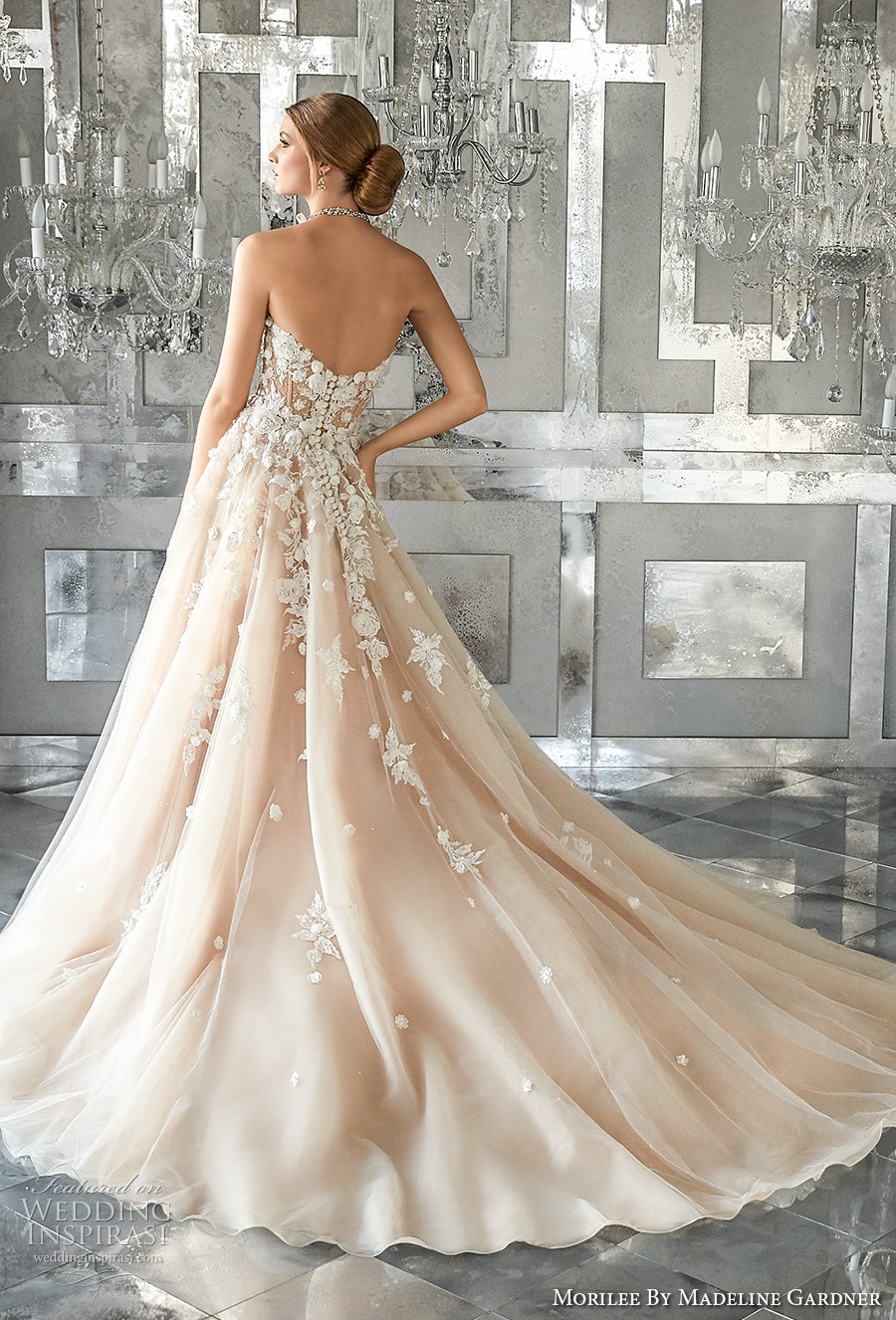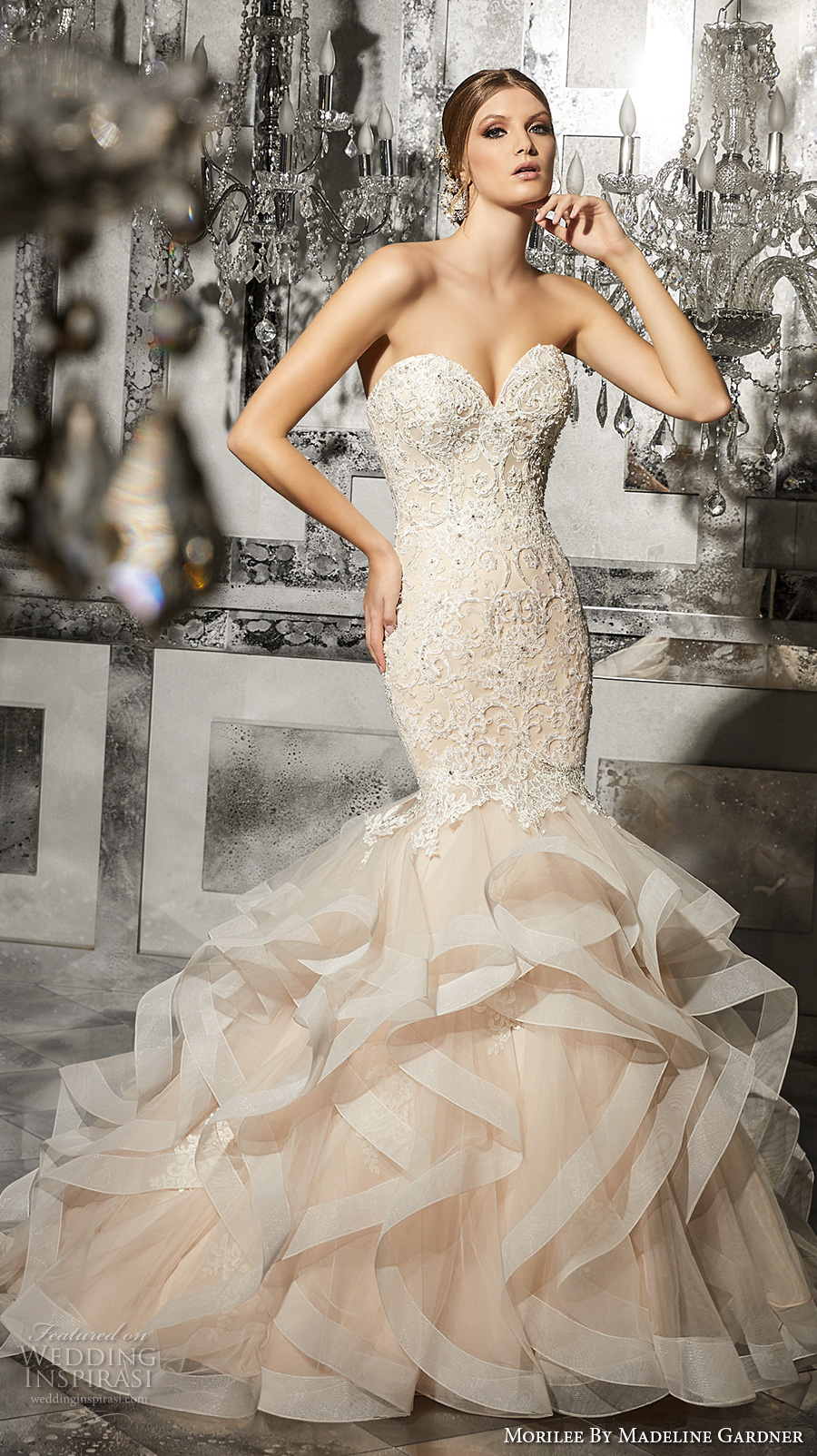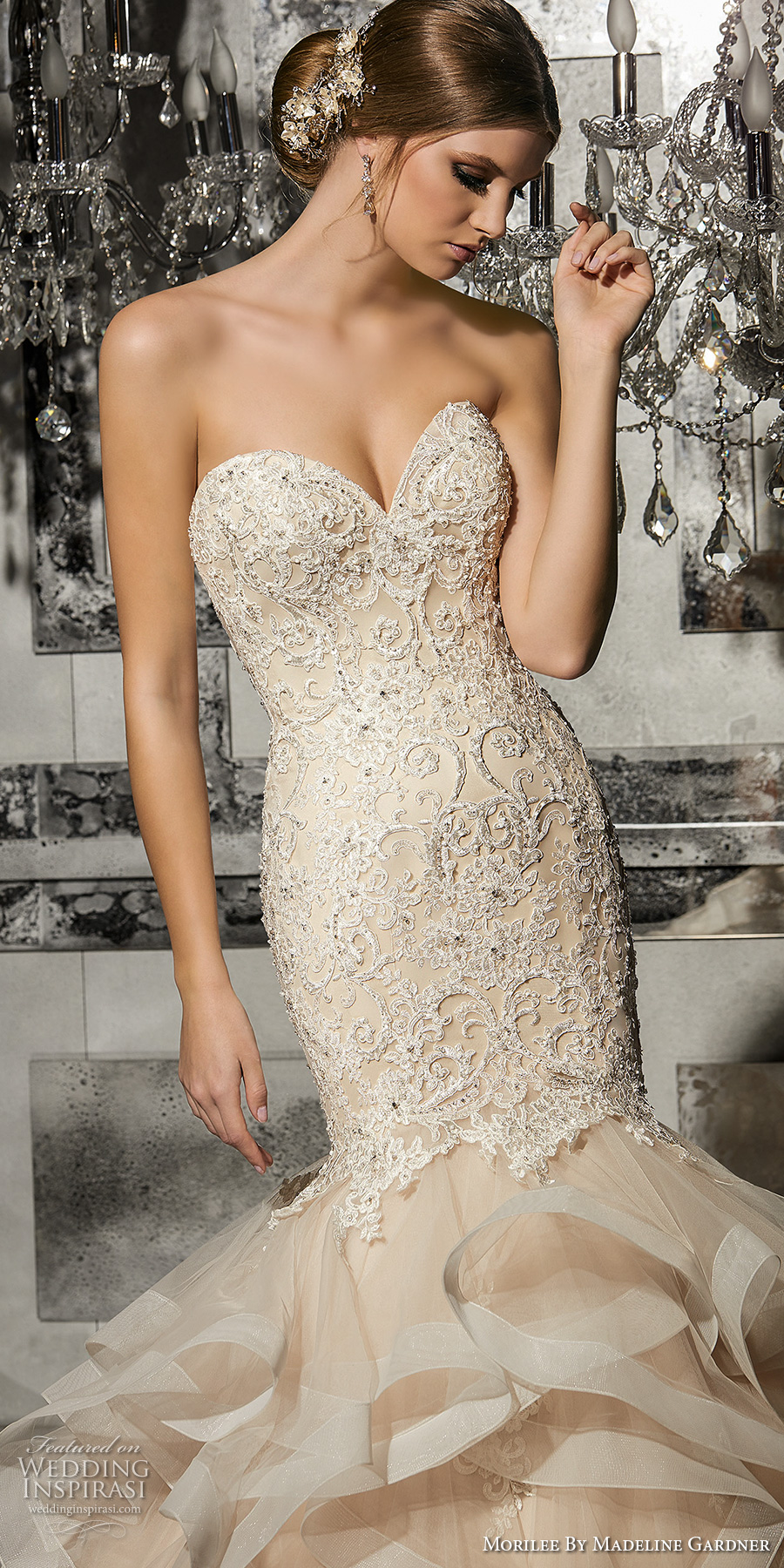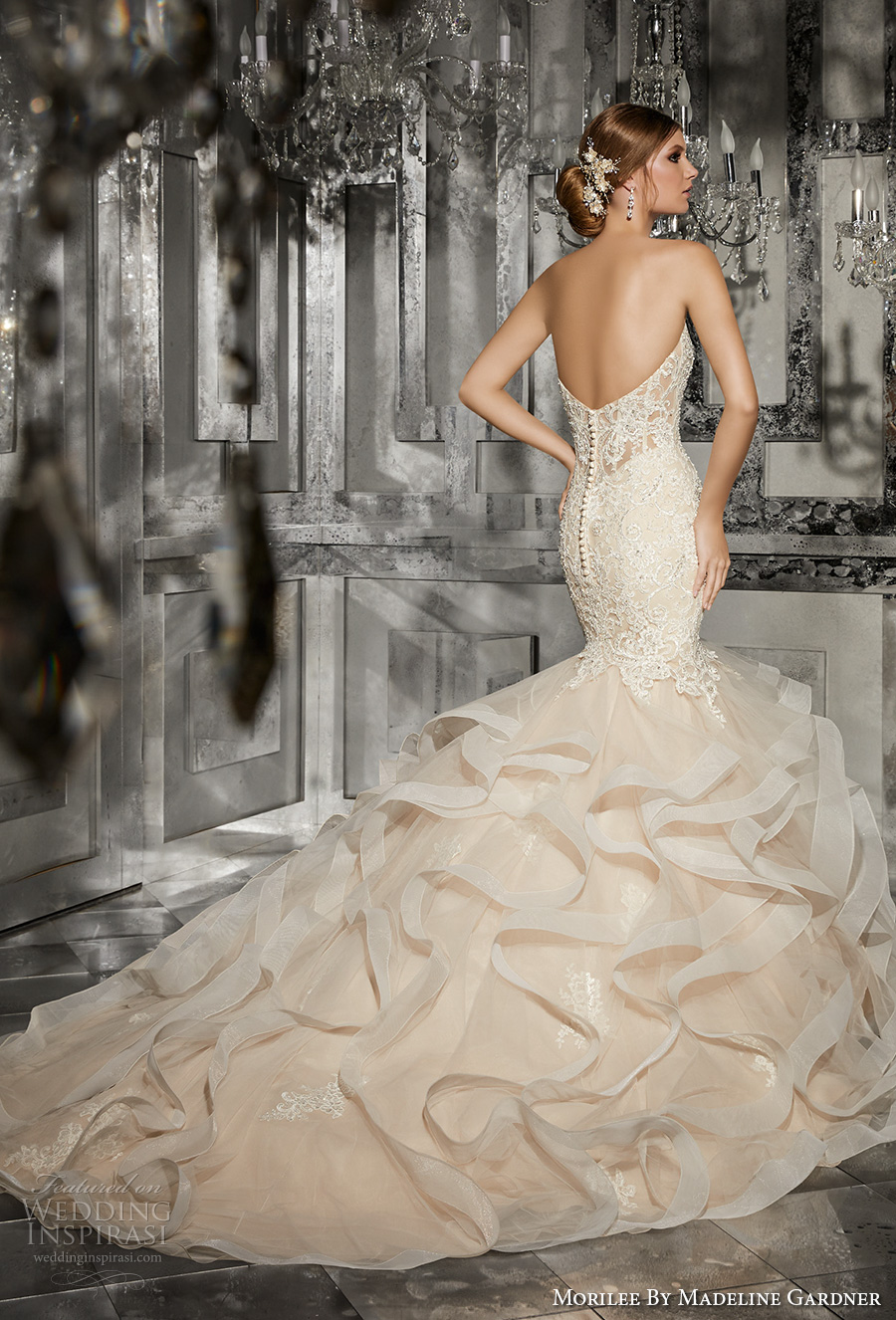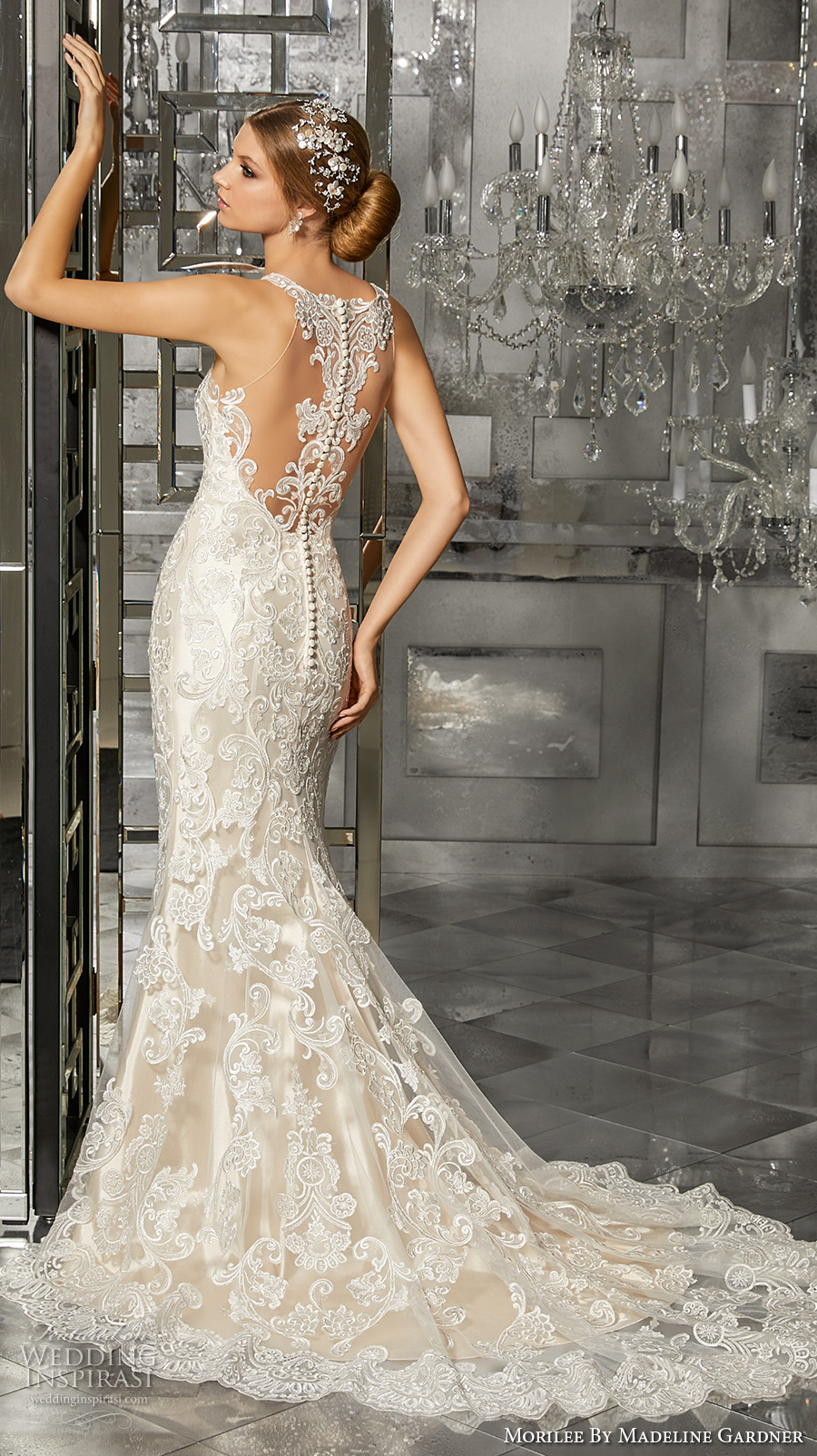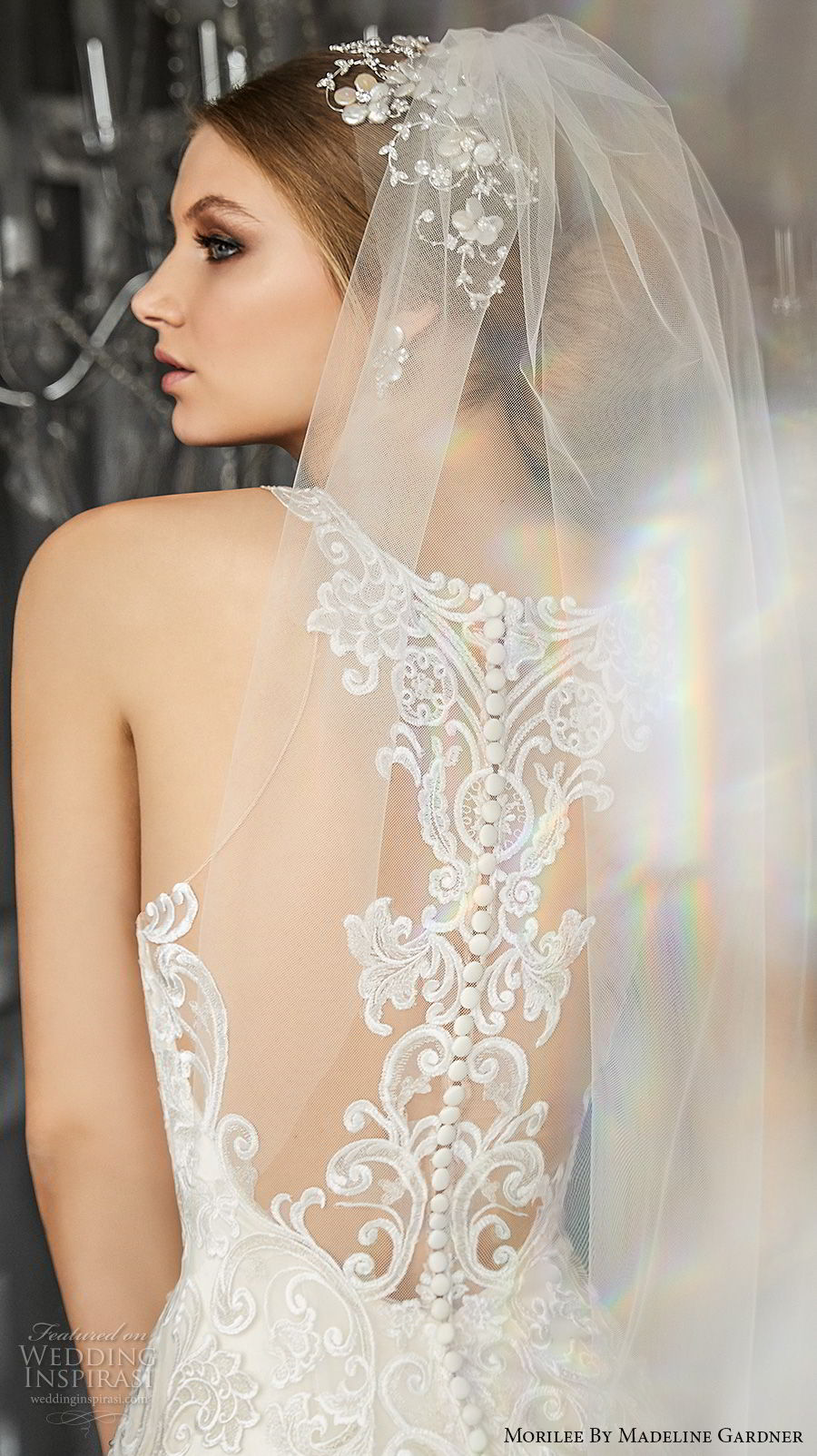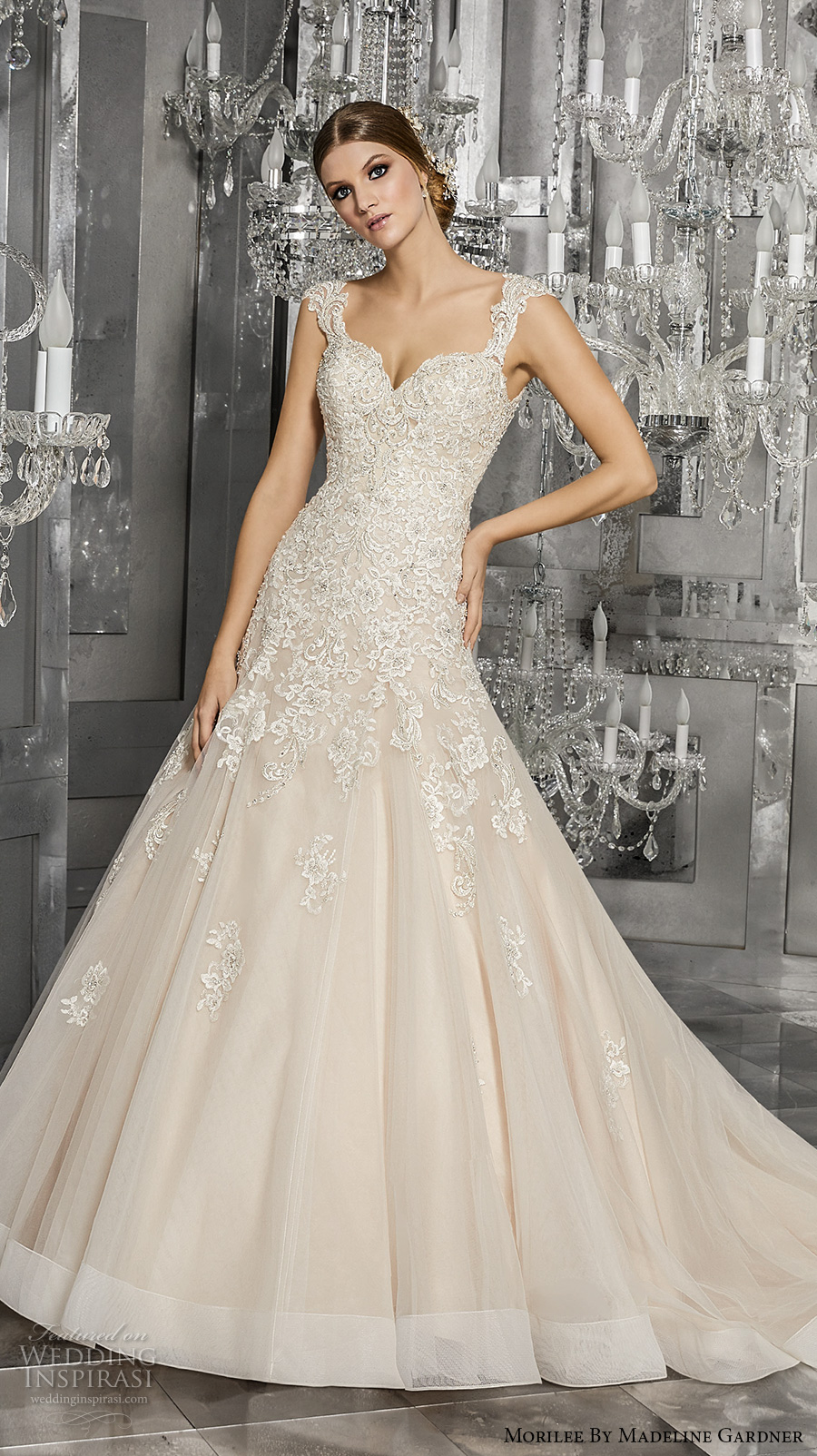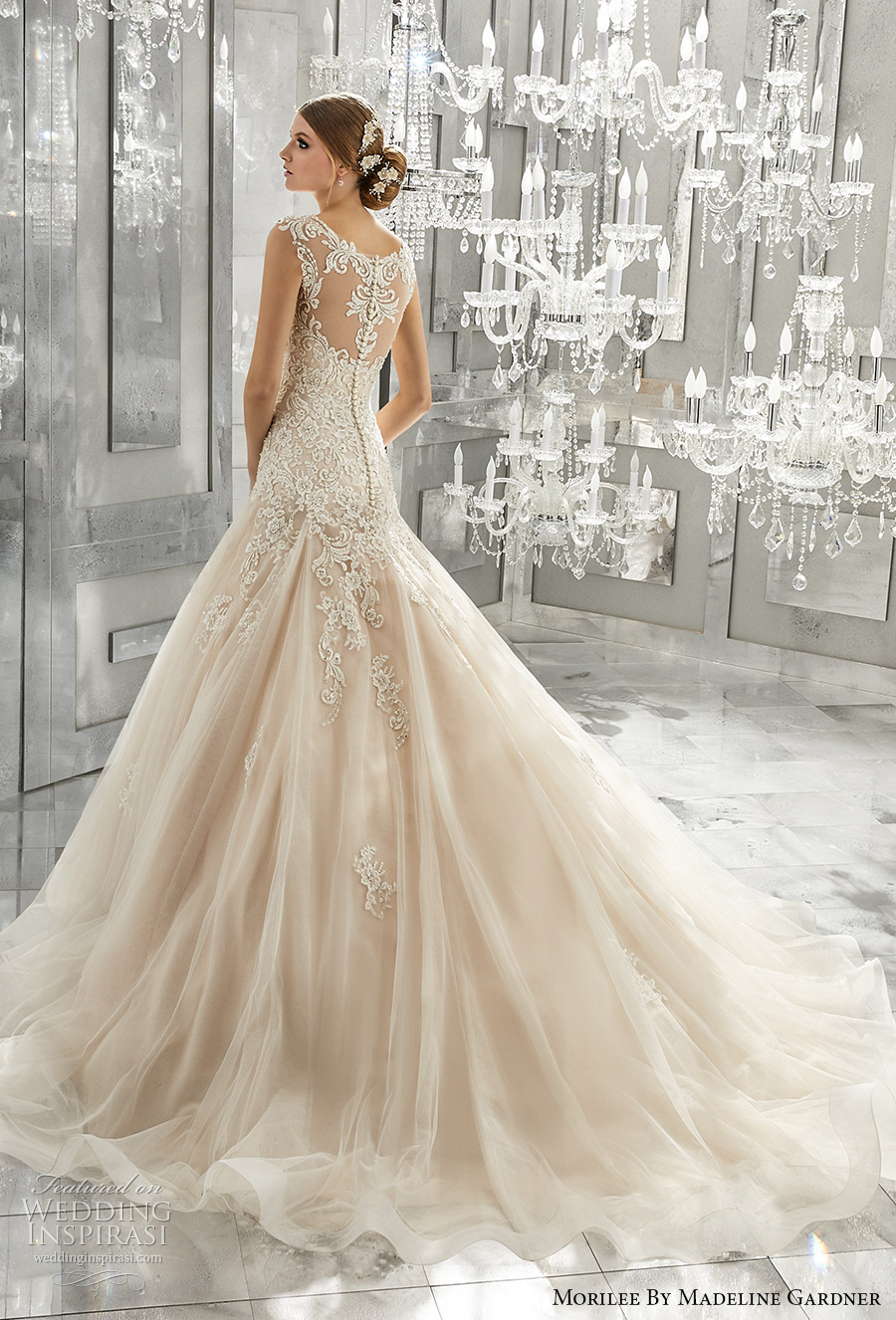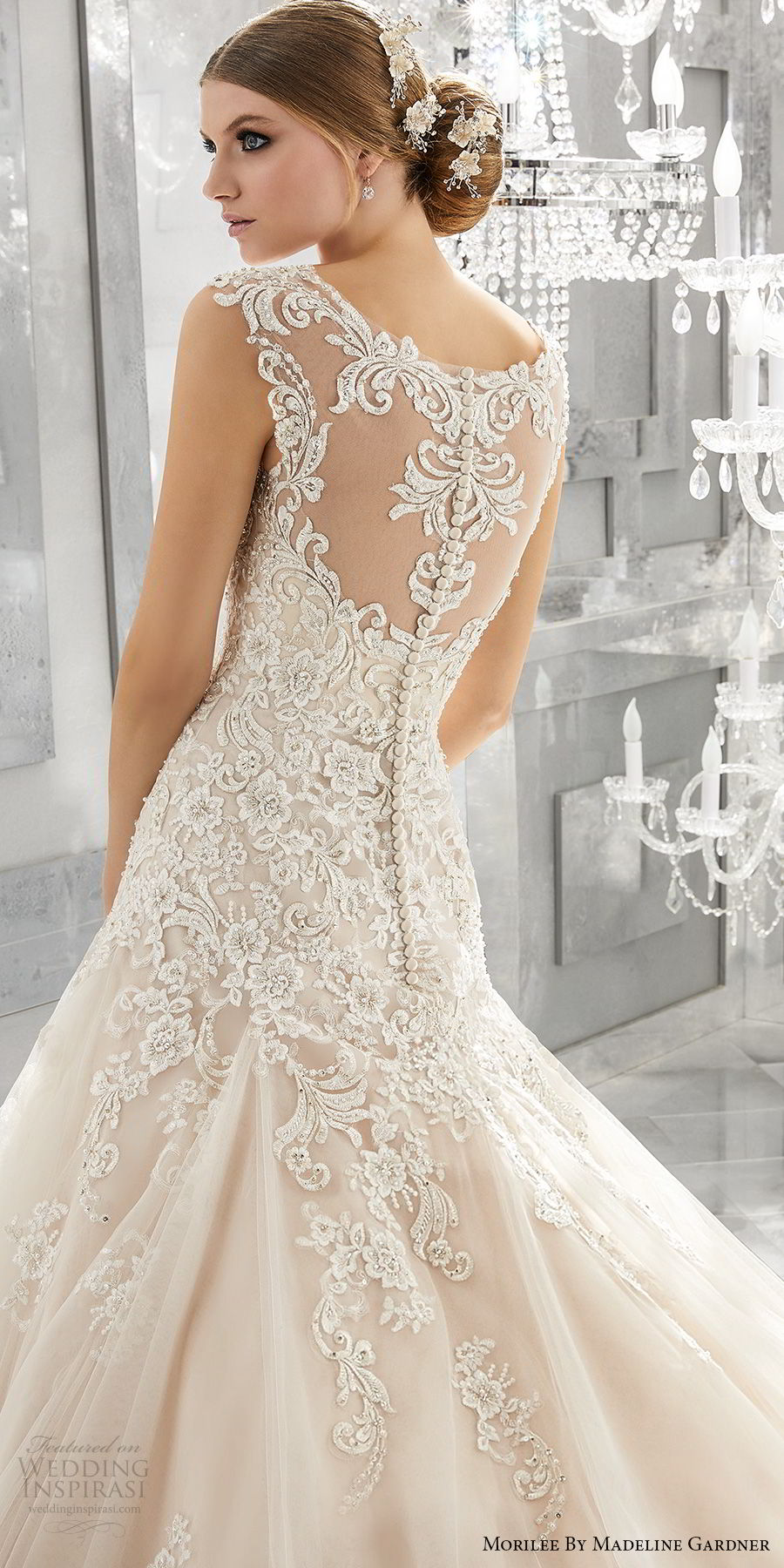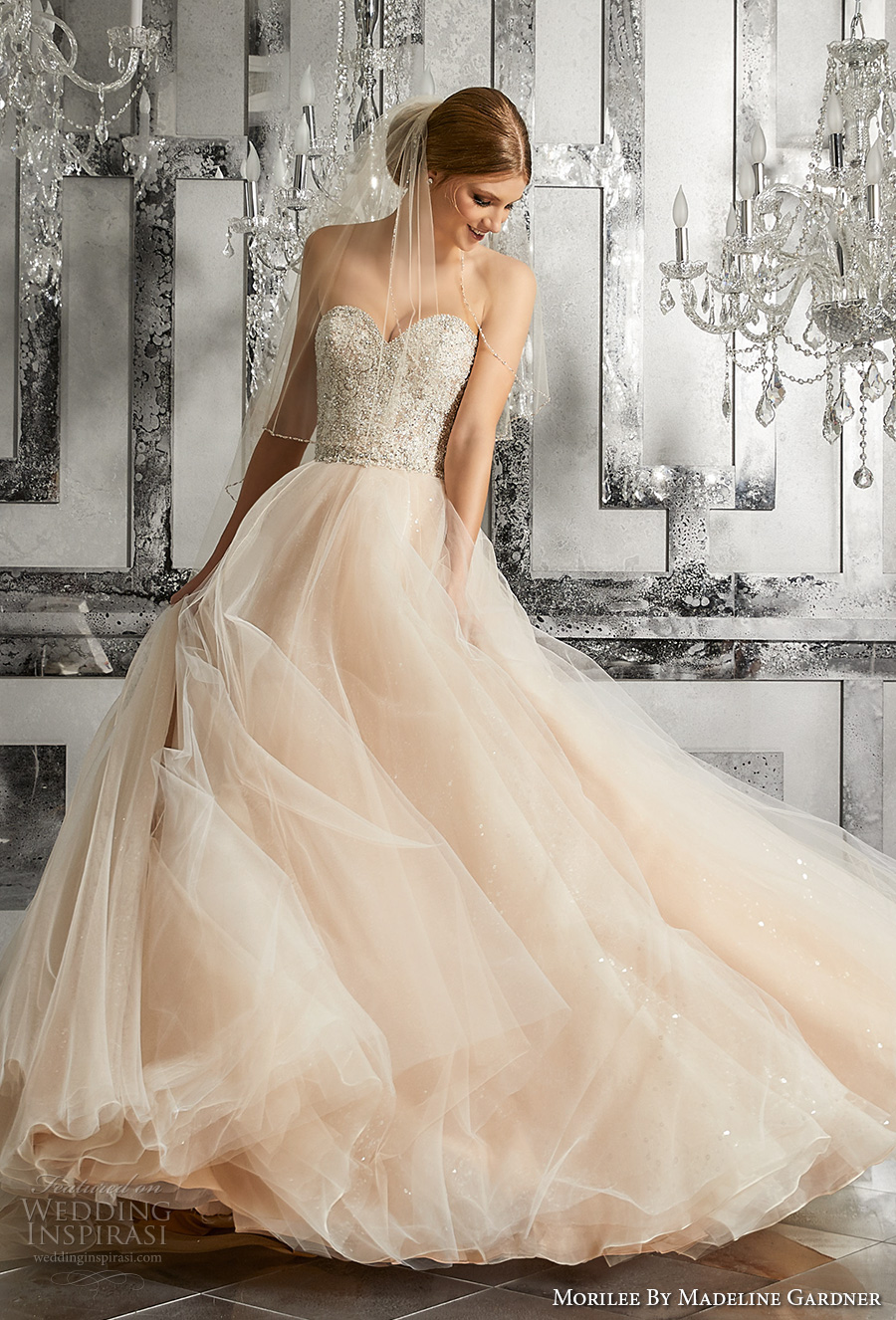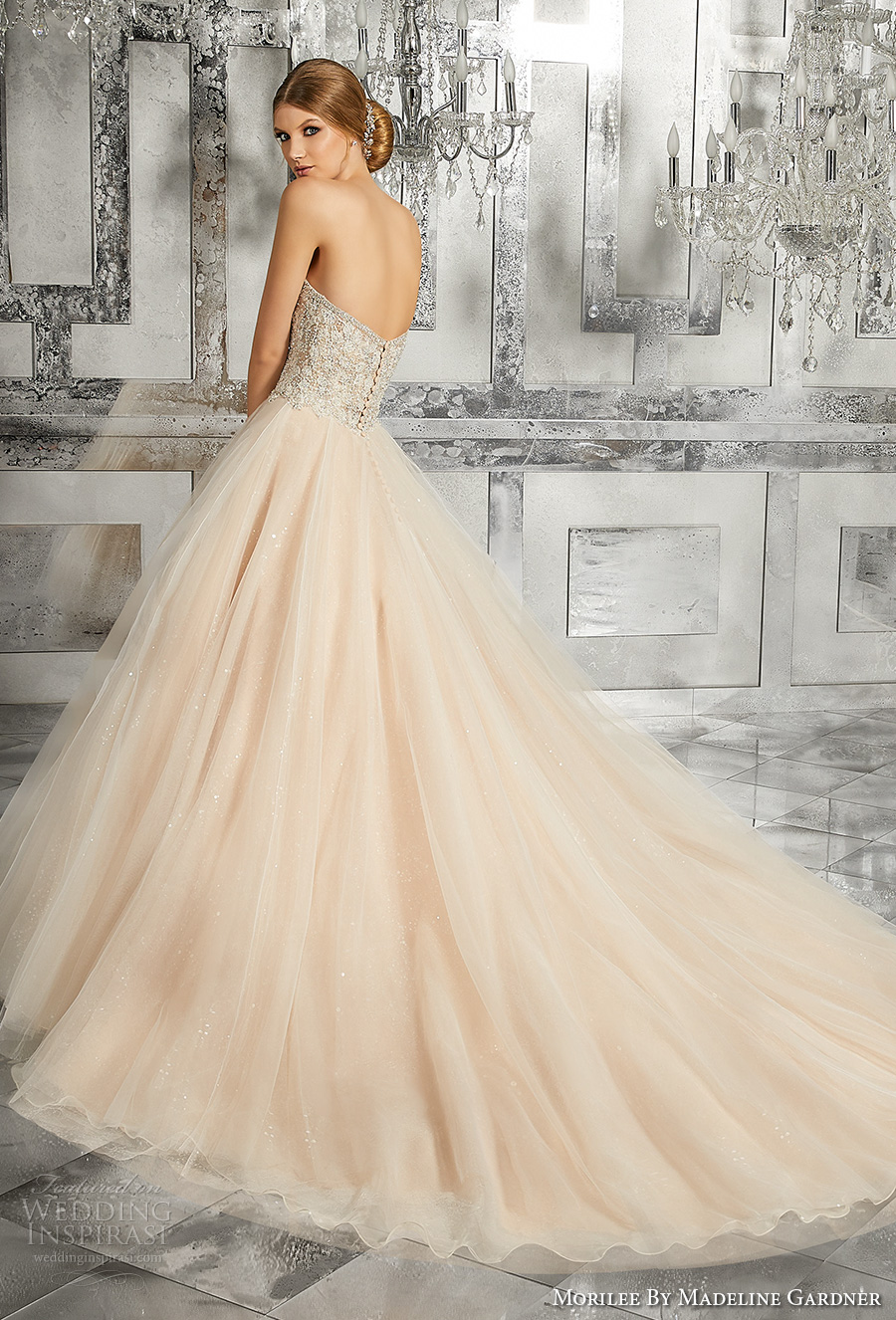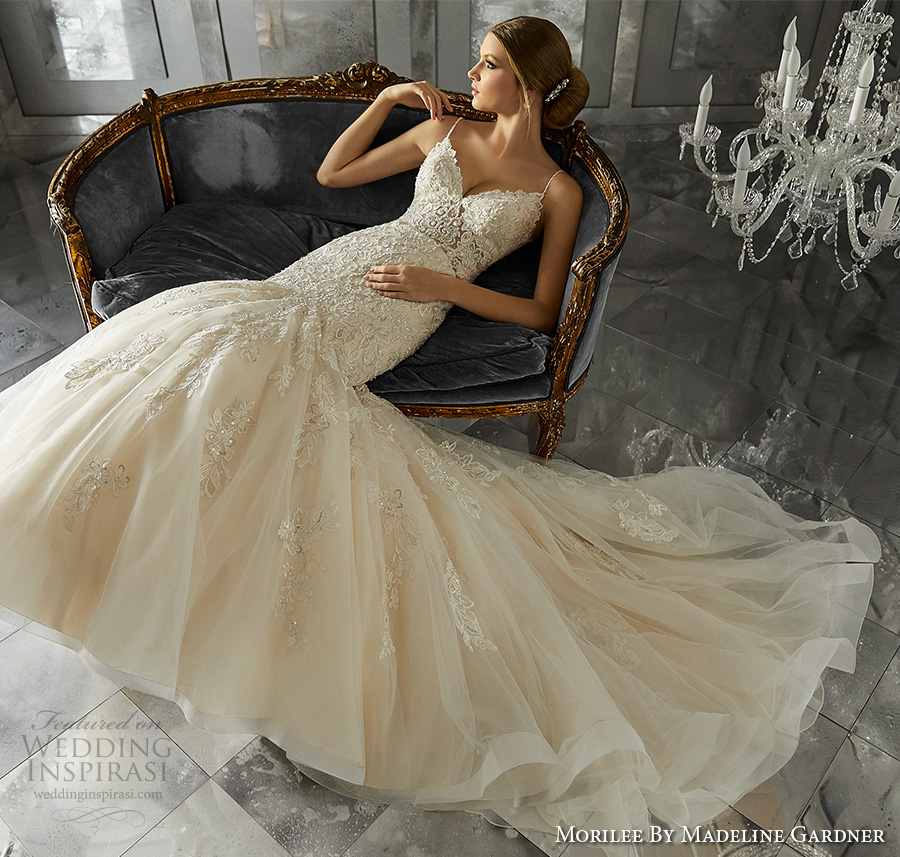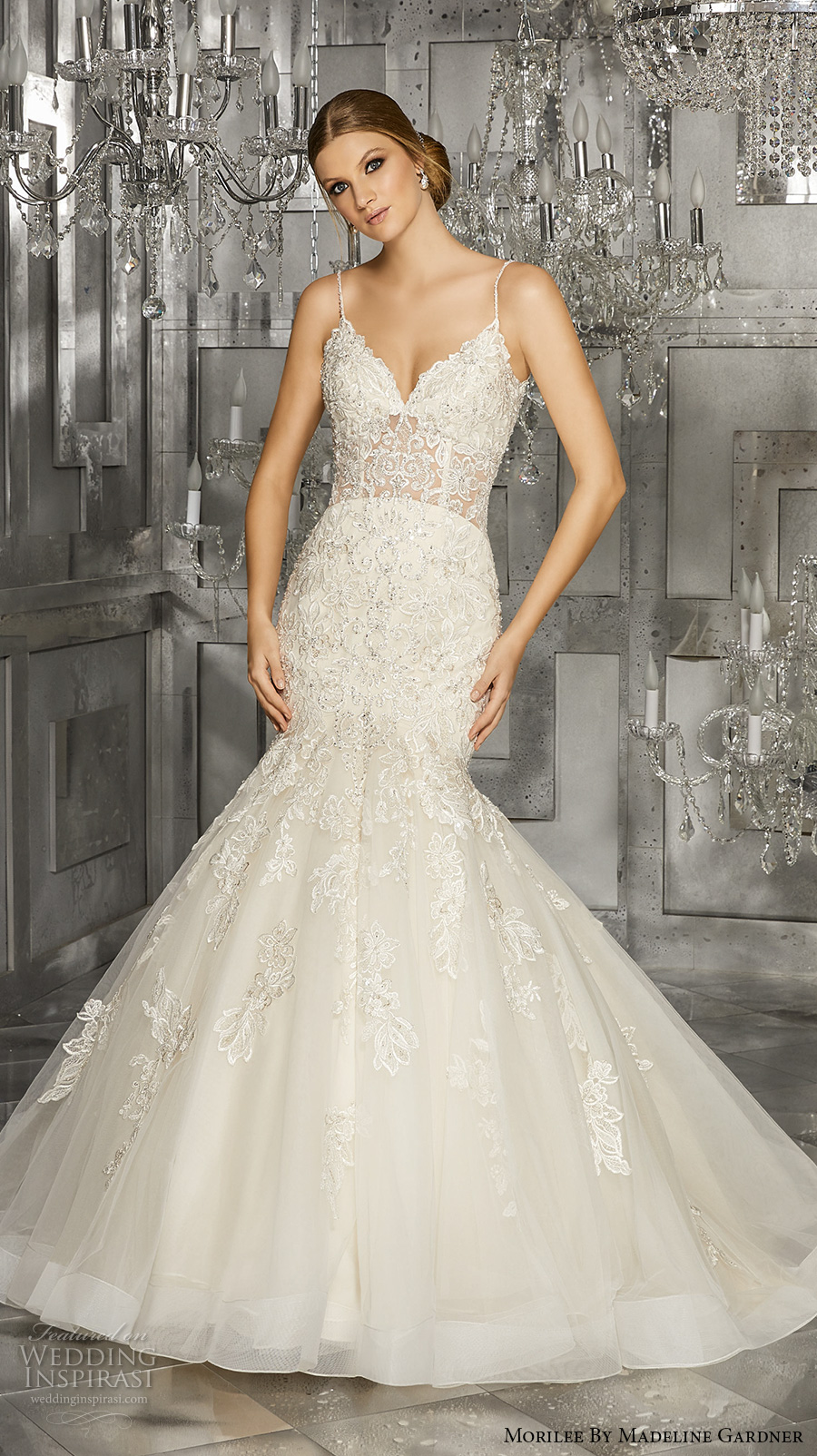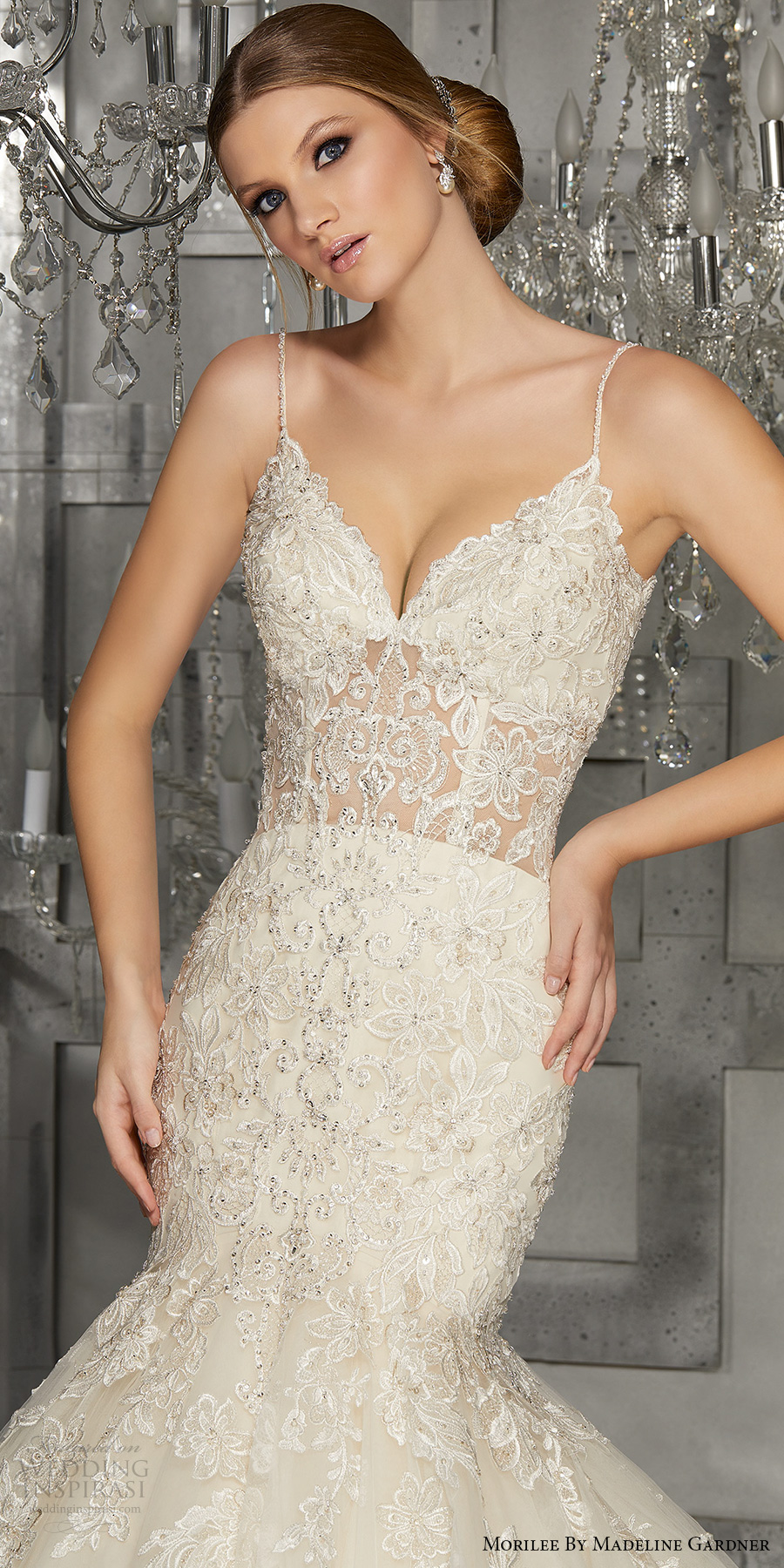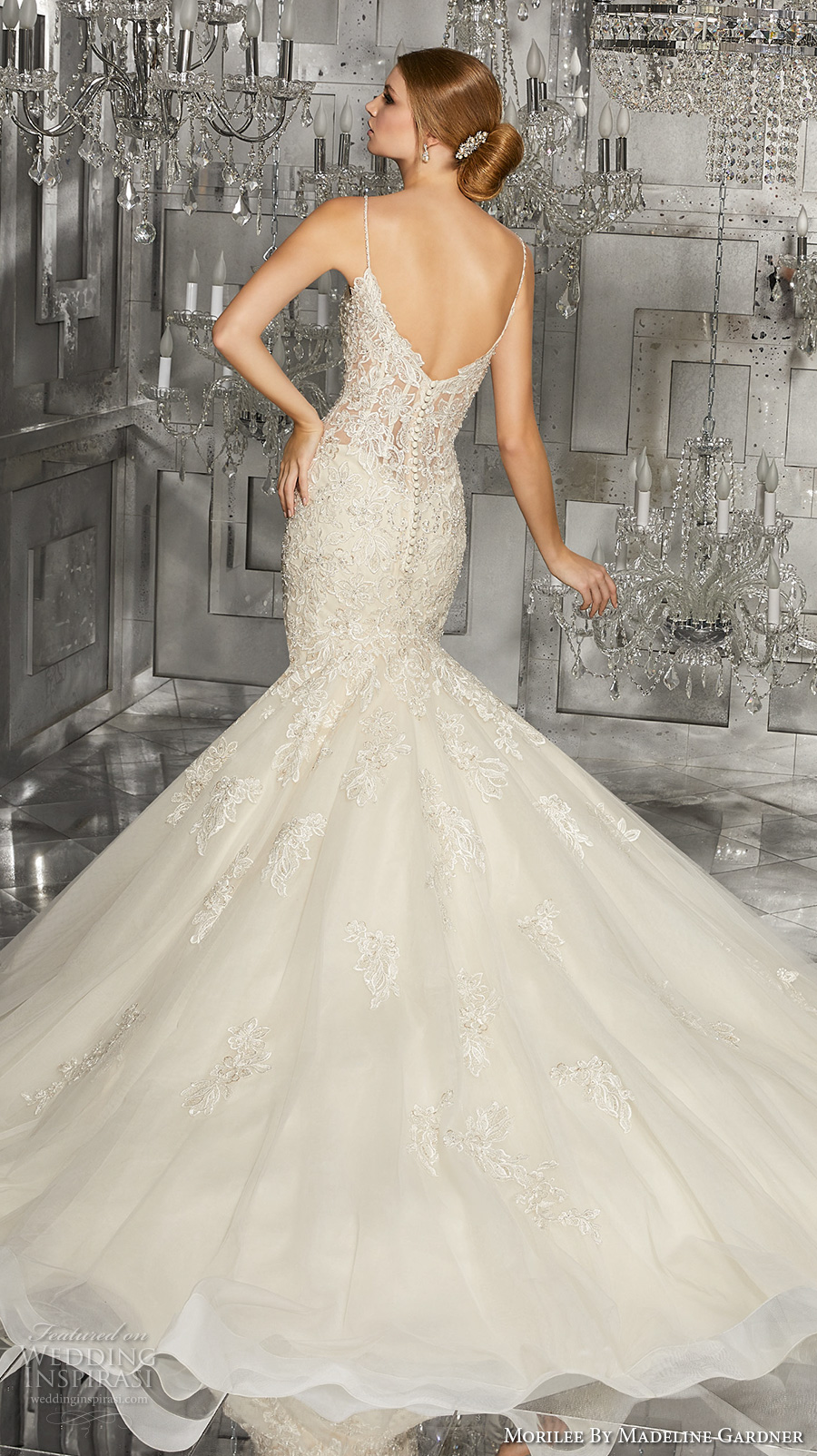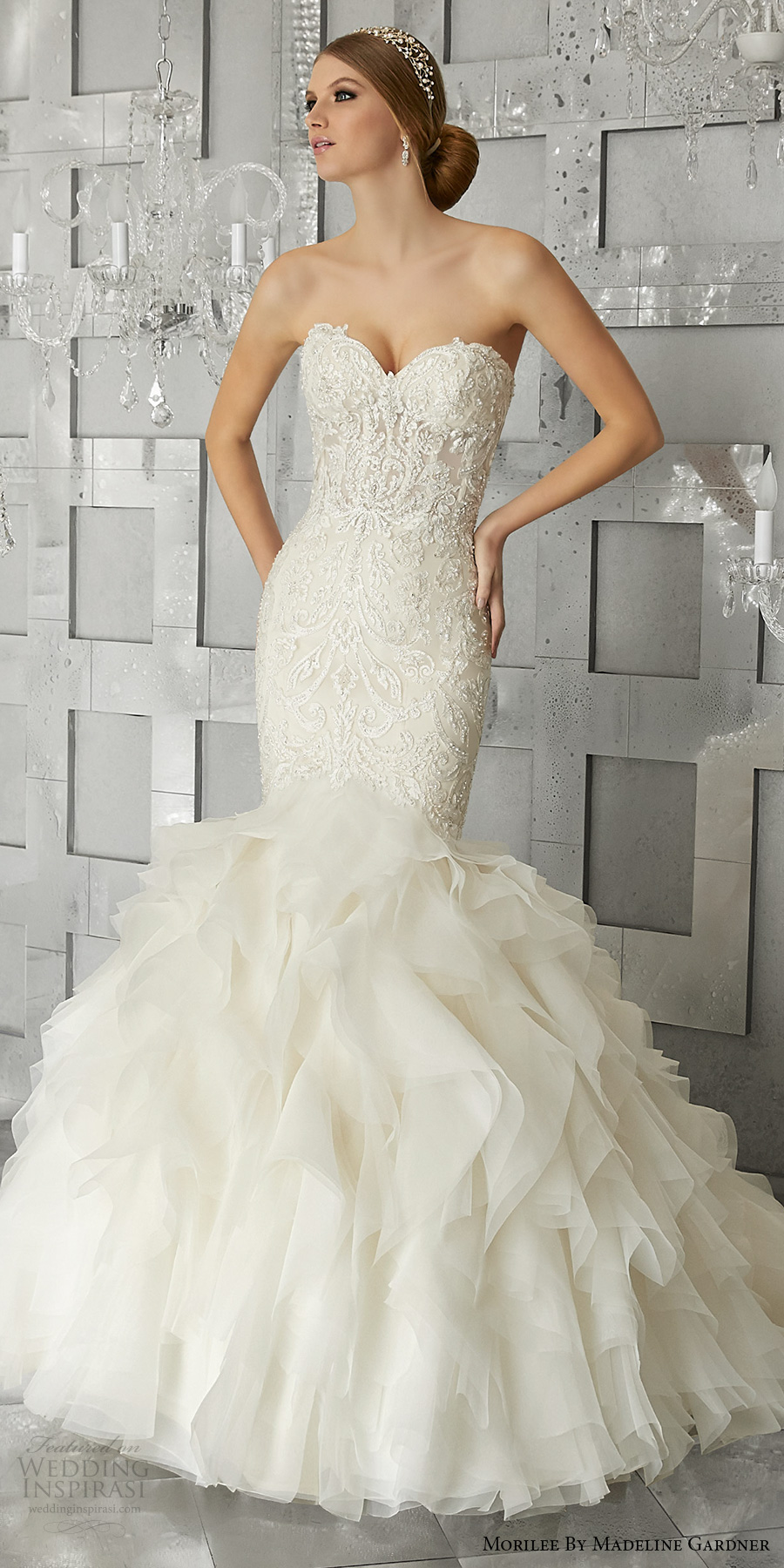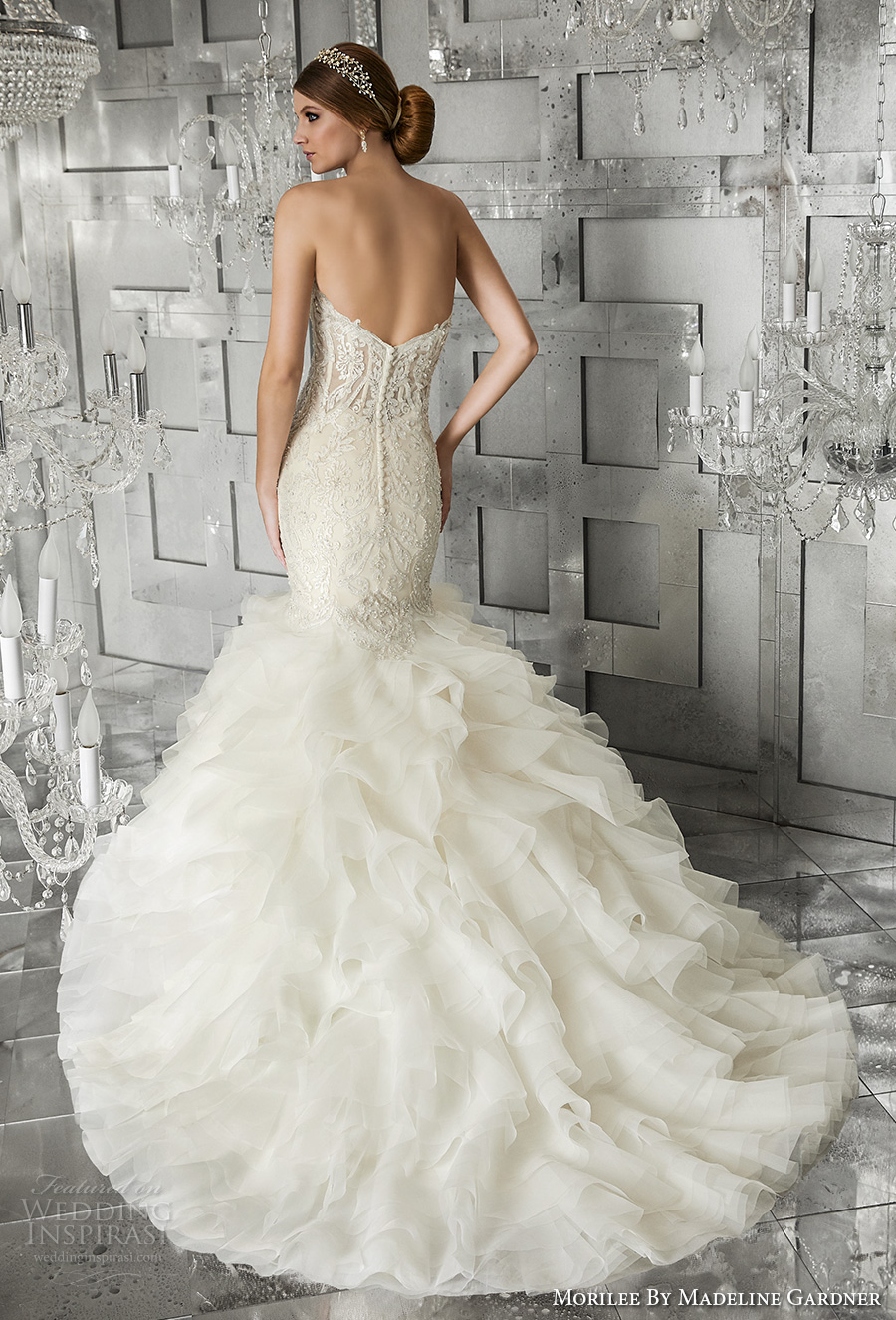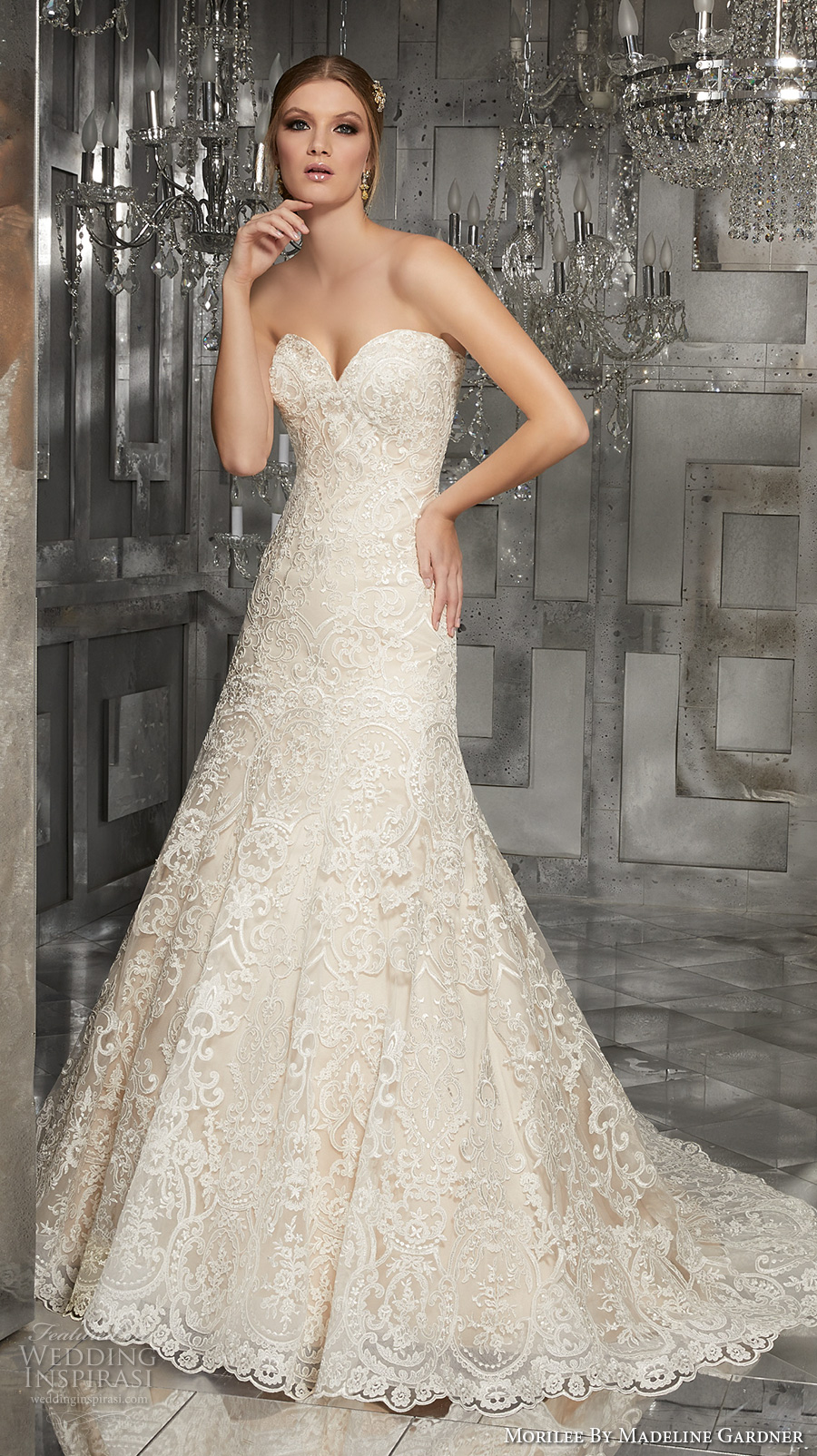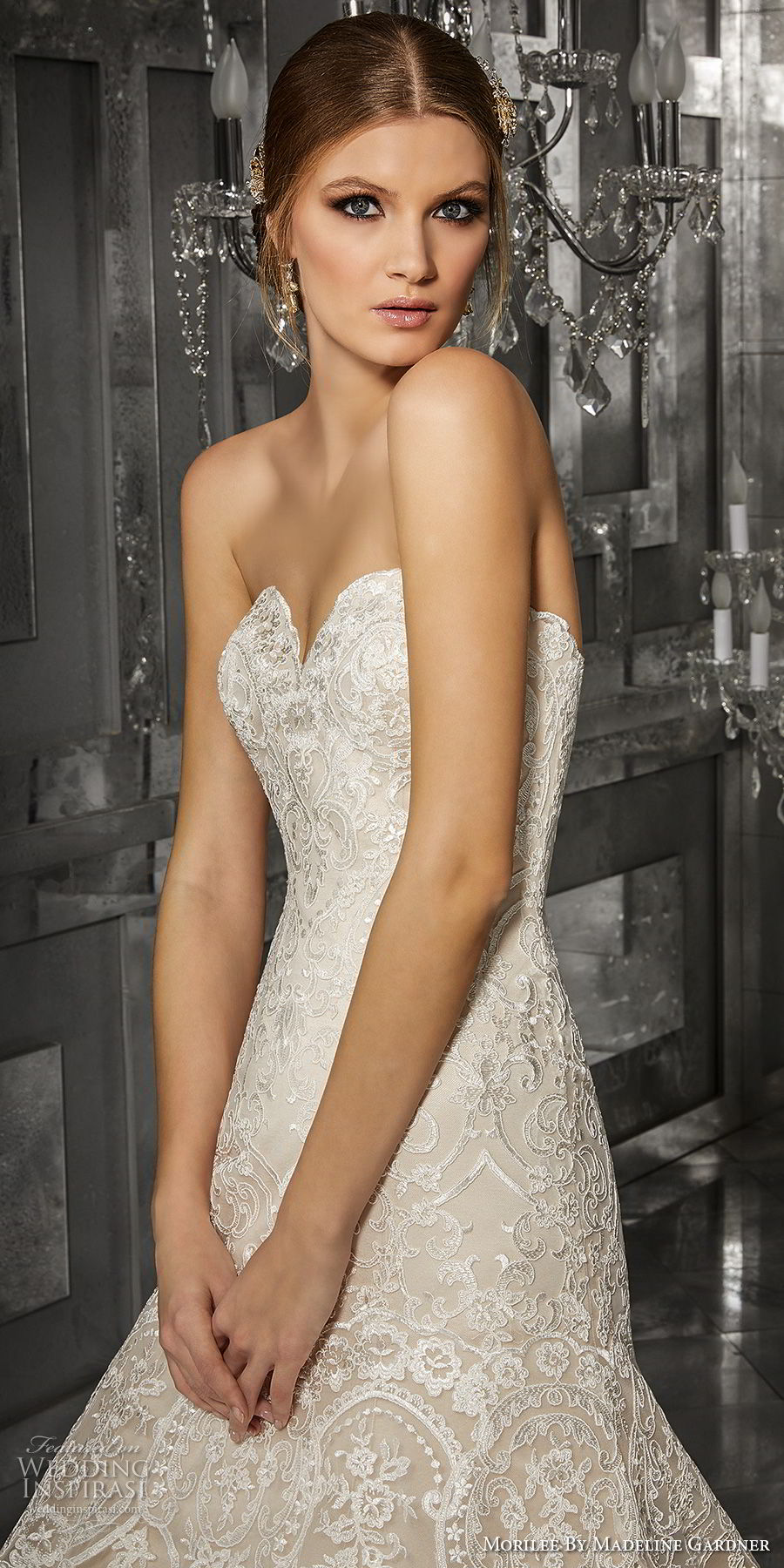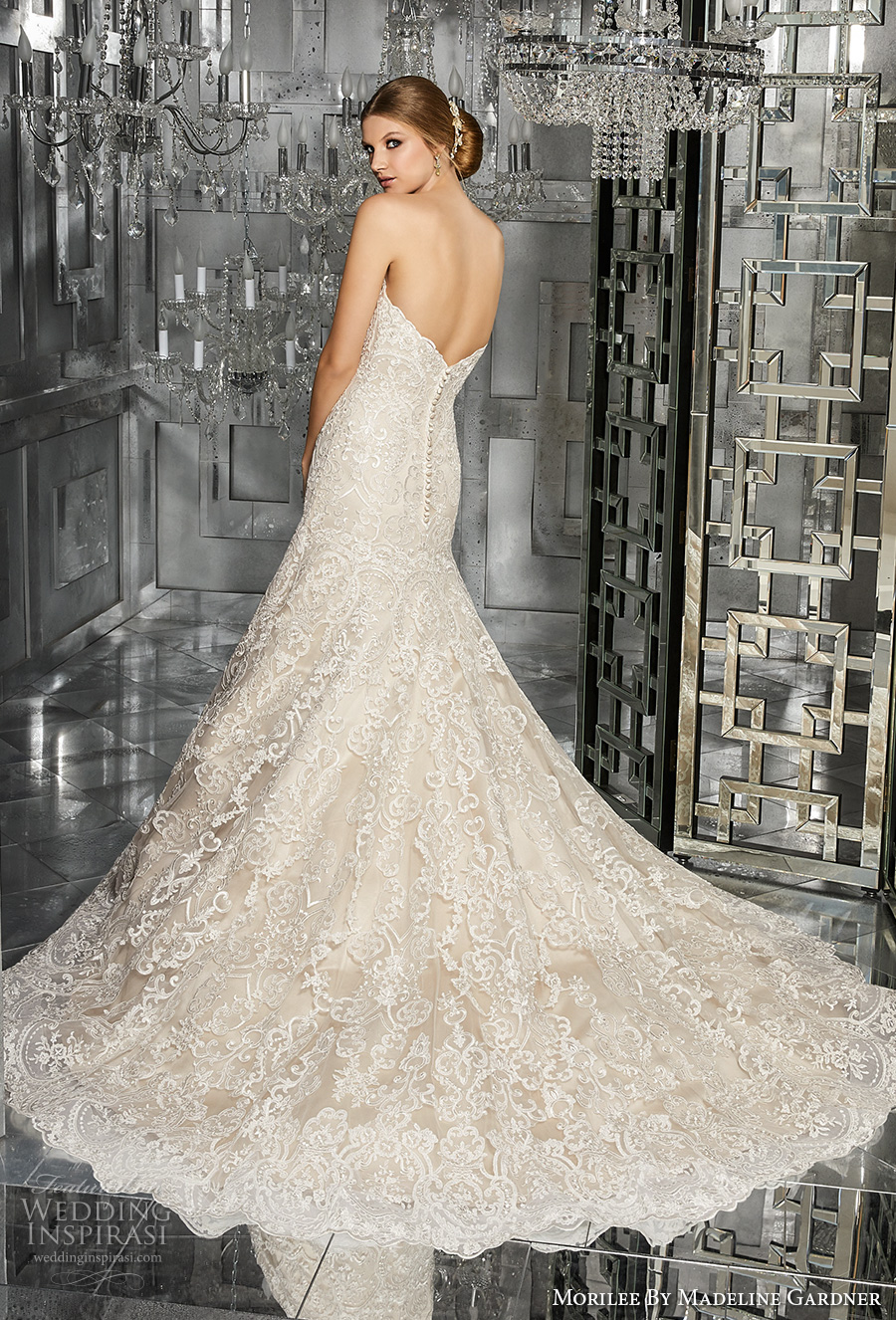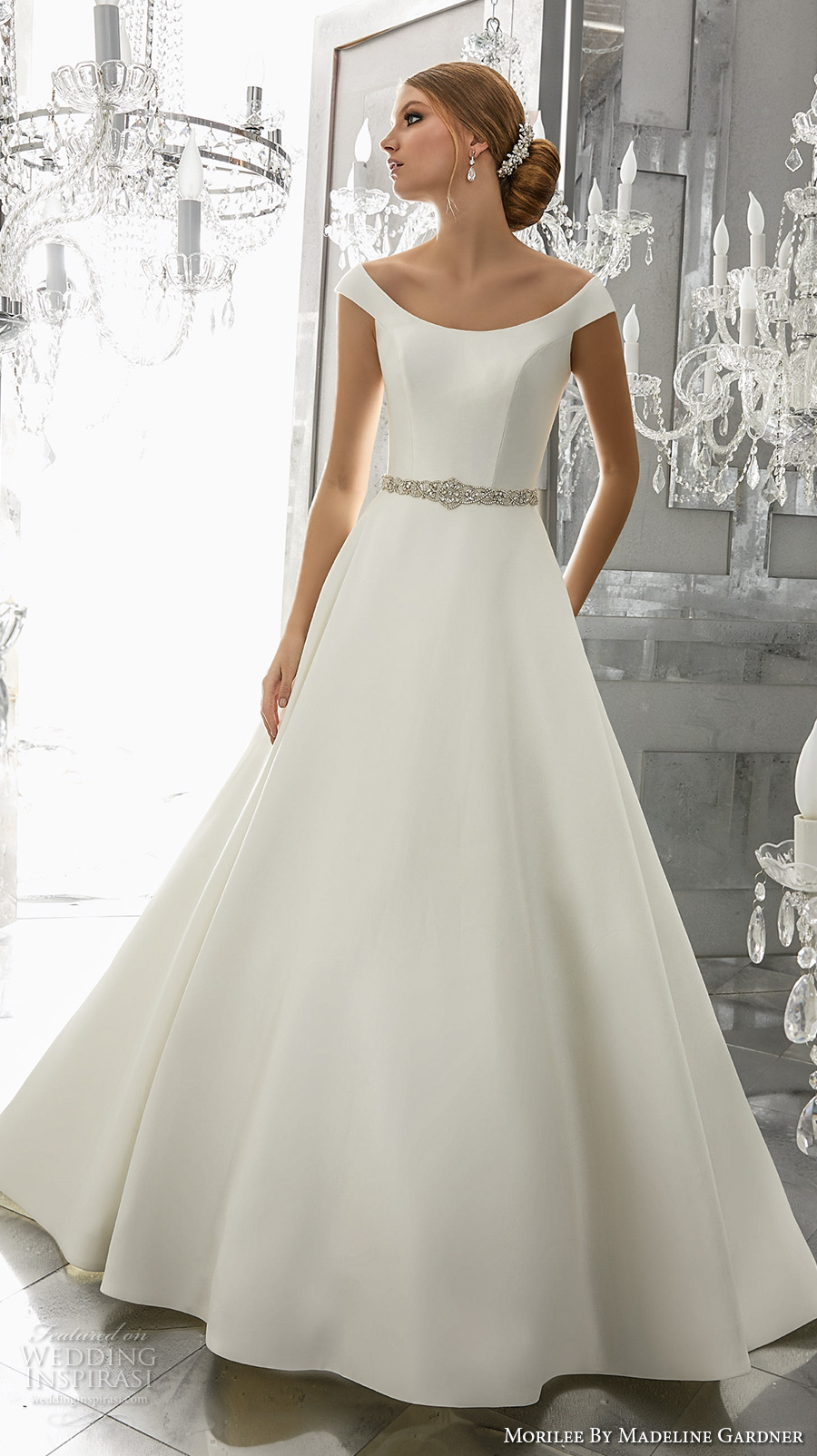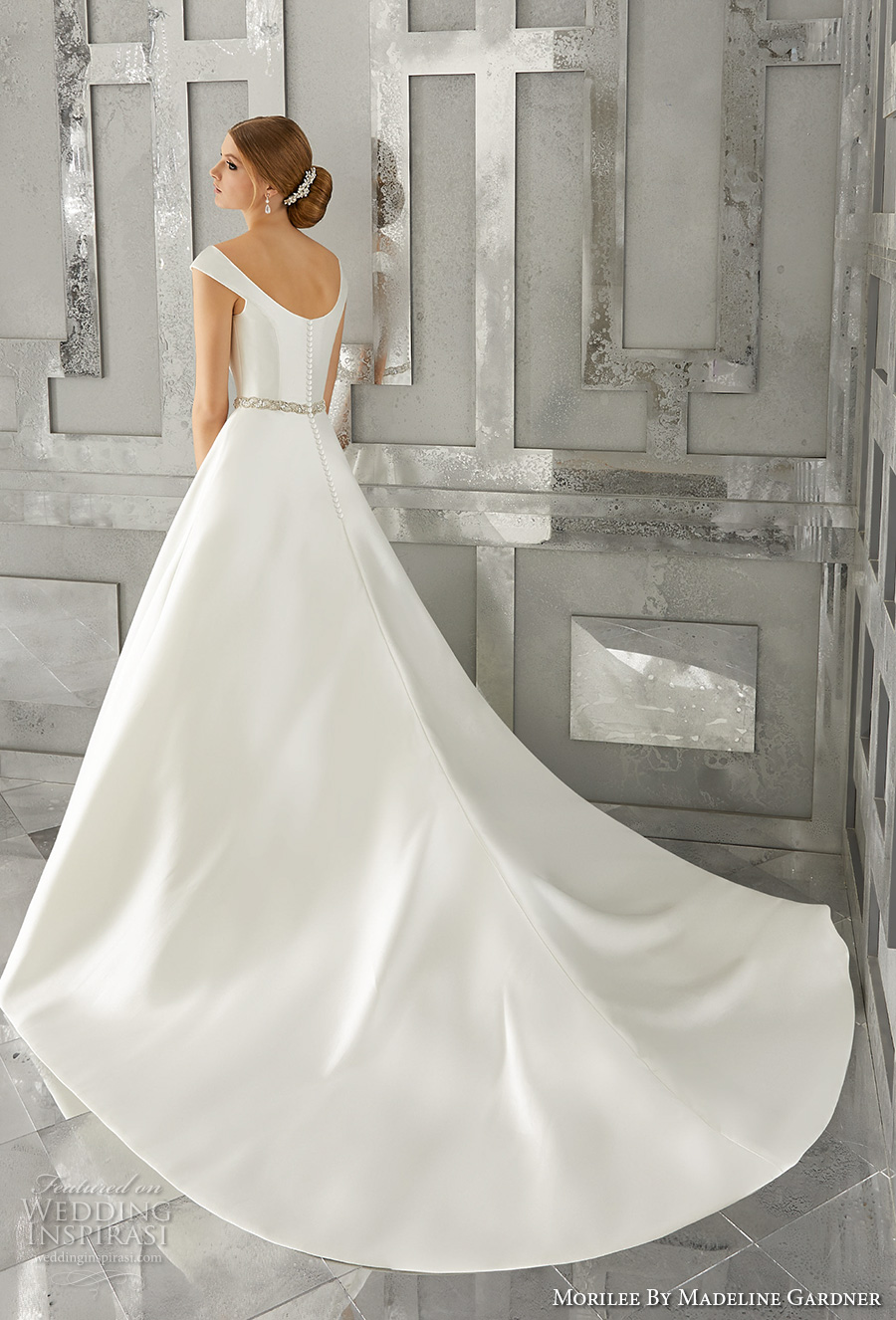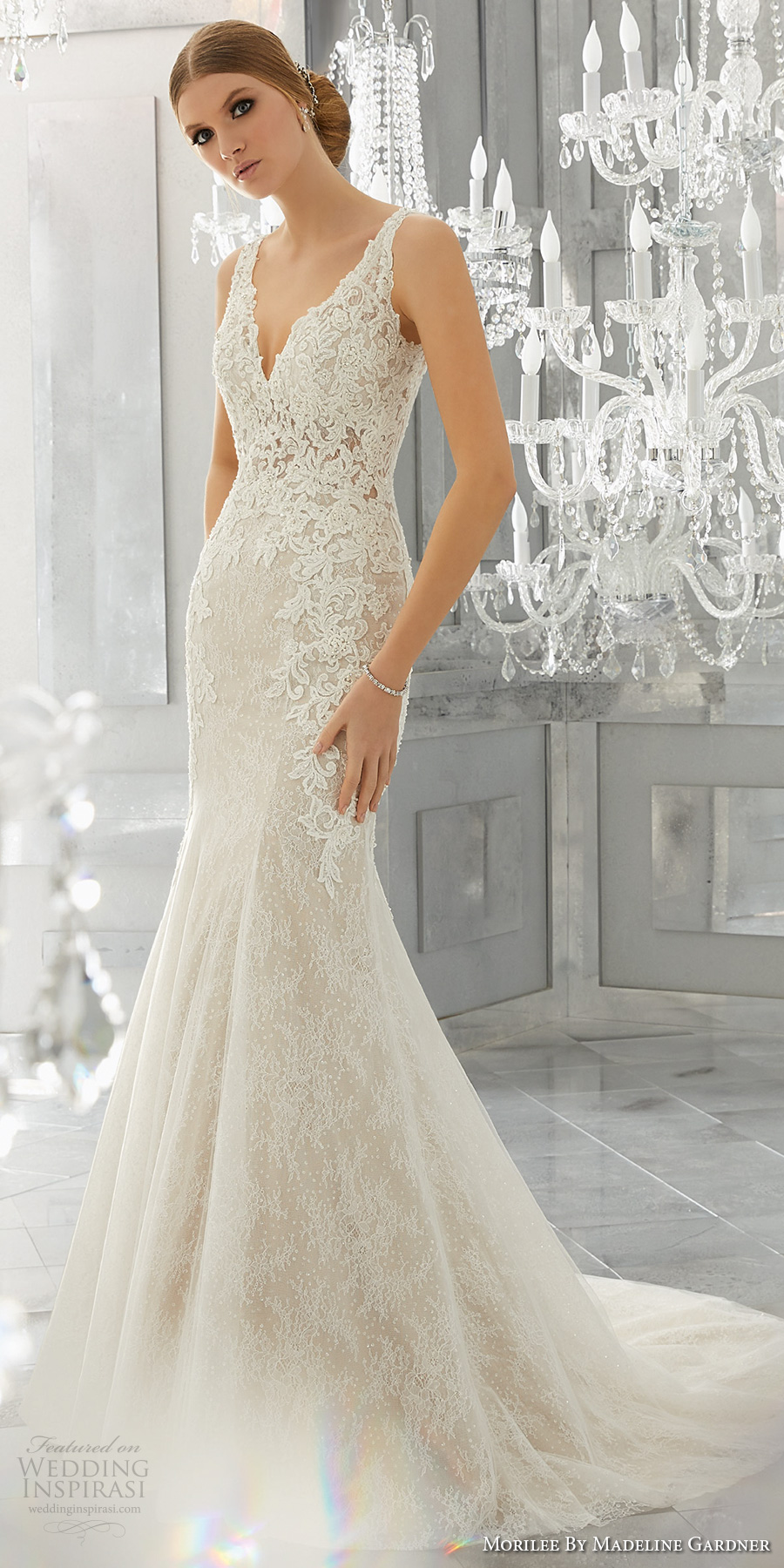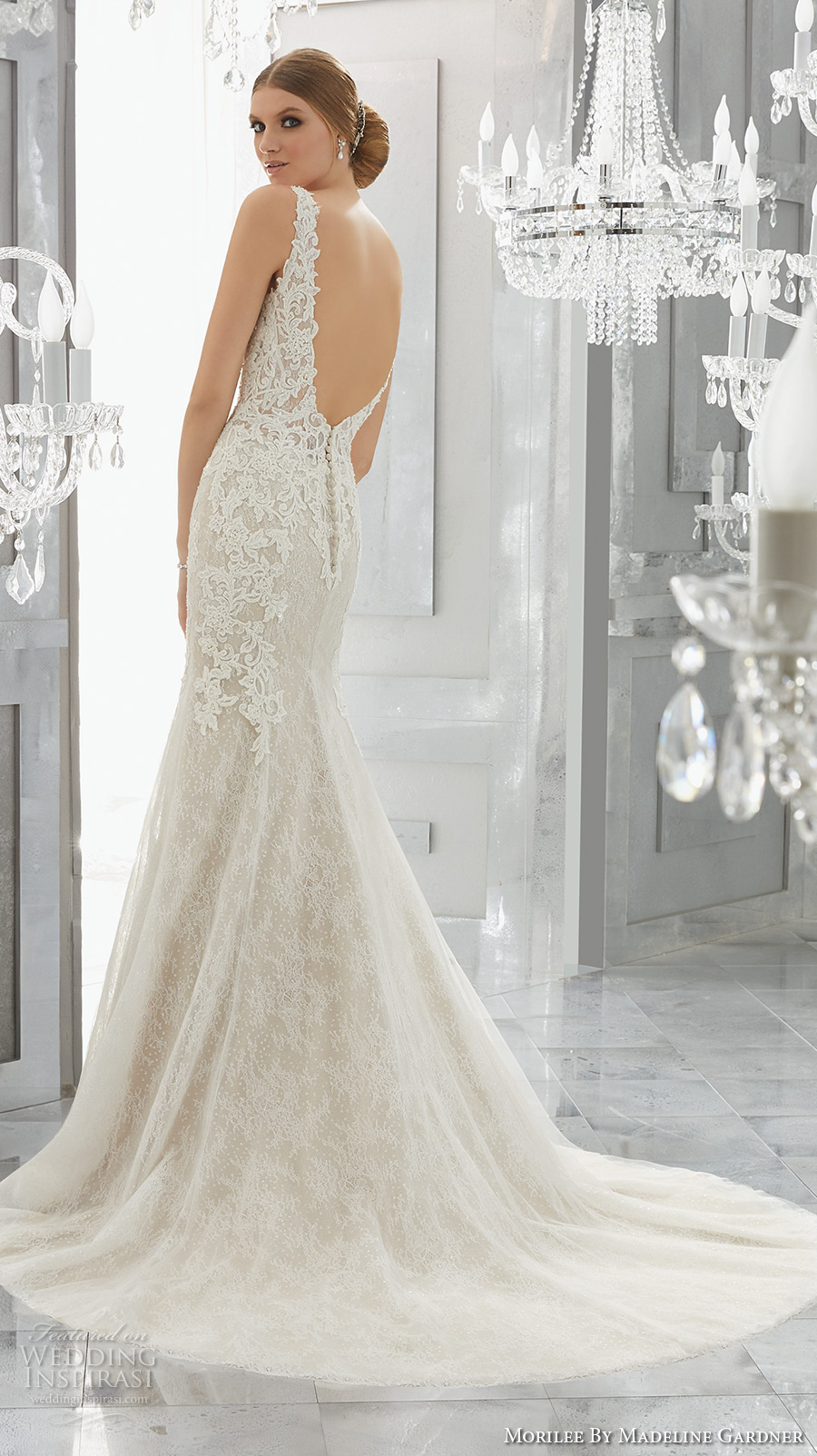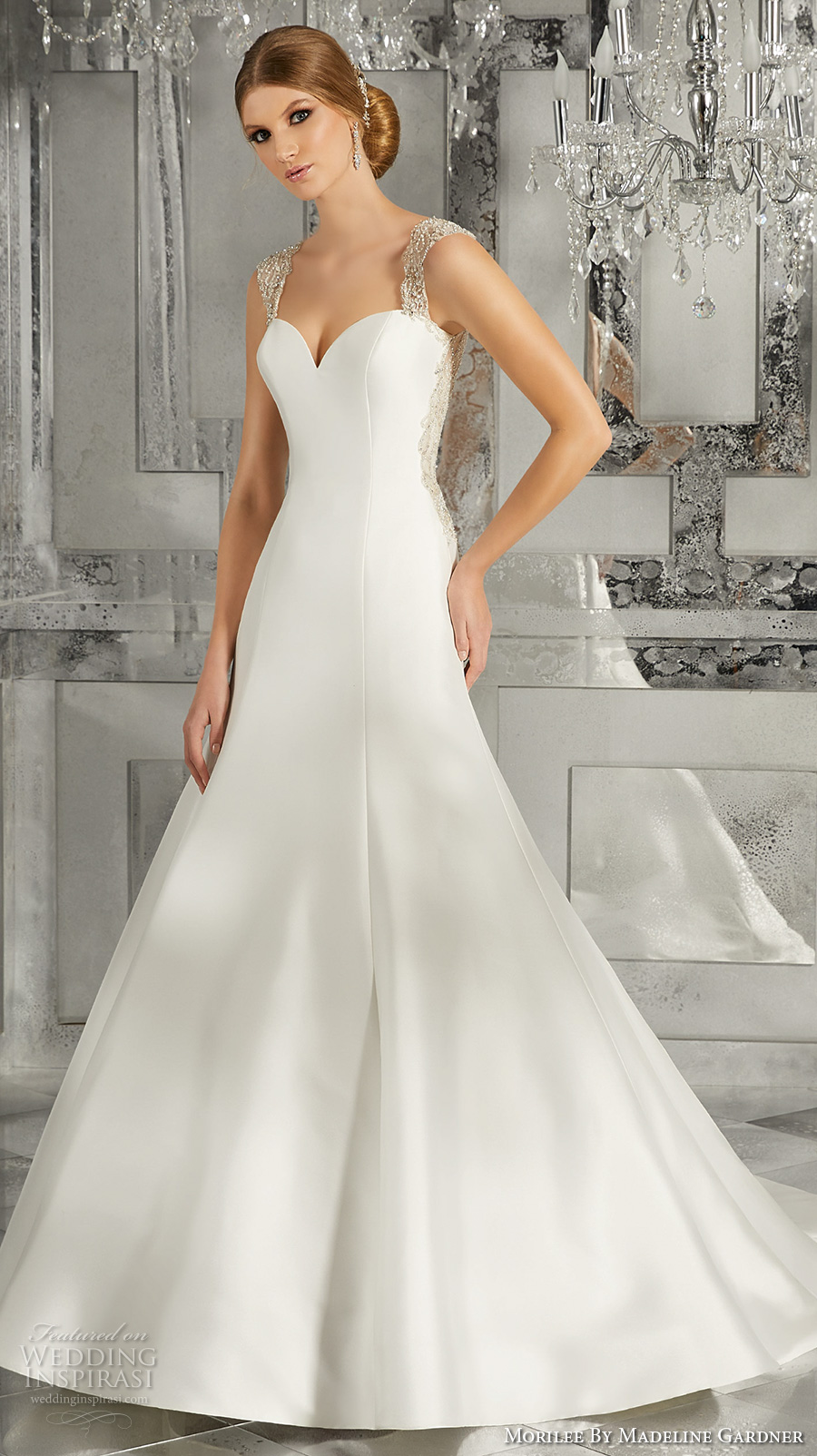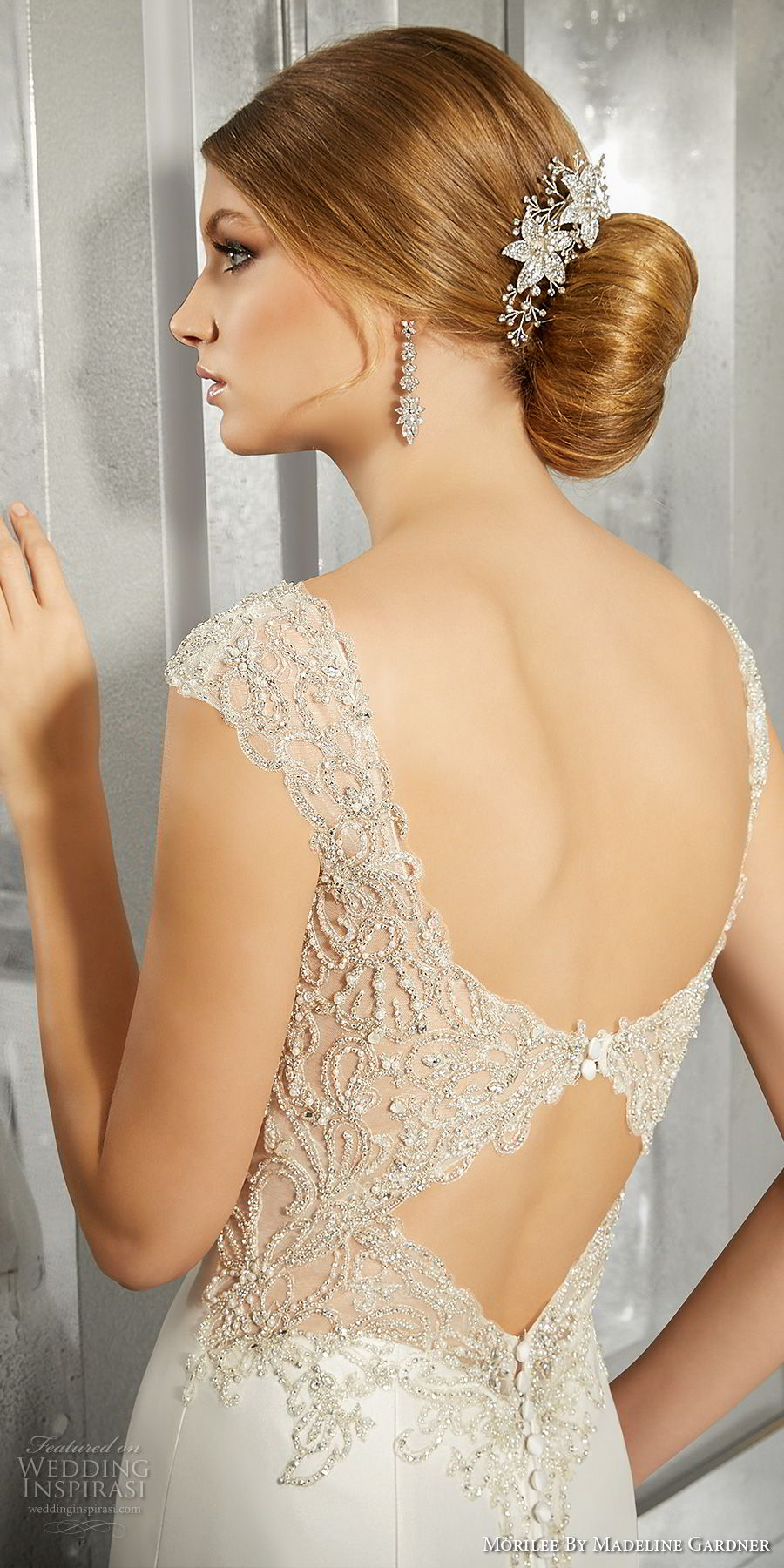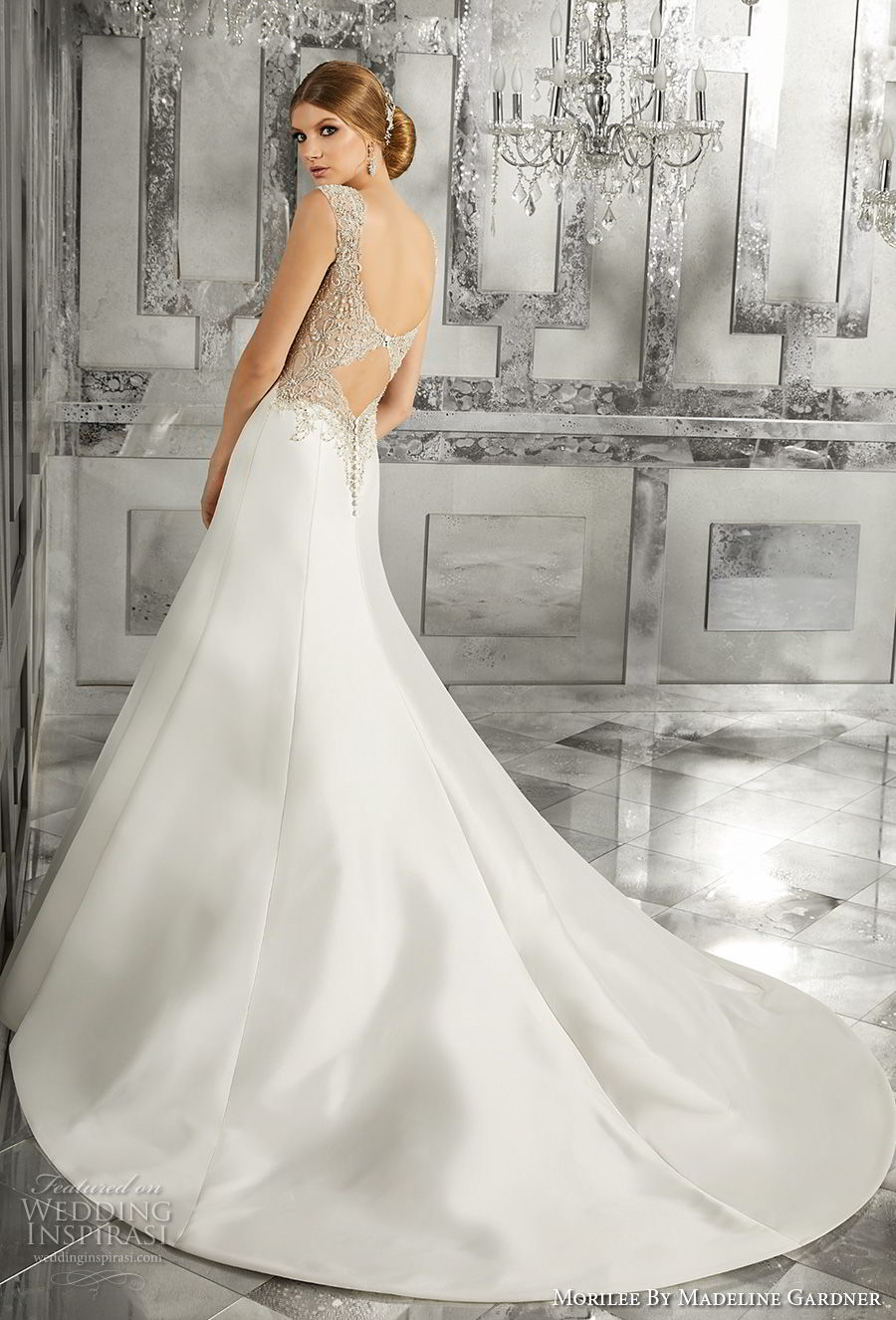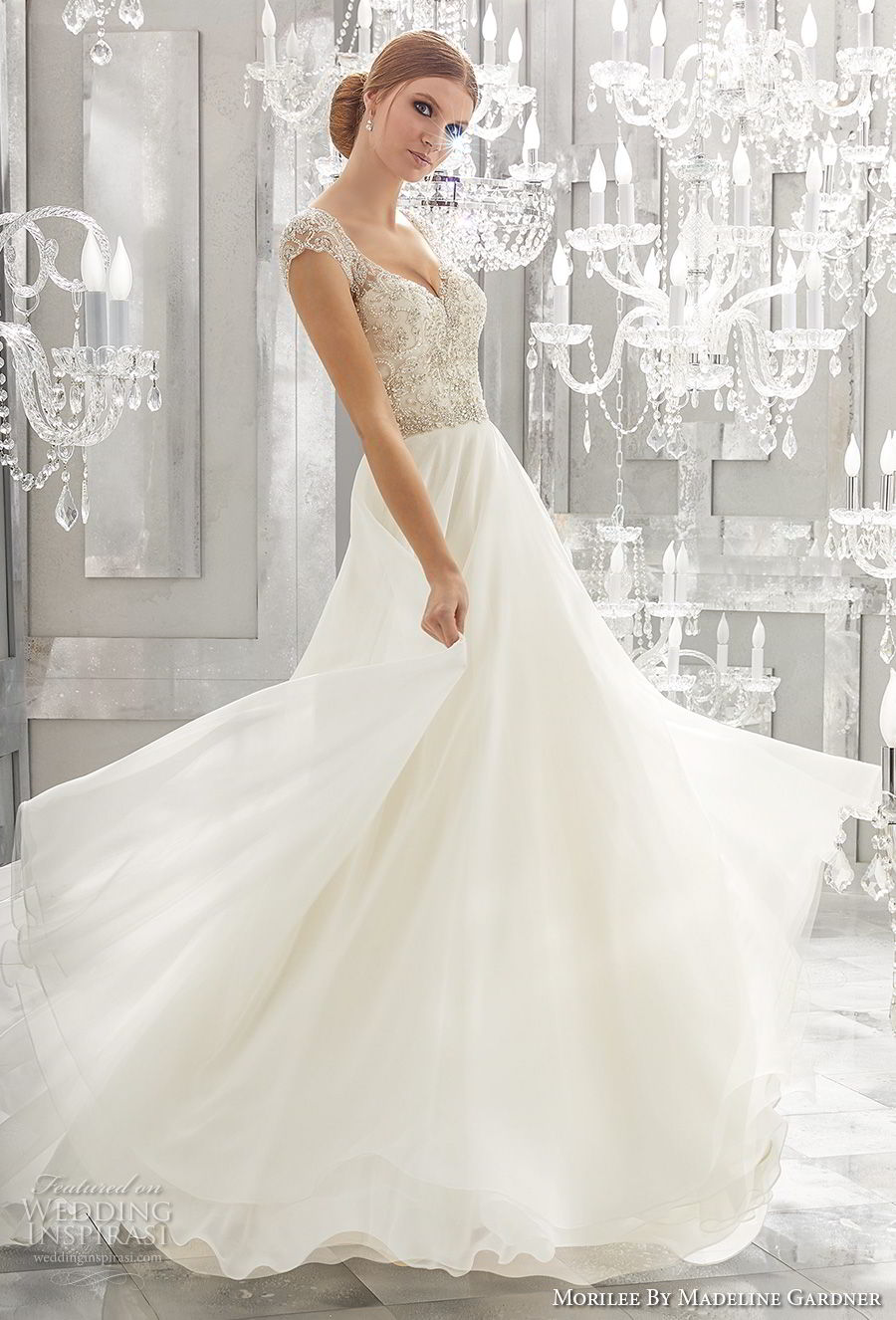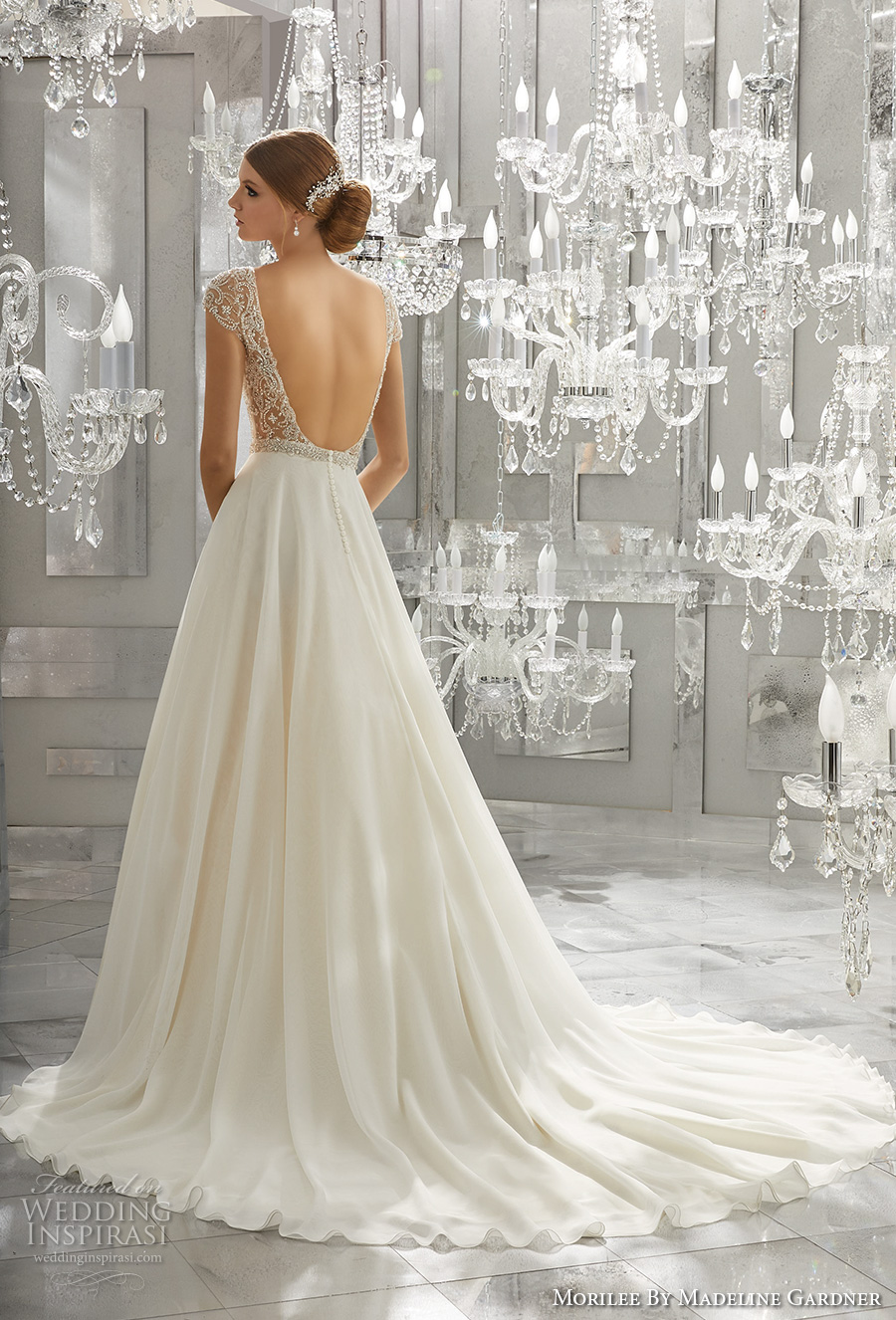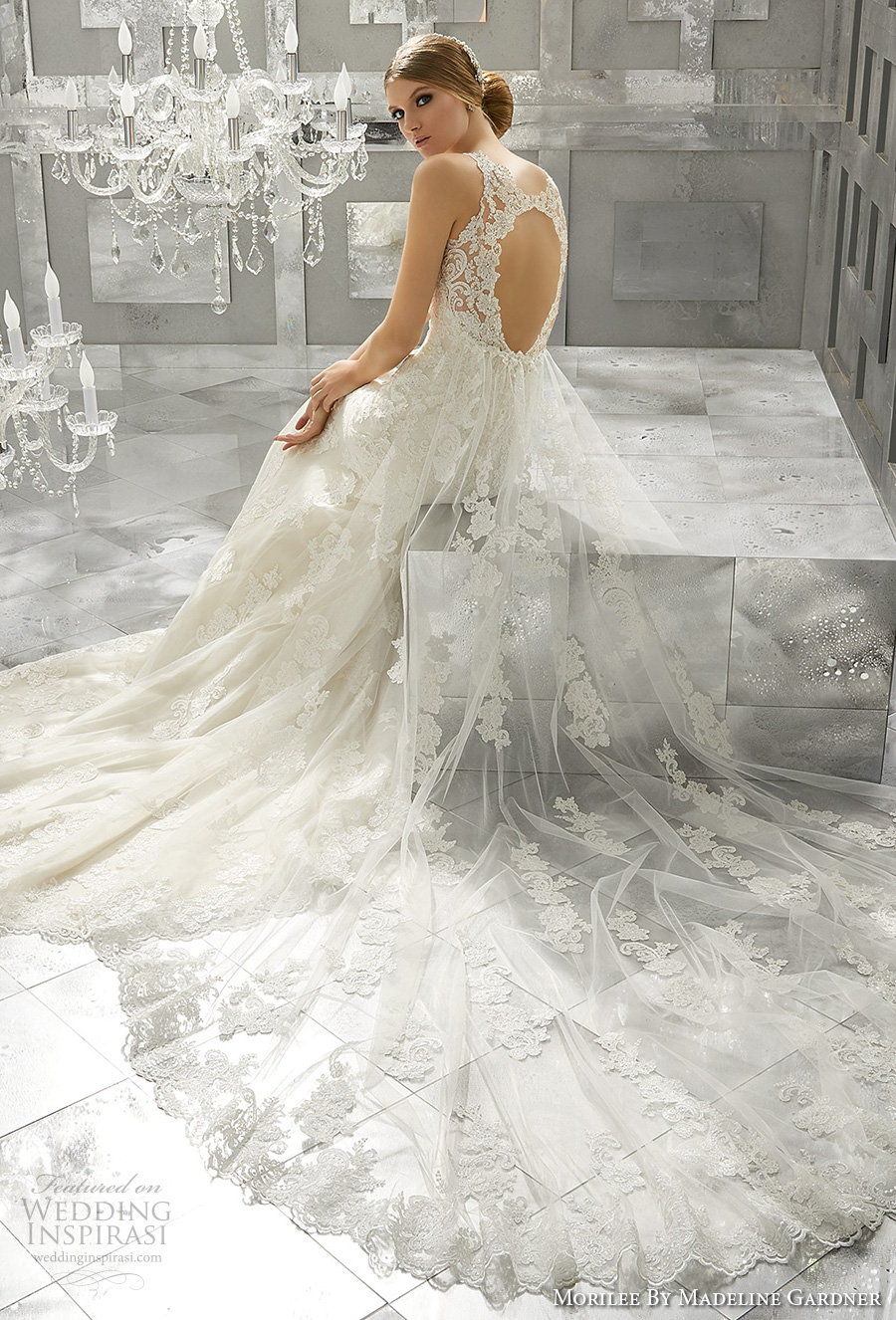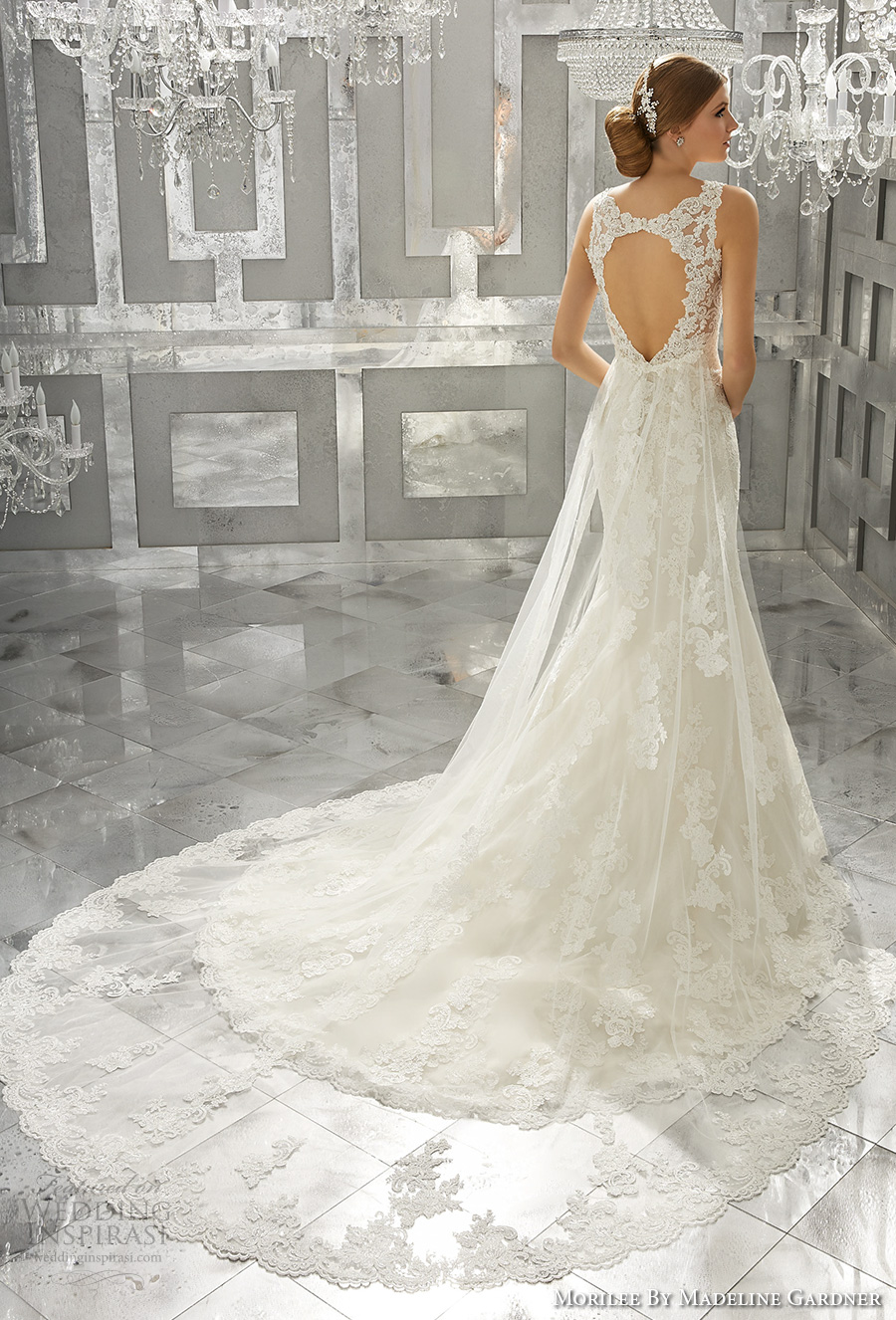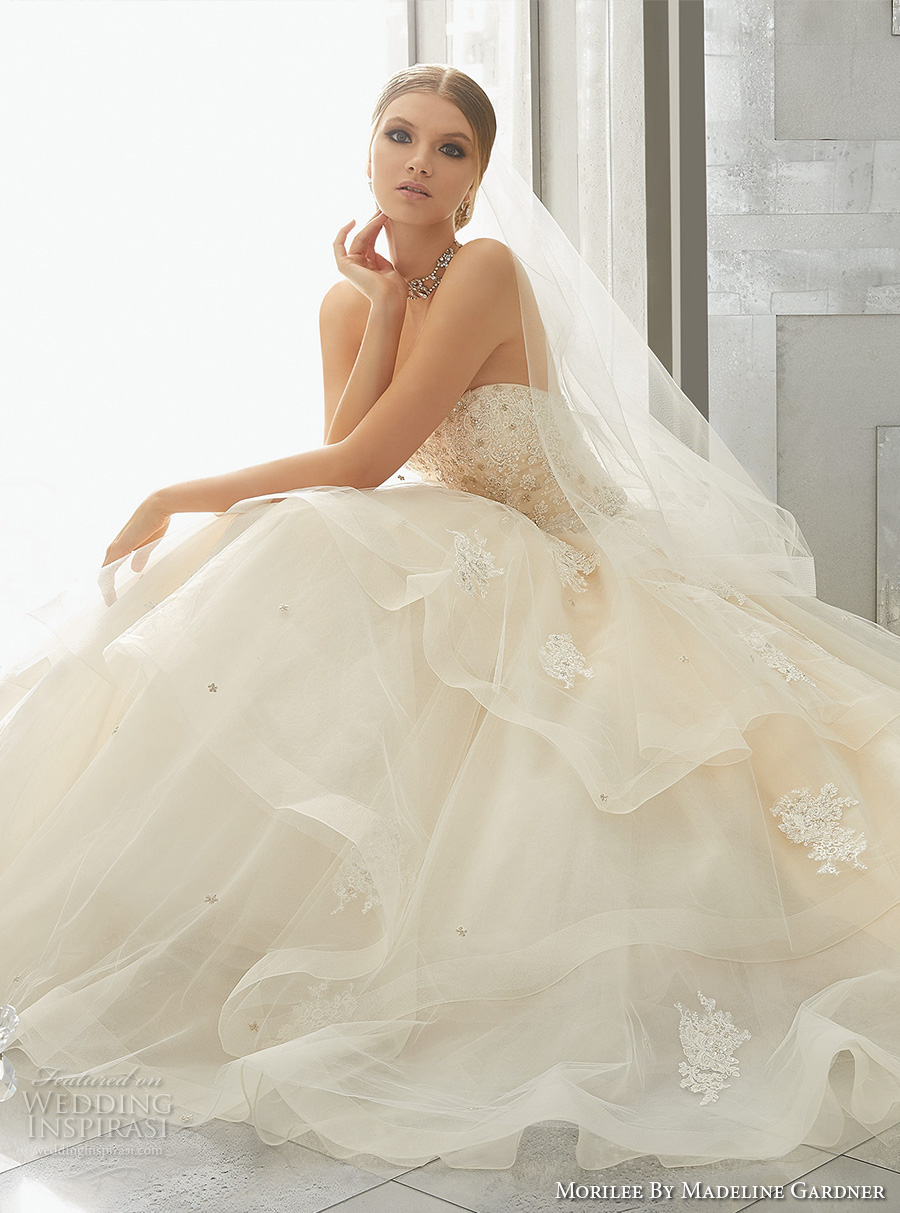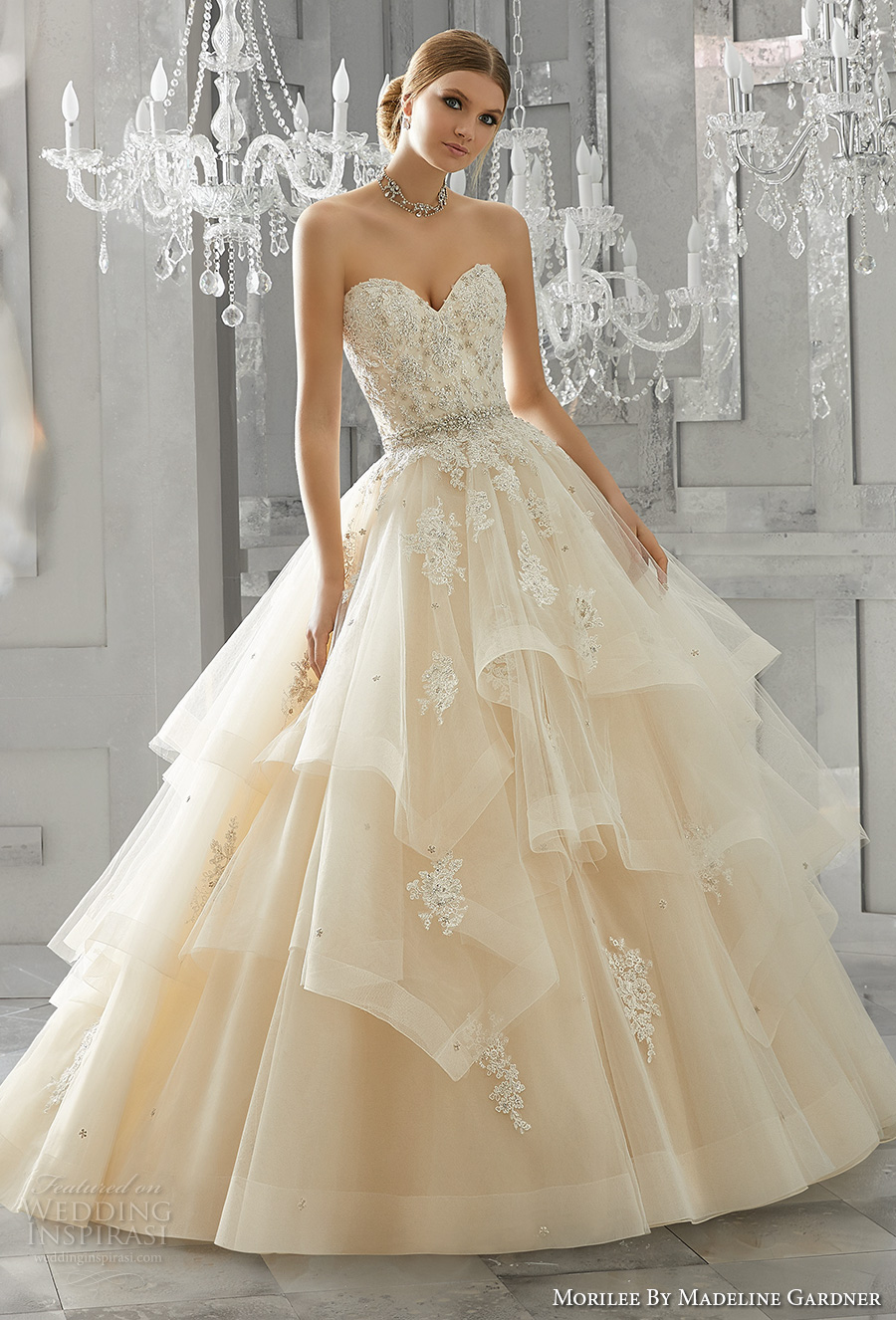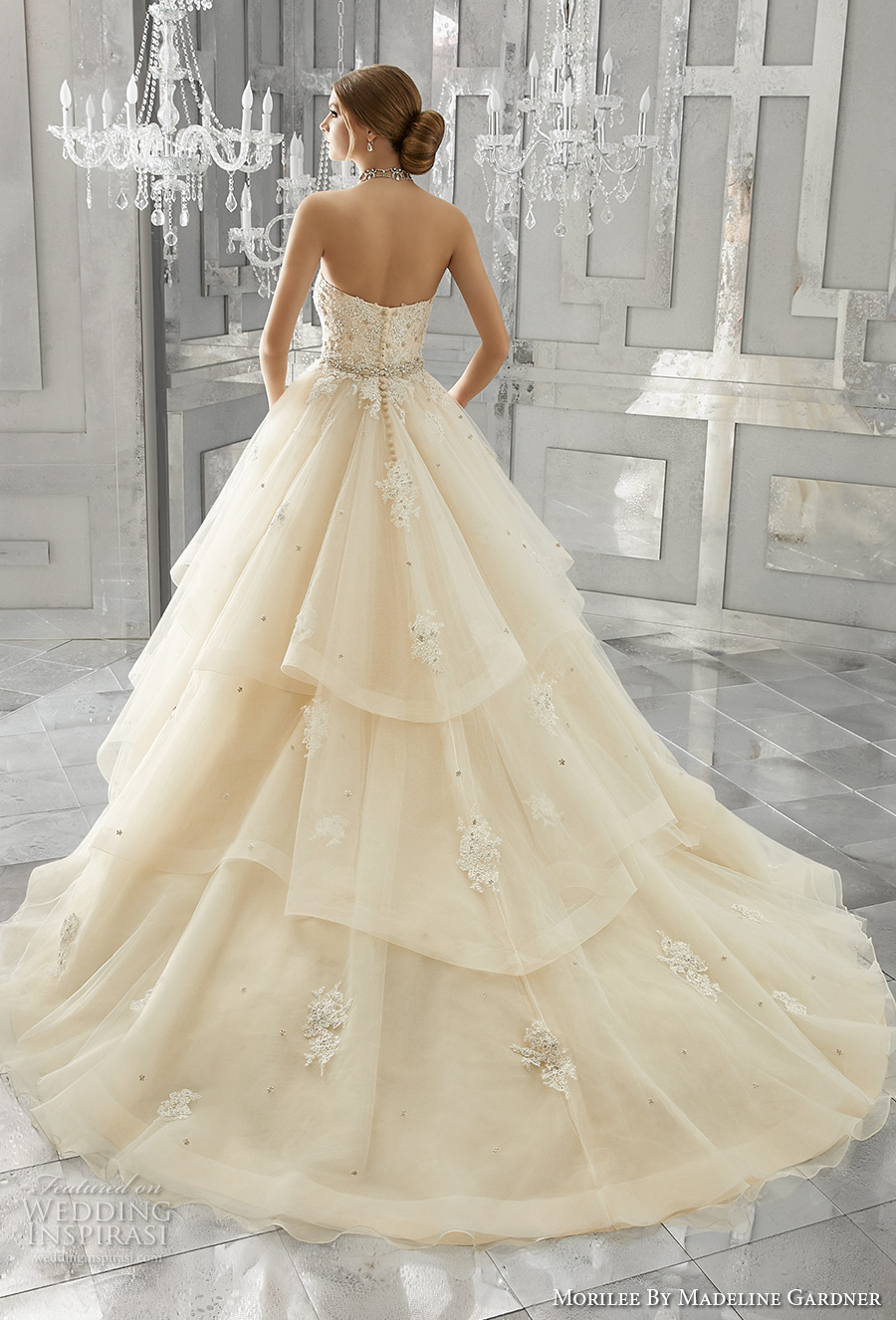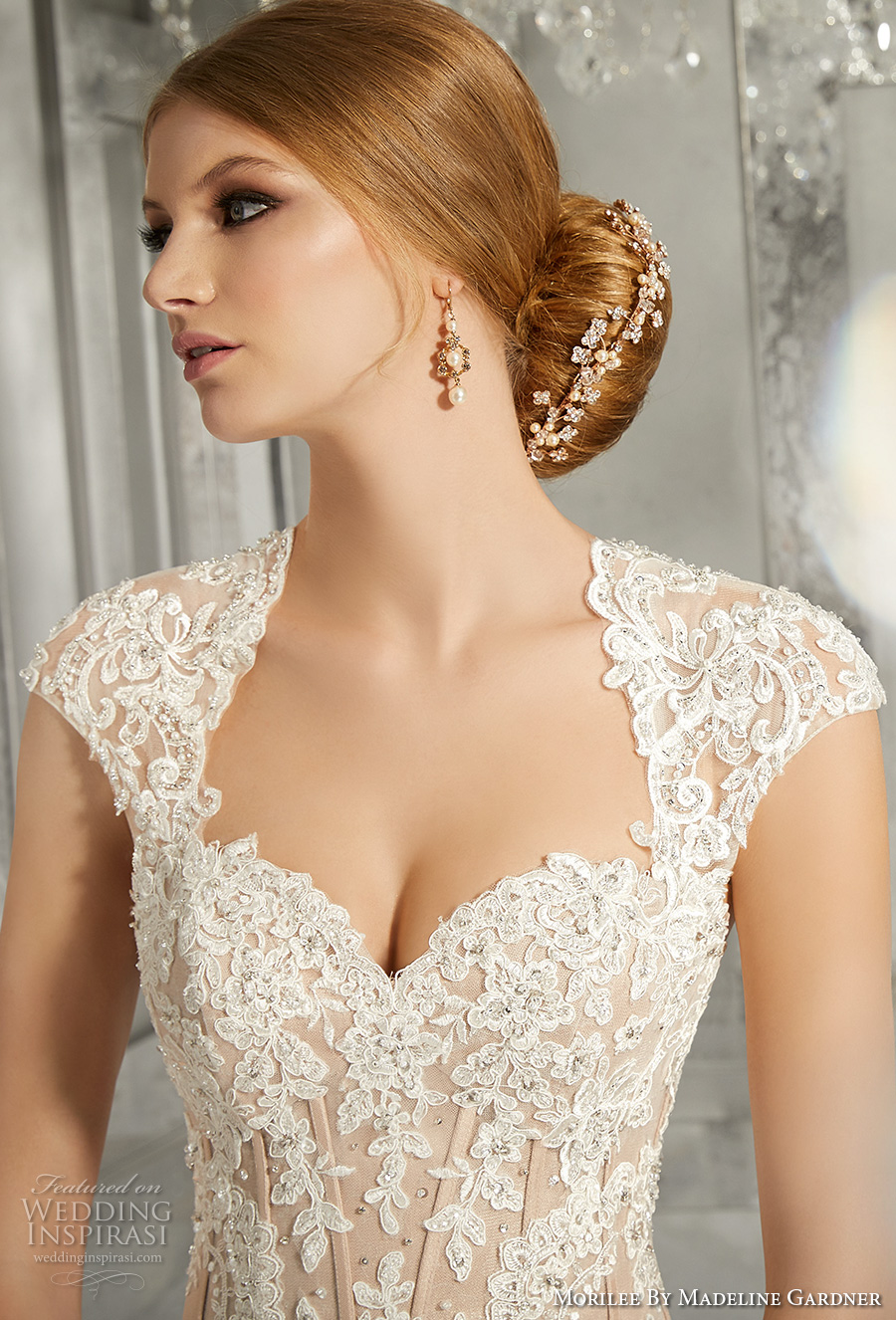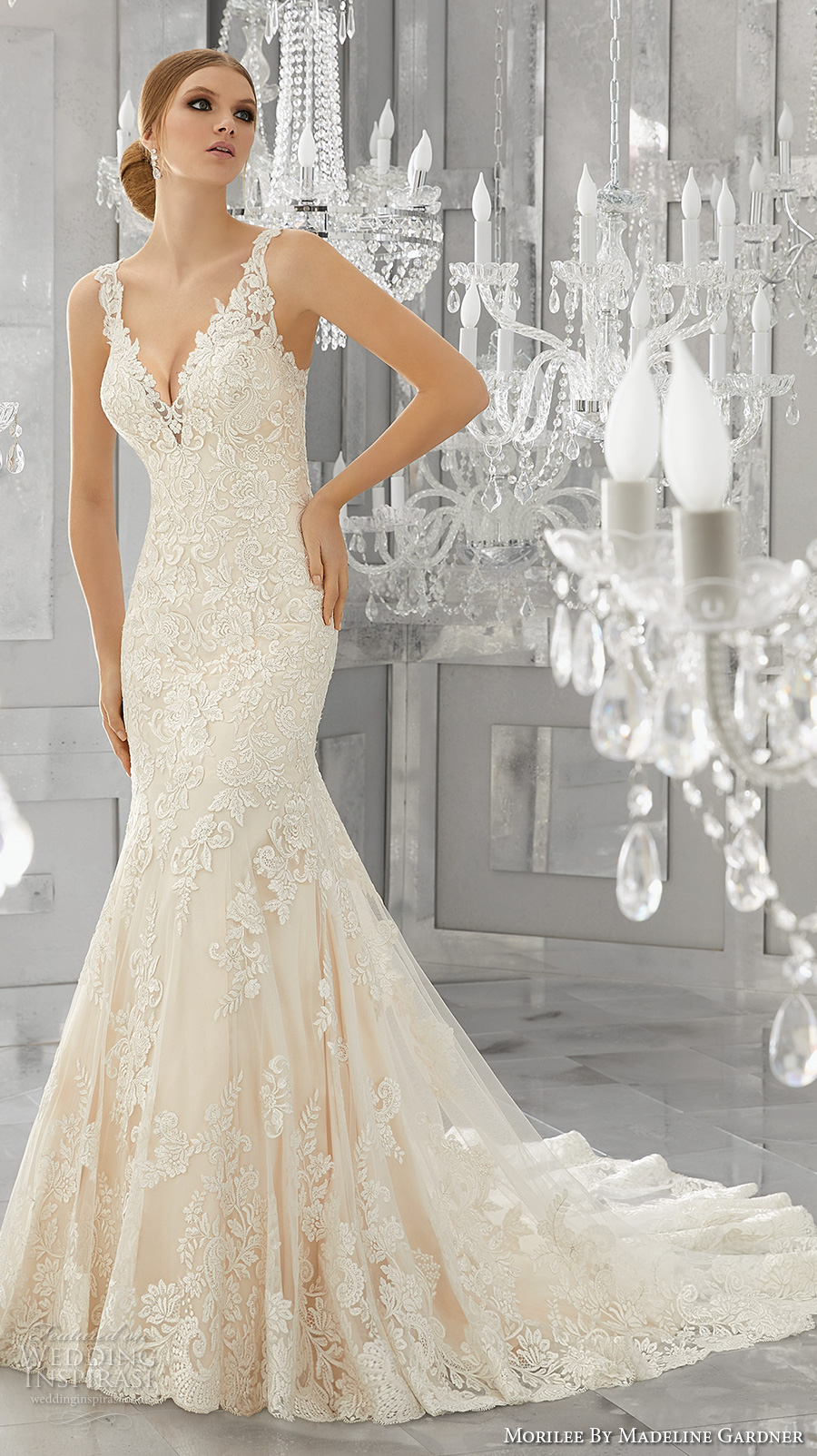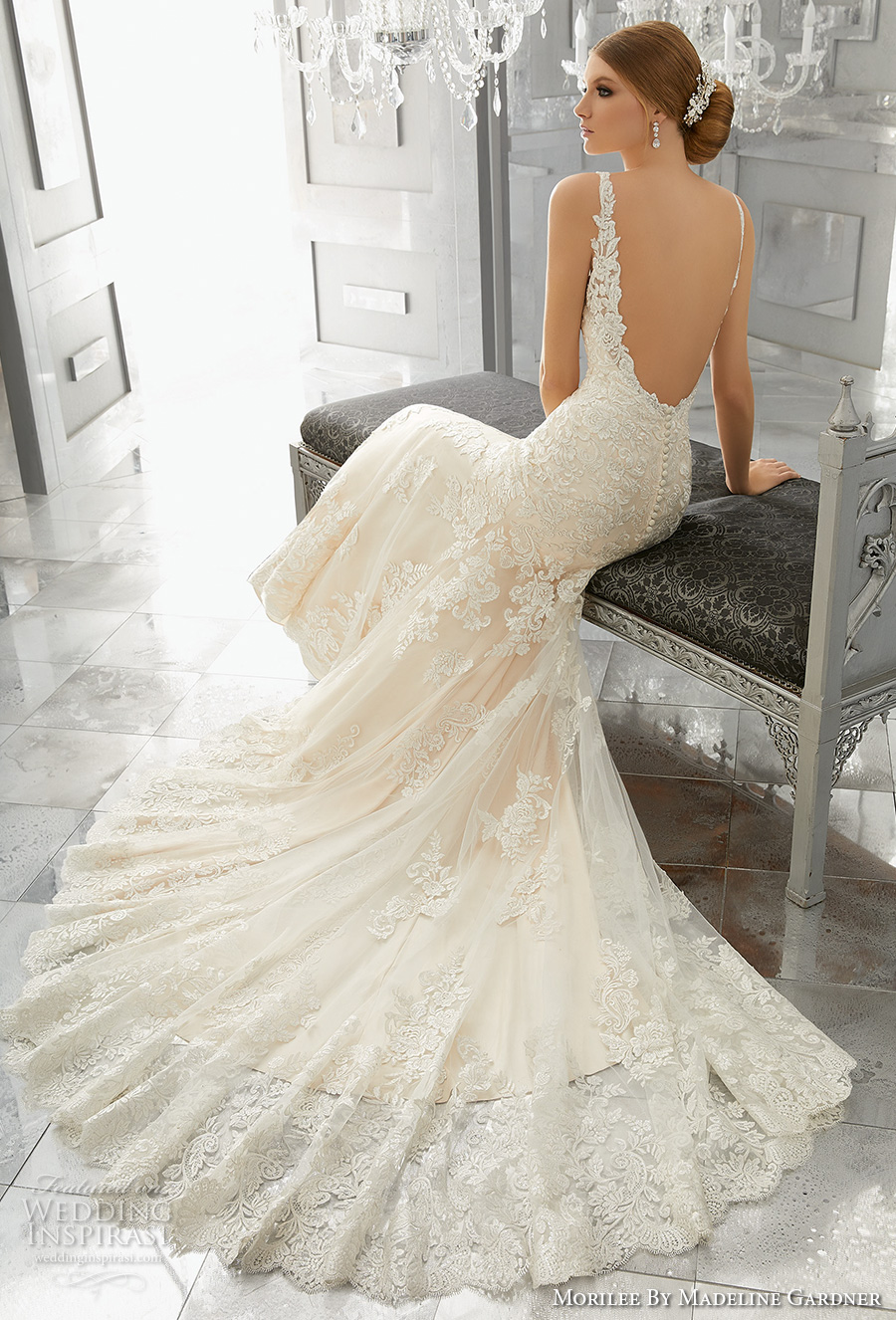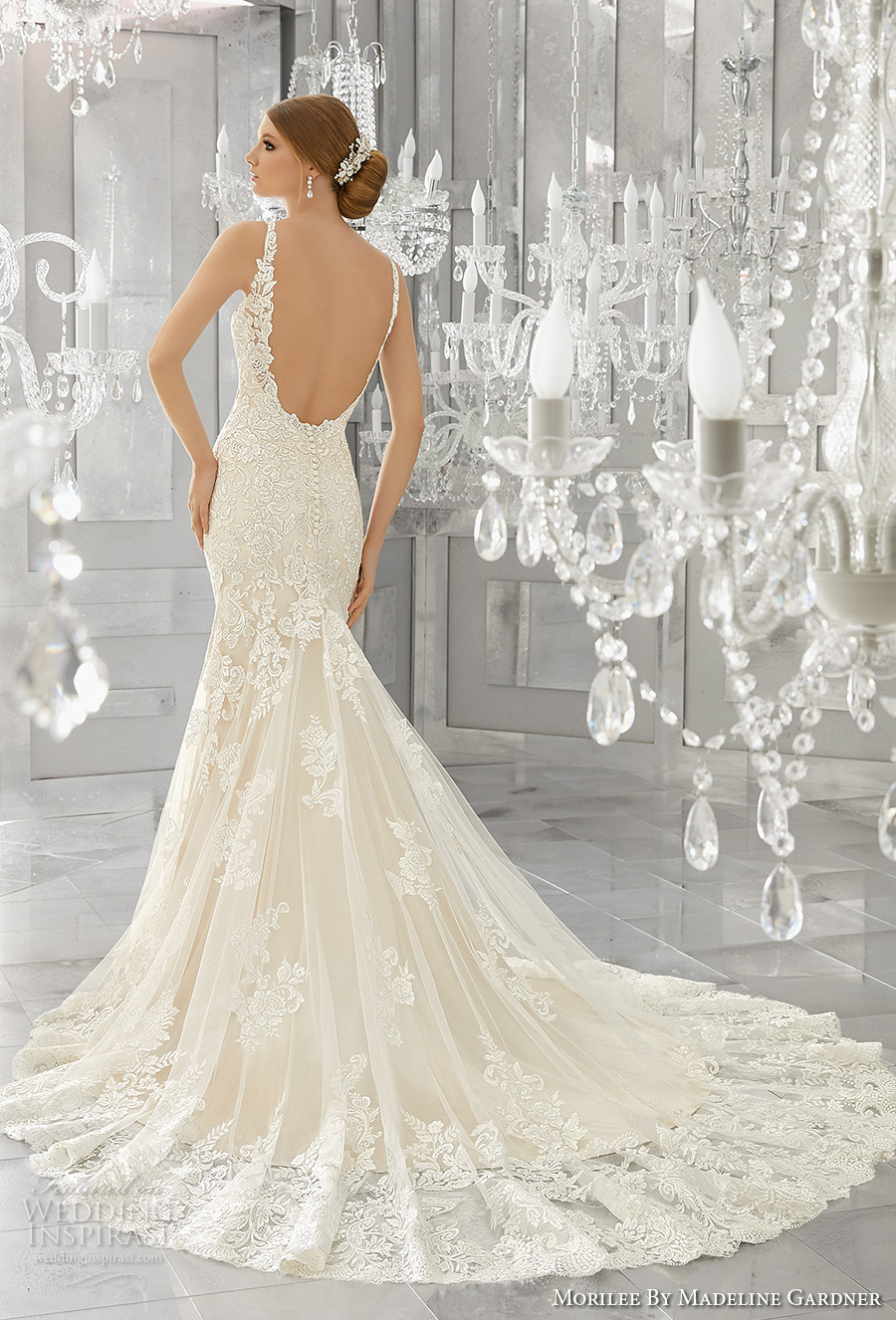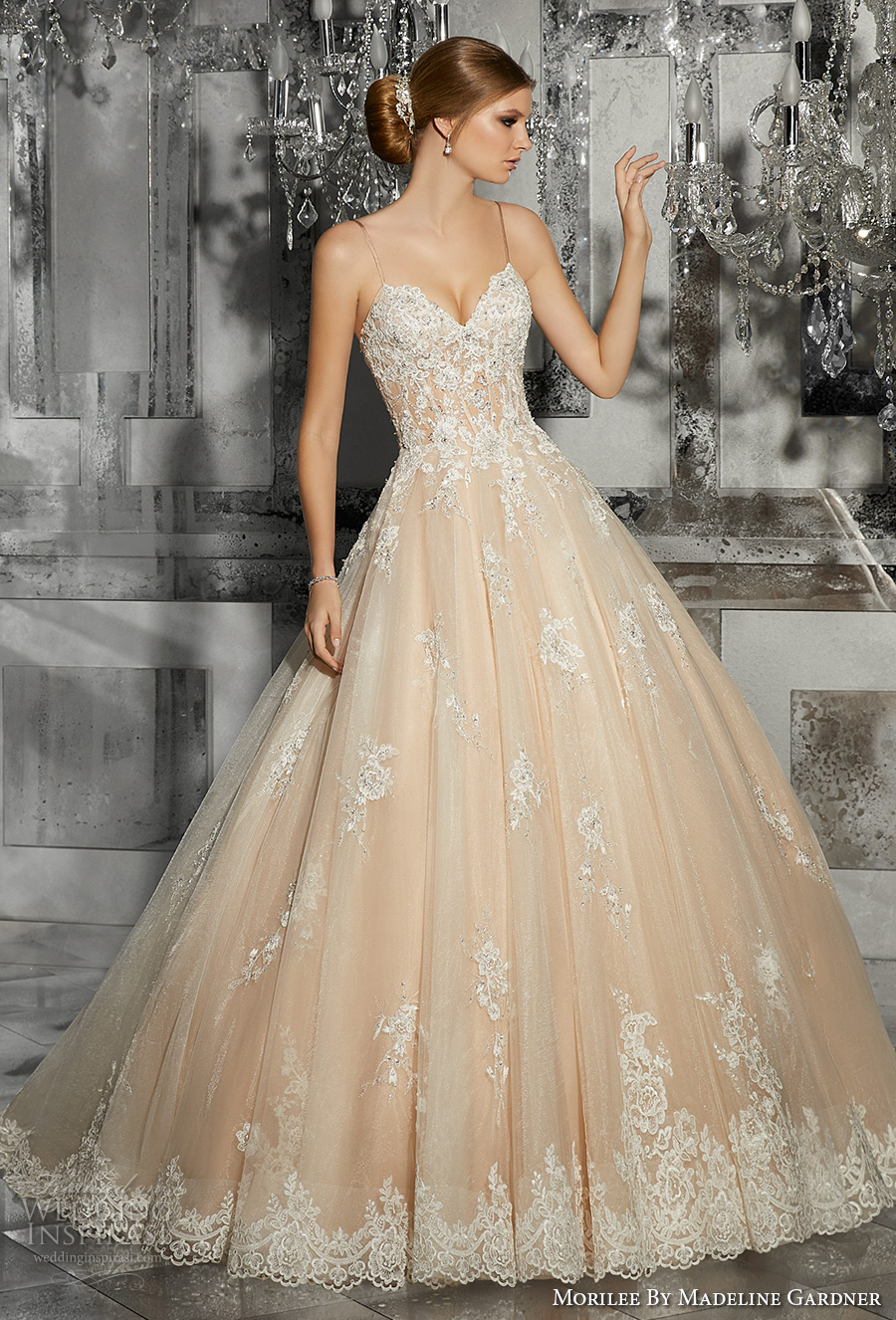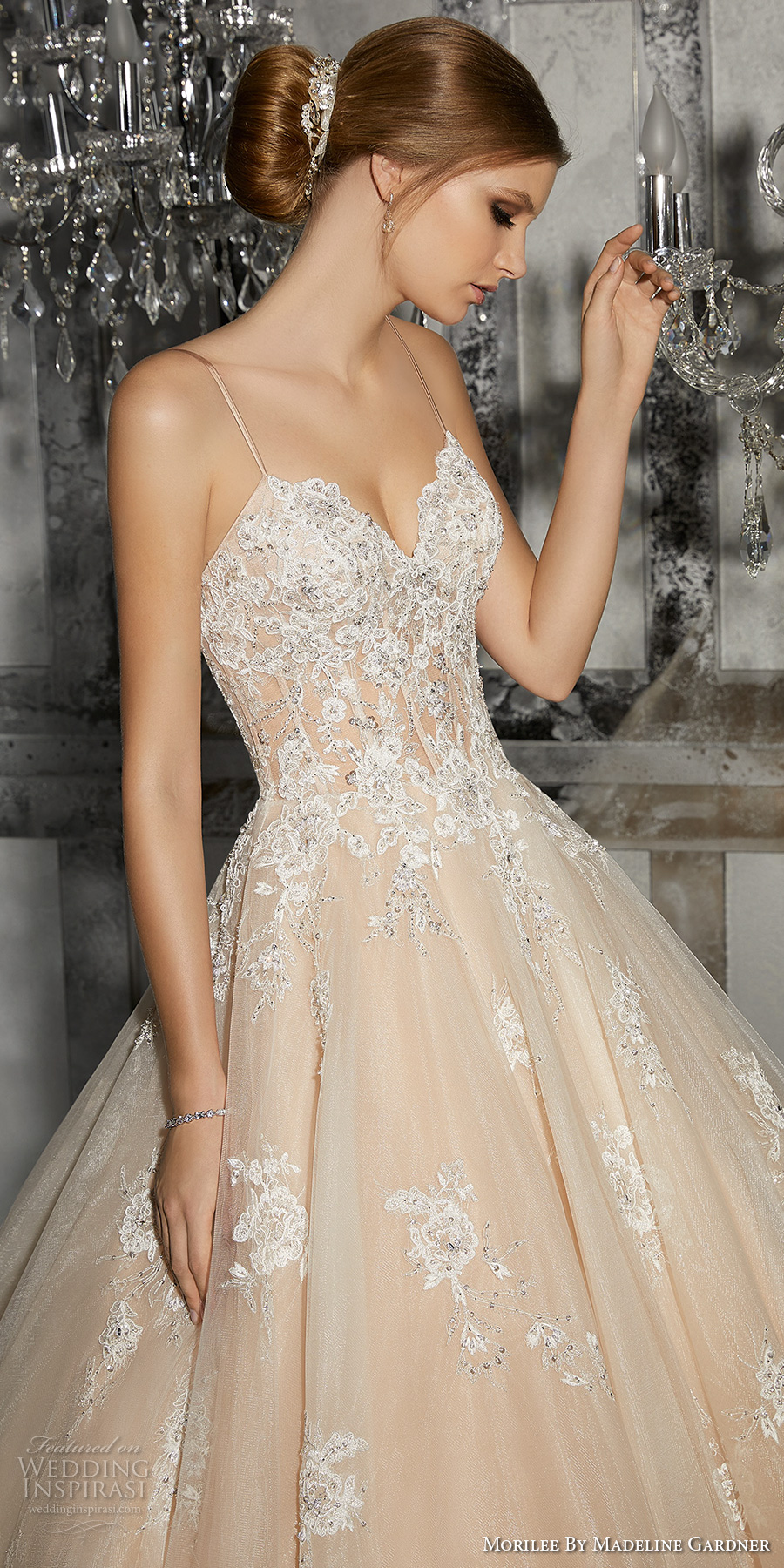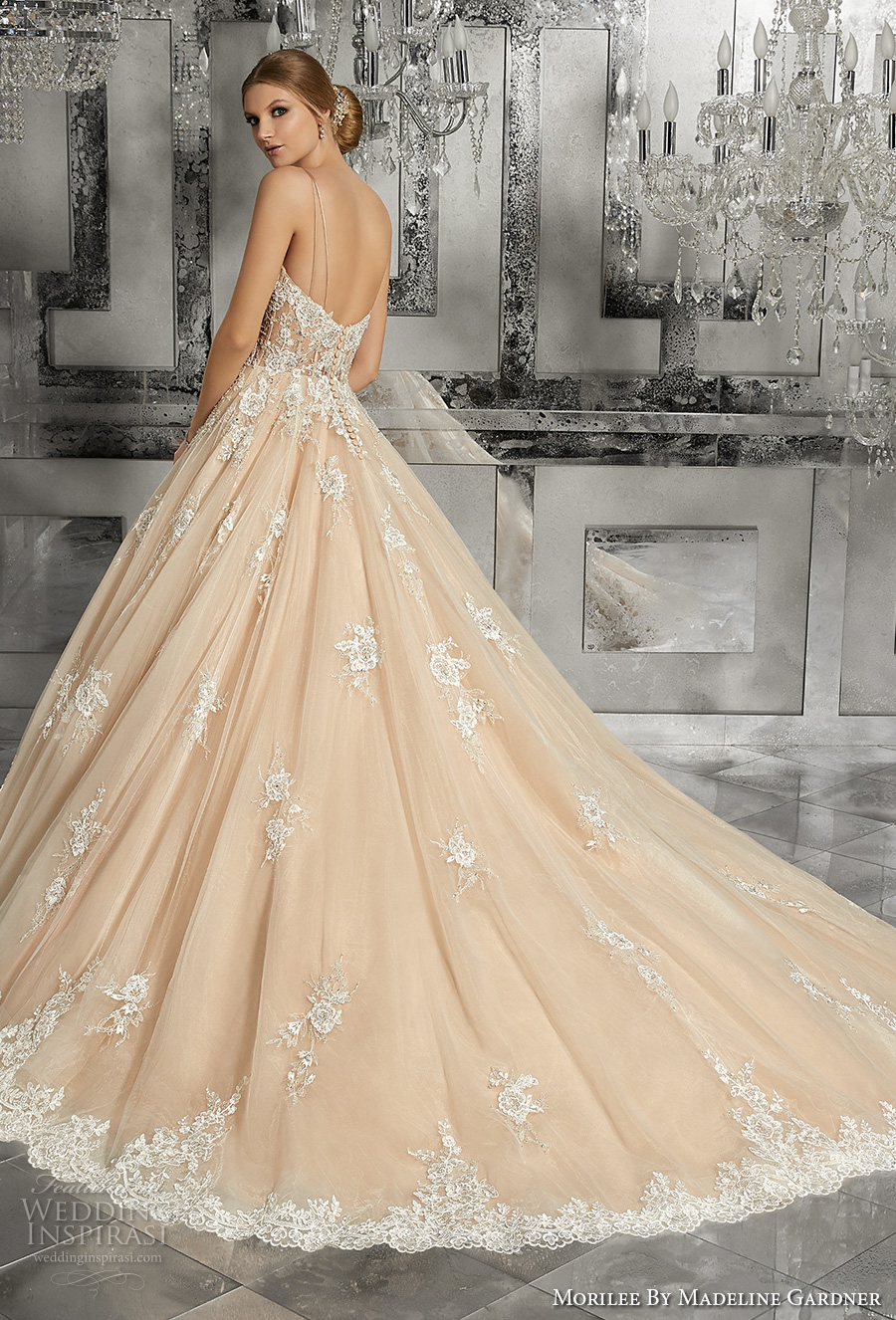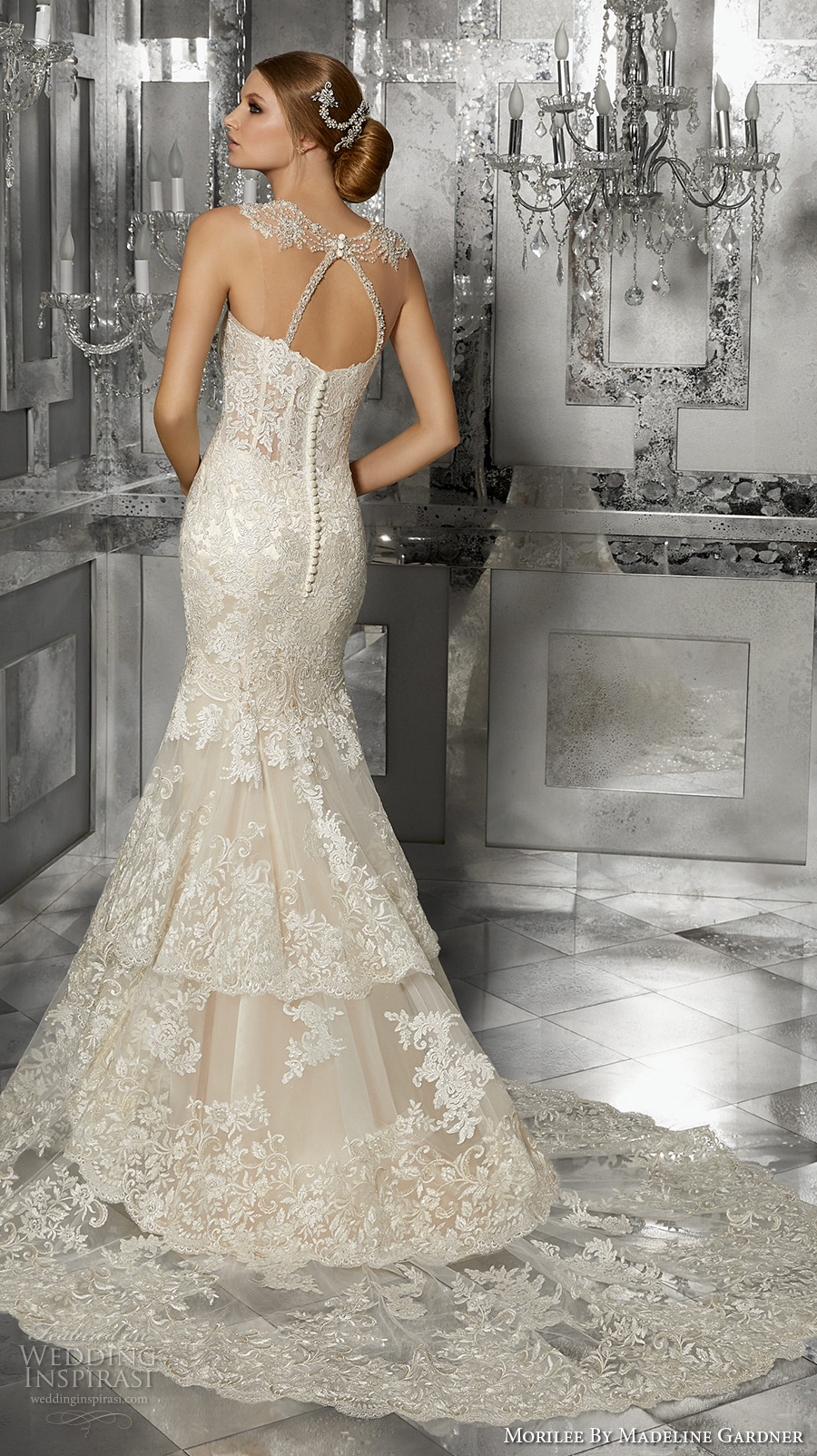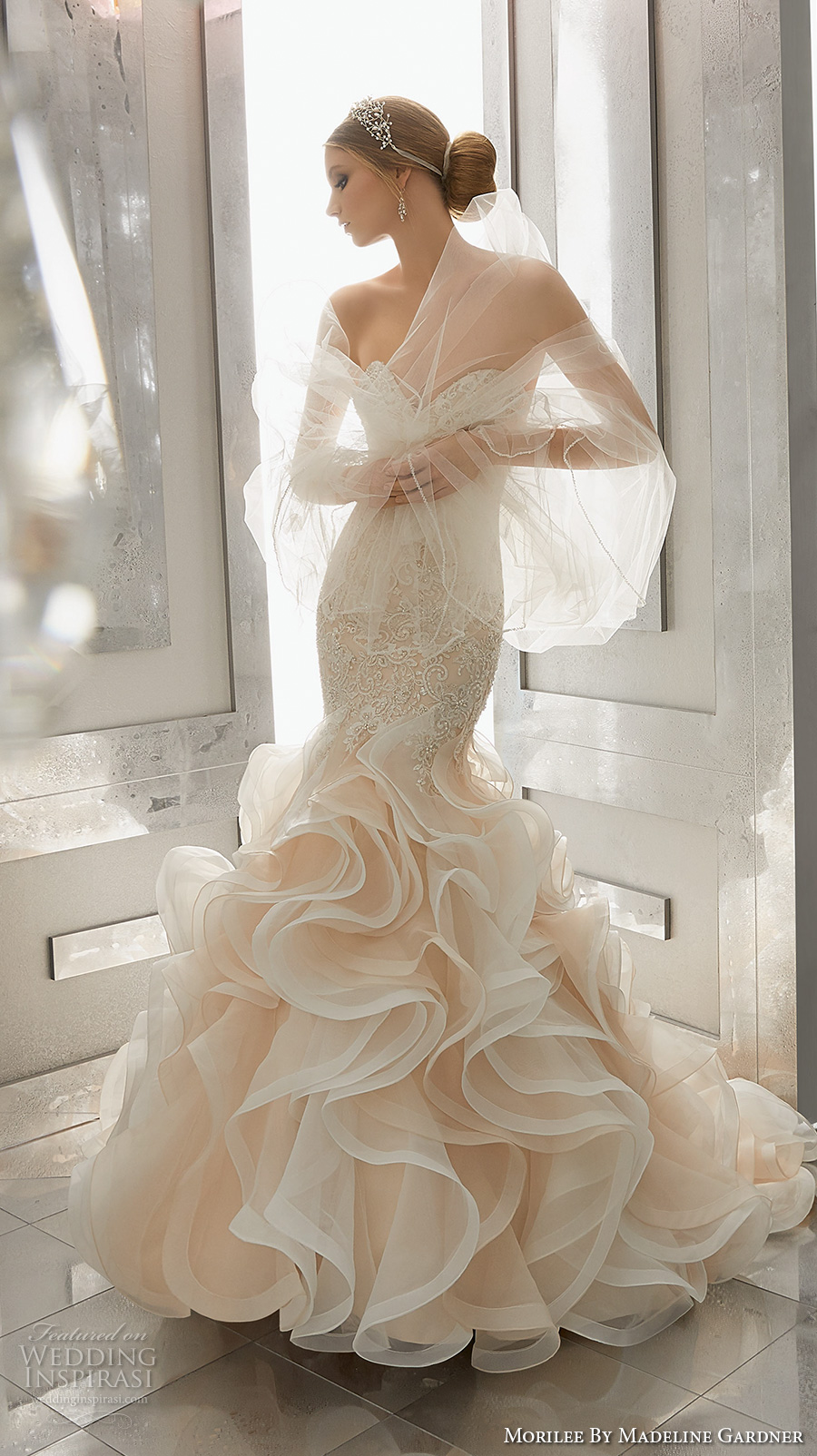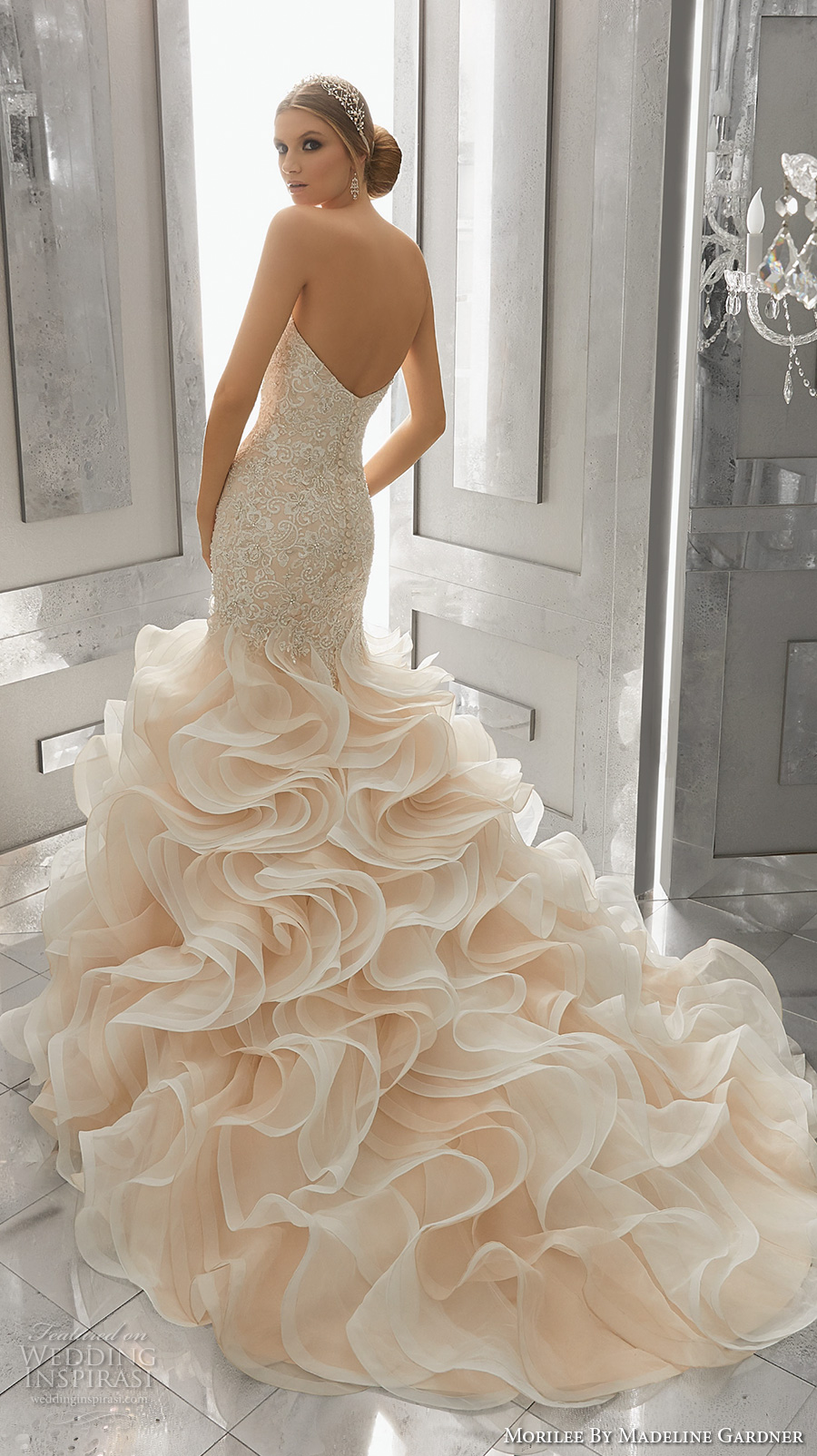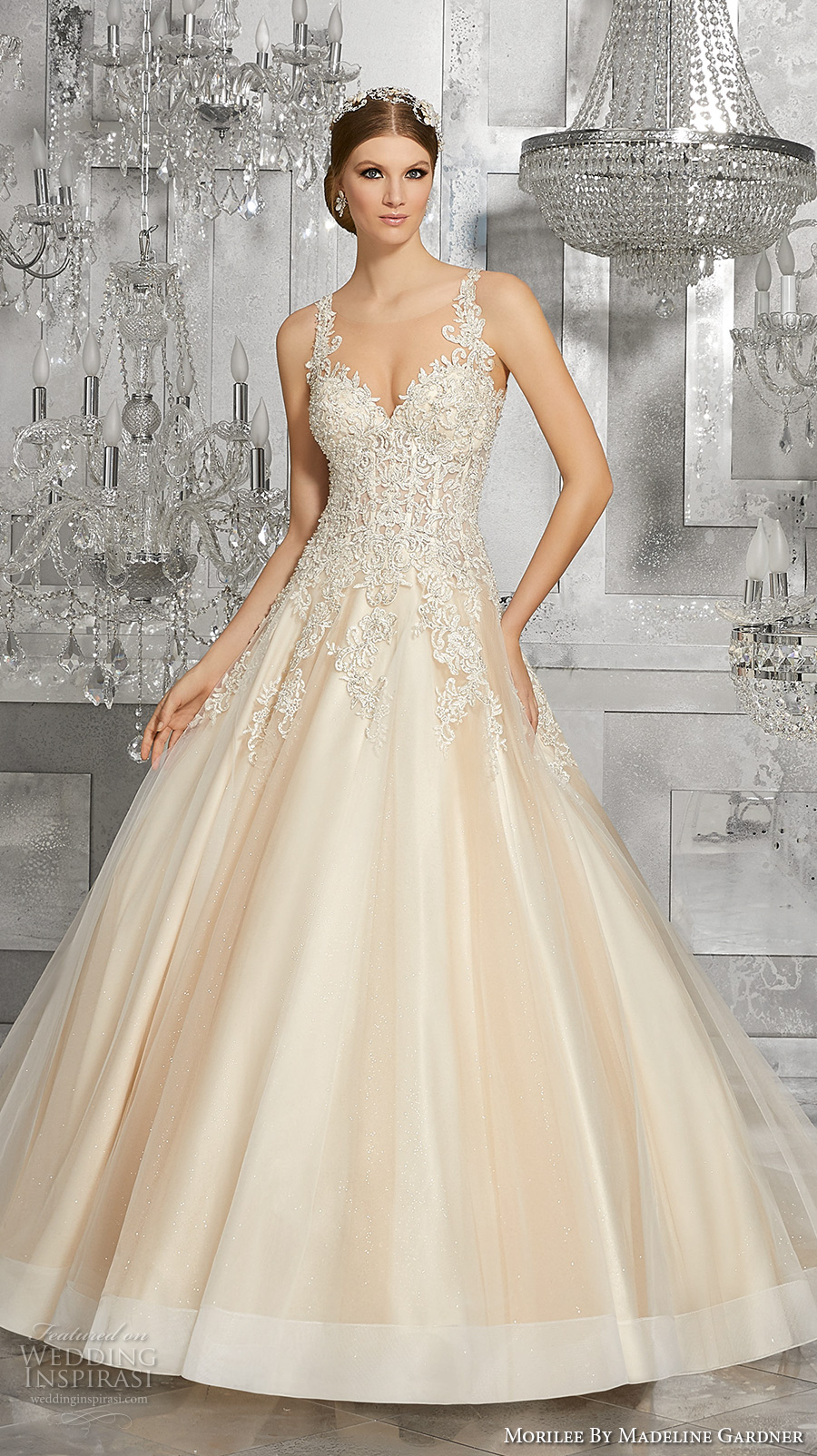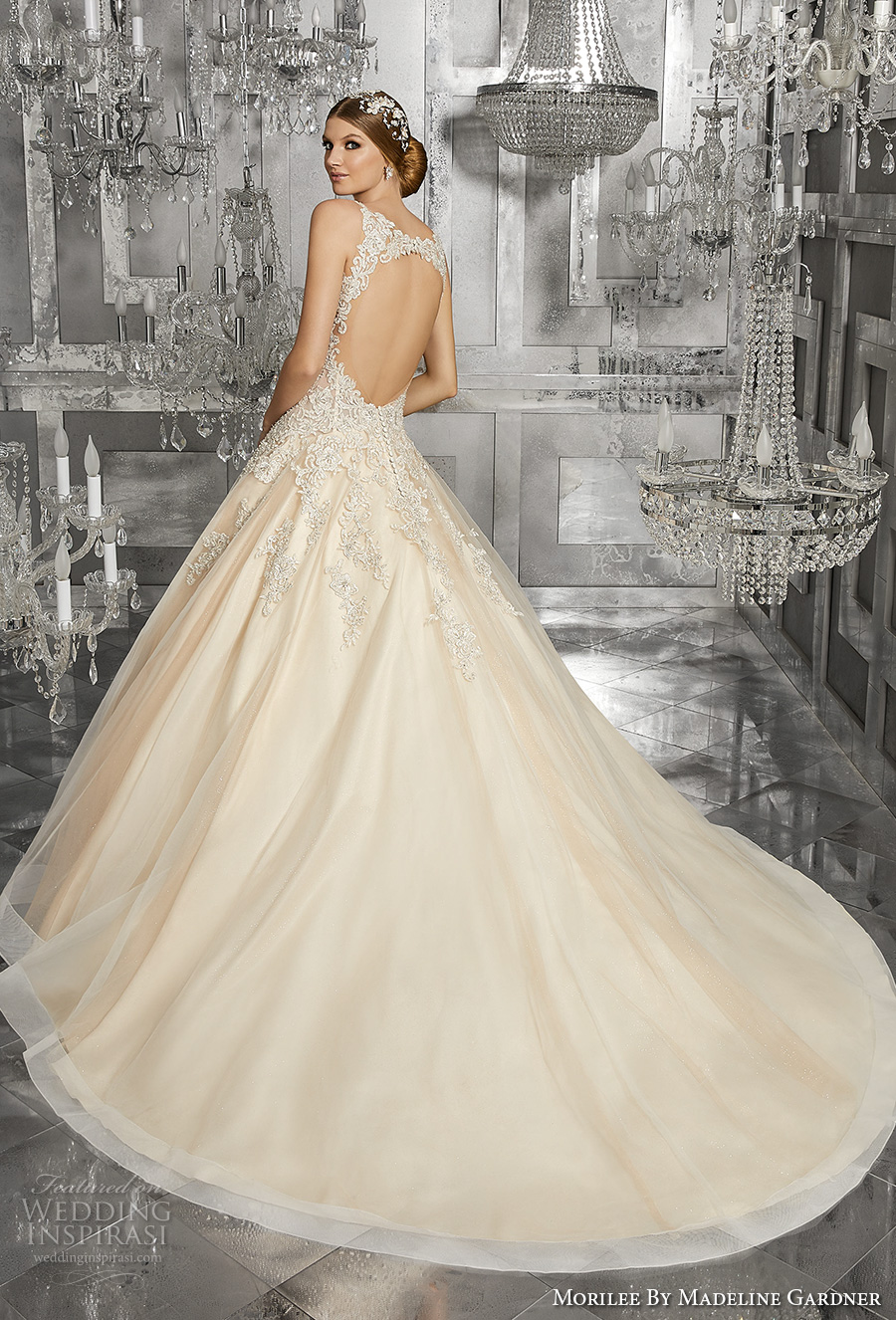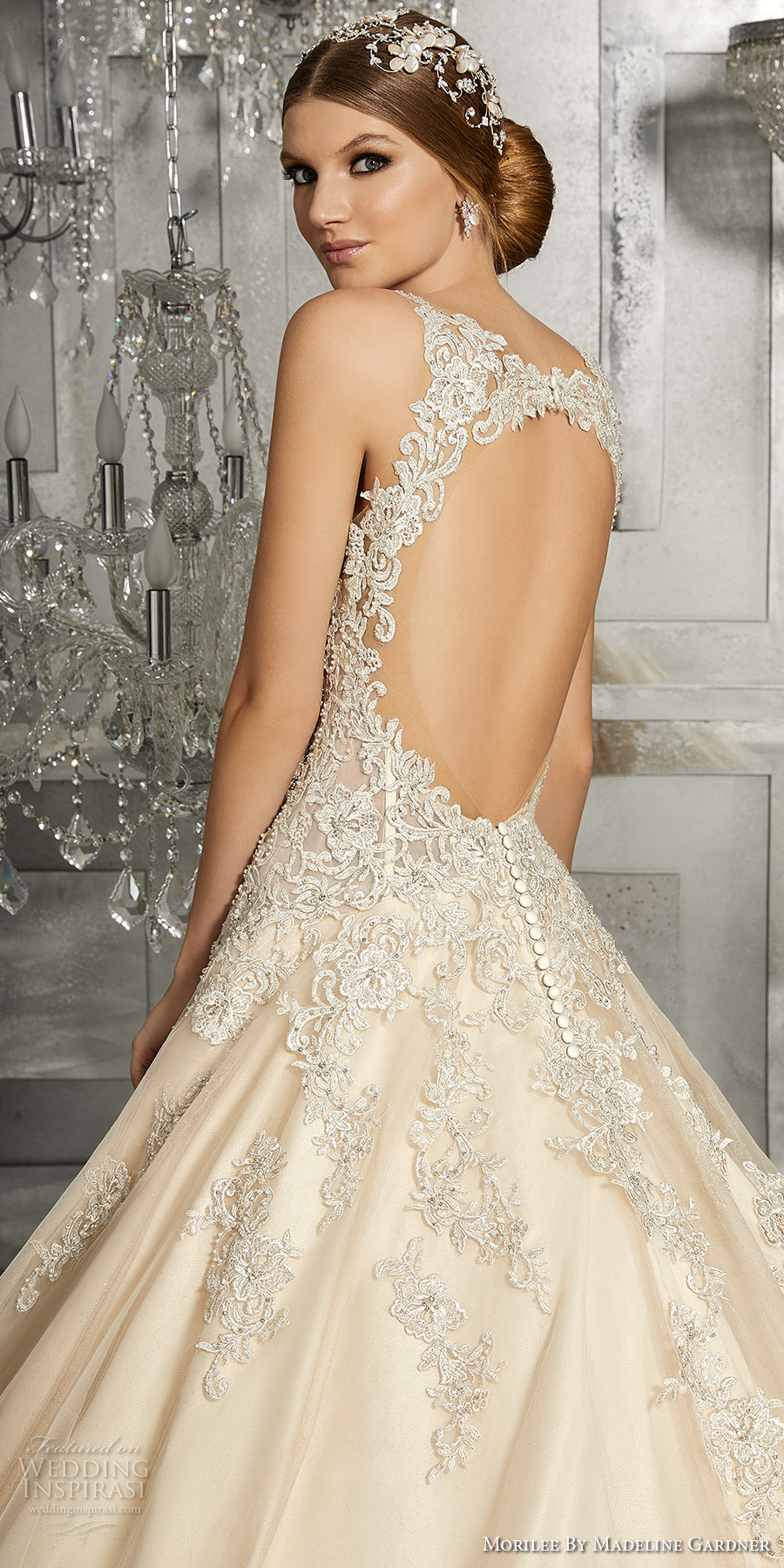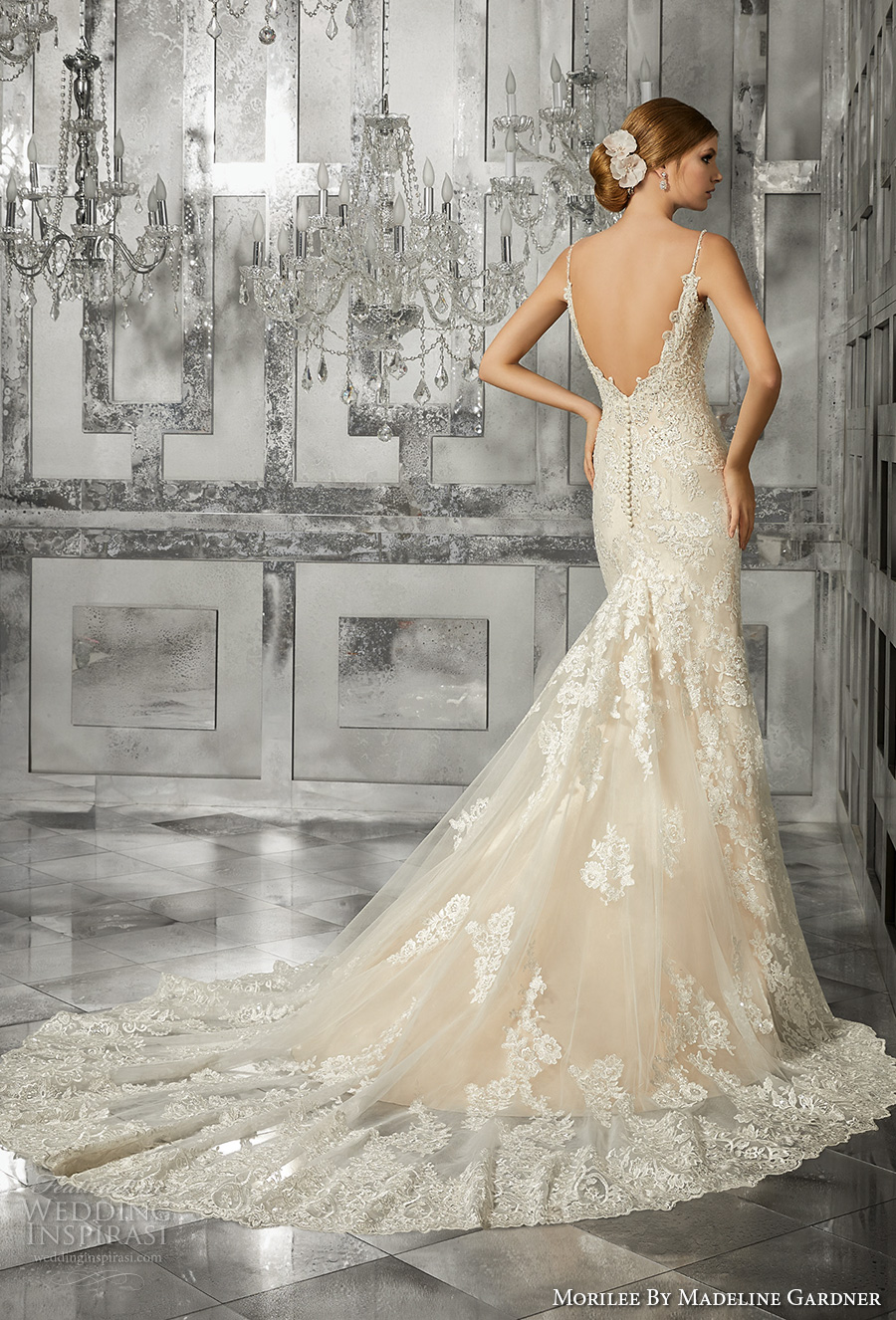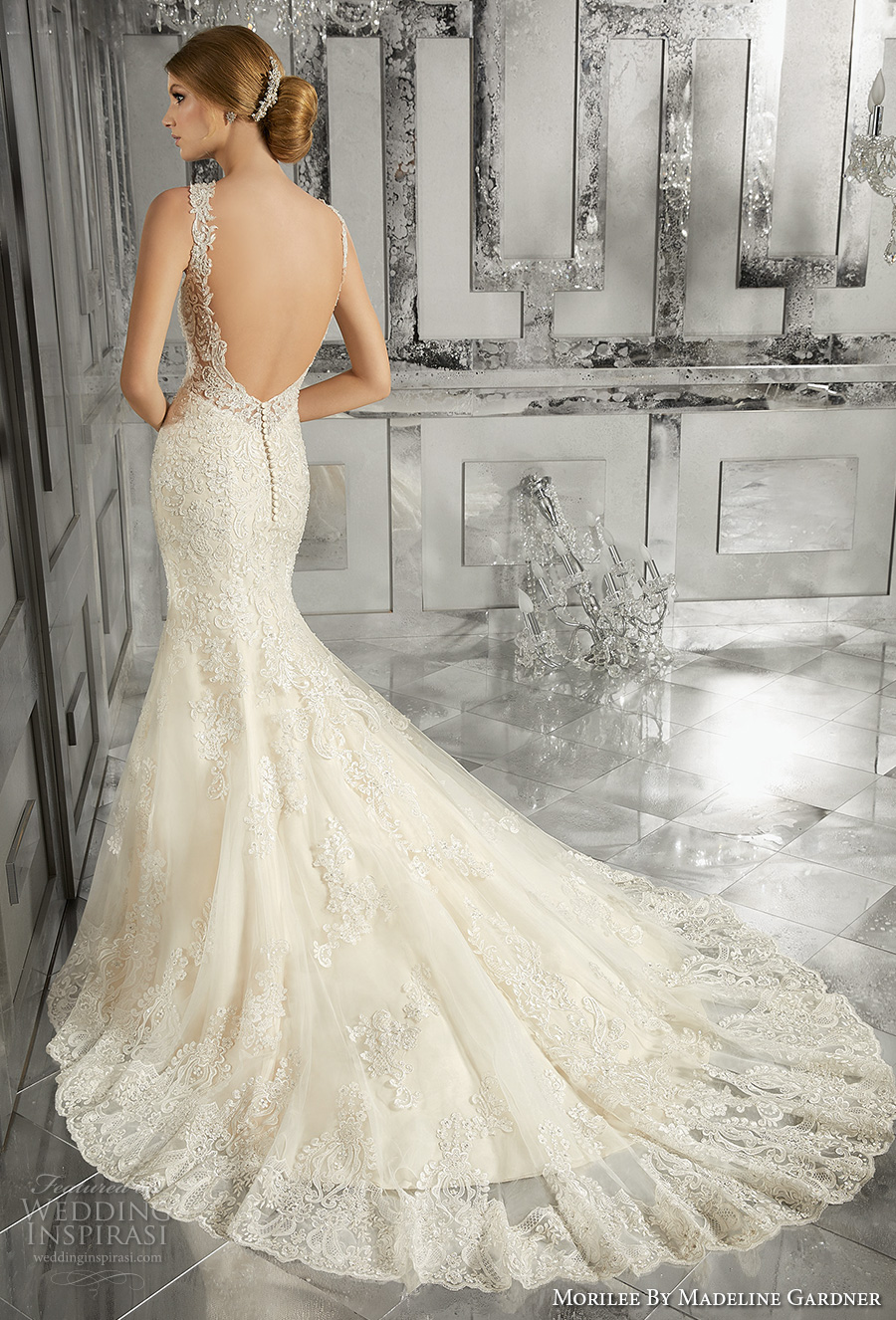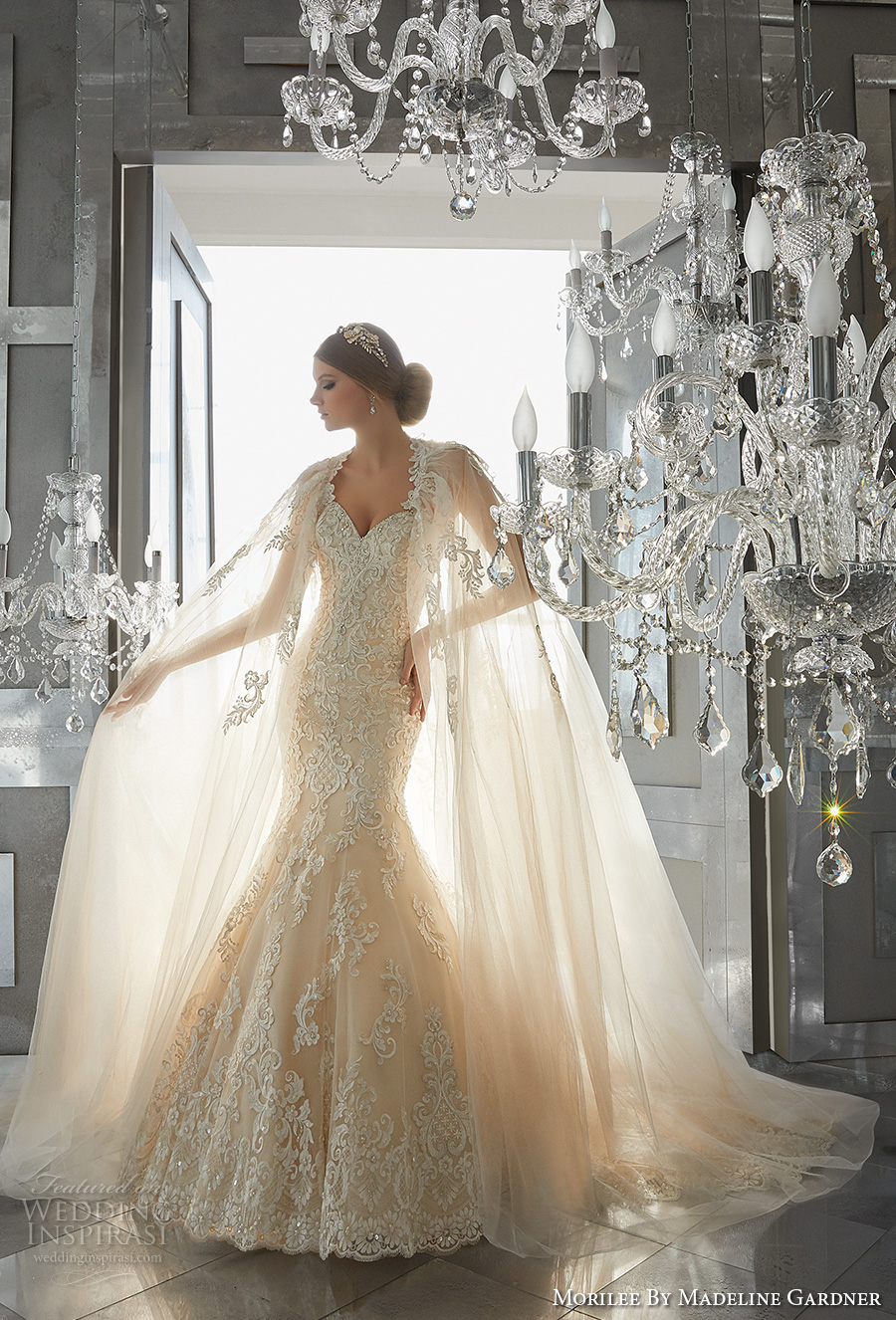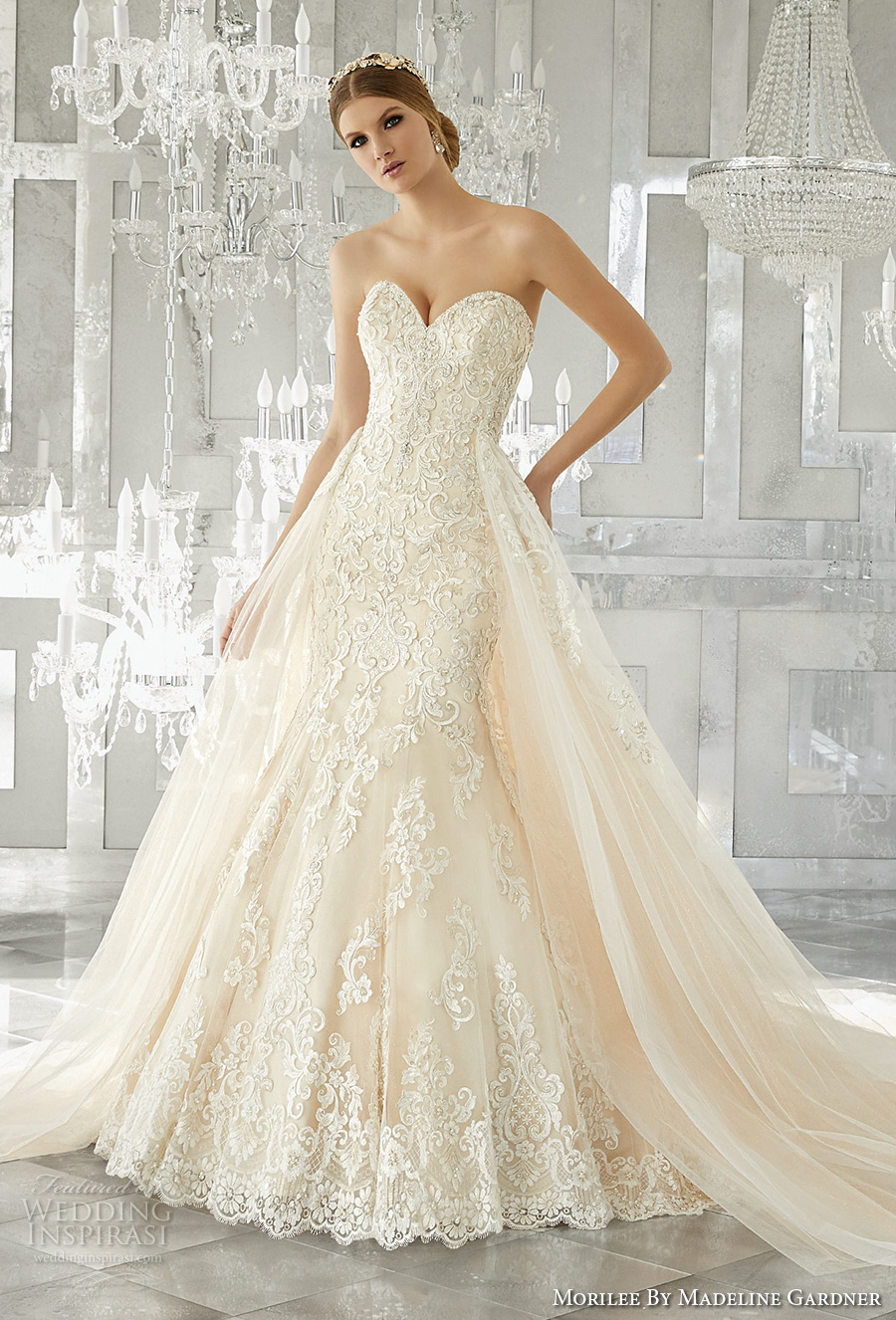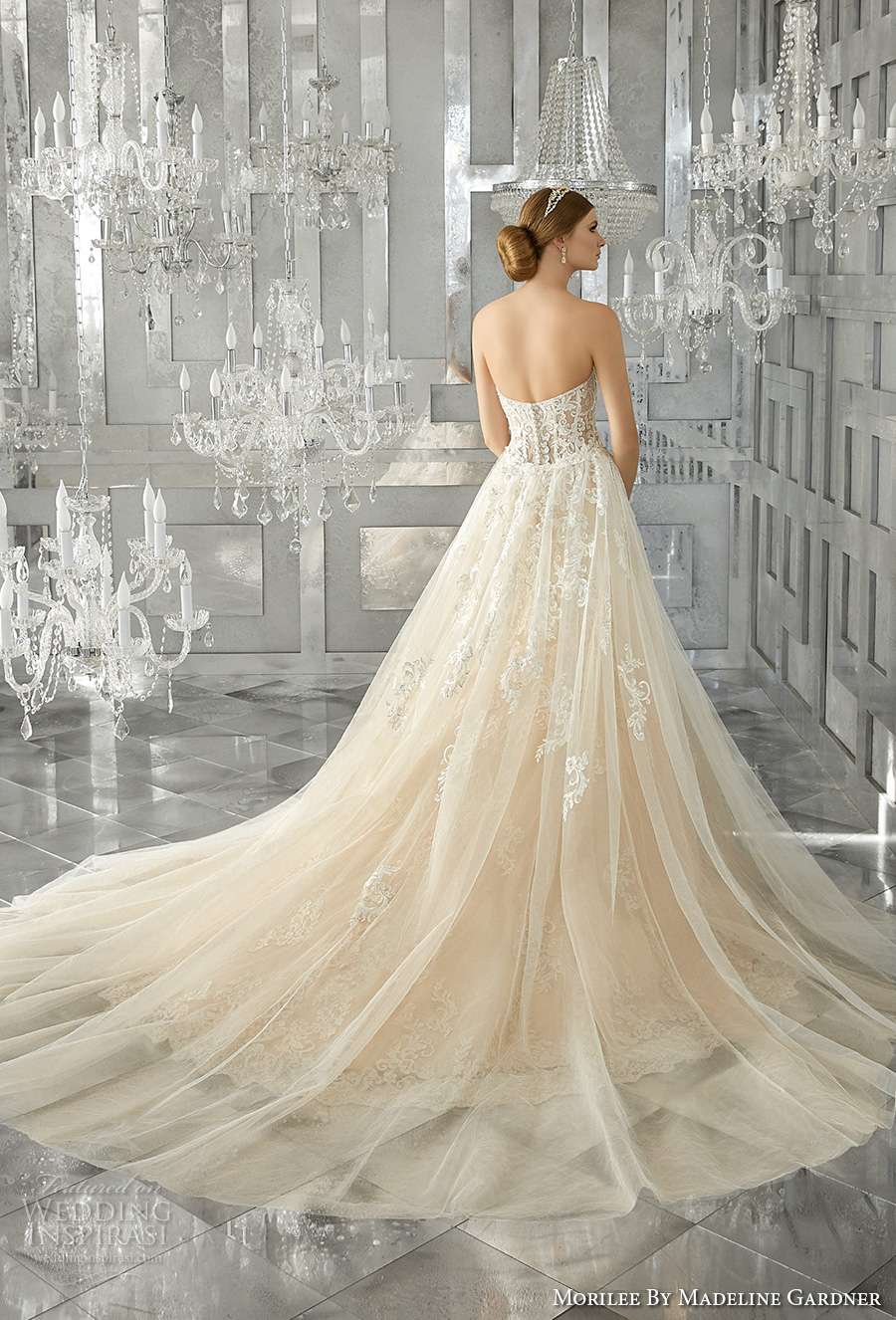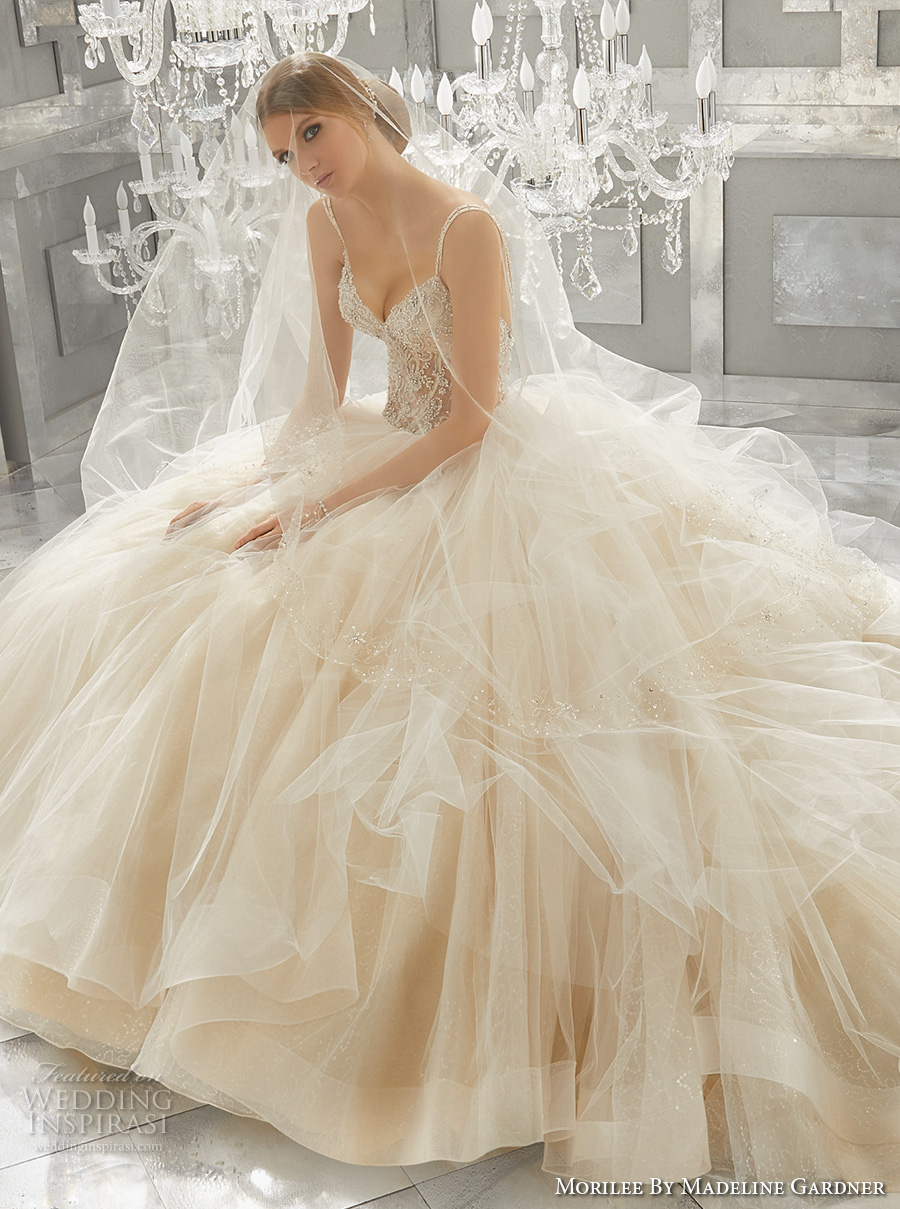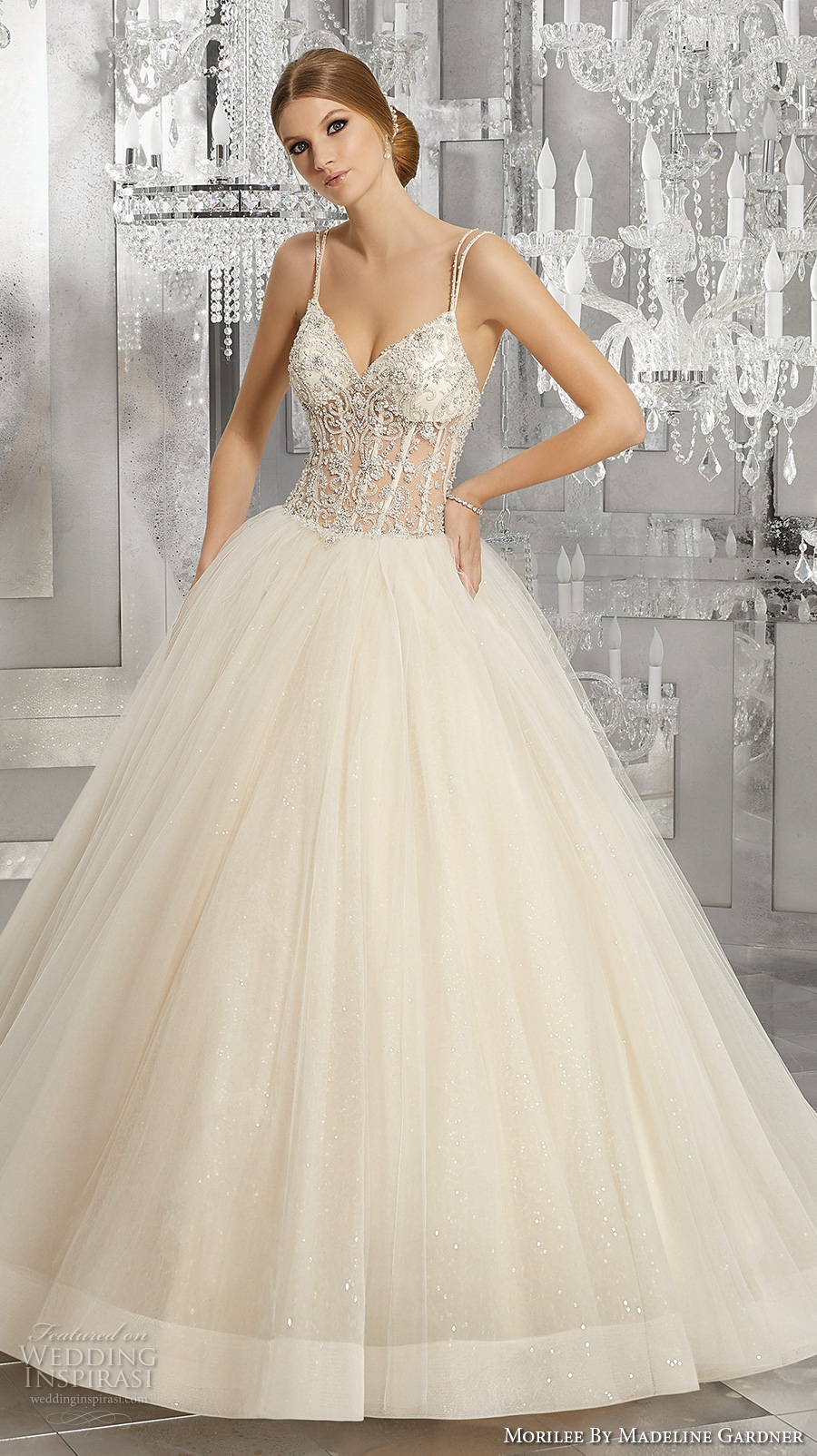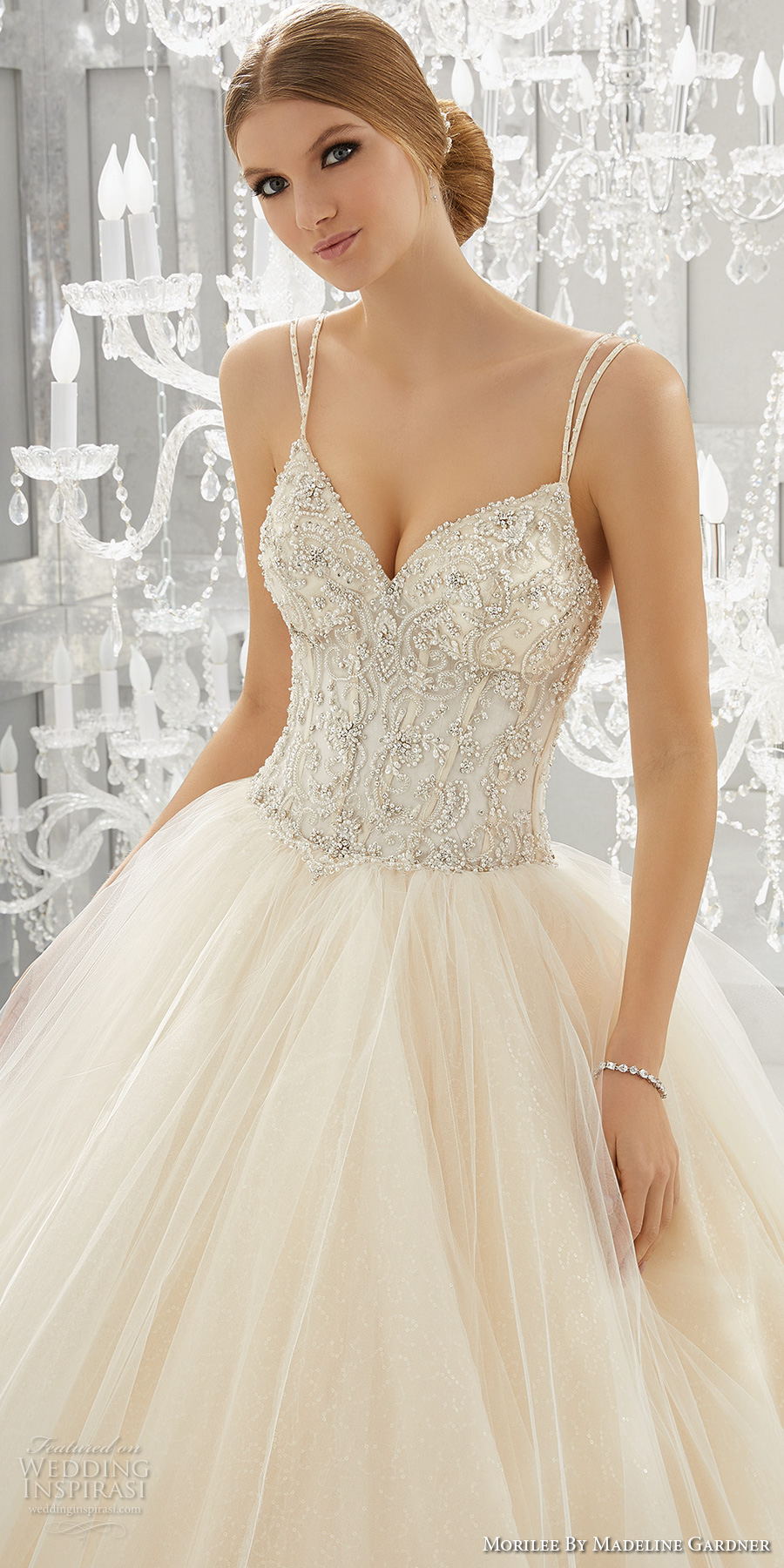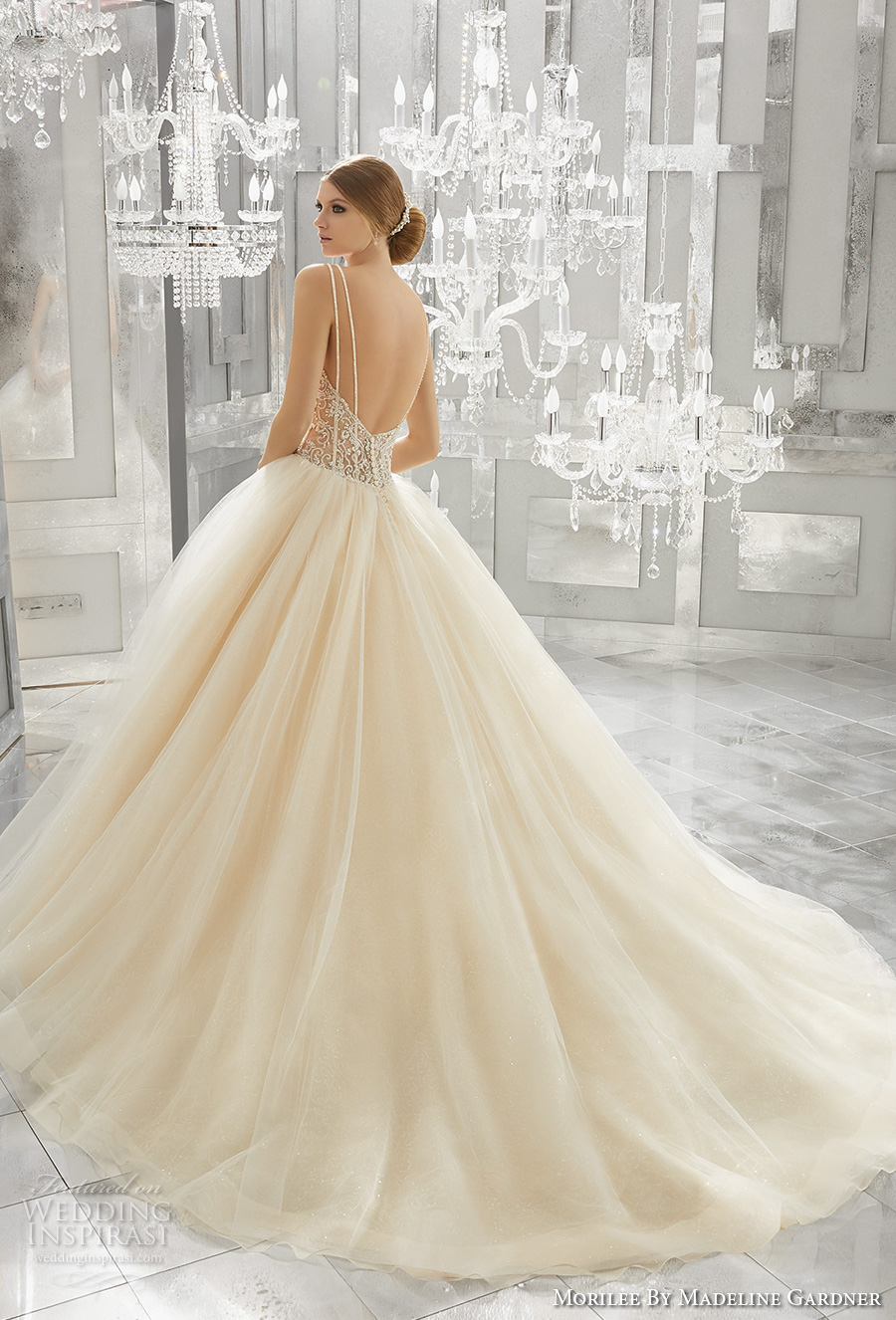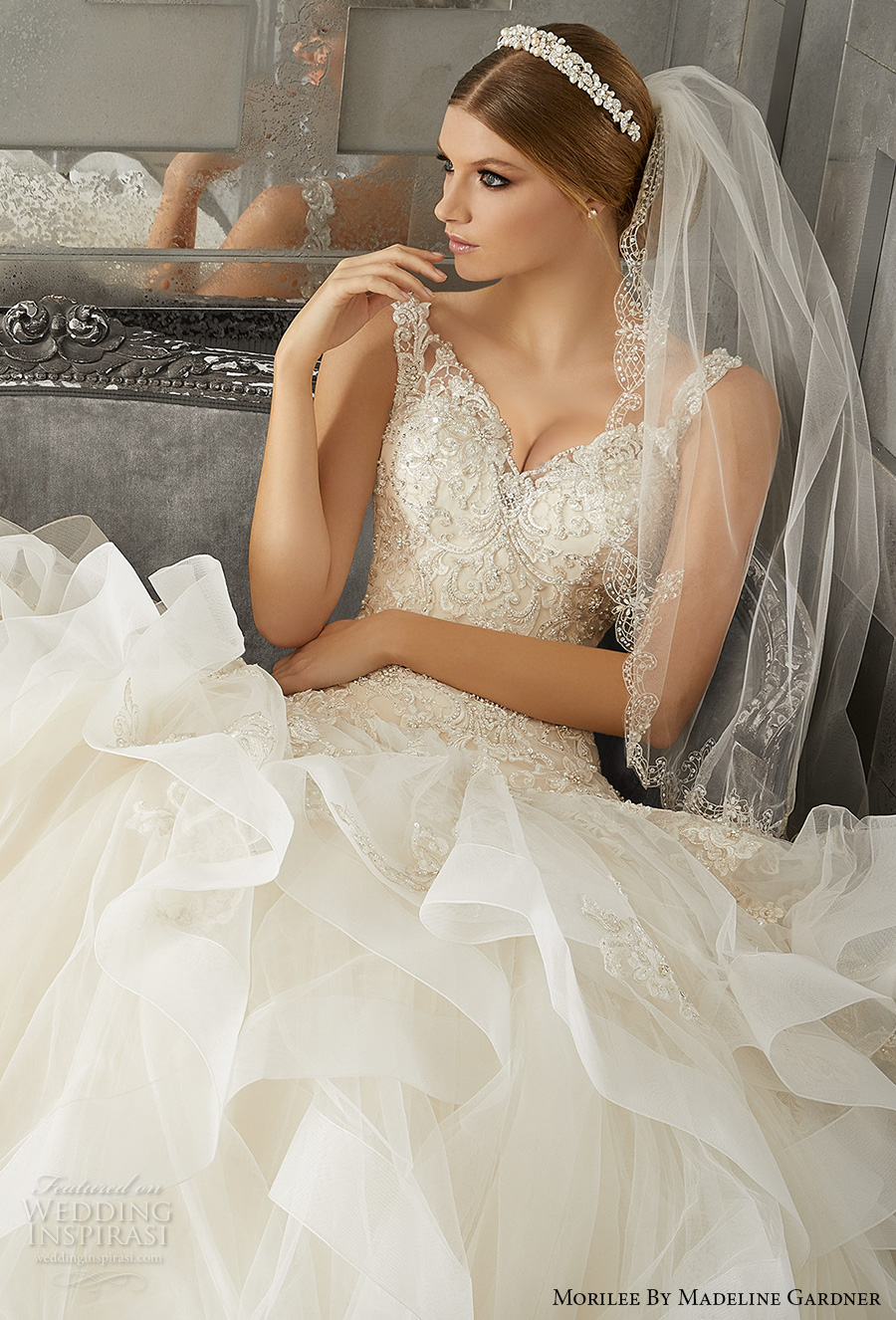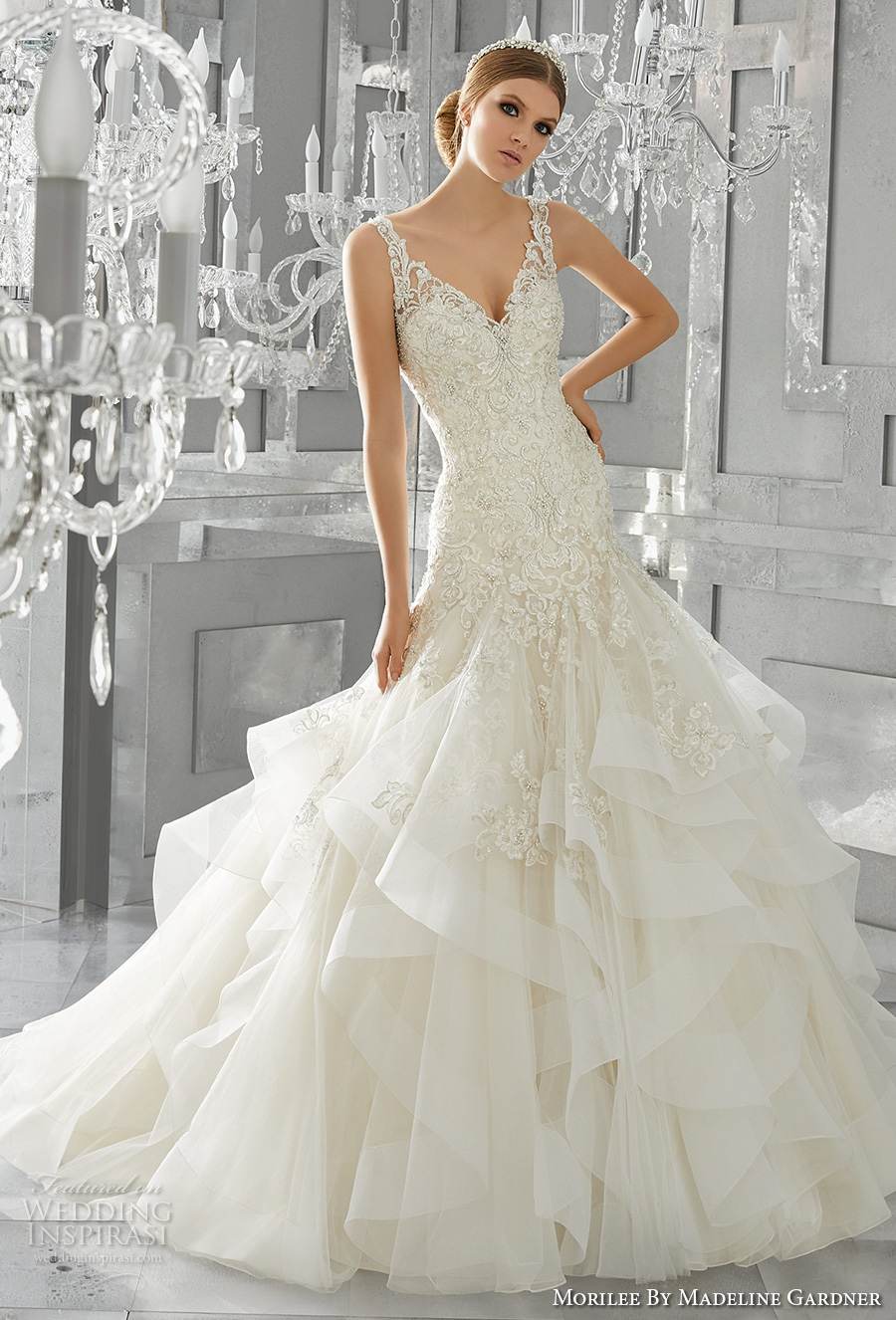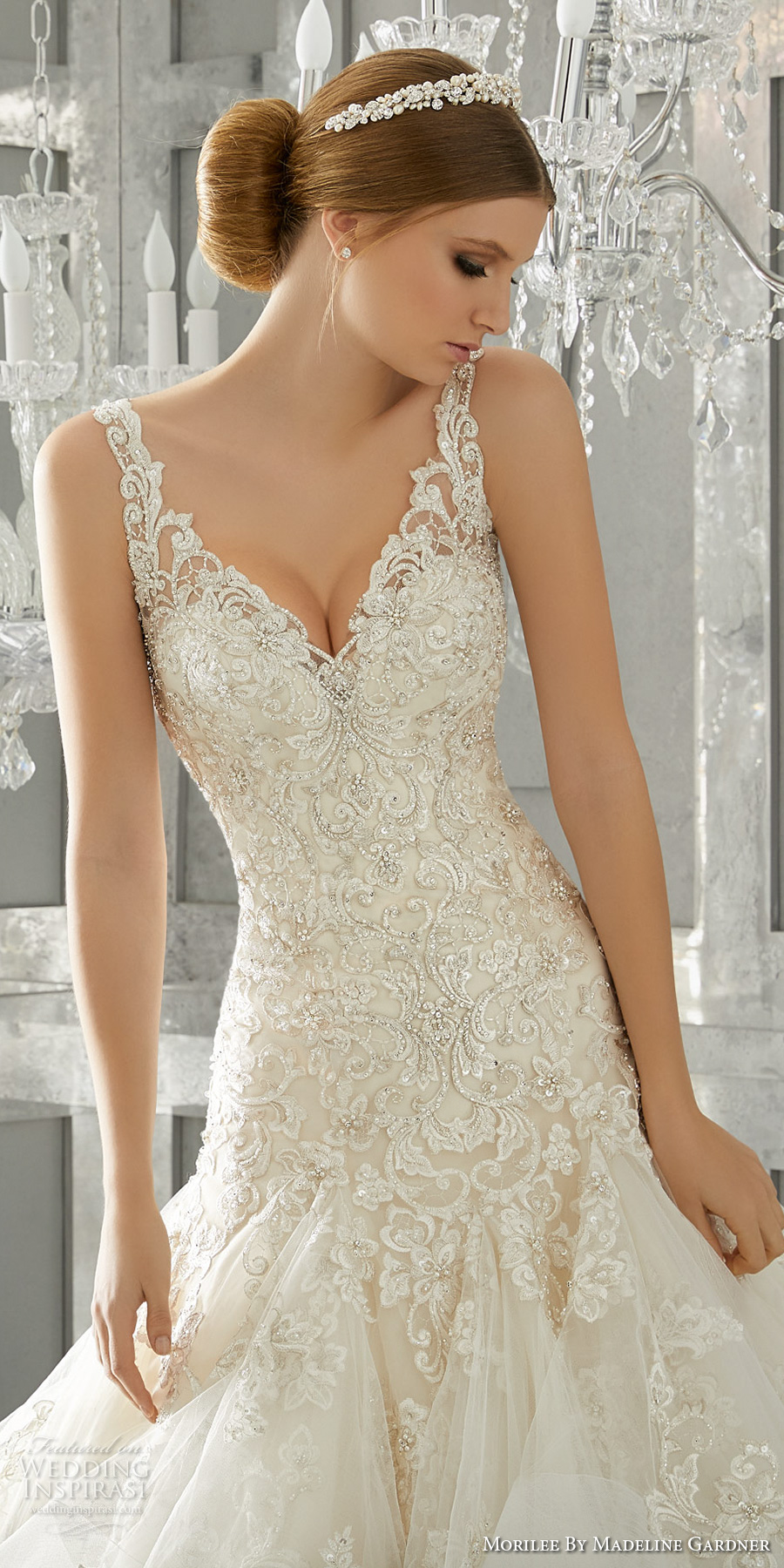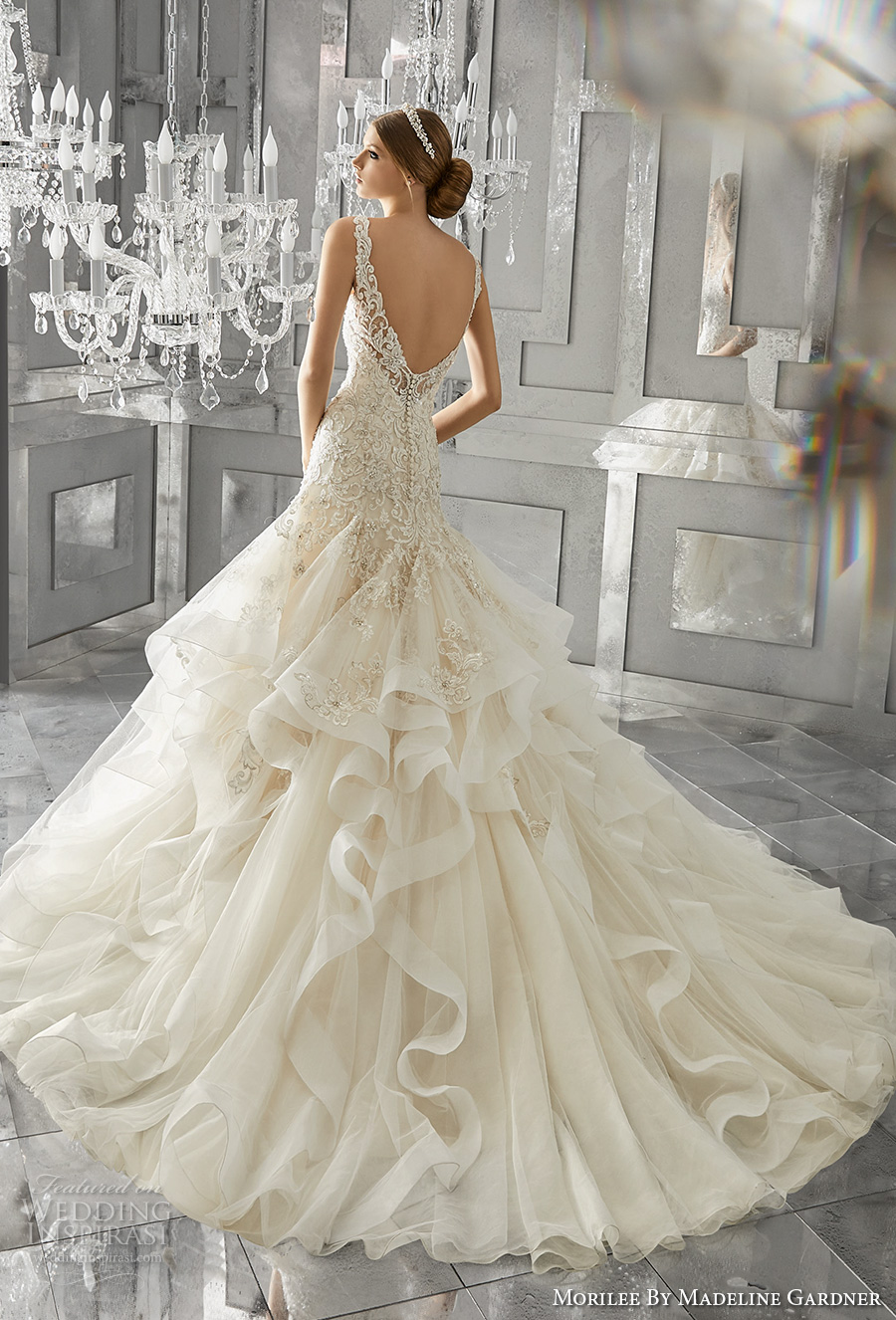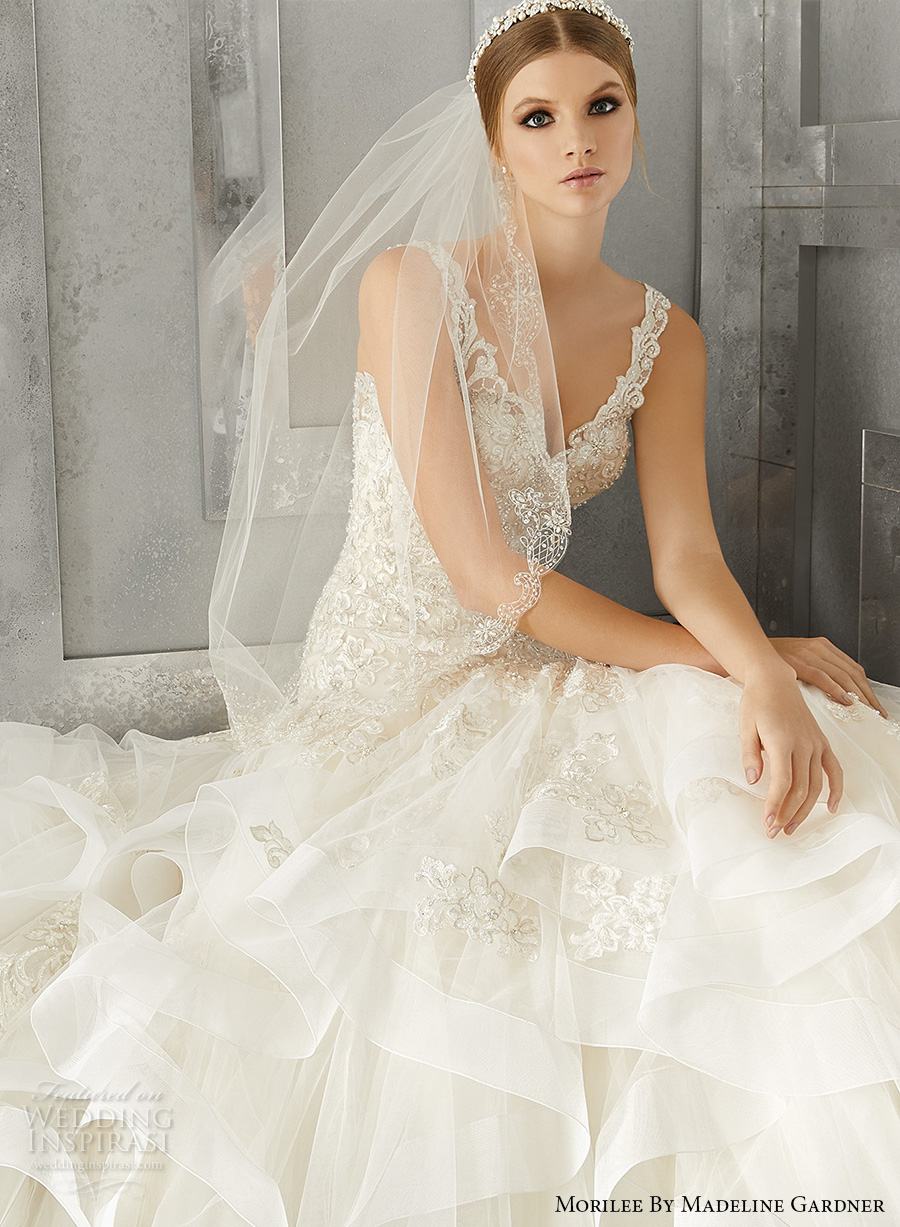 Photos courtesy of Morilee by Madeline Gardner. For details, visit Morilee by Madeline Gardner.