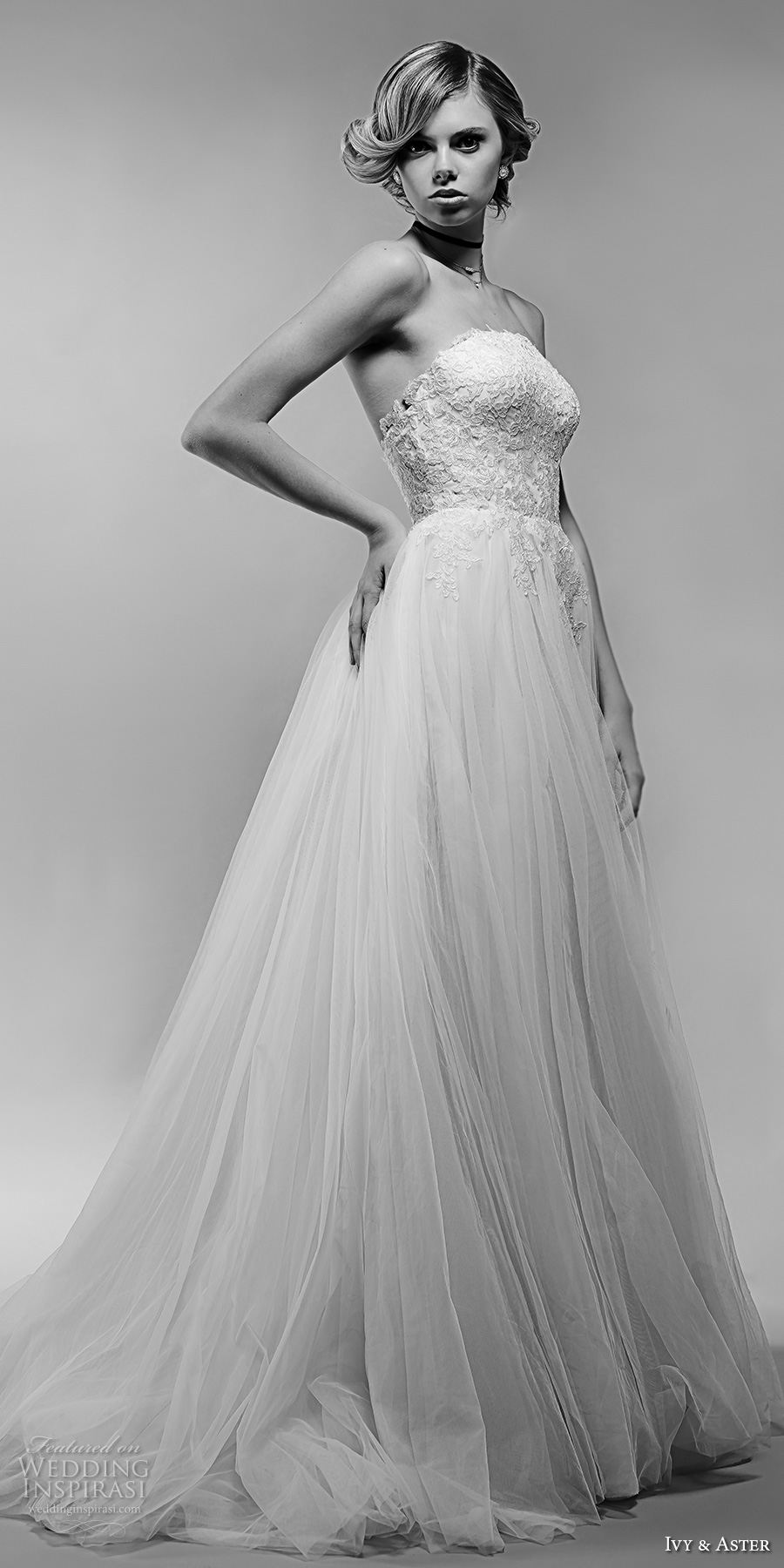 Officially unveiled online today,  Ivy & Aster's Spring 2018 bridal collection features effortlessly feminine wedding dresses with a timeless appeal. Inspired by all things Paris, the collection is characterized by whimsical designs in soft fabrics, with many featuring taupe and blush undertones.
"Paris is Always a Good Idea" Audrey Hepburn-'Sabrina'
"Why Paris? Why not! Paris is one of those places that when given an opportunity to visit, most anyone would say 'yes'. With its rich history and fabled love stories, Paris was the idyllic city to inspire Ivy & Aster's Spring 2018 Collection. Parisian women have a way of always looking effortlessly perfect, feminine, classy and elegant. This look was translated into dresses of lace, chiffon, and tulle. Ivy & Aster started integrating cleaner lines and classically polished looks into their collection last fall, and wanted to channel even more of this into the Spring 2018 line. While dreaming of what a Parisian Ivy & Aster bride would be like, the newest collection was born."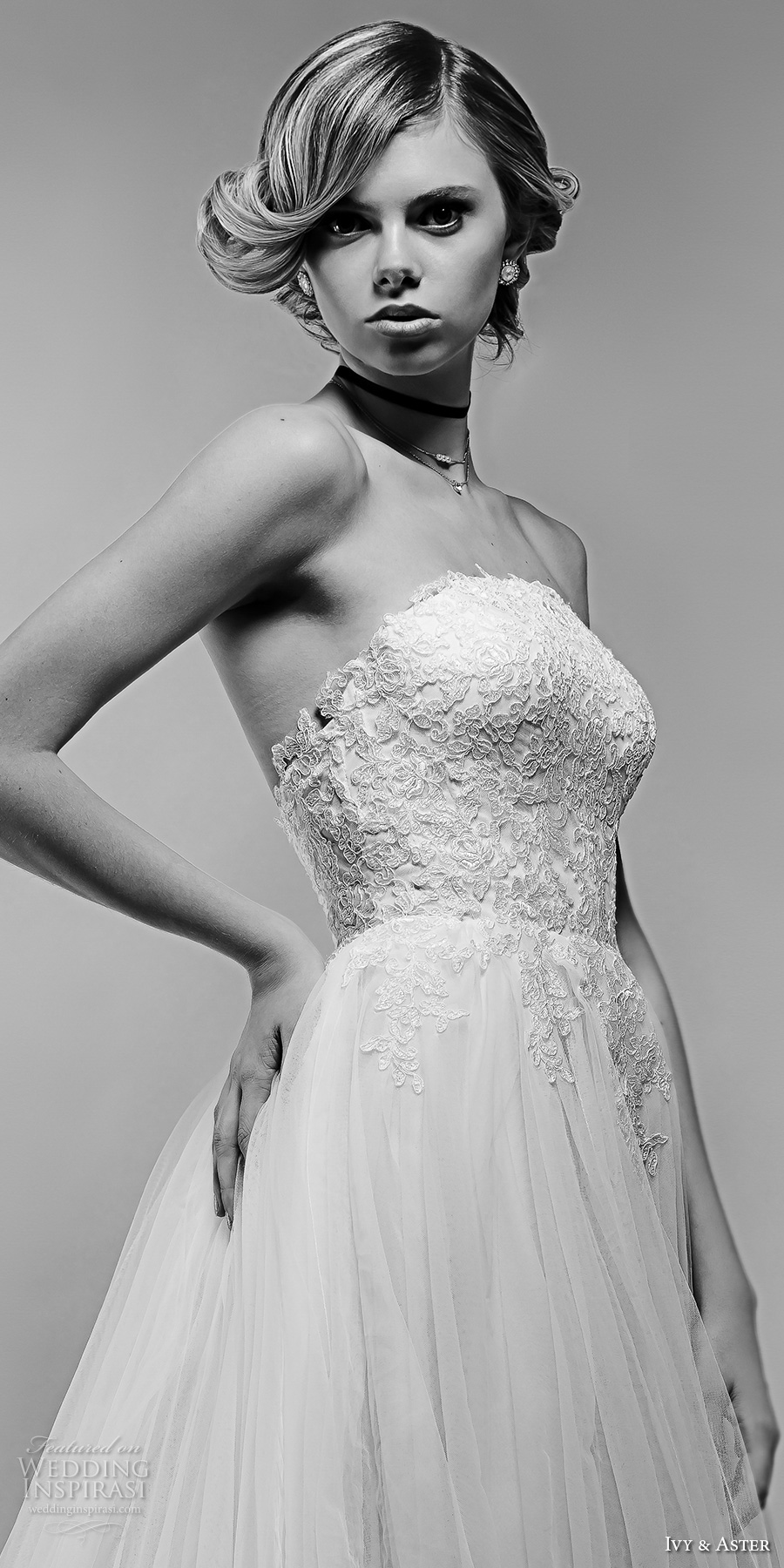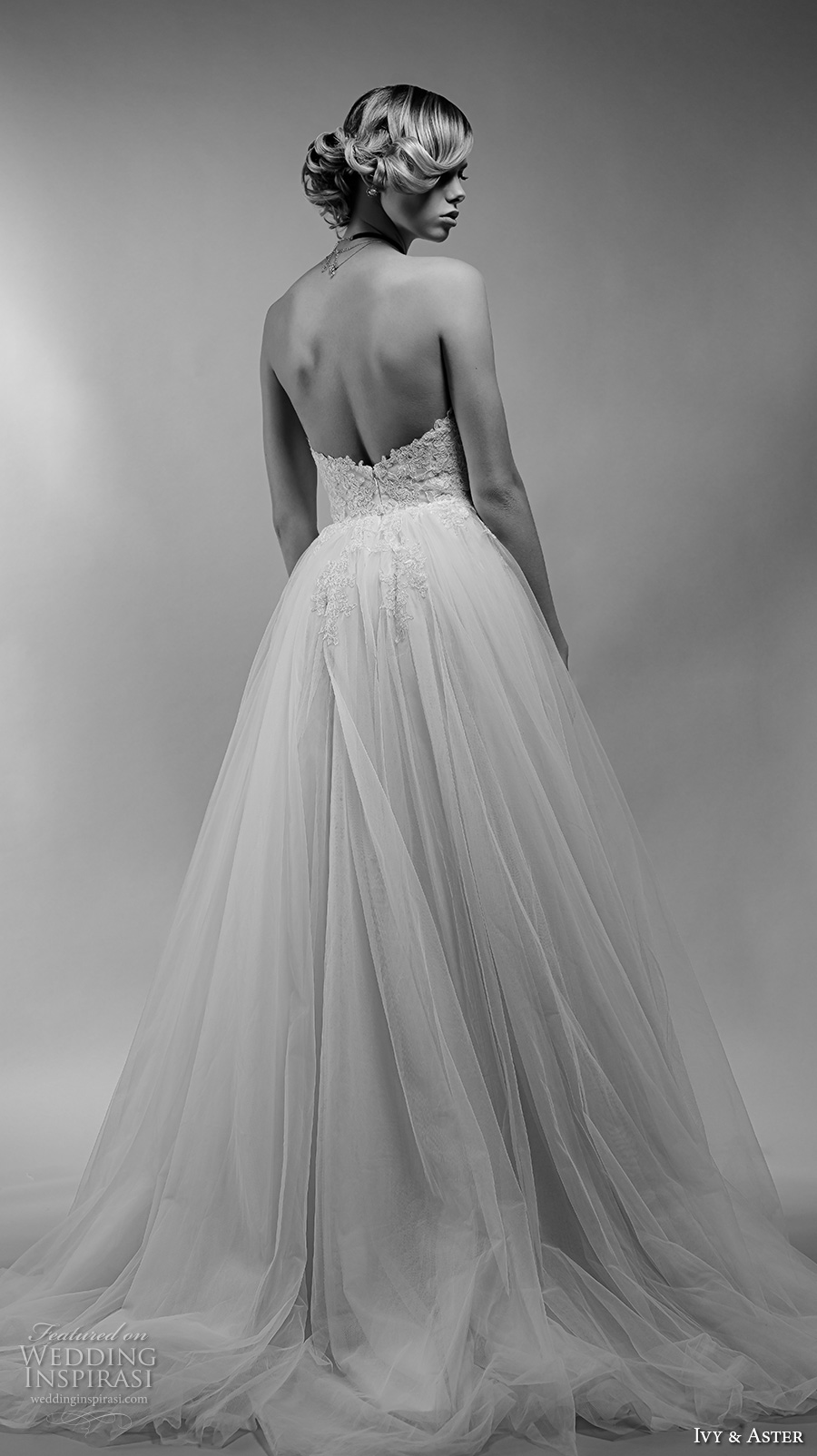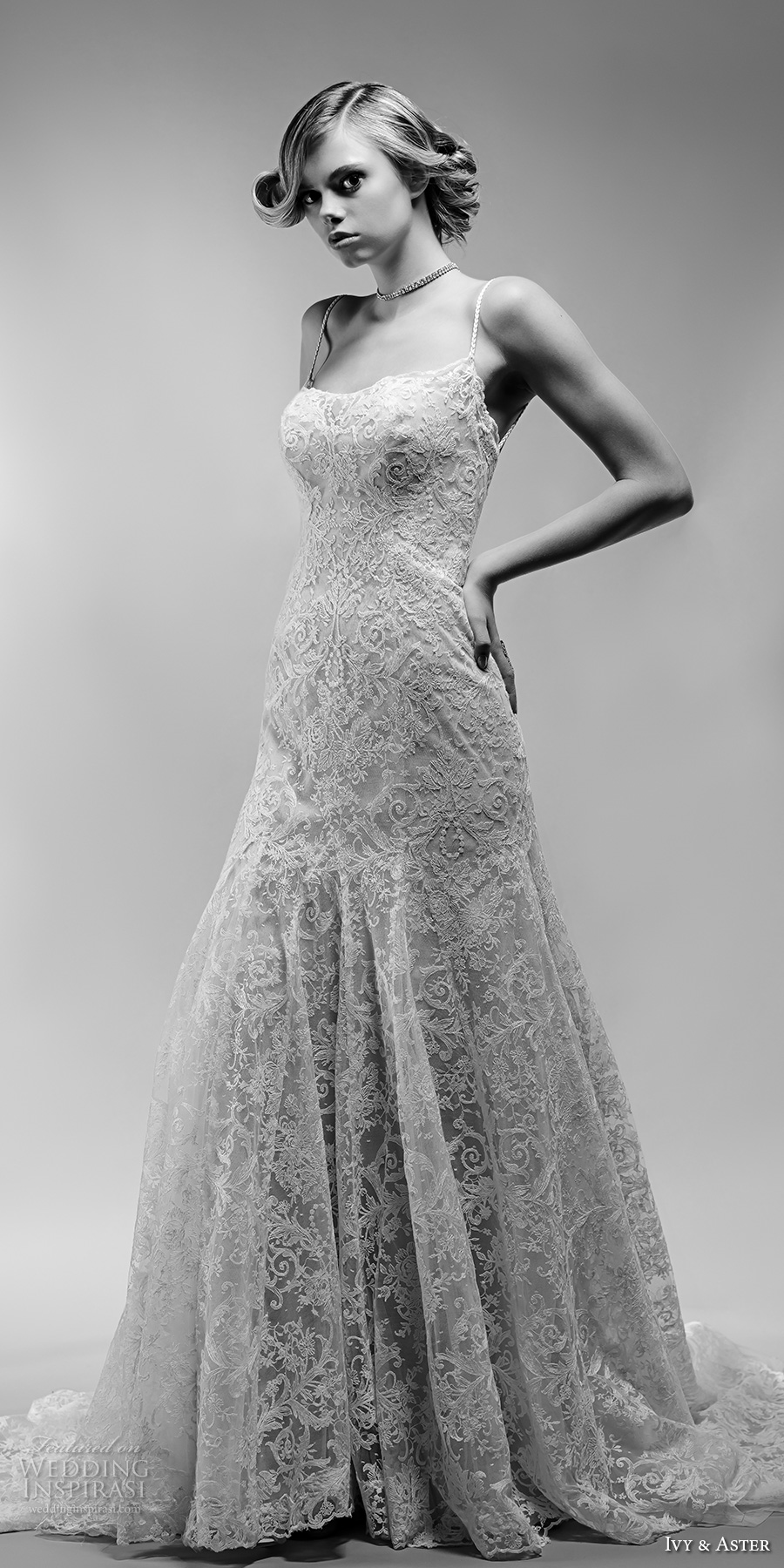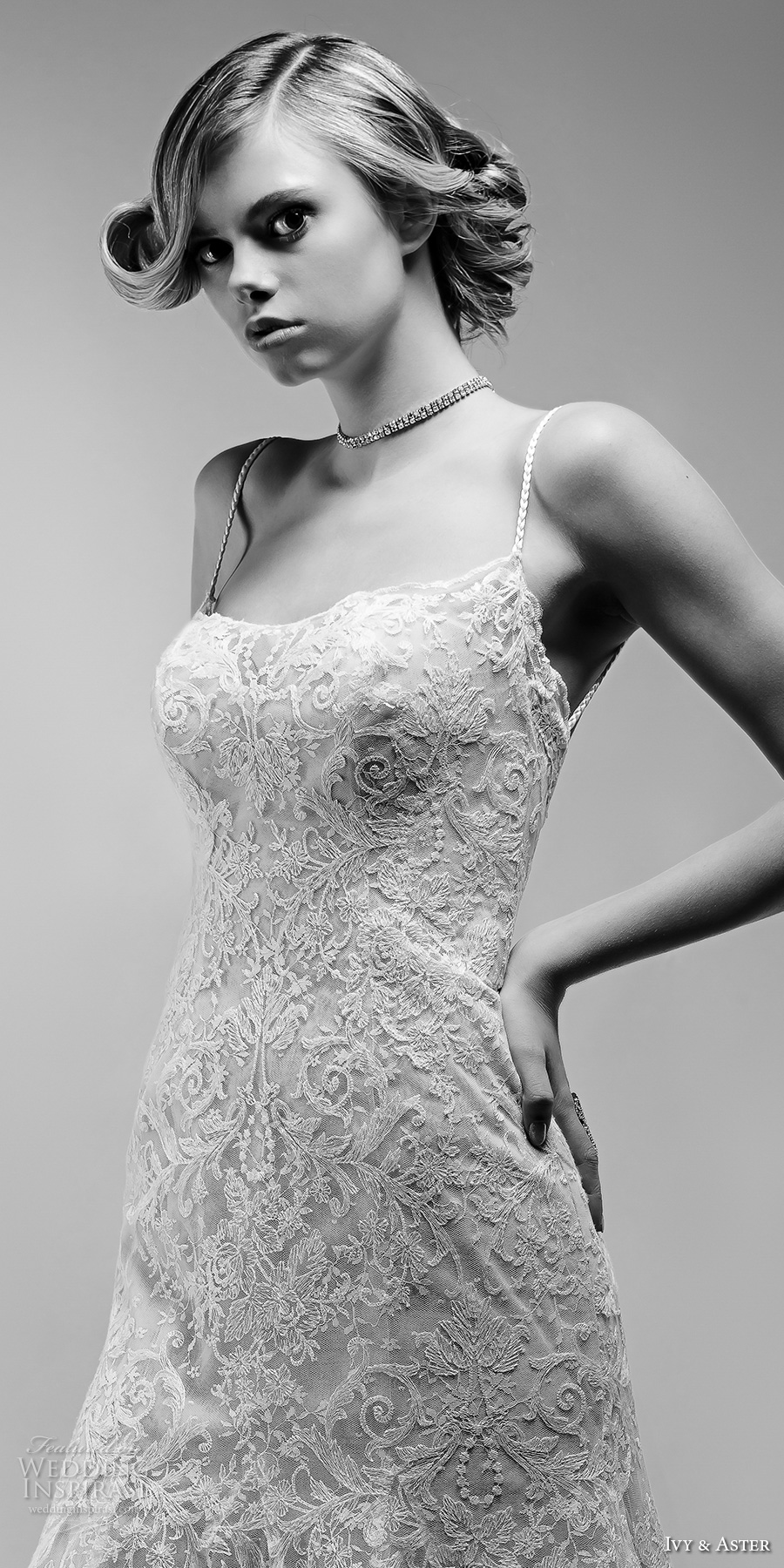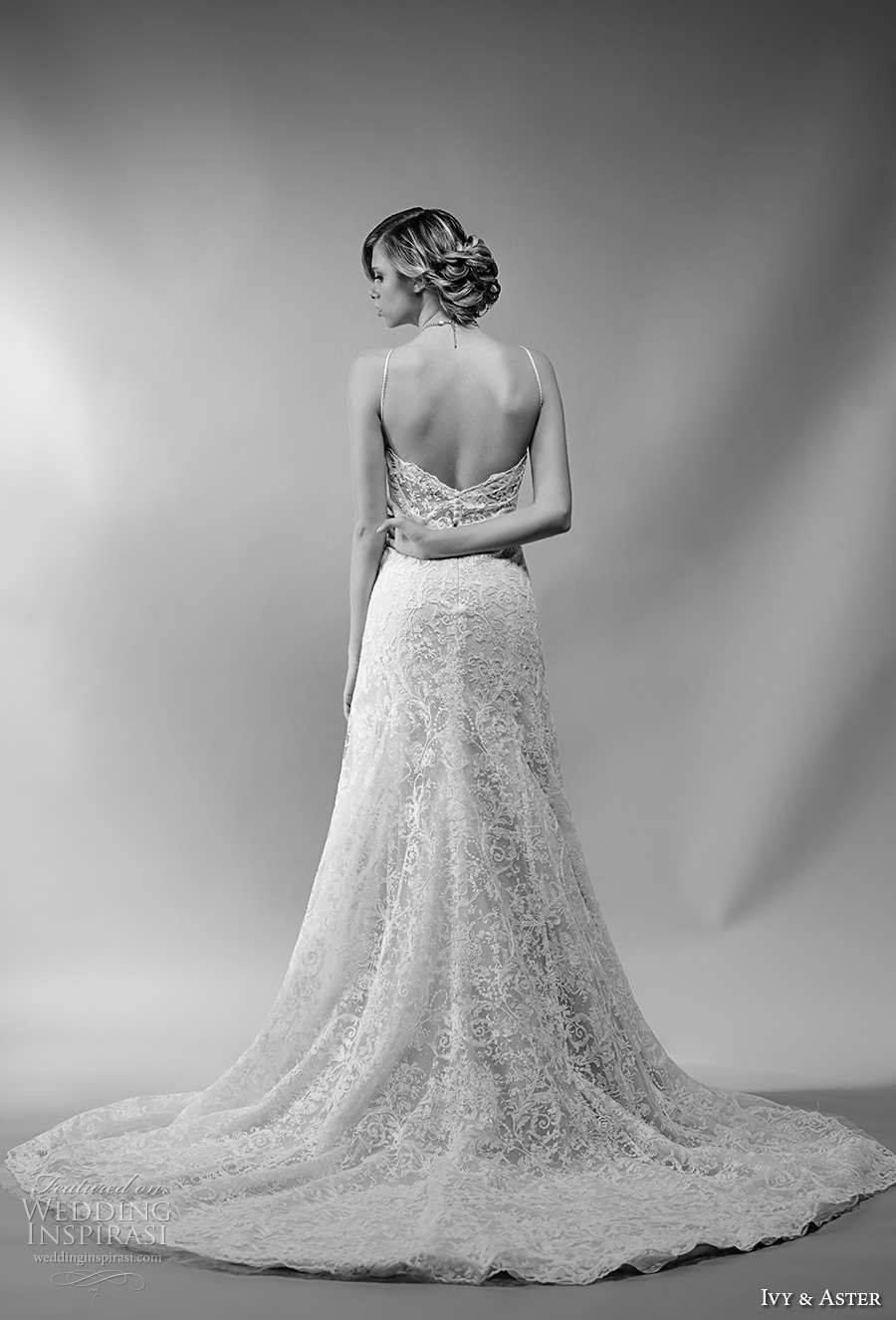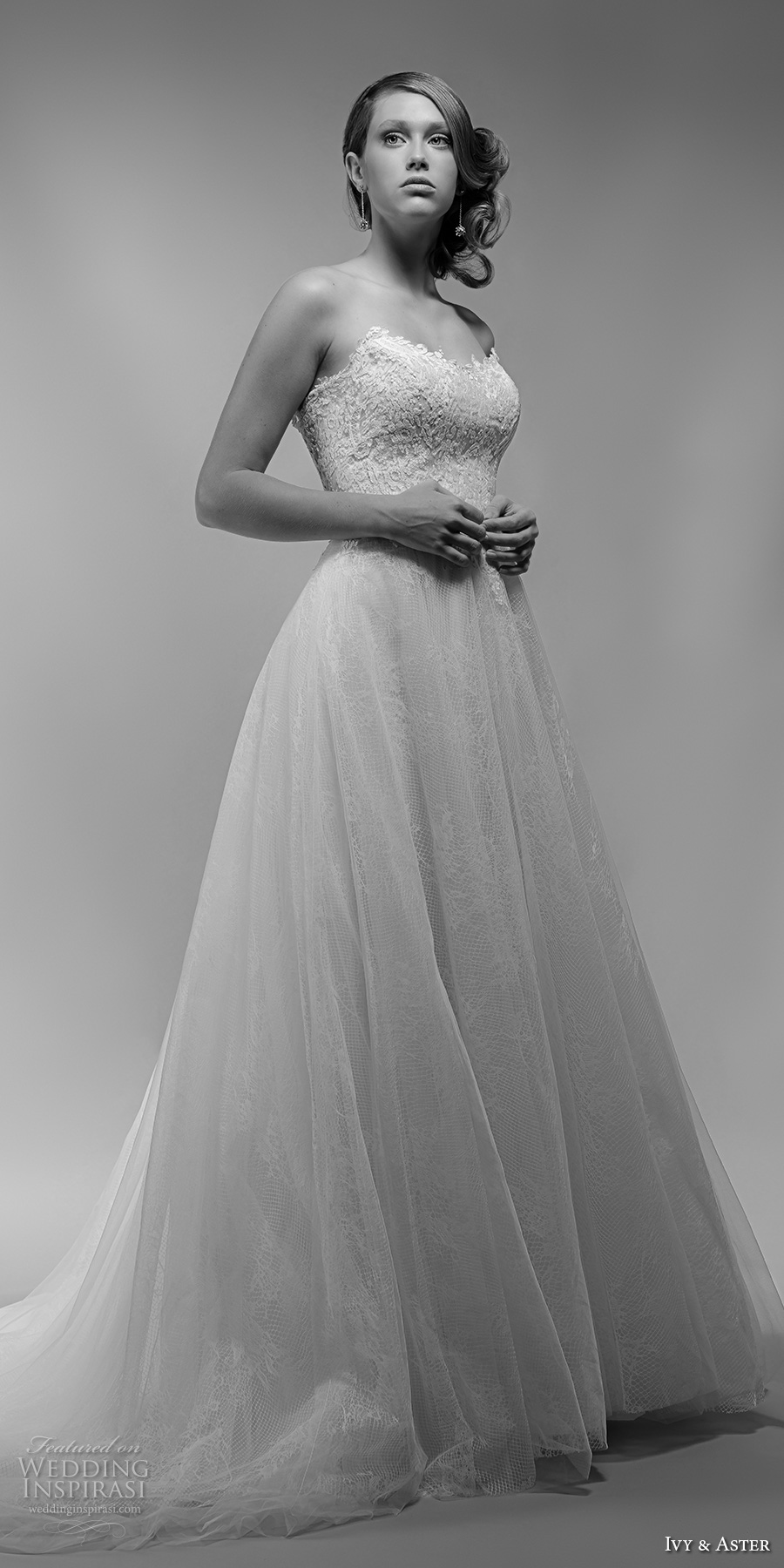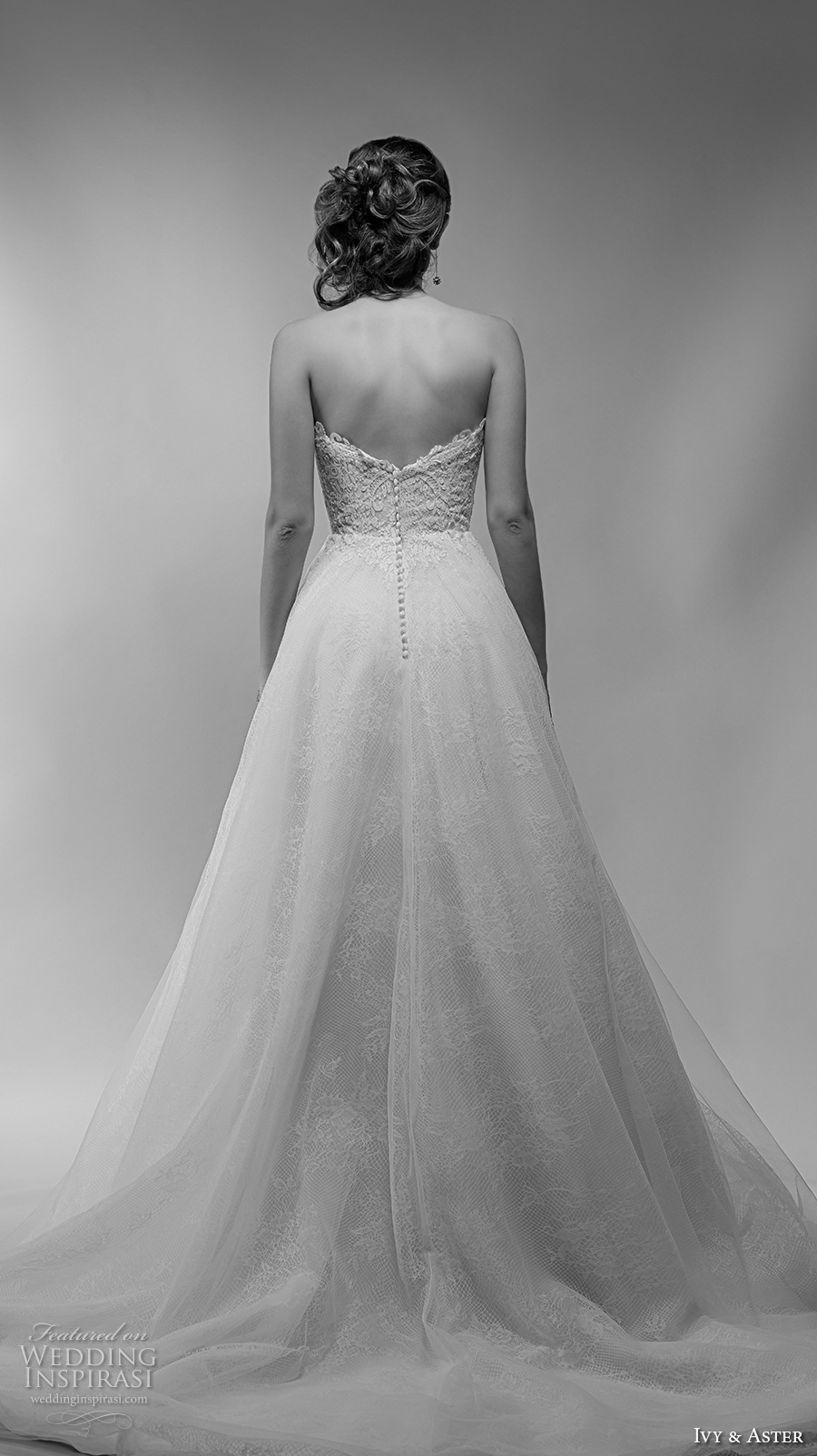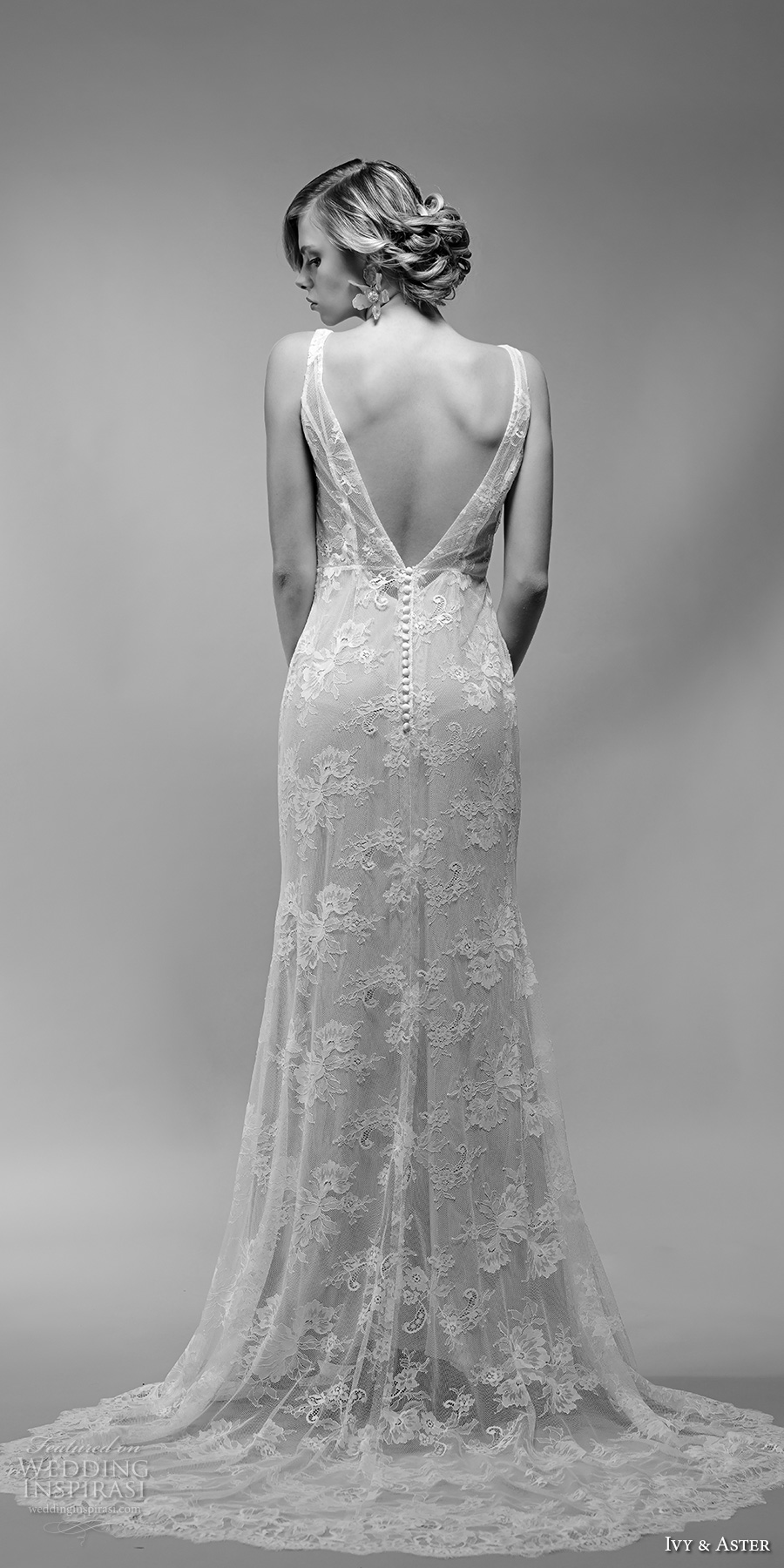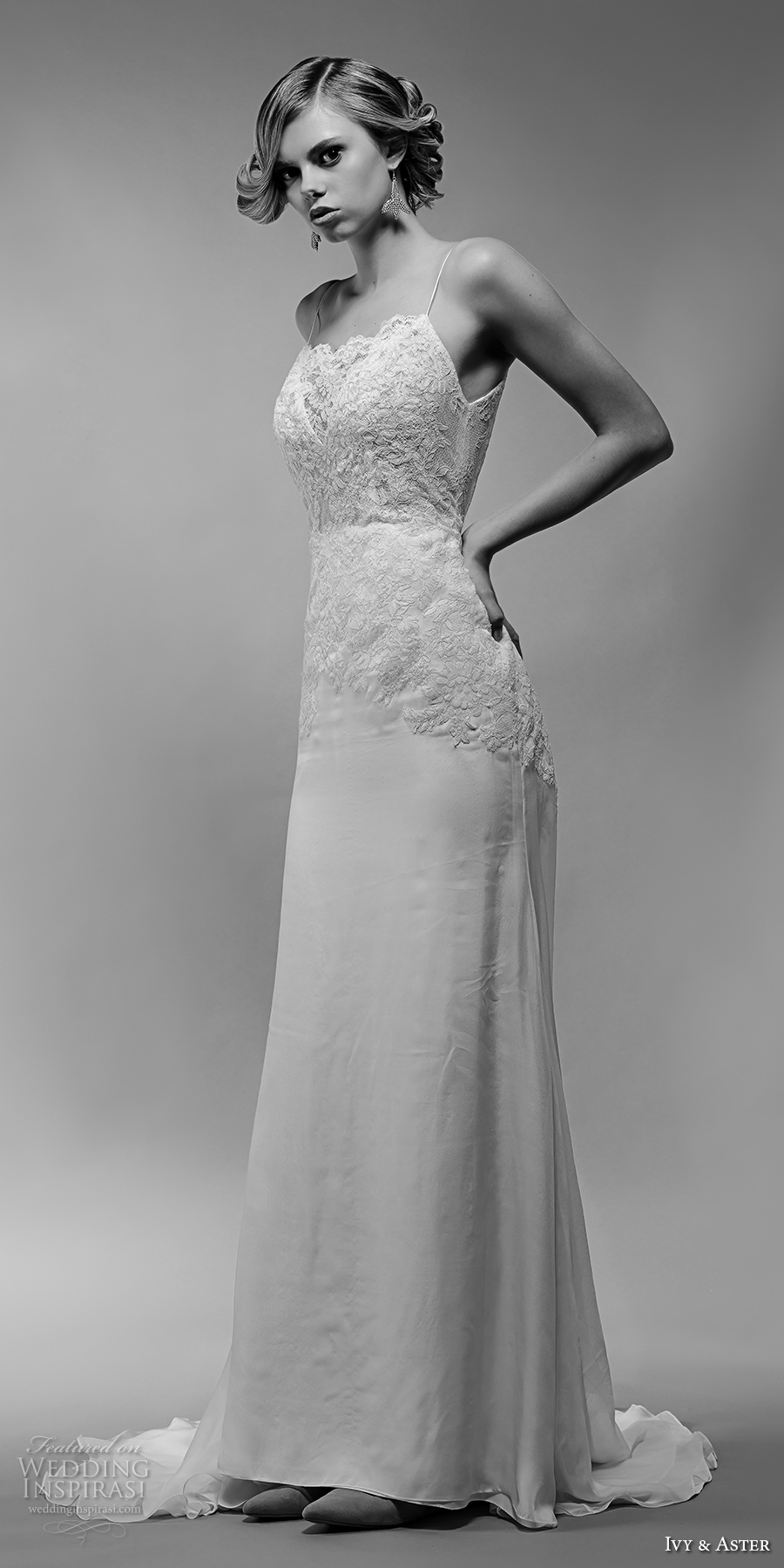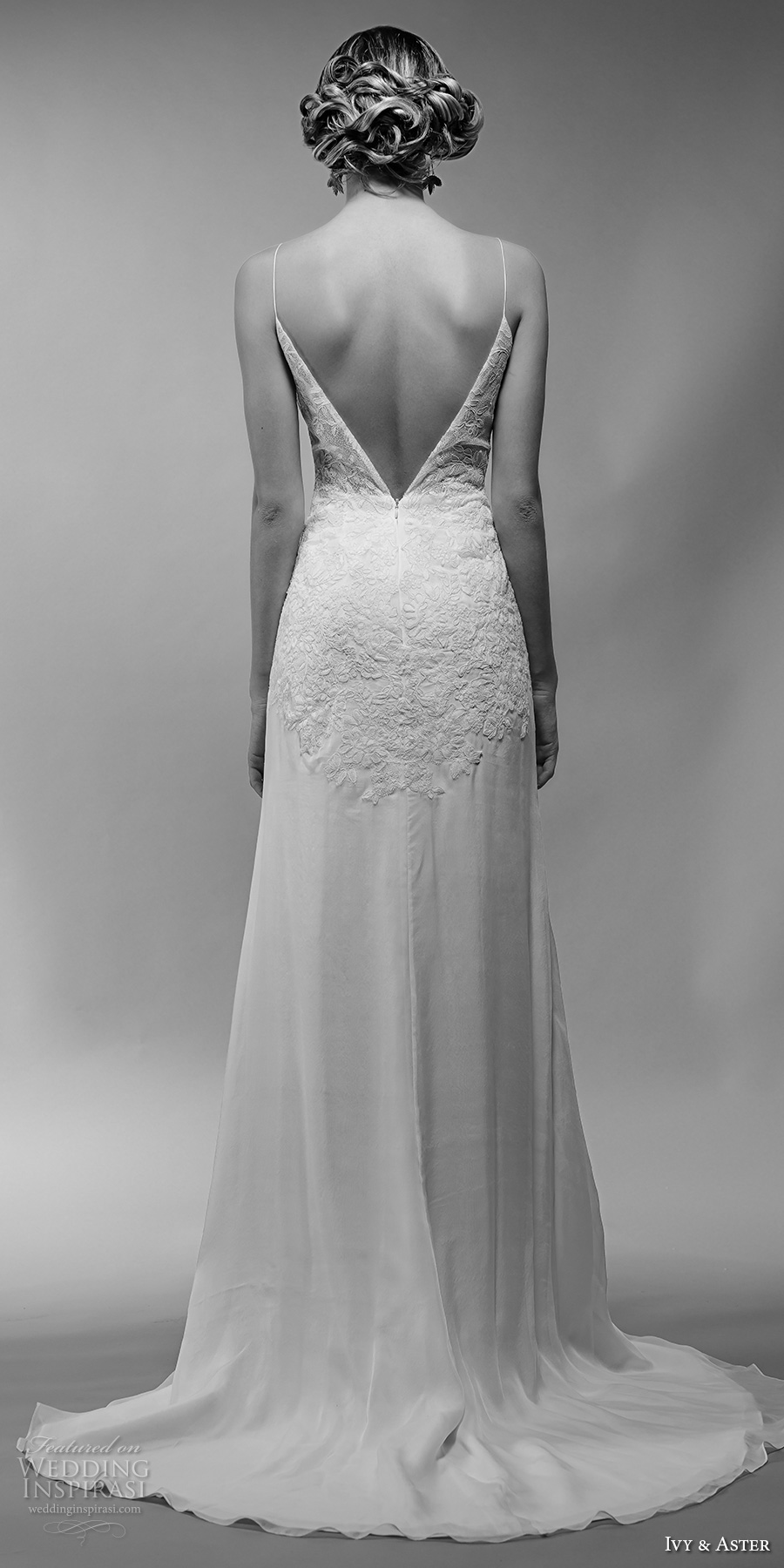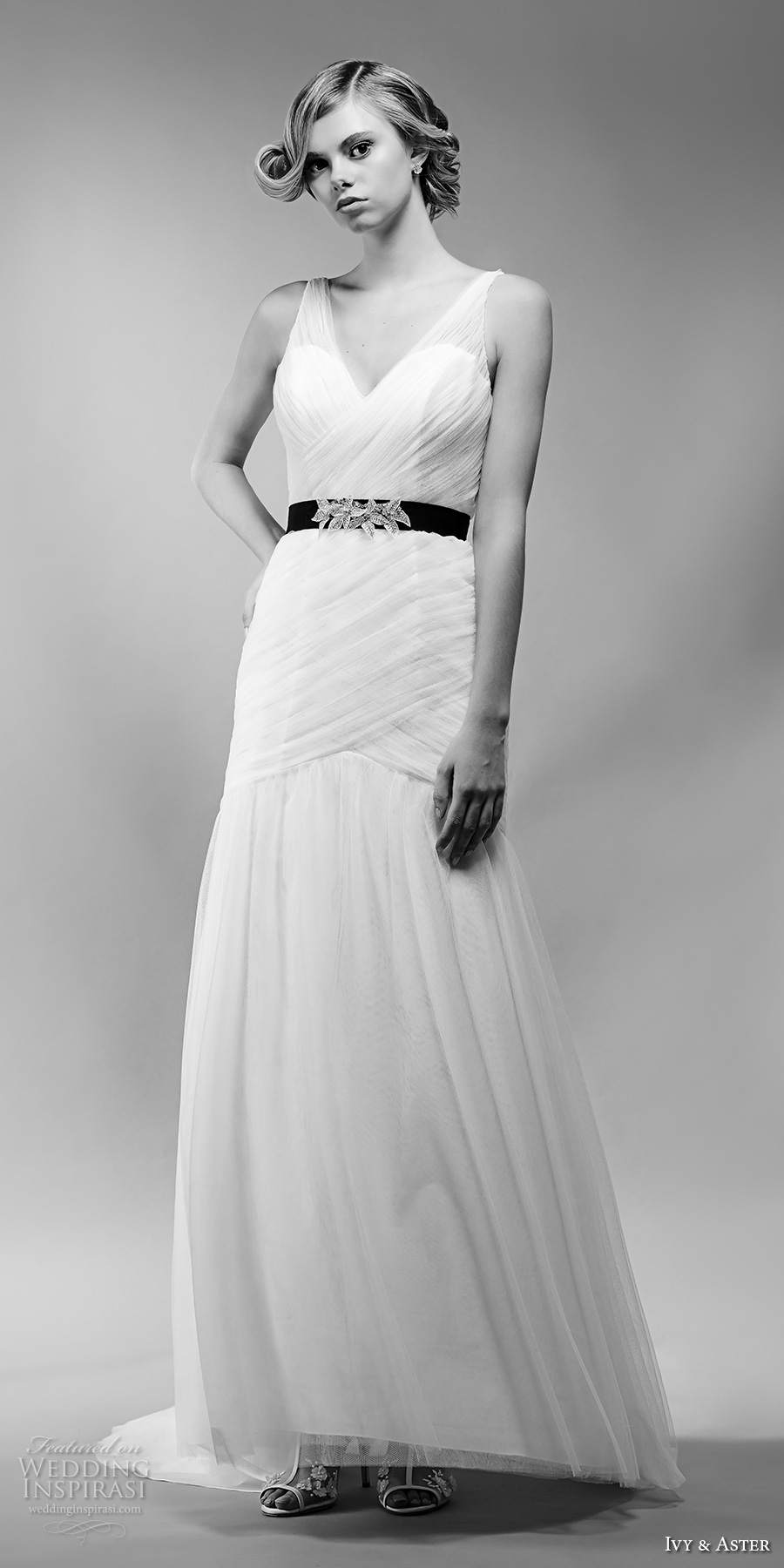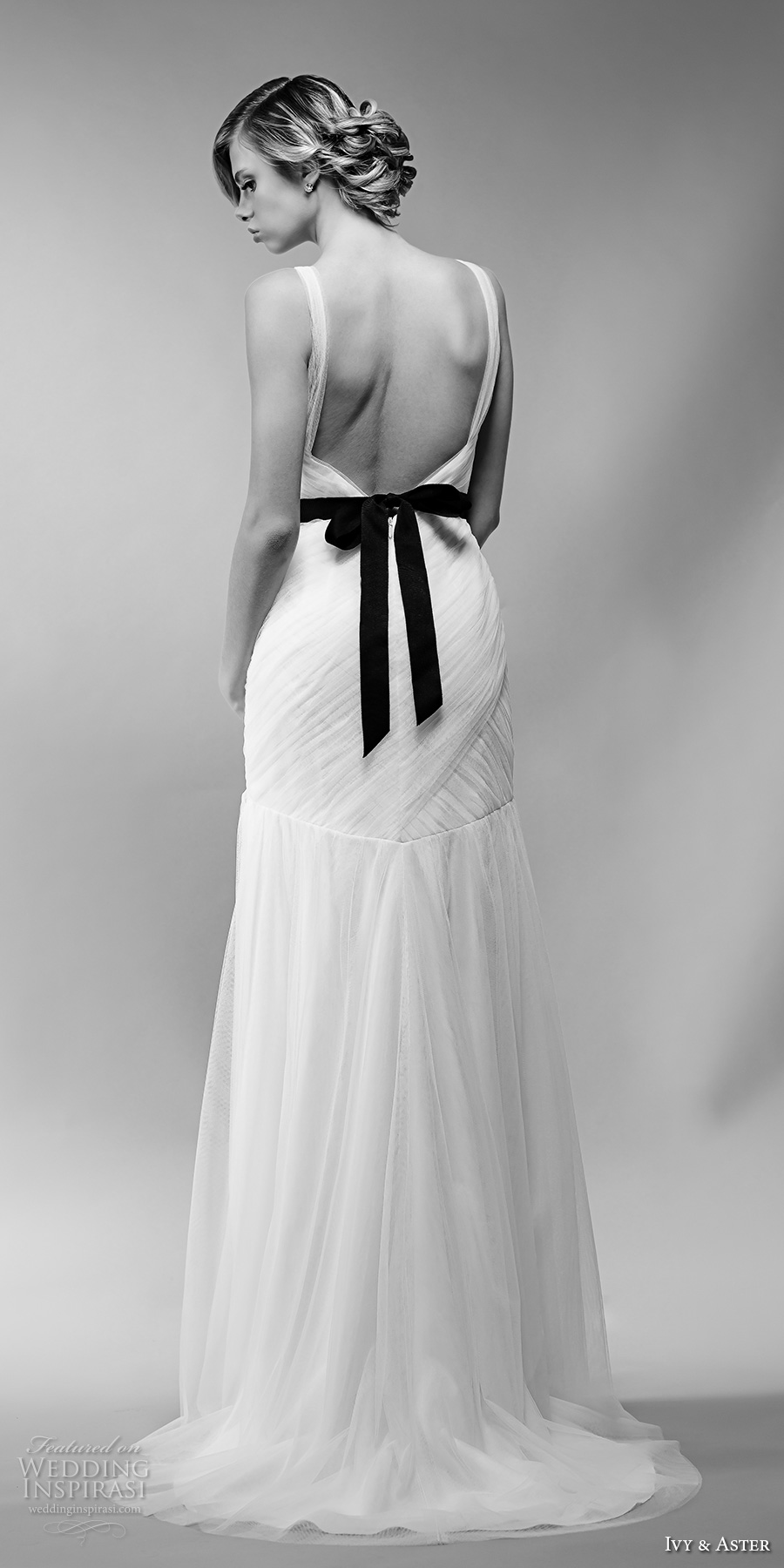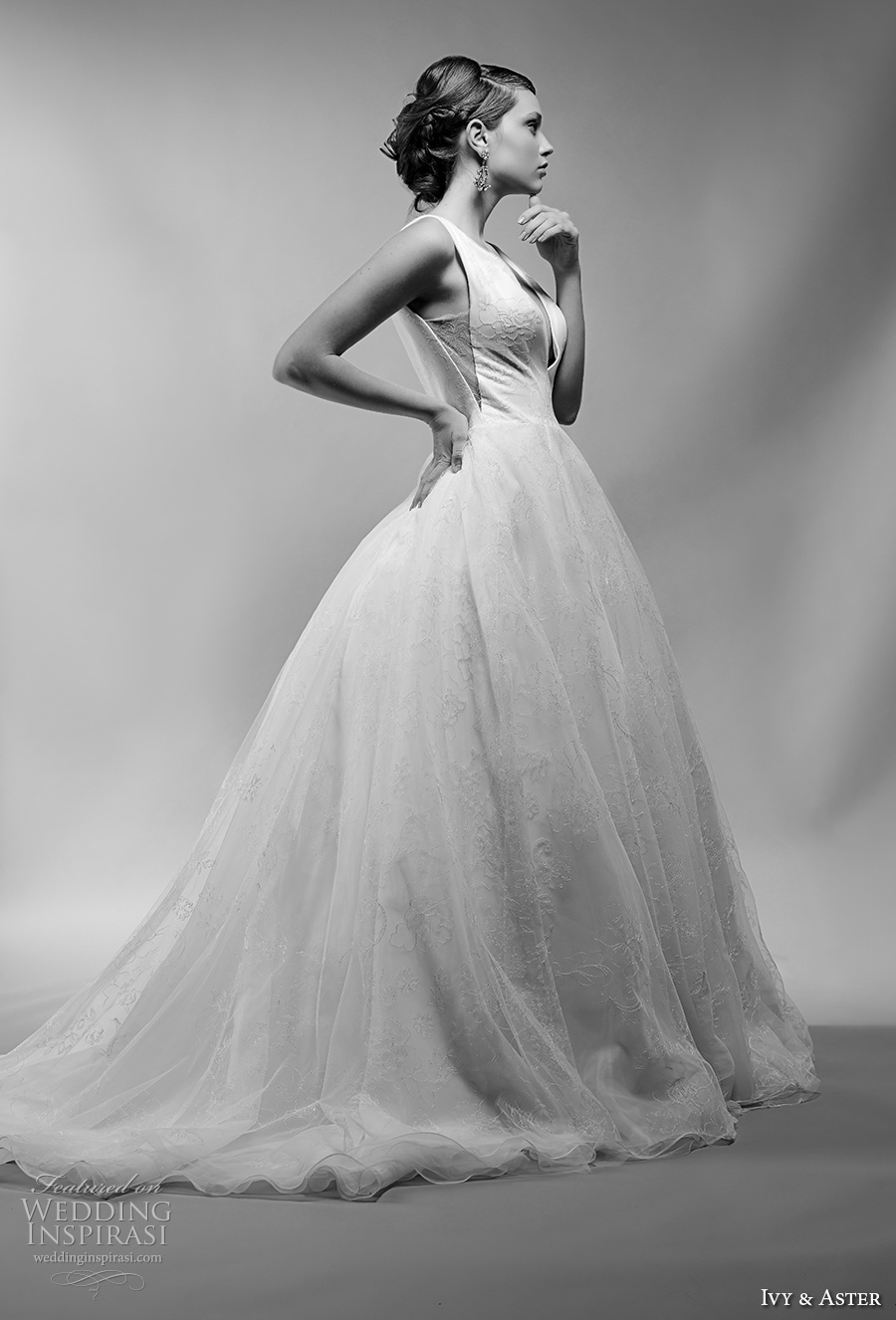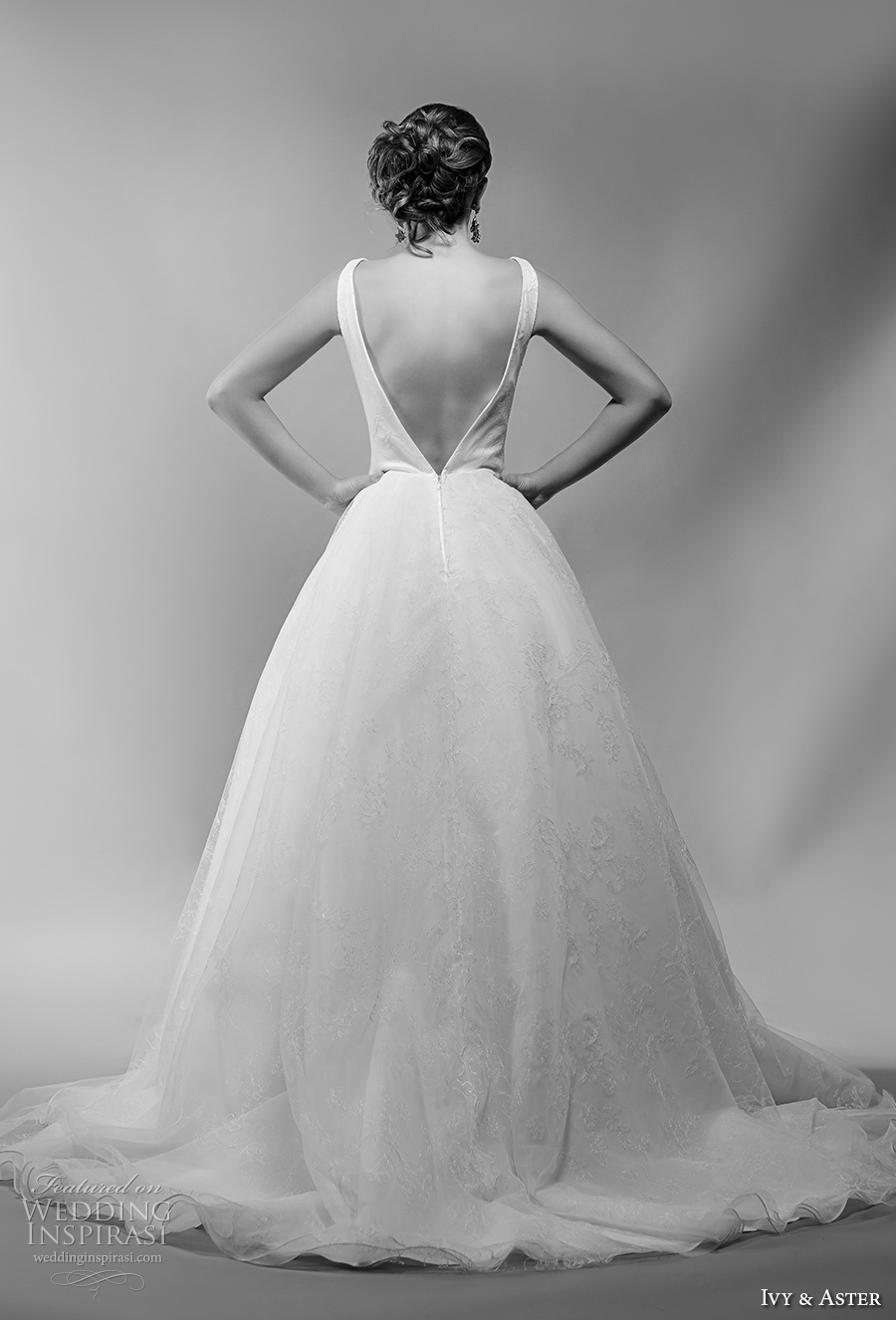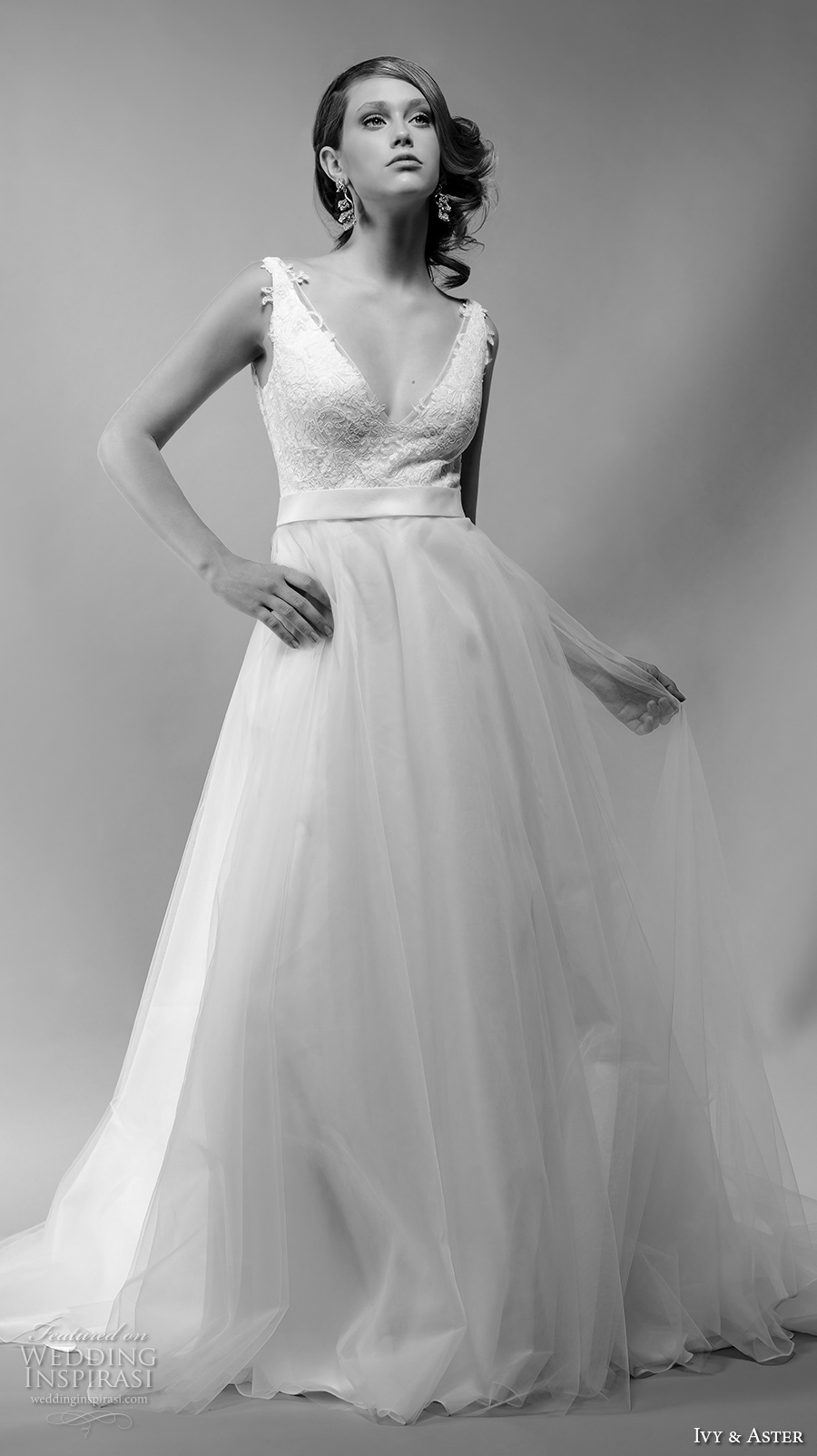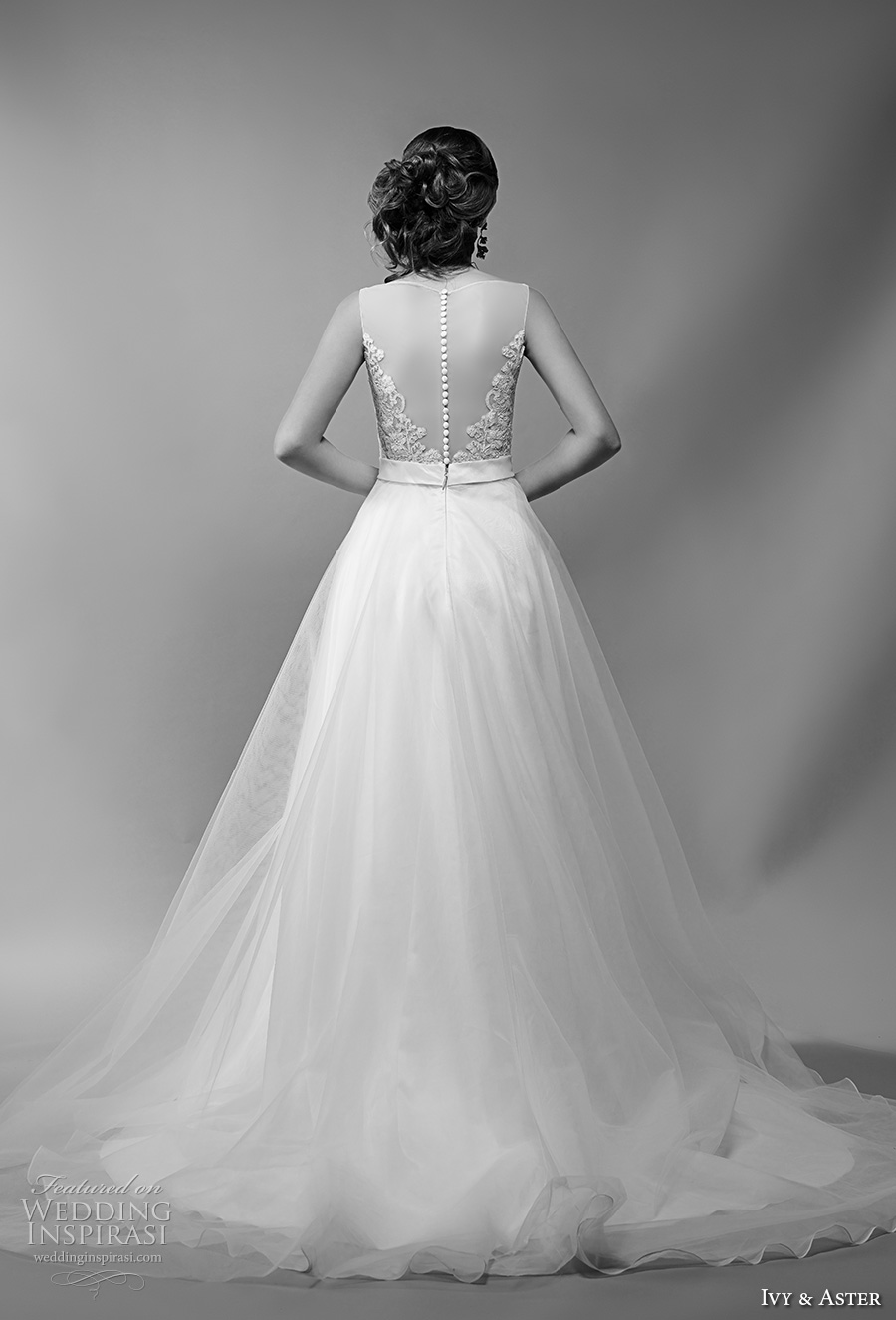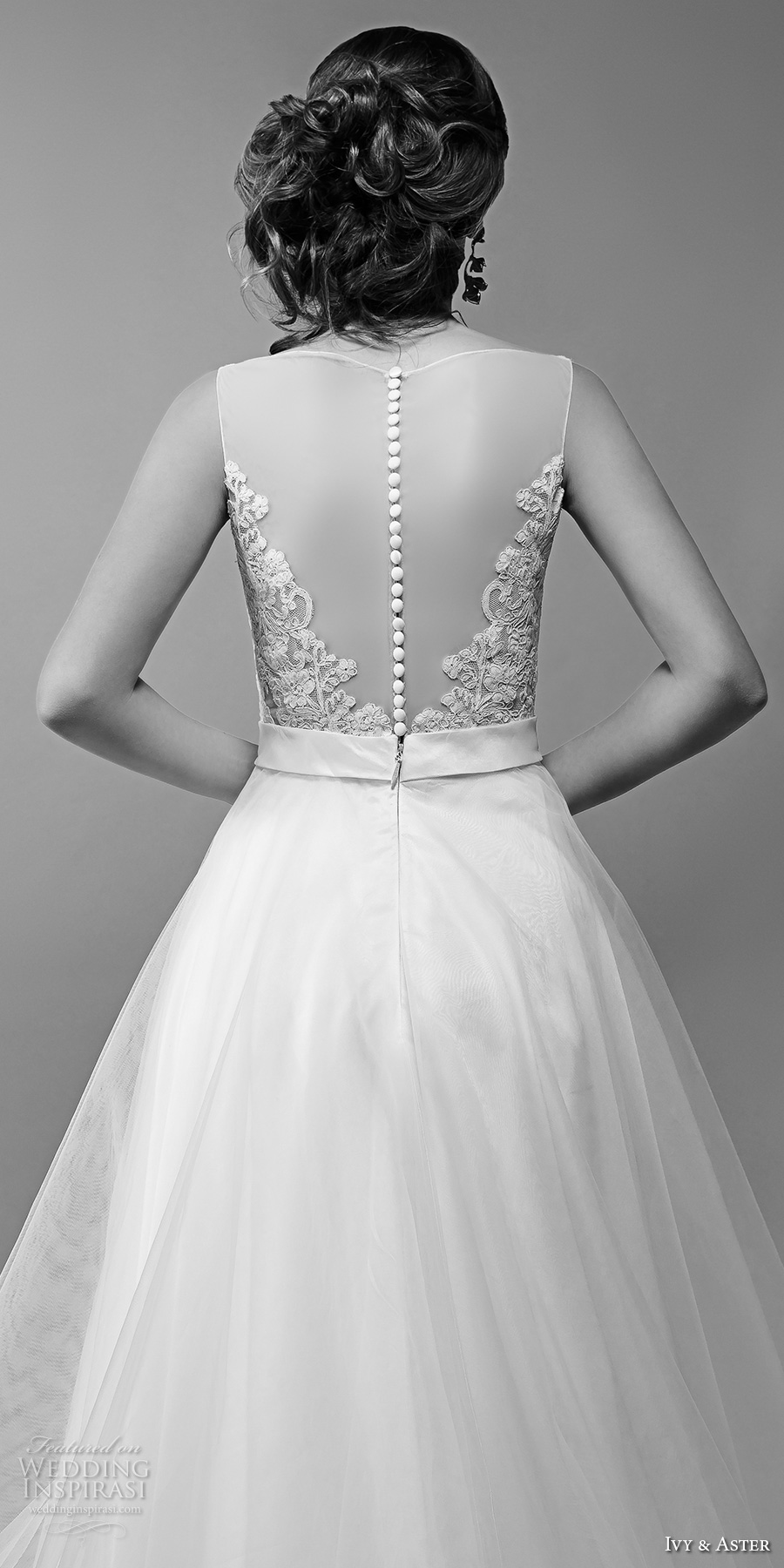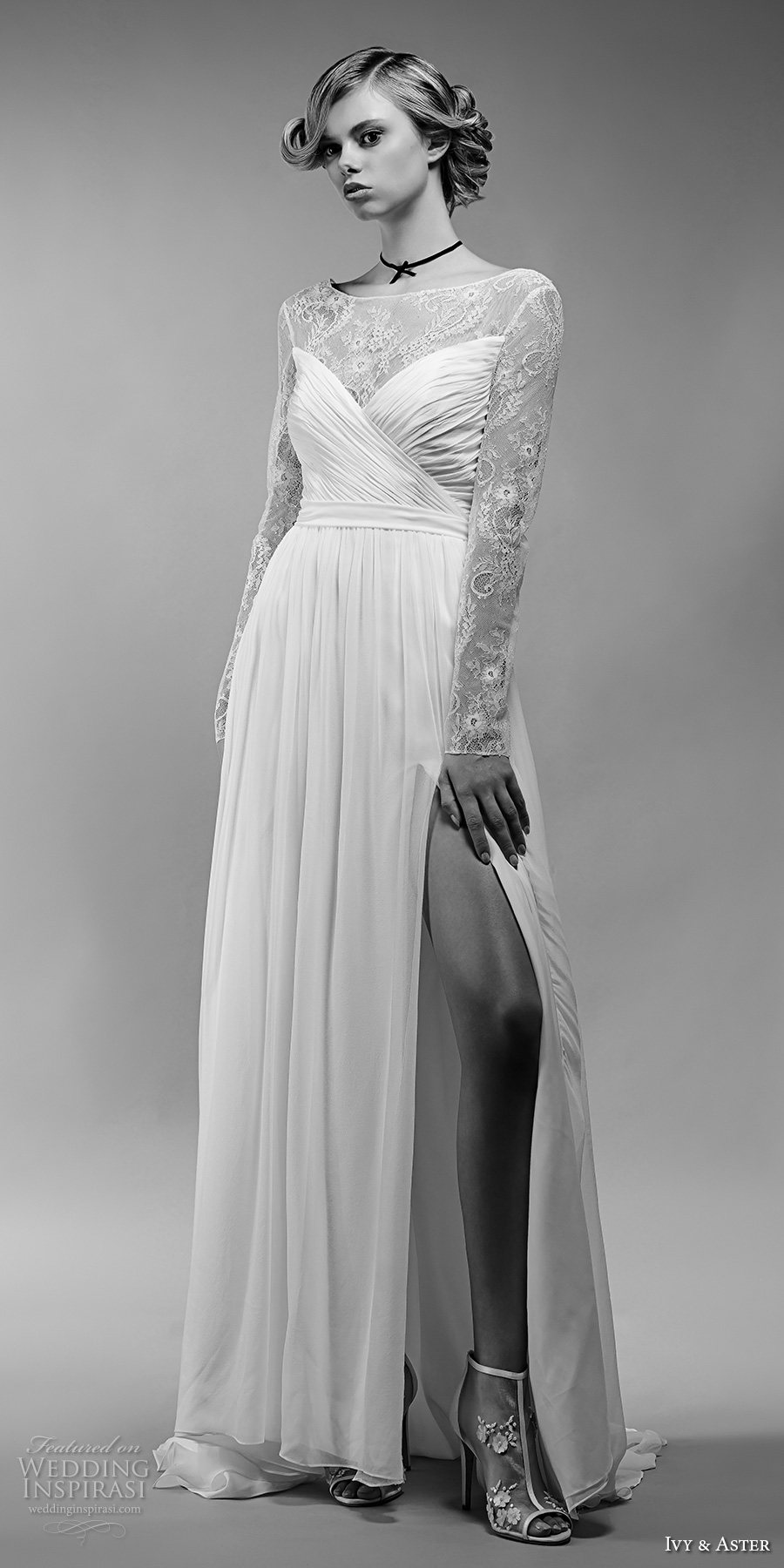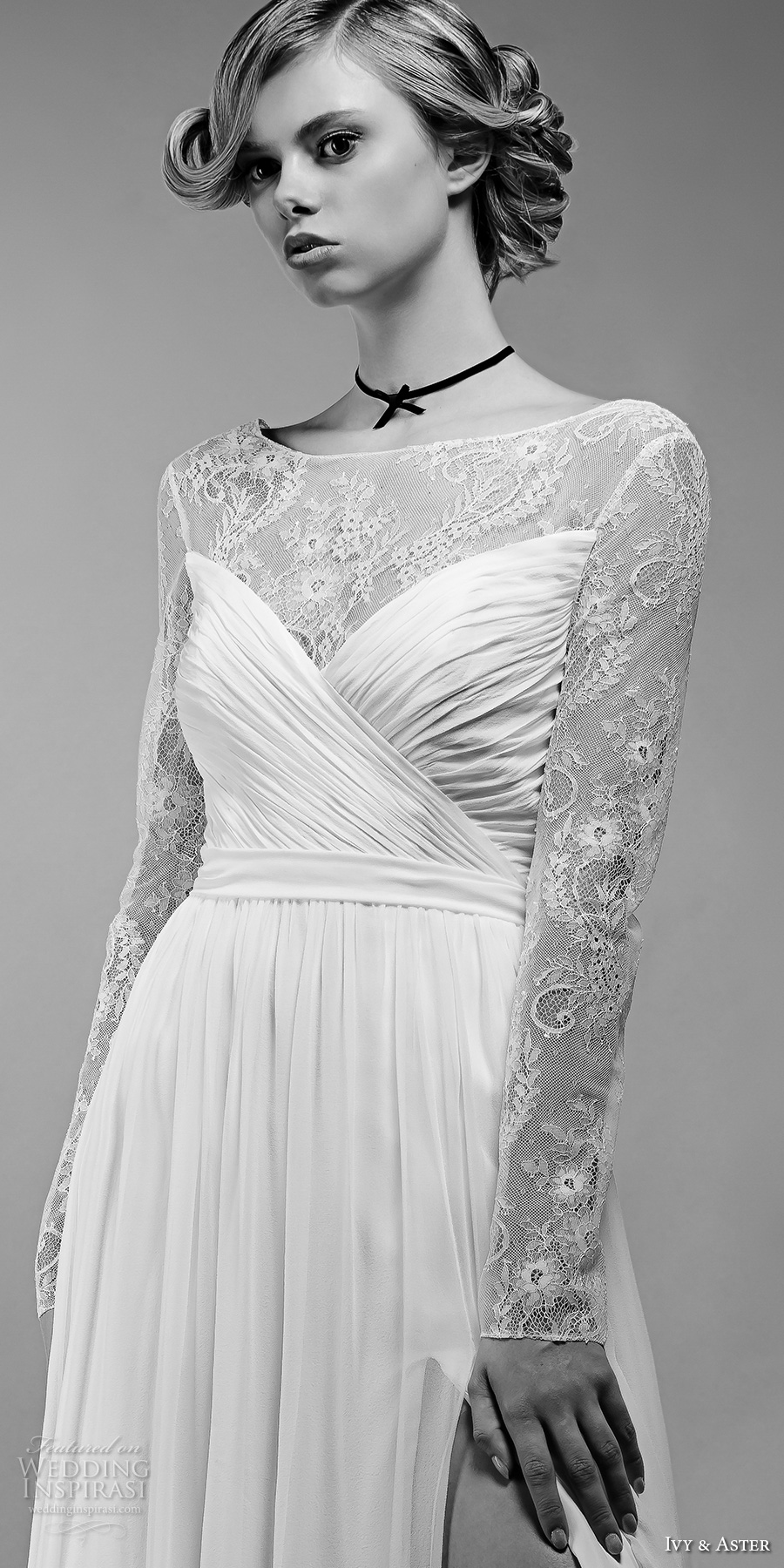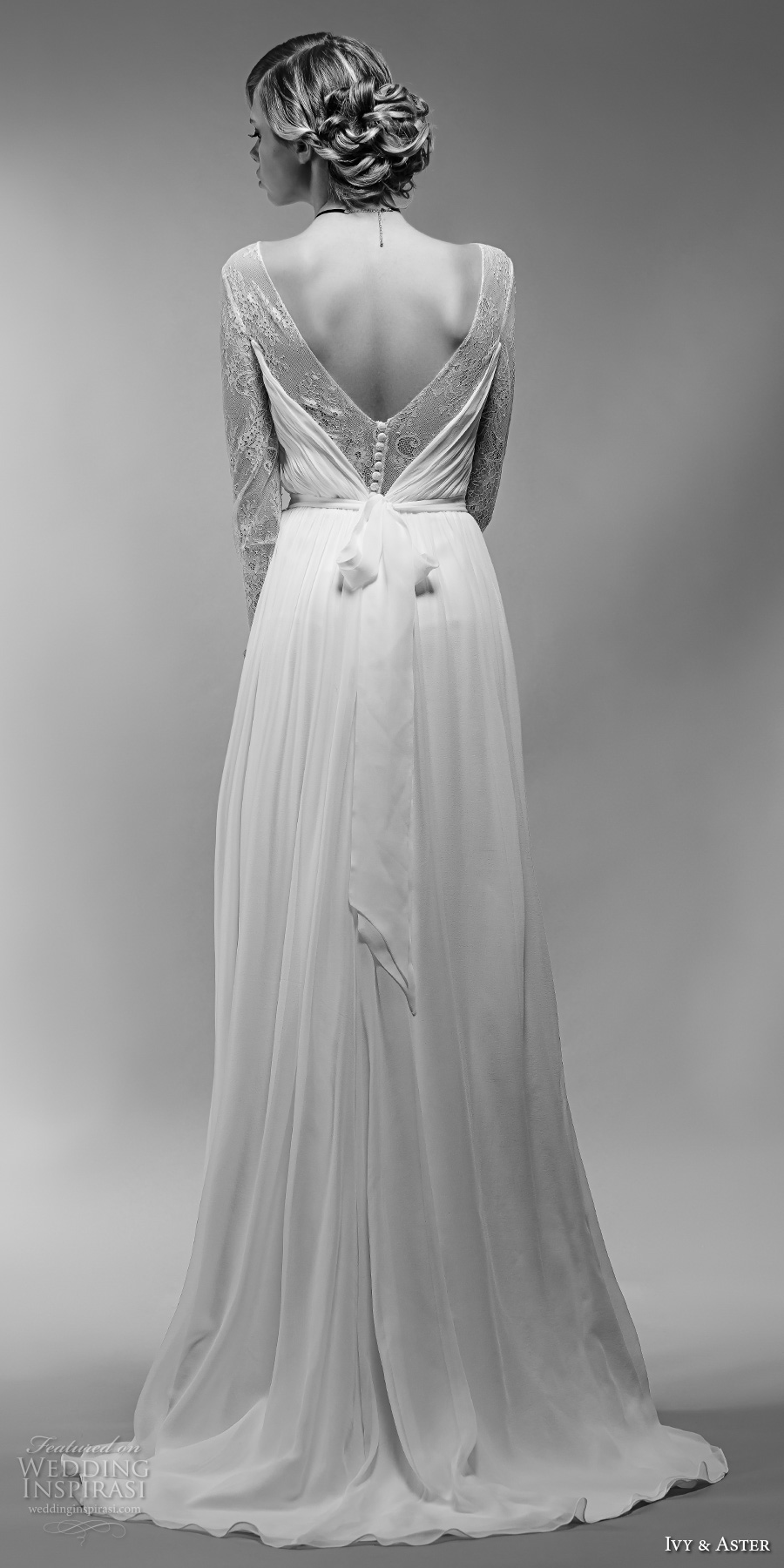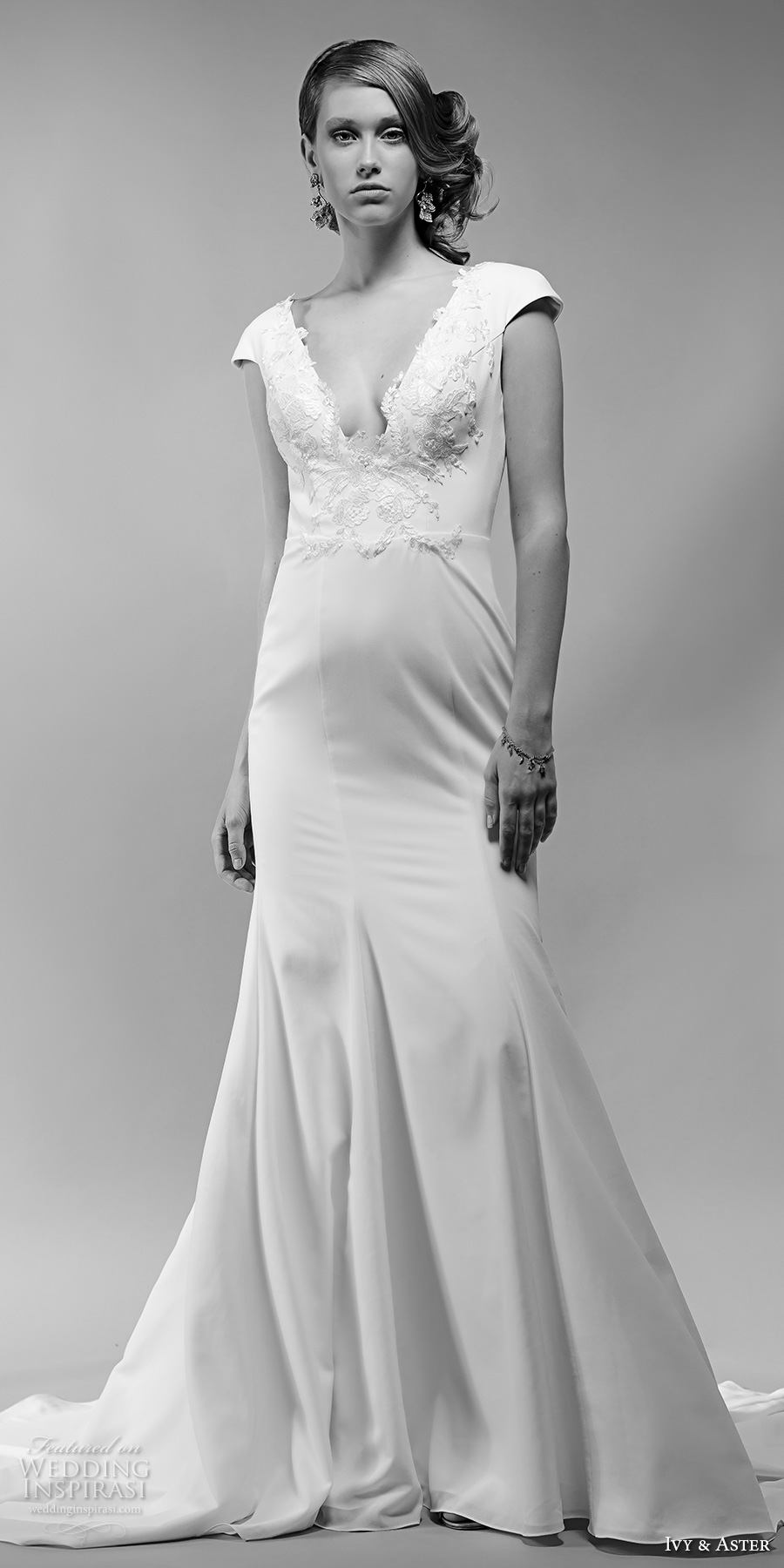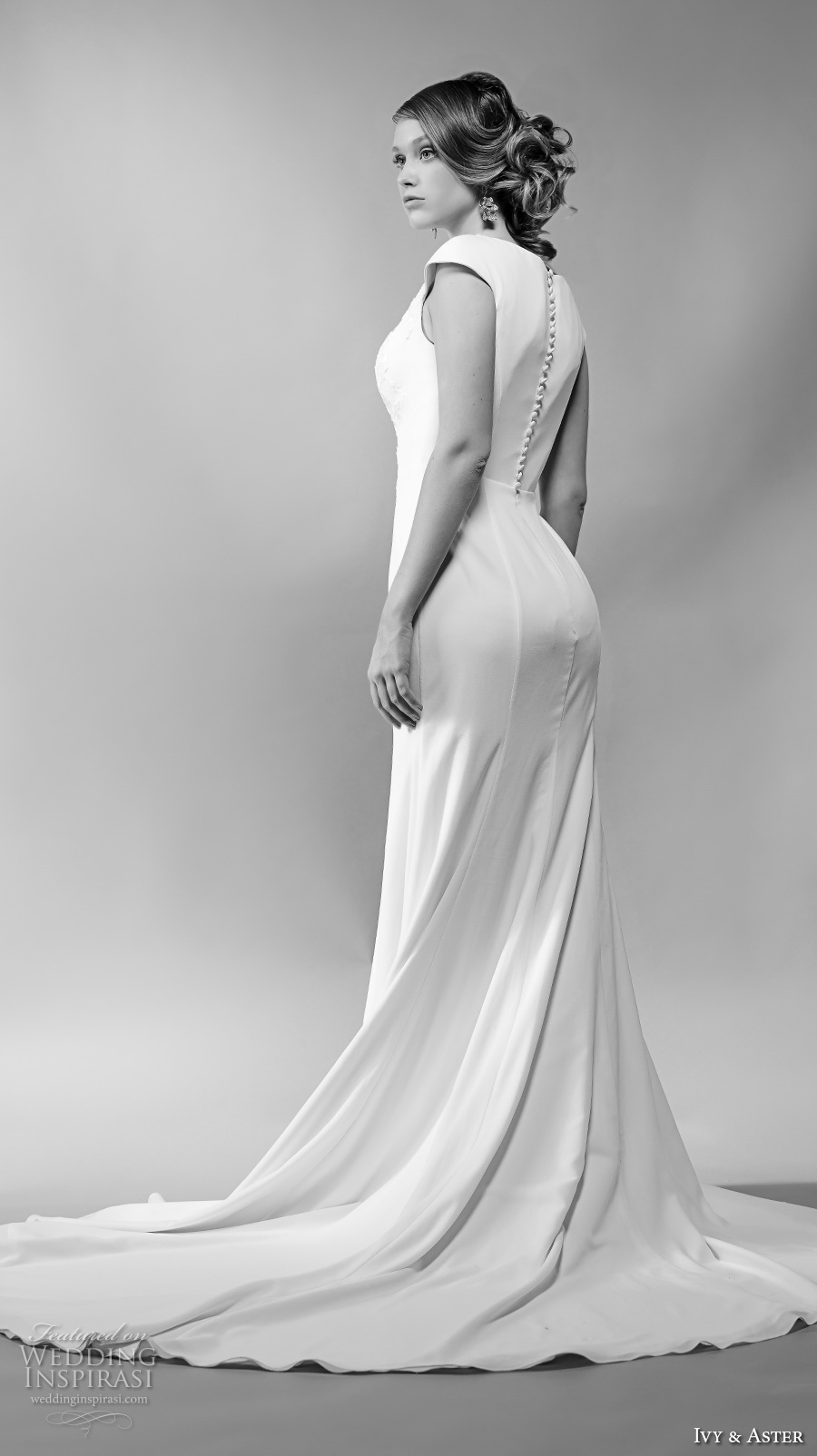 For details, visit Ivy & Aster.

Credits
Photography: Lawrence P Givens | Videography: Tiara Marei | Models: Salt Agency, Avery & Hailey | Hair Stylist: Deedy Wales | Makeup Artist: Sarah Okun | Video Assistant: Sam Sloot |Shoes: Bella Belle Shoes