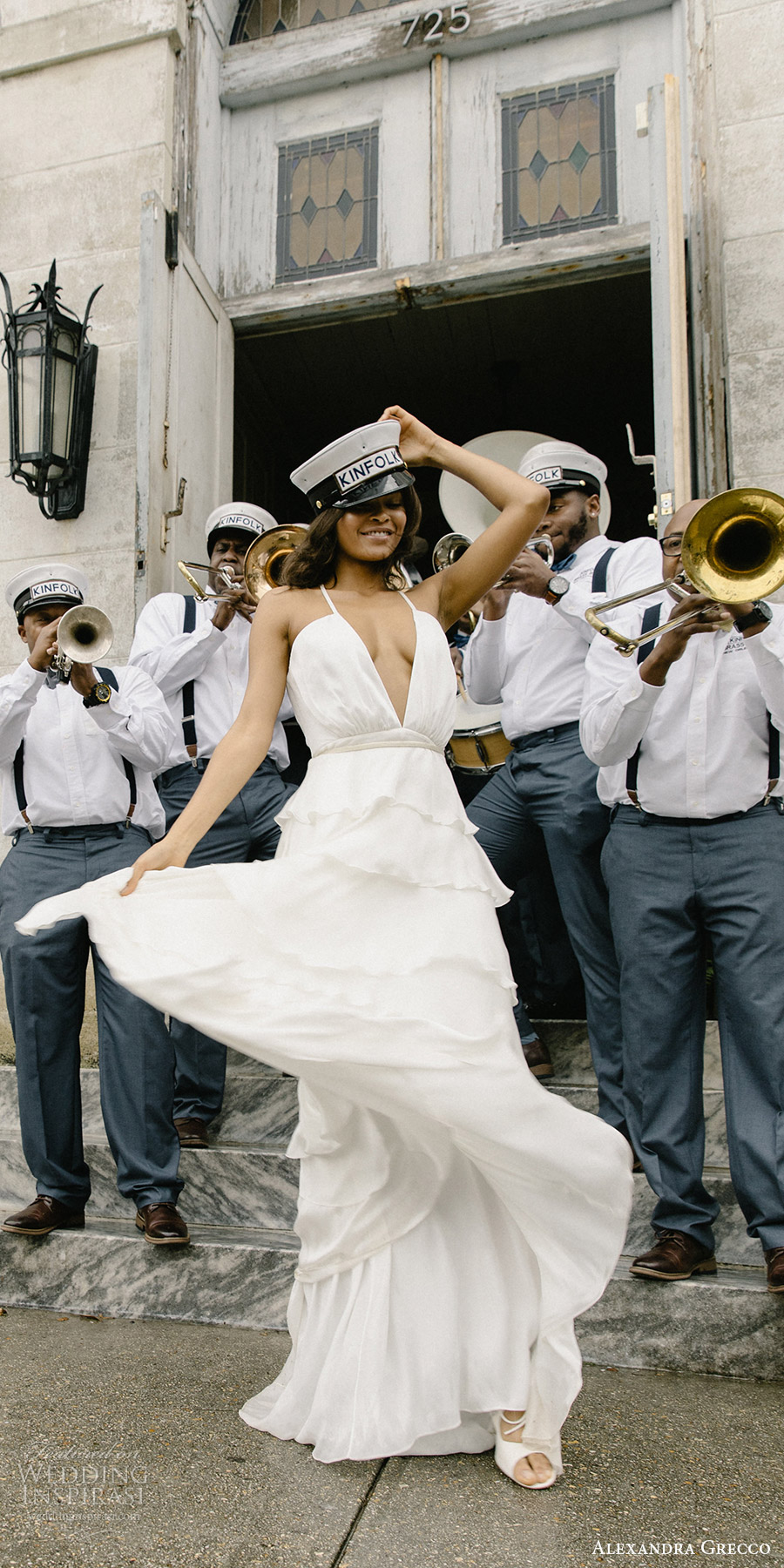 Alexandra Grecco's Fall 2017 collection features contemporary wedding gowns in stunning silhouettes. Accented by the most delicate lace or a striking keyhole, these minimalist styles (and gorgeous photo shoot!) perfectly capture the verve of the confident, modern bride.
"Every season I look forward to scouting locations and finding one in particular that embodies aspects of architecture that I love so much.  This season we headed down to New Orleans to shoot our FW17 collection.  To me, this is a city that has such a rich history and a strong sense of place, thanks in part to its unique architecture.  We found an amazing old home in the French Quarter that was gorgeous in its elegant decay and rich jewel tones.  Our second location was the Marigny Opera House which made me swoon thanks to its pastel walls and the massive windows which flooded the space with sunlight." ~ Alexandra Grecco, CEO & Designer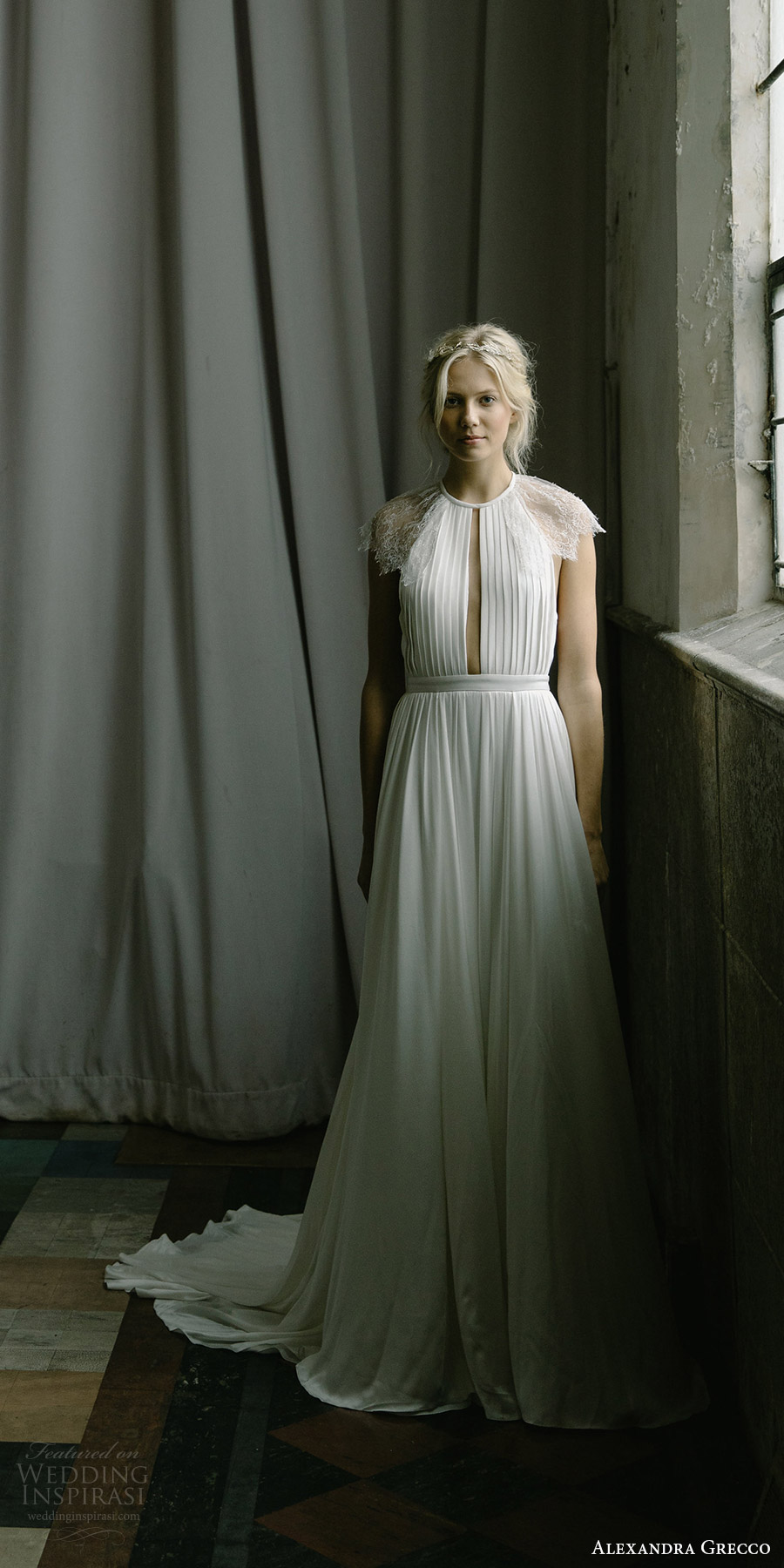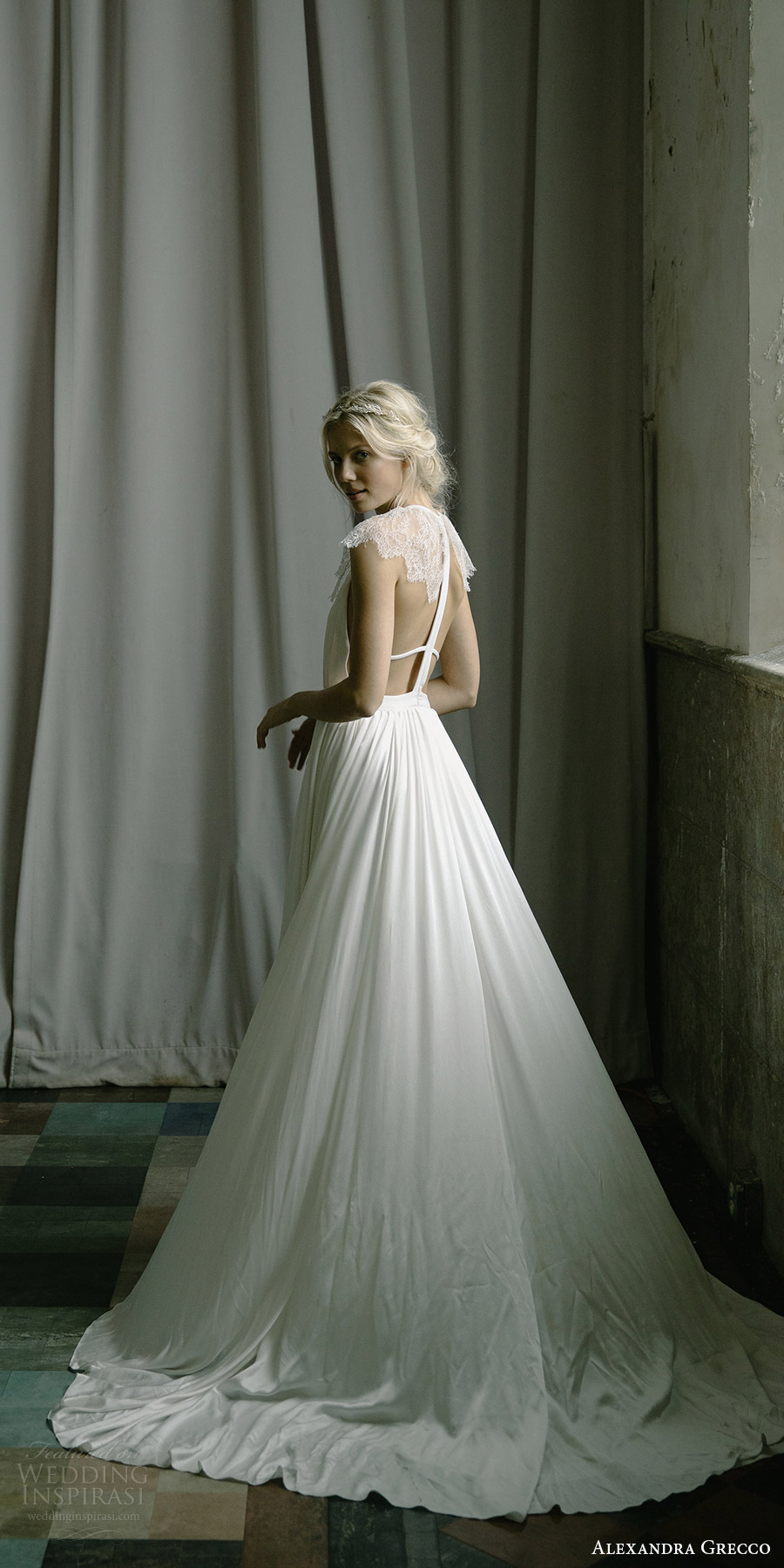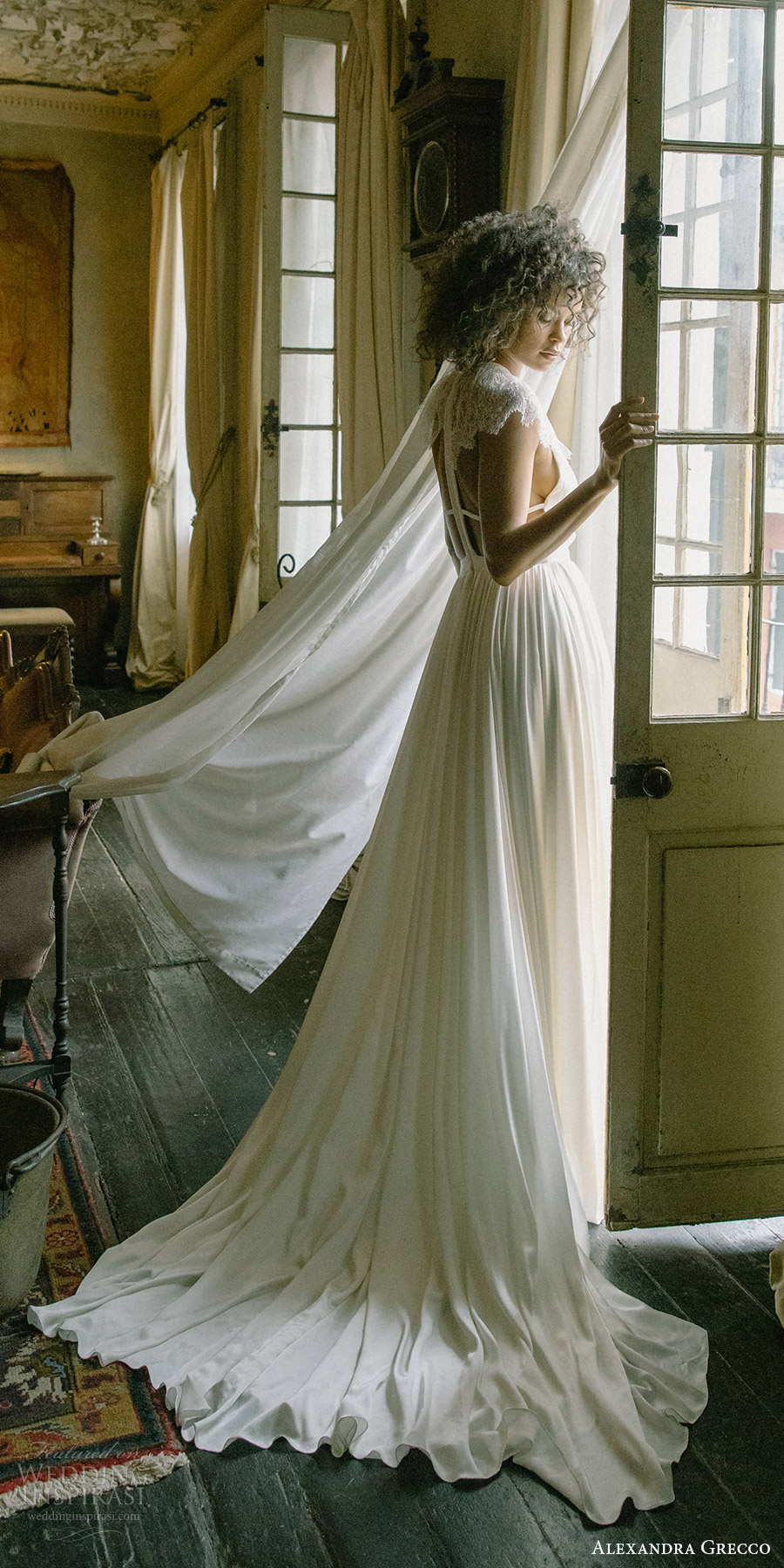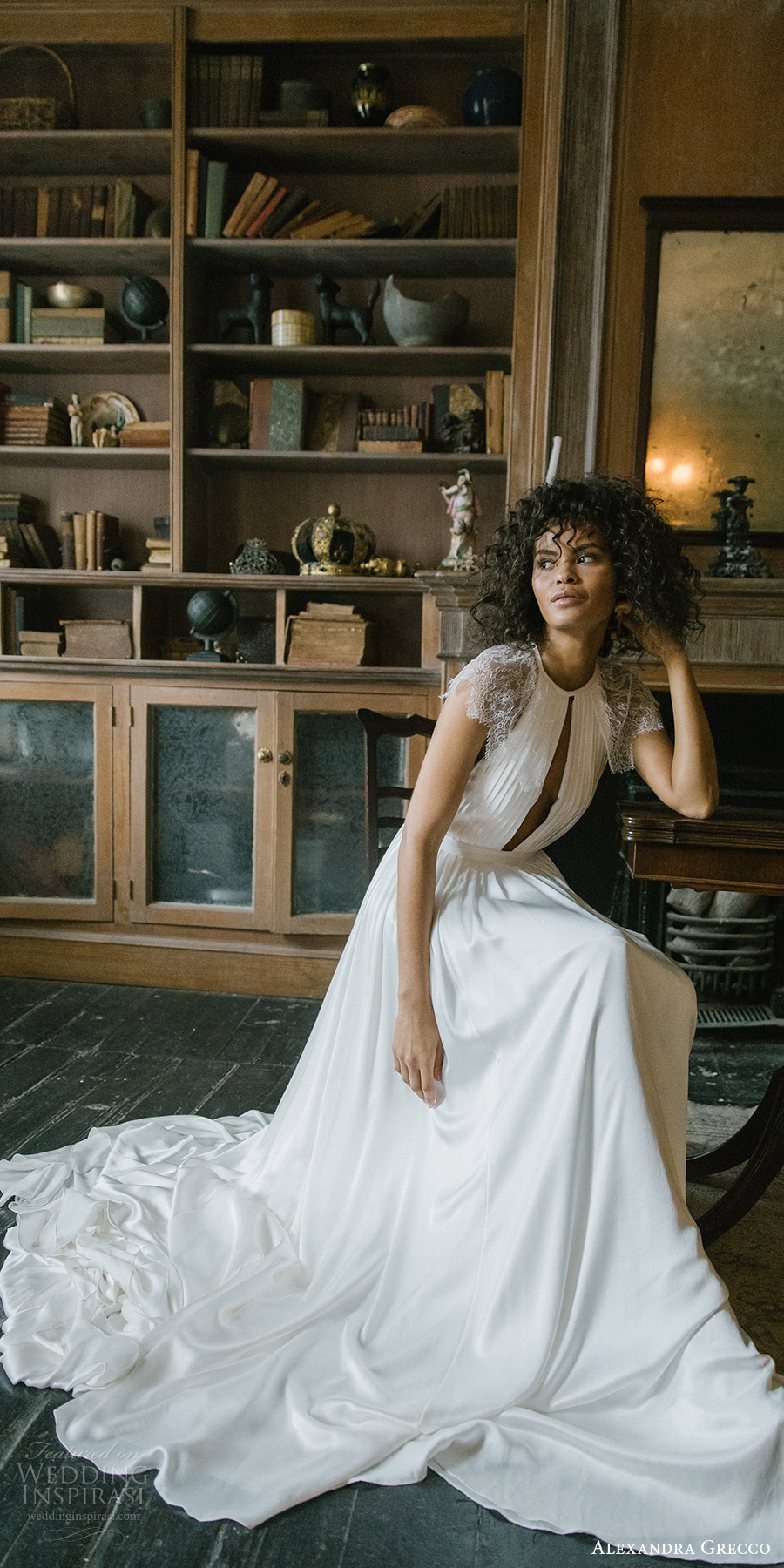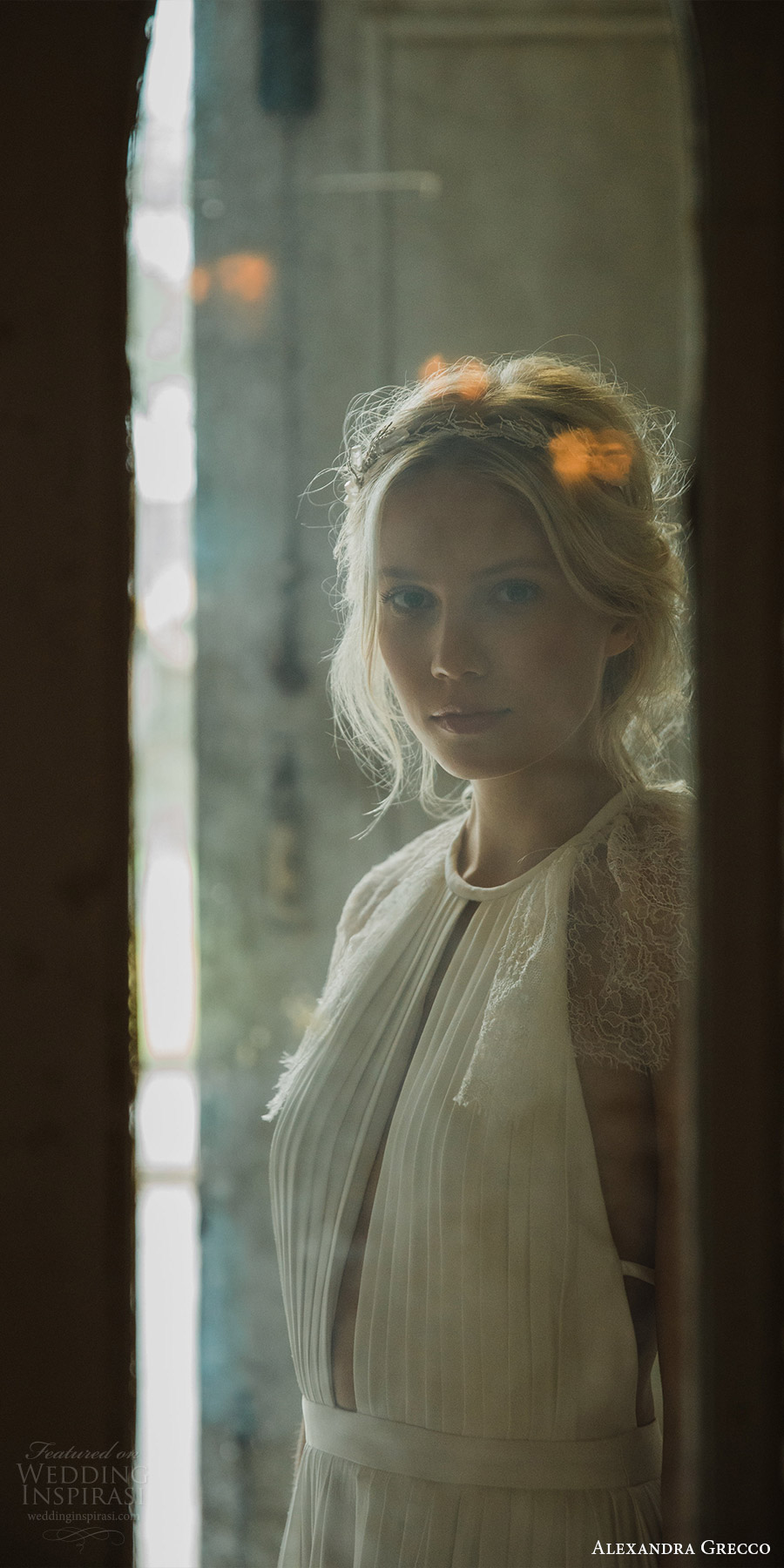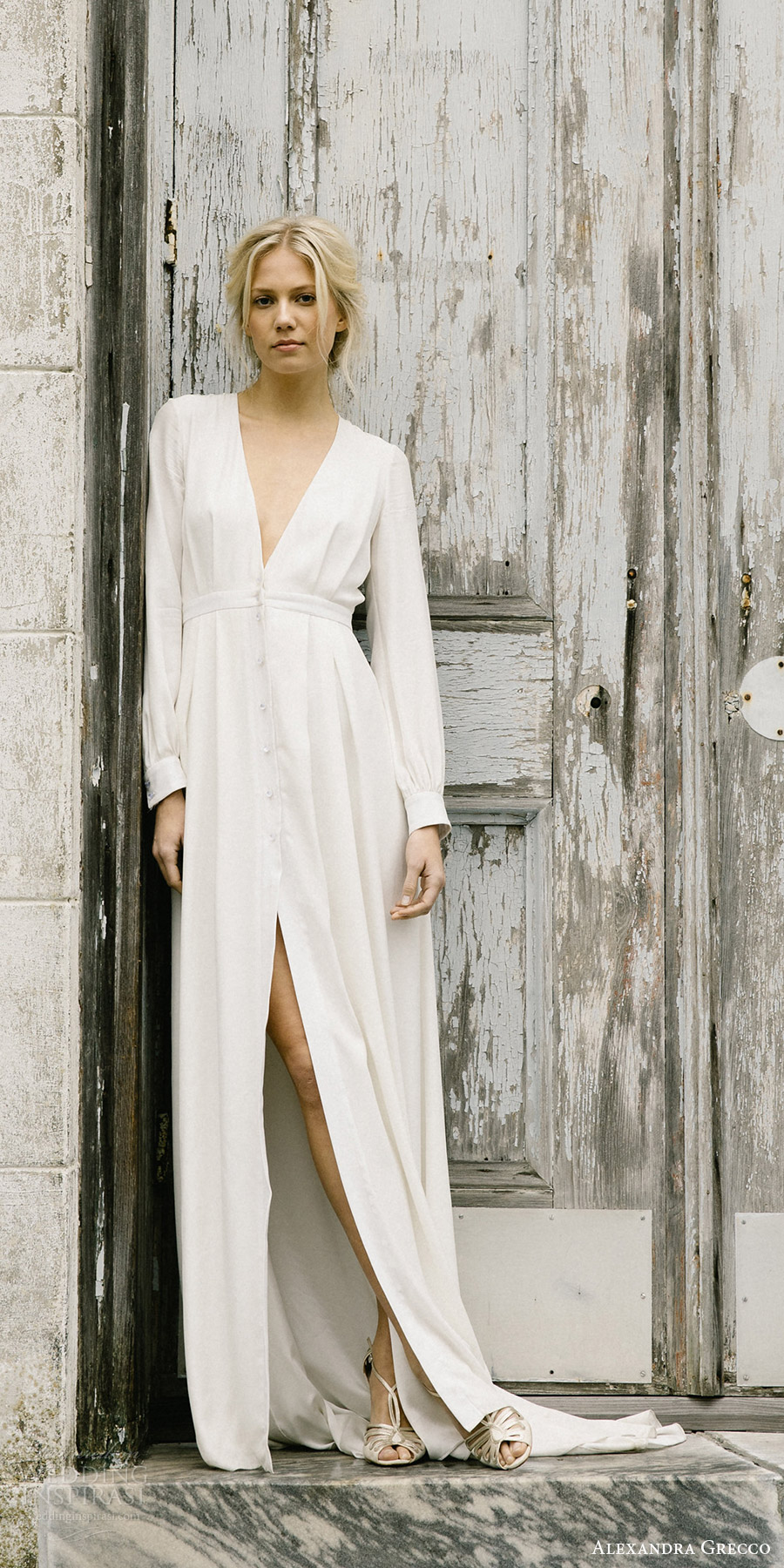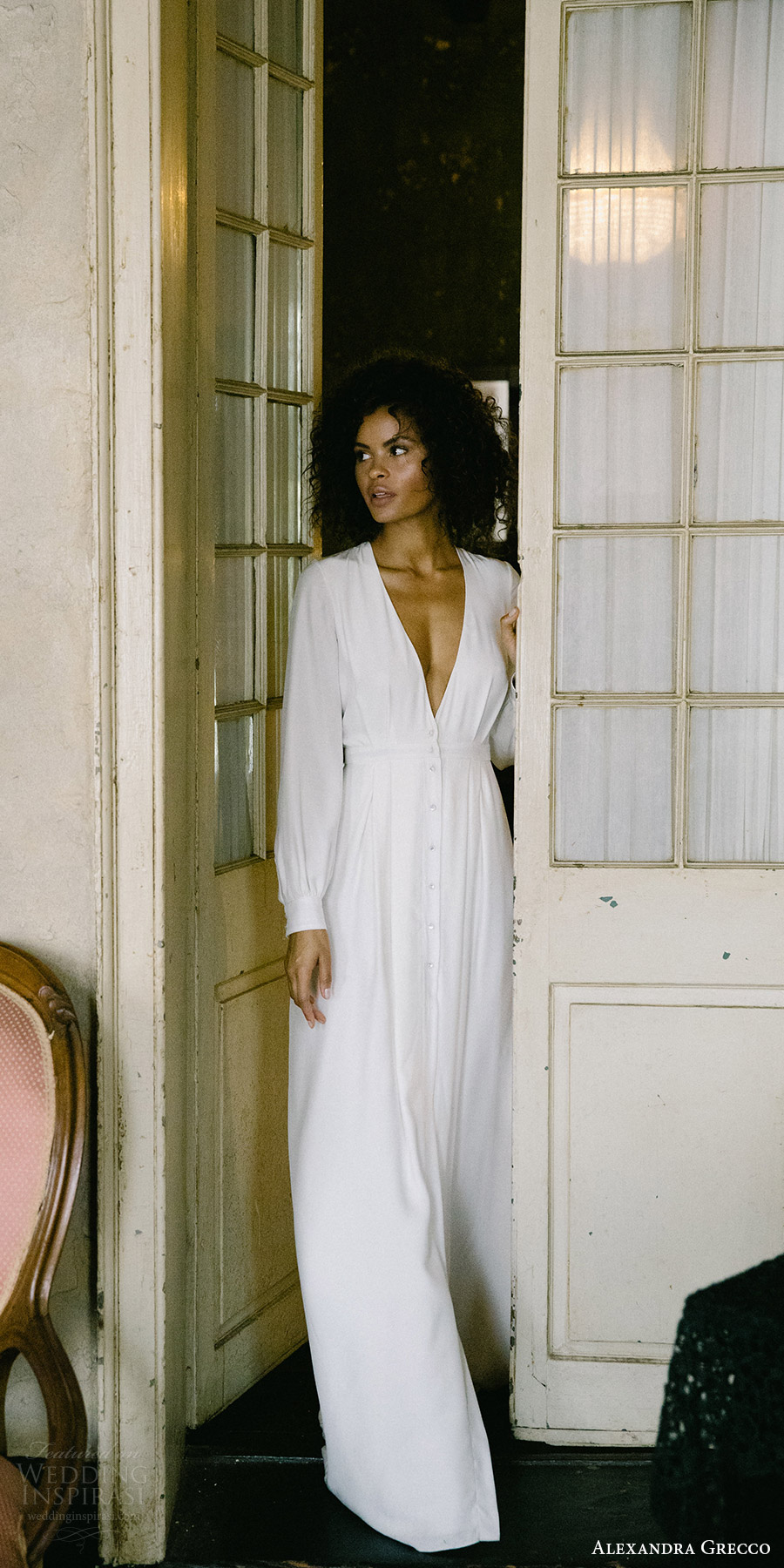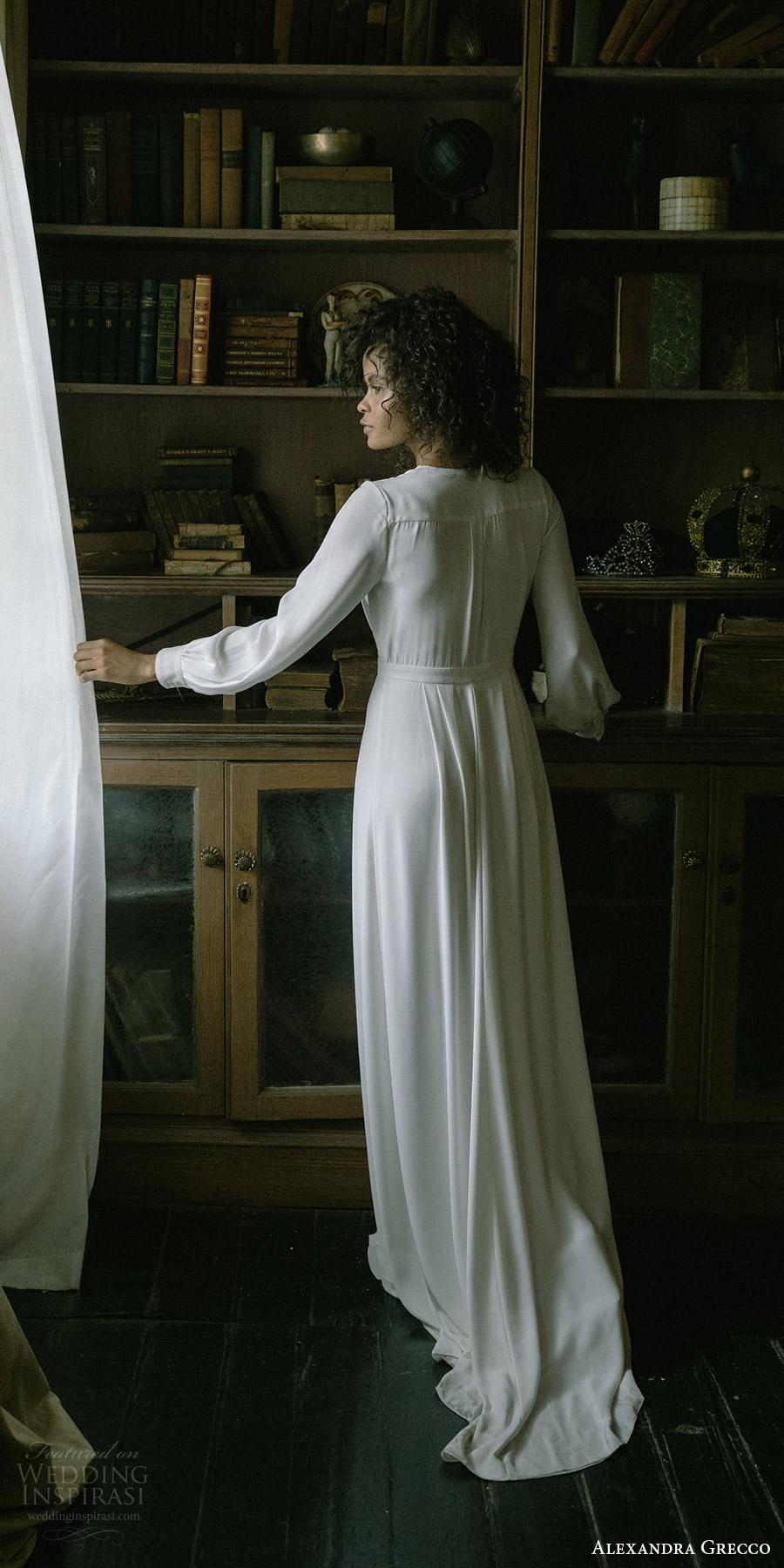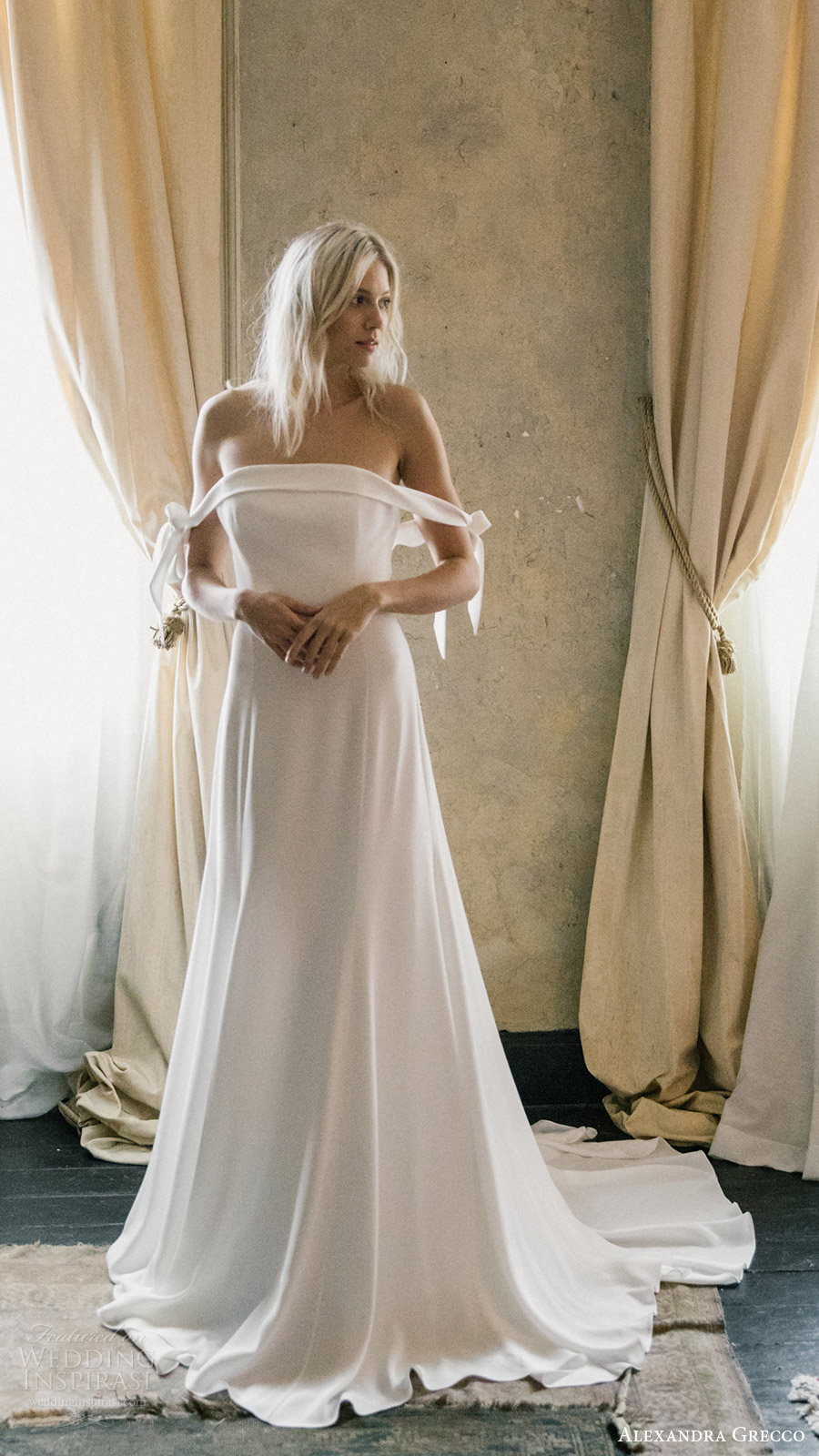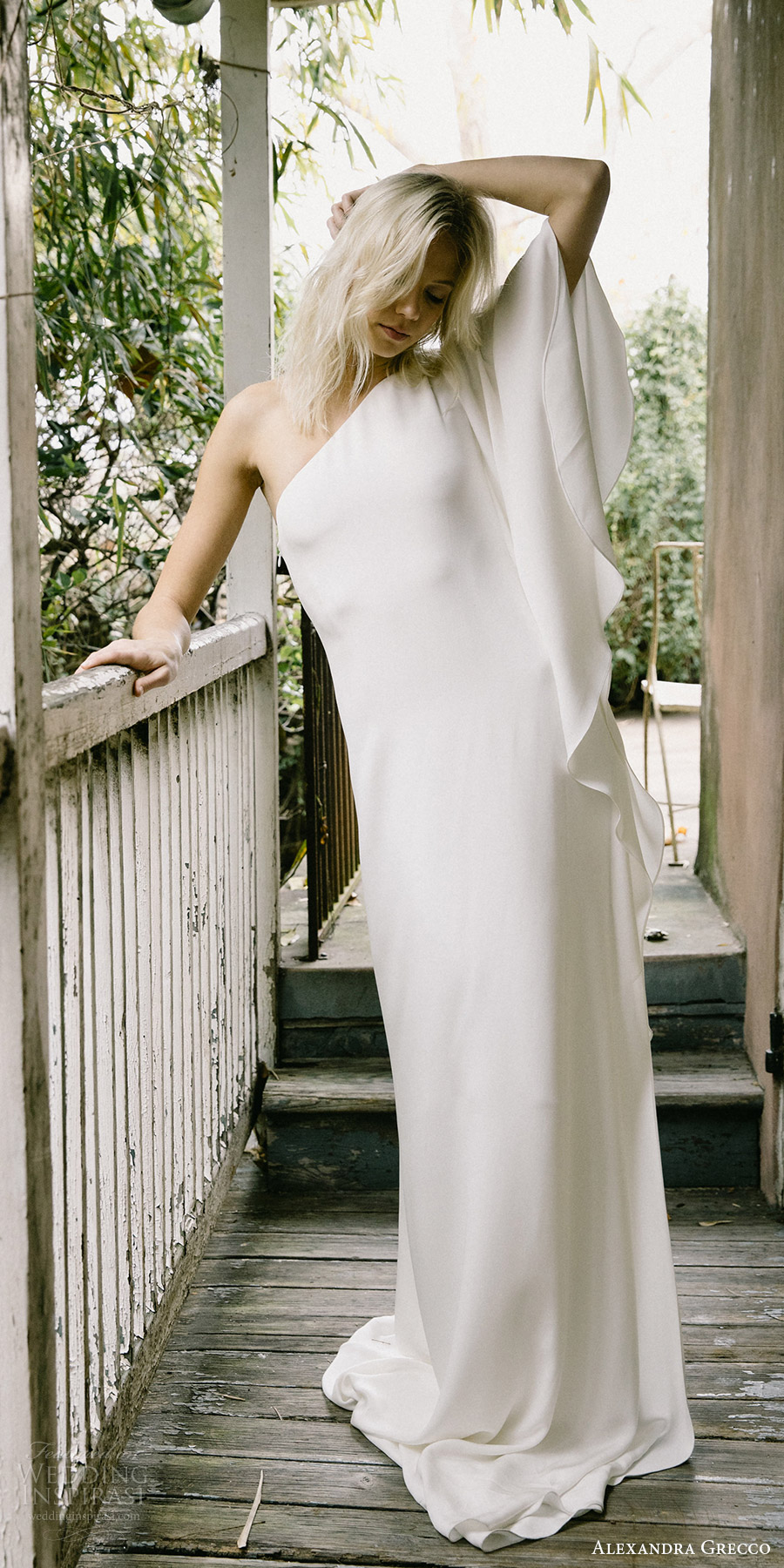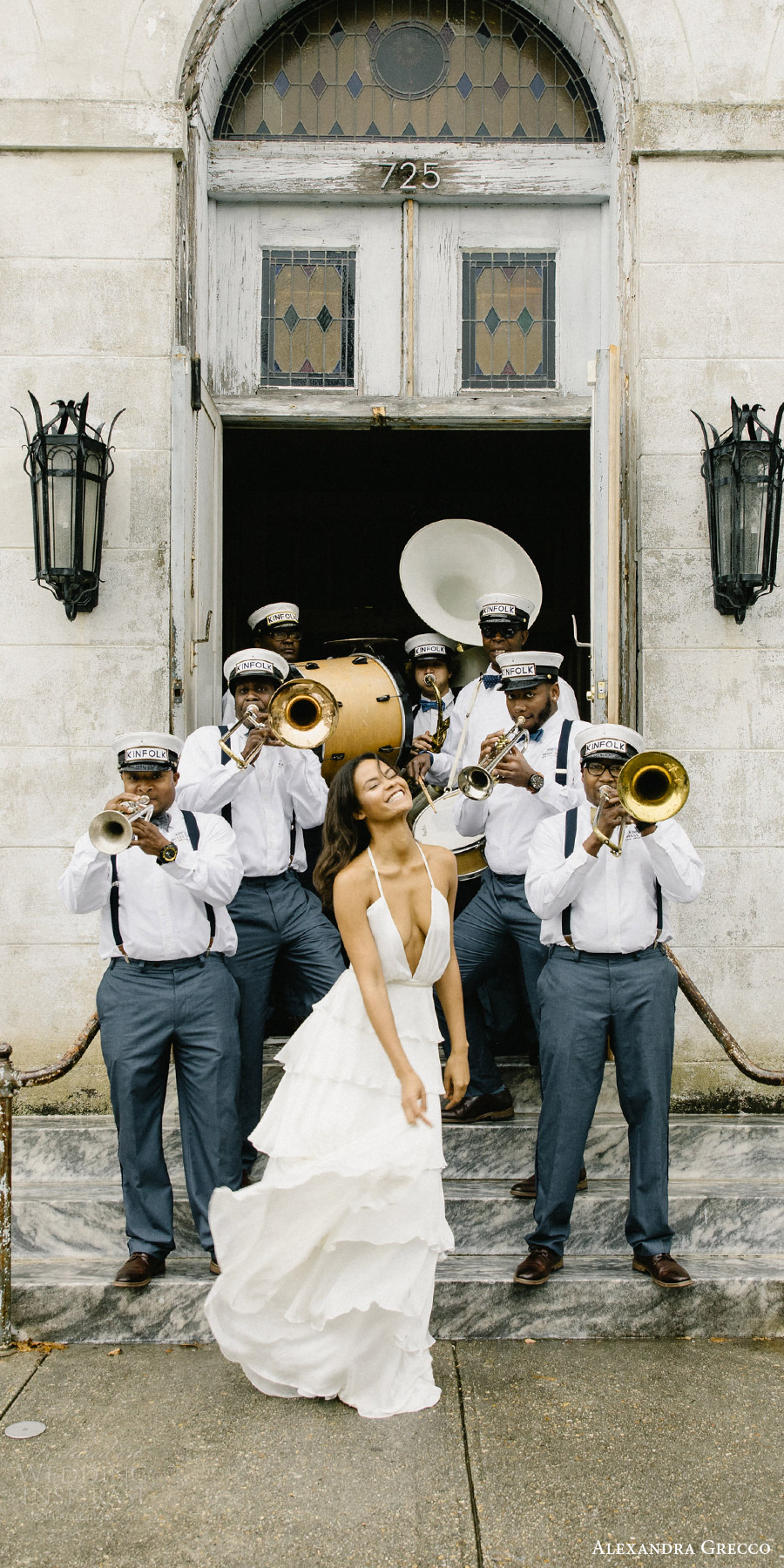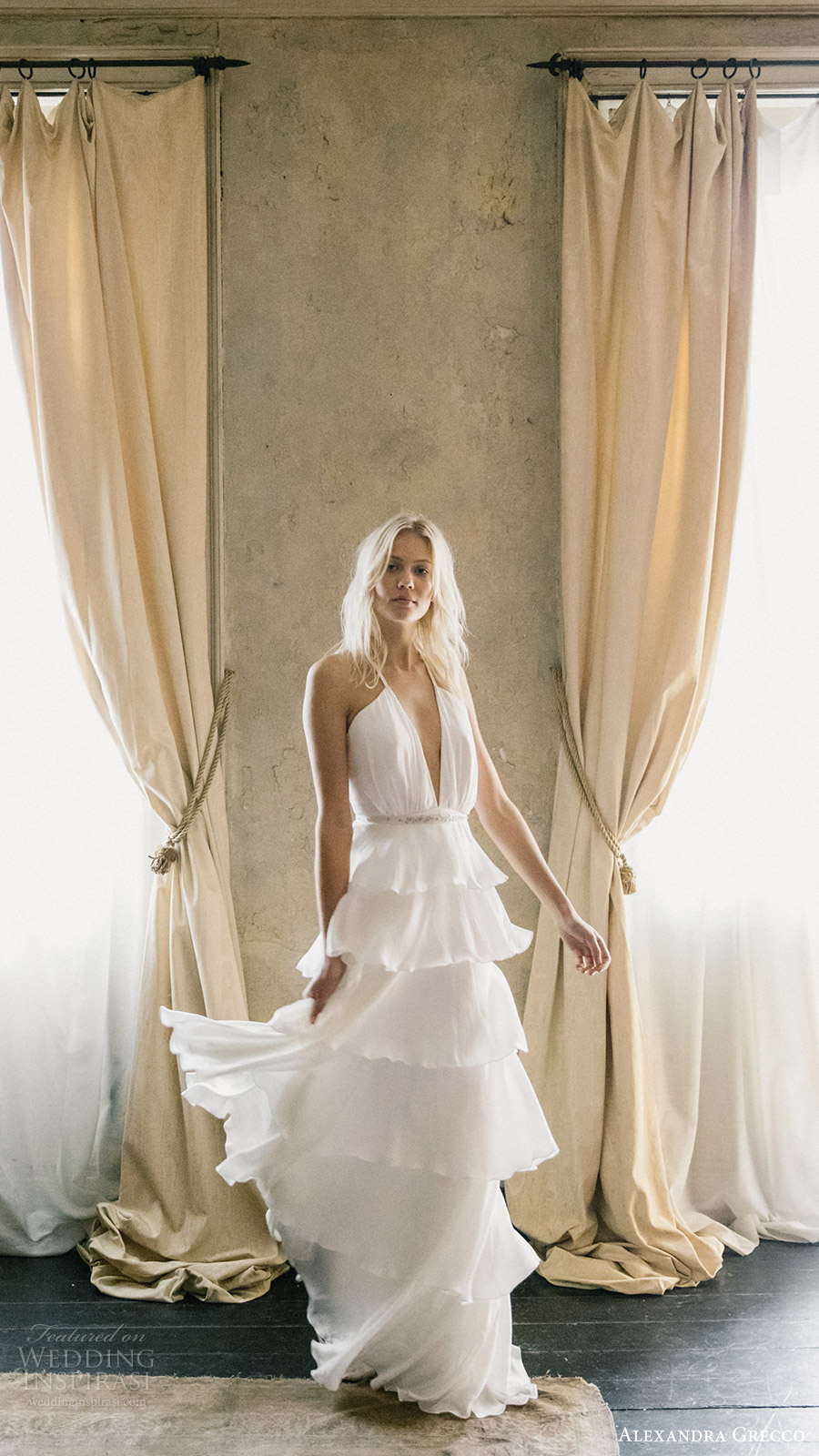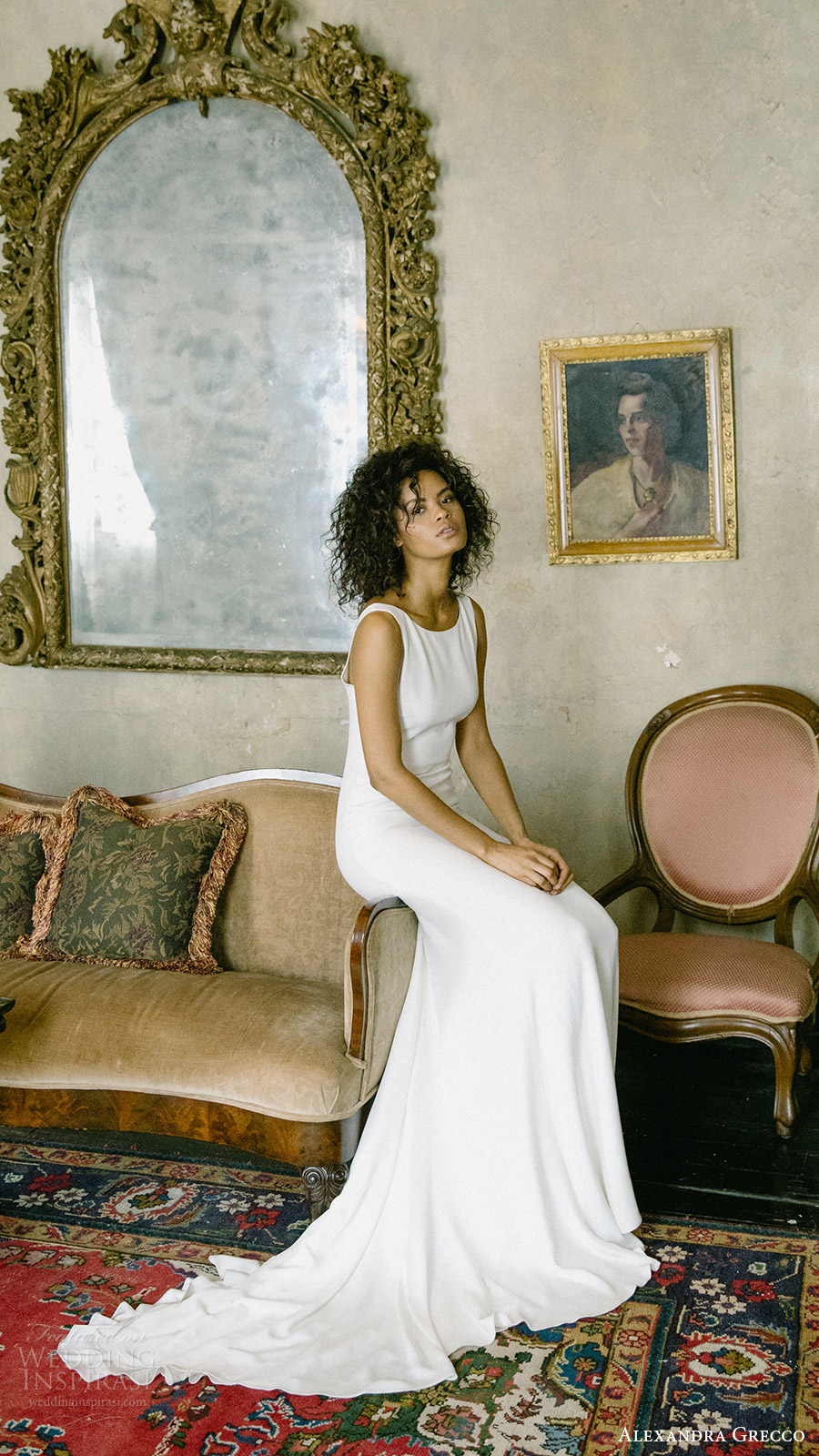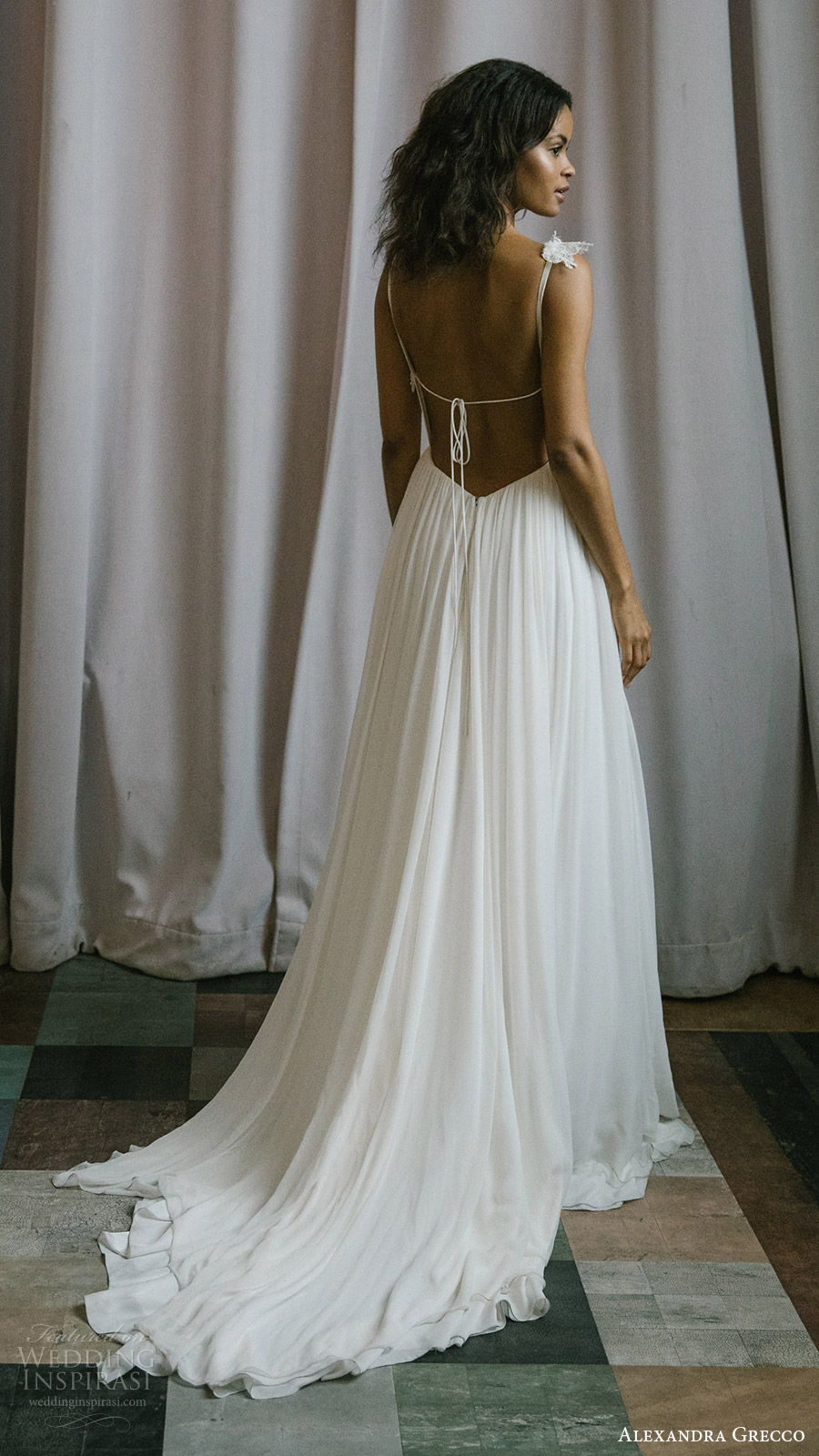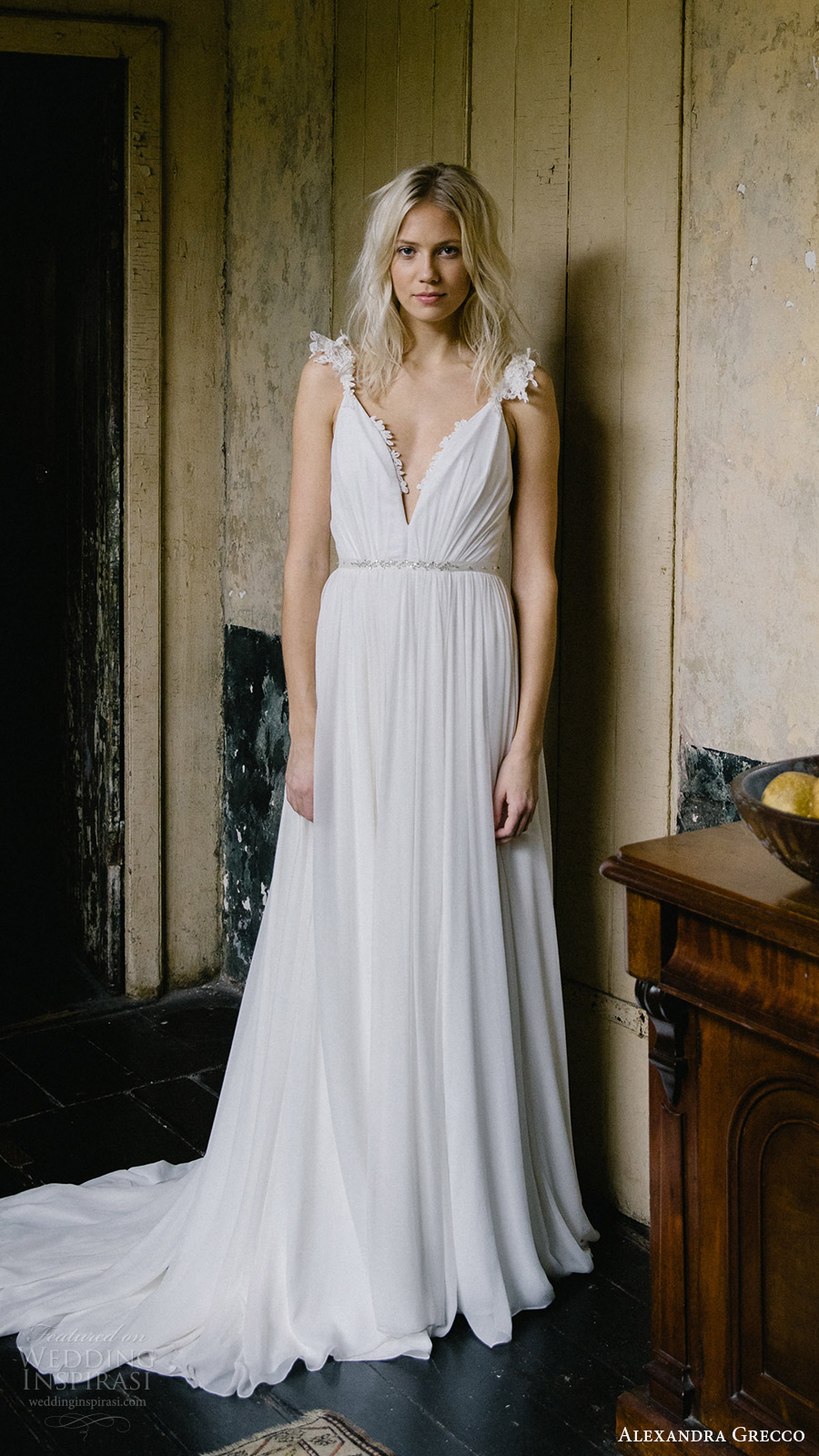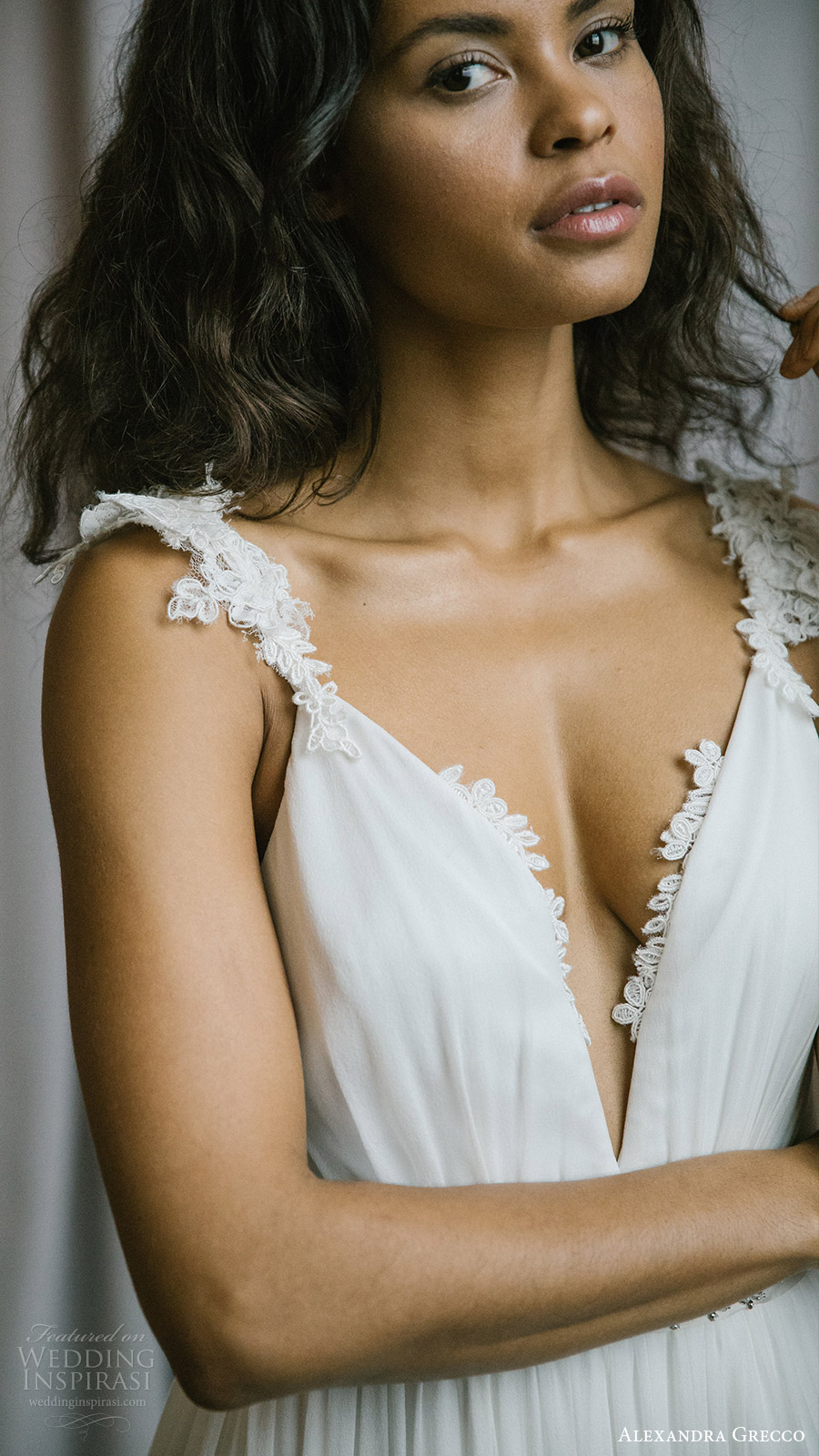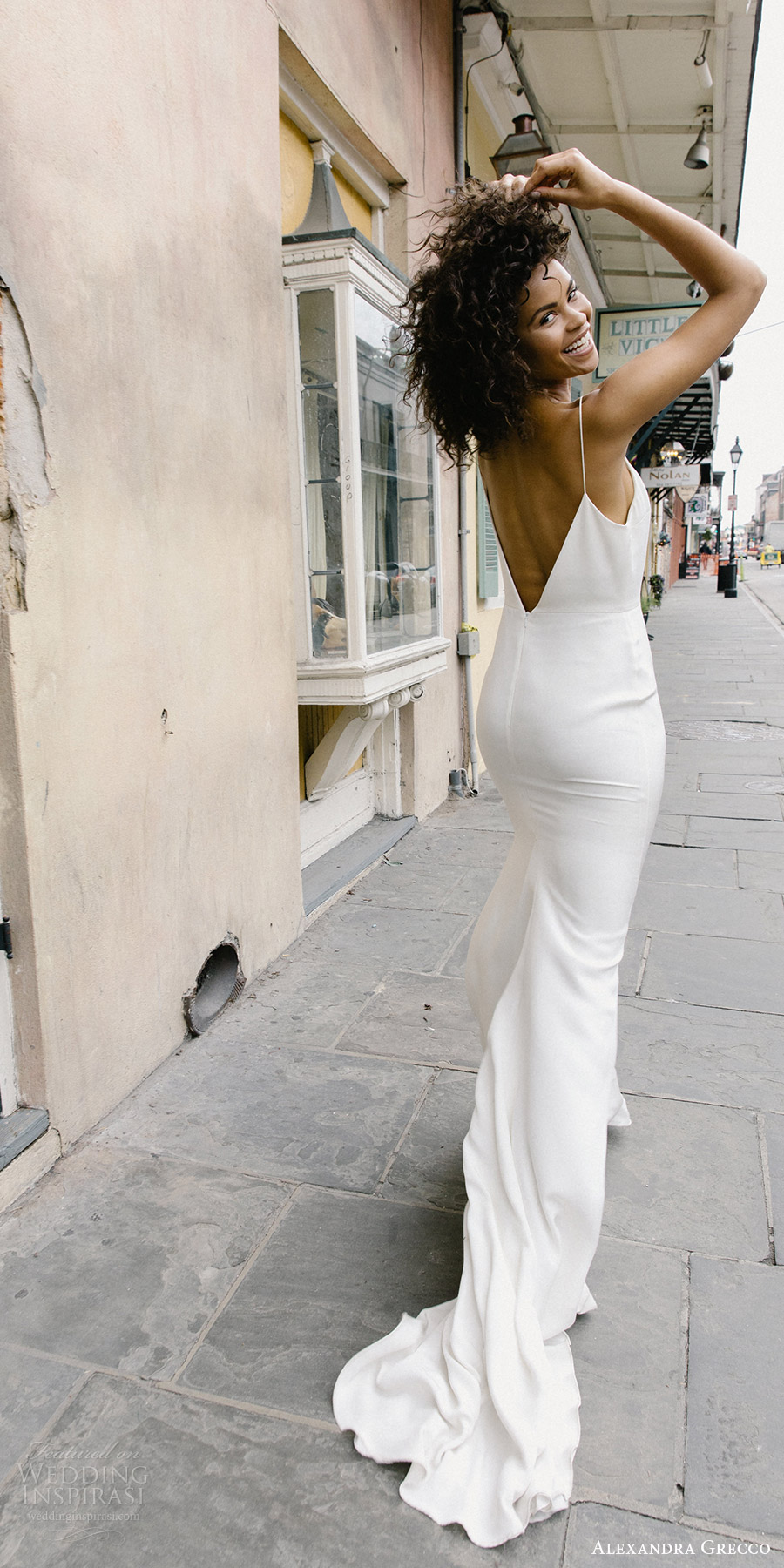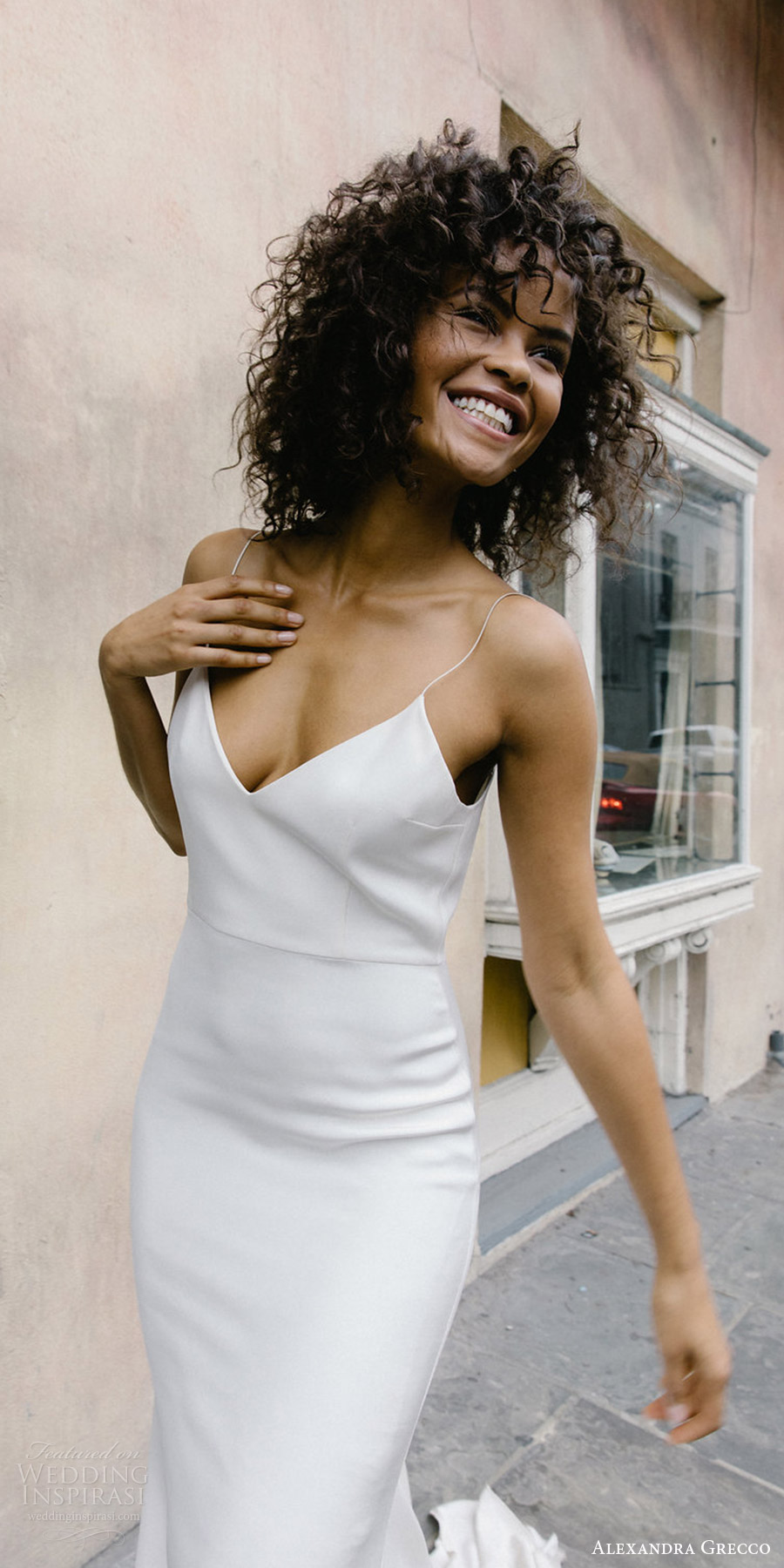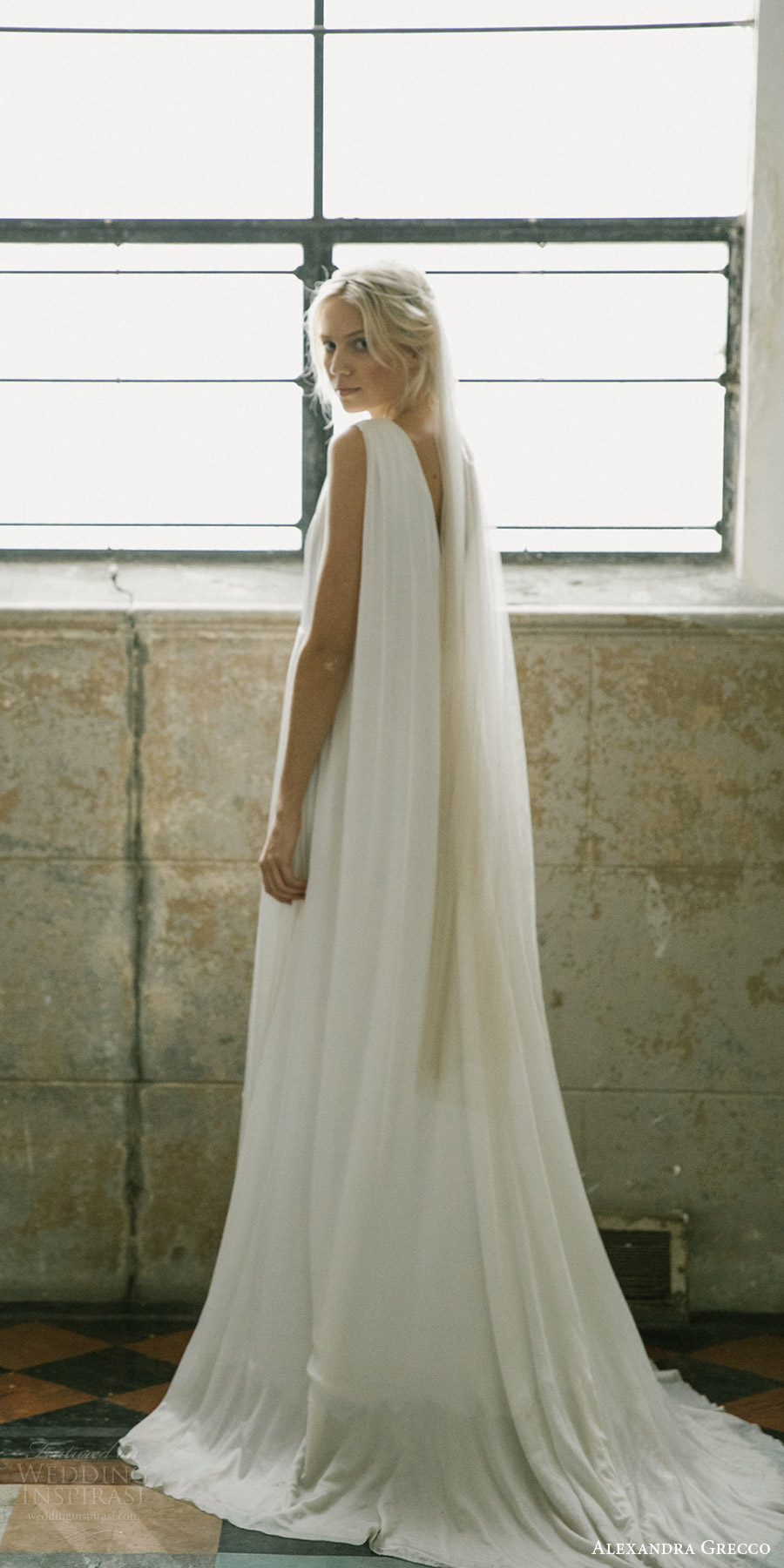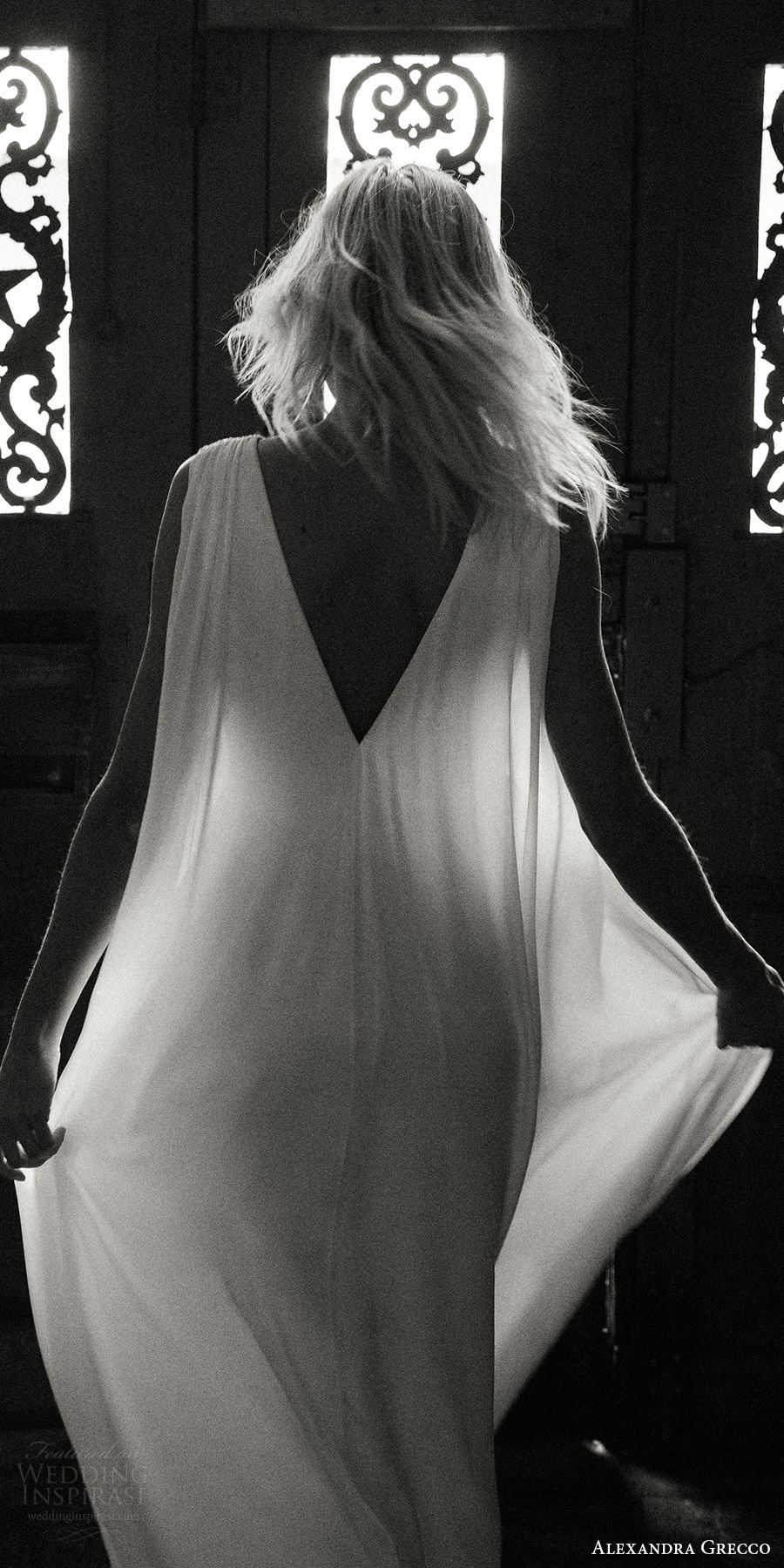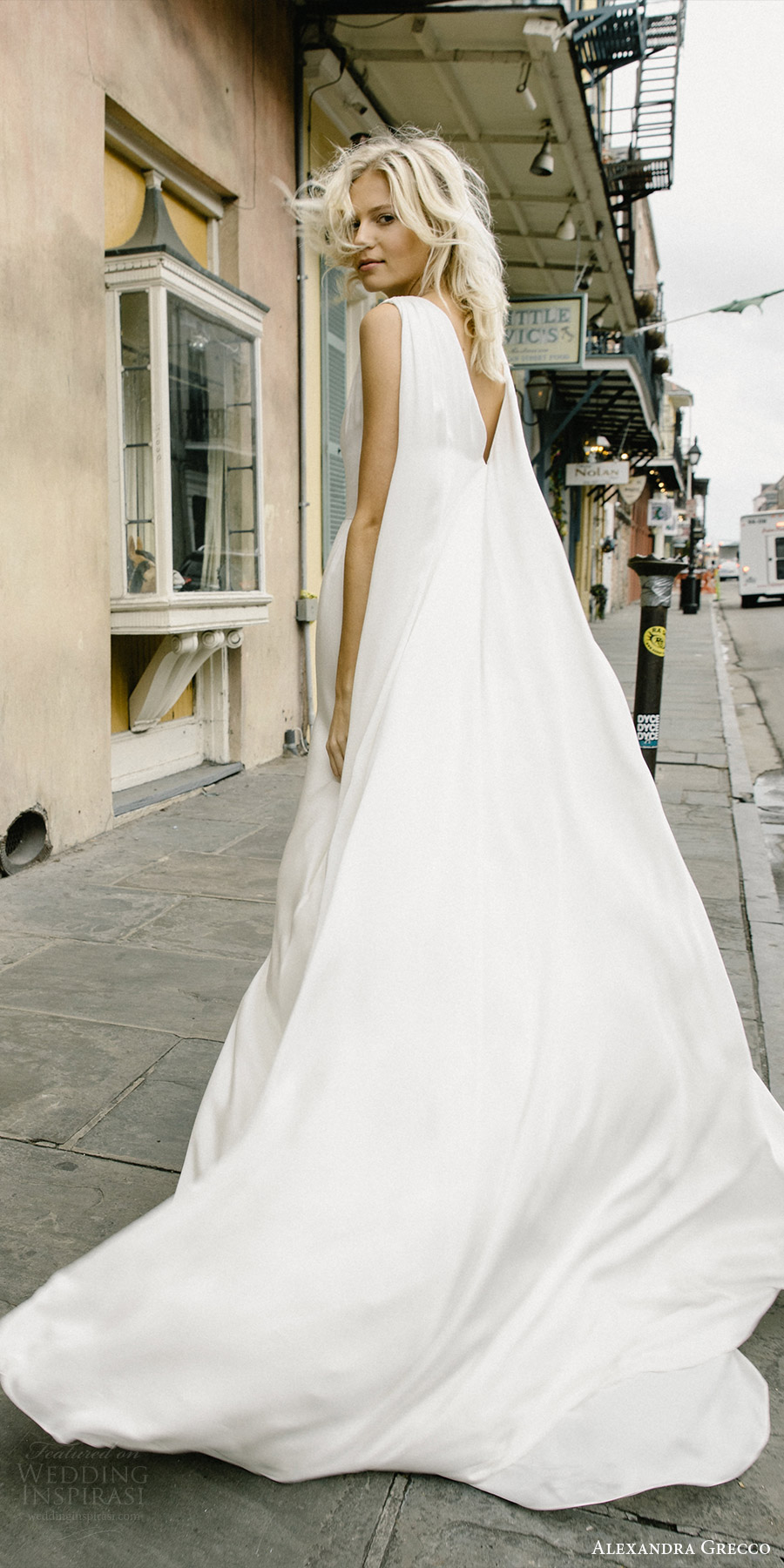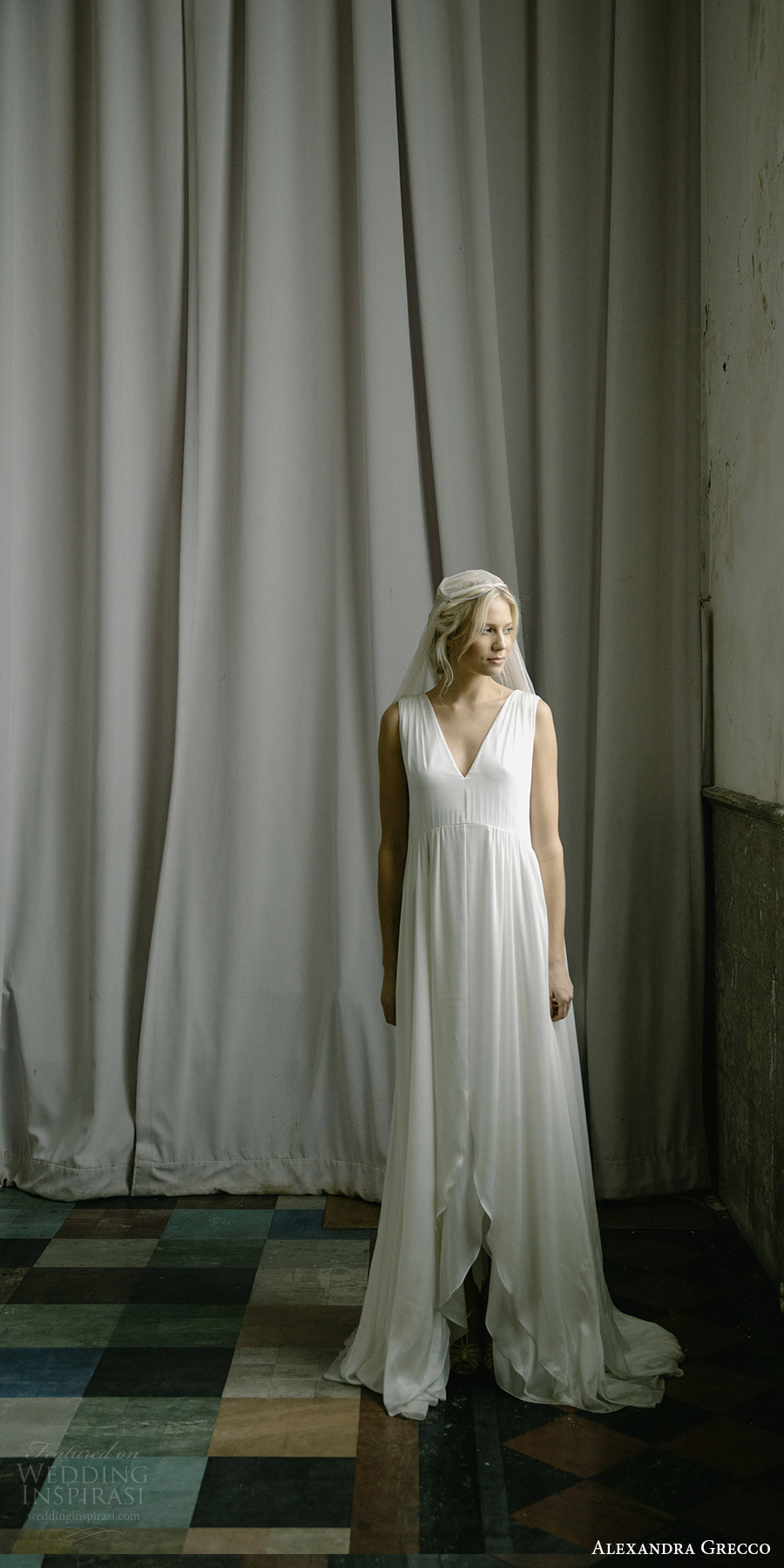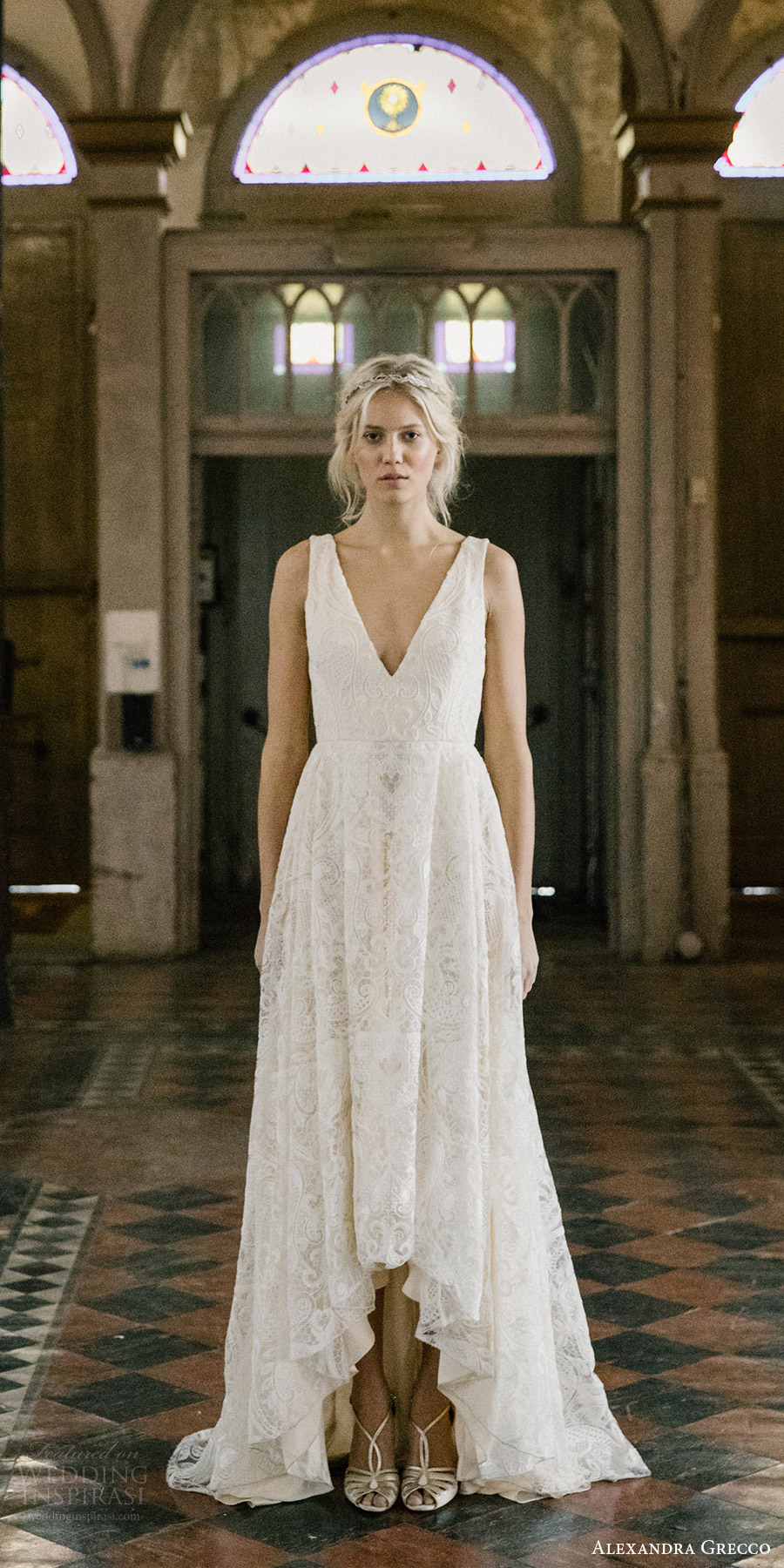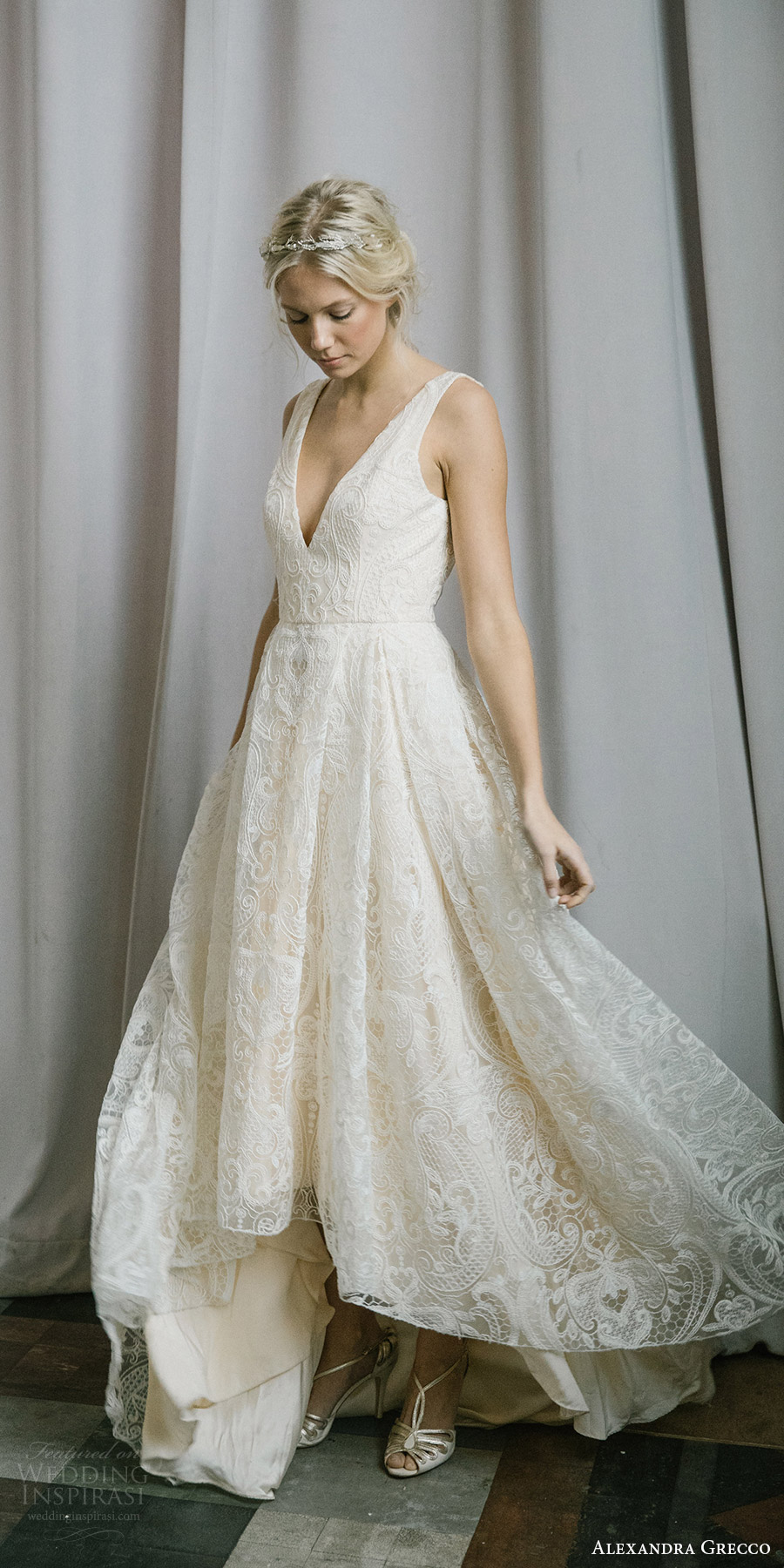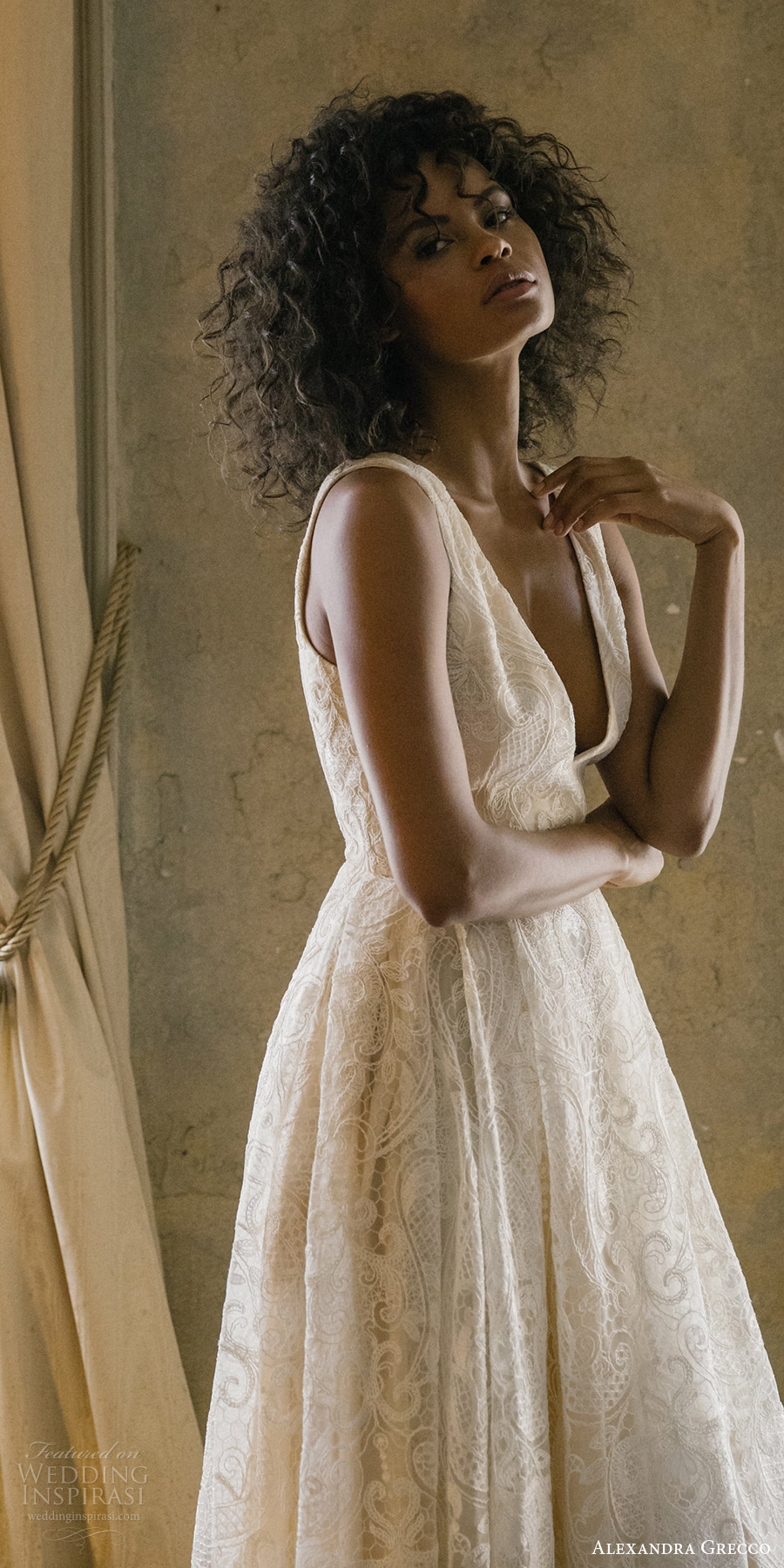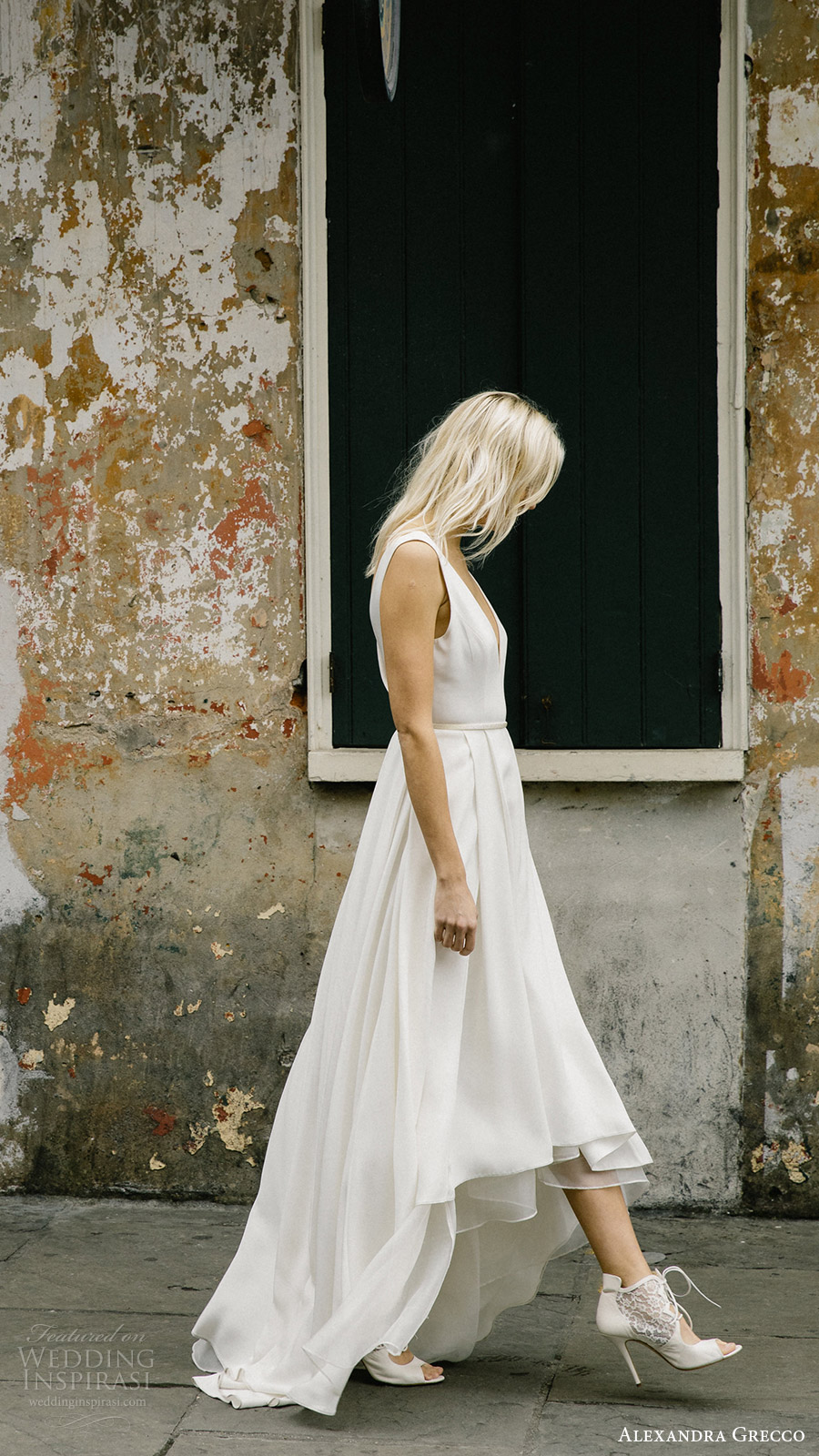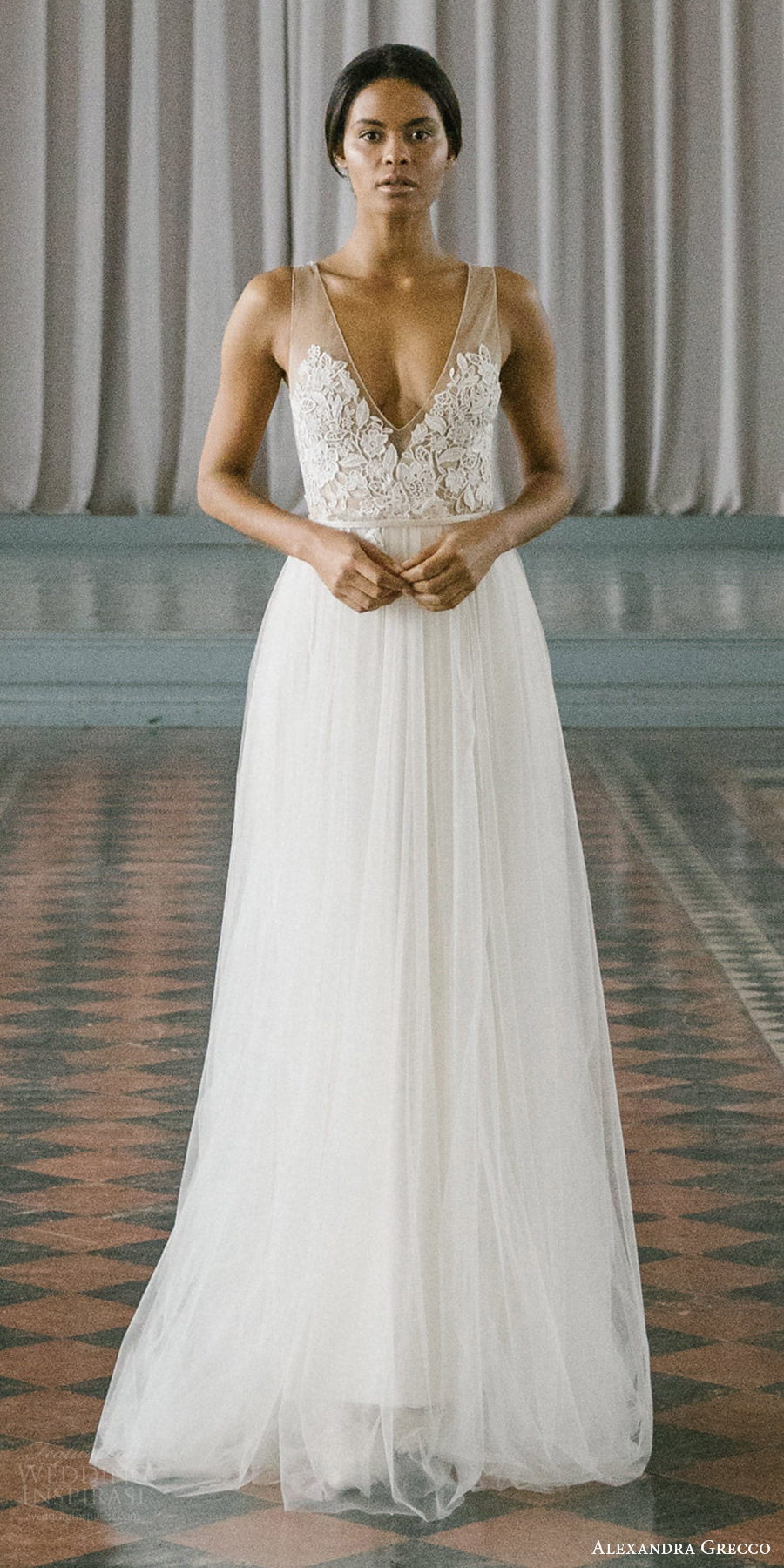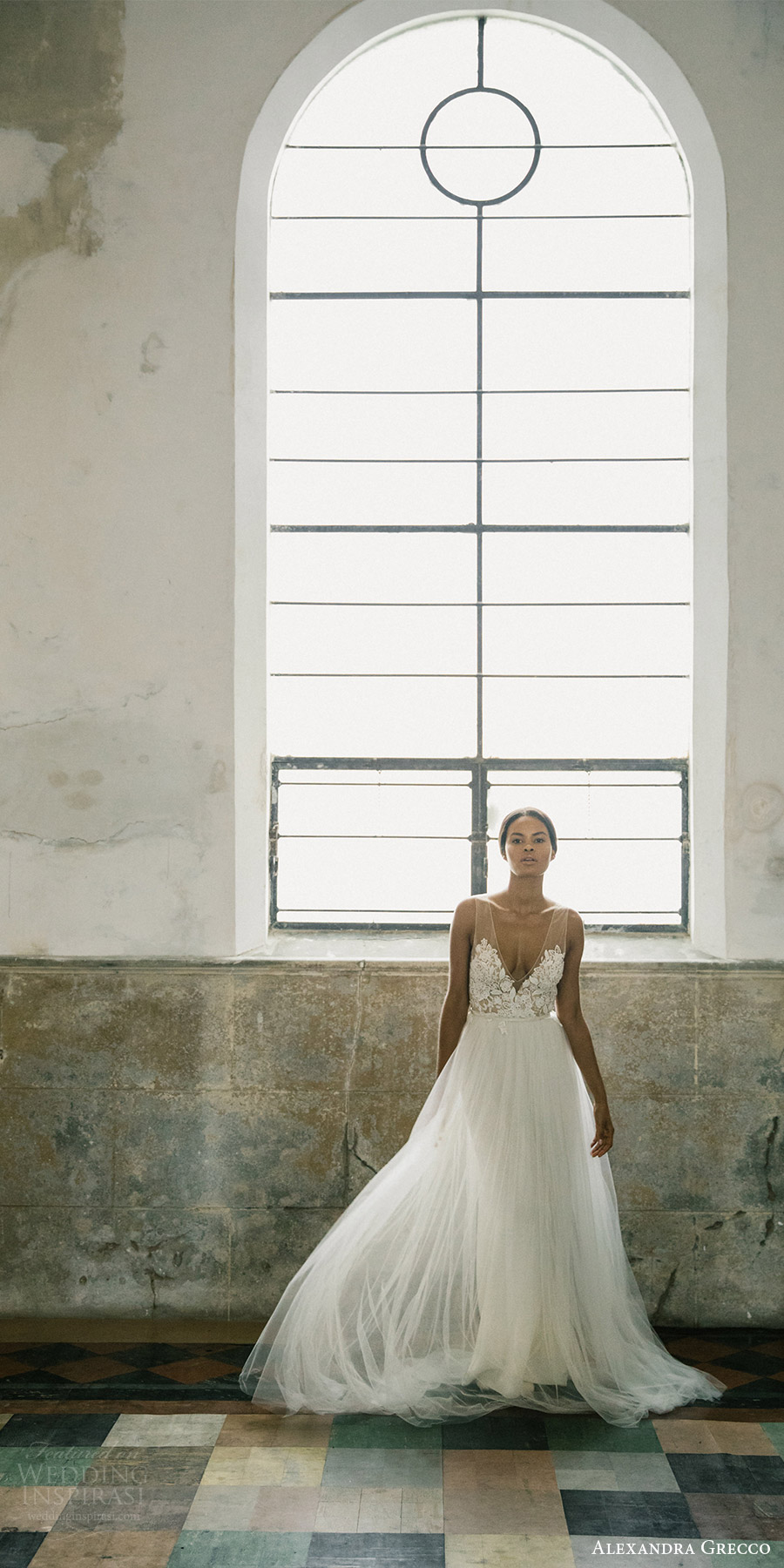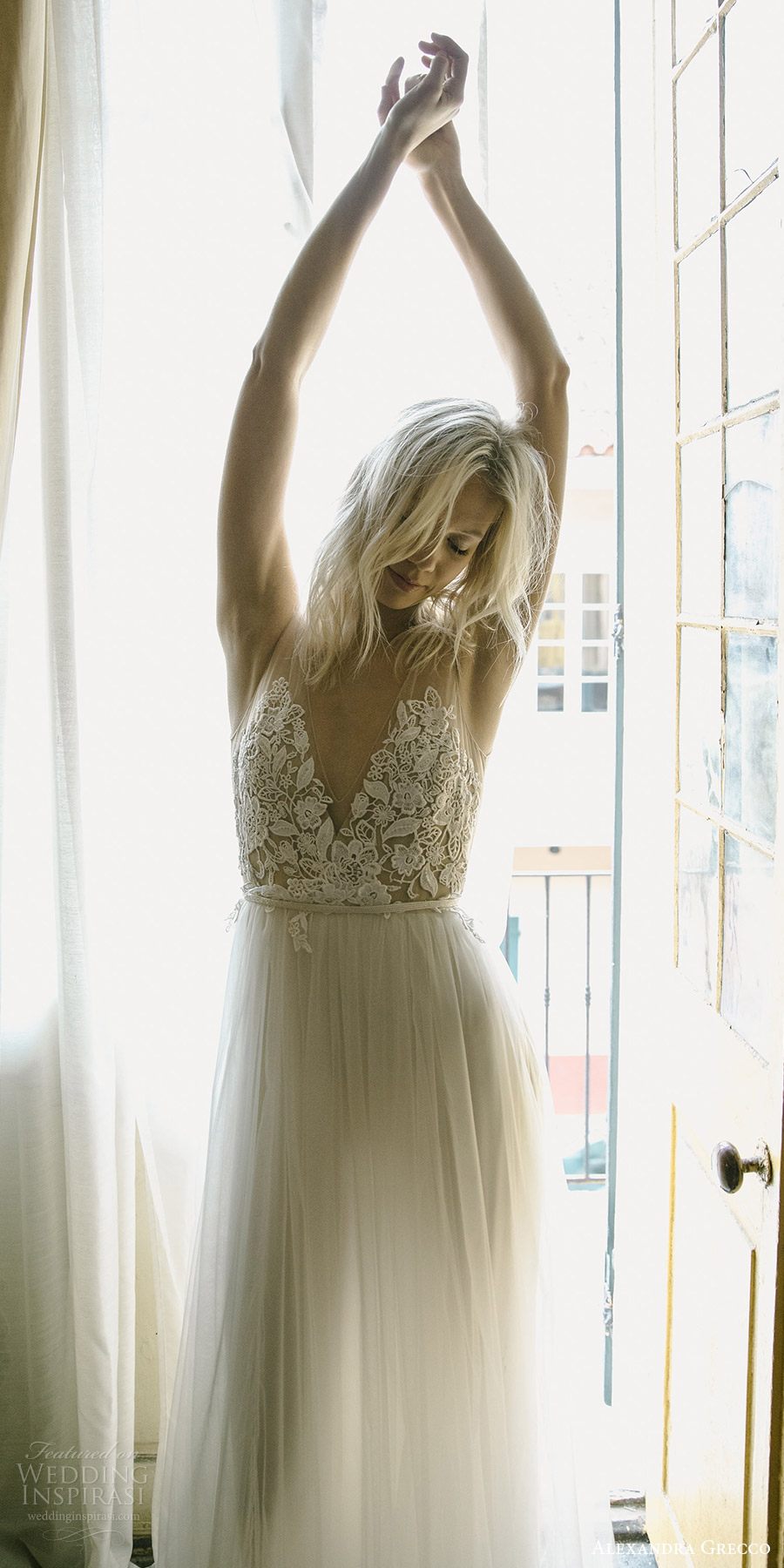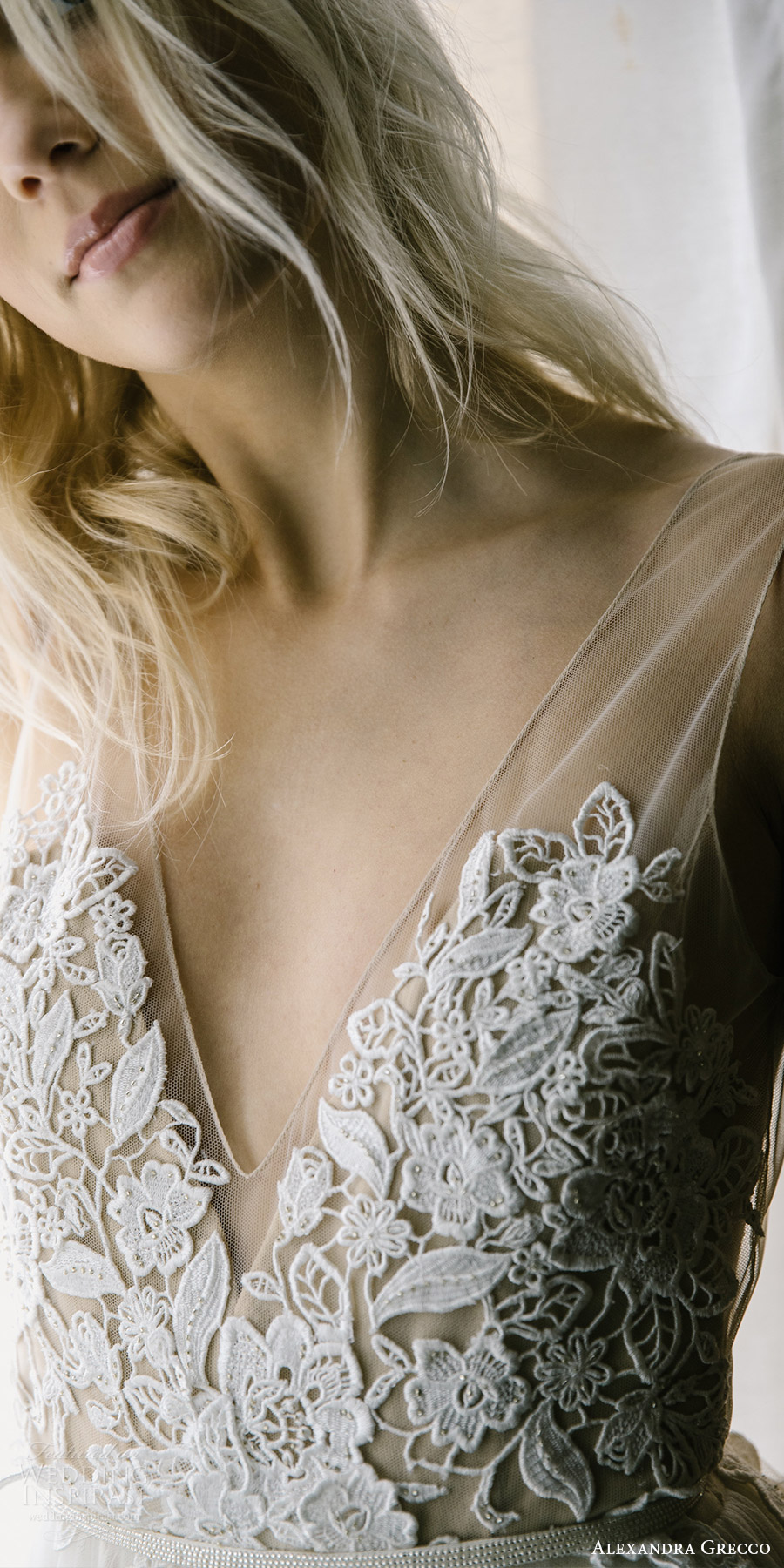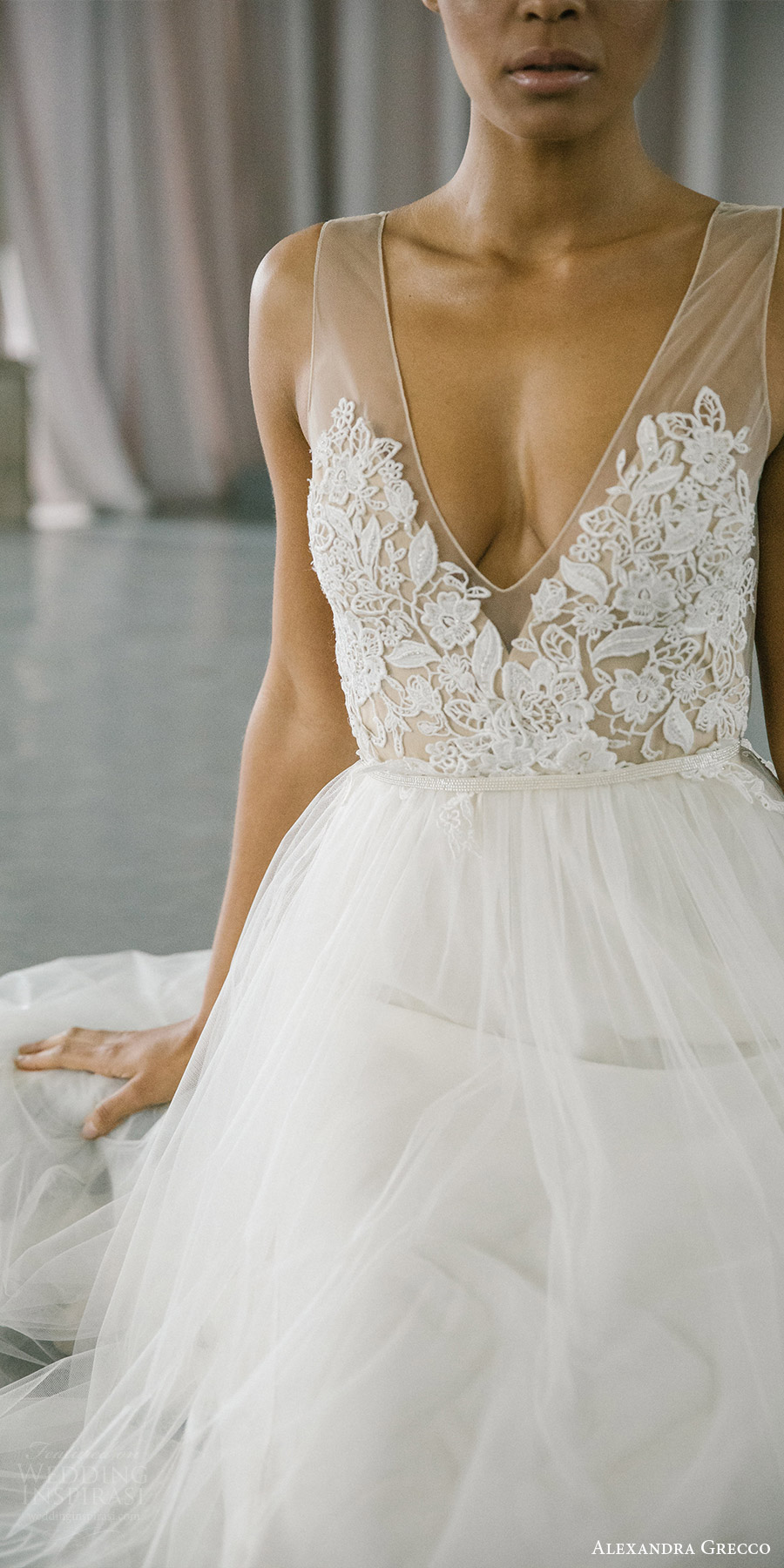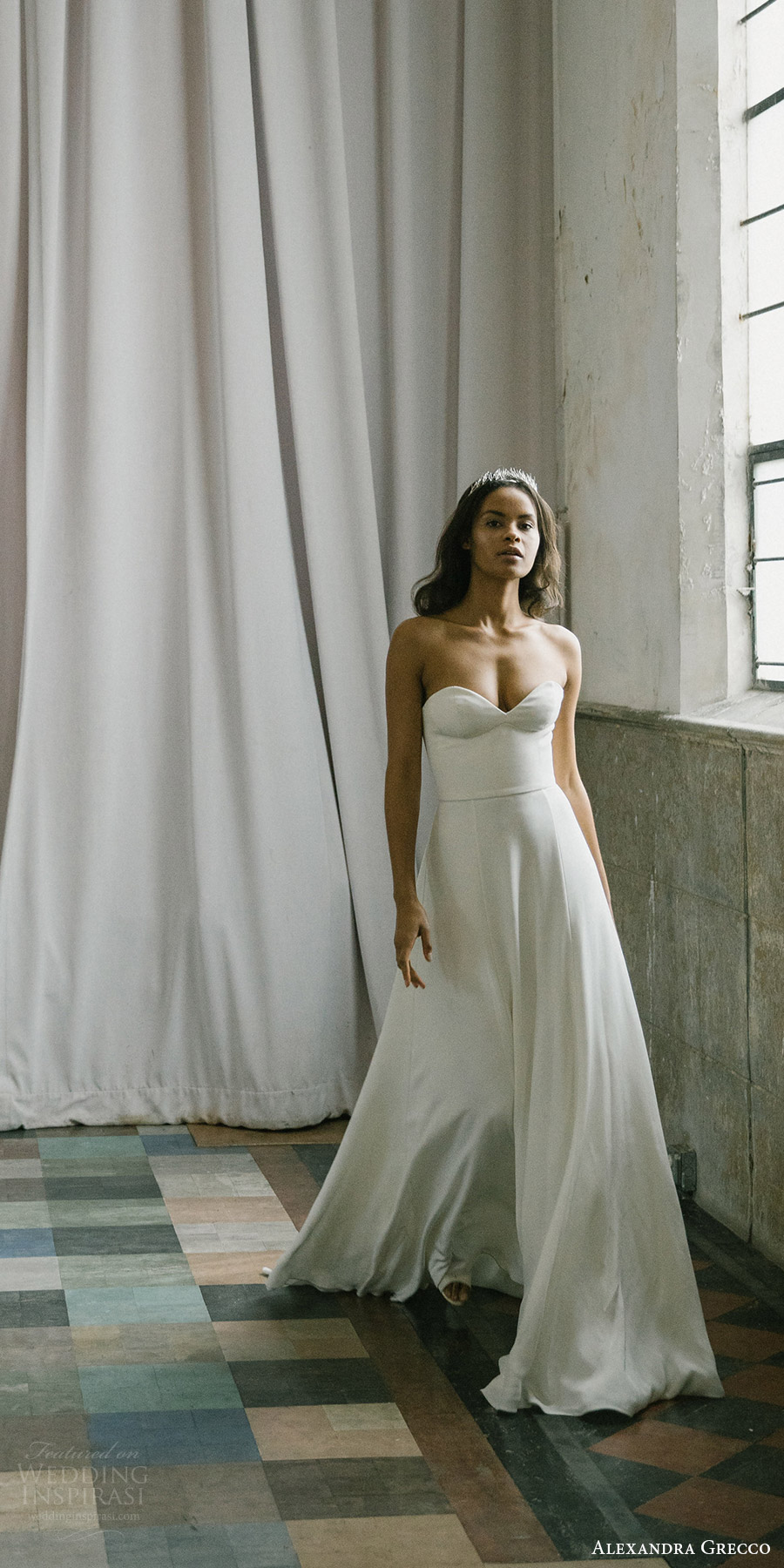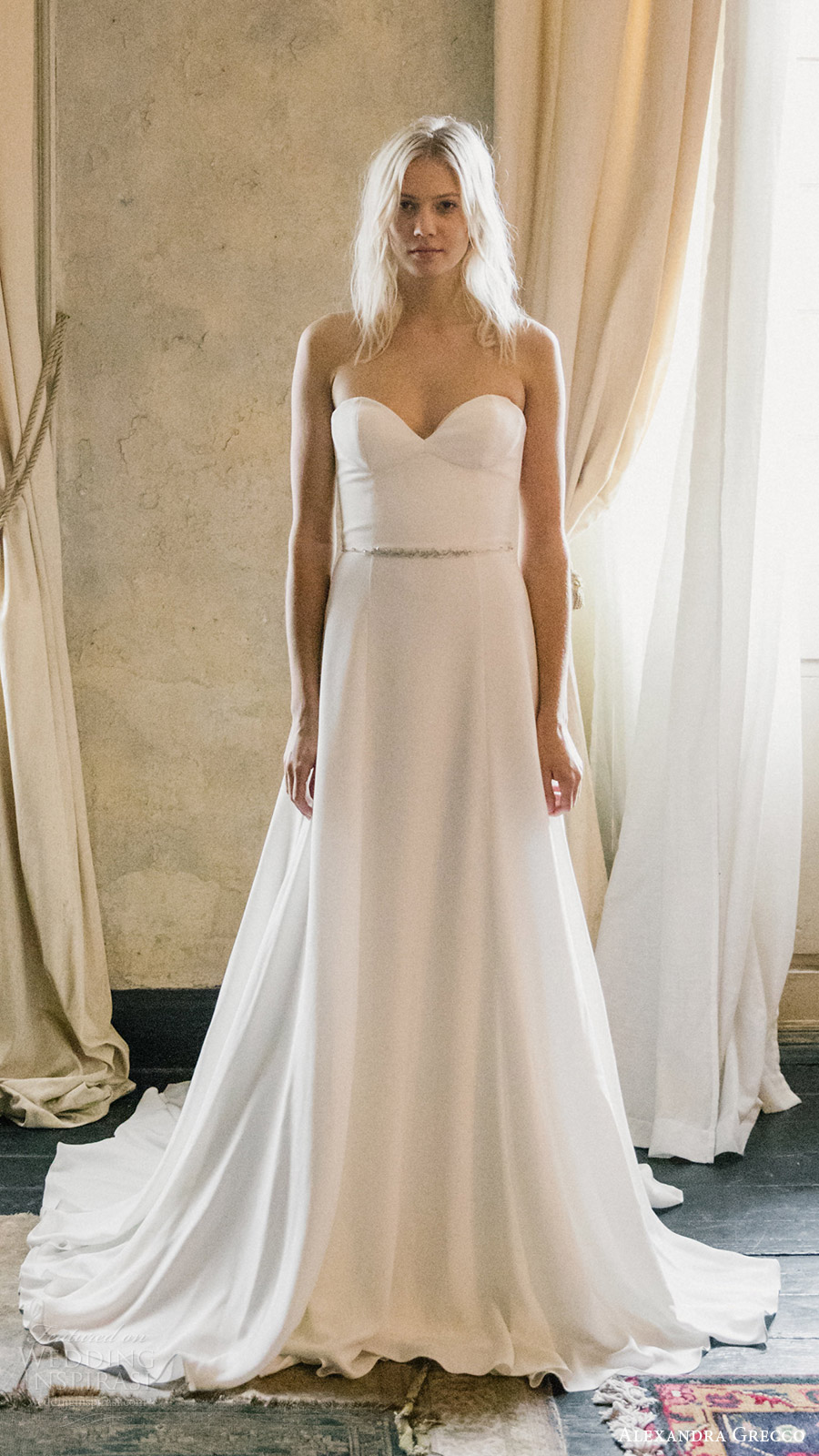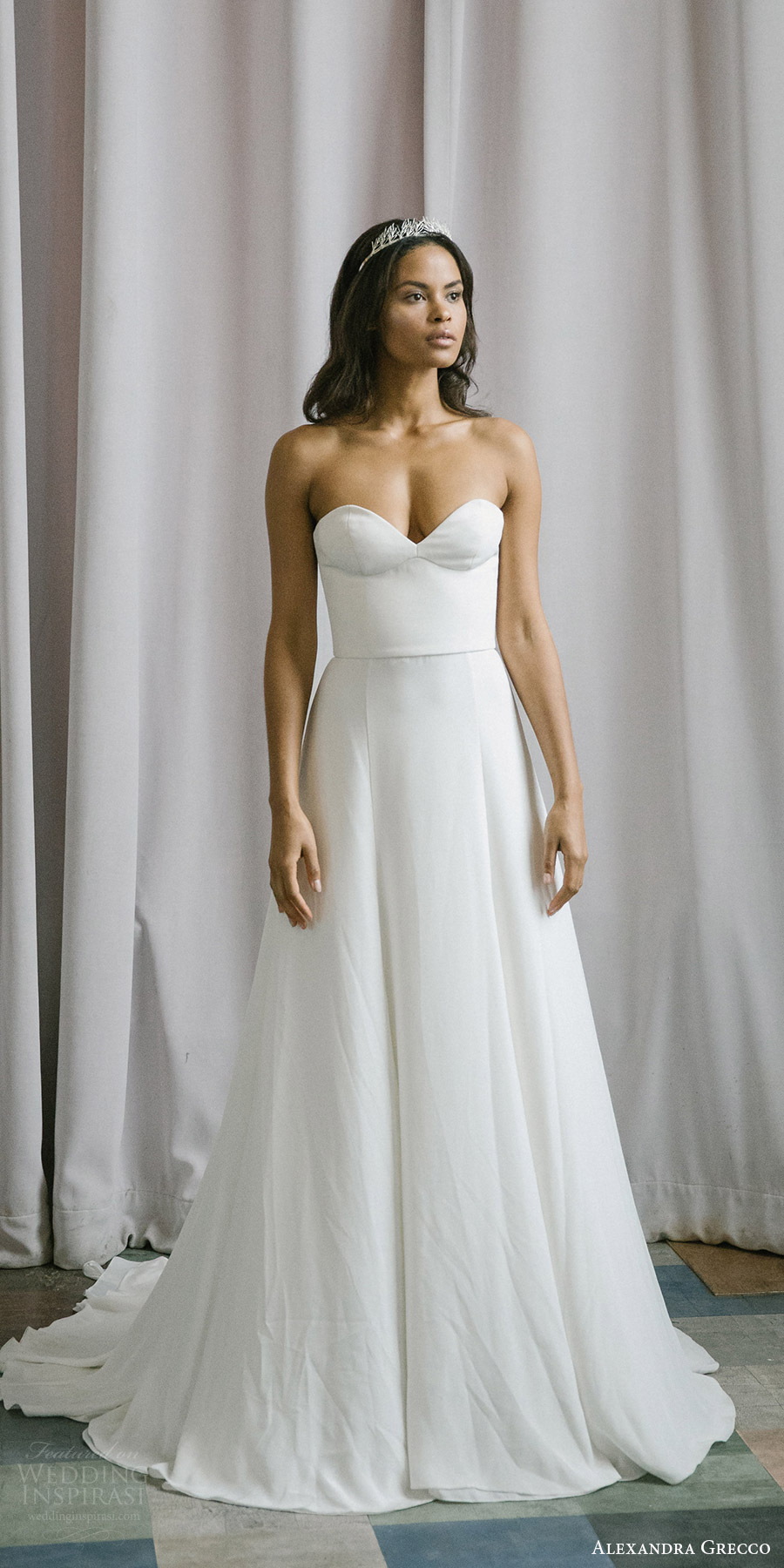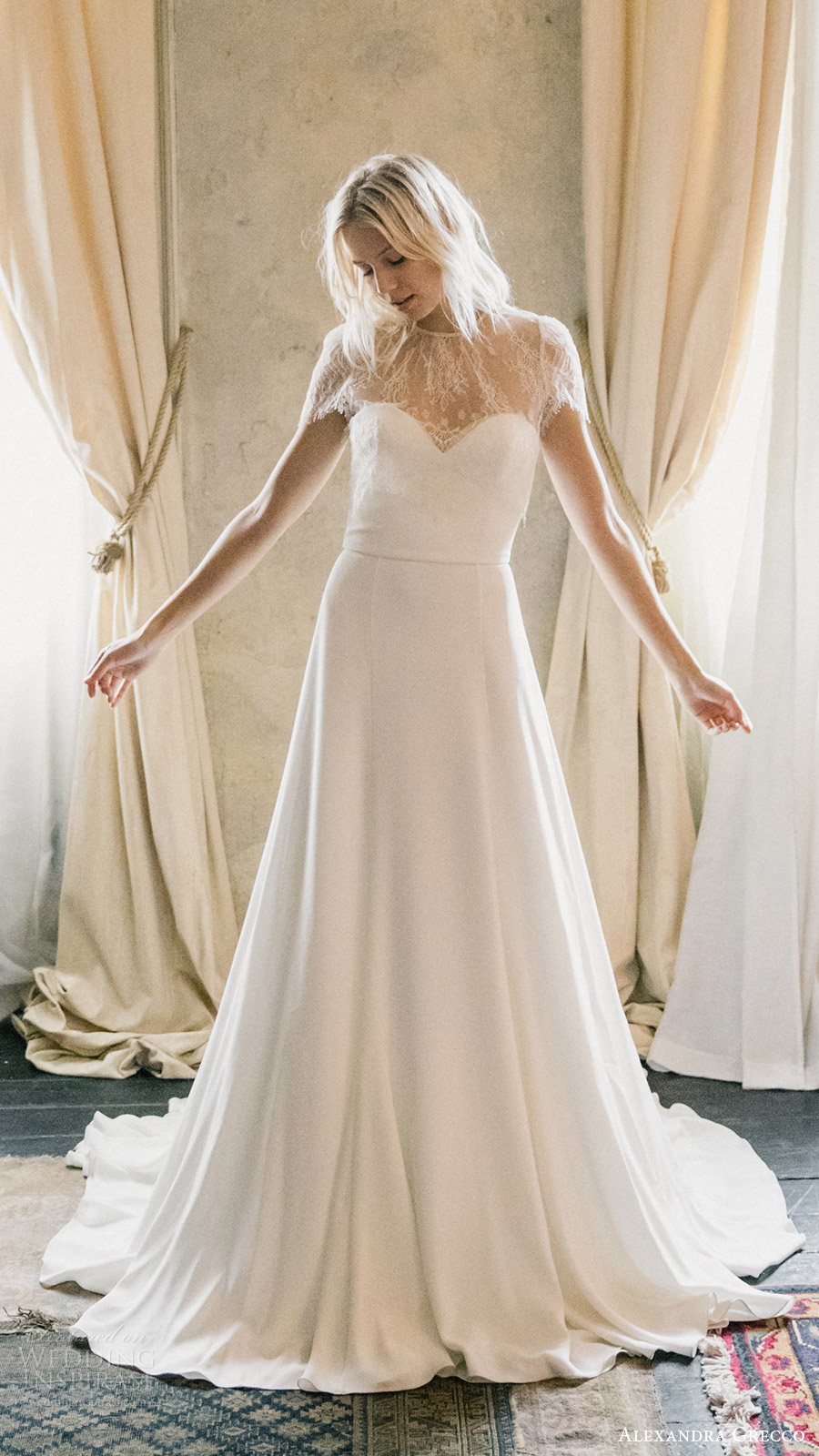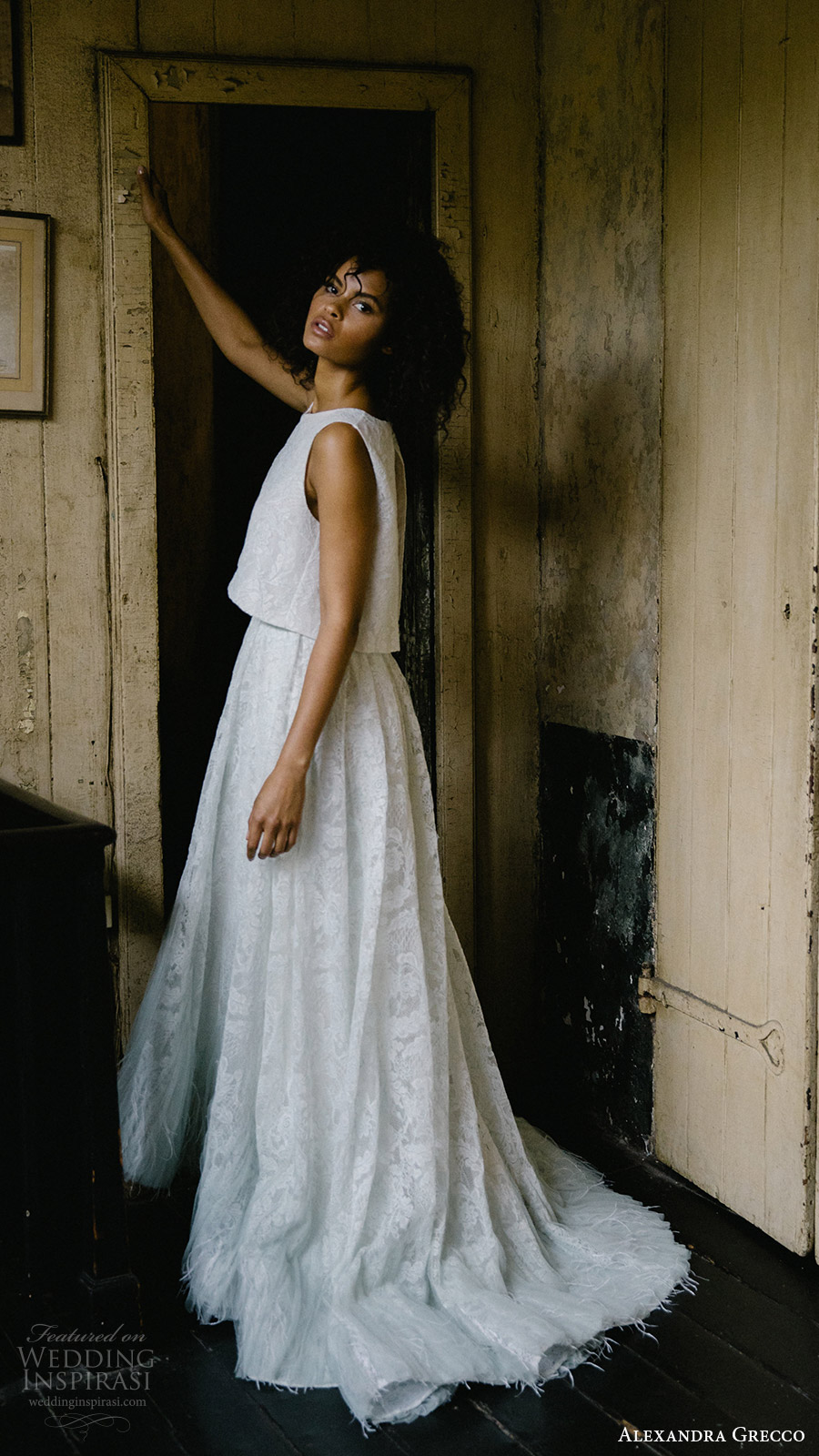 For details, visit Alexandra Grecco.
Credits
Photographer: M.K. Sadler | Hair & Makeup: Amanda Gros | Hair Accessories: Naturae Design | Wedding Dresses: Alexandra Grecco | Shoes: Emmy London and Freya Rose