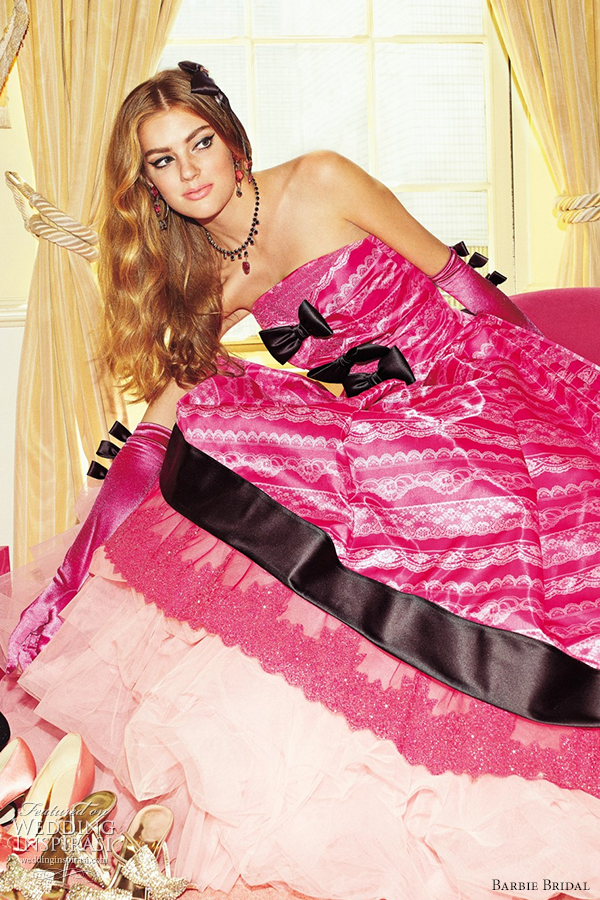 With the World Cup kicking off in a bit, we decided that now is the best time to give wedding dresses a rest and focus our attention on soccer jerseys instead. Just kidding, just kidding! We do have something really girly today, courtesy of Barbie Bridal. These fun and colorful princess ball gowns are only available for rental in Japan via Kuraudia.
For the Eleventh Collection, Barbie Bridal adds a touch of luxury to its signature whimsical style. Cute, romantic and always fun! Above, style BB0127 cherry pink strapless ball gown with black accents. Below, style BB0130 strapless ball gown.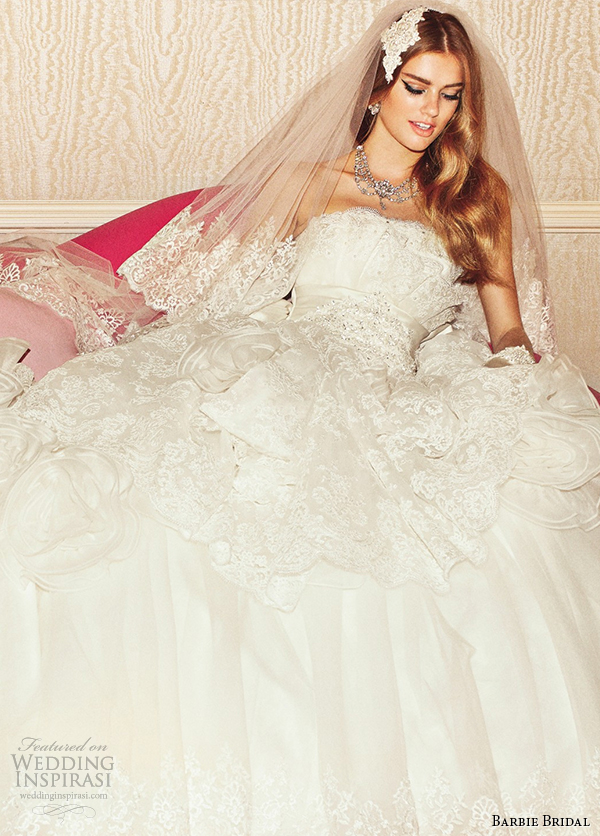 Style BB0128 strapless red ball gown.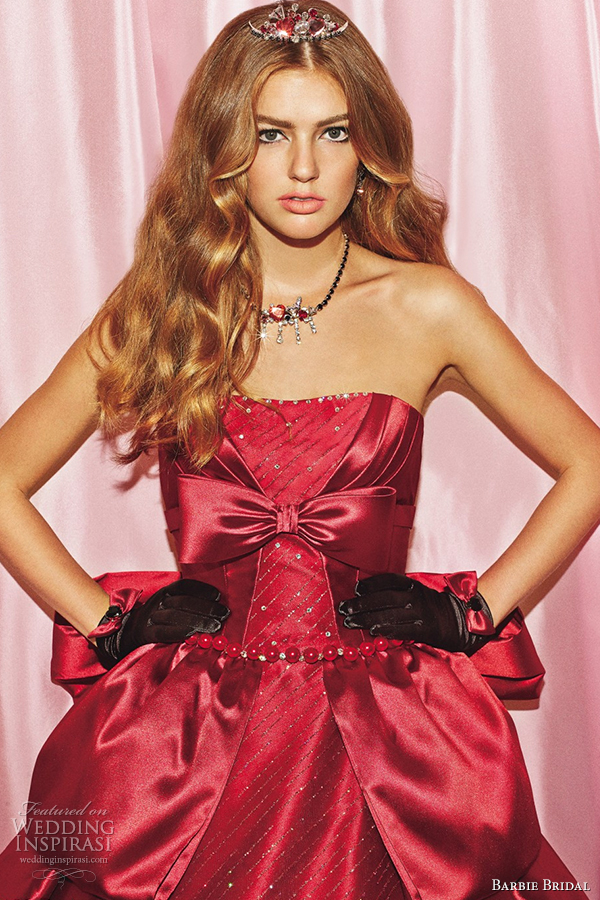 Style BB0131 strapless gown in pale green.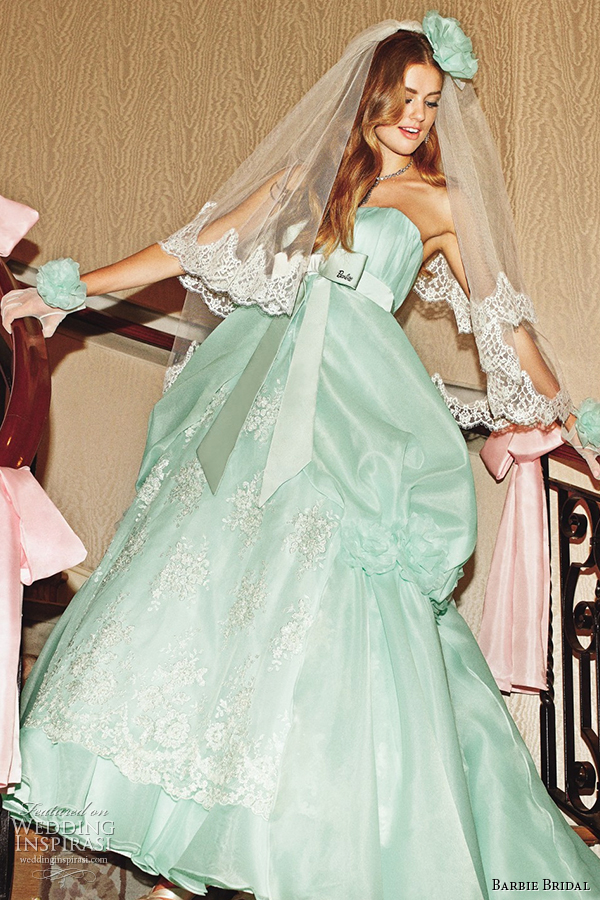 Style BB0132 strapless pink ball gown.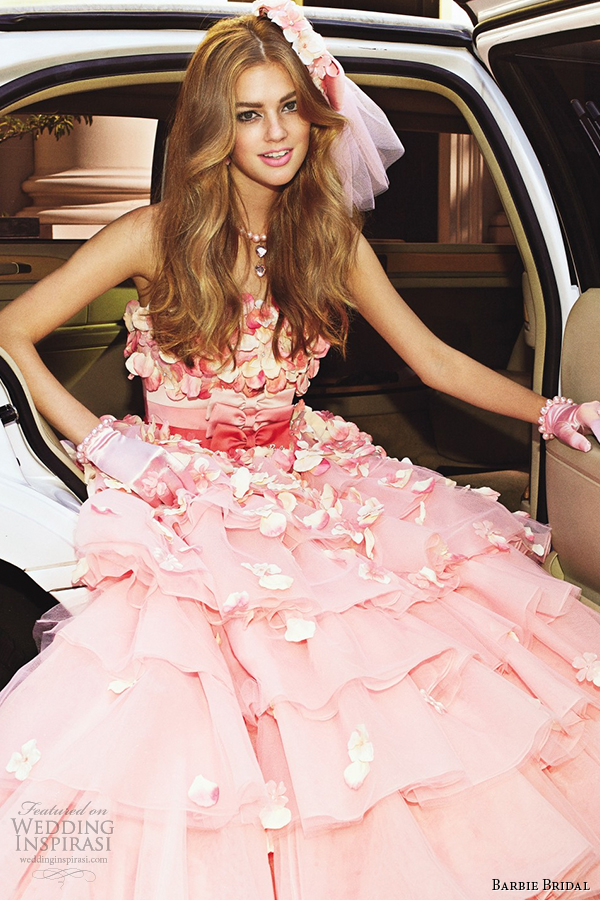 More Barbie Bridal wedding dresses on the next page.