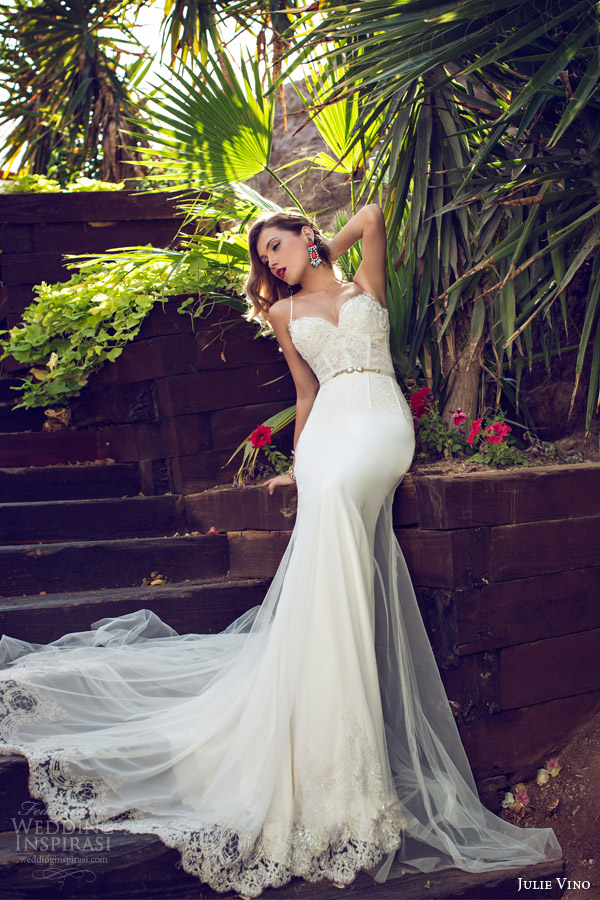 More stunning looks from Julie Vino's Spring 2014 Orchid bridal collection. Above and below, Maya gown.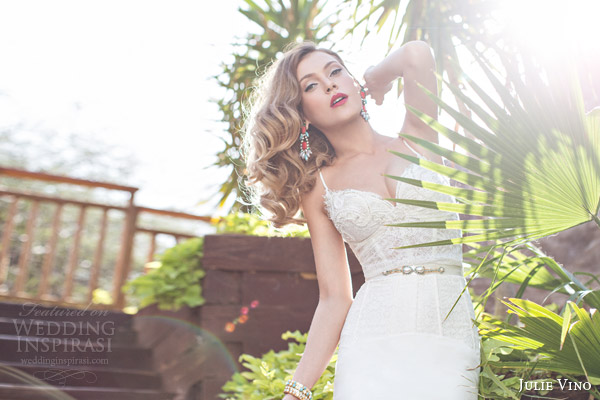 Goldie sequin embellished gown.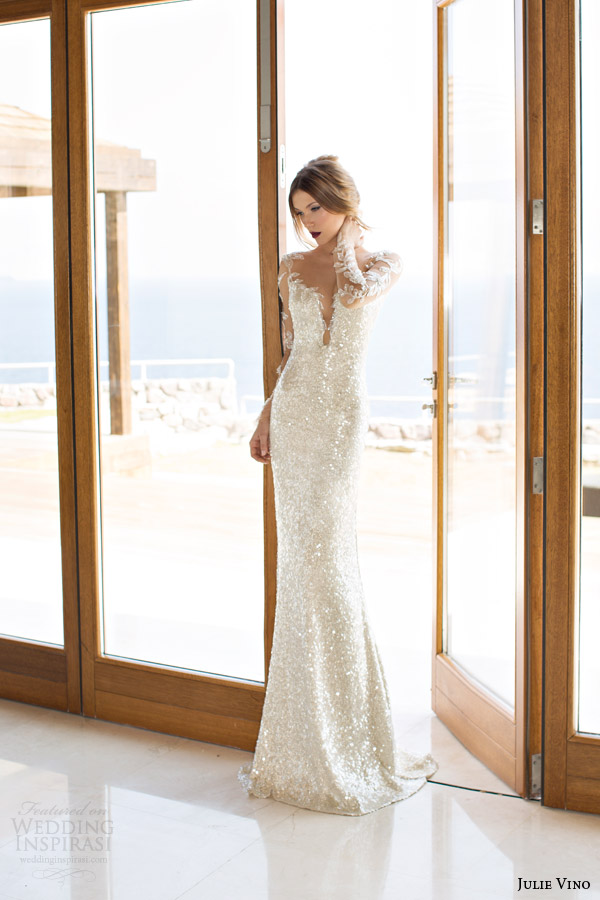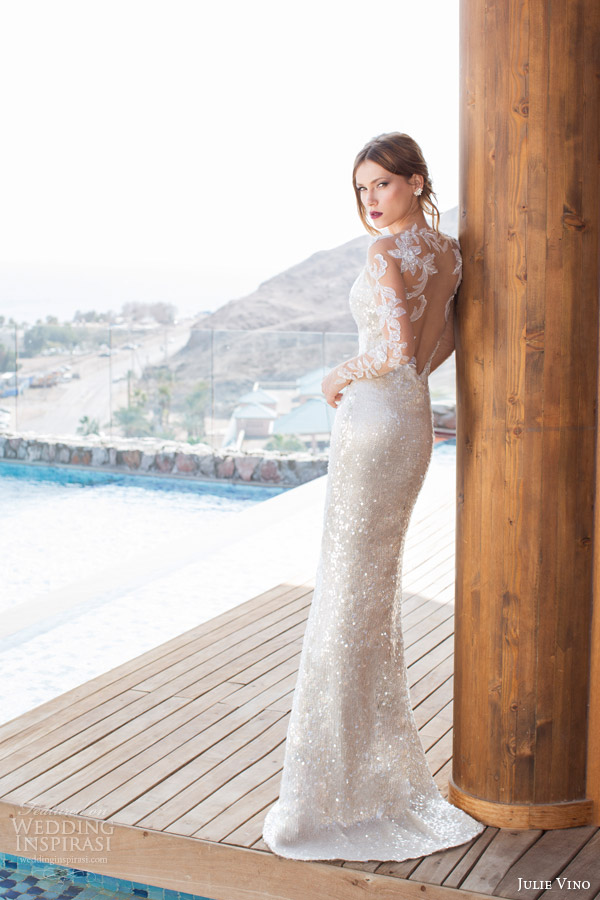 Marlis long sleeve gown.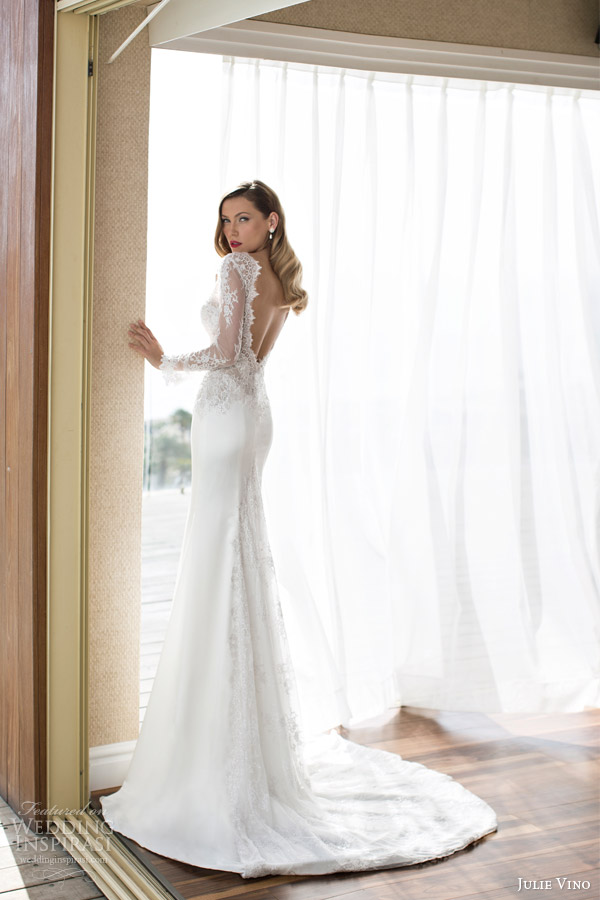 Christina long sleeve gown.
Liliane gown with peekaboo bodice.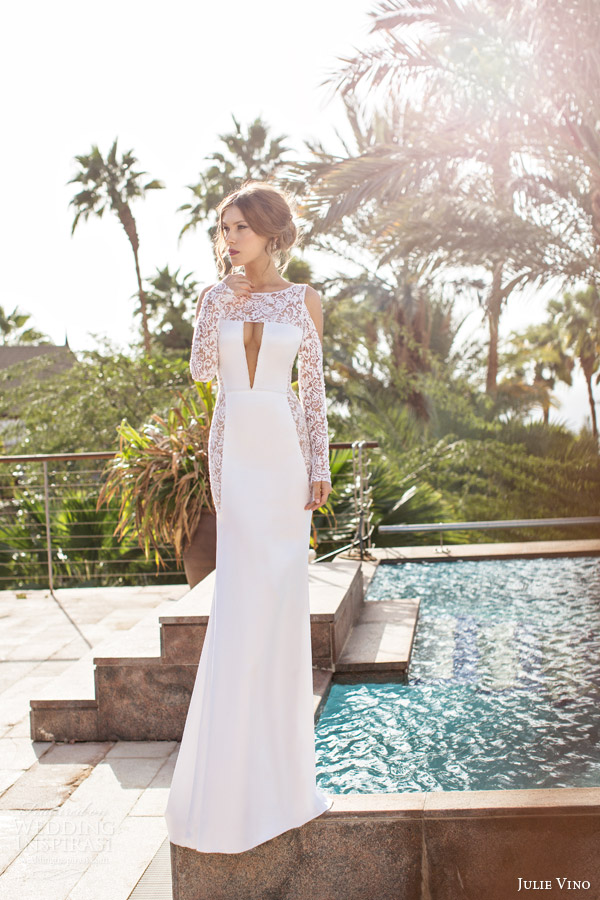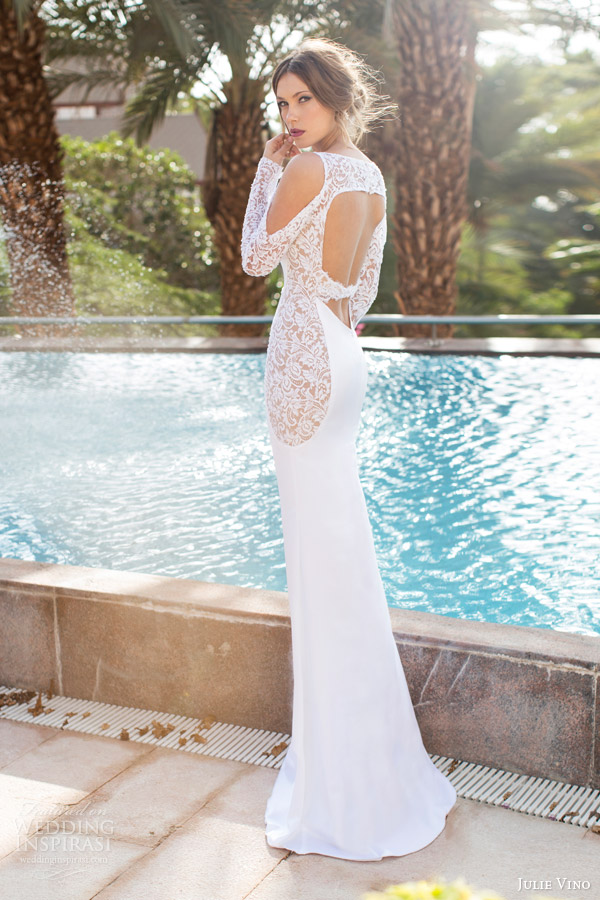 Daniella long sleeve gown.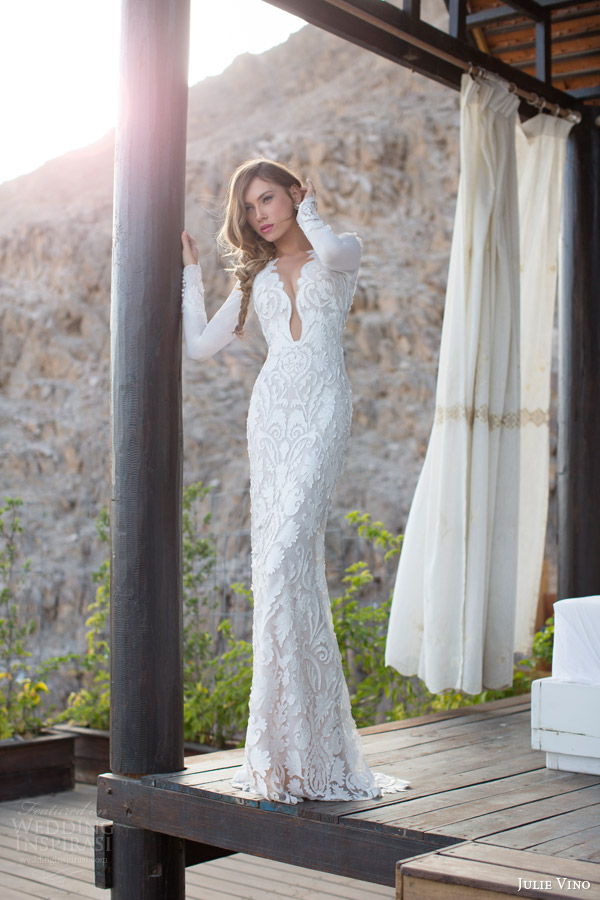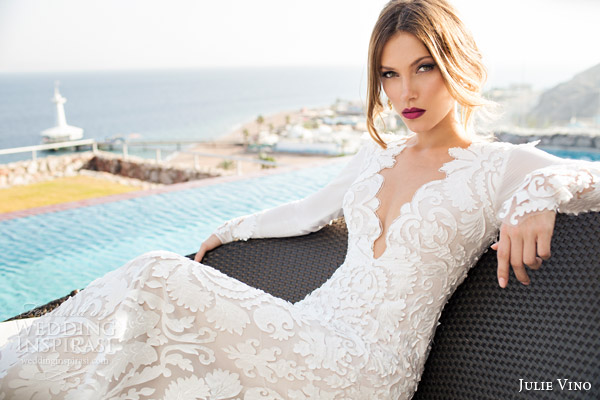 Daniella, shown with train.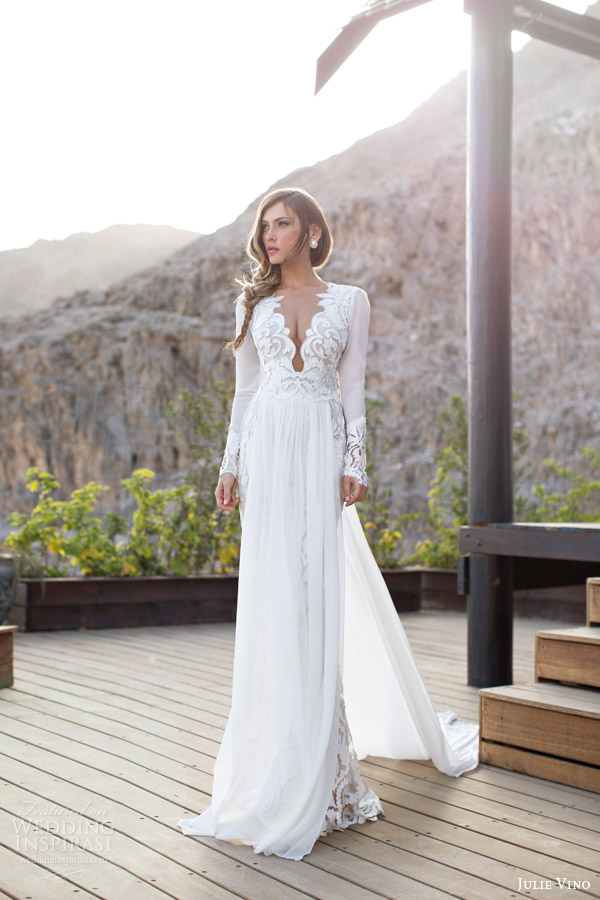 Isabelle strapless gown with peplum.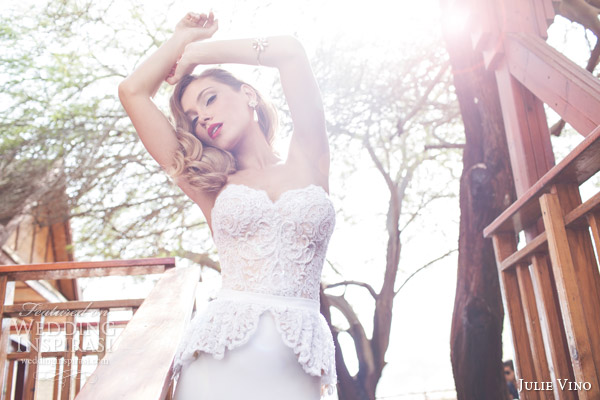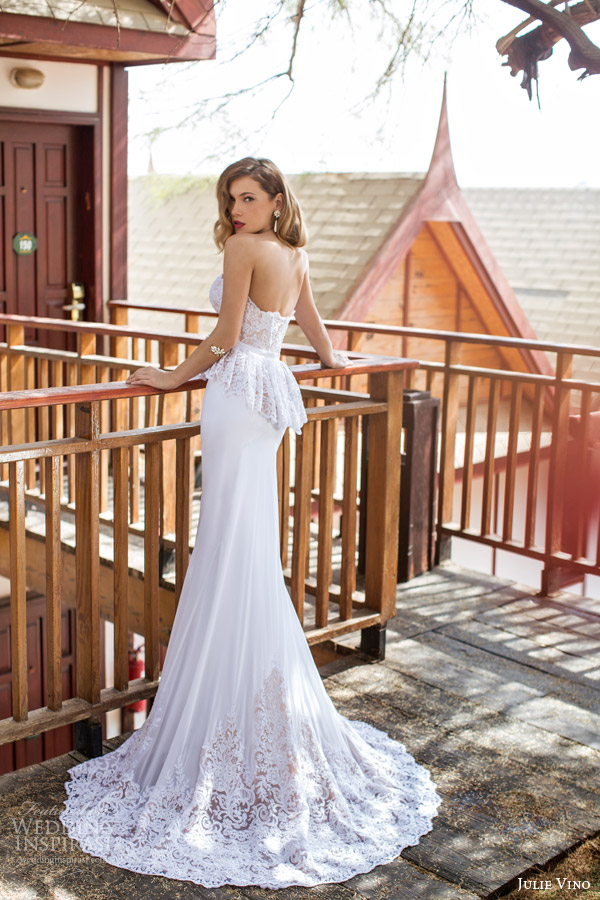 Mariposa sheath gown with illusion neckline.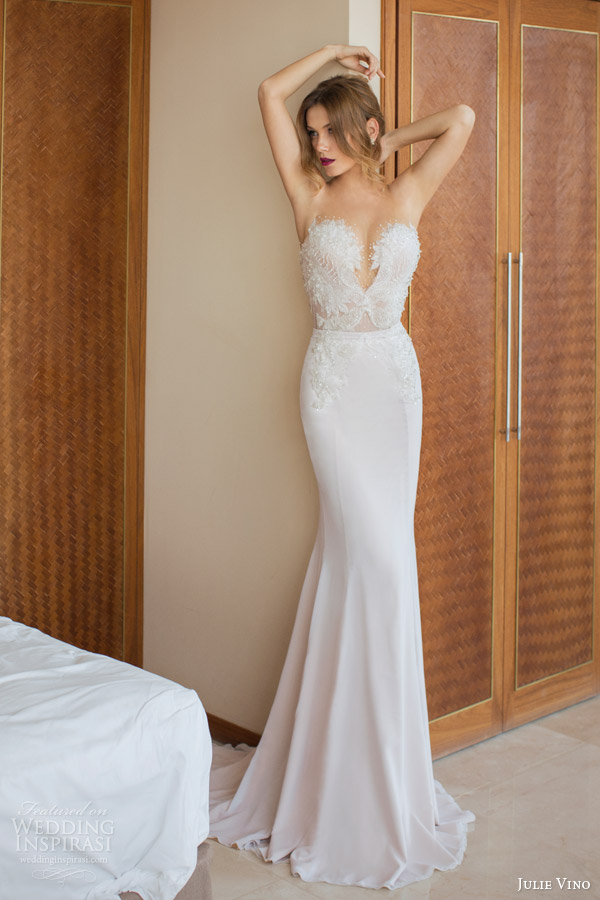 Mariposa, with sheer overskirt.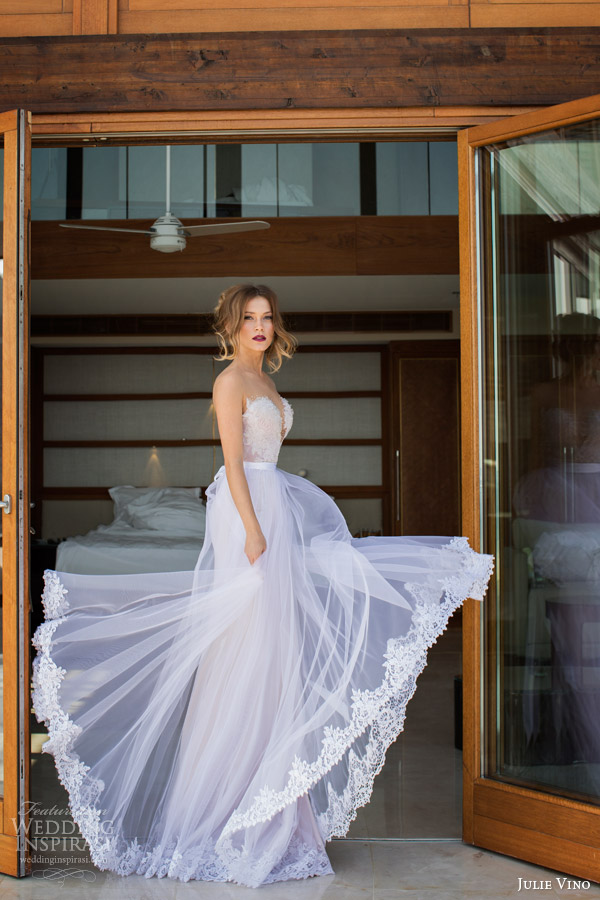 Jessica.
Karen.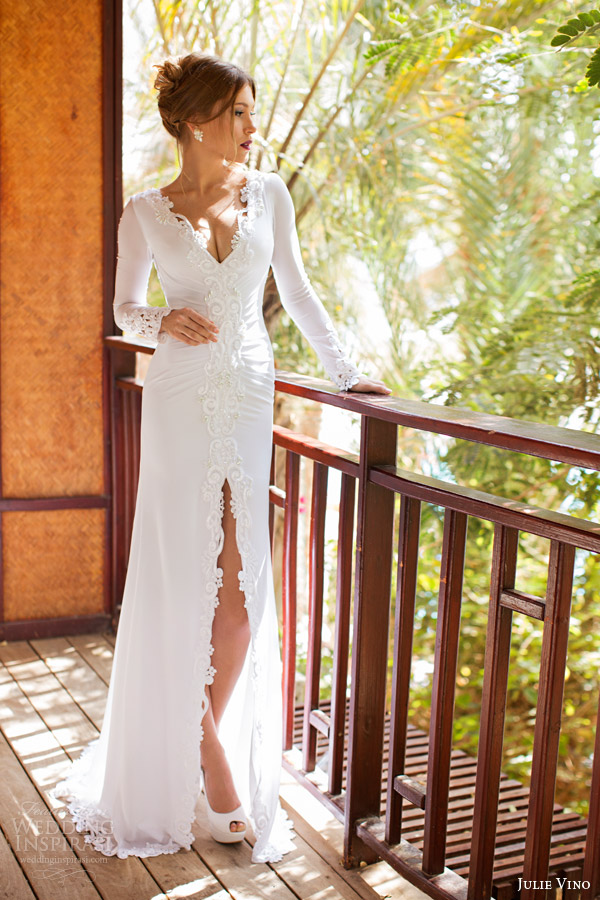 Vanessa.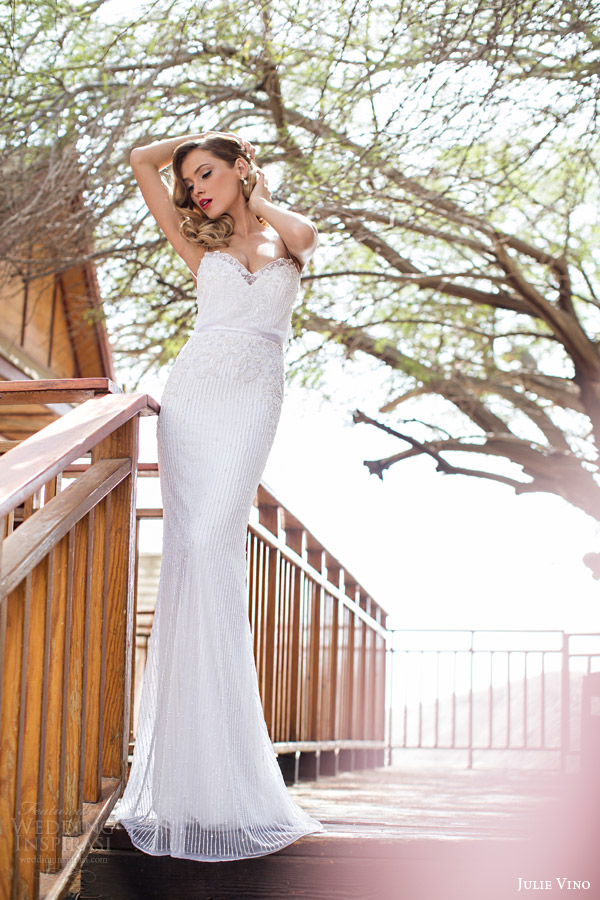 Rose.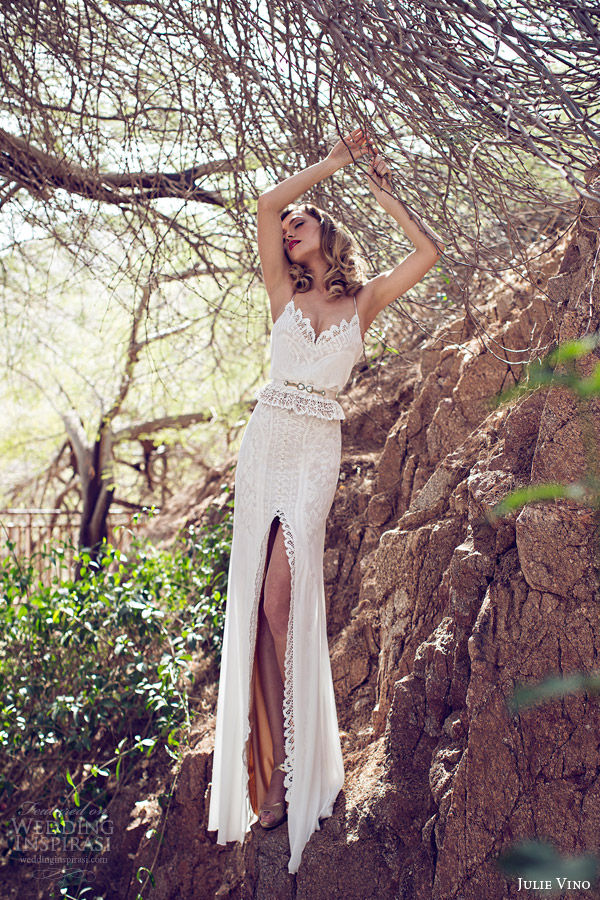 Cindy strapless gown.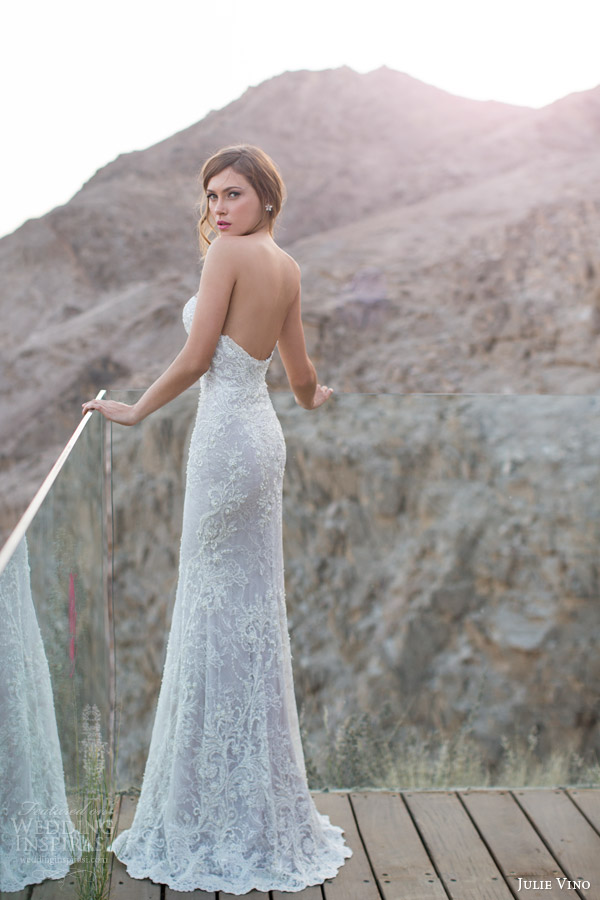 Cindy, version with long sleeve bodice.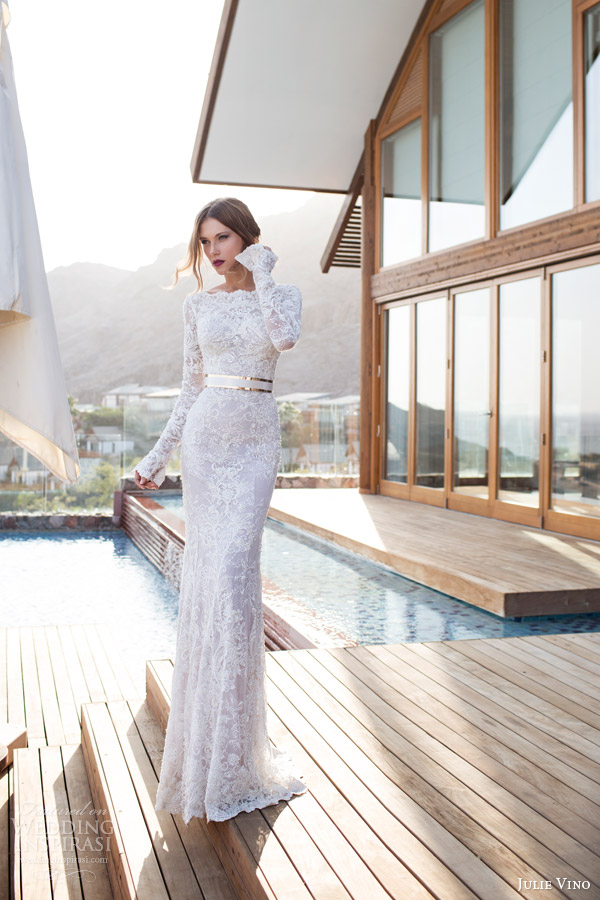 Photos courtesy of Julie Vino. For list of retailers and details, please visit Julie Vino.