The holiday season is upon us, bringing with it joyous gatherings, great feasting and gift giving. For many, it is also the perfect time to take meaningful relationships to the next level.
Yes, the holiday season is the most popular time for engagements. For those of you who receive the gift of sparkle (early congratulations if you do!) and will be wedding planning soon, here are some hot color trends that rocked the Alfred Angelo runway during Bridal Fashion Week.
Blushing Brides
Looking for a non-traditional wedding dress but unsure of where to start? Think pink! In case you haven't heard, pink is the new white and pink bridal gowns are extremely popular for spring 2014. Here are a few of our favorites from Alfred Angelo's latest collection.
Style 8527 blush gown is a light and romantic look that is perfect for an intimate outdoor soiree.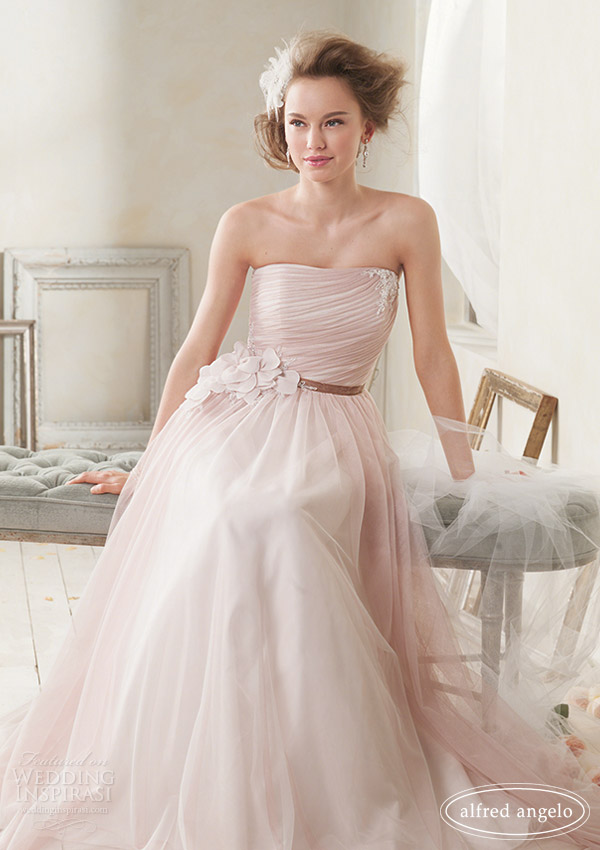 For something more glamorous, try a champagne pink gown with a hint of sheen, like Style 2453.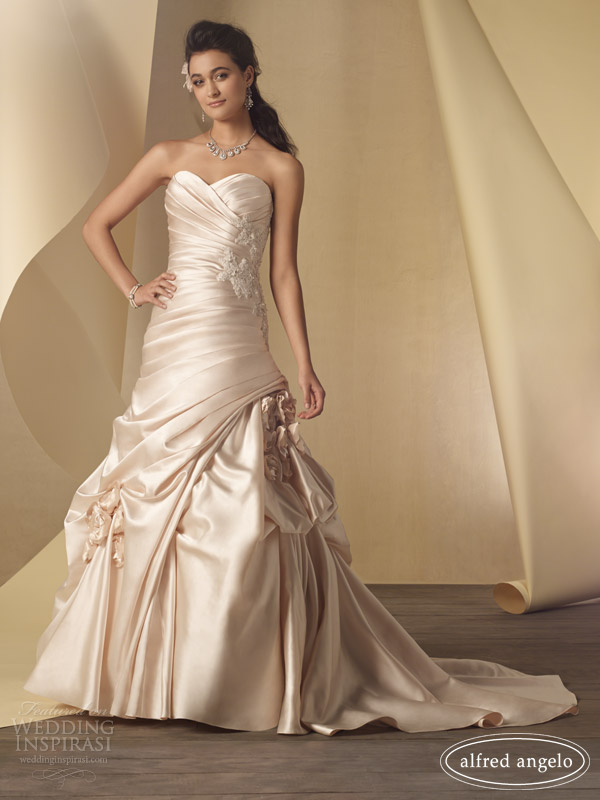 Golden Girls
Nothing says luxury better than gold. Ivory gowns with a golden touch give a luxurious and radiant look, especially for a modern banquet-hall reception. This color also holds itself  well when paired with more elaborate accessories, so go on and pile on the bling! These exquisite gold gowns are from Alfred Angelo Sapphire Collection.
Style 886 channels elegance and drama in one beautiful gown.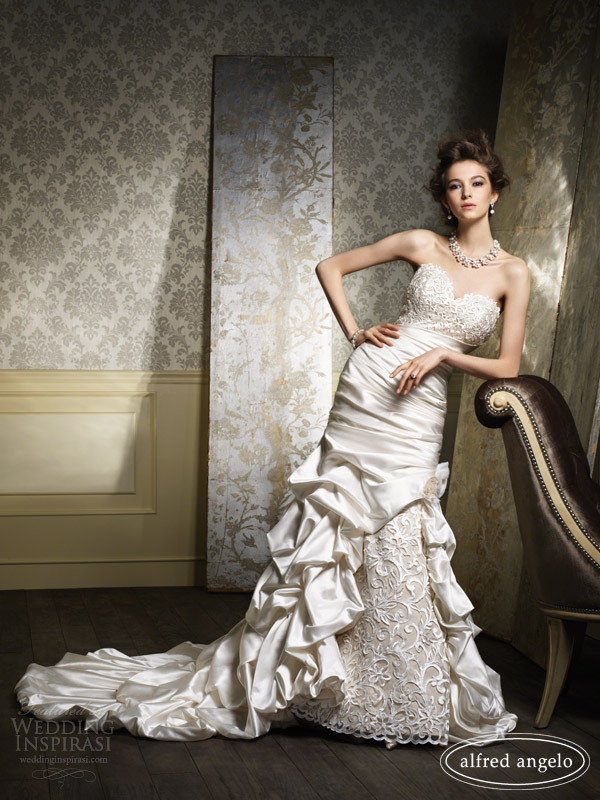 Style 882 is a regal strapless gown fit for modern day princesses.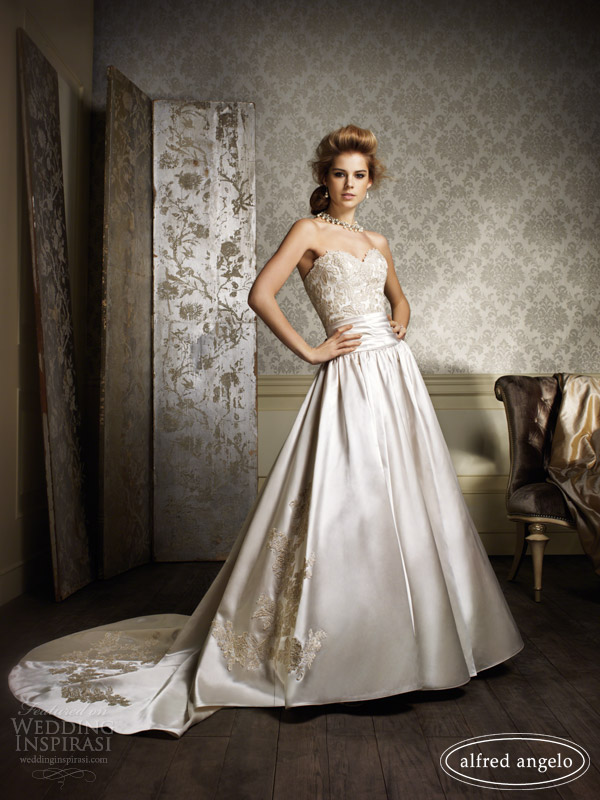 Looking for something for your bridal party? Continue to the next page to see Alfred Angelo 2014 Bridesmaids trend report.