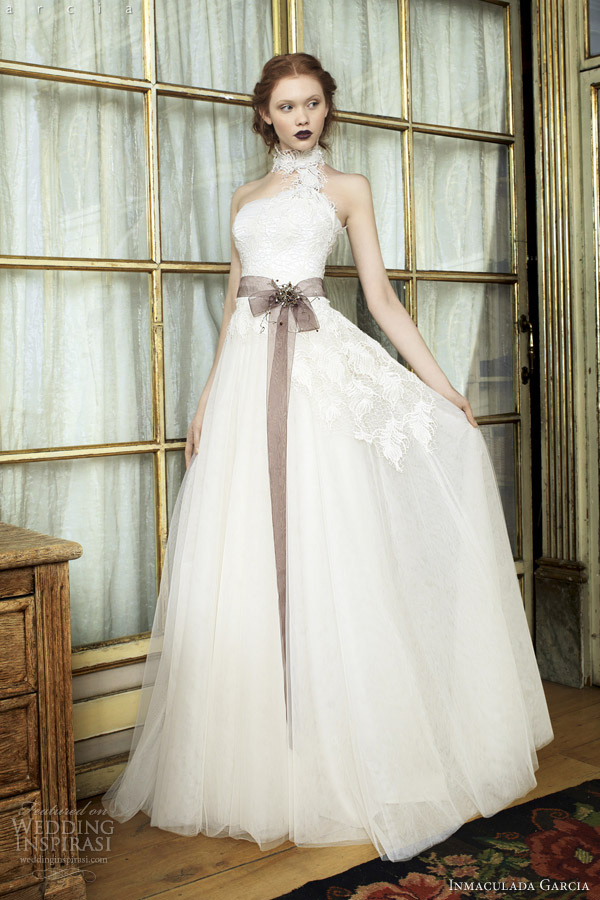 If you love vintage wedding dresses, you're in for a treat today. Vintage-bohemian style gowns is exactly the specialty of Spanish designer Inmaculada García. The designer who has worked and gained recognition in her native Spain for many years now is venturing into the foreign market (starting with the Netherlands), with the presentation of her new 2014 collection,  "Savanna Tales". The collection, inspired by a particular historical period between 1912 and 1916, is further divided into three different lines: Romantic Tales, Peculiar Tales and Charming Tales. The Romantic Tales collection features light, airy and feminine silhouettes with unexpected vintage detailing resulting in ultra romantic gowns with unconventional twists. For example, lace and tulle meets peacock feathers in Sira (pictured above and below), one of their most popular gowns this season.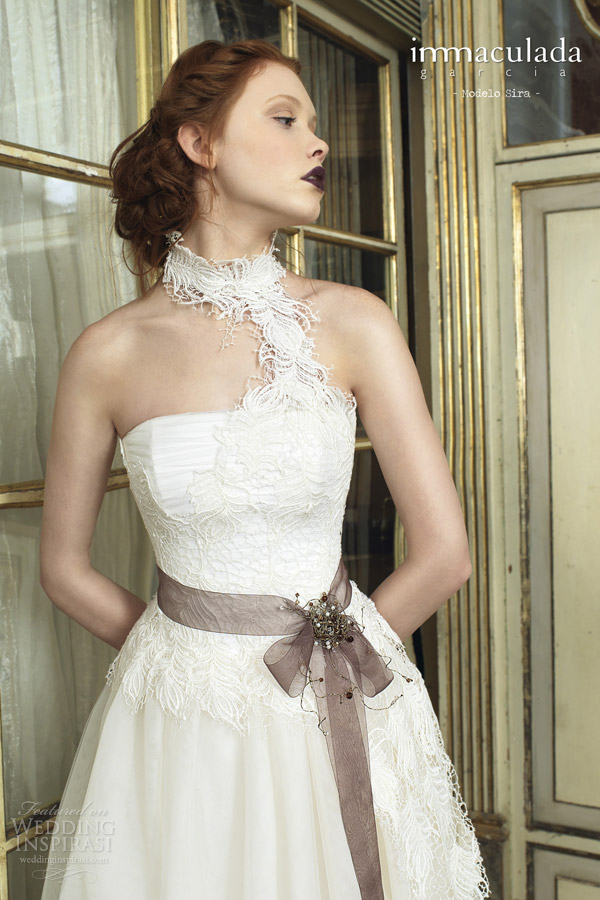 Adama gown with lace collar.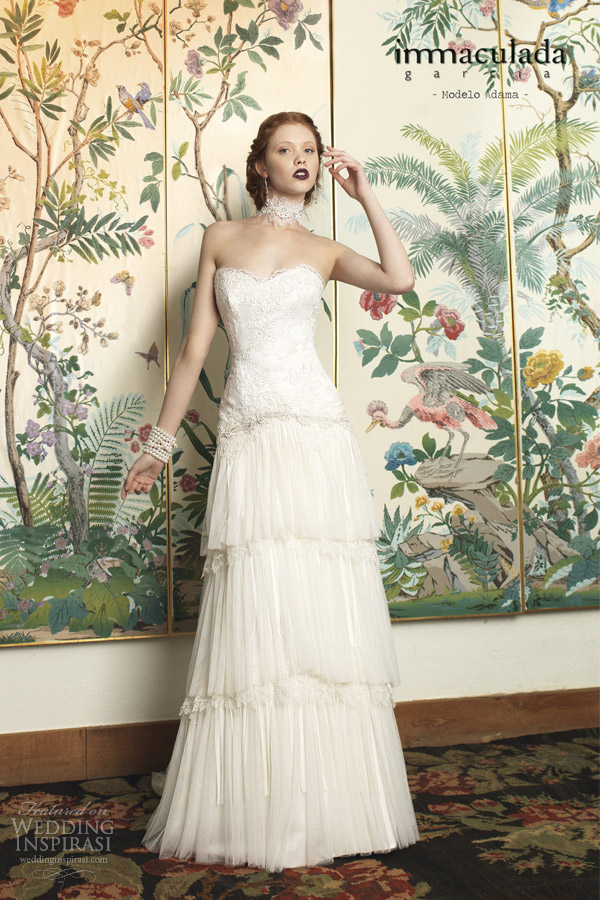 Ghana is another popular gown from this collection.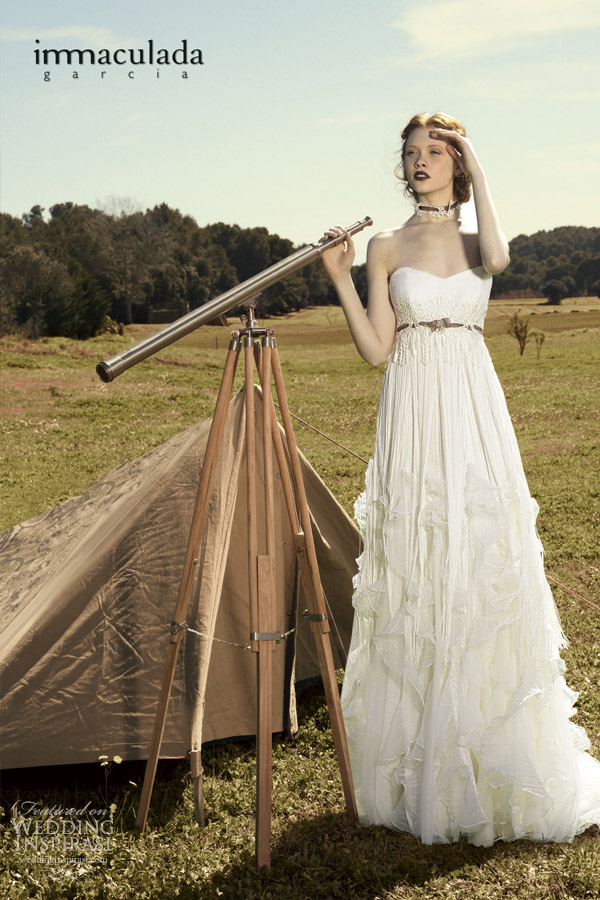 Diamondra, featuring a V-neck knitwear top, from the Peculiar Tales collection. This line caters to more daring brides looking for something different for their wedding. Fabrics used in this line include cotton guipure, piqué, damask and tulle.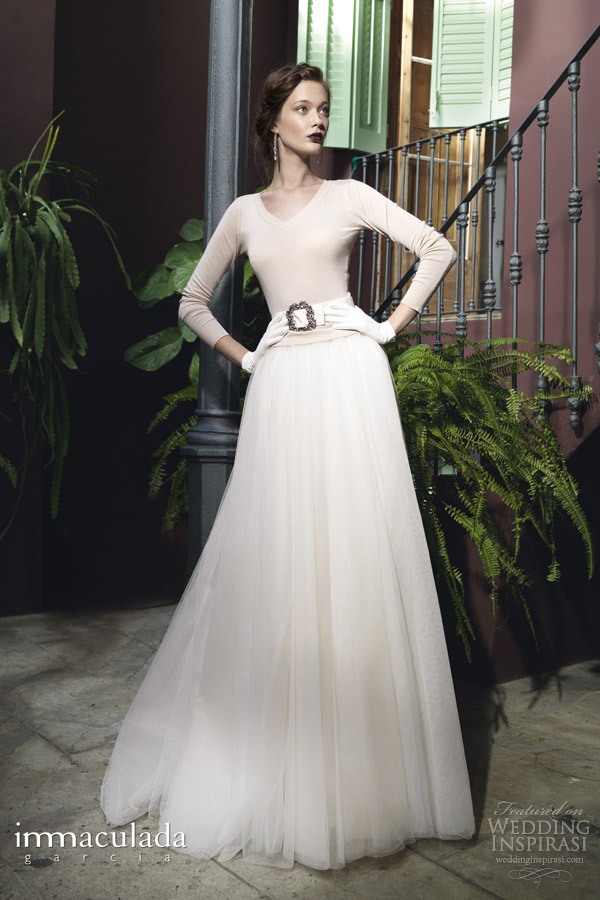 Very chic and uniqe!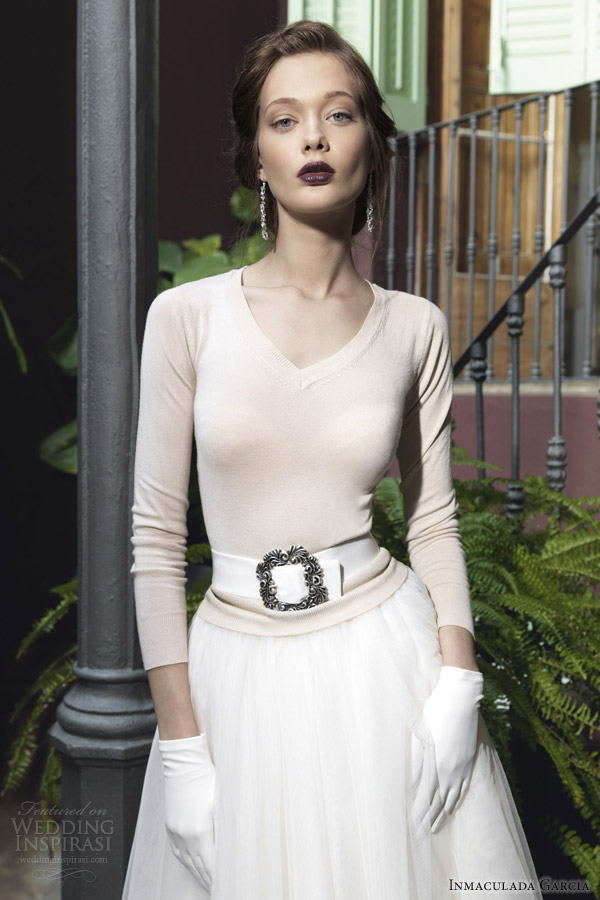 Another gown from Peculiar Tales. Atem features long illusion sleeves.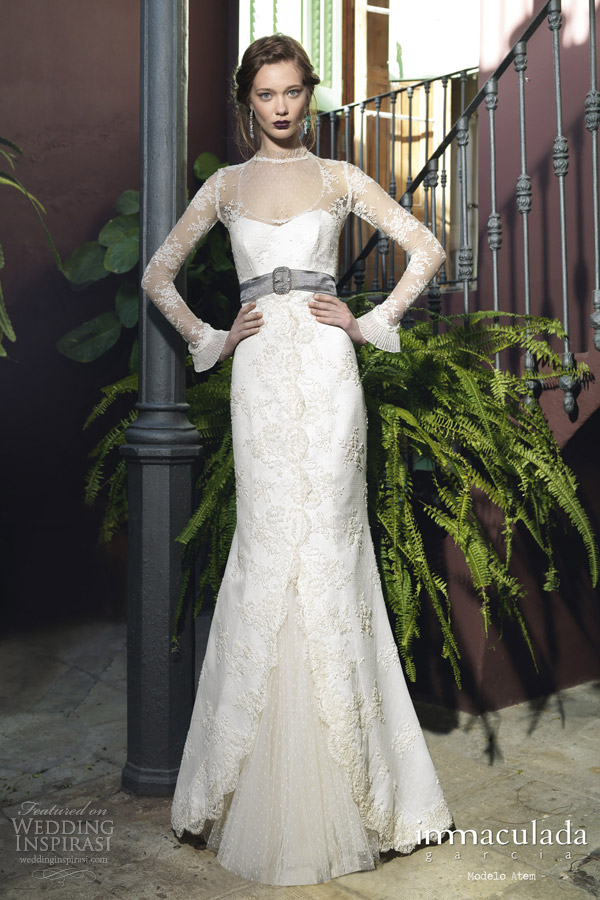 Dotted tulle train highlights the back.
More gorgeous Inmaculada García wedding gowns on the next page.