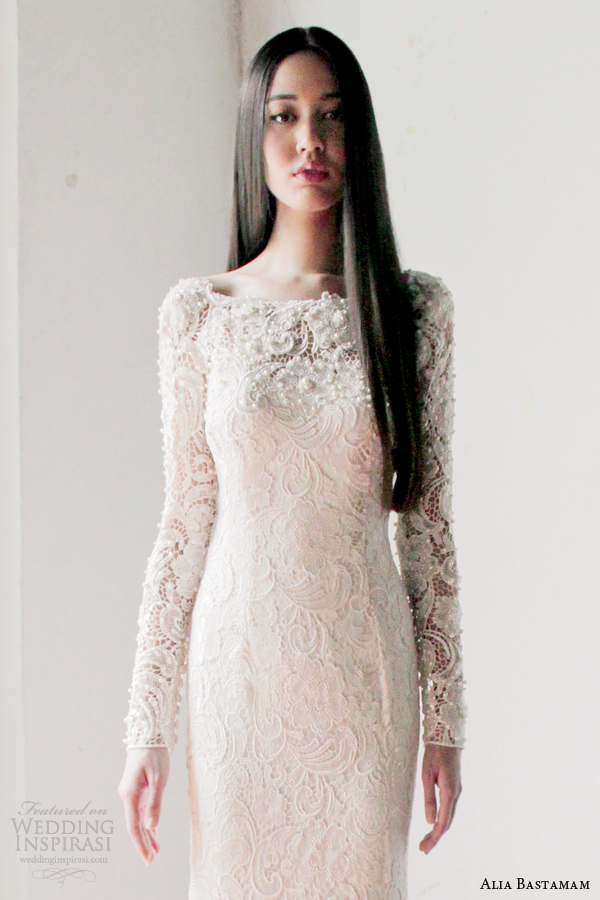 It's cool, comfortable chic done with a refined sense of elegance from Alia Bastamam. The Malaysian designer have a firm grasp what the modern bride wants in her first bridal offering, a skill honed from her ready-to-wear background. Beaded embellishments, the highlight of many of the gowns, are held back just enough for the delicately feminine silhouettes to shine. Diaphanous fabrics are tailored to cling fluidly to curves. Above and belon, long sleeve lace sheath with beading.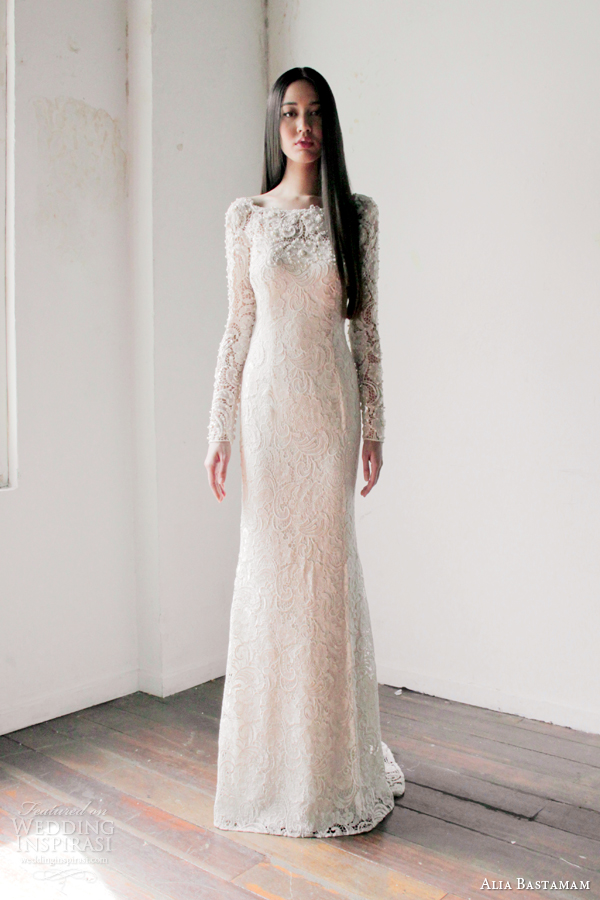 Elizabeth Taylor's and Minnie Cushing's wedding dresses provided some of the reference points for this collection. Of course the designs are updated to be more streamlined and less constricting."Looking comfortable is one thing, but it is most important for the bride to feel comfortable," insisted the designer. Effortlessly stylish yet comfortably chic? Count us sold! Below, long sleeve gown with beaded bodice.  One of our favorite looks!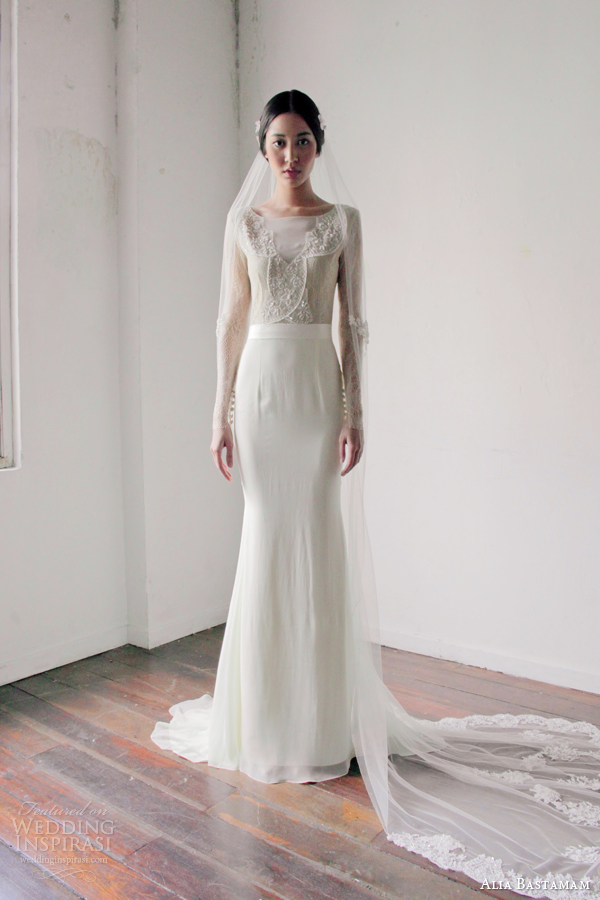 Long sleeve gown with cowl neckline. Love this so much!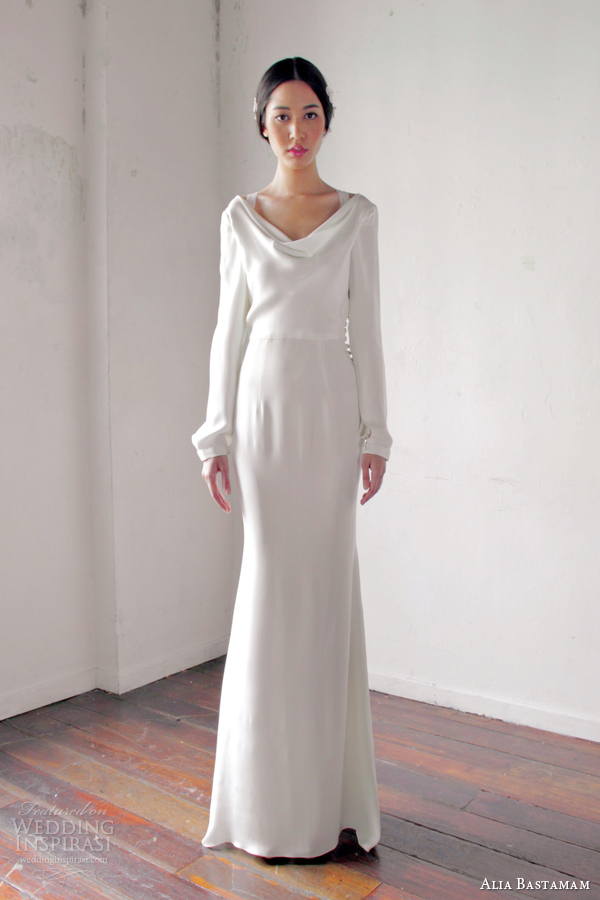 Long sleeve sheath.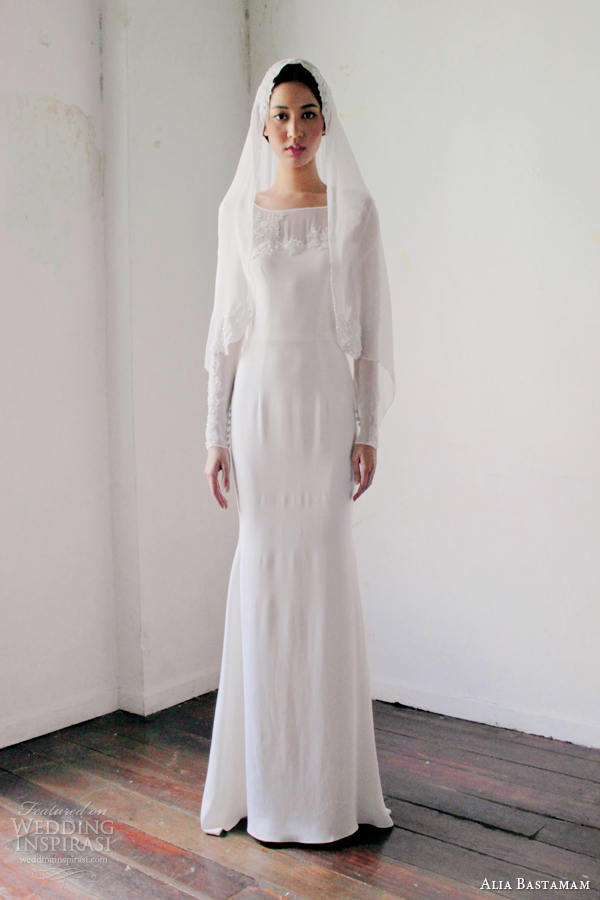 Short sleeve dress.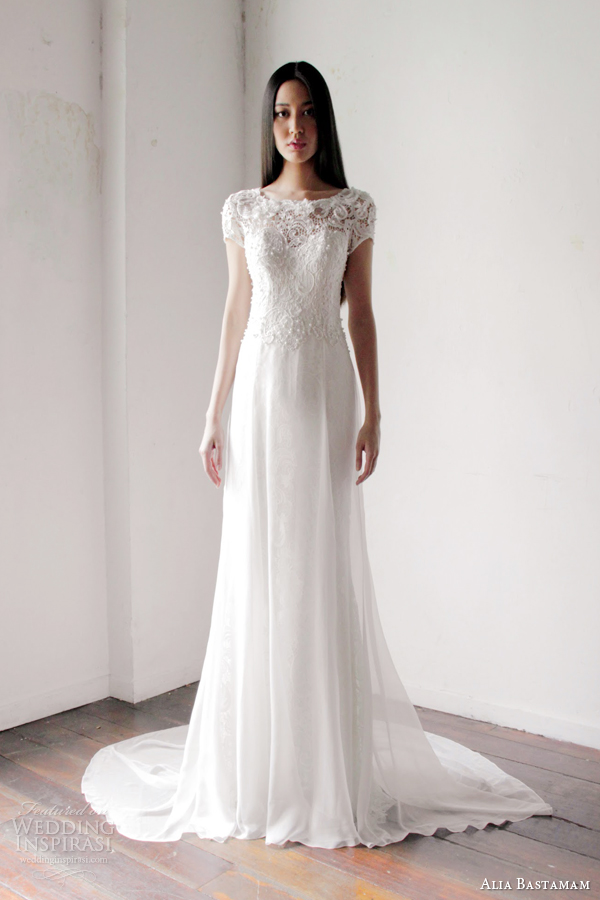 Long sleeve gown with sheer shoulders.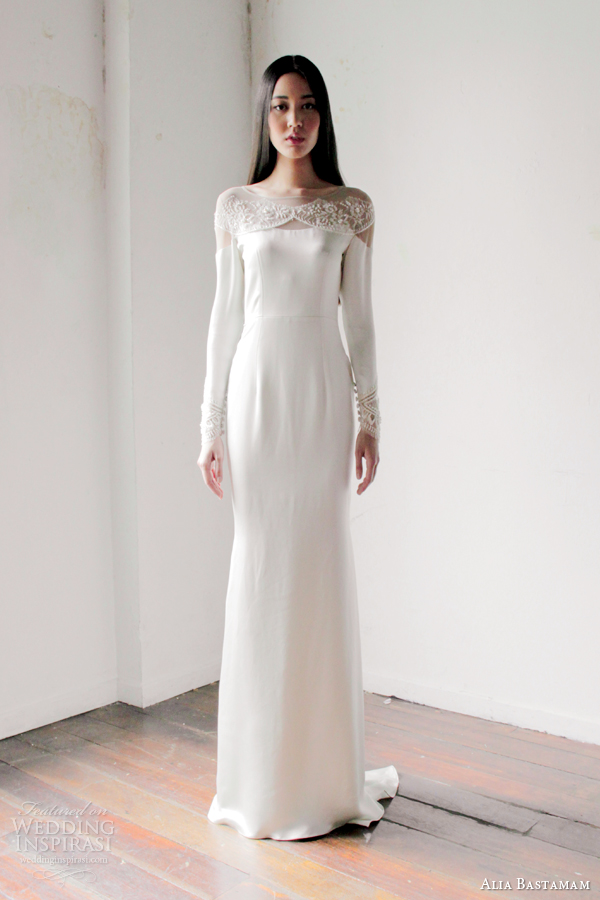 Such exquisite beading on the neckline and sleeves of this gown.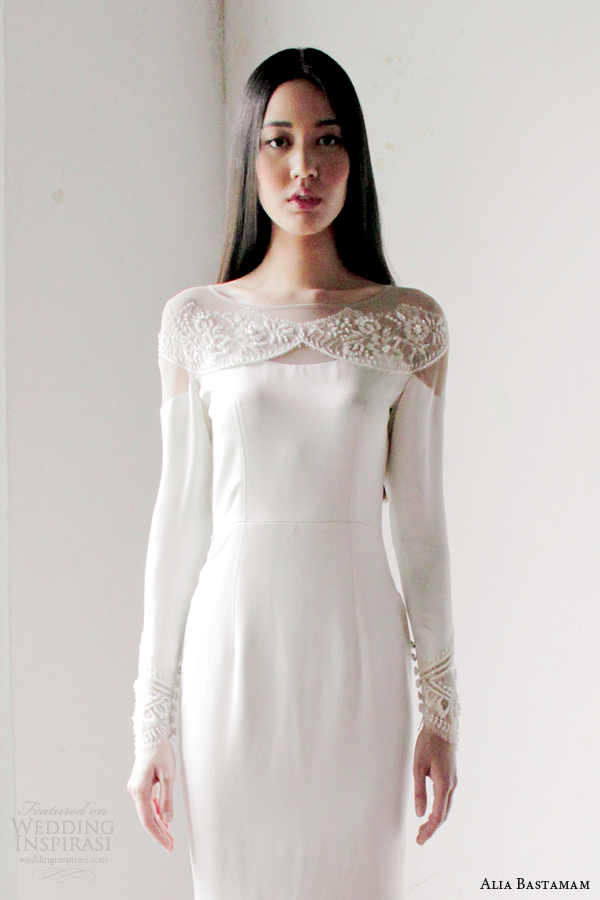 More gorgeous Alia Bastamam wedding gowns on the page.