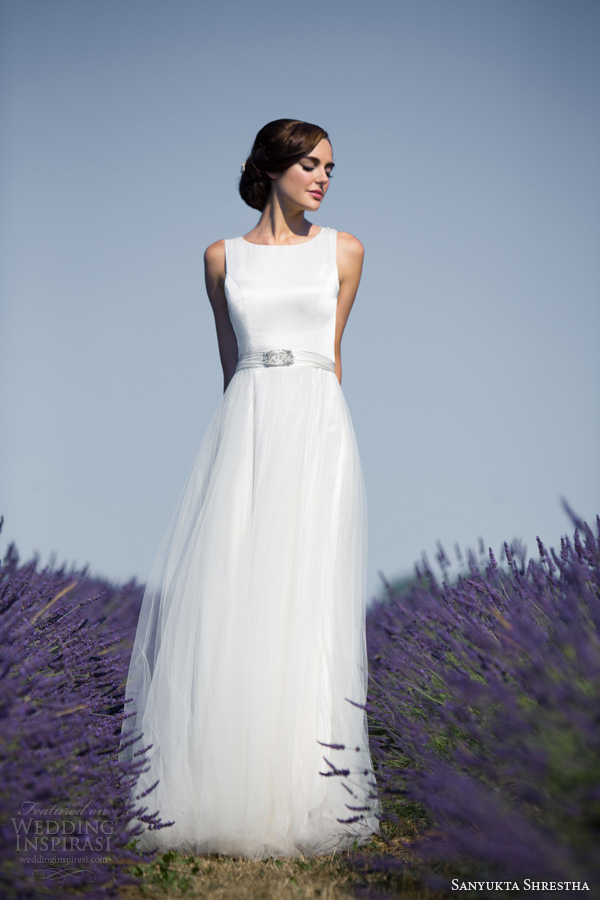 More lovely eco-conscious wedding dresses by Sanyukta Shrestha. Above and below, Audrey sleeveless gown with cowl back.
Hepburn sleeveless gown with high neckline.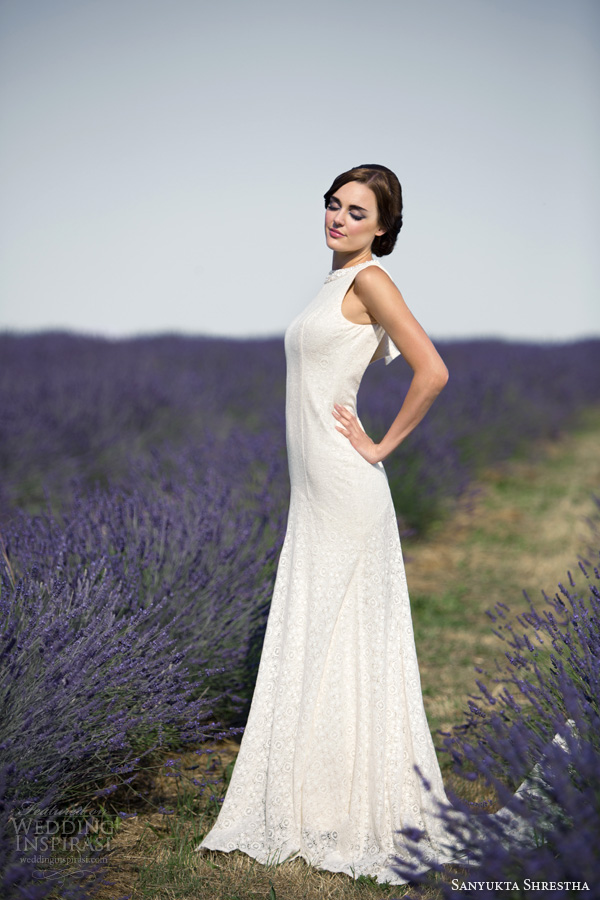 Close-up to show the embellished neckline.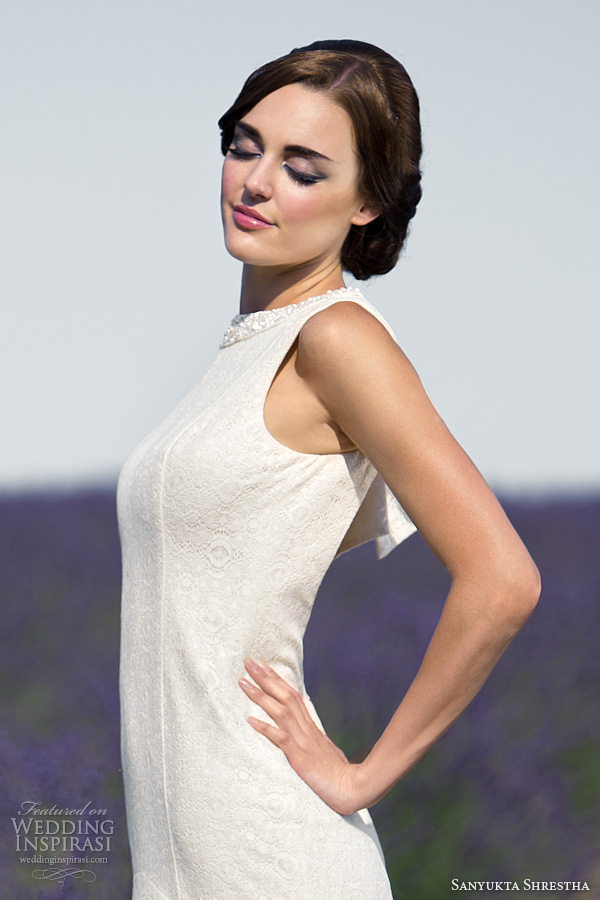 The back features a cutout topped with a bow. Adorable!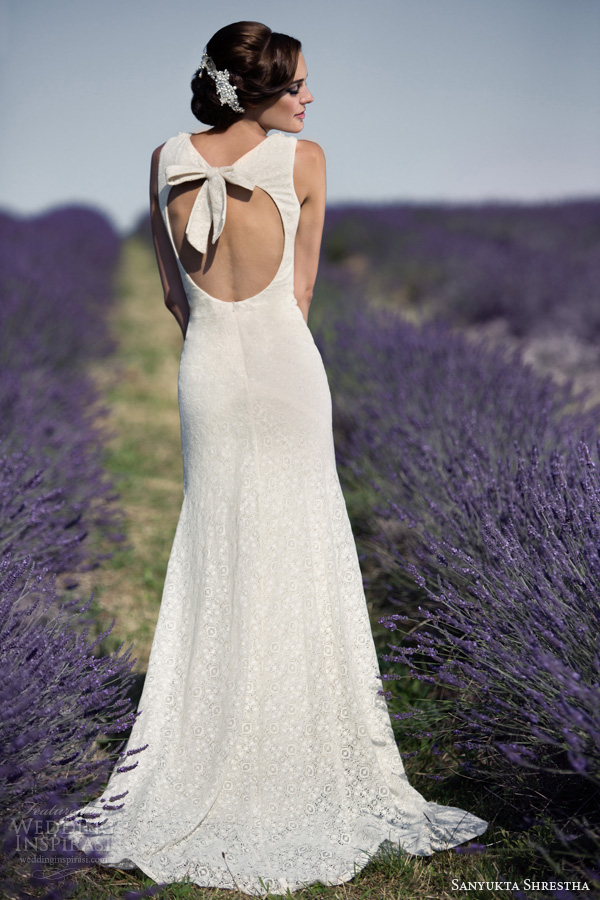 Tiffany, with short sleeve lace top.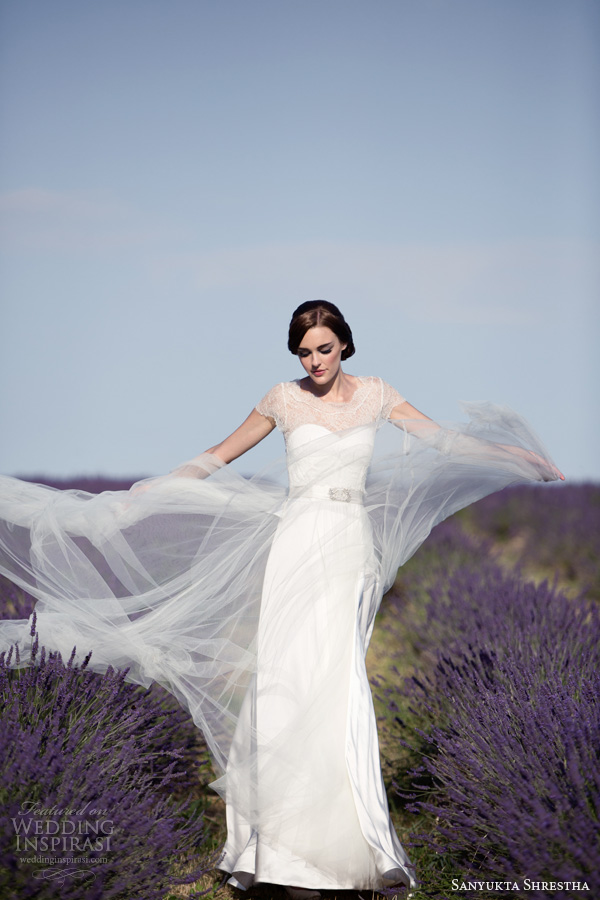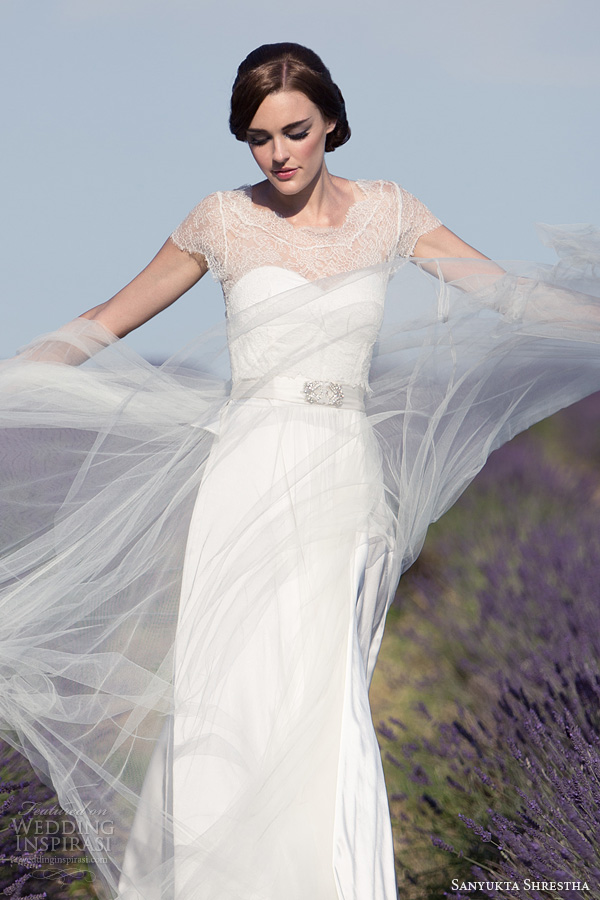 With contrasting sash.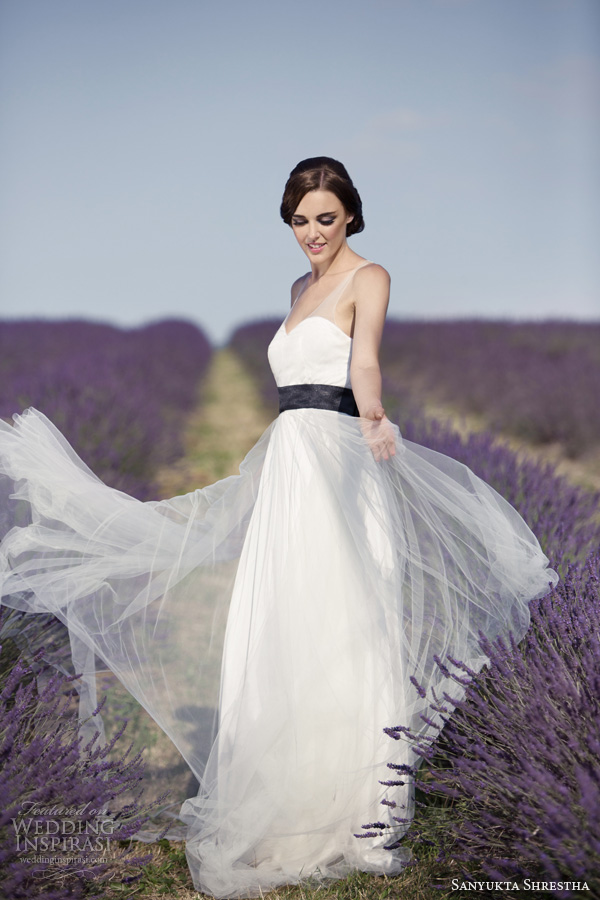 Sabrina sleeveless gown with cowl neckline.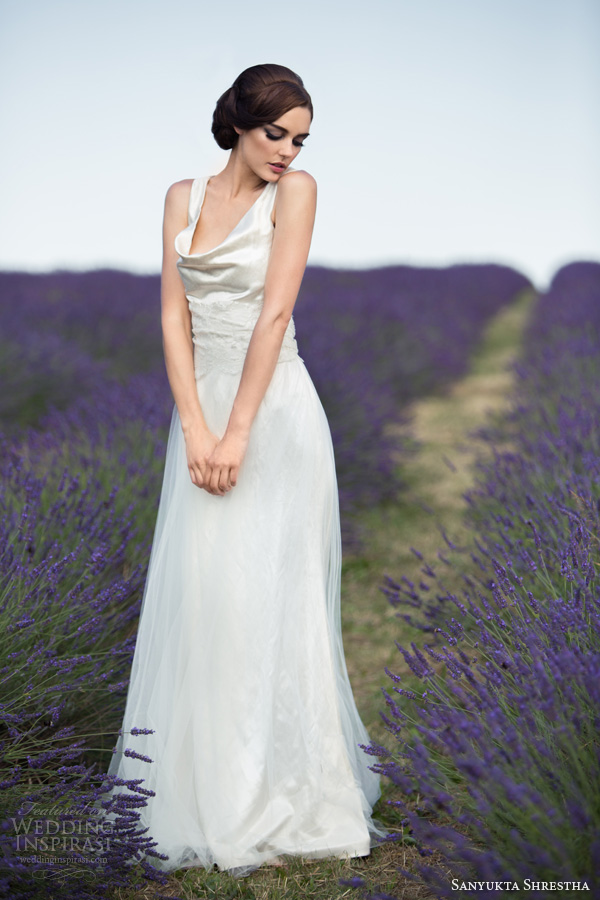 The back features wide crossover straps.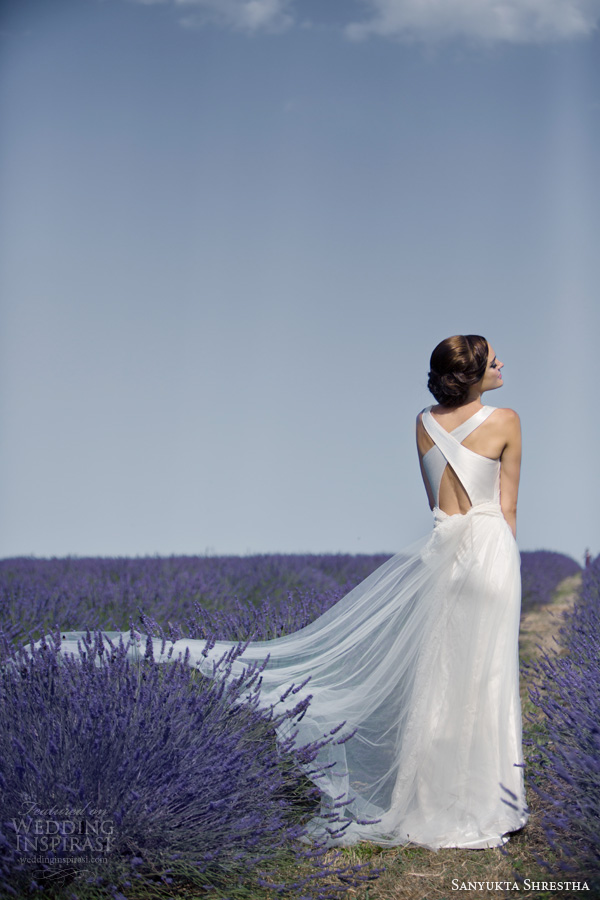 Images courtesy of Sanyukta Shrestha, photographed by Ben Lee. For details, please visit Sanyukta Shrestha.