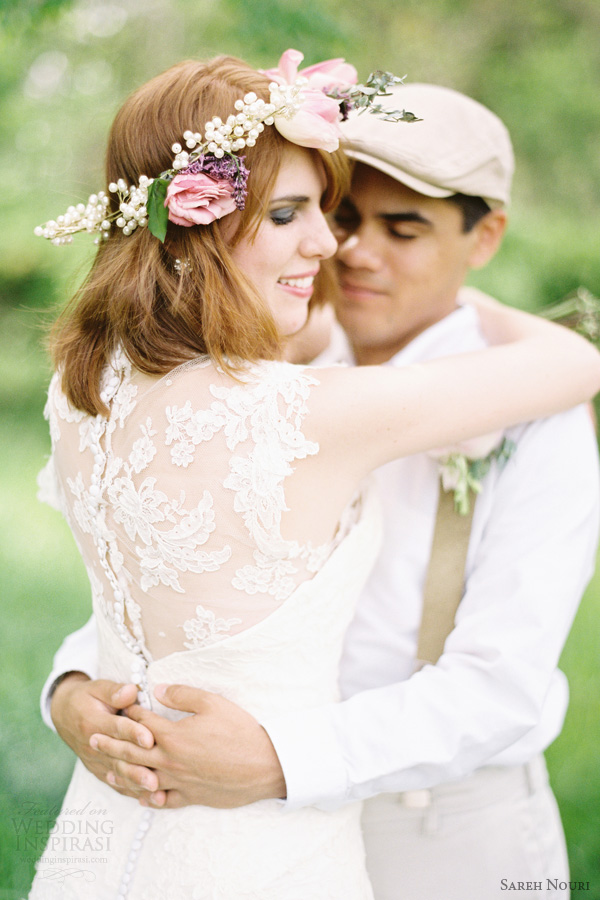 This lovely Anthropologie inspired shoot by Kay English Photography provides the perfect way to wind down the week. Featuring the stunning Emma gown from Sareh Nouri's Spring 2013 bridal collection, the charming themed  shoot delights us with its country chic details — pastoral farm setting, multicolor bouquet and miniature horses (ooh, how adorable!). Enjoy.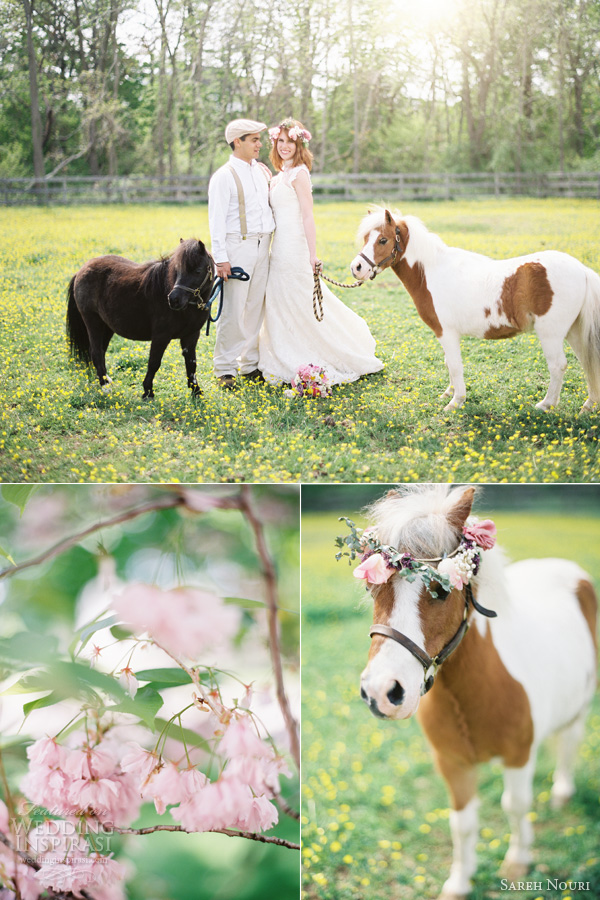 Wheelbarrow by Anthropologie, perfect for the farm setting.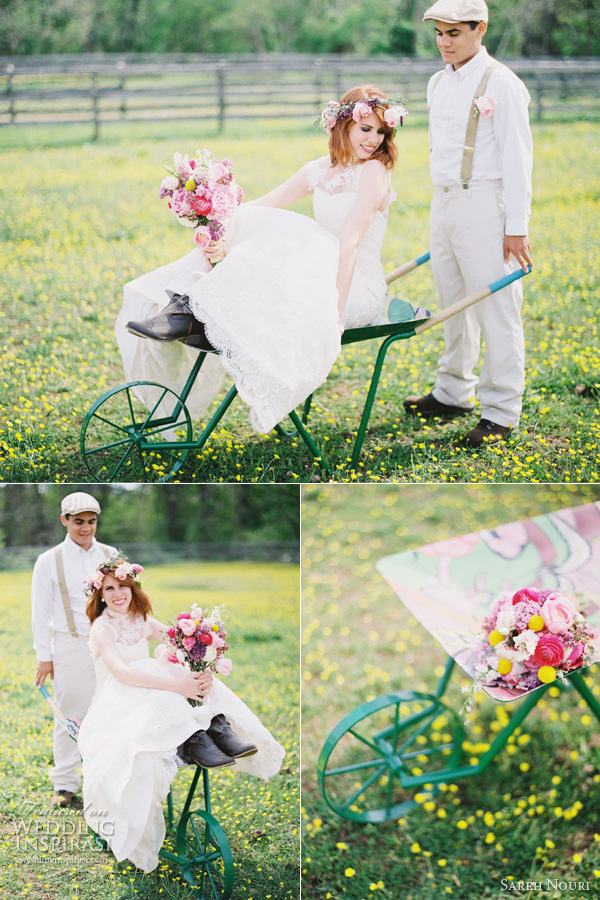 Love the floral arrangements! Also by Kay English.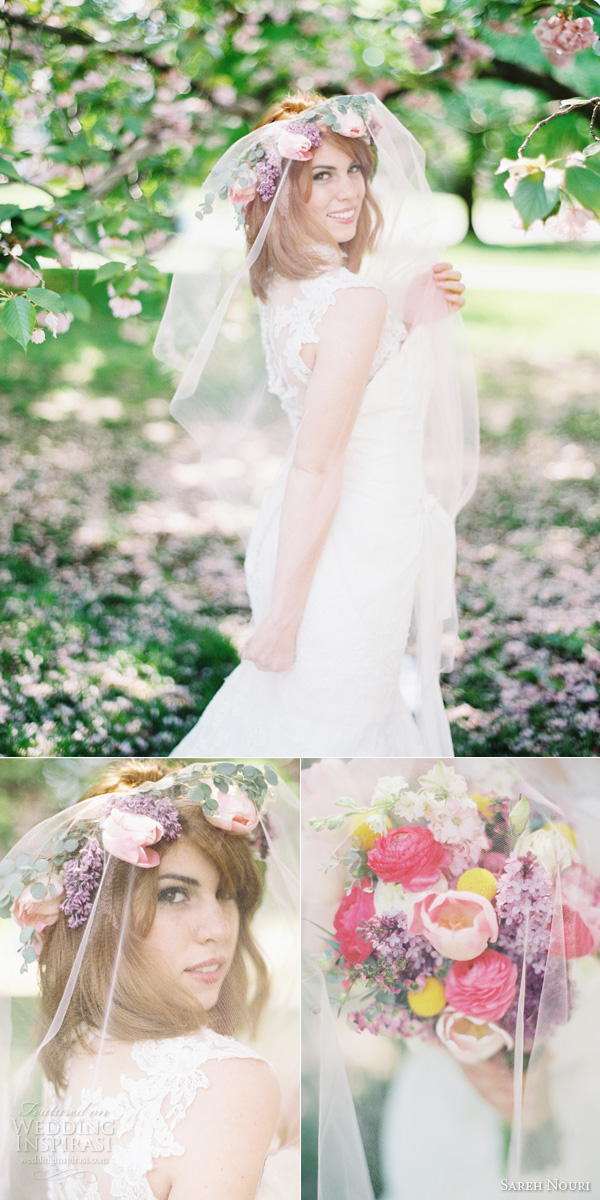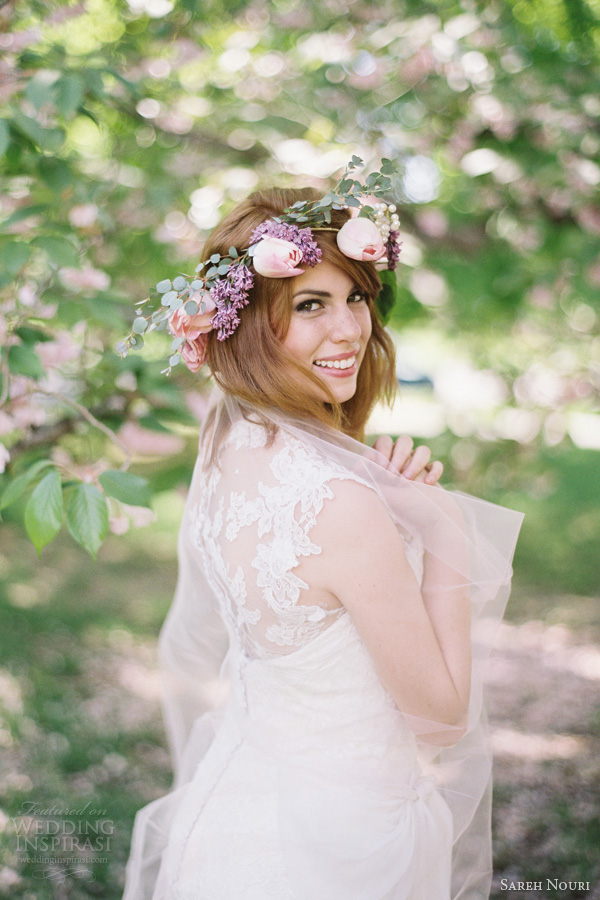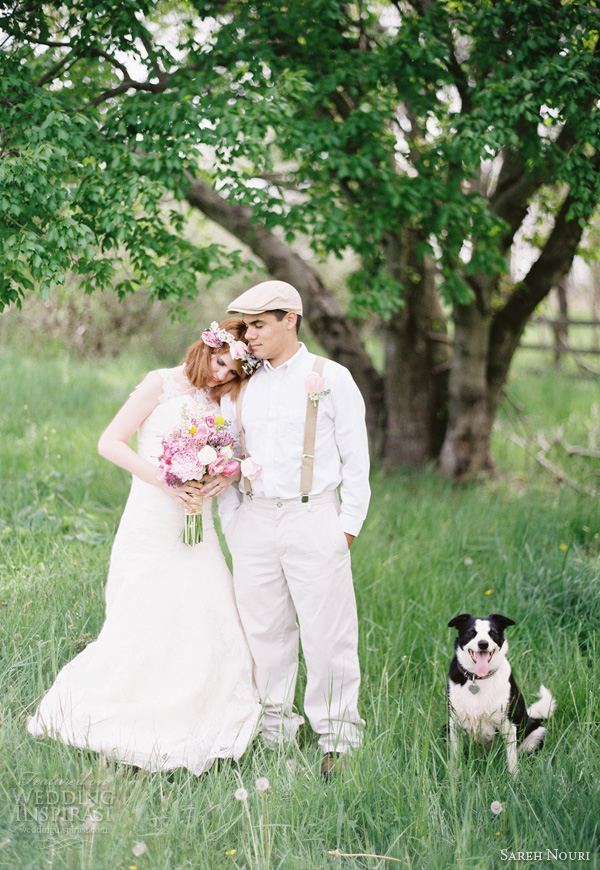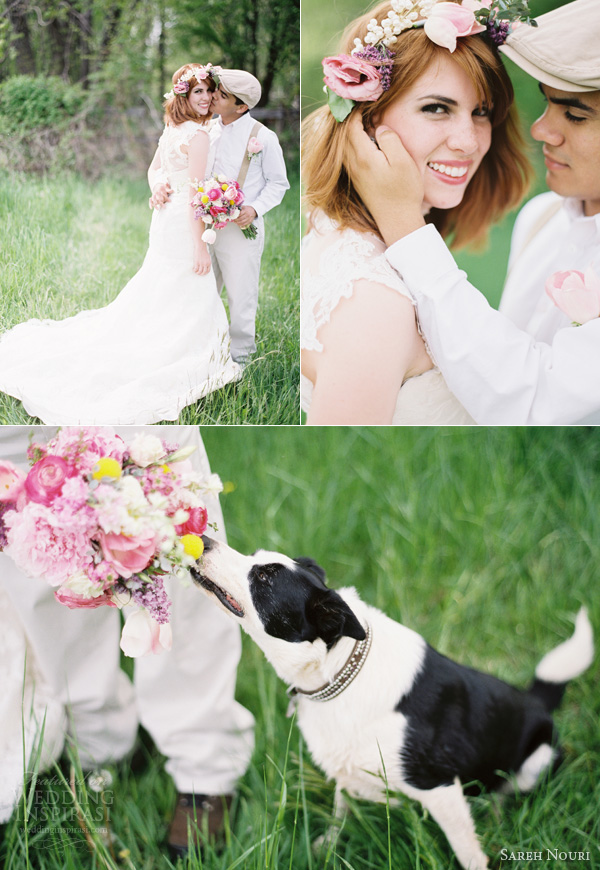 Note from the photographer:
"I'm so happy to share with you all our Anthropologie themed mini horse wedding shoot. The amazing and stunning lace gown was provided by the super talented Sareh Nouri Bridal. The super cute garden painted wheel barrel was perfect for the farm where we photographed and was provided by Anthropologie. Special thanks to Jen and Josh for being the fabulous models in the photoshoot and for being so great to work with! Finally, the mini-horses were the cutest things ever and it was so fun walking around the farm photographing them. All photos photographed were film and the scans were done by the amazing Richards Photo Lab. Enjoy and God bless, Kay xoxo"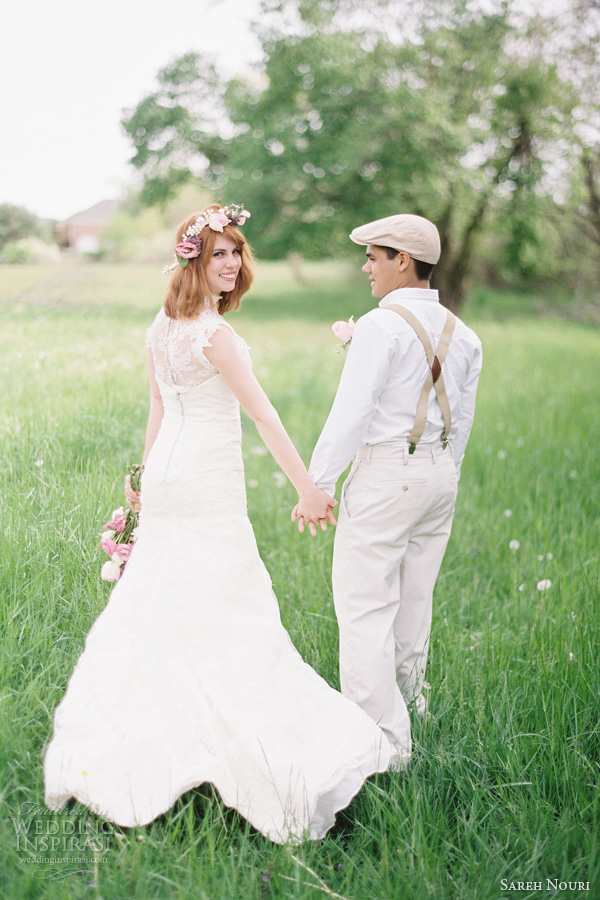 Photography and floral design by Kay English Photography. Wedding dress by Sareh Nouri.