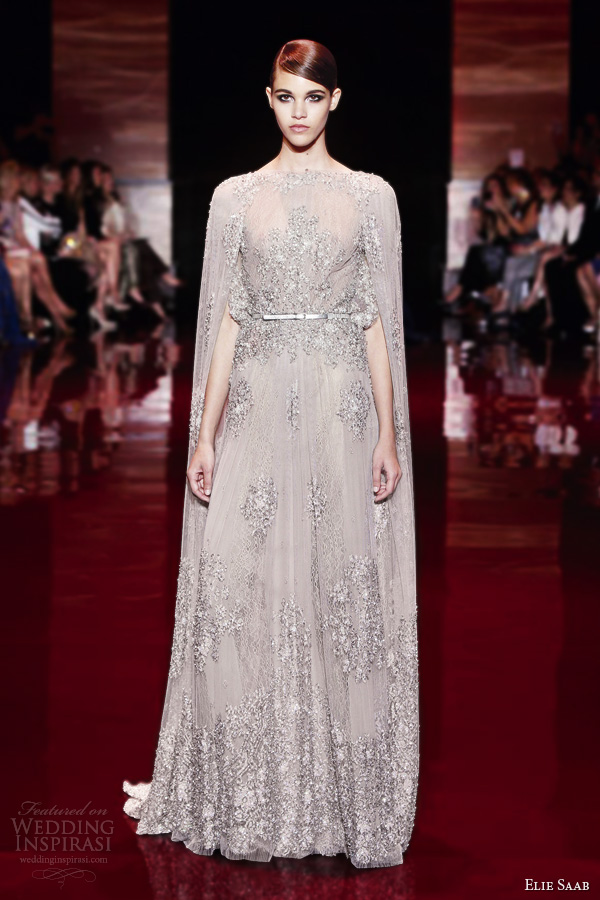 More of our favorite looks from Elie Saab Fall 2013 couture collection. Above, floral cape gown with bateau neckline; below, embellished strapless gown (this model is one of three "bridesmaids" holding the veil of the bride in the first picture of this post).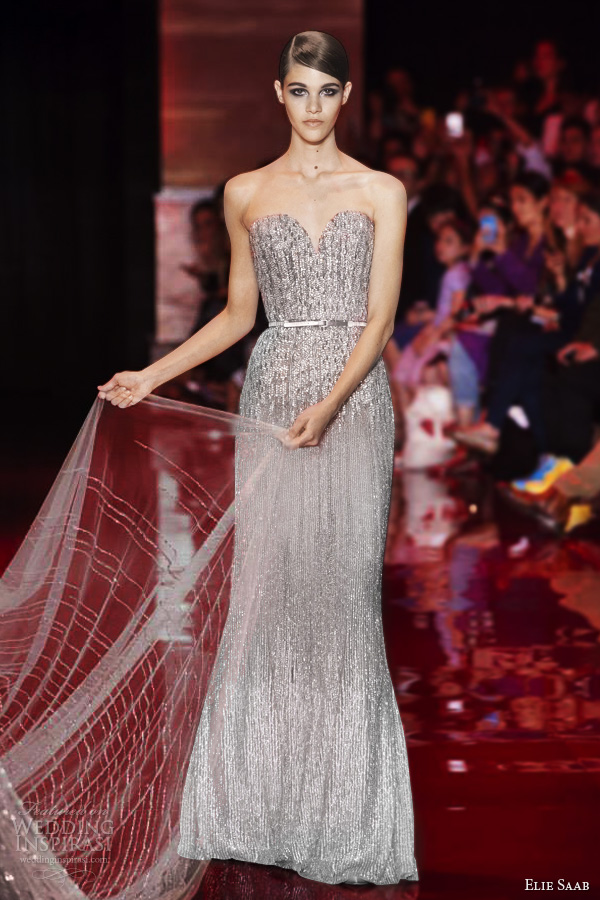 Long sleeve gown bateau neck gown with crystal embellishment.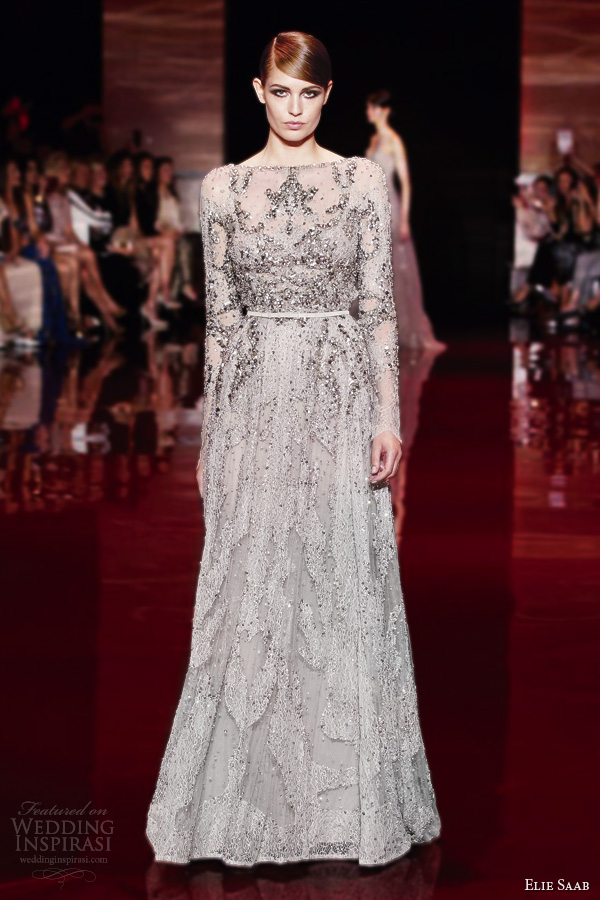 Long sleeve column gown with crystal accents.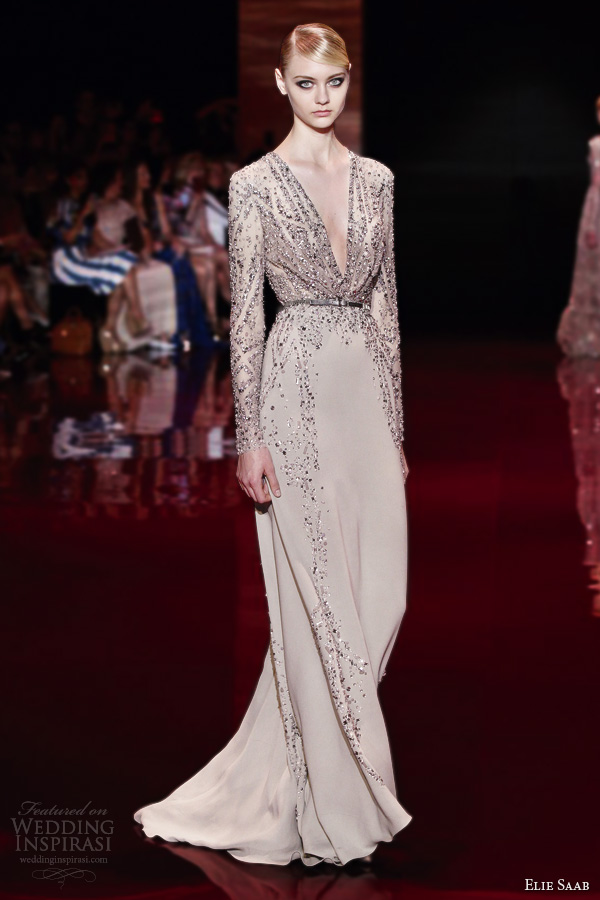 One-shoulder gown with long sleeve.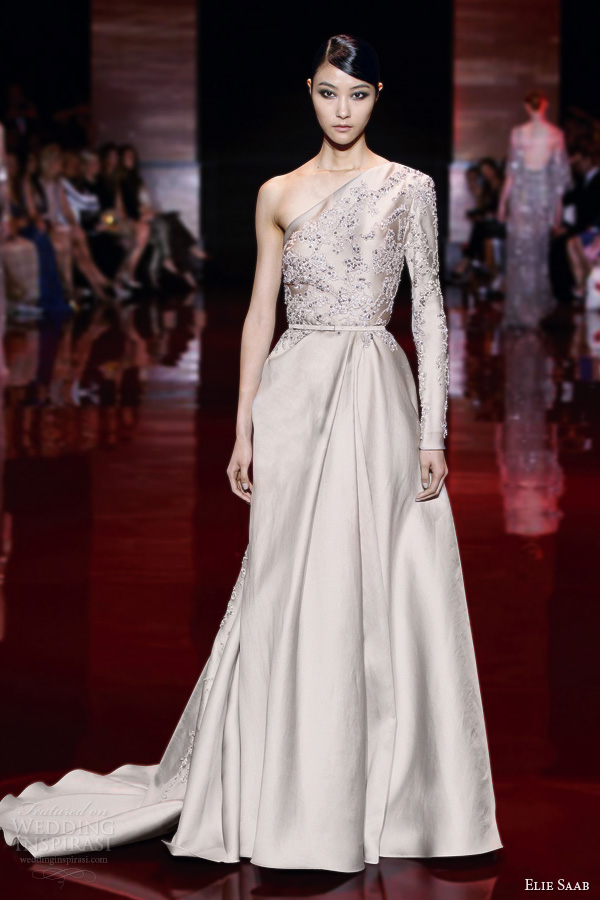 Sleeveless bateau neck gown.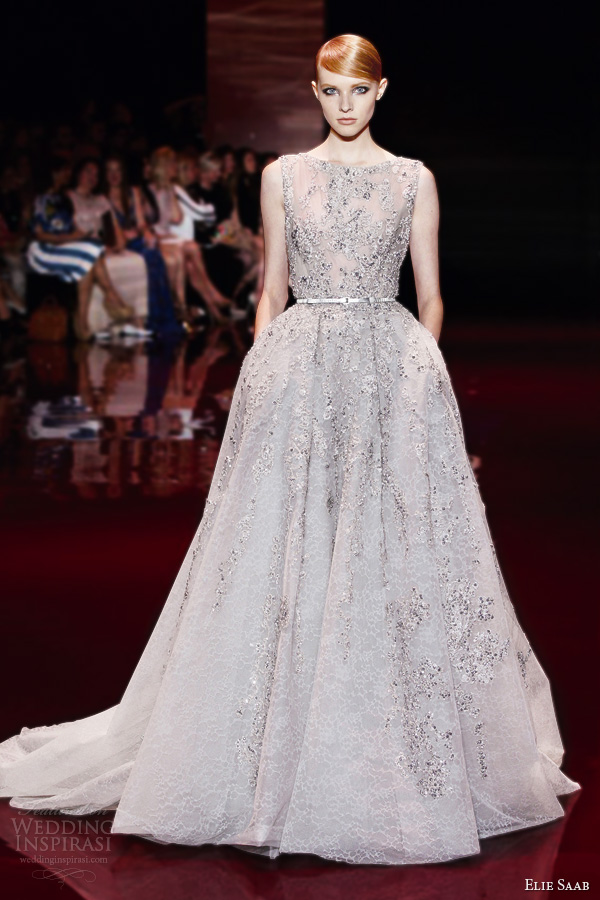 Sleeveless gown with embellished V-neck bodice.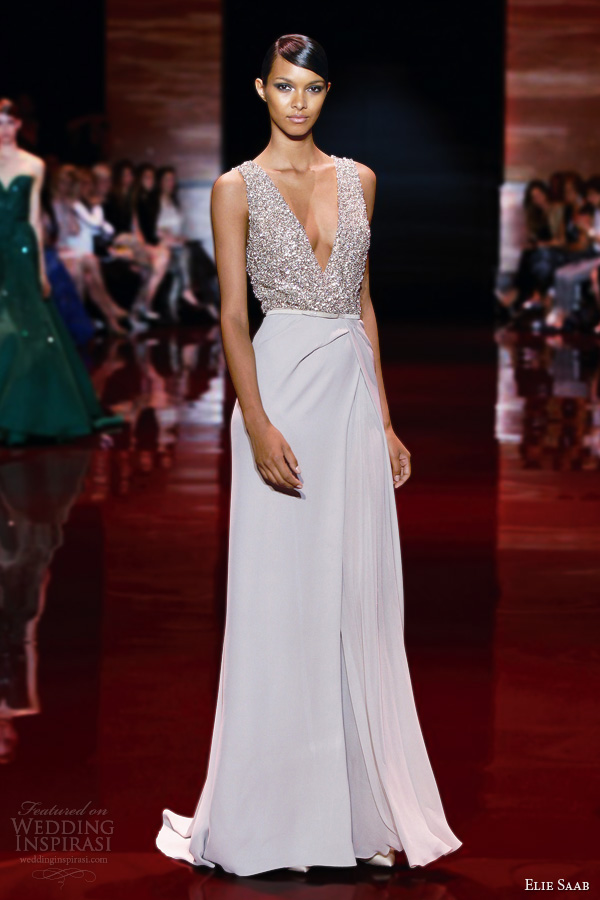 Strapless knee-length gown.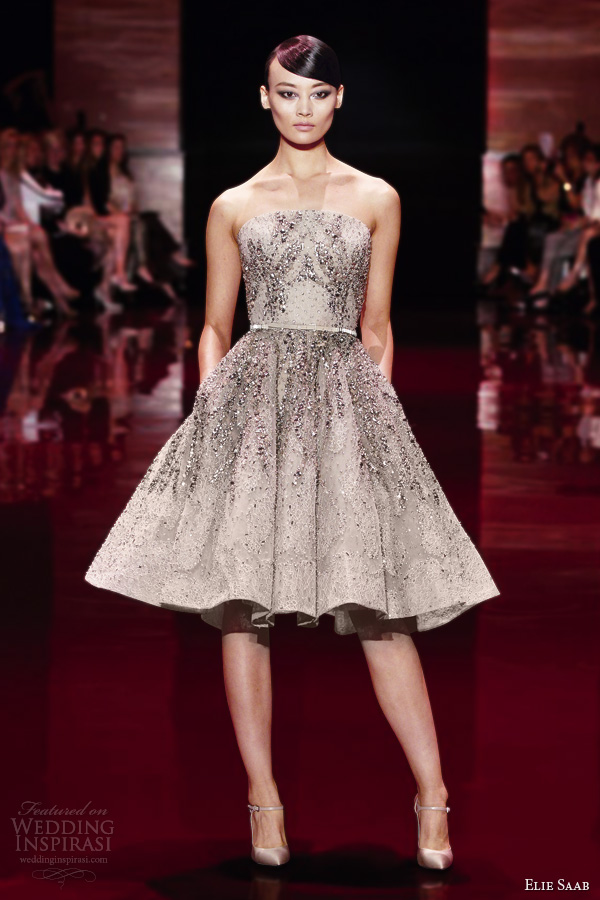 For prices, availability and other details, visit Elie Saab.