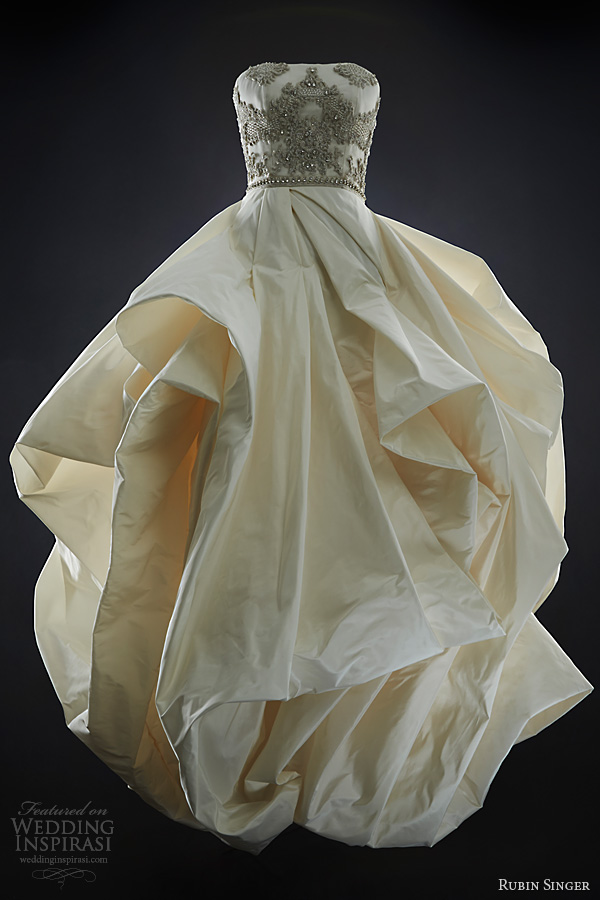 Totally loving the exquisite detailing and artful draping of these wedding dresses from the first full bridal collection by Rubin Singer. The 2014 collection features sexy, elegant wedding gowns imbued with Singer's signature edgy touch — striking silhouettes, texture play and sculptural construction. Above, Juliette strapless gown; below, Miranda strapless gown with heavily embellished bodice.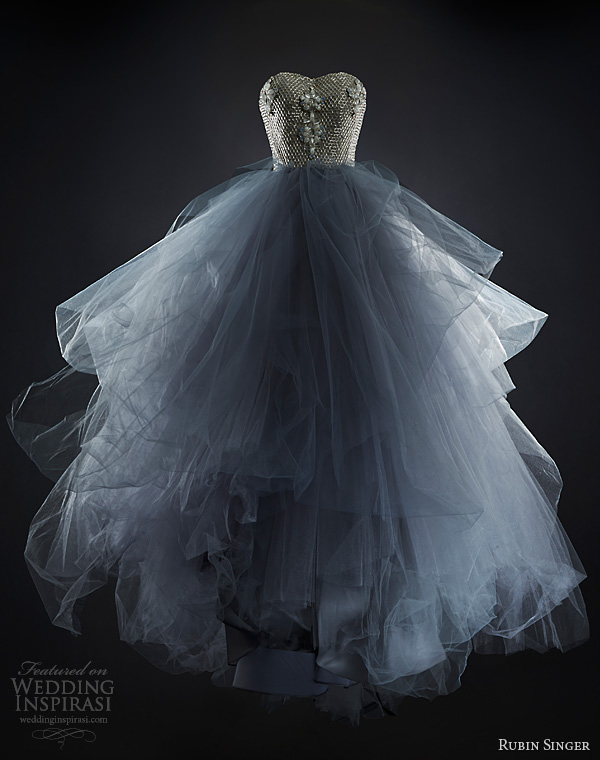 A closer look at the amazing detail on the bodice of Miranda.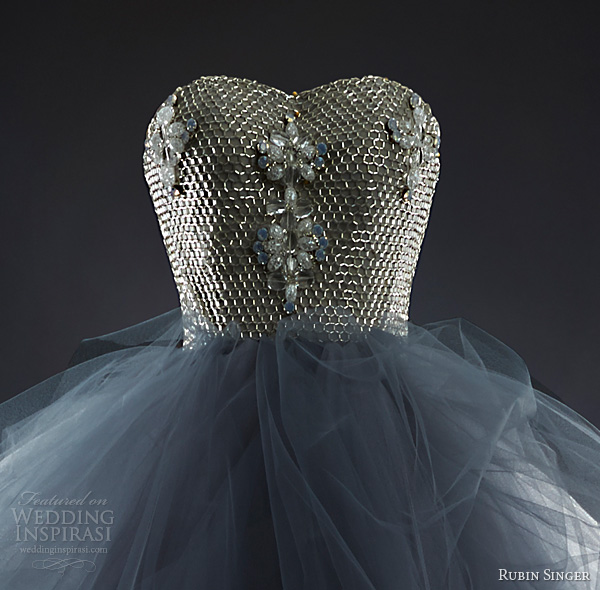 Lucinda strapless gown with embellished bodice.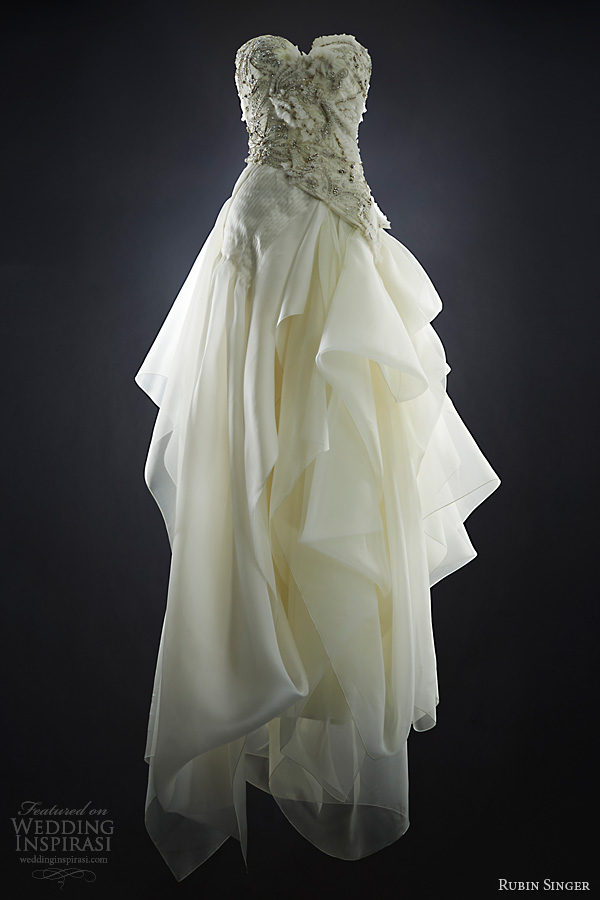 Naomi strapless contour-seamed gown with pleated accents on the bodice. We see a bit of Zac Posen in this one. Very dramatic!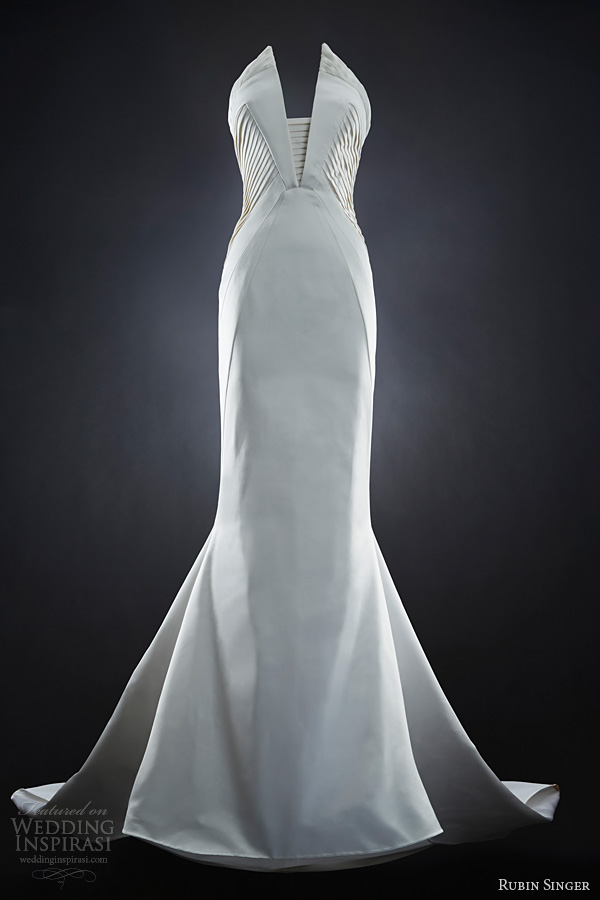 Back view of Naomi, showing the train.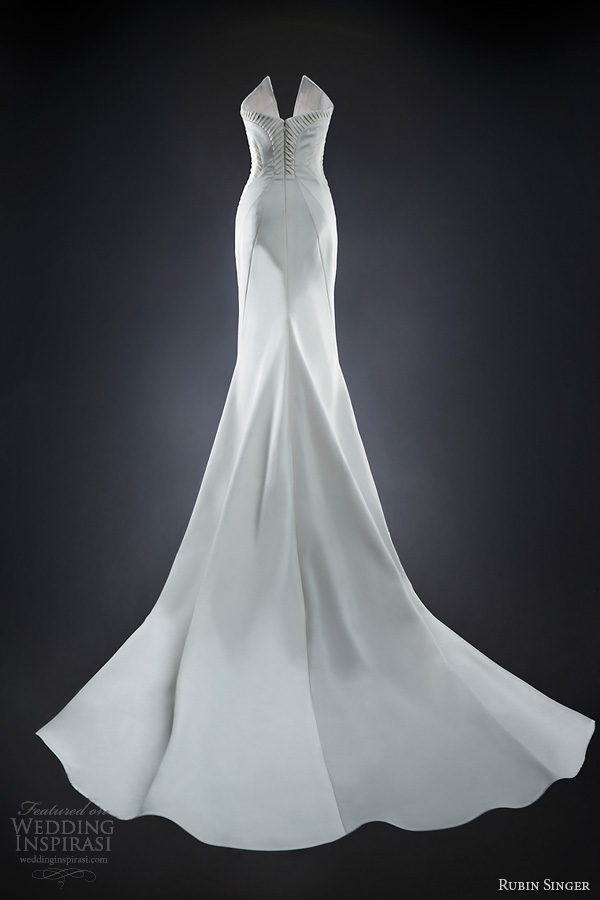 Olivia strapless gown with draped sweetheart bodice and skirt. Love this!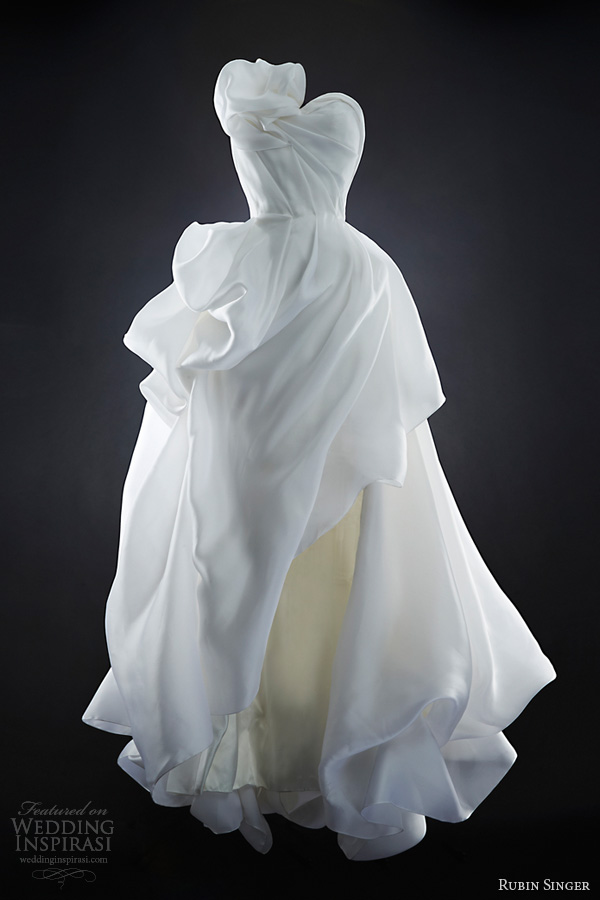 Back view of the gown.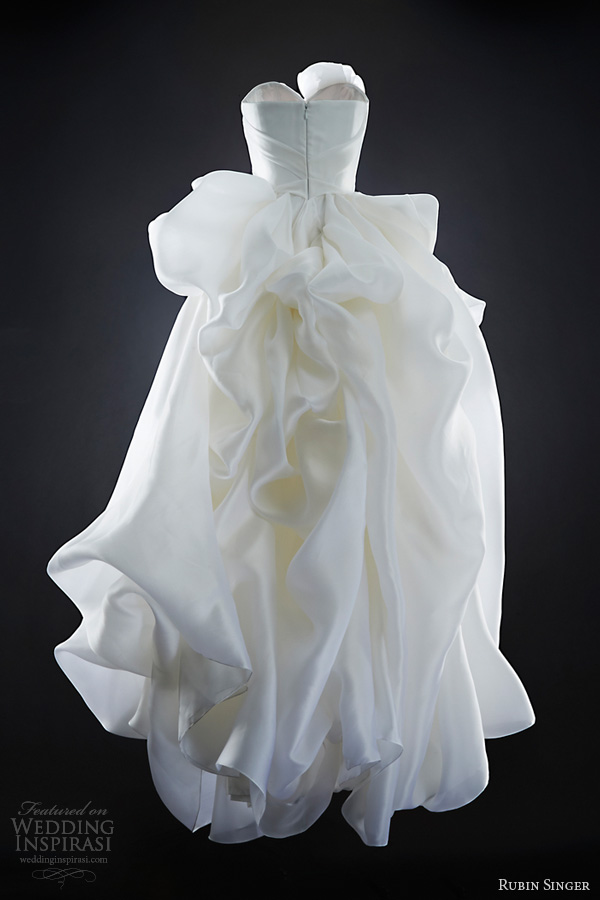 More beautiful Rubin Singer wedding gowns on the next page.