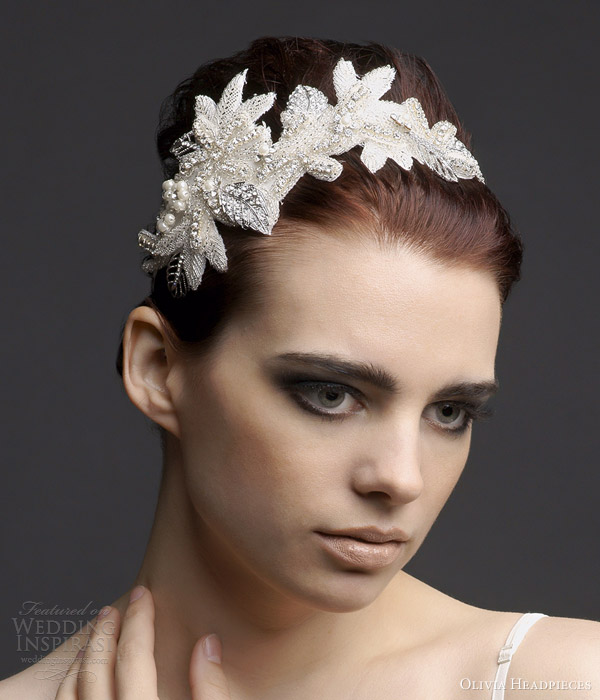 More beautiful statement pieces from Olivia Headpieces. Above, Aliz crystal beaded silver headdress mounted on a silver headband; below, Bridget headband/belt featuring hand beaded appliqué adorned with Swarovski crystals, fresh water pearls and a dazzling pearl brooch.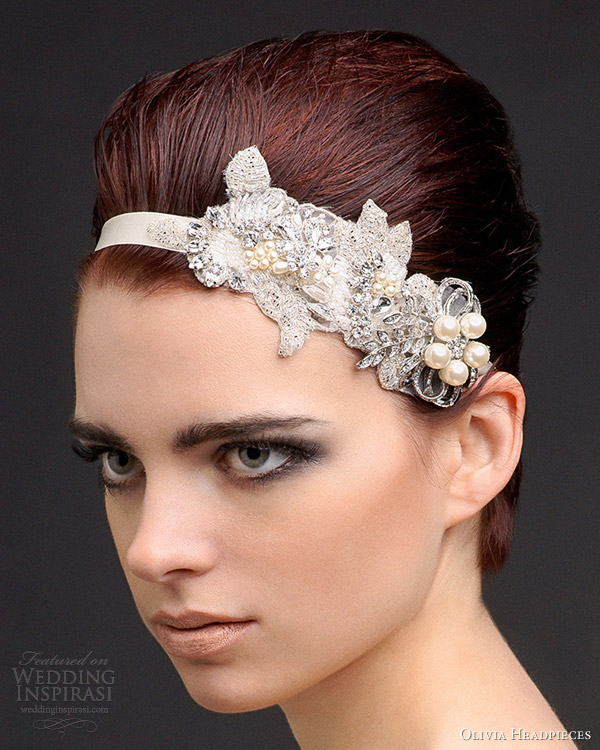 Abella comb featuring a posy of three camellia blossoms.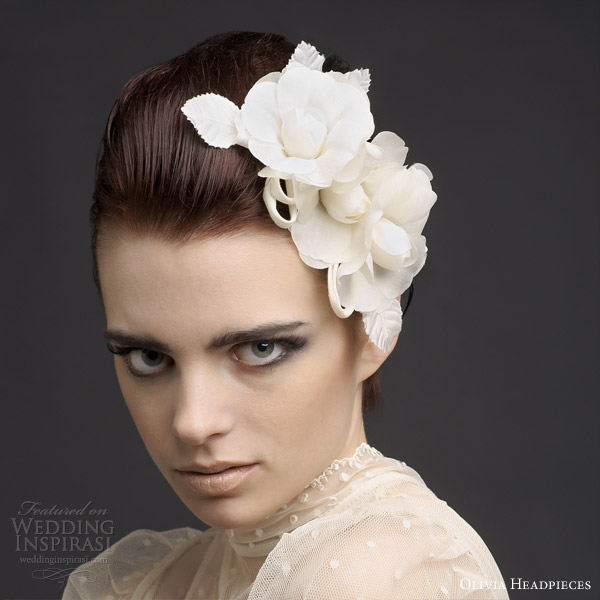 A bit of fun! Anette crystal beaded Chantilly lace panda ears headband.
Abbey silk camelia blossom mounted on a golden hair comb.
Abriana featuring a unique lace flower covered in soft silk organza.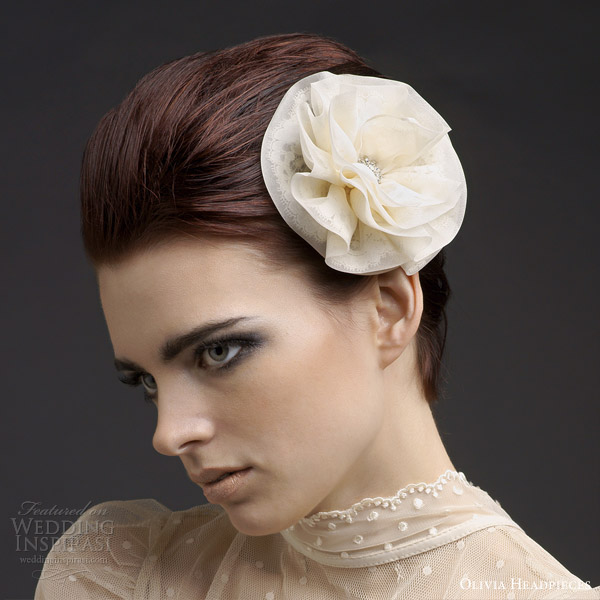 Adele, a Roaring '20s inspired headband/halo. Features a strand of clear crystals placed on a gunmetal setting attached to an antique crystal flowers comb.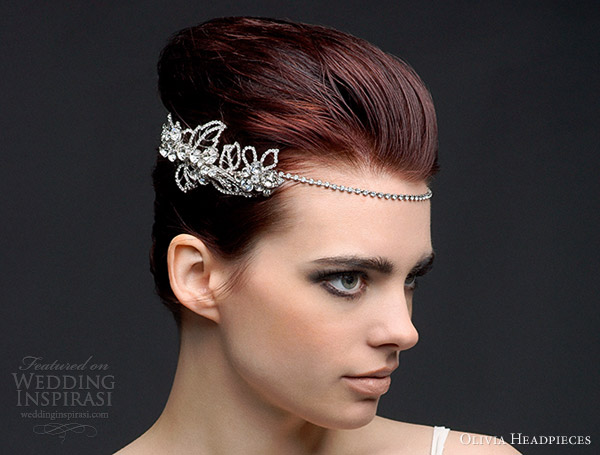 Alessa antique silver bridal hair comb with pearls and crystals brooches.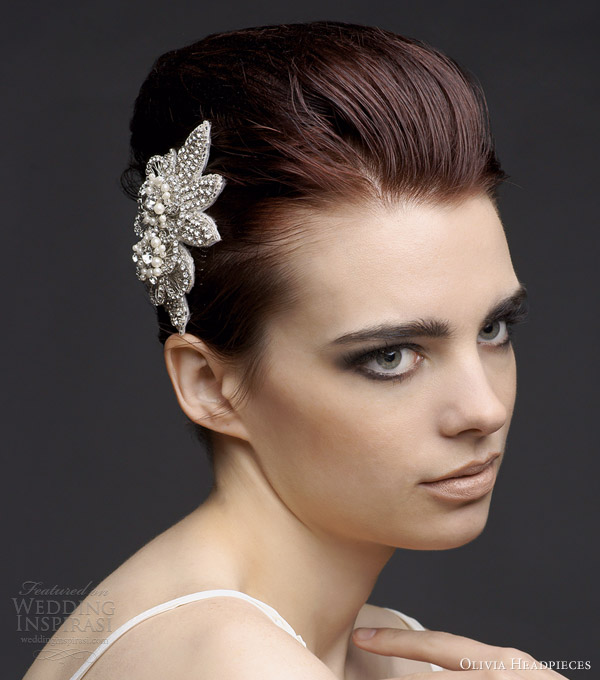 Alonza crystals and fresh water pearls beaded bridal headdress with russian netting attached to a metal comb.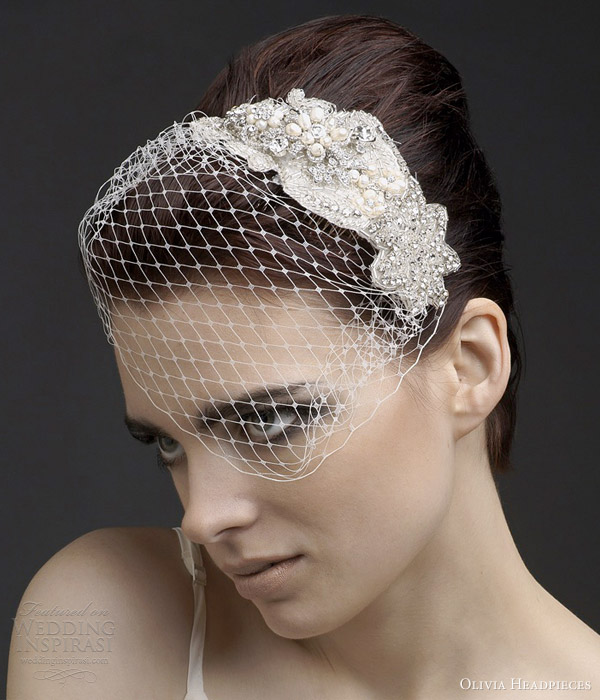 Antoinette  satin ribbon wrapped headband with handmade silver blossoms and clusters of sparkling crystals.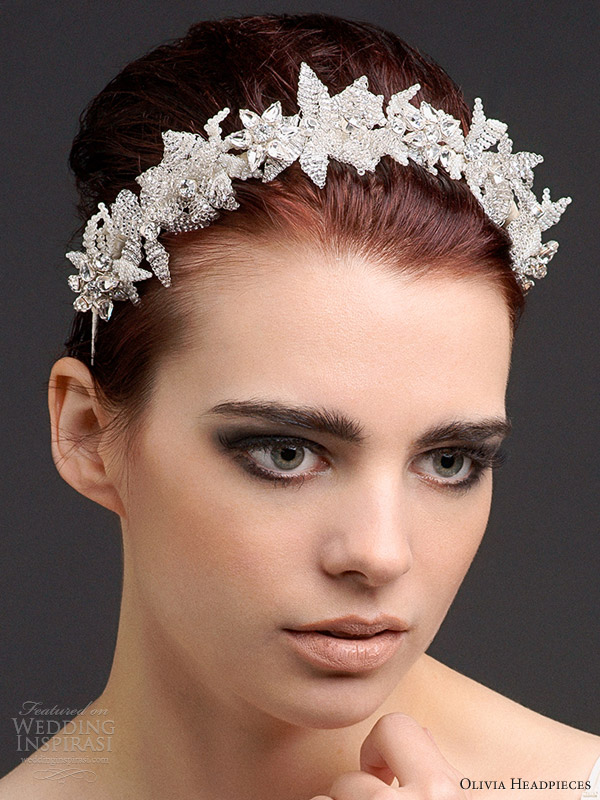 Top to bottom: Beckett crystal headwrap, Clare brooch with crystal drape, Gabrielle scalloped headband and Collette antique silver deco ornament attached to skinny faux suede ties with  tassels by delicate crystal strands.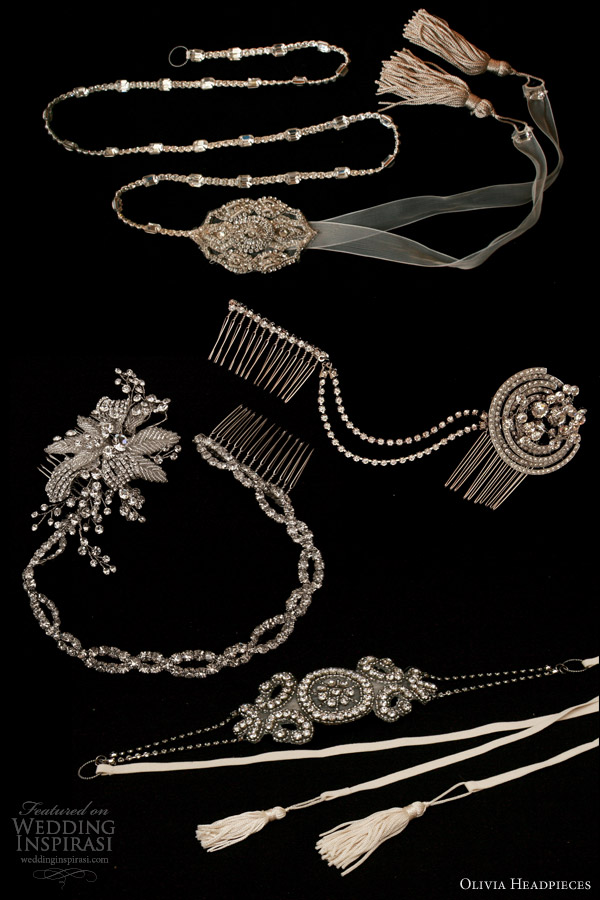 Olivia also sells bridal sashes and belts like this beautiful one called, Sierra, which features hundreds of crystals and pearls lavishly hand beaded on a lace appliqué attached to a silk organza belt and silk satin ribbon.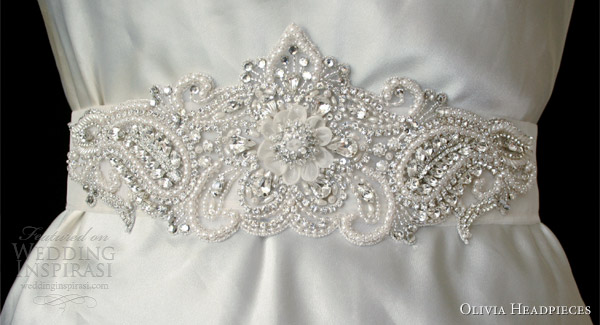 All photos courtesy of Olivia Headpieces. For prices, availability and other details, visit Olivia Headpieces.