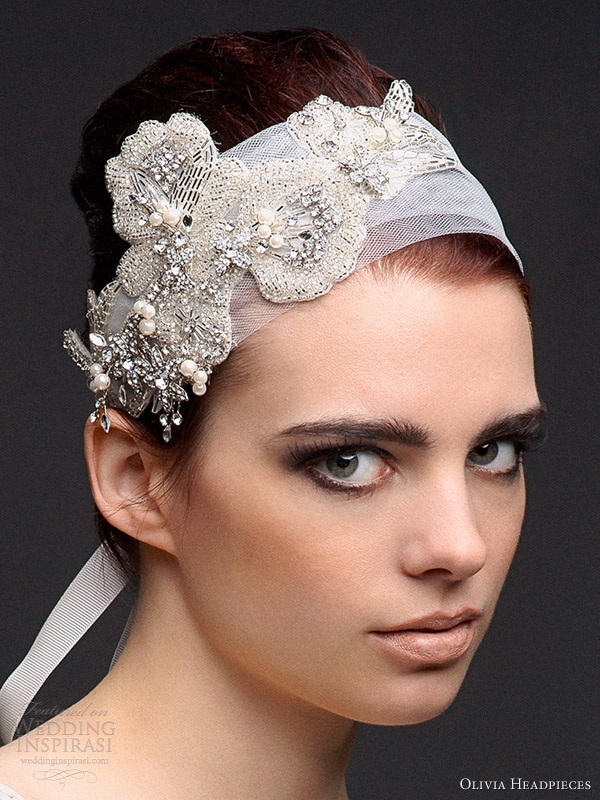 Stunning bridal hair accessories from Olivia Headpieces 2013 collection — the perfect finishing touch to bring the glam factor of your wedding gown up a notch or simply add a bit of vintage glitz to your whole look. Above, Kate headband featuring crystal beaded appliqué embellished with dazzling pearl brooches on a soft tulle netting  finished with ribbon ties (can also be worn as a belt). Below, Adabelle satin ribbon wrapped headband with silk and velvet sculptural blossoms crafted into a Russian netting (available without the veil or mounted on a comb).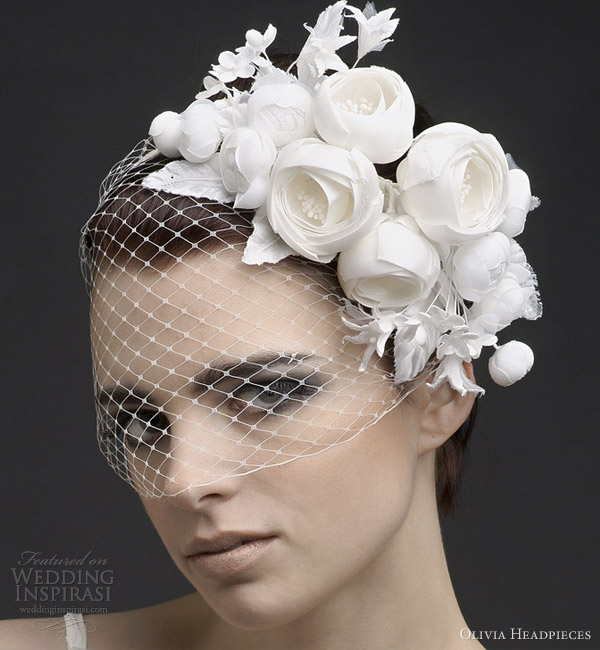 "Founded on 2011 in Vancouver, Canada by designer Sandra Morales, Olivia is named after her grandmother, a renowned dressmaker. In the spirit of its namesake, Olivia has a sharp focus on detail and craftsmanship; each headpiece is handmade in Canada from carefully selected materials from around the world. " Below, Adora golden hair comb with fresh water pearls, dyed peacock feathers and Russian netting.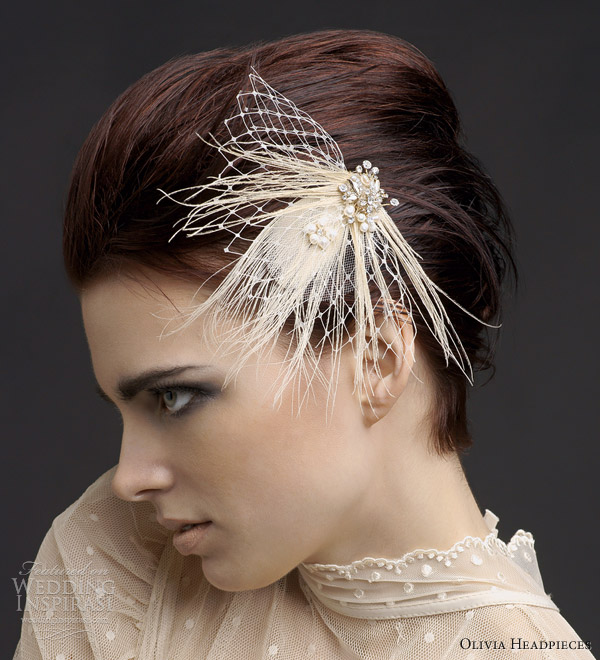 Adria beaded floral applique encrusted with fresh water pearls brooches on a thin satin ribbon wrapped headband.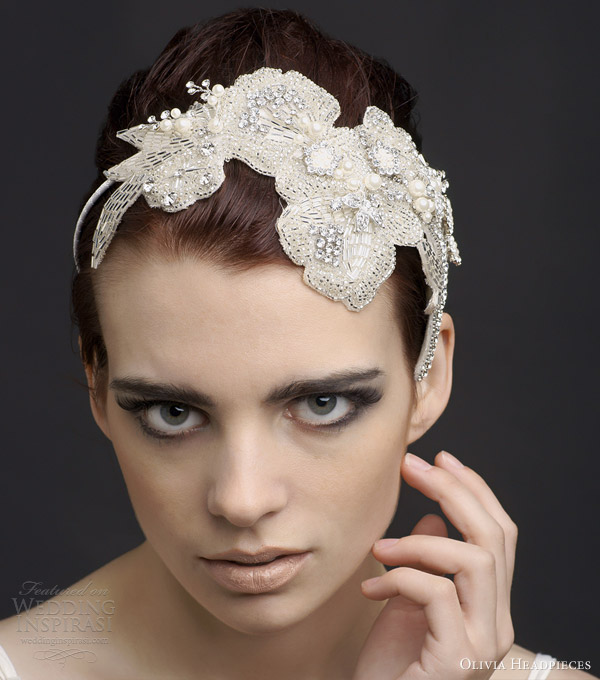 Agatha 1920s vintage Hollywood inspired bridal halo/headband. This pretty headpiece features a strand or Swarovski crystals attached to shimmering fresh water pearls brooch with crystal strings. Delicate yet high on impact!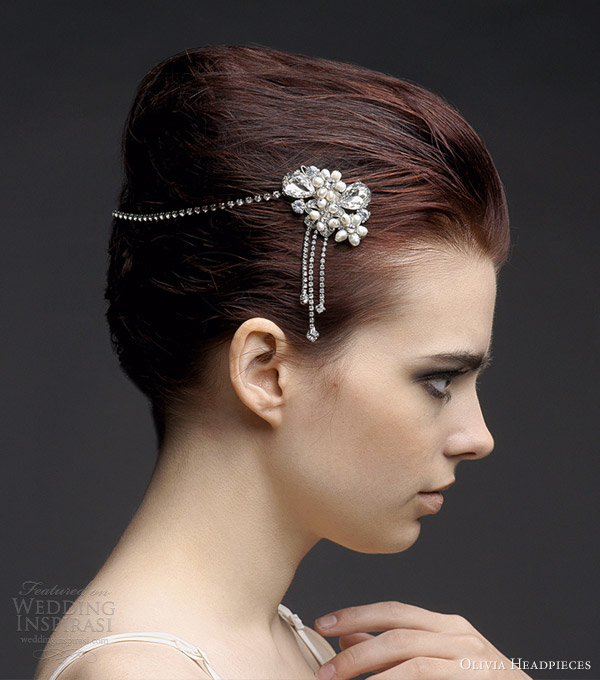 More gorgeous bridal accessories by Oliva Headpieces on the next page.