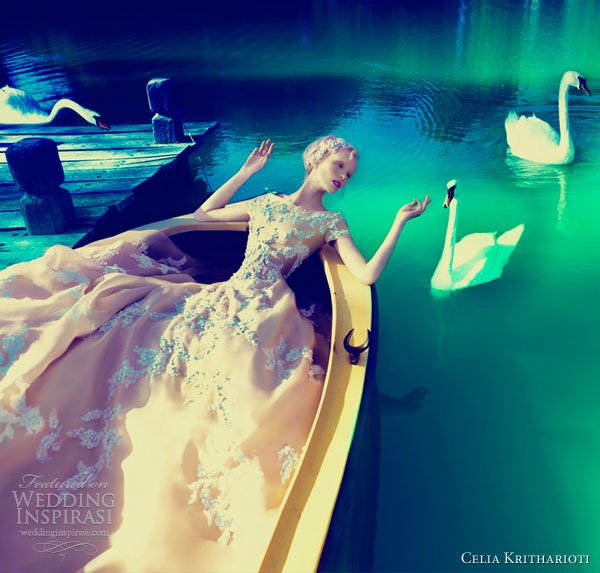 Today's beautiful wedding dresses are from Celia Kritharioti Fall/Winter 2012-2013 bridal collection. Established in 1906, Celia Kritharioti Haute Couture is the oldest Greek fashion house, featuring unique creations that combine femininity and elegance with finesse. On this page, Monet-inspired campaign photos by Kostas Avgoulis. Above and below, color wedding dress with short sleeves.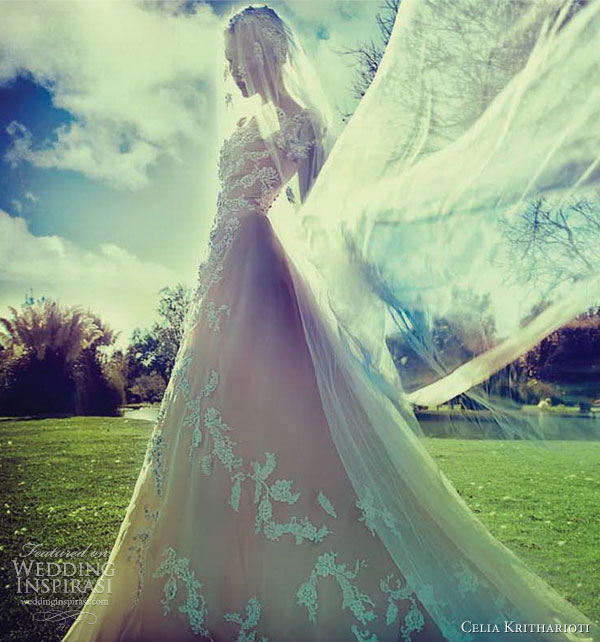 Silk lace gown with stunning cowl back.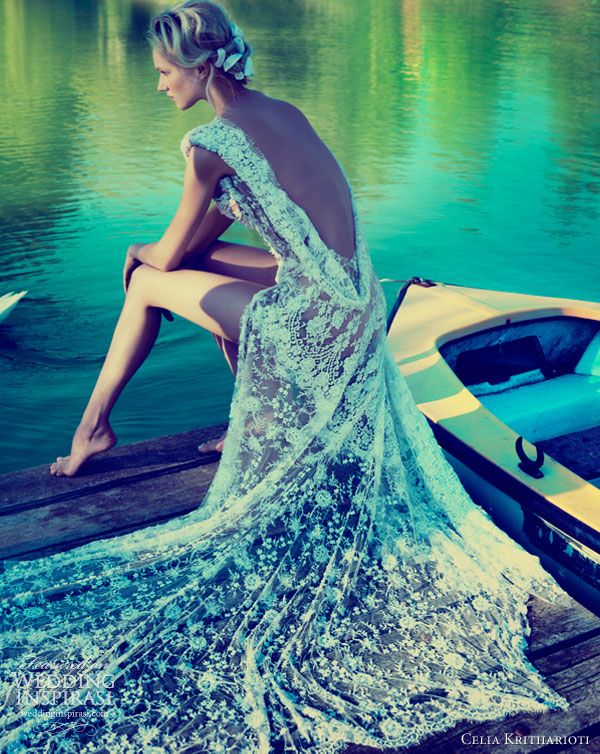 Sleeveless V-neck tiered gown.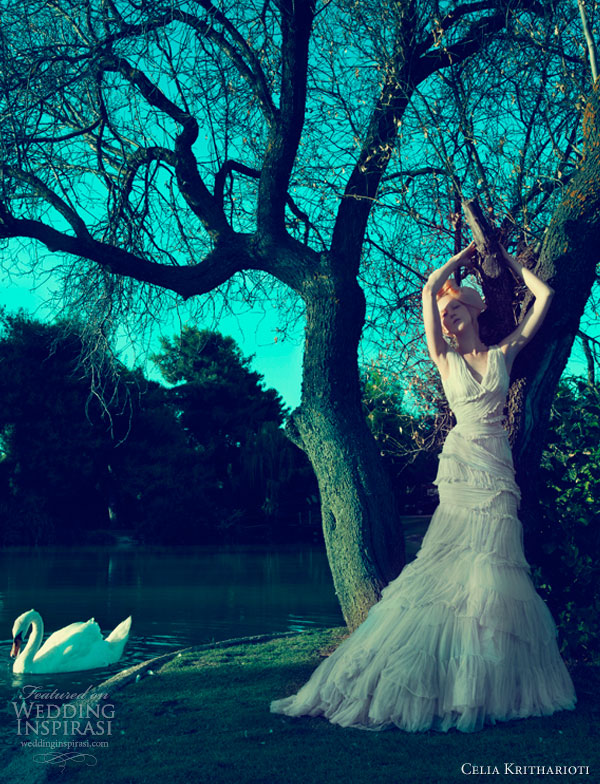 Gown with lace bodice featuring long bell sleeves.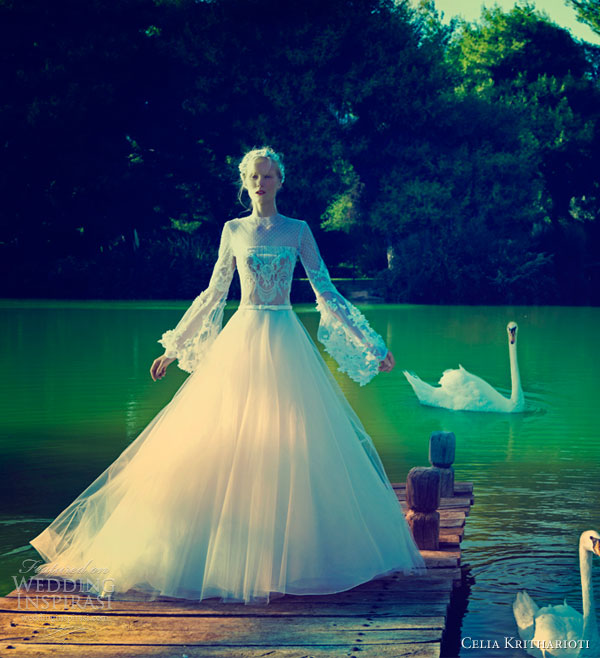 More gorgeous Celia Kritharioti bridal gowns on the next page.