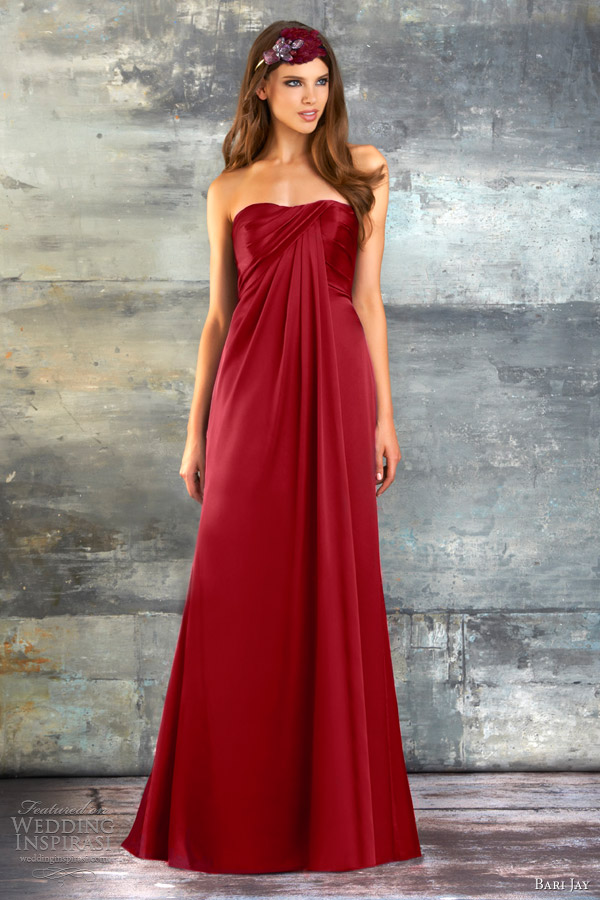 More highlights from Bari Jay Spring 2013 bridesmaids dress collection. Above, style 678 strapless charmeuse gown with slight sweetheart bust featuring pleats that turn into draping on the skirt. Below, style 670 chiffon one shoulder gown with draped sleeve, draping across bodice with set in waistband and Grecian side drape on skirt.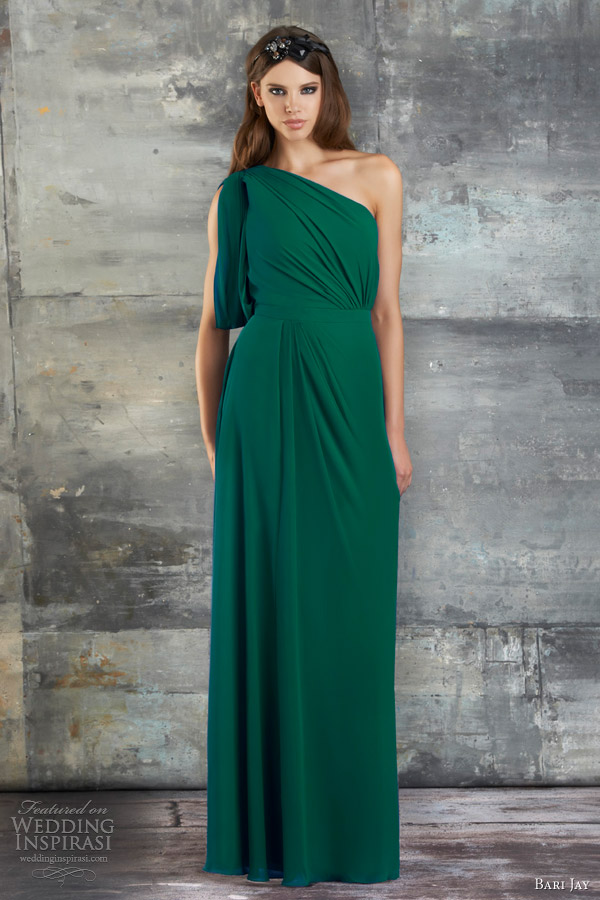 Style 665  strapless gown with crisscross shirred chiffon bust with Charmeuse trimming and chiffon skirt with shirring in center front.
Style 673 charmeuse one shoulder gown featuring twisted strap with pleated bust and shirred waist with a Grecian drape.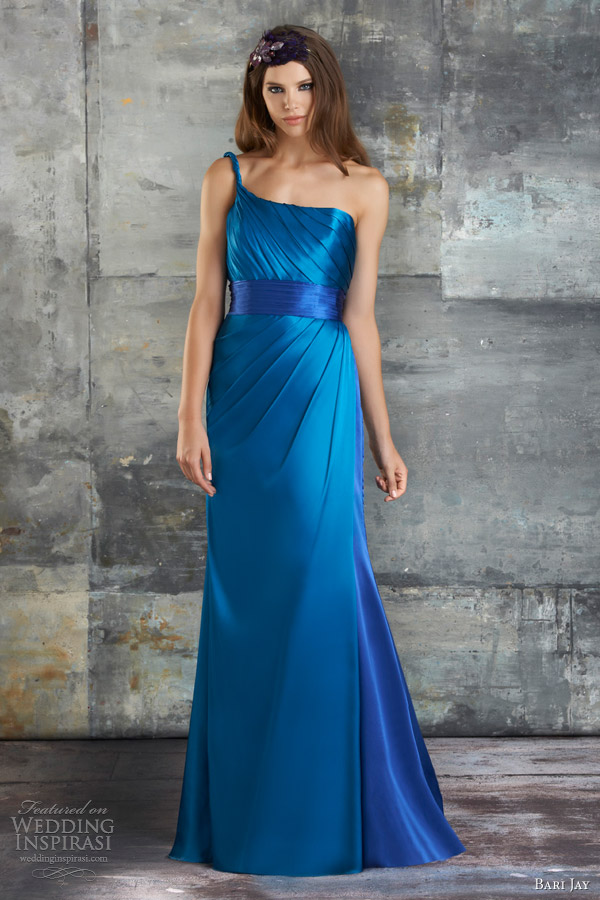 Style 657 strapless charmeuse gown with shirring above waistband and side pleats.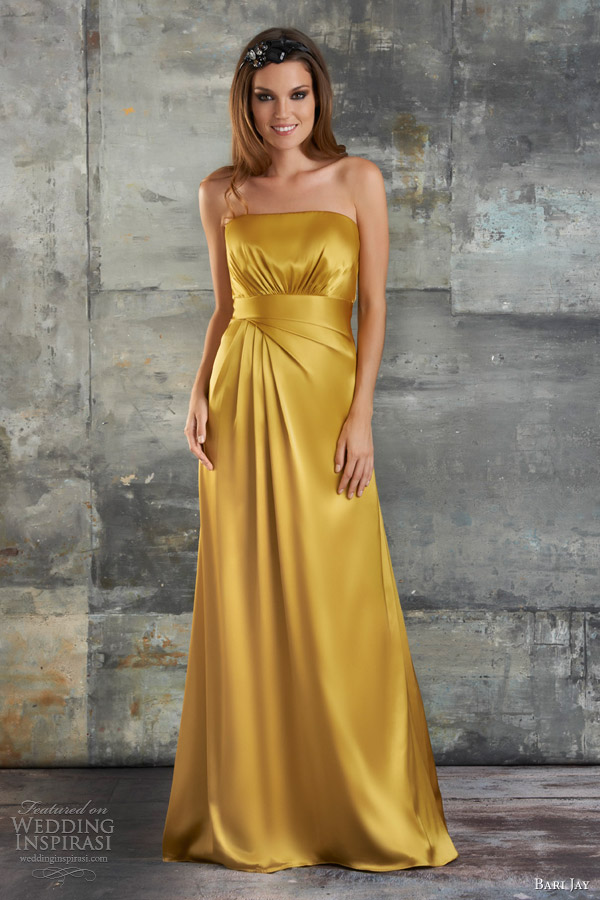 Style 662 strapless shirred chiffon bust with Charmeuse waist band featuring shirring on the skirt with high and low hem.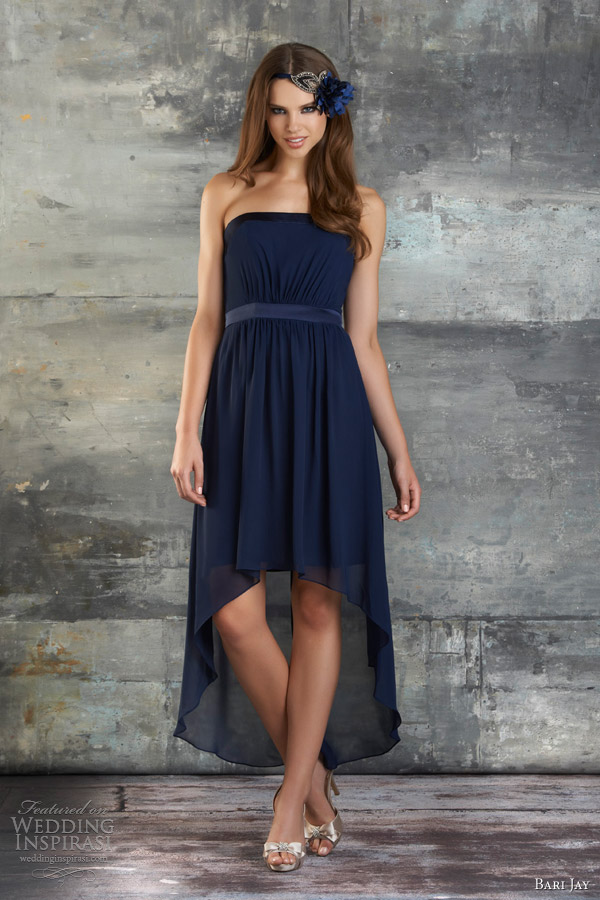 For details, availability and prices, visit Bari Jay.