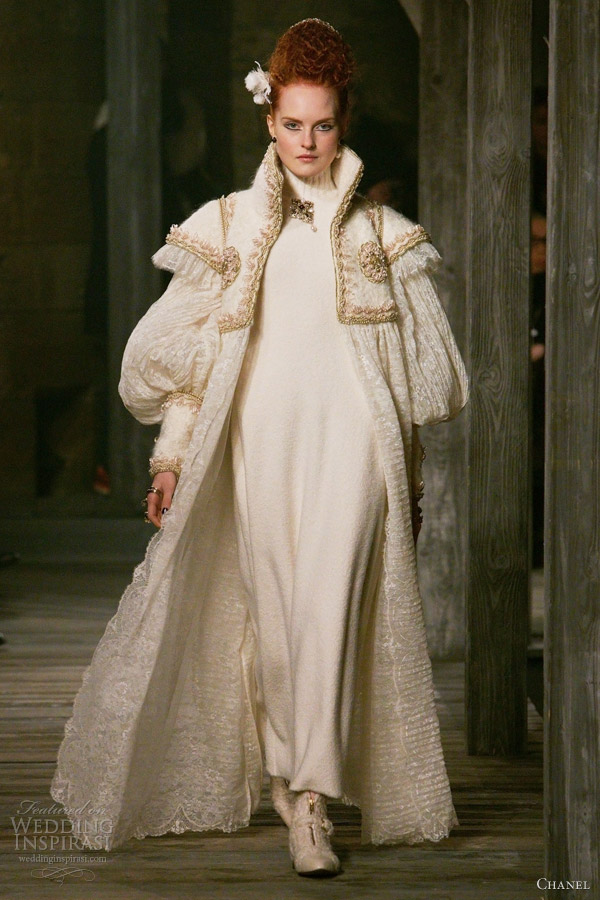 The "queen of fashion meets the Queen of Scotland" at Chanel Pre-Fall 2013 collection presented at Linlithgow Palace in Scotland. The collection, seemingly tailored for olden day royalty, is full of Scottish leanings — tartans and argyles abound — with luxurious Chanel detailing. Above and below, thick wool gowns and full length lace coat.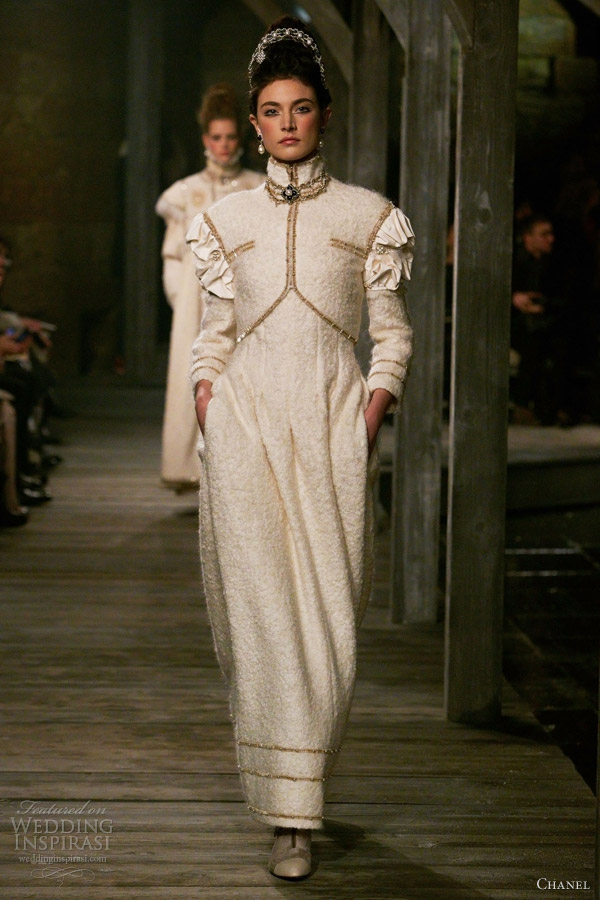 Tiered lace dress with collared knit jacket.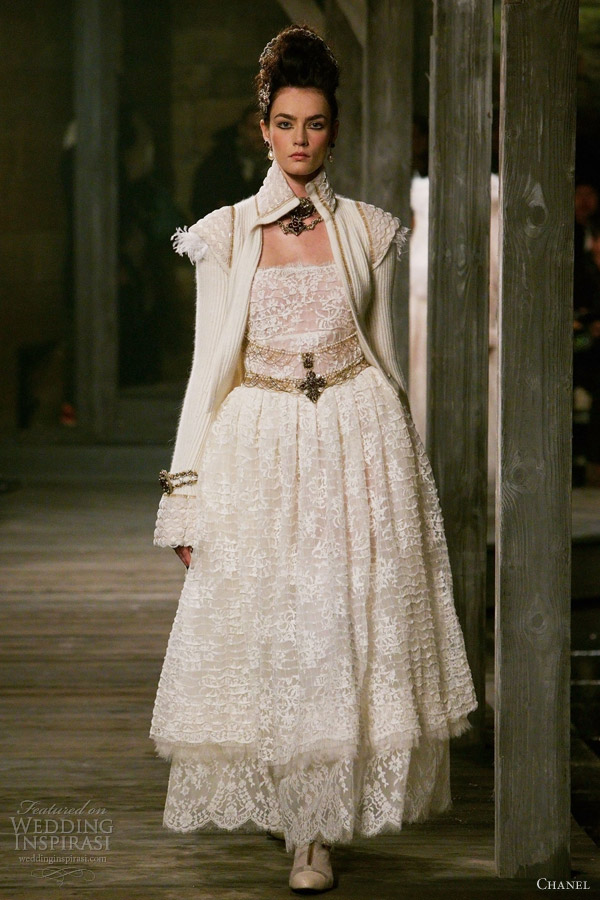 Long sleeve knit gown with tiered capelet.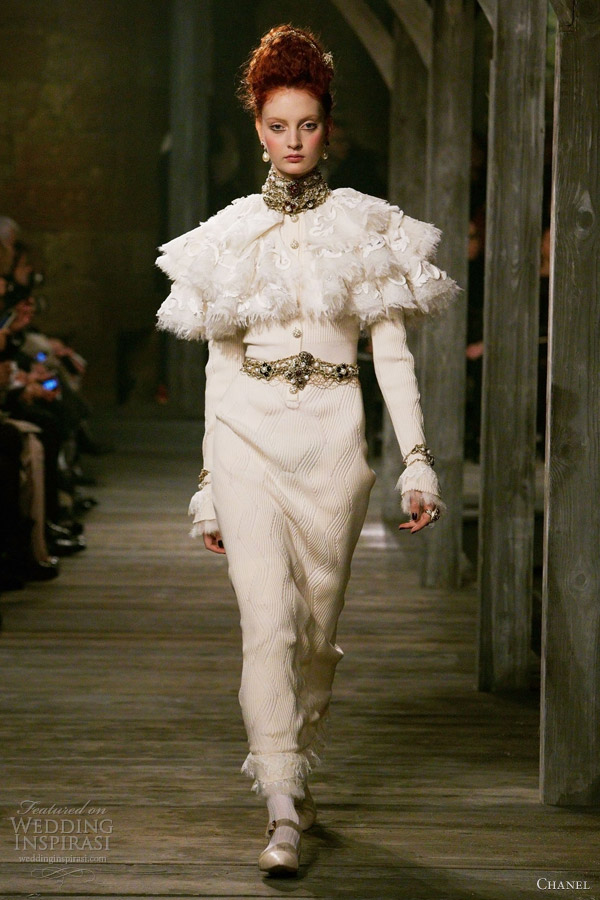 More gorgeous Chanel gowns on the next page.