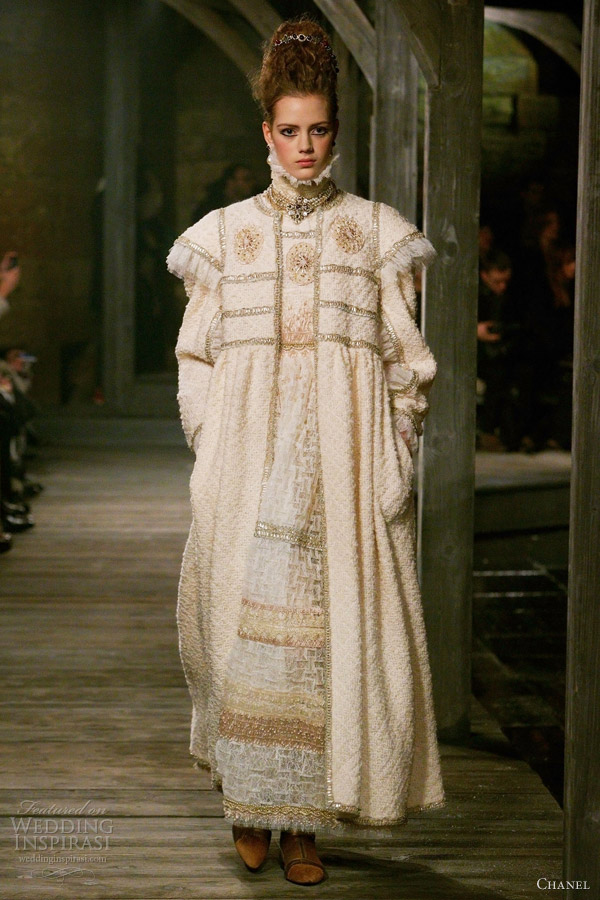 More looks from Chanel Pre-Fall 2013 collection. Above and below, full length coats. These look so comfortably warm for a winter's day.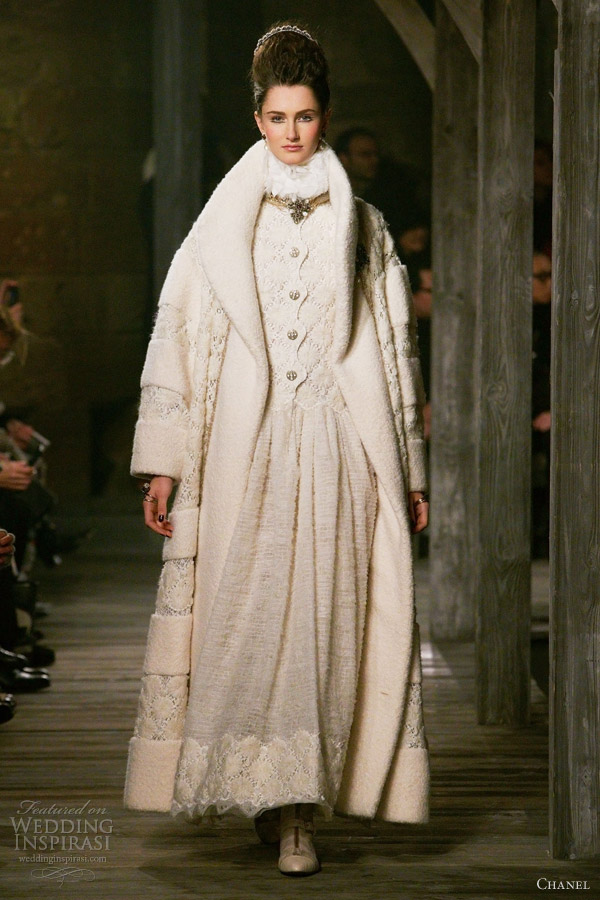 Dress with tiered skirt.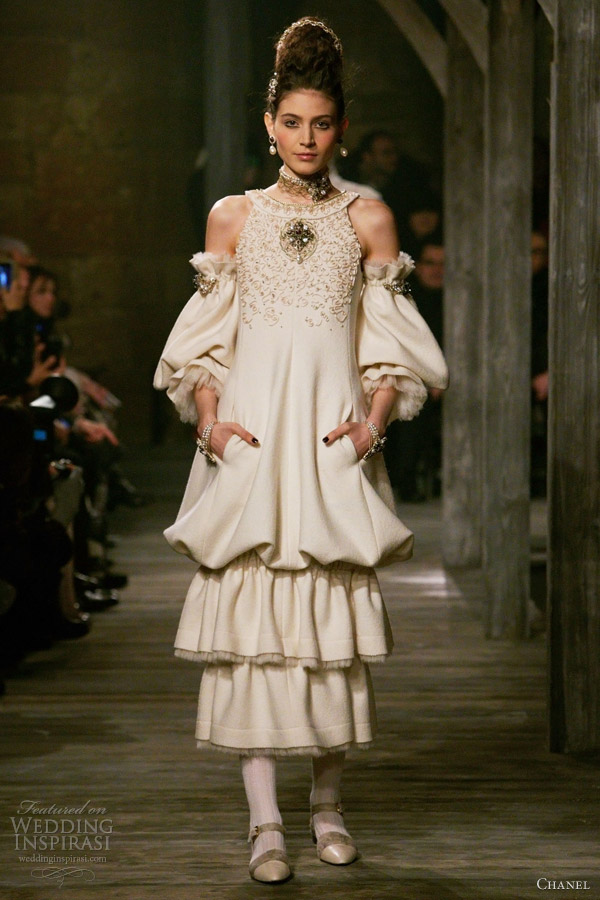 Long sleeve dress with high neck and cinched skirt.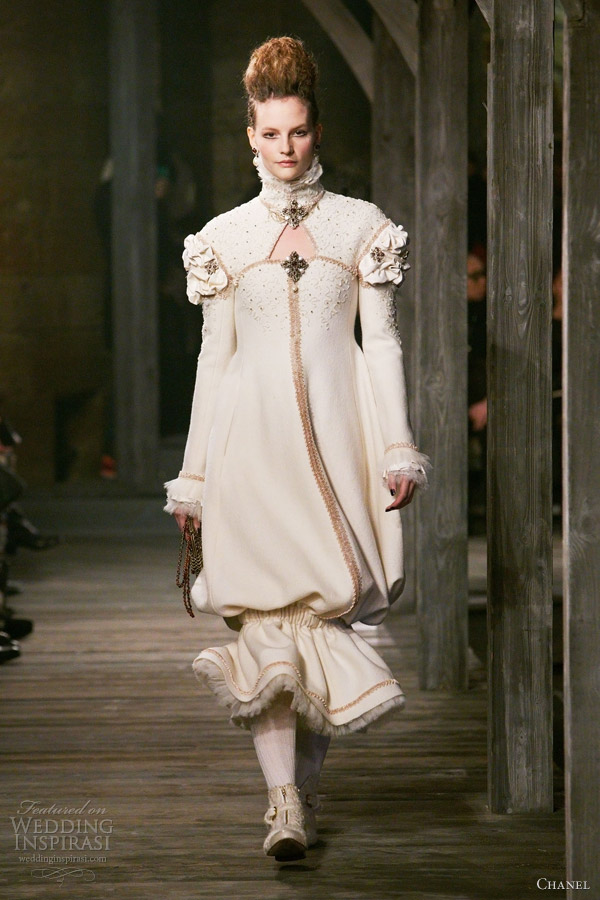 Long sleeve, high neck gown with feather accents.
Feather and lace dress.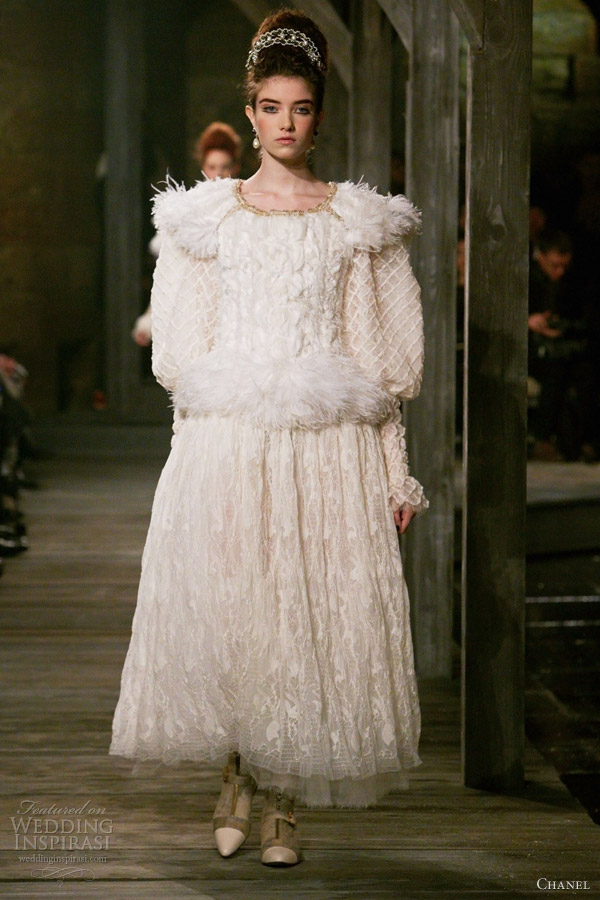 For details, availability and prices, visit Chanel.