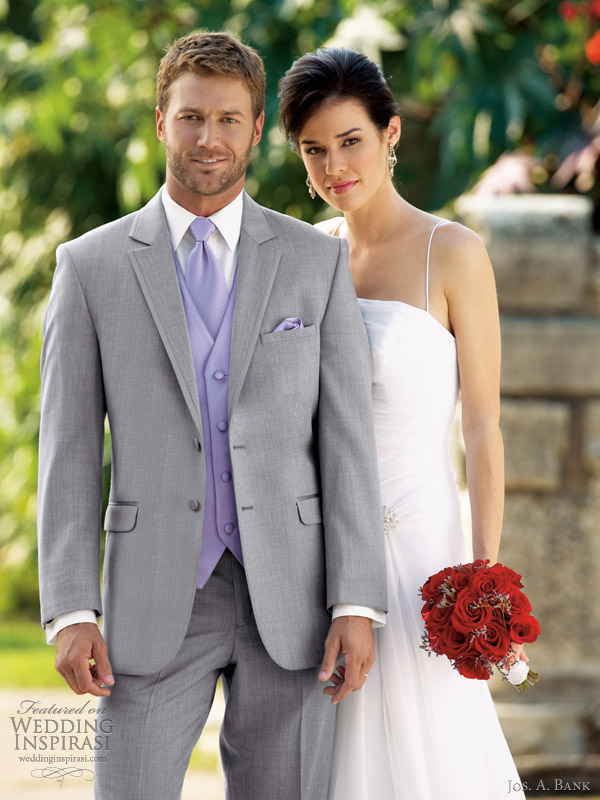 We are very pleased to welcome our new sponsor, Jos. A. Bank, the expert in men's apparel, with over a hundred years of experience in quality menswear manufacturing and retail.
Jos. A. Bank has recently launched an innovative new tuxedo rental website that allows both brides and grooms to manage the tuxedo rental process from start to finish, all from the comfort of home. Couples can browse styles (which include traditional and modern tuxedo styles, more than 385 tie styles and 175 fullback vests), register their event, and monitor the status of orders — the system generates email reminders and updates to the relevant parties — with the click of a button.
On this page, we highlight some of our favorite tuxedo styles available from the website. Above, Grey Savoy style 332, with dapper satin trimmed lapels; and below, crisp, ivory tuxedo, Troy style 602.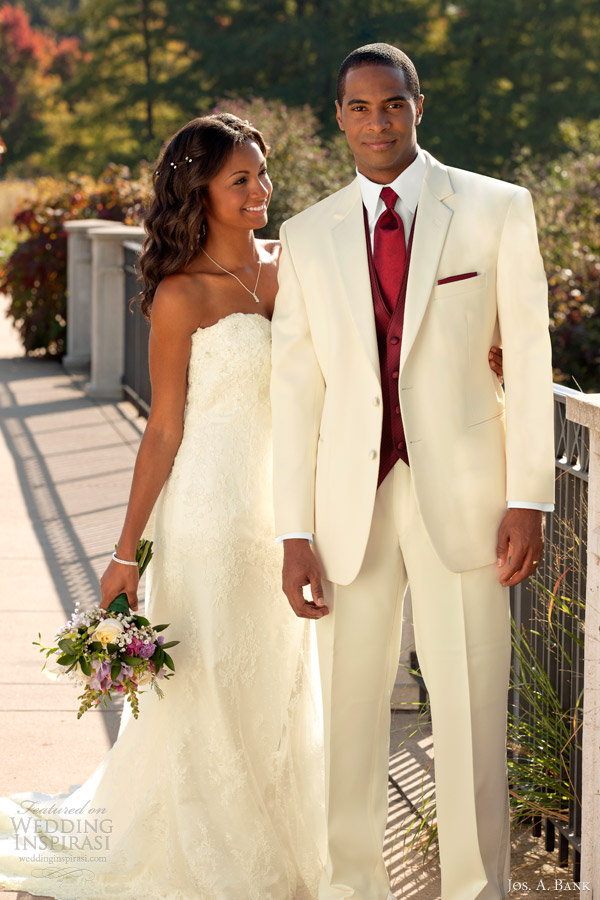 The Alfresco style 202 is a cool and casual tux ideal for Destination and outdoor weddings.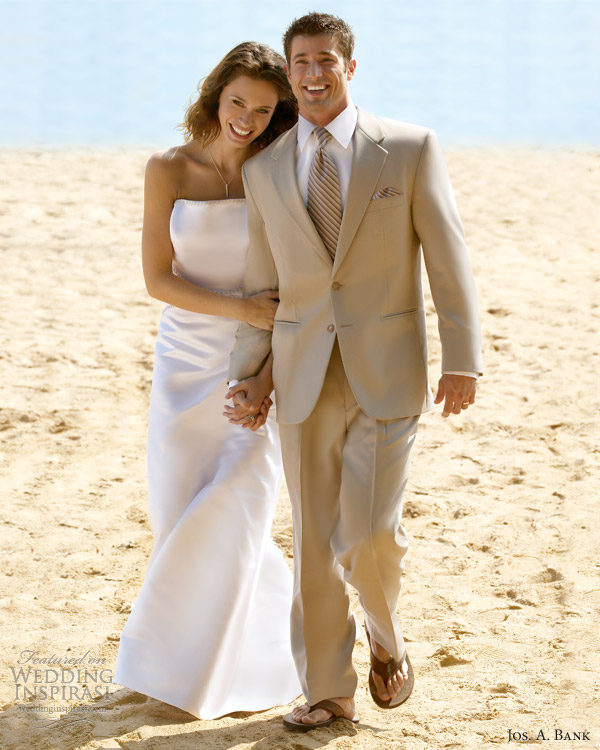 For gentlemen who prefer a more fitted styling, consider the Genesis 901 slim fit tuxedo.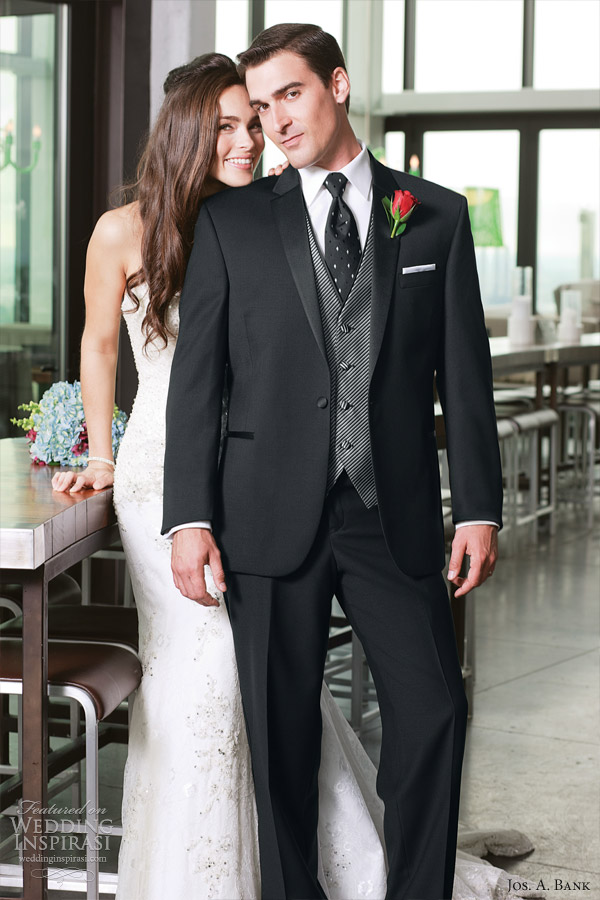 Republic style 812 with satin notched lapel. Wear this with a bow tie for an always tasteful, classic look.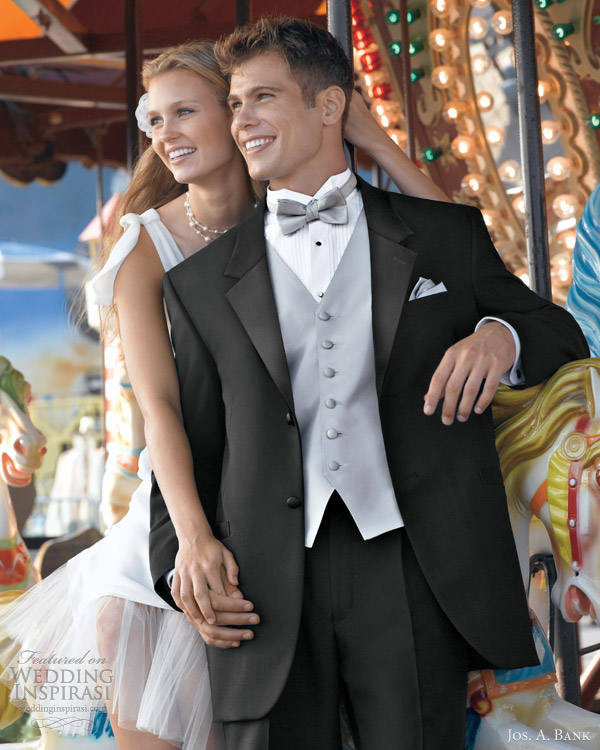 More Jos. A. Bank tuxedo styles on the next page.