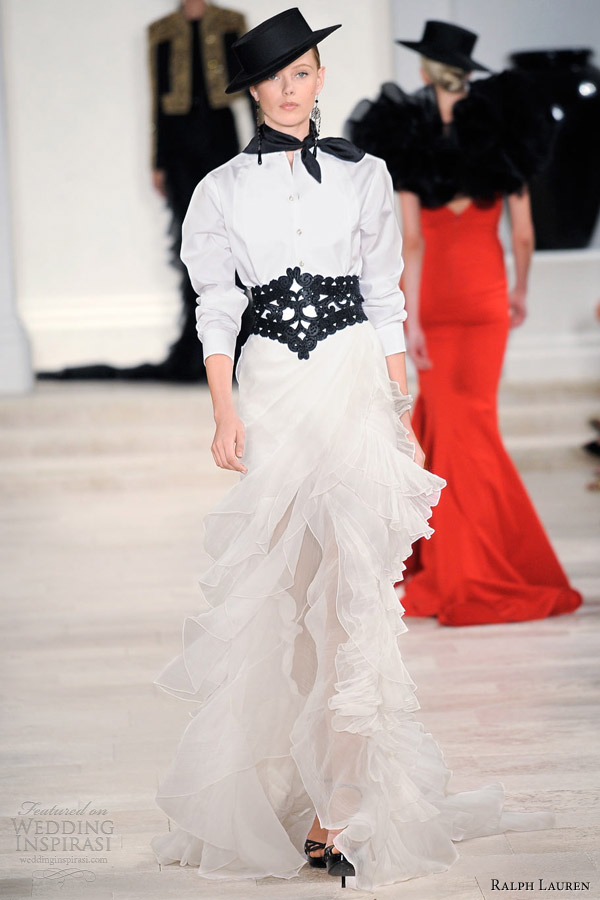 Ralph Lauren Spring/Summer 2013 ready-to-wear collection may come with a marked bohemian vibe but we love the exercise in classic sophistication with just the right touch of flamenco flair crystallized in these outfits — above, long sleeve cotton broadcloth shirt paired with layered organza evening skirt. Below, white cotton broadcloth shirt with black embroidered tulle skirt.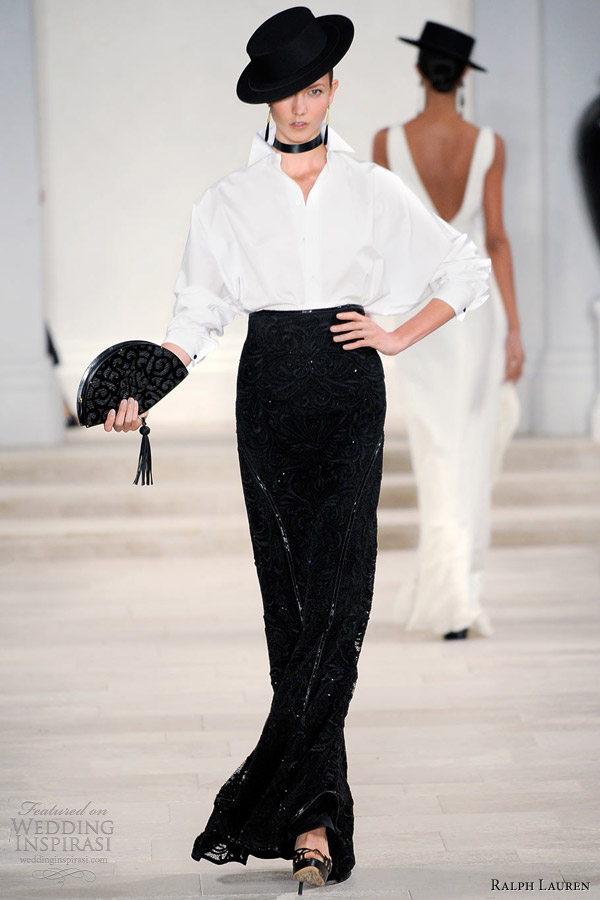 Sleeveless V-neck ivory sablé evening dress with scarlet flower accent.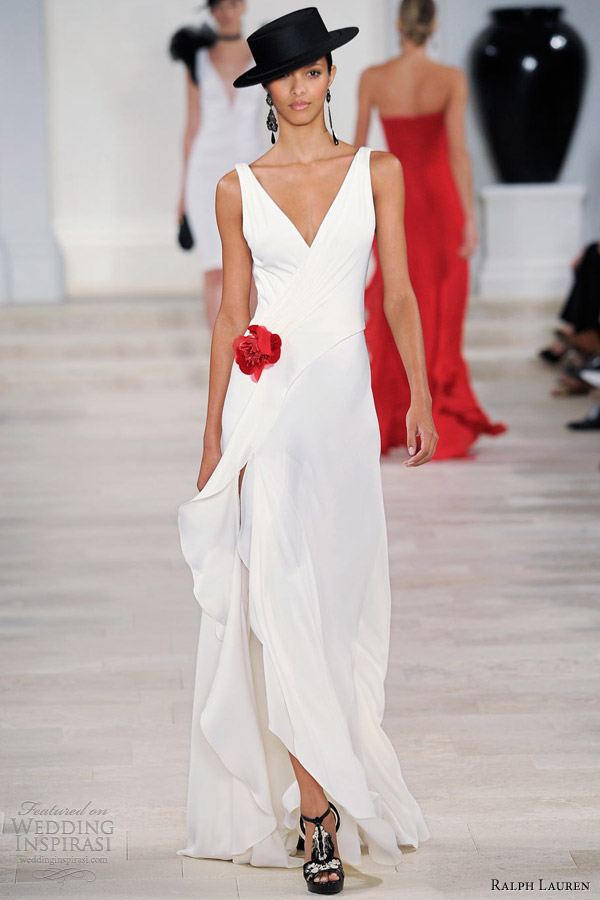 Scarlet silk georgette embroidered strapless evening dress.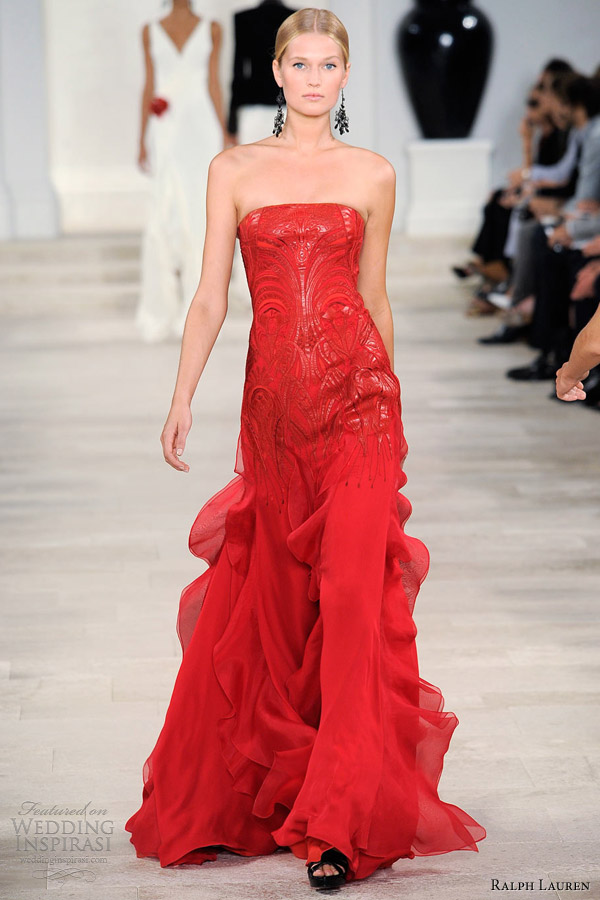 More gorgeous Ralph Lauren gowns on the next page.