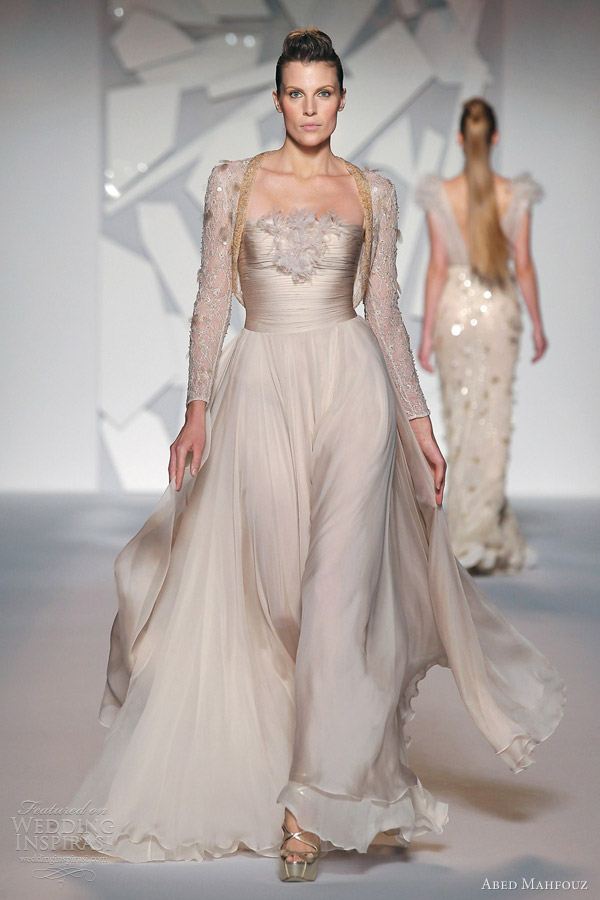 Above, strapless champagne gown with pleated bodice and long sleeve shrug; below, oatmeal sheath gown with gathered straps. Love this gown!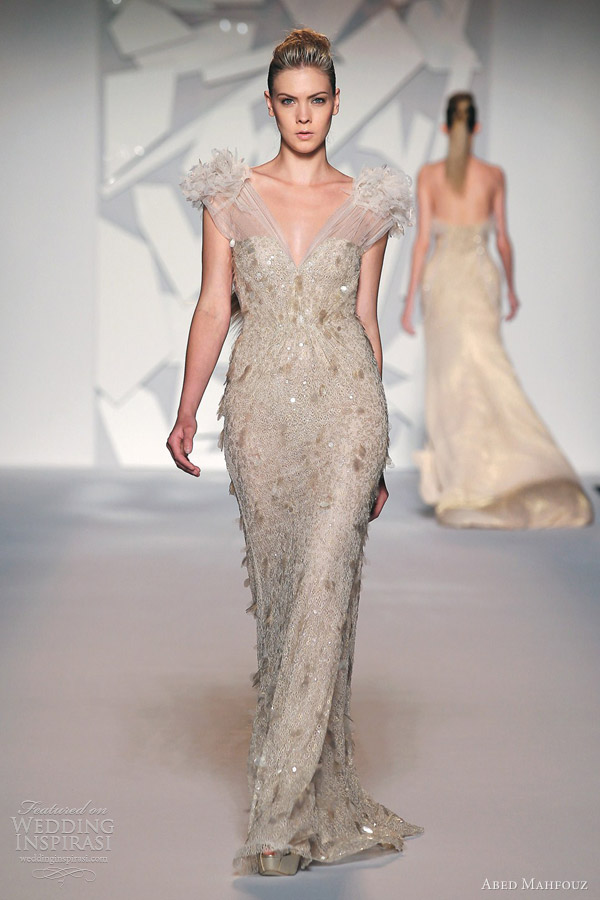 Ethereal cape + strapless gown. How long before capes explode in the bridal fashion world?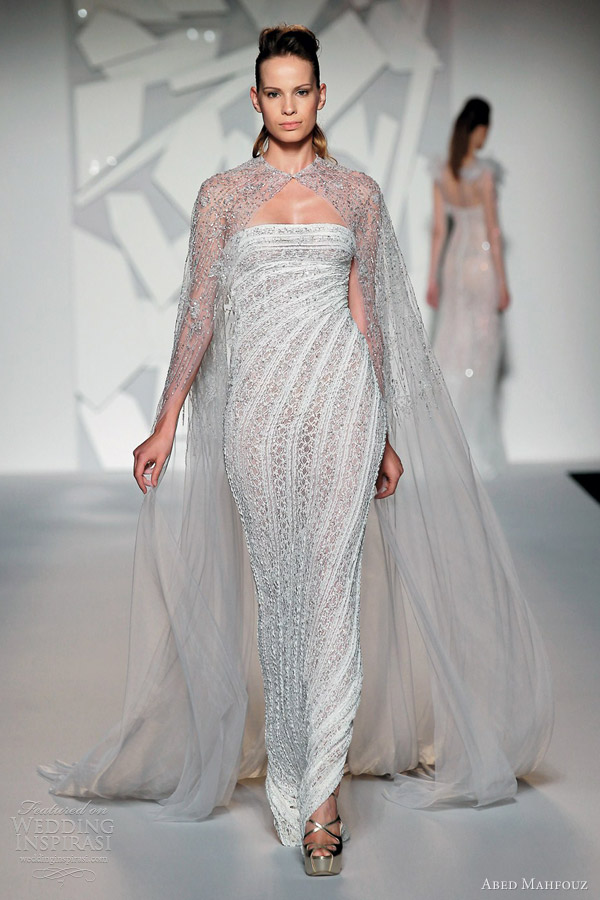 Sleeveless floral print gown with thigh high slit.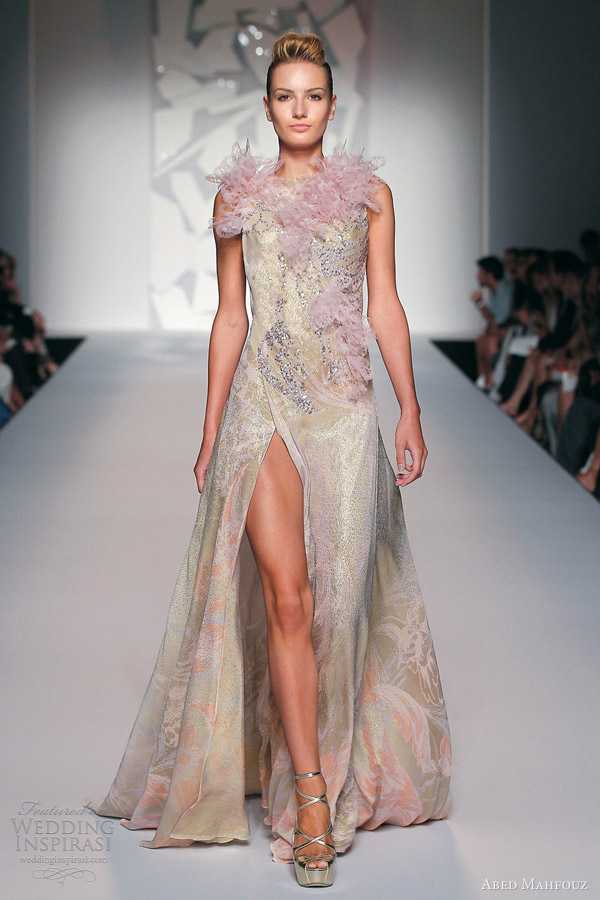 Dresses with multicolor sequins application, creating an iridescent effect.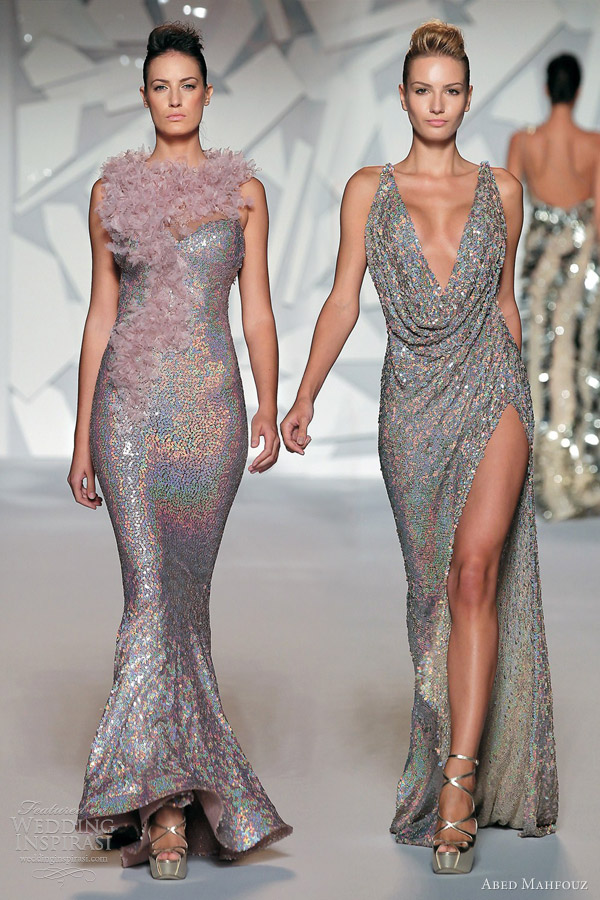 Our absolute favorite from the collection -- a stunning strapless print dress in shimmery green.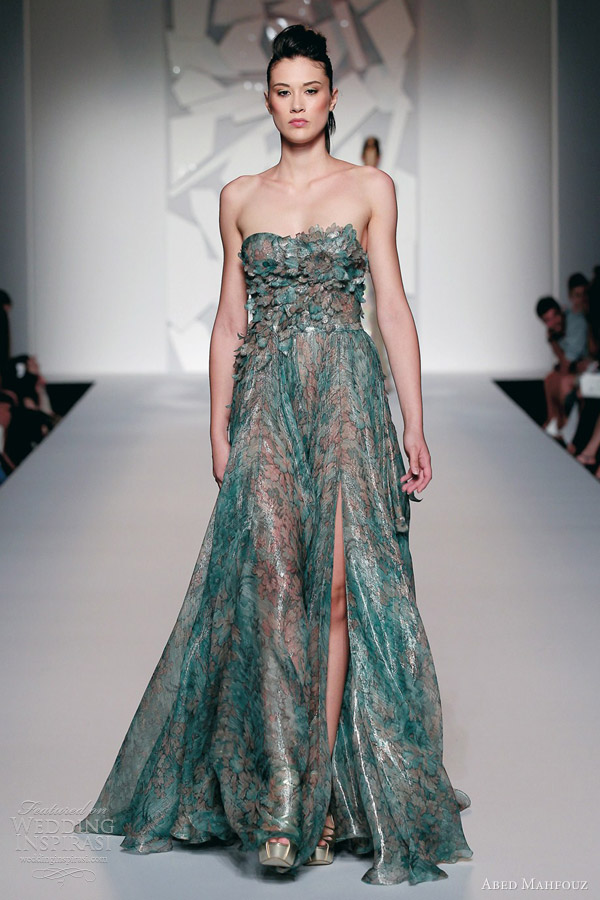 More sequinned gowns destined for the red carpet. Which one is your favorite?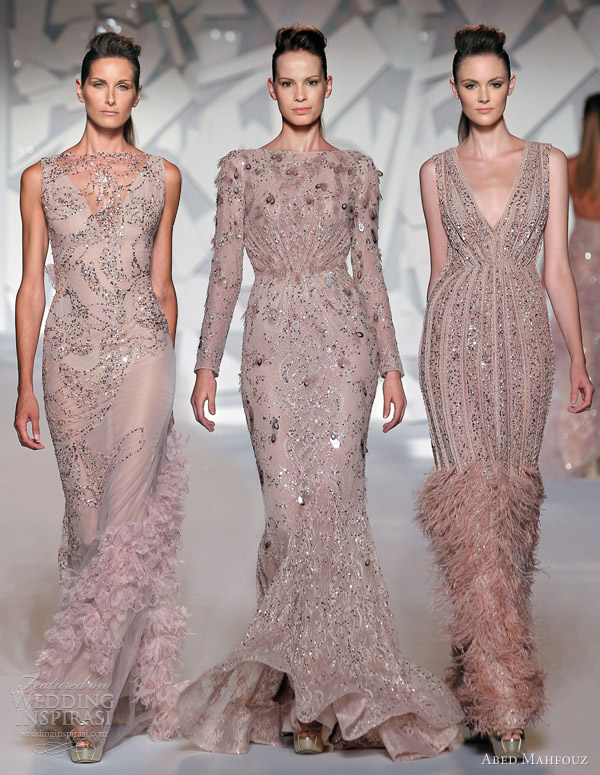 For details, availability and prices, visit Abed Mahfouz.