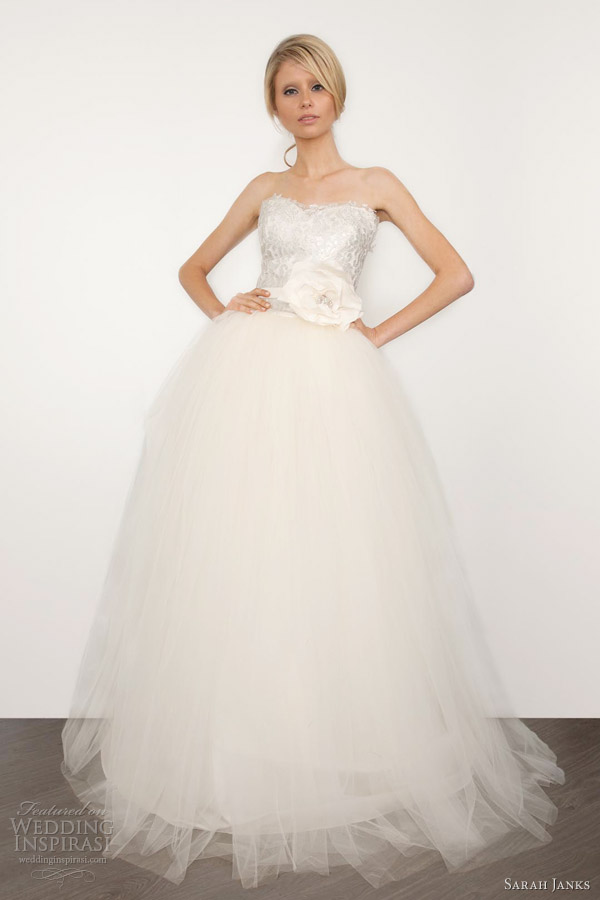 Above, Coco strapless ball gown, shown with flower sash; below, Bethan gown with lace top.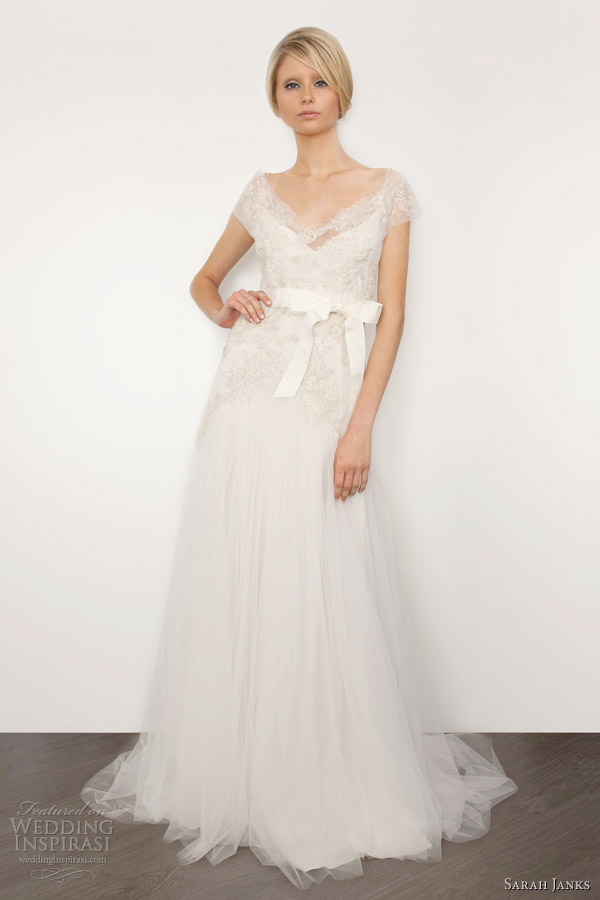 Cassandra column gown with plunging back.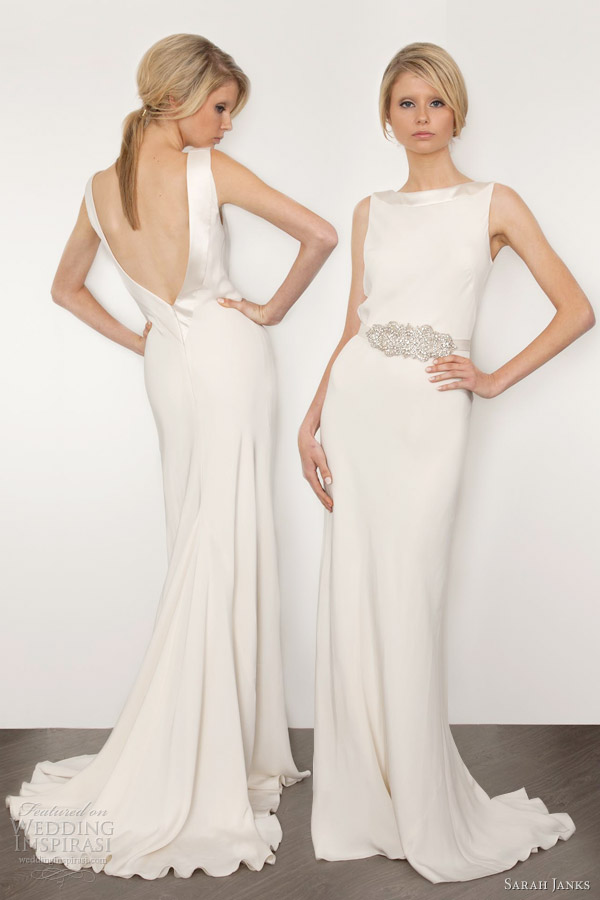 Brigitte gown with scalloped lace short sleeves.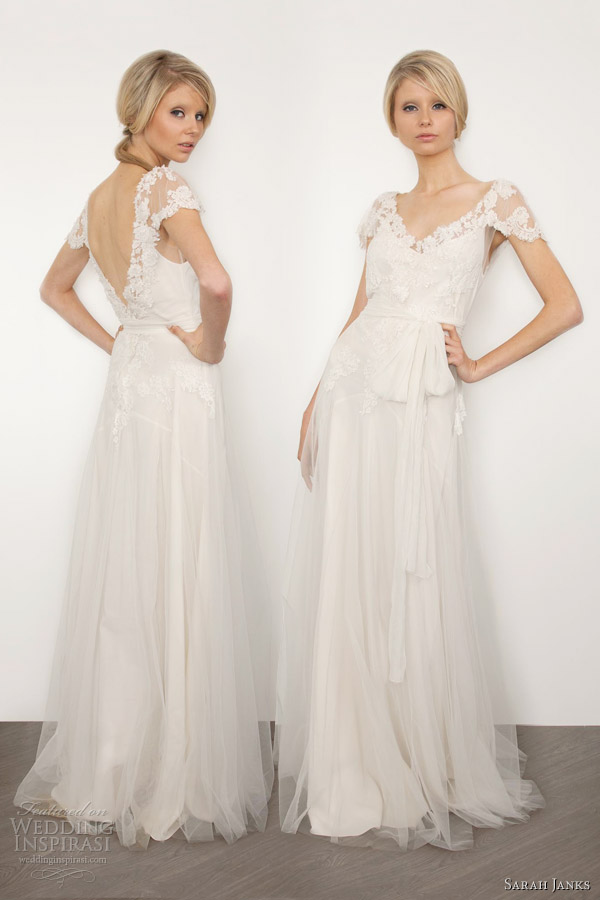 Cassidy column gown with beaded lace shrug.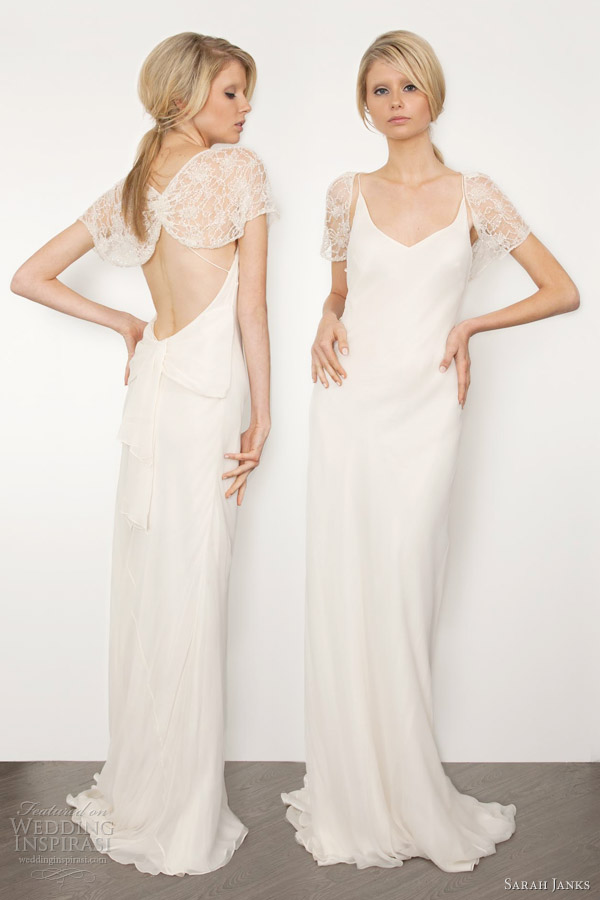 Bianca strapless gown.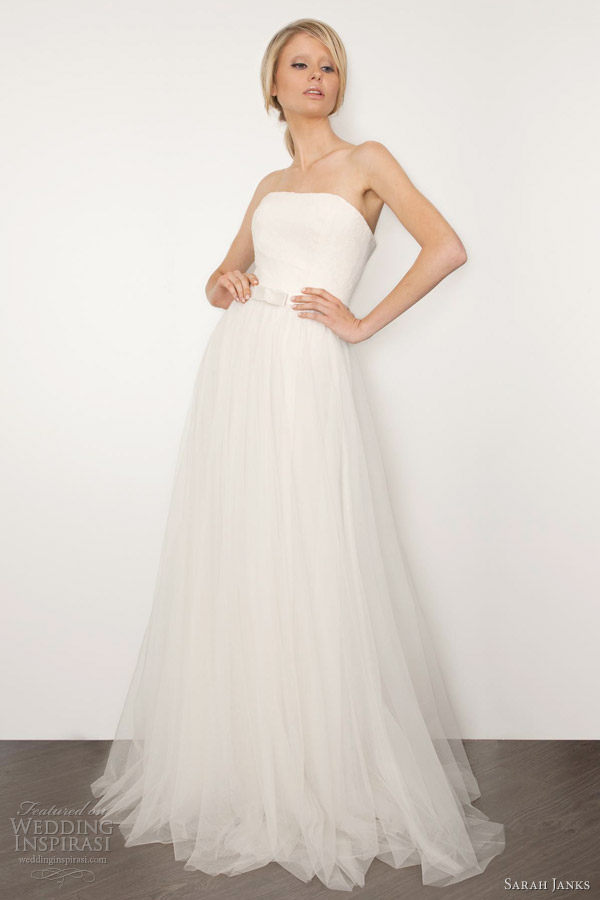 Chloe A-line gown, shown with belt featuring a large bow.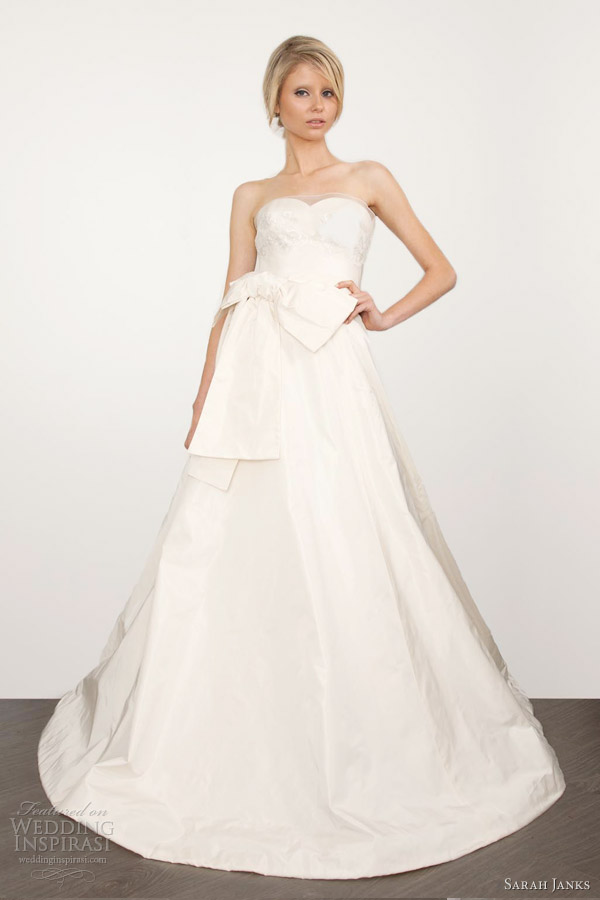 For details, availability and prices, visit Sarah Janks.